Marshalling Resources
Originally Published: March 2007
Words: Tim Gibson
Pictures: Steve Taylor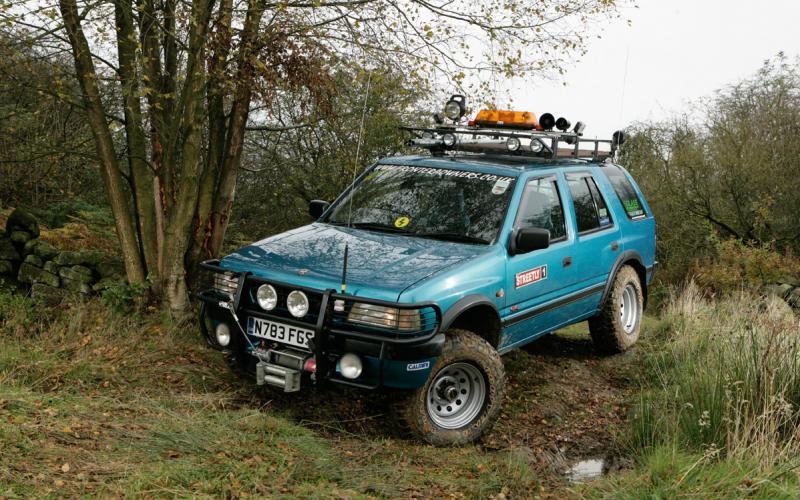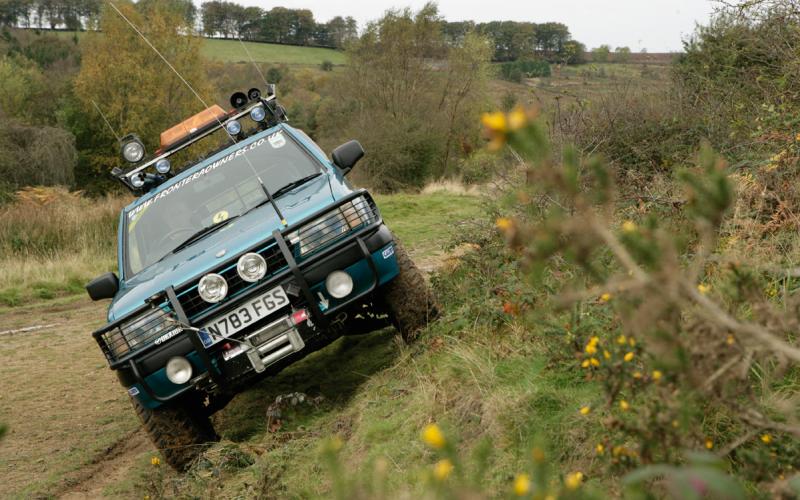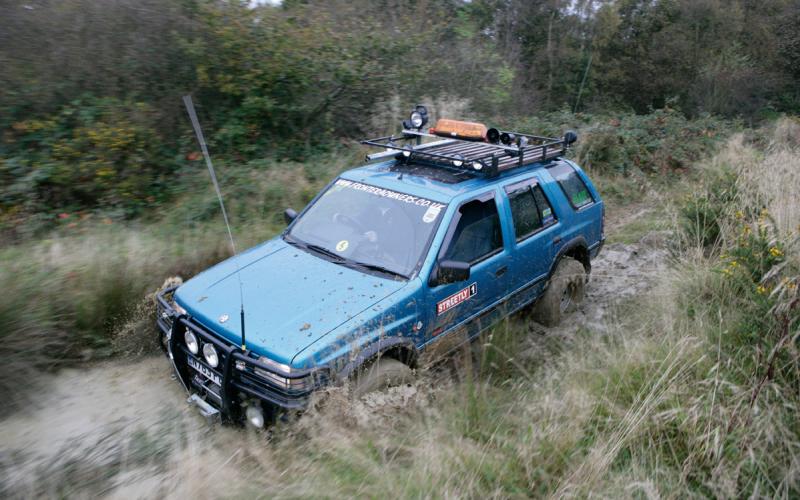 <
>
If you've competed in an off-road motorsport event over the last ten years, the chances are you've seen Lawrence Fowler. He's a licensed radio operator and marshal, which means his 4x4 has to be well up to the rigours of an off-road life…
Lawrence Fowler has a fine off-road pedigree. He was a rally co-driver for a number of years in the 1980s, and subsequently took over the team management and chief mechanic roles when it was time to give up the hot seat. Despite relinquishing these responsibilities with the passage of time, Lawrence's interest in off-road racing remains as strong as ever.
Nowadays, however, his involvement with the sport is somewhat different. Lawrence is the archetypal hunter turned gamekeeper, and he now gives up the majority of his weekends to marshal at events throughout the country. Lawrence is an MSA authorised safety and medical frequency radio operator – which means he's one of the most important cogs in the off-road motorsport machine.
Without people like Lawrence, events such as the British Off-Road Championship wouldn't be able to run. He's one of the many volunteers who ensure safety on the course, and he uses his skills to offer a valuable backstop in the event of an emergency. 'I love marshalling,' Lawrence states, 'because it gives me a chance to maintain my involvement with the motorsport scene, without the expense of being a competitor.' Moreover, working as a marshal provides a perfect excuse to own a tricked-up 4x4.
It's an excuse upon which Lawrence is pleased to rely. His Frontera is a prime example of how to make an off-roader fit for purpose, without going over the top in terms of modifications.
As a former Daihatsu Fourtrak owner, you might think Vauxhall's infamously unreliable 4x4 would have been a slightly bizarre choice for Lawrence to make. Unusually, though, Lawrence's time in Daihatsu land was plagued by reliability problems, culminating in a blown turbo charger and a quick sale.
The 2.8-litre Frontera he bought after a spell behind the wheel of a hot hatch has been a breath of fresh air in comparison to the Fourtrak. It's completed 125,000 miles, and has remained more or less fault free in the five years that Lawrence has driven it.
That was the case until a couple of weeks after TOR caught up with Lawrence, anyway. Having sung the Frontera's praises for its dogged reliability, he was disappointed to experience a blown turbo on the Frontera's doughty Isuzu lump, which necessitated a full engine transplant.
In contrast to his Fourtrak, however, Lawrence is willing to take full responsibility for the Vauxhall's plight. 'I hit a bit of deep mud a little over-enthusiastically,' he reports. 'Without a snorkel, that's bound to result in a bit of damage.'
And if the Daihatsu's blown turbo represented an opportunity to get rid of the vehicle, Lawrence's response to the Frontera's failure evinces his affection for the truck. He immediately set about sourcing a replacement unit, eventually tracking down a brand new like-for-like Isuzu engine. He fitted it in a mate's workshop, and the Vauxhall is now restored to its terrain-bashing best.
That's great news, because it means that Lawrence can get back to doing what he loves the most – keeping an eye on the goings-on at motorsport events from the vantage point of a marshal's pull-in. 'I prefer to do mid-stage duties,' Lawrence explains, 'but I'll also undertake start and stop line radio. Either way, it's great to be involved in such an exciting hobby.'
The beauty of marshalling, thinks Lawrence, is that it's an unusual way to get off-road. In addition to the driving skills needed to access checkpoints, marshals develop expertise in a variety of other areas, foremost of which is radio operation. The challenge is different from racing or green laning, therefore. But for Lawrence, the sense of achievement is even greater.
What's more, although it helps to have a specced-up vehicle if you want to marshal with any regularity, there is no compulsion to have the very latest equipment. Marshals don't need to stay in touch with the competition, that is to say, which gives a high degree of flexibility when it comes to modding their trucks.
In Lawrence's case, this flexibility has enabled him to undertake a systematic programme of upgrades at a pace which suits his time and budgetary constraints. First up was a set of replacement tyres. Lawrence replaced the standard 29.5-inch rubber wear with a set of 31x10.50R15 Goodyear Wrangler MTRs. He'd seen the durability of these tyres during his work on the BORC, where the Wrangler was the control tyre, and decided that they were worth the expense in the long run.
Because the tyres are only 1.5 inches taller than the stock items, Lawrence found they fitted the Frontera without any need for further modifications. If anything, he thinks the taller tyres have improved the Vauxhall's gearing, and they fit beneath the arches without any difficulty.
Not that finding space beneath the arches was going to be a problem for too long, because Lawrence soon started planning his suspension overhaul. Although there is an off-the-shelf Calmini kit for later-model B-Series Fronteras, no such upgrade is available for earlier A-Series cars. After considerable research, and with the help of both Calmini and Specialist Leisure, Lawrence opted to modify the B-Series kit.
This involved adjusting the mounting points of the front upper arms and modifying the panhard rod to suit. The Calmini shock absorbers and braided brake hoses fitted without any difficulty, and the live rear axle was a lot easier to lift than the independent front end. Heavy Duty Isuzu coil springs, intended to give the Trooper a two-inch hike, bolted onto the Frontera's rear end. And because the Vauxhall is lighter, the resultant lift is one inch higher – a total of three inches.
As with the tyres, Lawrence believes the suspension lift has actually improved the car's on-road manners. That's partly because of the new shock absorbers, of course, but the overall effect is of a much more reassuring driving dynamic. 'I fitted offset modular wheel rims to complement the lift,' Lawrence states, 'and that has combined to create a very rewarding driving experience.'
Off-road, the suspension upgrade brings immeasurable benefits. The Frontera's ground clearance is significantly improved – and will be further once Lawrence fits a 1.5-inch body lift. This modification won't bring greater ground clearance in its own right, but the 33-inch tyres that follow will certainly give a bit more space beneath the diffs.
Given the kind of off-piste driving that Lawrence undertakes in the Frontera, there is not much call for him to go any more extreme than this with his suspension set-up. That's useful, because there is not an abundance of kit available for modifying the Frontera. Lawrence finds this surprising, given its capabilities in the rough stuff. 'I find the car very sure-footed,' he reports, 'and it's rare to get into any real bother.'
On those occasions when the car does get stuck, Lawrence's get-out-of-jail card comes in the form of a T-Max EW9500 winch, which is fitted to the front of the Vauxhall. The winch, which runs with steel cable for reasons of economy, is mounted on a winch cradle designed for a Land Rover Defender. Lawrence was as surprised as anyone to find that this component fitted onto the Frontera's front chassis rail with almost no tweaking. It provides an ideal home for the winch, just beneath the Formula 4x4 bull bar.
The winch is powered from the Frontera's standard battery, and the solenoids have been relocated to the engine bay in order to enhance the car's wading potential. There is a battery isolator switch embedded in the front grille, and the remote control plug-in resides alongside for easy access.
Further modifications are intended to increase the vehicle's visibility when parked up beside a rally track. Hence the orange light bar on the roof, as well as the surfeit of auxiliary lamps on the custom-made roof rack (sourced through the owners' club). These also enable Lawrence to see what he is doing when daylight fades – something that is especially important when engaged in his favourite pastime of tea-making.
The manufacture of hot beverages is made easier by the home-made storage system in the Frontera's boot. Lawrence constructed a drawer system out of MDF and carpeted it for warmth and sound deadening. In addition to his camping stove and kettle, the drawers contain a first aid kit, spare parts and the safety equipment that is de rigueur in a marshal's motor.
It goes without saying that a CB radio is installed in the cabin, and Lawrence uses his PDA as a satellite navigation device. Radio reception is enhanced by the bull bar-mounted mast – a design which Lawrence developed himself and is happy to share with fellow marshals.
Such willingness to help other marshals is characteristic of Lawrence's approach to his hobby. He runs a website which explains the work of a marshal, and encourages people to consider taking it up.
That's not to say Lawrence's interest in off-roading is confined to only supervising, however. He also enjoys fun days and laning trips, and gains as much pleasure from working on his truck as he does from spending time behind its wheel. In addition to his planned body lift, Lawrence hopes to fit a winch bumper and a pair of rock sliders over the summer. 'I've got a few designs,' he reports. 'So I just need to find someone who can make them for me.'
This approach typifies both Lawrence and his vehicle. He's been canny with his budget, and worked hard to source components that enhance the Frontera's performance in the particular context where it spends the majority of its time. This isn't a big-money 4x4, then, and nor is it a diehard mud-basher. Rather, it's a sensible real-world off-roader; and in that respect, it's pretty much the embodiment of its owner.
FRONTERA, T-MAX WINCH, CALMINI SUSPENSION, ISUZU TROOPER SPRINGS, T-MAX EX9500 WINCH, GOODYEAR WRANGLER MTRS
Share this article