The Best of Everything
Originally Published: October 2007
Words: Tim Gibson
Pictures: Steve Taylor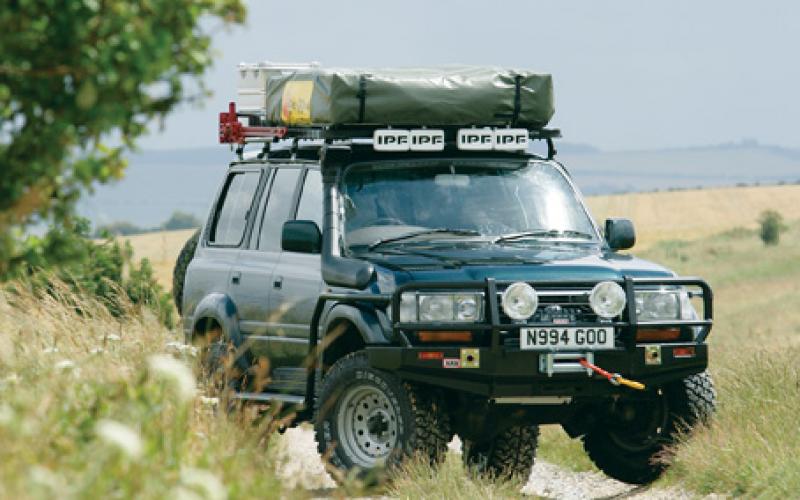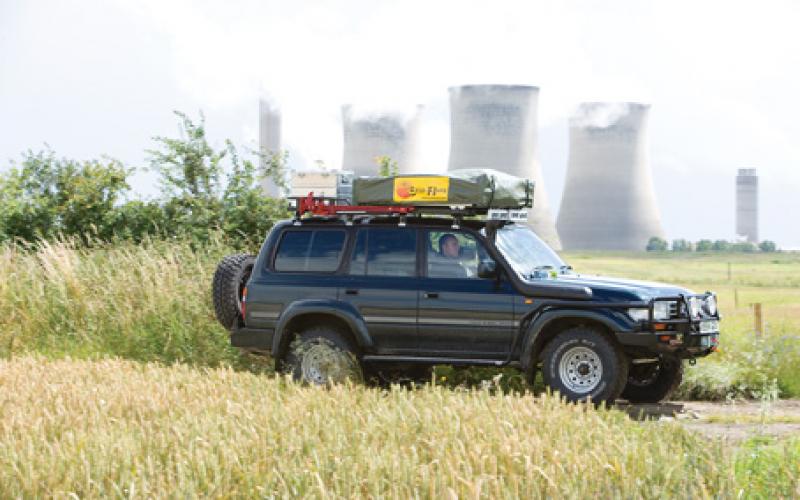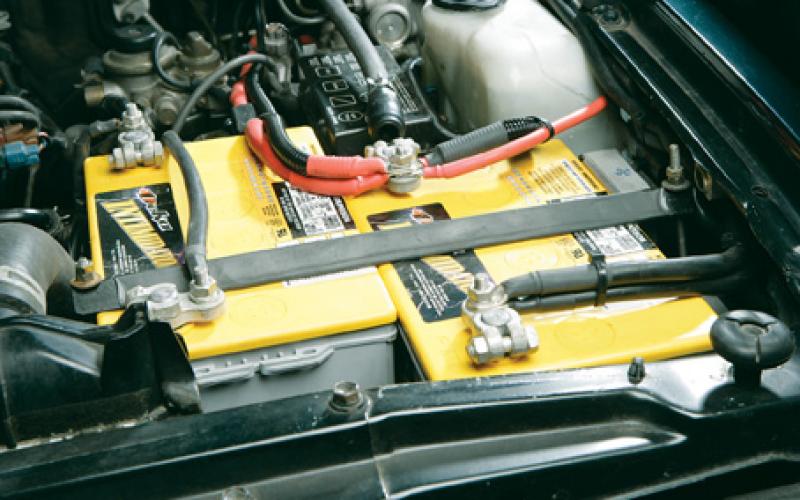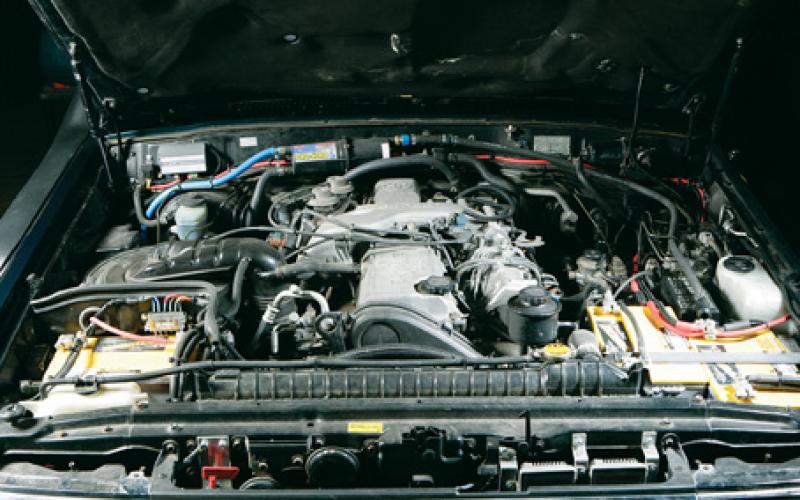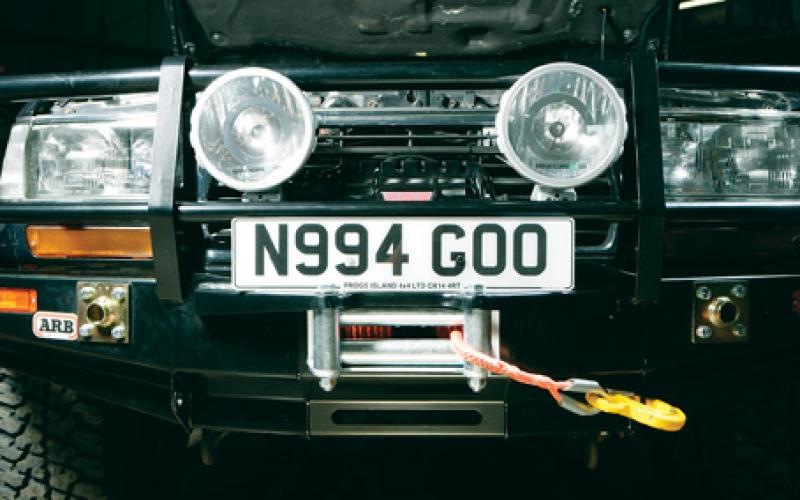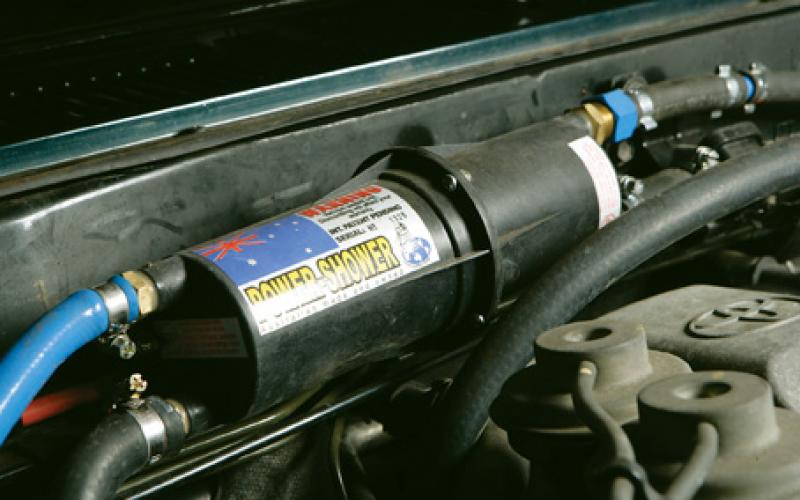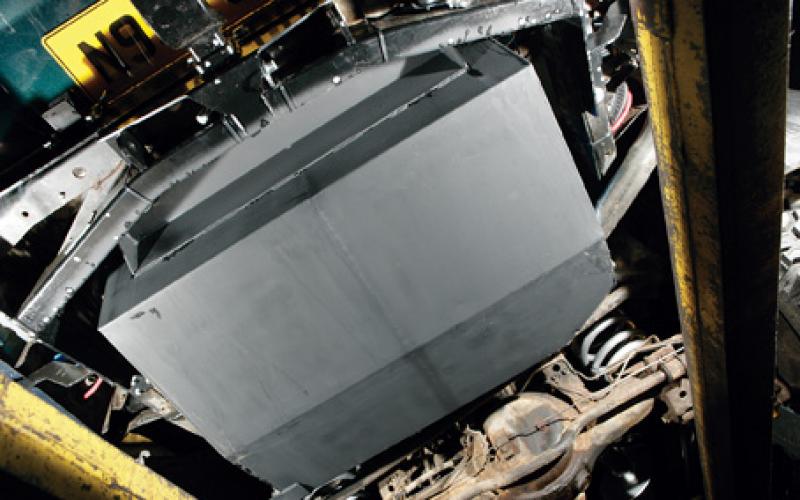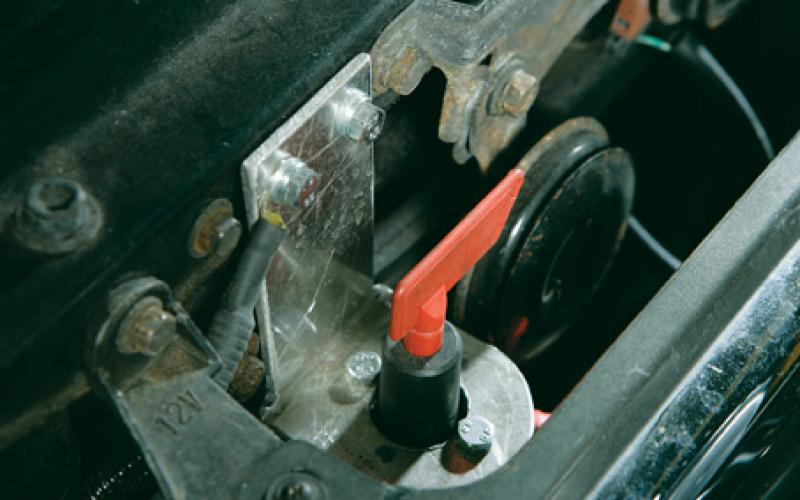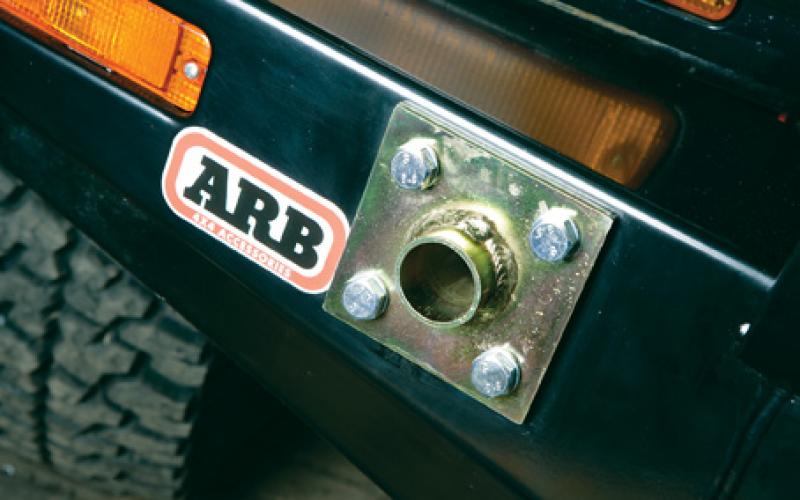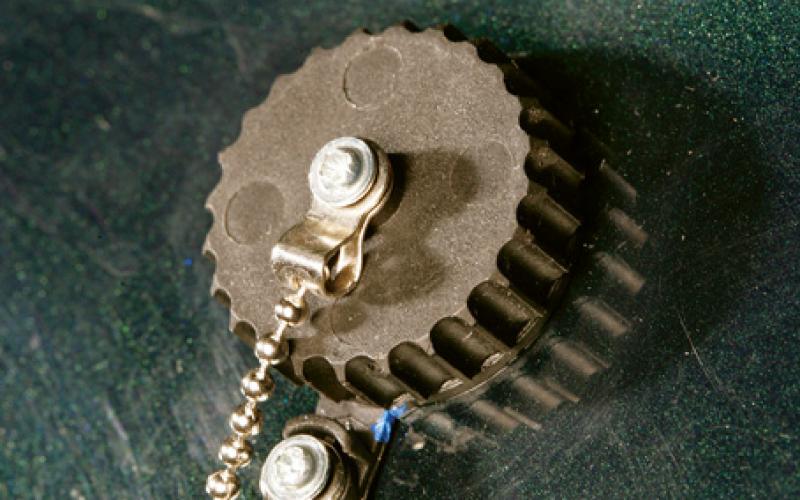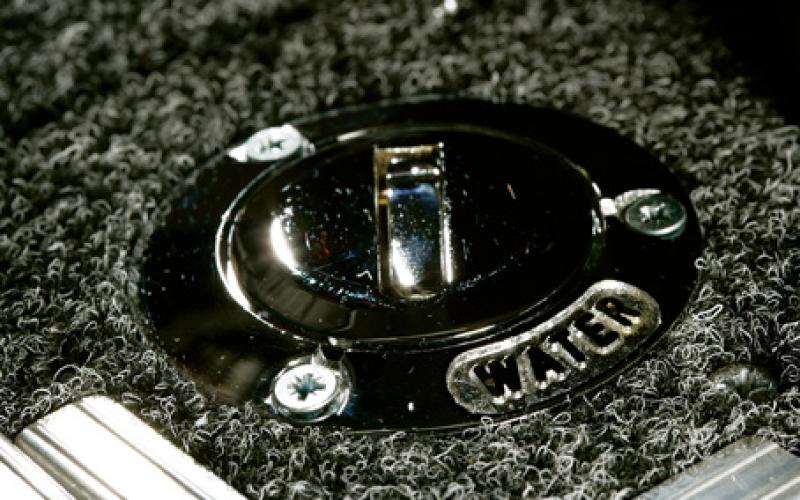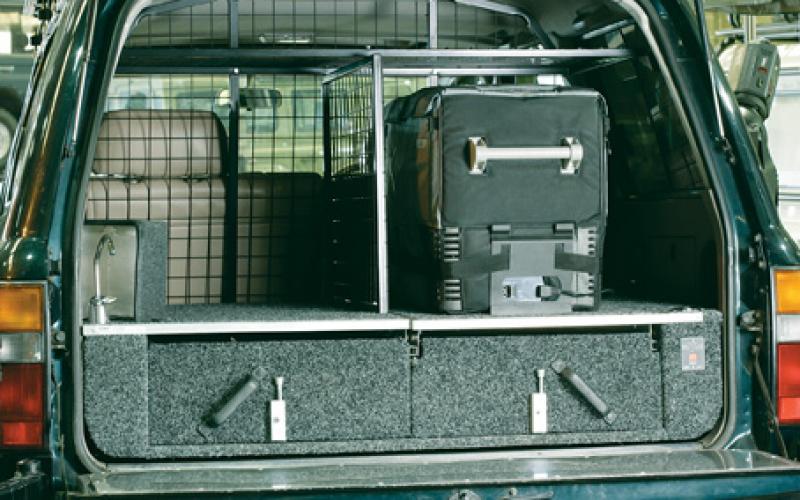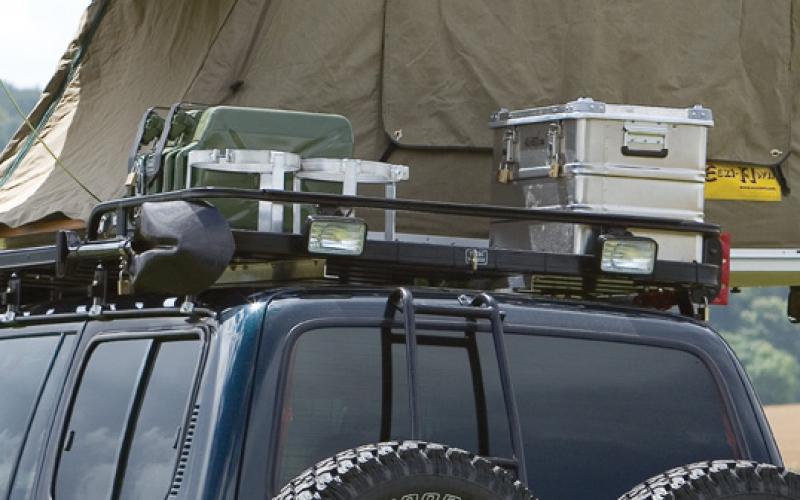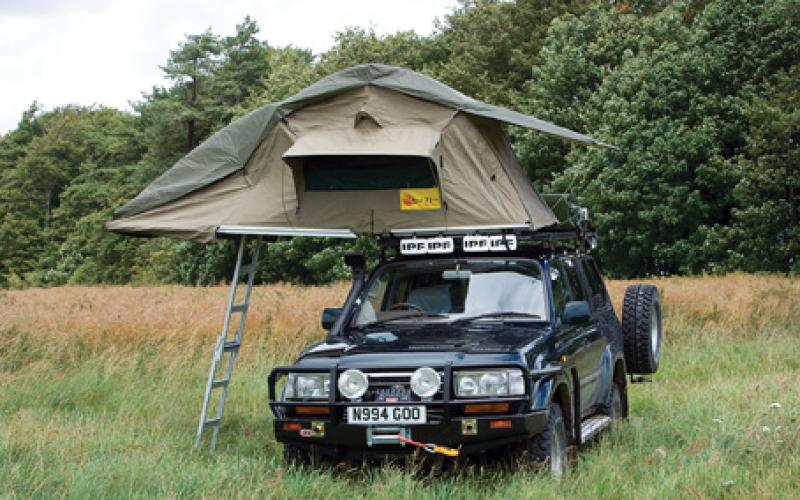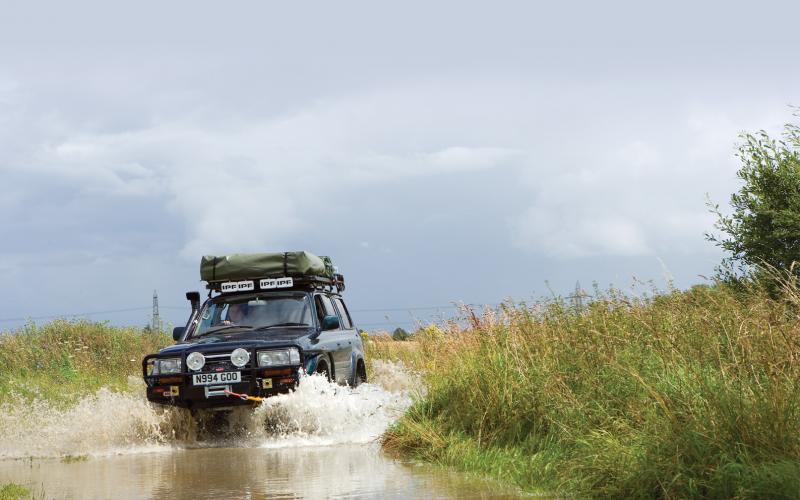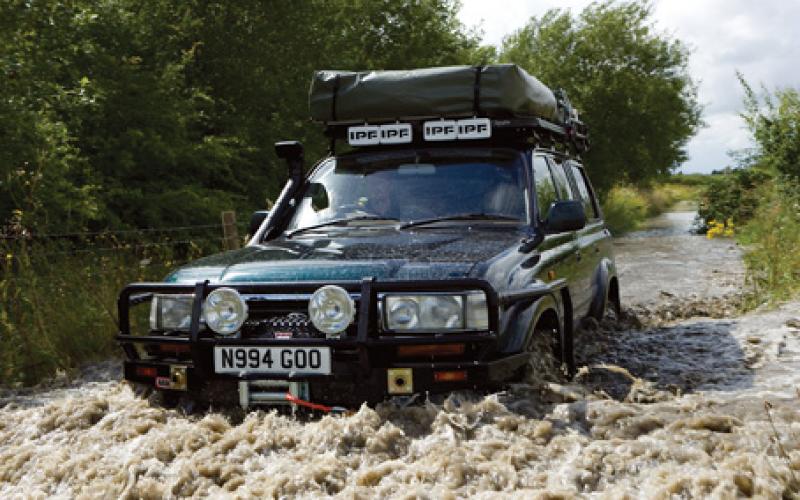 <
>
Take one Land Cruiser, a customer with a desire to equip it with a comprehensive range of expedition mods, and a couple of months in the Frogs Island Workshop. Mix them all together & the result is an overland truck to die for…
If some of Eddie Priscott's customers don't really know what they want from their modified off-roader, Land Cruiser owner John Hall was unequivocal in stating his desires. 'I want the best 80-Series expedition vehicle you have ever produced!' he told the Frogs Island 4x4 proprietor when he visited the workshop to plan his build.
Some off-road experts might baulk at such an ambitious request, but Eddie and his team rose to the challenge. They've produced a vehicle that could take on the world's harshest terrain… and that's exactly what John intends to do.
'This is without doubt one of the best equipped Land Cruiser 80s to have left our workshop,' states Eddie. 'John visited Frogs Island several months ago and had a look over our project vehicles. He then chose the best bits of spec for his truck, and left it to us to make the changes.'
The size of the Frogs Island operation means it can turn project vehicles around in a comparatively short space of time. Moreover, Eddie and his buyers can take advantage of a wide selection of products, which gives customers a massive choice when it comes to equipping their off-roaders.
Making choices wasn't foremost in John's mind, however, as the comprehensive specification of his Land Cruiser indicates. He's opted to install almost every expedition modification you can think of, from a fridge to a suspension upgrade, with a hot-water shower in between.
There was more to the build than simply bolting on accessories, however. Because the 80-Series was a decade old when John chose to modify it, Eddie's mechanics gave it a full overhaul before they started on the modifications. The front and rear axles were stripped, and any worn parts were replaced on a like-for-like basis.
The next task was to give the 4.2-litre turbo-diesel engine a thorough service, including a timing belt replacement. And just to make sure the Toyota's legendary reliability would continue indefinitely, the gearbox and transfer case were also given an intensive going-over.
With all the extra weight being added to the truck by virtue of the extensive modifications list, Eddie decided that the doughty diesel lump ought to be tuned for an increase in performance. Frogs Island has developed a system of adjusting the injector pump, timing belt and turbo in order to give the Japanese engine a bit of extra zest. And the good news for John is that the changes have very little impact on fuel economy or engine durability.
Other standard areas of wear and tear such as the brakes and interior were refreshed, meaning the Land Cruiser emerged from the Frogs Island workshop as near to factory-fresh condition as it's possible to be. 'It would be nice to buy a brand new vehicle for a build like this,' Eddie comments, 'but obviously that isn't an option any more. Instead, we do as much as possible to reduce the risk of mechanical failure.'
That said, Eddie is the first to assert that no amount of modifications or servicing can completely rule out the possibility of disaster striking. 'Fitting a snorkel to a vehicle doesn't make it a submarine,' he remarks, 'and nor does underbody protection turn it into a tank. It's all about driving in a way that is appropriate to your terrain.'
Despite this caveat, Eddie is convinced that the Land Cruiser 80 represents a good option for overland travel. Its combination of comfort and durability make it a good choice for a journey in which you are likely to encounter a variety of road conditions, he thinks, and the model has an enviable ability to swallow large loads.
A good base vehicle is only part of the jigsaw when it comes to preparing for an overland expedition, however. To be successful you've got to have the equipment necessary for months of self-sufficiency, and that's where John's Land Cruiser scores so highly. His attention to detail is exacting, and it's clear from the spec sheet that he has some pretty ambitious adventures in mind for this particular Toyota. Indeed, his only real decision will be what part of the world he should visit first… but a man of John's evident clarity of thought won't struggle for too long to find an answer.
Power
Waeco 1500watt power inverter
Deka Intimidator batteries
120amp alternator
Piranha battery management system and monitor
Engine Mods
Piranha turbo timer
Injector pump, timing belt and turbo tweak to improve performance
Safari snorkel and raised transmission breathers
Lighting Up
Terrafirma HID driving lights
HID headlamp upgrade
IPF rear work light kit
IPF roof rack mounted driving lights
Recovery
Plasma winch rope
Winch Recovery kit
Frogs Island 'safejack' jack adaptors
Hi-lift jack and mounting kit
Spade and mounting kit
Warn PowerPlant Dual Force winch/compressor
Home Comforts
Frogs Island 100-litre fuel and 60-litre water tank
Piranha hot water shower
General Ecology water purification system and tap
Waeco 50-litre fridge freezer and protective cover
Front Runner stainless steel table kit
Cooker, gas bottle, regulator and hose
Protection
Alloy transmission guard
ARB wing and side protection steps
ARB winch bumper bull bar
Stainless steel tailgate panel
Frogs Island load space guard
Kaymar rear bumper and dual spare wheel carriers
Staying Over
Eezi-Awn 1.4m T top roof tent
Front Runner Bedouin awning
Wheels/Tyres/Suspension
Terrafirma HD suspension upgrade
Compressor tyre inflation kit
Cooper 285/75R16 tyres on silver modular rims
Storage
Front Runner double jerry can holder and cans
Frogs Island gas bottle holders
Front Runner alloy expedition roof rack
Roof cargo net
Secret floor safe
Outback roller drawer system
Wolf Storage boxes and Frogs Island alloy storage box
Frogs Island mesh parcel shelf and central divider
LAND CRUISER, ARB BUMPER, SAFARI SNORKEL, LC80, KAYMAR BUMPER, COOPER DISCOVERER STS, ARB WING GUARDS, WARN POWER PLANT
Share this article