Saved From The Knacker's Yard
Originally Published: November 2012
Words: Graham Scott
Pictures: Steve Taylor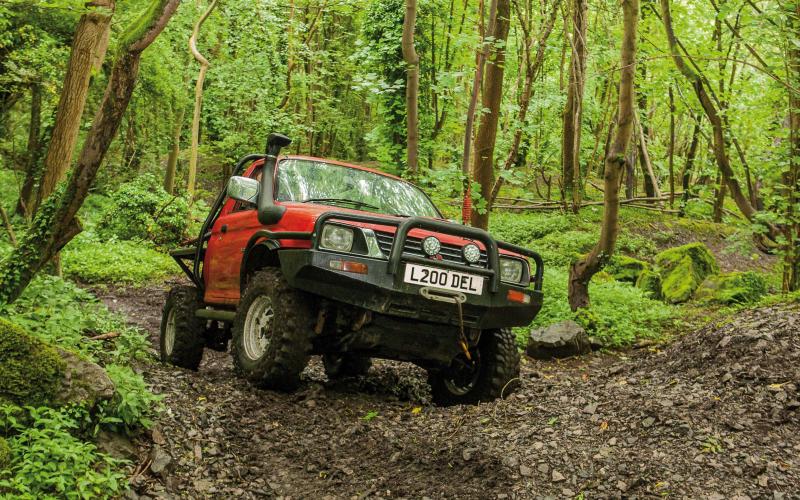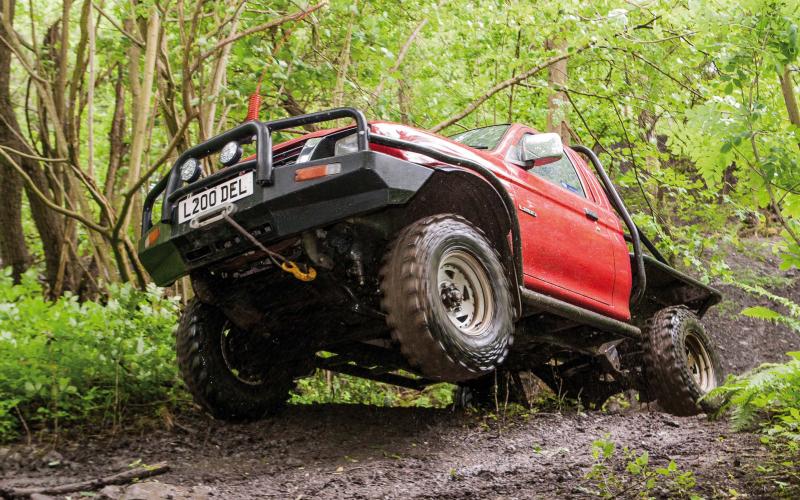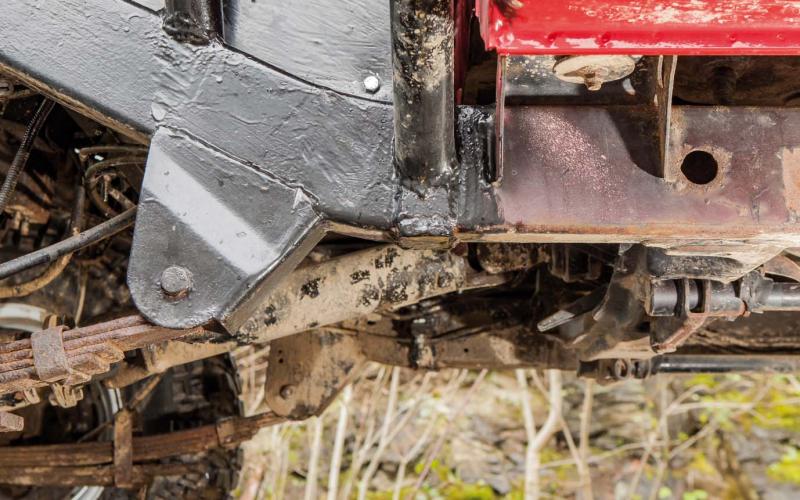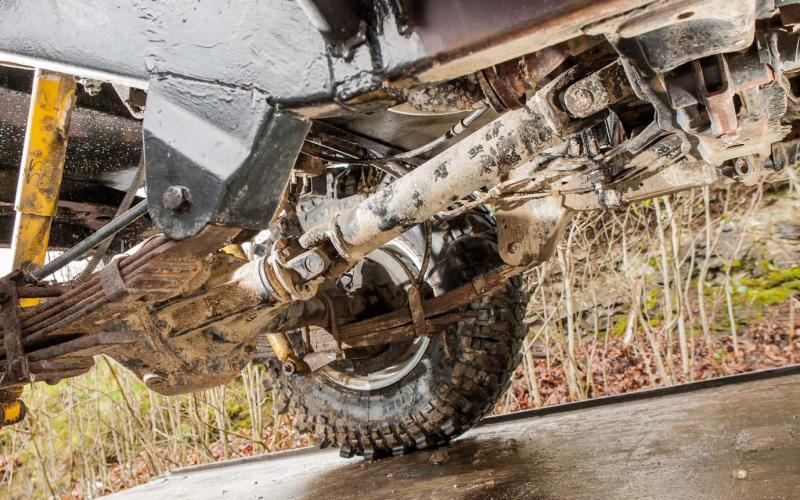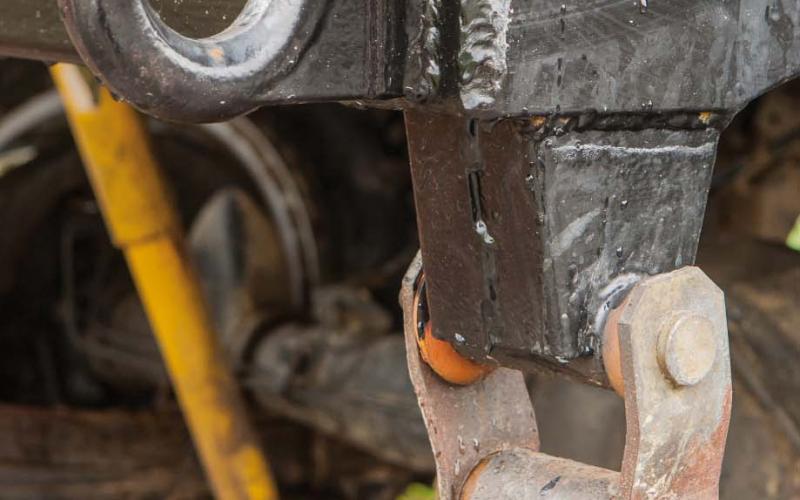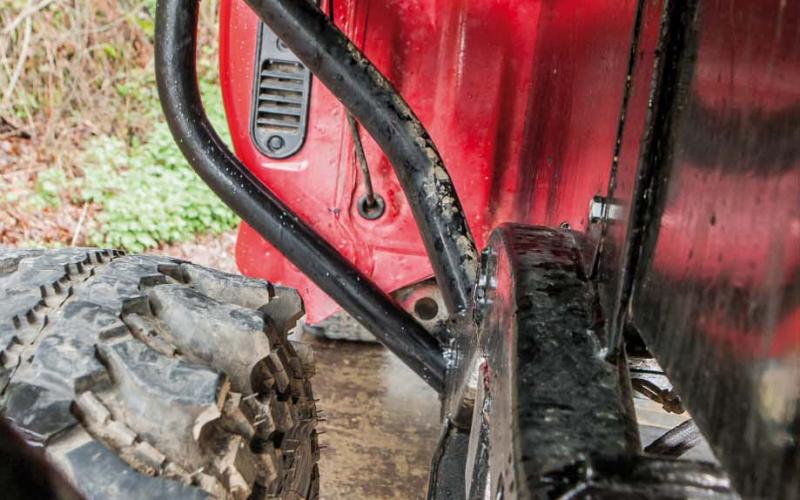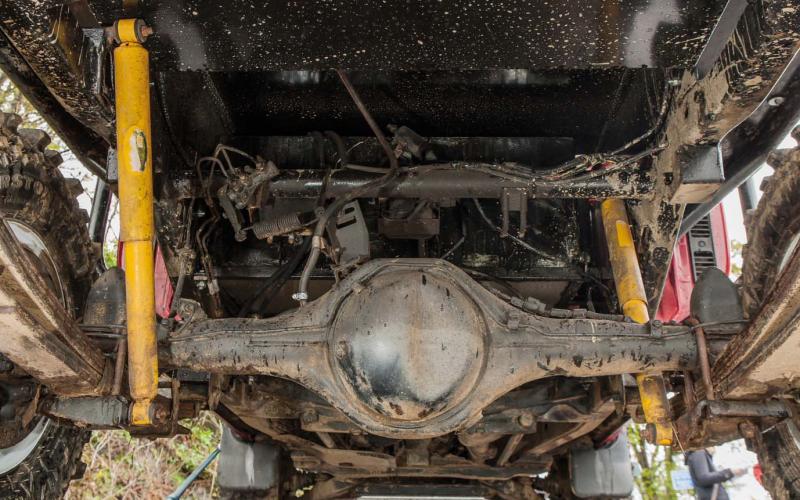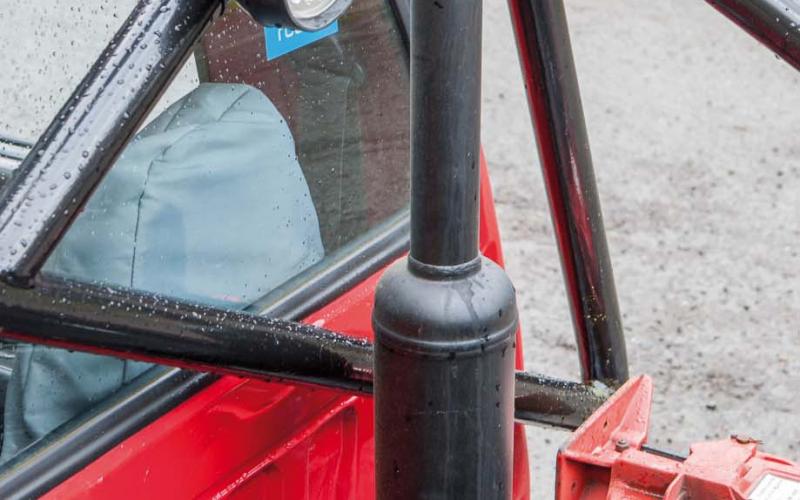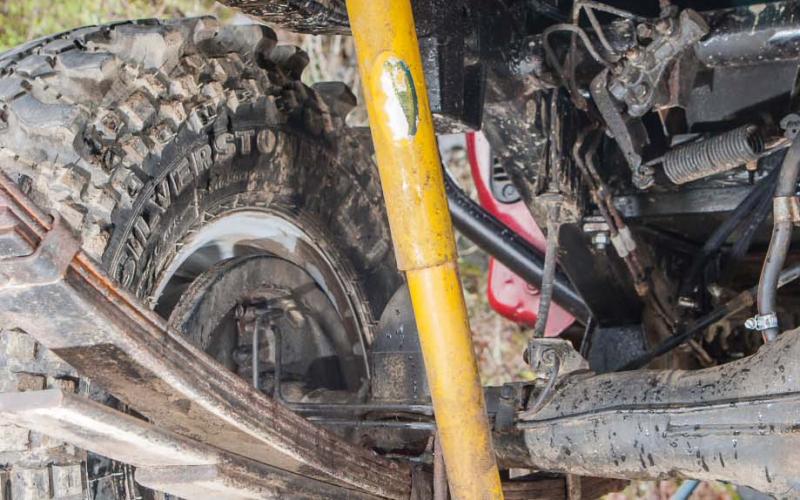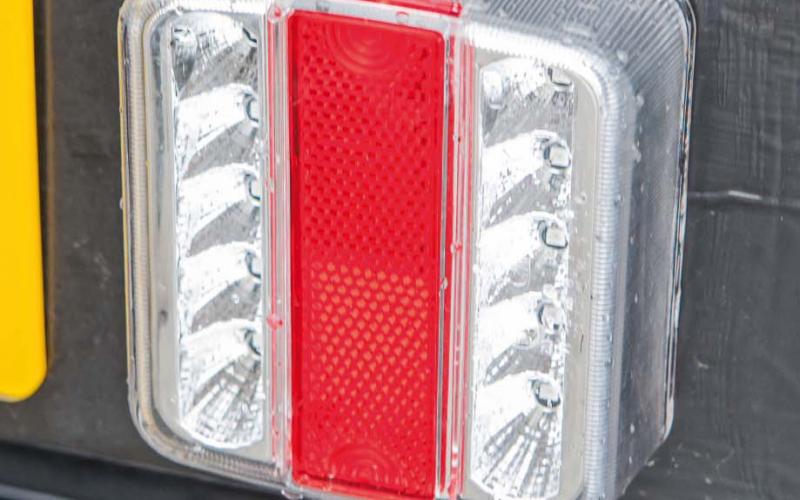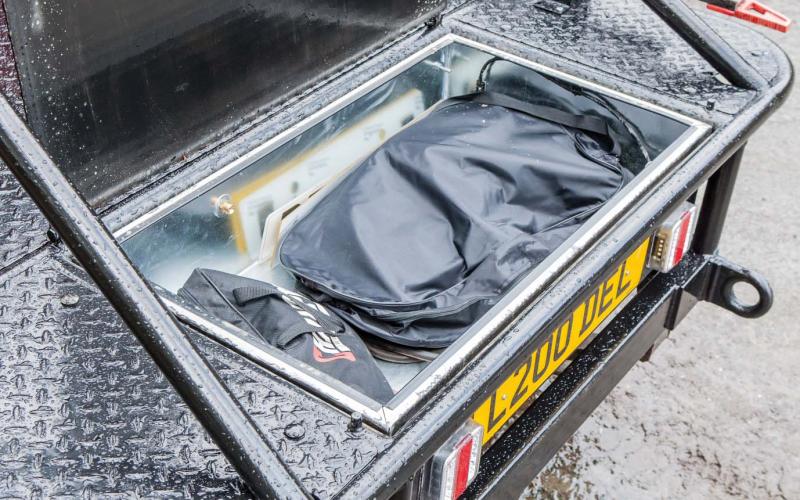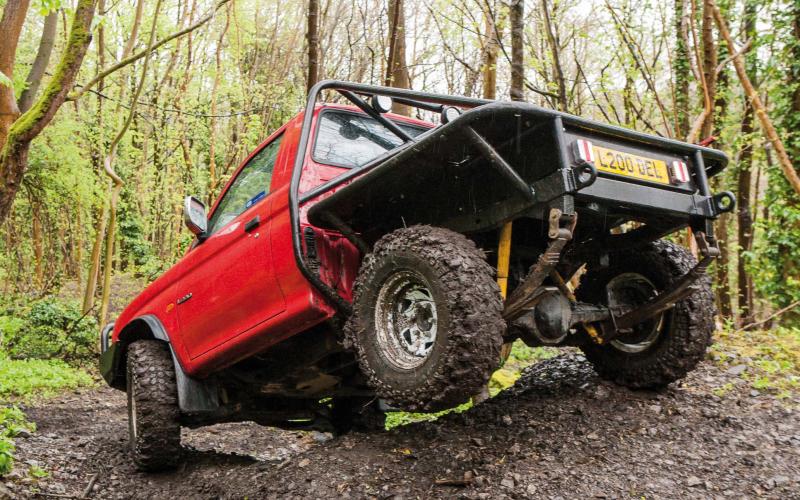 <
>
This old warhorse was due to be put down, but Delwyn Roberts brought it back to life. As retirements go, it's definitely not a peaceful one, but it sure beats getting broken up for parts...
The life of Delwyn Roberts seems, at least on the surface, to be one of contradictions. He lives in Denbigshire, so he has the soaring peaks of the Snowdonia National Park on one side and the equally challenging streets of Liverpool on the other. He loves getting away from the road, yet his day job is covering the world in tarmac. And he enjoys off-roading – but, when he's doing it, likes little more than to settle down with a DVD.
He's also a one-marque man with an inordinate fondness for the Mitsubishi L200 in all its forms. He's fortunate that his work provides him with an endless supply. As Contracts Manager for a road resurfacing company, he's had four range-topping L200 Animals, although to be fair this wasn't all at the same time. At home is an L200 4Life that has been, in his words, 'blinged up'. Quite how he felt when he got his new company vehicle we don't know but, since it's a Toyota Hi-Lux, we're guessing he's not a user-chooser.
And then there's this 1997 Mitsubishi L200 Single Cab. In a previous world, this would have been a heart-warming tale of how Delwyn took pity on the old horse pulling the wagon delivering milk churns, and helped it back to health and happiness in its old age.
The 2012 version goes that he took pity on this old workhorse, which started life delivering milk in Blackpool but then had many hard years working for Delwyn's employer, at the hands of successive heavy-handed drivers. As a result it was, in Delwyn's heart-stirring words, 'battered and bruised and barely running.' Brings a tear to the eye doesn't it?
'So I got it cheap', continues Delwyn, slightly ruining the effect. 'In fact' he goes on, 'just to bring it to life I needed a new turbo, manifold, tyres and suspension, as well as some repairs to the driver's side bodywork.' Clearly a mercy mission, but this is what was needed just to get the rig road legal.
'I have a soft spot for L200s,' confesses Delwyn, 'particularly the early ones. I feel they were more reliable, with less electronics and less horsepower, so there's less pressure on the engine.'
Having got back to some semblance of normality, Delwyn then ran the L200 pretty much standard for a couple of years. In that time he simply used the vehicle for off-road play, and to make it easier he fitted a set of BFG Mud-Terrains and that was pretty much that. However, the old pit pony then had a heart attack.
This was caused by spending too much time in the mud, thrashing about to no good effect, until everything overheated to a disastrous level. Delwyn managed a heart transplant for the L200 but then needed a bit of a lie down as he was overcome with emotion at having to spend so much money, meaning everything went on hold again until it was all paid for.
What an emotional rollercoaster. However, for Dobbin things were going to change enormously, and in October 2011 he completely lost his back end, 16" disappearing out of his wheelbase and about 20" from his rear overhang.
In music videos, the backing dancers are often called 'shot girls' because they've had illegal injections to make their butts bigger. Delwyn and his Dobbin went completely the other way.
The work was done by Agriquip in Denbigh, with Delwyn watching anxiously. This fairly radical surgery did of course have some side-effects. Several things wouldn't fit now, and Delwyn's whole approach to driving it off-road had to change.
The rear tub was replaced by a trayback with just a small box to carry straps and stuff. The 50-litre fuel tank had to be replaced and the rear prop shortened to fit. But the main difference was a huge increase in the vehicle's agility, and that had yet another side-effect.
He found that going over crests was no longer the fun thing it had been. Sure, the ramp breakover angle was now mighty good, but once on the downward slope it all felt like he was going to lose it big time. Delwyn puts it this way: 'The shortening has really made a big difference to the off-road capability, no question. But it is slightly unnerving when going over steep crests as to whether it will carry on or roll over!'
One way of improving the odds of avoiding going end over end would be to fit a rear winch, which is something on the list to do. This would help balance the weight of the front unit, which is already in place. A 12,000lb Champion winch sits on the front, along with a TJM bumper from Insideout 4x4.
Also on the front is an Airtec snorkel, from the same suppliers, which feeds air to what is basically a standard engine, albeit not the original one. A couple of years back a heavy-duty clutch went on, at which point the gearbox was reconditioned as well. Also under the bonnet is an uprated 1100amp battery to keep the winch in current, but Delwyn find it helps with starting too.
As far as Delwyn's concerned, he's got enough get-up-and-go. And with the truck's power-to-weight ratio having been improved anyway thanks to the amount of metal that's been shed, he's not looking to beef up the motor. This means most of the transmission is stock, along with the brakes and steering.
There's no suspension lift as such, but the reduction in weight over the back axle means the vehicle sits higher on its standard-rate springs (standard-rate but not standard: Delwyn replaced the originals with Milner items purchased from the L200 Owners Club). Up front, the standard torsion bars have been wound up, lifting the vehicle by a couple of inches. Both sets of springs are controlled by Monroe shocks.
With the truck riding the way it does, there's enough room under the arches for a set of steel rims shod with, currently, Simex 32x10.50R15s, although that set of 31" BFG Mud-Terrains is stashed away in the garage for a rainy day. Inside, a CB radio and switches for the LED lighting and other auxiliaries are fed by seven-core trailer wiring from a fuse box in the engine bay.
In truth, Delwyn hasn't done that much of the work himself. For that he thanks Agriquip and ATS in Denbigh, although he and his father-in-law Tom McMahon did do some of the more straightforward jobs themselves. Delwyn has brought it all together, a practical, tough rig that is virtually recycled. It was clearly destined for the knacker's yard, yet he brought it back to life and certainly deserves to enjoy the time they have together.
It gets plenty of off-road time, away from that pesky tarmac he keeps laying, at off-road sites like Bala and Tong. Despite all the serious kit he's added to the vehicle, though, when he's at an off-road site the one bit of kit he likes the most is the DVD player. He explains why.
'The DVD player with a nine-inch flip-out screen was connected to a rear reversing camera when the tub was on. But now I can settle down and watch DVDs while I'm waiting for the Land Rovers to be towed out!' Told you he was a one-marque man…
L200, MILNER SPRINGS, BOBTAIL, DIY ROLL CAGE, MONROE SHOCKS
Share this article