Ready, Willing and Abel
Originally Published: December 2005
Words: Alan Kidd
Pictures: Steve Taylor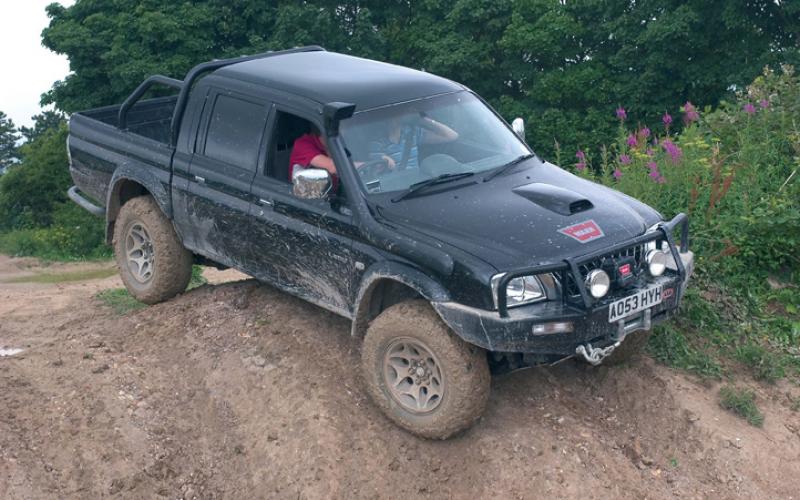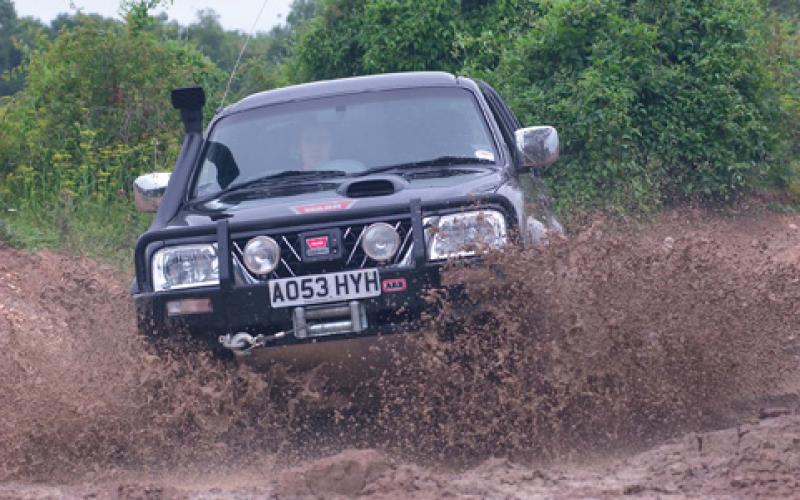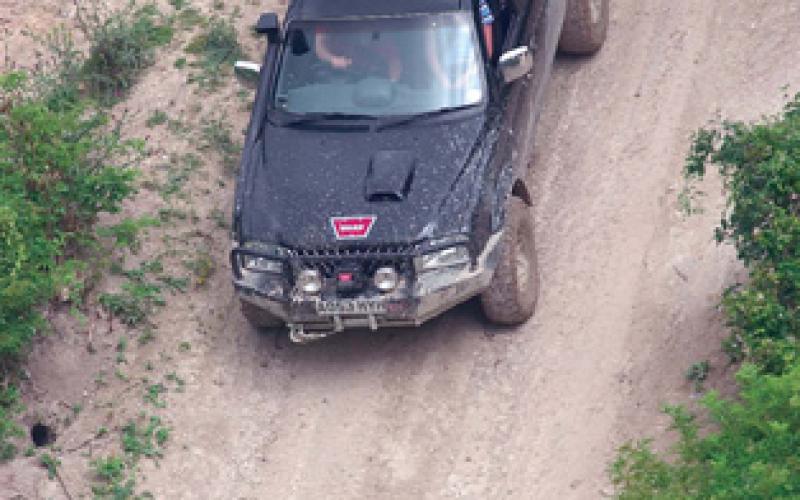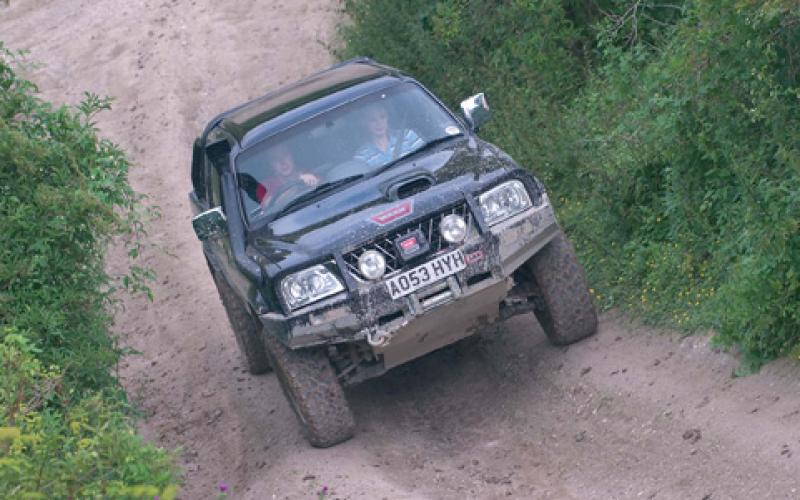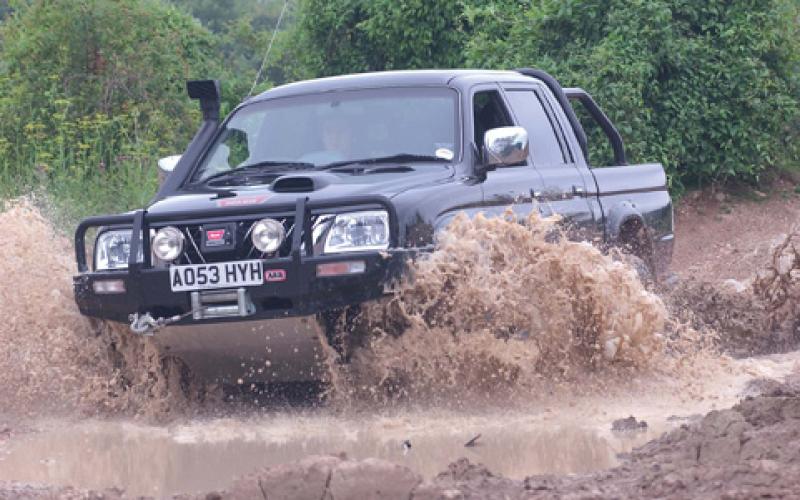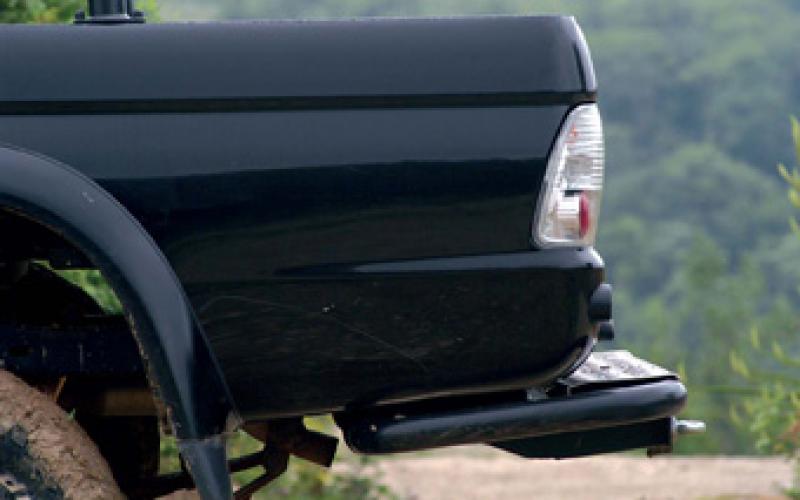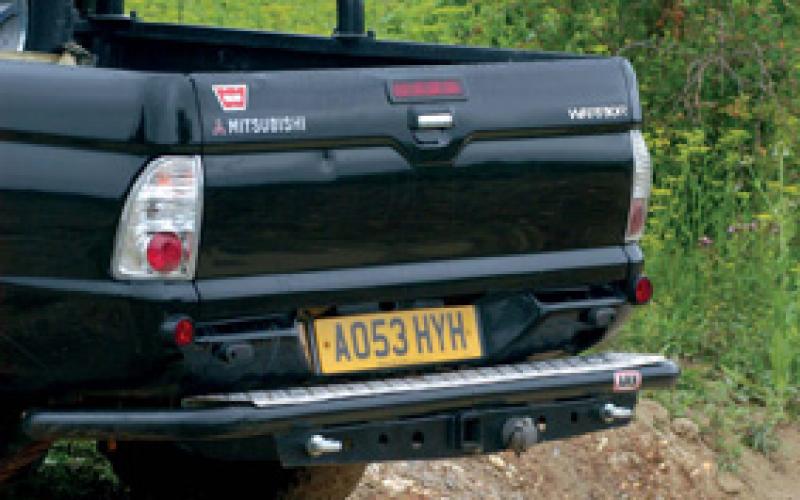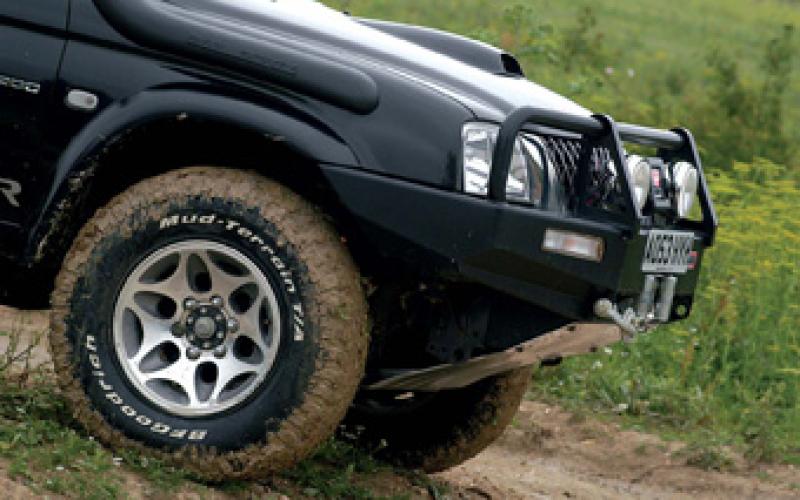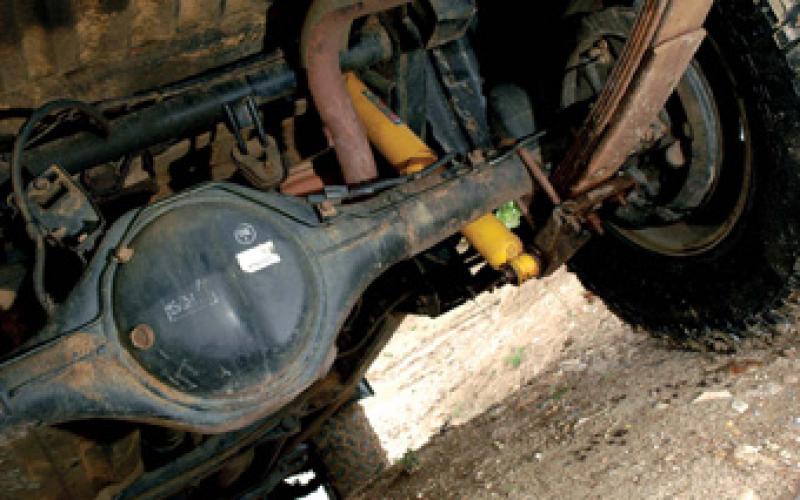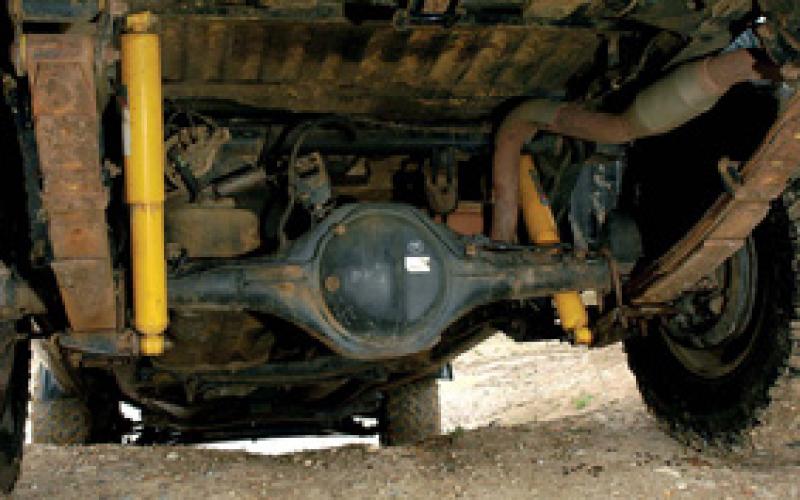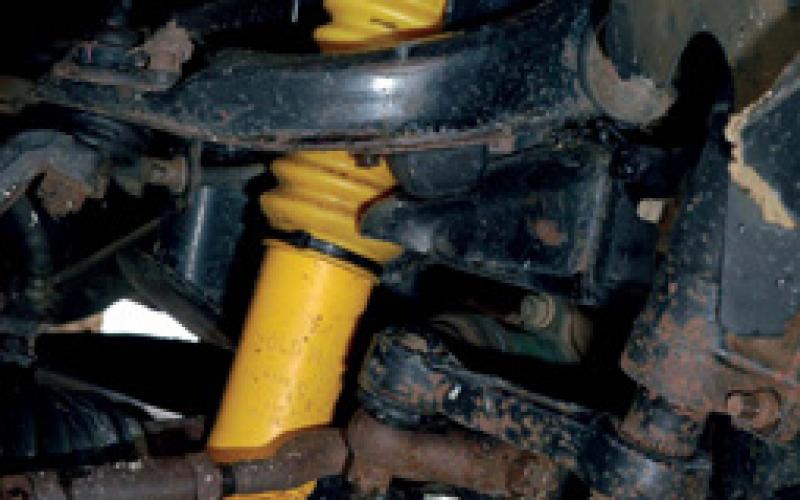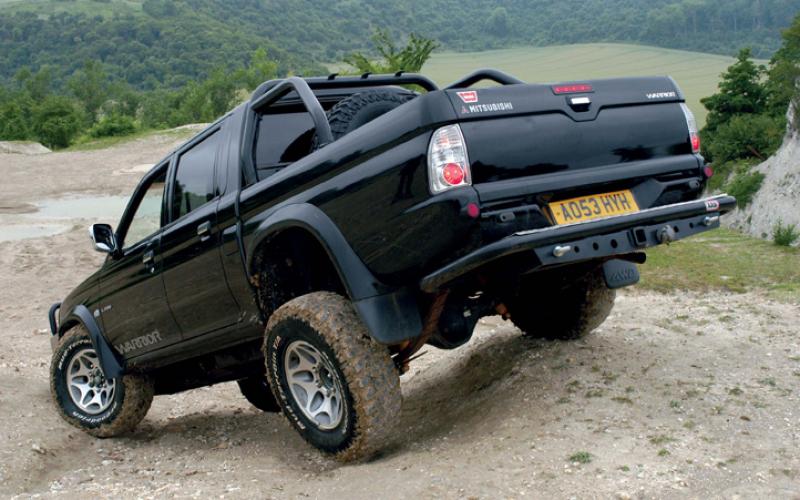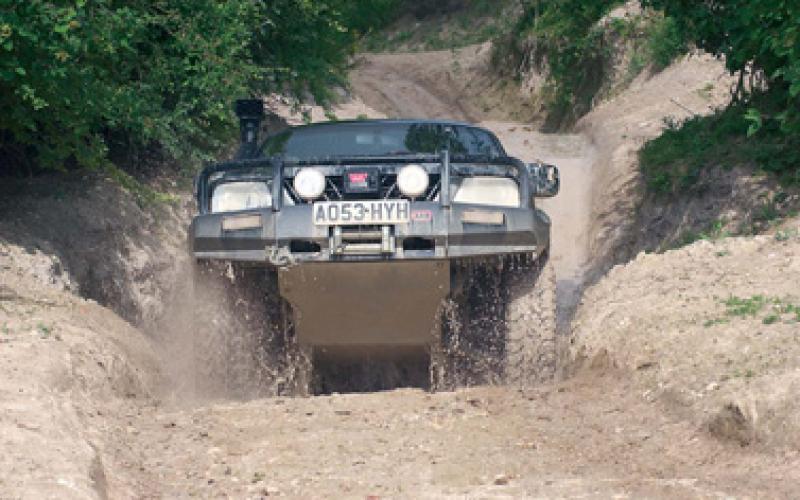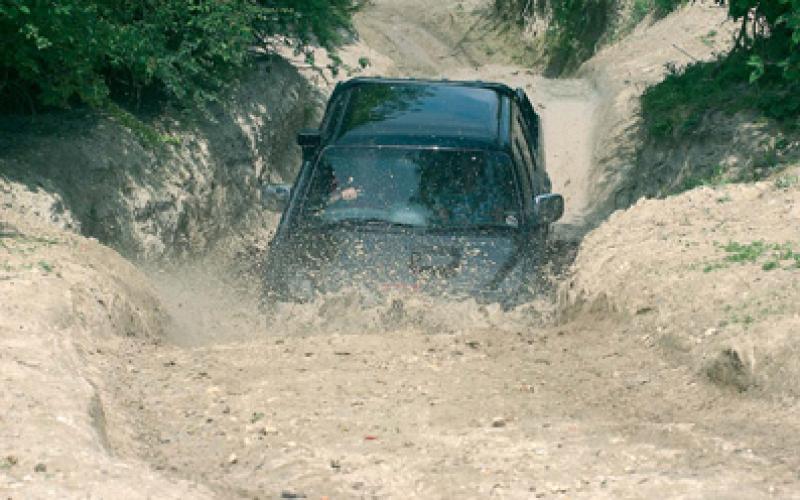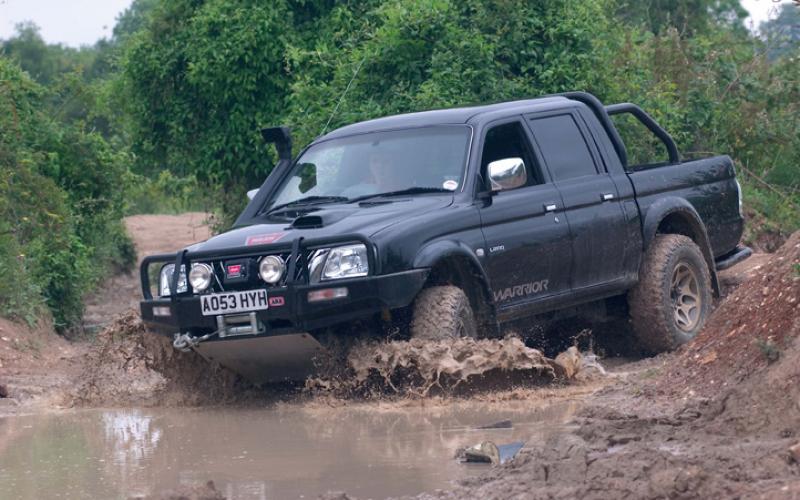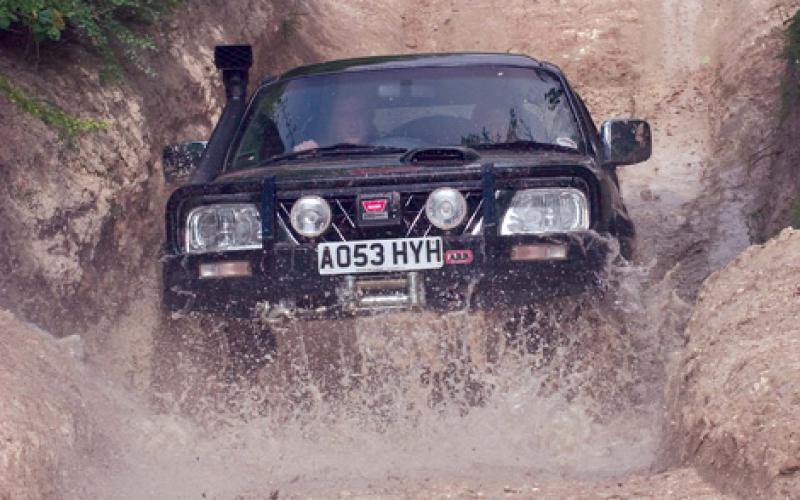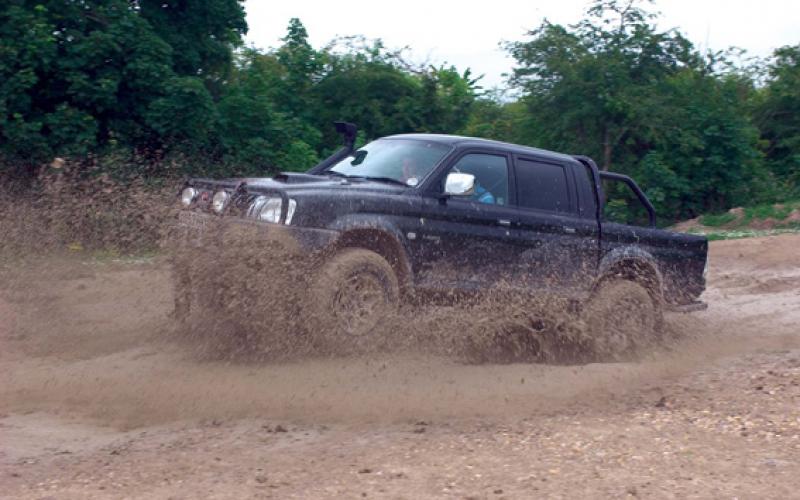 <
>
Chris Abel owns a modified Mitsubishi L200 that he's not afraid to use off-road. It's also a reliable workhorse and comfortable motorway mile-muncher. Hands up if you still think double-cab pick-ups are no more than lifestyle accessories…
It's easy for hardcore off-road enthusiasts to be cynical about the double-cab pick-up phenomenon. There has been an explosion in sales of these vehicles in recent years, and manufacturers are eager to portray them as the perfect lifestyle wagon for trendy young surf dudes and their sun-worshipping babe sidekicks.
When they're not emphasising the perfect fit of surfboards, skis and mountain bikes in the cavernous rear loading areas, double-cab makers are telling the world how good these vehicles are as working trucks. In consequence, the press releases that plop each week on to the TOR editorial doormat publicising the trucks are accompanied by two sorts of picture.
The first type has the pick-up parked on a beach or by a wooden lodge in the heart of the Swiss Alps, with some item of fluorescent technical gear draped conspicuously over the open door. The second variety features the vehicle positioned on a construction site or in a farmyard, a cement mixer tied to the back or a cow gently licking the tow bar.
What you don't get all that often is a photograph of a factory-fresh double-cab traversing Sarn Helen or mud-bashing at an off-road fun day. That's because the manufacturers don't seriously believe that people who buy double-cab pick-up trucks will want to go and hit the rough stuff just for the sake of it. Generally speaking, if the PR people are to believed, off road terrain is only covered as a means to some further end – accessing a construction site,  say, or launching your jet ski.
All of which makes Chris Abel's Mitsubishi L200 somewhat anomalous.
In many ways, the vehicle certainly conforms to the norms that the manufacturers take for granted. Chris is a site manager for a construction firm, and regularly uses the truck for work. Moreover, it can often be seen scooting around the UK motorway network with a trailer in tow.
He's also an avid enduro bike rider. This means that, when the L200 doesn't have a digger hanging from the rear, the chances are there's a mean-looking off-road motorcycle in place instead. In fact, you have to say that the Mitsubishi spin doctors would probably wet their pants with excitement if they caught a glimpse of Chris's vehicle on an average day.
But what makes the vehicle interesting is what Chris does with it when he's not working or biking. You see, unlike a lot of people in the double-cab target market, he likes to put the L200 through its paces off-road and he regularly attends fun days and laning trips to see what it can do.
'I used to own a 90,' Chris explains, 'but this is a far better everyday car because it's a lot more comfortable than the Land Rover. It's also much more capable in the mud than people think.'
The vehicle is helped in this respect by the modifications that Chris has performed in order to improve its off-road credentials. These include a two-inch Old Man Emu suspension lift and a set of BFGoodrich Mud-Terrain tyres. The OME kit includes springs and shocks and can be purchased off-the-shelf for DIY installation; alternatively, most suppliers will fit it in their own workshop if you're willing to pay for the labour.
Chris opted for the softer of the two spring options (medium and heavy-duty) that are available on this kit. The heavy-duty coil springs, whose settings have the L200's commercial credentials in mind, offer rather a harsh ride in comparison and don't have as much in the way of flex.
With a load bed full of concrete, the stiffer springs are almost certainly the favourable option, but for Chris the medium-duty fitment is ideal. 'They give a good amount of articulation,' he says, 'and the rear wheels follow undulations on the surface with ease.' Of course, the vehicle is never going to have the same amount of travel as a purpose-built off-roader of the Defender ilk. Bearing in mind its limitations, however, Chris is more than happy with how the set-up performs.
Two-inch extended shock absorbers also soften the ride for occupants both on and off-road. This is important because Chris spends a lot of time travelling between sites for work. 'Owning a vehicle like this is always a compromise between having the level of off-road ability you crave and keeping things comfortable on the road. To be fair, the balance on this vehicle is probably tilted towards the latter.'
This seems fair enough, especially as Chris is currently at work on a budget Suzuki Samurai to use in extreme off-road conditions, fitting it with a 1.6-litre Vitara engine and performing a spring-over-axle conversion. Once the project is completed, he'll be able to indulge his love of hardcore off-roading in the SJ, perhaps even entering a few winch challenge events, while enjoying the benefits of the L200 on the asphalt and for lighter work in the rough stuff.
In the meantime, he is happy with the opportunity the pick-up provides for enjoying the thrill of off-road driving in a controlled manner. 'The important thing is to remember where its limits are,' he remarks, 'and try not to overreach them.'
This attitude is evidenced in Chris's impressive driving style. He is certainly not shy about taking on obstacles that, given the truck's poor breakover and large rear overhang, might pose difficulties. But this is tempered by a sensible awareness that he will need the vehicle for work on Monday morning, and consequently needs to keep it free from damage wherever possible.
Many seasoned off-road enthusiasts will testify that this is exceedingly useful in developing skills at reading terrain and maintaining safety. Having a vehicle you are willing to drive anywhere, even at the risk of sustaining damage, is all well and good. But it doesn't necessarily teach you how to respect the terrain below your wheels or keep your repair bills to an acceptable level.
When you cover around 43,000 miles a year in your vehicle, as Chris does, running costs are already pretty pricey. Nonetheless, he's eager to enjoy the vehicle's four-wheel-drive credentials, and has fitted an ARB winch bumper and Warn 9.5XP to make the most of them.
Like the majority of off-road hardware on the L200, Chris sourced both of these components from Frogs Island 4x4.
The first winch to adorn the pick-up's nose was a Superwinch X9, which was initially fitted to Chris's 90. He found that this was prone to overheating, however, and also disliked its relatively slow pulling speed. The Warn unit corrects both of these problems, and is powered by a single Optima Yellow Top battery – a clear sign that Chris is eager to fit the best possible equipment on his truck.
The battery used to work in conjunction with the standard Mitsubishi alternator, but Chris has recently installed an uprated component. The stock item seemed to be up to the job, but it died as a result of one too many drownings in deep water. Chris once had water up to three-quarters of the height of the door, which is proof that even the most careful drivers find it hard to resist playing in the wet stuff every now and then.
Because of this, the L200 is also fitted with a Safari snorkel and raised axle and gearbox breathers. This ensures that deep water will do the minimum of harm to the engine and other vital elements of the car. It also has the added bonus of looking pretty cool, of course, which is reason in itself for many owners to fit one.
In terms of aesthetics, Chris is pleased with the appearance of his pick-up. 'I would like it to stand a bit taller,' he admits, 'but that is not a major problem.' This has as much to do with enhancing its off-road abilities as it does with cosmetics, however. Chris has mooted fitting a body lift, which would not by itself make any difference to ground clearance, despite giving the truck a more aggressive stance and increasing ride height. It would enable Chris to fit larger tyres than the 265x75R16s currently in place, however, and this would make a slight difference to the space between the axles and the ground.
It would also make a difference to the vehicle's overall gearing, and for this reason Chris opted against it in the short term. In the longer run, he might pursue this modification, although it would probably be accompanied by a ring-and-pinion upgrade on the axles in order to reduce their ratios, neutralising the gearing issue and giving Chris the tyres he wants without removing any of the performance he currently enjoys.
On that subject, power is significantly improved courtesy of an engine chip. These are common in the premium pick-up sector and most of the big players offer them as a dealer-fit option. Chris originally went for an unofficial component, but it caused the engine to smoke so he has now opted for Mitsubishi's own product. This leads to a 30bhp increase in maximum power output and makes the business of cruising at 70mph on the motorway a positively enjoyable experience.
The auxiliary lights may look like a further cosmetic accoutrement, but they serve a valuable purpose as well. The Warn spotlights on the front are extremely powerful and Chris has found them useful when loading up after biking events on dark winter evenings, or when he is still on site after the sun goes down. They'll also come in handy if he ever indulges in a bit of twilight laning, of course.
In order to recover his steering lock and maintain the stability of the pick-up despite its two-inch lift, Chris has fitted a set of 30mm wheel spacers. These are a popular modification among his colleagues in the L200 Owners' Club and he thinks they provide a useful – and straightforward – means of offsetting the negative effects of raised suspension and increased tyre size. 'The Owners' Club is a brilliant source of information,' he enthuses. 'I'd encourage anyone who owns an L200, even if they're not too fussed about off-roading, to get in touch.'
When it comes to his own interests, Chris himself is extremely fussed about off-roading, and is happy to push the L200 to its limits in tricky terrain. It is probably fair to say, therefore, that in this he does not quite conform to what the double-cab image is supposed to be about. Nonetheless, his car emphatically demonstrates what can be achieved in these vehicles with a bit of thought and some spare cash.
Besides, just because it's got a few off-road trick bits, that's not to say he can't still take the vehicle surfing once in a while. And what self-respecting beach babe wouldn't love it?
L200, ARB BUMPER, OLD MAN EMU SUSPENSION, SAFARI SNORKEL, BFGOODRICH MUD-TERRAINS, WARN 9.5XP
Share this article