Isuzu TF 4x4 ♦ Vehicle Test ♦
Originally Published: September 2002
Words: Alan Kidd
Pictures: Phil Masters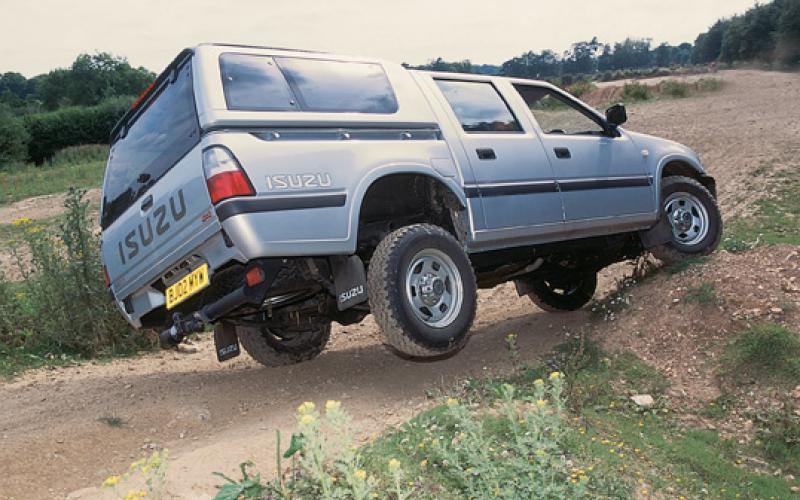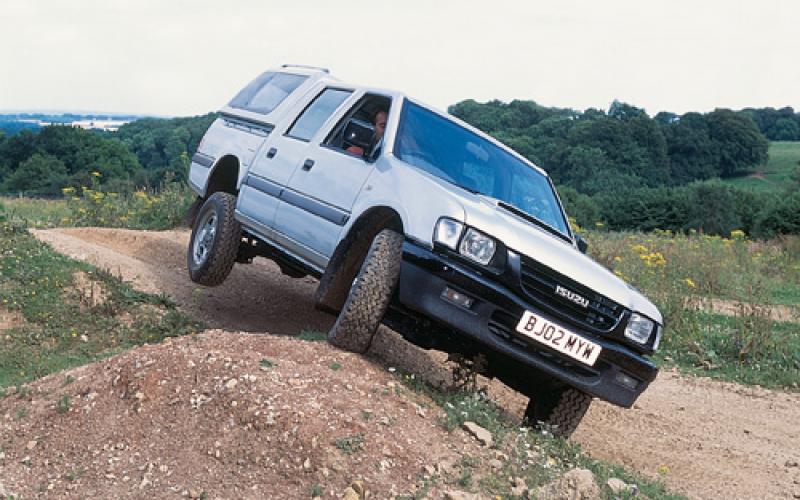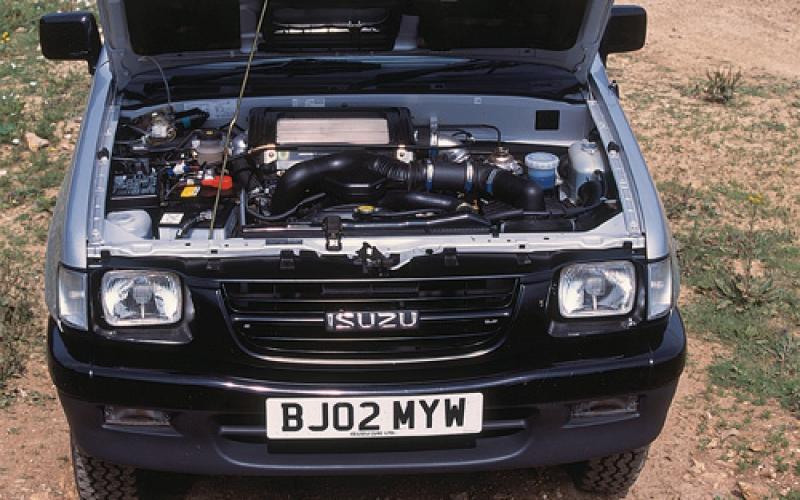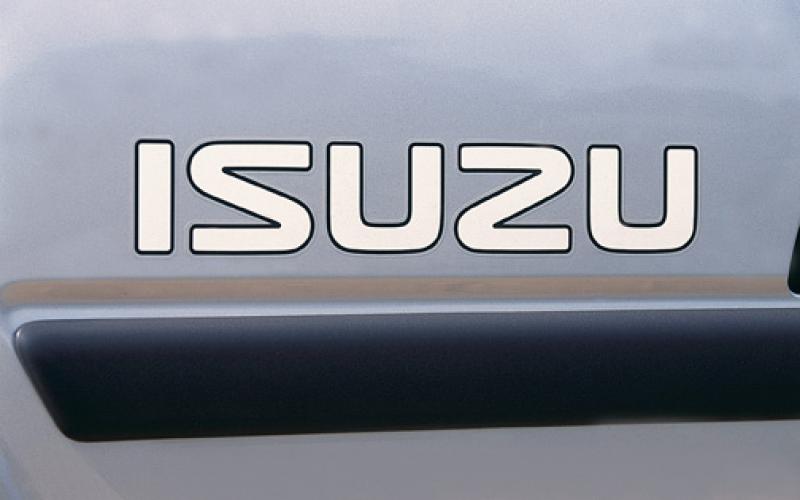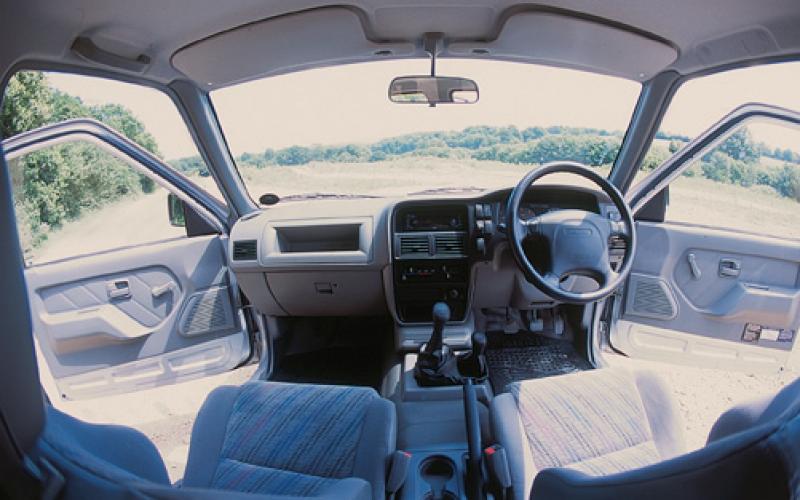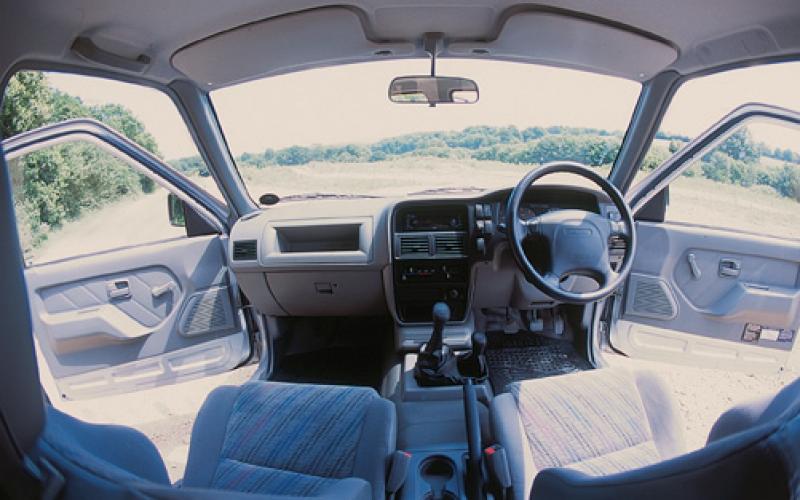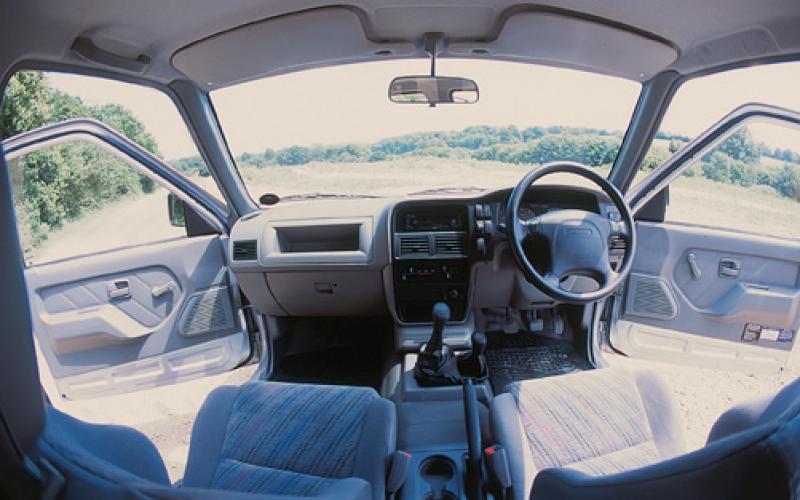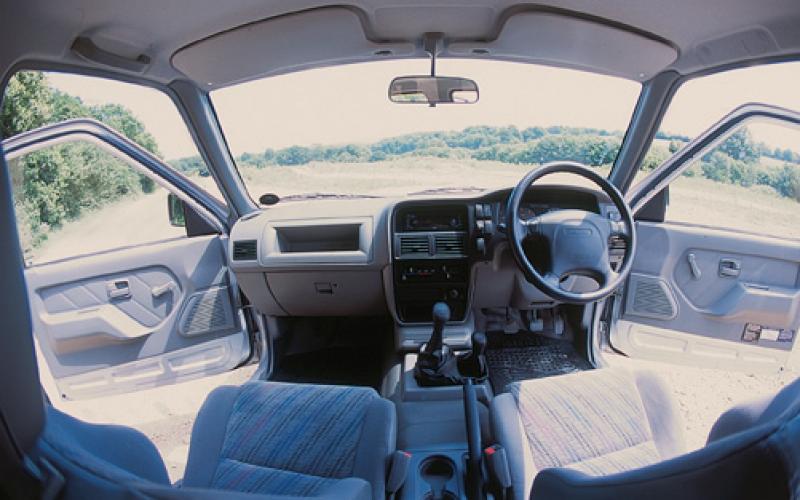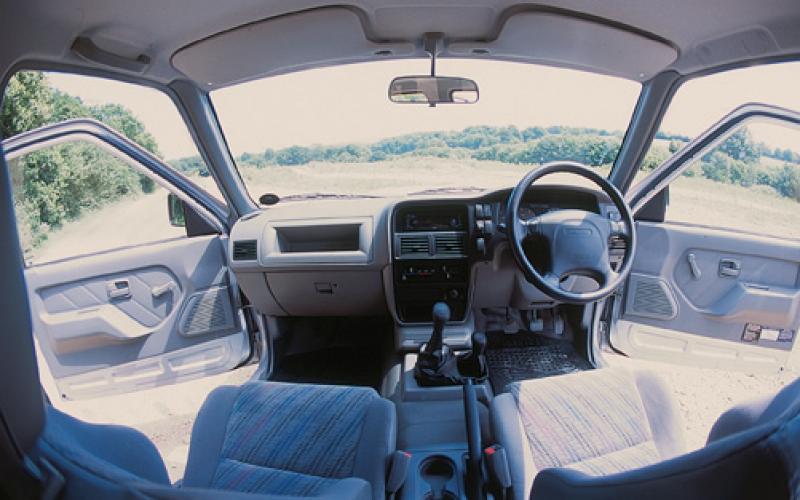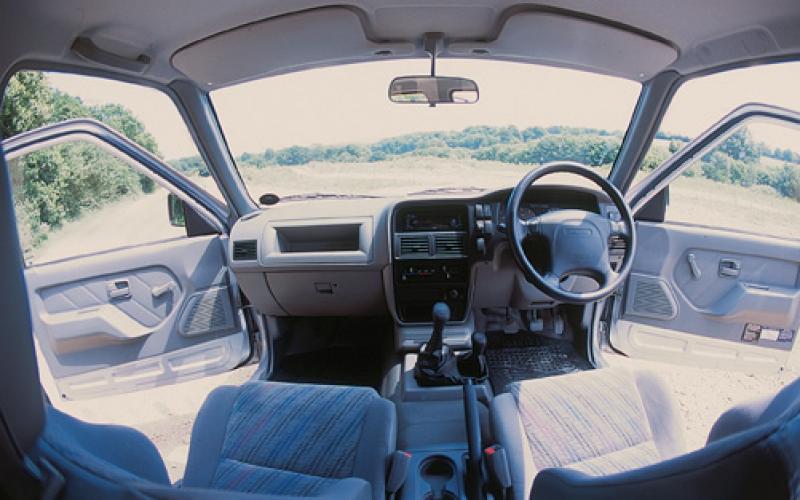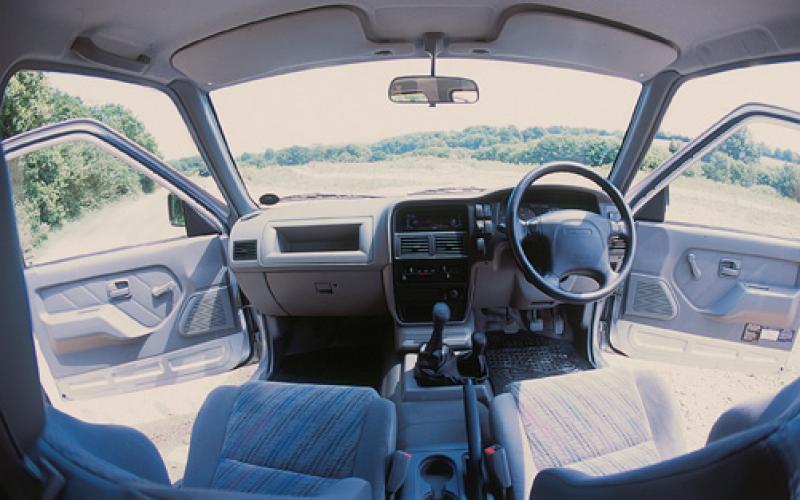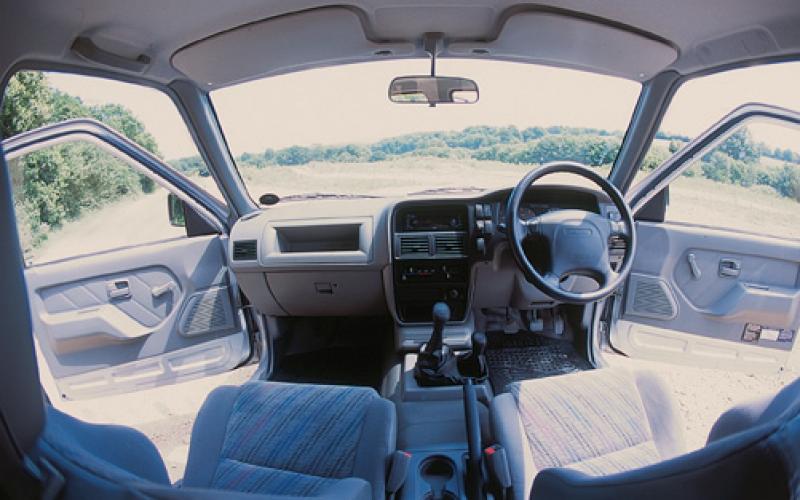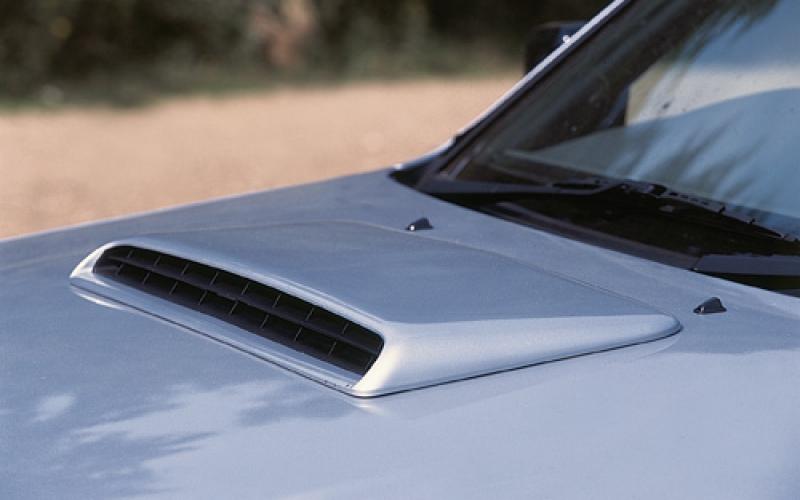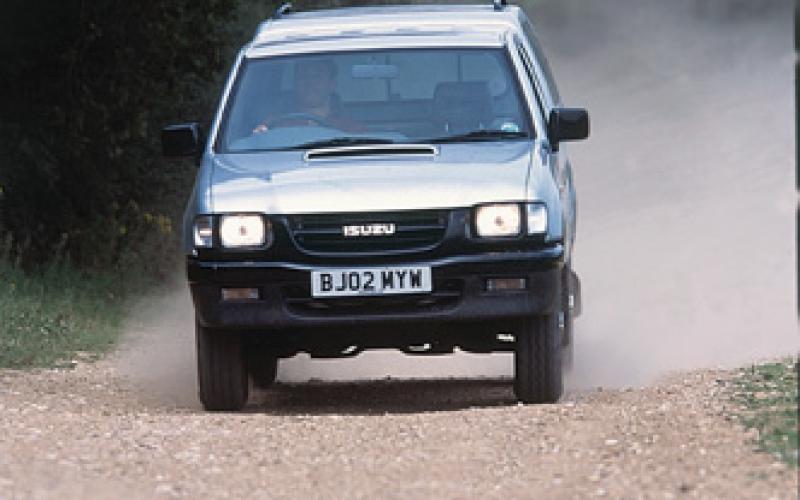 <
>
For many years, pick-up trucks built by Isuzu and sold in Britain have been badged as Vauxhalls. But the new generation are now Isuzu through and through – and they're much more than a warmed-over version of the old Brava.
Just about every Japanese 4x4 manufacturer has in recent years made a big deal of ramping up its pick-up offerings to take advantage of Britain's rapidly growing interest in these vehicles. And with new tax laws meaning businesses and company car drivers can avoid paying crippling sums to the exchequer by choosing a five-seat model rather than a conventional passenger car, double-cabs have appeared from nowhere to become one of the fastest-growing segments of the entire market.
Conspicuous by its absence until now has been Isuzu – something of an irony when you consider that whereas Toyota, Mitsubishi, Mazda and Nissan are known first and foremost as car makers, Isuzu specialises in commercial vehicles and ought to be right at the forefront of pick-up manufacture. In fact, of course, it's been building trucks with the best of them – it's just that in Britain, these have until now been licensed to Vauxhall and sold under the familiar Brava name.
But now the new generation of Isuzu pick up is here, and this time it's being imported by the same people as the Trooper – meaning you can now get an official UK vehicle with its own maker's badge on the grille. Called the TF, the new model is much more than just a Brava with a new name – its appearance coincides with a whole range of improvements in areas including its drivetrain and suspension, and a high-spec variant takes it into 'lifestyle' territory for the first time.
The basis of the TF is a traditional ladder-frame chassis, beneath which it sits on a leaf-sprung rear live axle and independent front end. Power comes from a 2.5-litre turbo-diesel engine – this unit dates from Vauxhall days, but the addition of an intercooler means you get a vastly improved 99bhp and 167lbf.ft to help you on your way.
Behind the engine is the familiar combination of a five-speed primary gearbox and two-speed part-time transfer case, the latter allowing a shift-on-the-fly function when selecting four-wheel drive. The rear axle contains a limited-slip diff on all four-wheel drive variants, which also get 16-inch steel or alloy rims and 205/80R16 tyres as standard.
Braking is by vented discs at the front and 295mm drums at the back, which, combined with the TF's suspension set-up and the presence of an anti-roll bar at the sharp end, perhaps says something about the TF's character – car-like at the front, truck-like at the back. It certainly turns in sharply enough – PAS is standard on all models – before starting to roll at the back if you keep the pressure up, though for a vehicle with a 120-inch wheelbase it can feel surprisingly agile in fast corners. Don't expect the back to stick like glue in the wet, though, especially if you've fitted it with mud tyres – it's length, weight distribution and power output, not to mention that limited-slip rear diff, mean it will be no less prone to tail-happy moments than any other part-time four-wheel-drive truck.
Before you reach that point, however, you have to get it up to speed, which it will do with as much urgency as you could ever expect from a 2750kg diesel truck. You can really feel the intercooled turbo working to help it along, whether you're short-shifting it through the gears or lazily building up speed with the maximum permissible 2000kg of braked trailer on the back. Even the Crew Cab's maximum payload of 1015kg won't turn it into a complete slug – and it'll help keep the back stuck to the ground, too.
On the open road, the TF is a capable cruiser with the ability to hold a steady fast pace in everyday motorway traffic. You won't find yourself burning off any hot hatches, of course – but by the same token, you needn't worry about being embarrassed by artics.
Equally important is the quality of ride and refinement it offers, which is streets ahead of what would have been the norm only a few years ago. Pick-ups have come a long way, but even by contemporary standards the TF cushions you from even the biggest flaws in the road surface. Each time, just as you're expecting a crash from the leaf-sprung rear, you hit the problem area and there's nothing more than a muffled thump.
On smoother roads, there's a certain amount of tyre, wind and engine noise to contend with – Isuzu has added more soundproofing than you used to get on the Brava, but you needn't expect car-like standards in this department. It's not intrusive or overwhelming, but don't bother trying to have a relaxed chat on your mobile while charging along in the fast lane. Yes, yes, we know.
That's not to say the TF's interior is below par, however, because in terms of both design and manufacture it's right up to scratch. You get a driver's airbag as standard, along with height-adjustable steering wheel, cloth seats, rev counter and CD stereo. Not earth-shaking stuff by car standards, but a decent level of appointment for a pick-up.
Moving to the exterior, the vehicle looks broadly similar to the old Vauxhall, but with a touch more attitude. Much of this comes from the power bulge on the bonnet, which acts as an air scoop for the top-mounted intercooler. The test vehicle was fitted with the Truckman Aero Top you see in these photographs, taking away from the classic pick-up lines somewhat and giving it the look of a gigantic estate car – not that anyone travelling in the back seats will mistake it for anything other than a double-cab, however, because there are very few adults in the world who'd last long without moaning about the minimal legroom they provide.
The collateral is of course that you can get loads of kit in the back, whether it be a rack of surfboards or a pile of firewood and the chainsaw you used for cutting it. The full-width aperture provided when the tailgate drops down means you can load major cargo with the minimum of fuss – a forklift and pallet combination would slide on a treat, though obviously for larger items the Truckman top would be less than helpful. Where this kind of accessory really scores is in terms of security – the load in an open pick-up is always notoriously vulnerable, and having a strong, lockable cover adds immensely to the vehicle's flexibility as a tool carrier. You can certainly envisage a truck just like the one in the photos being very attractive to site users like foresters, building contractors and utility squads.
What this means, of course, is that Isuzu's ability to deliver real off-road competence is going to get frequent and searching examinations by the people behind the wheel. Specifying four-wheel drive when you order a crew cab will add £2500 to the bill, so you can assume that if people ask for it, they mean to use it.
What you find when you slip the transfer lever into its four-low position is that the TF is more than confident in extremely uneven conditions – which of course bodes well for how it'll do in the everyday mud of a construction site. Its long wheelbase means breakover angle is bound to be an issue, but set that against its excellent ground clearance and you've got a vehicle that will tackle most obstacles with aplomb. You need to bear in mind the separate characteristics of the front and rear suspension set-ups, however, because independent wishbones and unladen cart springs behave very differently. There are in fact situations in which the lack of a beam axle at the front can help keep the lengthy rear overhang from hitting the ground, but the limiting factor for extreme stuff is certainly the front.
Where most TFs will earn their spurs is in mud, however, and here you'll never regret choosing a suitably robust pattern of tyre. With the rear LSD working away behind you, you'll be able to plough through deep stuff and, ideally helped by a decent load in the back, cut down through surface slime to reach the hard ground below. You needn't make the mistake of fitting fat rubber and expecting your lightly laden lifestyle toy to keep going in a straight line – though in that trim, it would be pretty awesome on the beach.
Possibly surprisingly, we took our unladen Crew Cab over a series of rock-hard whoop-de-dos at varying speeds, and found that while taking them slowly was incredibly bouncy, it was possible to 'fly' them without going out of control at all. That long wheelbase may be a hazard over big crests, but on little ones it can add a welcome element of stability in a vehicle whose high driving position can make you feel vulnerable to roll-overs.
In fact, the TF is the sort of truck that'll take you by the hand and lead you gently through your working day. From the word go, when you start it up without having to wait for any pre-heat, to the moment you pull in to the fuel station after having achieved 35mpg, this is a very easy truck to live with. A three-year warranty and six-year anti-corrosion guarantee, backed up by a programme of additional rustproofing applied by the UK importer, should add to your peace of mind.
Overall, indeed, peace of mind is sure to be one of the TF's strongest suits. Isuzu is famed for the no-nonsense solidity of the vehicles it builds – the TF may have taken a while to arrive in the UK bearing its maker's own name, but this is a vehicle that builds on the reputation the Trooper has gained over so many years.
---
Verdict
A serious truck for serious work – the TF does its job without a fuss, and it'll last forever. Off-road capabilities are enormous, and running costs will make you smile. Just don't go mistaking it for a five-seat car.
+ Strong engine, great ride, good all-round credentials
- Boring cabin, soft seats, poor rear legroom
Share this article