Isuzu Rodeo ♦ Vehicle Test ♦
Originally Published: July 2010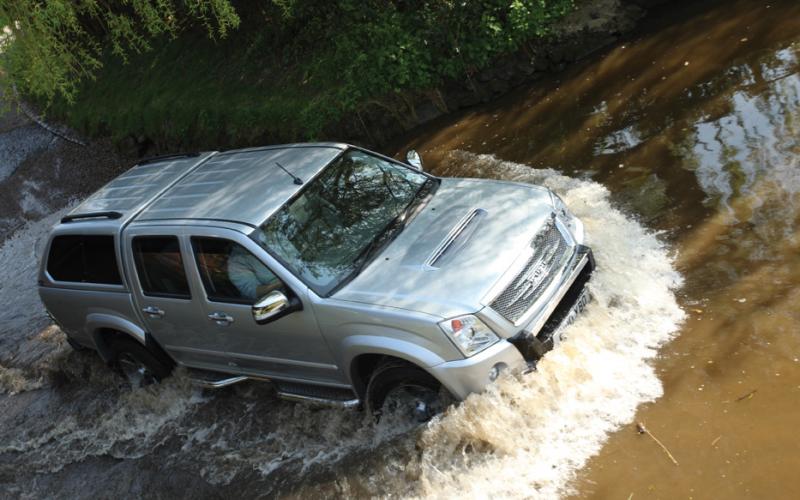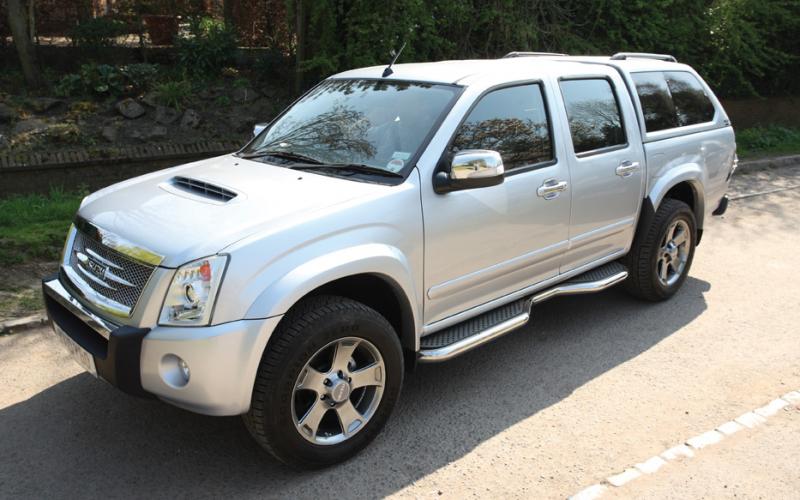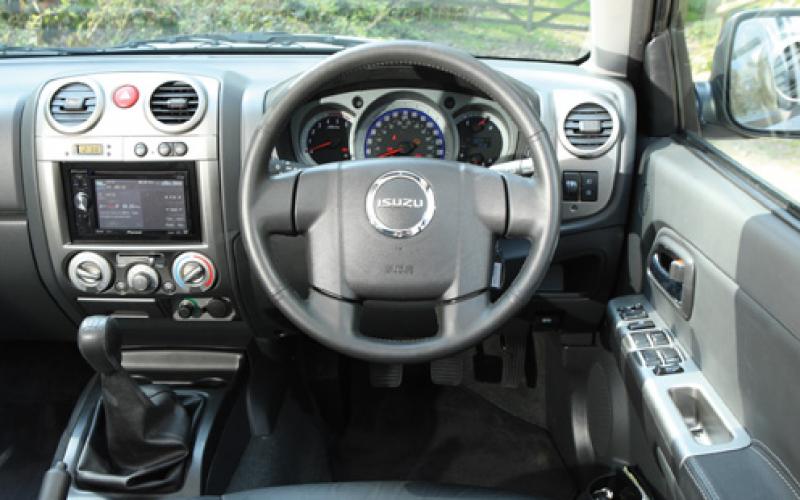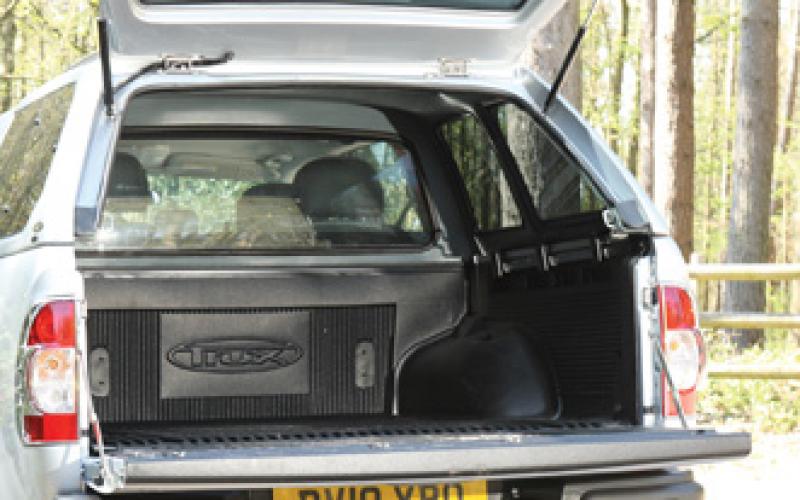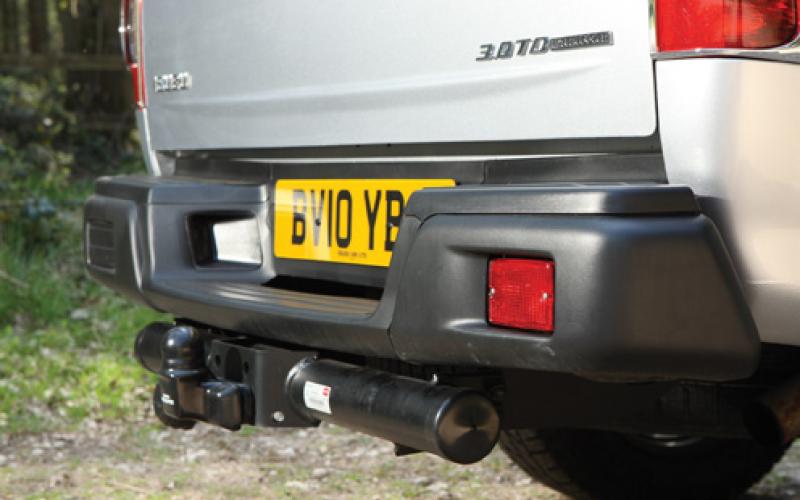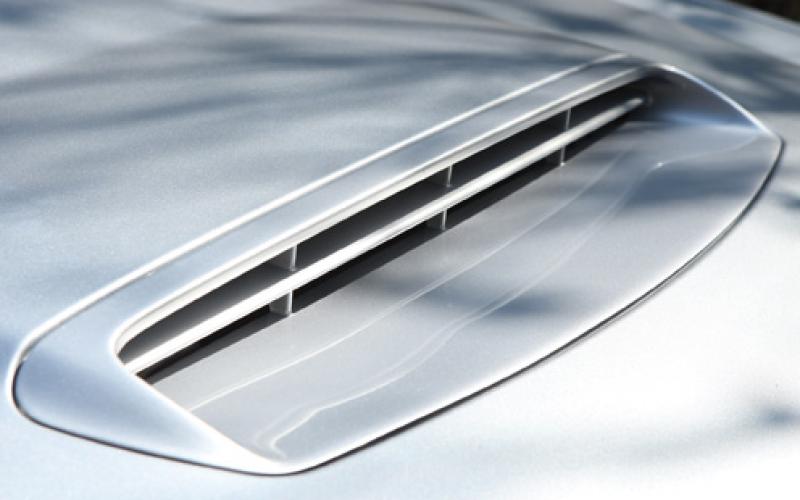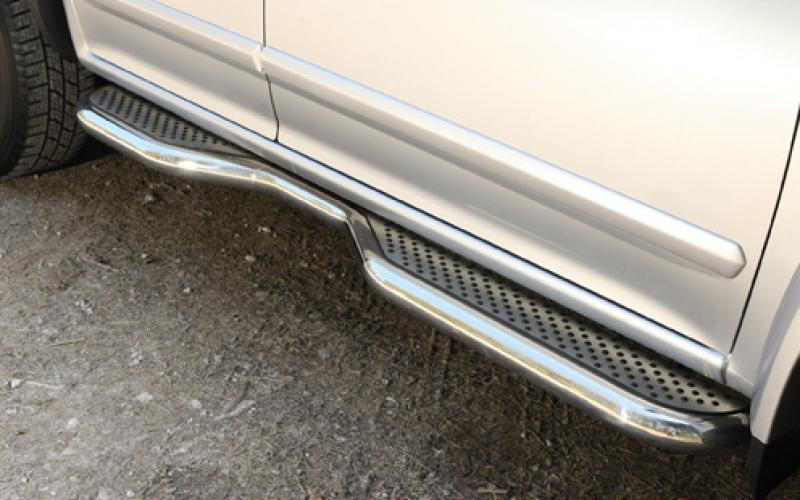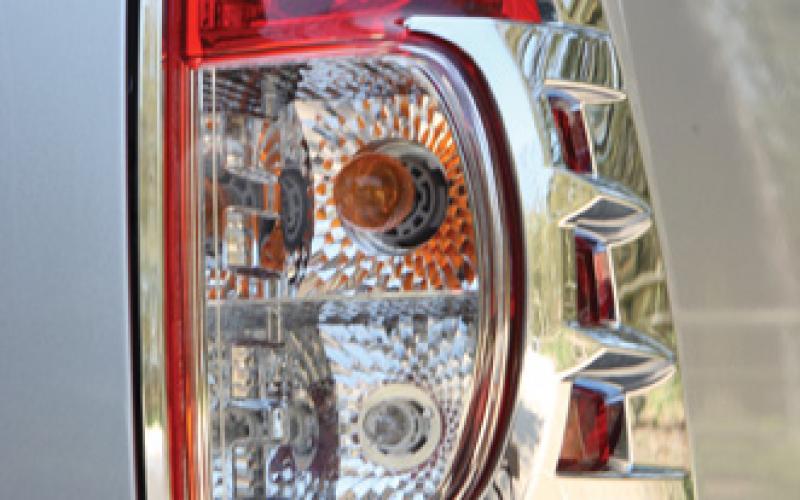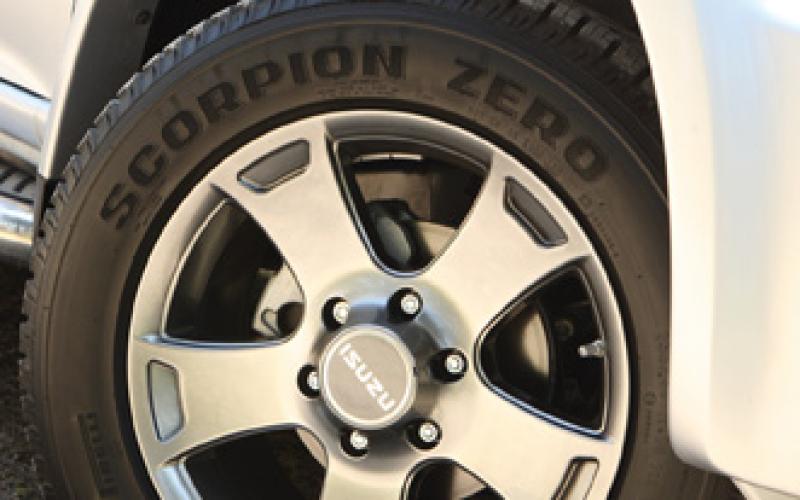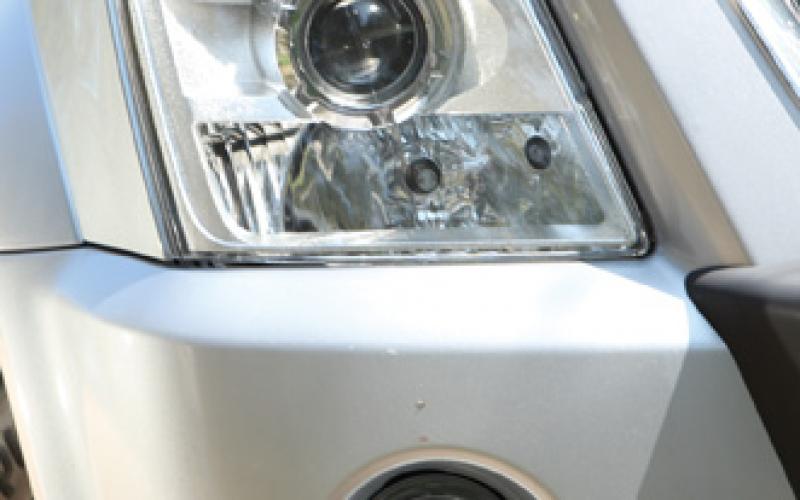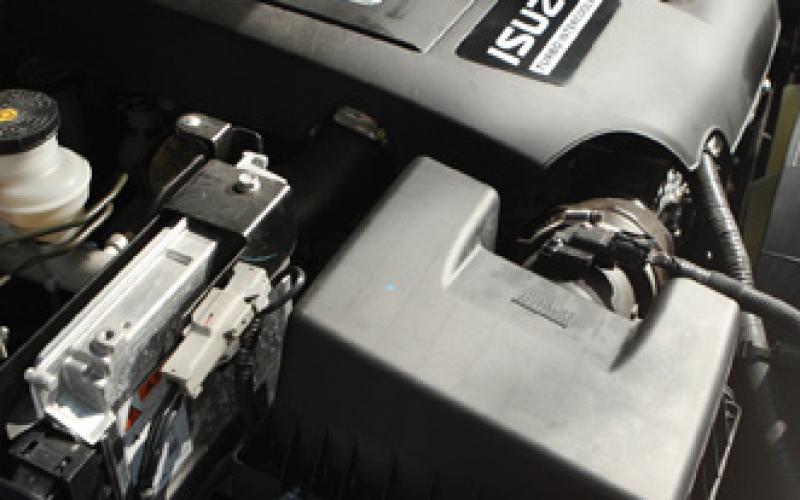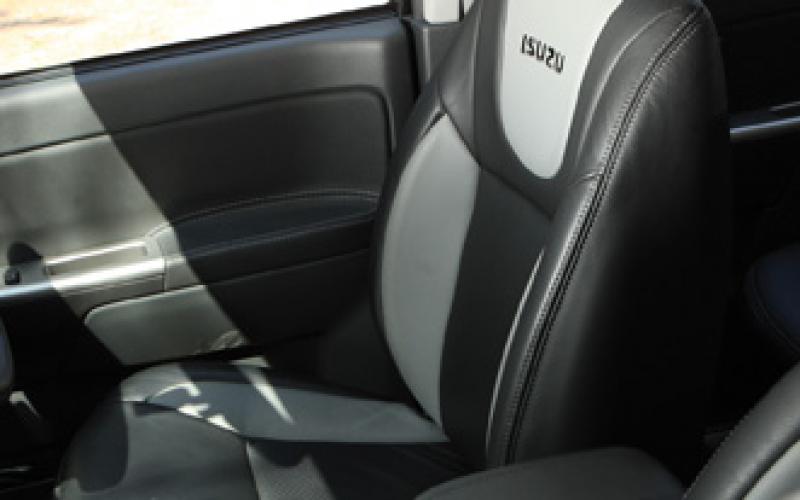 <
>
It's been six and a half years since Isuzu shook up the pick-up market with the introduction of the Rodeo. Back then, all the other main players were still on their last-but-one product cycles, and the replacement for the ancient TF (itself a warmed-over Vauxhall Brava) promised to be something really special, with its bold looks and a market-first 3.0-litre engine.
Since then, we've had a new Hi-Lux, Navara, L200 and Ranger, all of them offering funky new looks and various higher-powered engines. There's been a new BT50, too, with a bigger engine and an appearance that was new, if hardly funky, and a revised Defender 110 with, er, an appearance.
During that time, Isuzu's policy with the Rodeo has been to keep on giving it more and more kit with each range revision. The vehicle has never quite made it into the A-list of the pick-up market, but neither has it ever been at the bottom of the pile. As the rest of the world advances, however, it's becoming harder and harder for the oldest truck on the market to keep on making a case for itself.
The Denver Max LE is Isuzu's way of doing just that. Sitting at the top of the company's everyday range (the current Sport model, which costs almost £29,000 including VAT, is only a limited edition), this gives you both barrels with its blinged-up looks and loaded-to-the-gunwales spec list. It even comes with a hard top as standard.
Let us take you on a journey back in time to the December 2003 issue of this magazine, when we first tested the then-new Rodeo. Back then, there were two trim levels, Denver being the top option. This included such wonders as air-con and alloy wheels, front fogs, upgraded seat fabrics, electric mirrors, a better stereo and a chrome grille. At the time, the vehicle was priced at £17,302 plus VAT.
Not exactly the stuff of car porn, even then, we think you'll agree. Mind you, an extra £850 would get you something no other pick-up manufacturer at the time could offer, in the shape of an automatic gearbox.
Now, of course, everybody's got one. Well, everybody except Land Rover, obviously. And that does include Isuzu – the Max LE costs £20,514 in manual form, or £21,514 with a four-speed auto.
It's the former of these that we've got here, with a four-speed box bolted to the back of its 2999cc engine. The biggest lump available in any UK pick-up, this develops 161bhp and 265lbf.ft: enough to be going on with, if not exactly enough to set your trousers on fire compared to the the L200 and Navara, which have been getting more power out of smaller units for years.
As we all know, though, it's about a lot more than crude figures. Just as kitting-up is about a lot more than simply piling it high, indeed.
And since we're on the subject, you'll be wanting to know what the Denver Max LE gives you. No, you will – because this is a vehicle whose equipment list is very much prominent within its arsenal of selling points.
Needless to say, all the bits and pieces from the original Denver remain. Apart from the improved seat fabrics, at least, because these have been replaced with two-tone leather. Oh, and the electric mirrors; they're still electric, naturally, but now they're also heated and body-coloured, and have built-in indicators. The grille has graduated from chrome into stainless steel, too, and the alloys are a bit different in that they've grown from 16 inches to a much more SUV-like 18.
Ah, SUV-like. That claim all pick-up manufacturers make for their top trucks, and further enhancing the Denver Max LE's credentials is an infotainment unit which includes CD/DVD playback, touch-screen sat-nav, traffic info and Bluetooth. That's a pretty formidable array of talents, and it certainly helps bridge the gap between the low-tech world of the traditional truck and the futuristic universe in which today's leading cars exist.
At a rather more prosaic level is that hard-top, which turns the Rodeo's open load space into a huge, enclosed boot. The fact that it's standard is one area in which Isuzu still manages to stand out from the rest of the market; whether it's the rest of them that are out of step is rather doubtful, given that while hard tops are indeed a very popular accessory, there still is a significant number of people who don't fit them, but you're getting something that would cost usefully more than a grand to add on afterwards, and that can't be bad. The top itself is glazed and carries a pair of roof bars plus a lip spoiler with a high-level stop light, so it's doing a useful safety job if nothing else. It's lockable, too, albeit on a separate key rather than through the vehicle's own central system.
Whether the hard-top does a good job of making the Rodeo look more SUV-like is something your own taste will decide upon, but unless you're planning on using the vehicle for building or site work (that is, the sort of stuff pick-ups were actually made for), it'll add an element of usability by letting you lock stuff away out of the reach of sticky fingers. Again, you'll have to make your own mind up as to whether it's the most stylish of hard tops Isuzu could have chosen; a range of alternatives including a tonneau cover and a fastback-look hard top would be an interesting option.
We were even accosted by a chap with a dog so large it had its own postcode, who said he'd been considering changing his Passat for a Rodeo and asked what we thought. Well, you could certainly fit even the biggest dog in there (or a lion, for that matter), but we're not sure how impressed it would be after a few hours cooped up in an airless glasshouse on a long journey. After all, even the best hard-top still won't be linked in to the vehicle's ventilation system.
Fido's mood is unlikely to be improved by the Rodeo's rear suspension, either, which even by pick-up standards is bouncier than the girl who got kicked out of the naked trampolining club because she kept giving people black eyes. We commented back in 2003 that 'not all pick-ups have the capacity to out-drive their suspension as easily as the 3.0-litre Rodeo – the limits are defined by the springs, not the engine.' Heftier dampers might help (with adjustable settings to deal with heavy loads, trailer towing and off-road use), but the need for a 1000kg-plus payload means that inevitably, a vehicle will be over-sprung at the back when it's unladen. It's the same for all pick-ups, of course, but the Rodeo copes with the problem far less skilfully than its rivals. It feels heavy, clumsy and ponderous, and certainly won't be appreciated by anyone looking to buy into the quasi-SUV thing.
As we said back then, it's not the engine that defines the vehicle's limits, and this is the case in terms of performance too.  Max output of 161bhp is hardly epoch-making from a 3.0-litre unit, but with plenty of torque from 1800rpm it can shove you up to speed quite crisply, with more than enough in-gear acceleration wherever in the box you happen to be when you put the boot in.
It's not a vehicle you'd ever try and scream around in, but where it doesn't do so well is when you're attacking it through the gears. That's because the five-speed box is rather slow and precise in what it does; there's a definite satisfaction to be had from stroking it in and out of gear, but trying to hustle it with short shifts and shotgun clutch actions will only ever result in you missing gears. Drive smoothly, and it'll reward you: treat it like you hate it, and pretty soon you probably will.
In actual fact, the Rodeo is a vehicle you can come to appreciate more and more the longer you spend in it. That bouncy suspension does take a bit of getting used to, but you do eventually learn to put up with it, and during a week in which we carried rear-seat passengers almost every day it wasn't responsible for one single moan, groan or vomiting child.
All the same, whereas the L200 and Hi-Lux will tolerate much larier behaviour behind the wheel, you do have to drive the Rodeo like the truck it is. Not a bad pay-off, when one of the results of its hefty character is a 3000kg towing weight, but if you're looking at it as, first and foremost, personal transport, it's likely you'll look elsewhere. Not just because at this money, however SUV-like it might be you can get a pretty nice actual SUV so long as you don't think size matters above all else, but because while it does throw the kit at you, not all of it sticks.
The leather on the seats, for example, is nice enough without feeling really supple, but its lavish two-tone finish only serves to make the plastics on the dash look cheaper – and one of my passengers commented that it's quite unusual to look around a vehicle's door trims and see exposed screw heads. Like all poshed-up trucks, making it hang together is very hard, but the Rodeo does have a showiness to it that clashes that much more obviously with its undeniably utilitarian roots.
Far worse is the stereo and sat-nav, whose graphics look like something from Super Mario in the 1990s. Its controls are anything but intuitive, it takes an absurd amount of time for the system to start up and it's mounted low down in the dash, so you have to take your eyes from the road to try and make sense of it. Exactly the opposite of what a good unit should be.
It would be unfair to say that that sums up the Denver Max LE, but in truth this is a vehicle that's not as great as the sum of its parts. The fact that there are a lot of parts about it is its saving grace, because hating the infotainment unit wasn't enough to take our attention from the vehicle's virtues, and not feeling at ease with the leather didn't make the interior any less practical. But it's hard not to keep thinking about how much better the L200, Hi-Lux and Navara have become since the Rodeo first arrived.
As the panel opposite shows, these alternatives, and others, offer you the chance to spend less and, possibly, get more. But unless you really are an especially hopeless kit junkie, it's what runs deeper that matters. And it's here that the Rodeo's newer, smarter rivals definitely have the edge.
If you want a truck that performs, you don't have to look far to find something sprightlier than Isuzu's lumbering heavyweight. The same goes for handling, too; compared to the Hi-Lux, Ranger and L200, the Rodeo feels last-generation.
All the same, this is still a real, rugged truck with a serious trailer weight and, being an Isuzu, an industrial level of build quality. You couldn't call it no-nonsense in this form, but deep down that's what it is. No way is the Rodeo a bad truck; it's just that nowadays, it comes across like a little bit too much of a blunt instrument.
---
Verdict 
Isuzu has reached the stage where marketing the Rodeo means trying to maintain interest in the oldest truck on the market. The Denver Max LE is one way of doing that, and you certainly get a lot of kit for your money.Others are more advanced dynamically, and not all the equipment Isuzu has loaded it with is totally convincing, but  if you like 'em big – and a 3000kg towing weight matters to you – it's sure to be on your list.
4 Stacked to the ceiling with kit and image. Strong and very solidly built 
6 So-so performance and dynamics. Scattergun approach to choosing equipment

Share this article