Keeping It Real
Originally Published: September 2005
Words: Tim Gibson
Pictures: Steve Taylor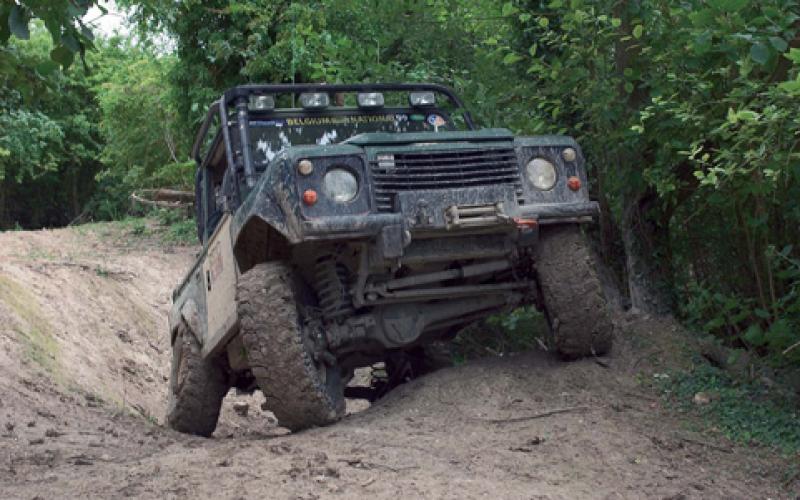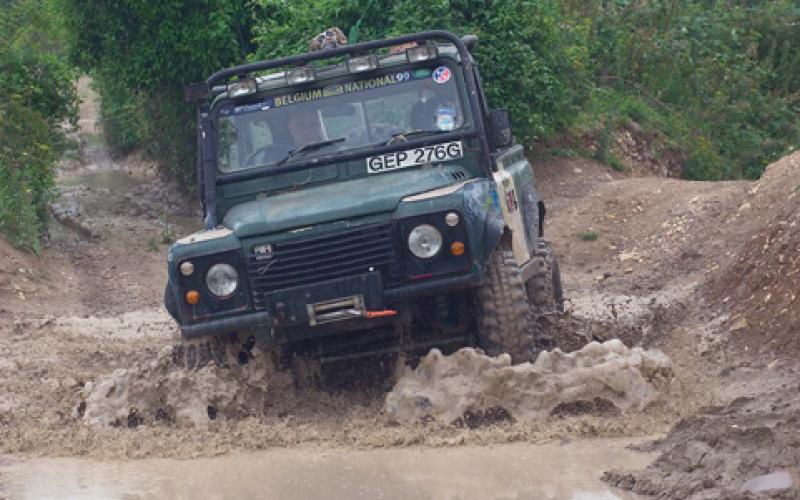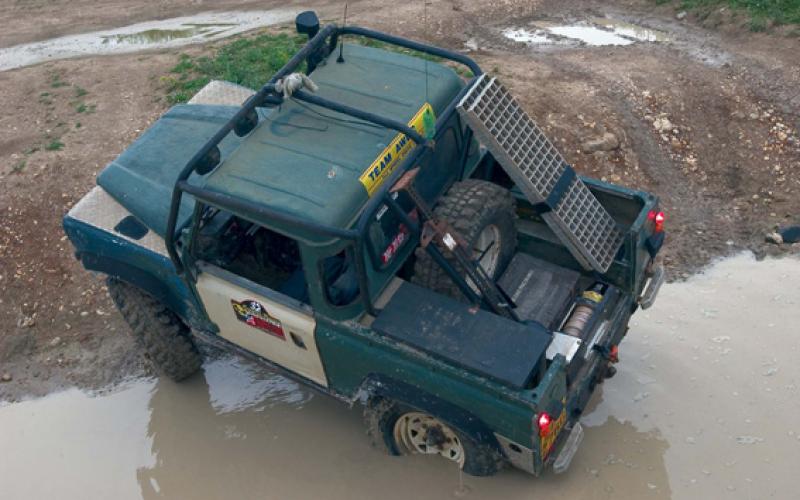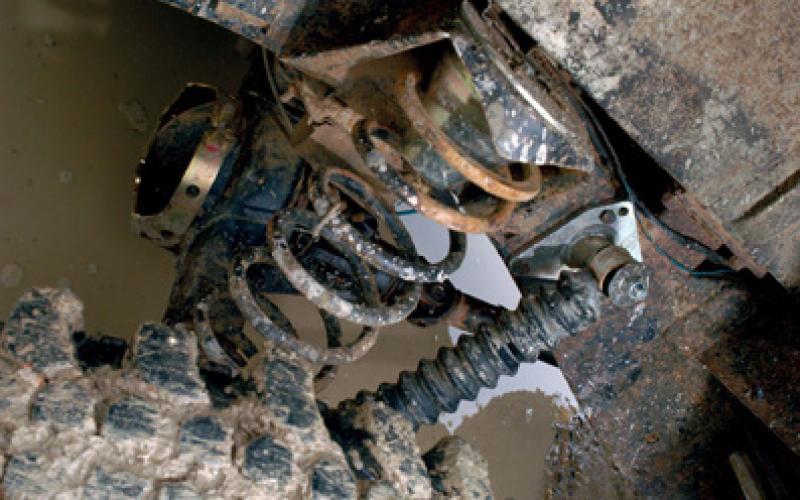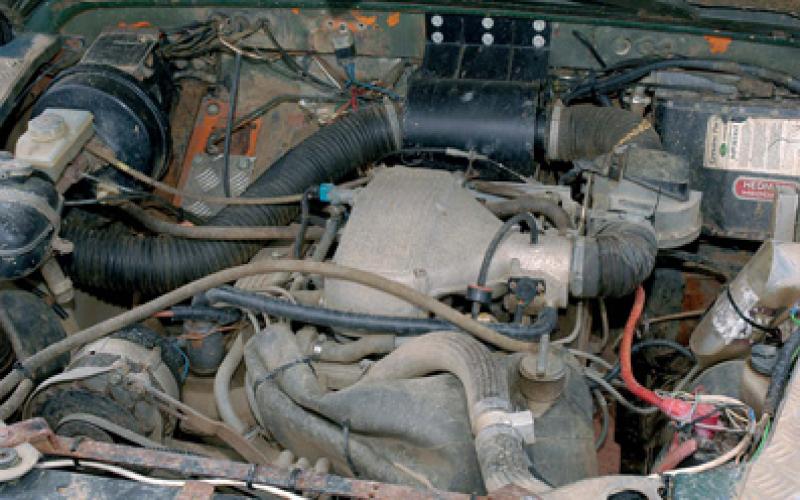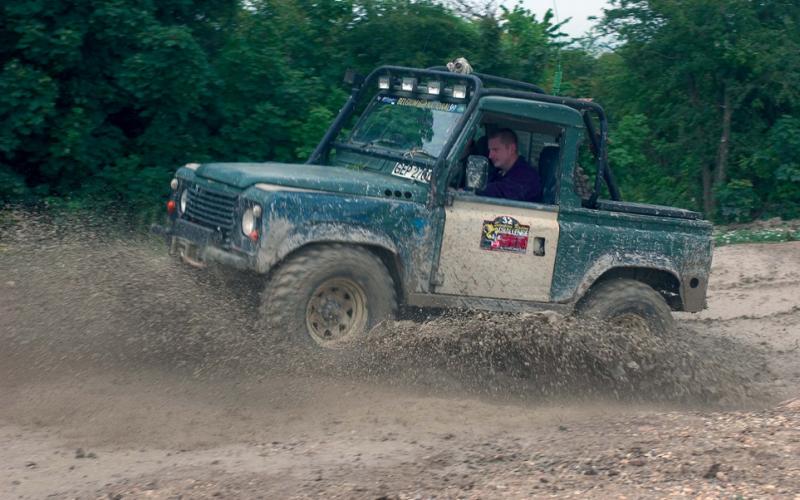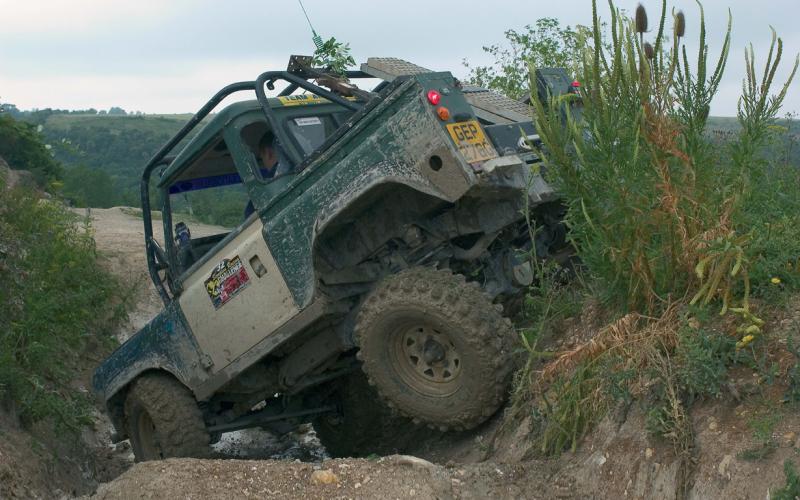 <
>
Adrian Turner's hybrid Land Rover has been built to a budget of £6000 and is currently proving its mettle on the UK challenge scene. If nothing else, that sounds like two very good reasons for a closer look…
We often talk about 'real-world' off-roaders in the pages of this magazine. By this we mean the kind of vehicle that is a realistic proposition for any enthusiast of average financial means and basic mechanical knowledge. Such trucks need to be pretty capable, clearly, but they also need to make sense budget-wise if they are to appeal to the average off-road fanatic.
The trouble is that the two are not always regarded as going hand-in-hand. Common reasoning states that, with a large enough bank balance, it is pretty straightforward to create an awesome mud-bashing machine. This neglects the vital factor of driver ability, of course, but there does seem to be a grain of truth in the claim that money talks when it comes to producing quality off-road trucks.
Here at TOR, however, we think it's perfectly possible to build a well-sorted off-roader on a limited budget. Like any enthusiast, we love to drool over some of the loadsamoney vehicles out there.
But there is just as much pleasure to be had from a well-executed 4x4 that has been built to more modest means, and we are on a permanent hunt to find the best examples.
One such off-roader is Adrian Turner's hybrid Land Rover. He reckons the total build has cost somewhere in the region of £6000, which is not bad when you consider its impressive specification list. Adrian has managed to keep costs down by utilising home-made and second hand components wherever possible. He's pretty handy himself, and has an uncanny knack of sourcing parts at knock-down prices.
This ability extends to the vehicle itself, which Adrian purchased three years ago. 'I first came across the hybrid when it had just been built and it was immaculate,' he reports. 'By the time I got hold of it that had changed somewhat. Bits were taken off and sold separately, and I managed to buy what was left for a very reasonable price.'
This consisted of the body and chassis, a roll cage, Range Rover axles and not a lot else. Purchasing the vehicle presented Adrian with a substantial build project, but it was one he welcomed with customary enthusiasm. He's always wanted to own a hybrid, and this gave him the perfect base from which to develop his own unique truck.
The biggest appeal of a hybrid is that it scores instantly in the individuality stakes. Because the vehicle is quite literally a one-off, you can be certain it will have an identity all of its own. What is more, as Adrian reports, 'It's registered as a Series IIA, so I don't have to pay road tax.'
In terms of specification, the resemblance of this car to a Series Land Rover does not extend much further than its 88-inch wheelbase. Even this is not directly the same, however, because in time-honoured hybrid style it's based not on a modified Series chassis but a shortened Range Rover unit.
Adrian has stuck with the Range Rover axles that were in place when he bought the hybrid and is grateful for the fact that these come with disc brakes as standard. Drum brakes are infamously prone to getting clogged up with dirt and grime, reduces their stopping power and lifespan by a spectacular margin. As such, most off-road enthusiasts favour discs because they are less prone to this problem, but performing a disc brake conversion can be an expensive job.
At the ends of the axles are 35x10.50R16 Simex Extreme Trekkers, which are mounted on steel modular rims that run with their original offset. Despite being power-assisted, this makes steering hard work and Adrian is intending to fit a set of reverse-centred Discovery steel rims which should ease the problem a little. This work will necessitate the installation of extended wheel arches, however, since with the increased offset the tyres will protrude from the existing arches and contravene MOT regulations.
The tyres were a bargain second hand purchase over the internet. Adrian was keen to fit them in order to ensure parity with his competitors on the challenge circuit. 'You can't beat the grip of the Simexes,' he explains. 'Having them fitted means you are competing on something like a level playing field.'
Also helping in this respect are the front and rear ARB differentials. These make a substantial difference to the vehicle's traction, especially in deep mud. In the interests of economy, Adrian originally tried fitting an ARB to the front axle and running with a Detroit locker in the rear. This didn't prove entirely satisfactory for his purposes, however, so he opted to bite the bullet and fit air-lockers all round.
The biggest danger of fitting ARBs to a Land Rover is the extra strain it allows you to put on the halfshafts. Adrian has countered this with Ashcroft hardened shafts on the rear and GKN strengthened components on the front. These are complemented by reinforced CV joints.
Power comes courtesy of a carburetted 3.5-litre V8. This engine came from a Range Rover and Adrian is very pleased with its luxurious low-down torque that makes off-road driving highly enjoyable. The feeling is heightened by the four-speed automatic transmission which replaced the manual gearbox that originally came with the engine. Adrian ran with the manual box for a while but decided to switch to auto when the clutch gave out. He prefers the smoothness of this set-up and thinks it works particularly well with the V8 engine.
In order to compensate for the loss in gearing that occurs as a result of the oversized tyres, the Land Rover is fitted with a reduced ratio (1:4) transfer case. This brings the gearing back to normal and makes for a much better performance both on and off the road.
Not that this particular vehicle is expected to spend a great deal of time on the tarmac, mind. One of the biggest reasons for this is its truly awful fuel consumption, meaning that Adrian couldn't afford to use it as a daily driver even he wanted to. The problem is exacerbated by the tiny fuel tank, which is slated for change in the near future.
A standard Series component, the tank gives a driving range of no more than 80 miles. With this in mind, Adrian prefers to trailer the vehicle to and from the AWDC Scorpion Trophy events in which he is currently competing.
That is no bad thing, of course, as it means he can really afford to go for it during events. 'Lots of drivers have to back off when things get tough,' he remarks, 'but I don't have that worry. Provided I don't completely destroy the vehicle, I can afford to take a few more risks because I'm not depending upon it for transport home.'
A brief inspection of the hybrid's exterior is enough to indicate the extent to which Adrian is willing to play rough. He is not unduly concerned by the car's visual appearance, provided it continues to deliver the goods off-road. His attitude is that if a 4x4 looks too pretty its owner will be scared to use it properly. In short, he thinks his money is better spent on modifications that make a difference to the vehicle's performance rather than enhancing its cosmetics.
An illustration of this comes in the form of a home-made drainpipe snorkel, which was already fitted to the car when Adrian bought it. Most of the other home-made off-road hardware is down to him, though. Pete Sylvester at Sylvester Engineering has helped fabricate various components, and Adrian is really impressed with the quality and accuracy of his work.
Pete was responsible for the custom-built rock sliders, the waffle boards which are mounted in the rear tub and the front winch bumper. This is adorned with a Warn M8000 which is just about to be replaced by an 8274. The latter unit has a faster pulling speed and this can make all the difference between success and failure in the extreme environment of challenge competitions. Once the new front winch is in place – mounted, incidentally, on a new bumper that follows the same design as the existing one but is slightly larger in order to accommodate the 8274's increased proportions – the M8000 will be moved to the rear. At the moment, this runs with a Superwinch X9 but, again for reasons of speed, Adrian has decided to go with Warn products at both ends. Twin Optima batteries (a Red Top and a Yellow Top) provide the winches and other electrics with power. They are charged through a 100-amp Range Rover alternator.
Given his fearless approach to driving, you may expect Adrian to be keen on protecting the Land Rover's underside. As it turns out, however, he has not fitted a great deal in the way of armour other than reinforced steering bars and diff guards that are welded for extra strength.
If there is one feature of this truck that particularly impresses, it is the way that standard Land Rover components have been used wherever possible. Most of the exhaust comes from a Range Rover, with the exception of the rear tailpipe which protrudes through a hole in the cross-member. Even the suspension is all available direct from Land Rover. Heavy-duty Discovery springs are used at the front while heavy-duty Range Rover components take care of things at the back. These are used in conjunction with Pro-Comp ES9000 shock absorbers, which are in turn mounted on lowered shock mounts at the rear in order to improve drop-out. For similar reasons, Adrian has also fitted dislocation cones – bought from Sodbury – at this end of the vehicle and modified the radius arms so they are cranked in a way not dissimilar to the Scorpion Extreme set-up.
In order that it matches the prodigious flex of the rear axle, Adrian is toying with converting the front to a three-link configuration in order to get more articulation. Although this sounds like a major undertaking, he is confident the job should be straightforward enough for him to complete, with the help of some knowledgeable friends, in a few good workshop sessions.
Although the roll cage was fitted to the Land Rover when Adrian took delivery of it, he was quick to modify it to suit his own tastes and requirements. He also replaced the newer-style push-button doors with old-fashioned Series-style alternatives, because he got fed up of bending the handles on trees.
Inside the cabin there is a CB radio and remote winch spool controls that are positioned just a finger-stretch away from the gear lever. The seats are taken from a 90 and fitted with four-point racing harnesses for safety reasons. The tub provides a home for the spare wheel and has been cut out in order to accommodate its 35-inch diameter. Adrian has also bolted a couple of builders' tool boxes into the rear loading area and these provide a home for spares, strops and other important mud-bashing equipment. The boxes were not cheap, but they are tough enough to take a person's weight and capable of carrying a surprisingly large amount of kit.
As Land Rovers go, Adrian's is by no means the prettiest beast in the off-road jungle. Nonetheless, what money he has saved by not worrying too much about cosmetics has been invested in equipment that makes a significant difference to its off-road ability. And given that the truck spends most of its time struggling over severe terrain and hardly any time on the road, this seems a reasonable trade-off. After all, compromise is an important skill to master when you live in the real world.
HYBRID, ARB AIR LOCKERS, SIMEX, GKN, WARN M8000, SUPERWINCH X9, OPTIMA, PRO-COMP, LAND ROVER, ASHCROFT
Share this article