Jack Of All Trades
Originally Published: June 2007
Words: Gemma Askham
Pictures: Steve Taylor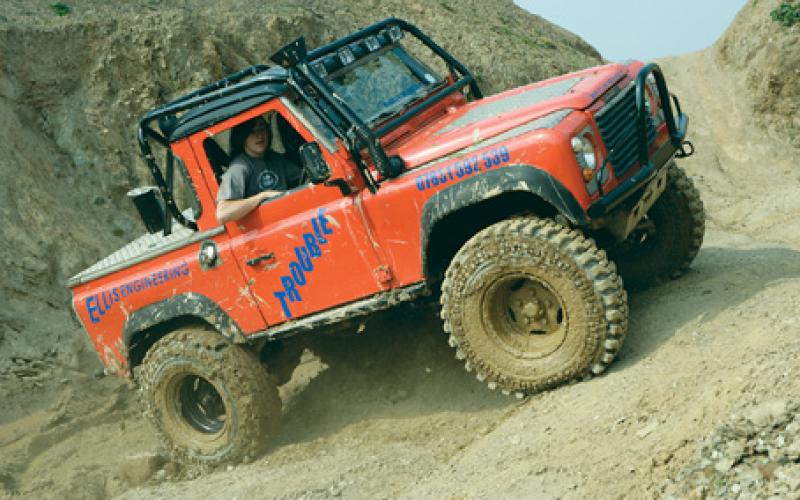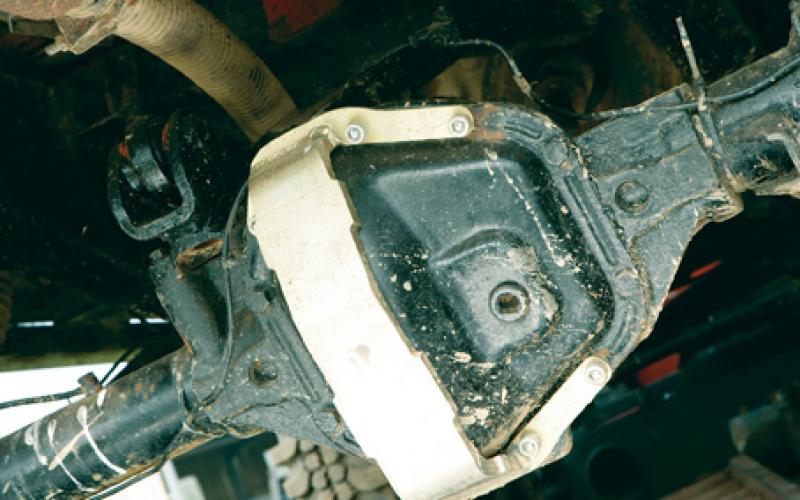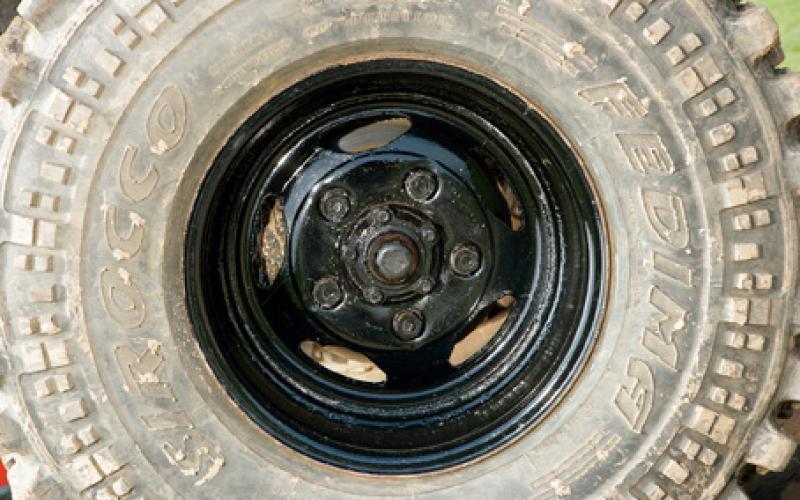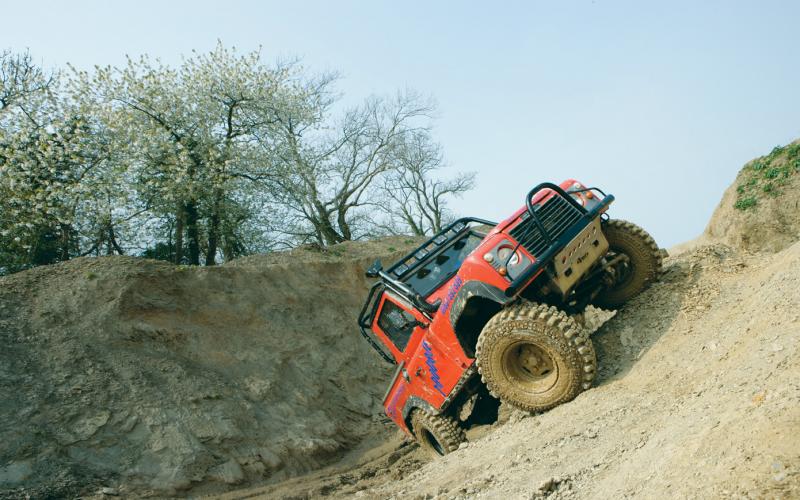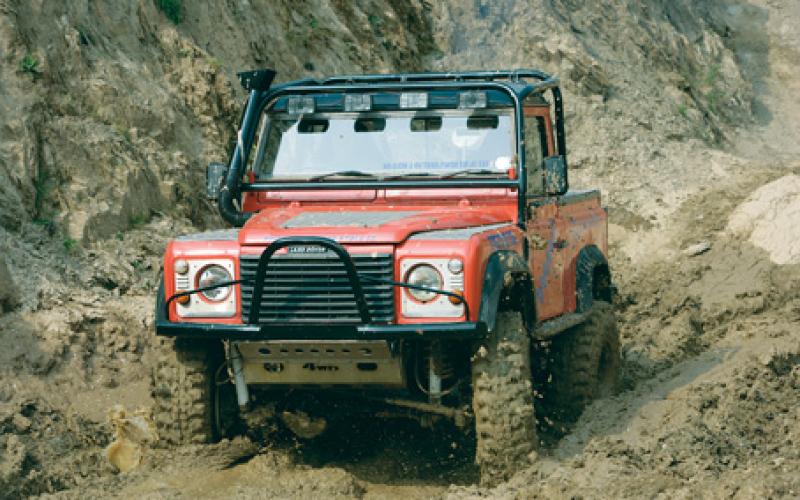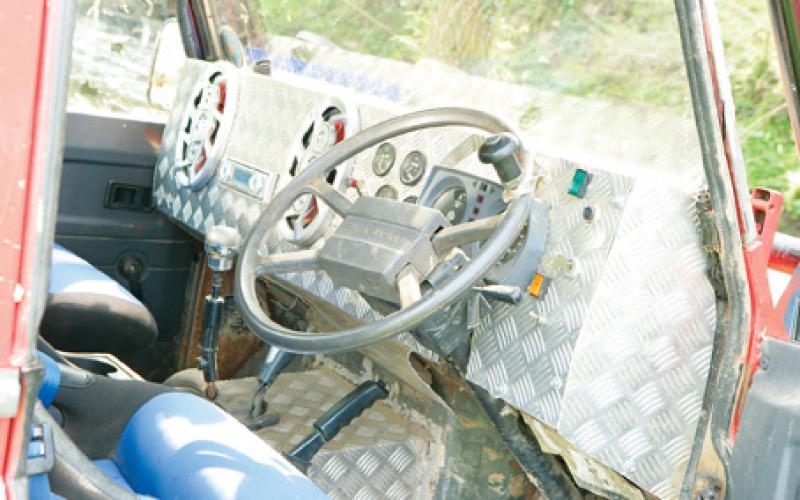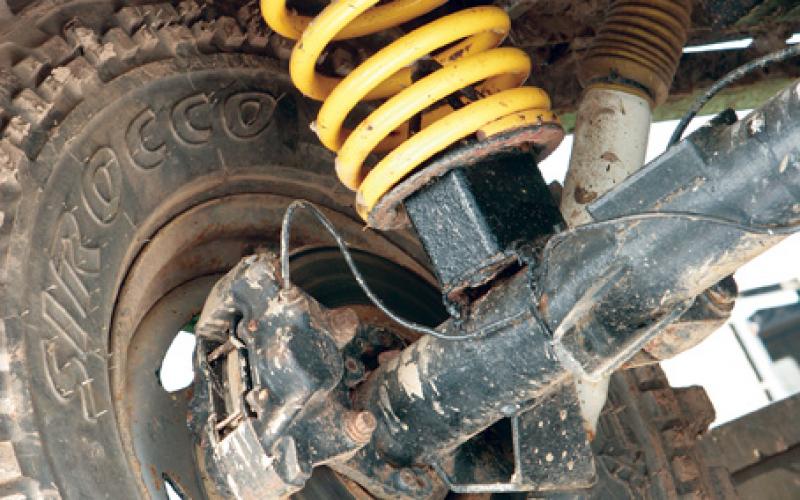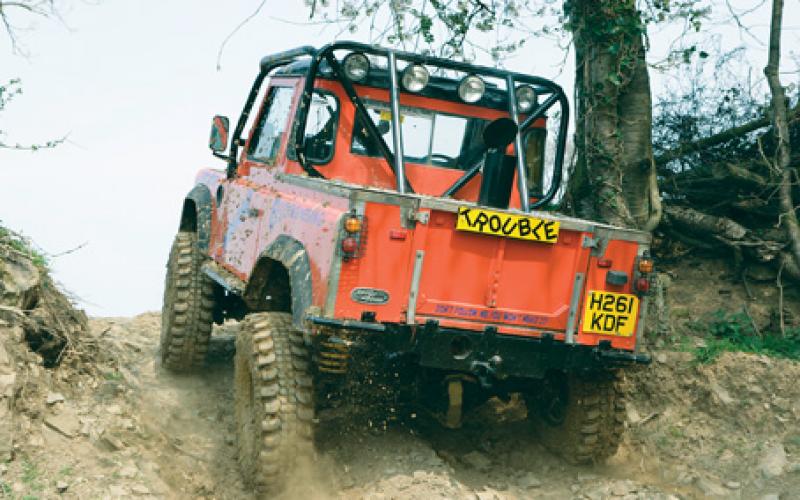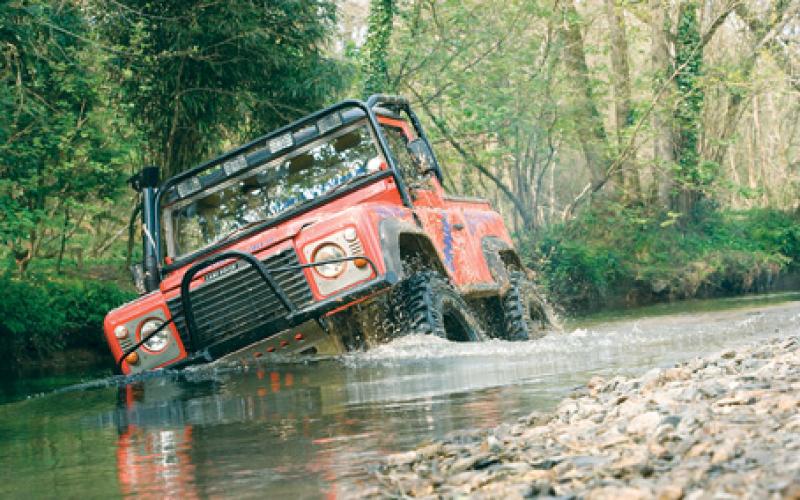 <
>
Jack Ellis began driving at seven, co-built a Range Rover bobtail at twelve and scooped top honours at this year's Donington Show with an expertly crafted 88-inch hybrid. Not bad credentials. Especially for a fourteen-year-old...
Get 'em while they're young. It's the reason why ten-year-olds have inch-thick spectacles and degrees in Quantum Physics; it's why adults crave a McDonalds even though they aren't 'lovin' that grizzly lump of intestine peeking out from the burger; and it must be why countless grown-ups now have obsessive-compulsive disorders about keeping their bedrooms tidy. But unlike these habits forced upon us by overbearing relatives or cunning advertising strategies, 14-year-old Jack Ellis' love of Land Rovers is a natural one. And while his classmates beg their parents to shell out £400 on a Playstation 3, Jack has designed, built and self-funded an ambitious modification project on his 88-inch Defender hybrid. All with just a little help from his dad.
'I've always loved Land Rovers. It might be because we had them as our road cars, but I'd collected all the die-cast models by the time I was eight,' reveals Jack. 'Although getting my first Range Rover is what really kicked it off.'
Coming from an agricultural background, Jack's father, Nick, is experienced in dealing with the mechanics of off-road machines. Picking up on his son's growing interest in Landies, when Jack was twelve Nick bought a Range Rover bobtail which the father and son team could work on together. But don't think for one minute that Jack's role was simply holding the spanner while his dad did the grafting.
'Every modification was Jack's decision. He thought up all the ideas and got stuck in changing diffs and putting on new shocks,' admits Nick. 'But he always wanted a 90, so we advertised the Range Rover and bought a green and white 90 with a hard-top and a V8.' Now pretty much unrecognisable from this description, the 88-inch hybrid you see here is the culmination of the duo's ten-month renovation project. Although Nick is keen to make sure that credit goes where credit's due.
'Jack sketches ideas, makes up new designs or will read an article in a magazine and say "this is what I want",' explains Nick. 'He's always watched me, but I can happily leave him on his own to change a diff, do the half-shafts and the front swivel housings, or replace an axle.' In fact, according to Nick, there were only two things that Jack wasn't directly involved with. 'I did some of the awkward welding and I worked out the complicated bits, like calculating distance and travel. But the rest he would do himself. For his age he's picked everything up really quickly.'
Keen to steer clear of expensive off-the-shelf additions that, in Nick's words, 'anyone can just buy and bolt on', the Ellis' built and designed as much of the vehicle as possible. A pretty mean feat, considering they could only work on the project after Jack finished school and during free weekends.
'We would spend the Saturday and Sunday on it, then Jack would take it out, break it and we'd have to spend another day mending it! He's quite good at shearing propshafts off!' jokes Nick. Due's to the vehicle's striking six-inch lift, getting the propshafts right was one of the main challenges with the build. 'They were definitely the trickiest modification,' admits Jack. 'But I love the fact that it's jacked-up so high. My Range Rover only had a three-inch lift so it didn't really look any different to any others. I wanted to make this one stand out.'
And stand out it does, but possibly the most striking feature about the whole £900 project is that Jack paid for it all by himself. 'Selling my Range Rover gave me a cash boost, but I would do extra jobs like tractor driving to pay for extra bits,' Jack explains, sounding like an experienced financial adviser. His parents may have bought the bucket seats for his birthday last September, but Jack's got an eye for a bargain and would generate funds by selling any unwanted parts, such as the old bumpers and surplus chequer plates, on eBay. And his parents are definitely not complaining. 'It teaches him what money's worth. We are so proud of him and feel over the moon with the project. We go out as a family and it's an interest we can all share,' adds Nick.
Due to his age, Jack's off-road driving is currently limited to playdays, but his dream is to start entering his vehicle into competitive time trials as soon as possible. 'I think the All Wheel Drive Club will let him do a few things,' says Nick. 'But we've been taking him to Crediton in Devon since he was 11 and even then he used to complete all the obstacles. He's never been afraid to tackle steep backs or holes in the ground – he never gets shaky legs.'
So with the target of producing a capable off-road beast that also stands out from the masses, is Jack happy with the finished product?
'I'm really pleased with it. I had a picture in my head of what I wanted and it's turned out to be pretty much identical,' he enthuses. 'I always enjoy working with my dad and I now know I definitely want to be a mechanic or an engineer when I'm older.'
But don't think that his plans for the vehicle affectionately named 'Trouble' stop here: there's always a new jack-plot in sight. 'I'm planning to put in a new 200 Tdi engine over the next month and I'm also trying to find a reasonably-priced Salisbury front axle,' he reveals. 'But whatever happens, I'll always be there, getting plastered in oil and mud and laying under it in a pile of dirt if something breaks.'
Engine
Having 'gone off petrols due to reliability issues,' one of the first modifications Jack and Nick undertook was replacing the hybrid's V8 with a 'nice big diesel' in the form of a 3.8-litre Perkins. However, in the coming weeks their next project is to swap this unit for a recently acquired 200 Tdi. 'I got the engine from one of my dad's friends who had an old Discovery,' reveals Jack. 'He was planning to bobtail it, but lost interest, which was quite lucky for me!'
Suspension
+ 2" springs from Brookwell Supplies
These heavy-duty springs are really designed for the back of a Discovery but they work well at providing the vehicle with a bit more lift. The only problem Jack notices is that they 'still scrunch up a bit when you drive up a ramp.'
Brakes
To cope with extreme articulation levels, extended brake hoses were the only addition to the standard brakes.
Wheels & Tyres
35" Fedima Trekker tyres from King Off Road
2" extra spacers
At £500, one of Jack's most pricey purchases was replacing the hybrid's original 30" mud terrains with a set of 35" Fedima Trekker tyres. The tread pattern is basically a copy of the Simex and Jack's impressed with the grip, although he jokes that they still 'break quite a few things at the moment.' In the future, Jack plans to replace the Fedimas with 40" bogger tyres that will attract more attention at shows. 'At 16" wide, the boggers should look better, grip better and be great for boggier conditions,' he adds. 
Axles
Salisbury rear axle
Diff plates
After having a reoccurring problem blowing diffs on the ordinary axles, Jack added a Salisbury rear axle with diff plates and he hasn't had any trouble since. He's currently searching for a Salisbury front axle to match. 'My friend knew someone who had one, but at £500, it wasn't exactly in my price range.'
Body
Standard bodywork, except hard-top removed
90 doors to replace original Series doors
Roll cage
6" custom body lift
The bodywork is all original from when the Ellis' bought the vehicle, although the hard-top has been replaced with an old top for the back that was given to Jack by one of his dad's friends. The Series doors were replaced by ones from a 90 after Jack became fed-up with the sliding windows and wanted a bit more visibility. In order to make the vehicle stand out from the crowd, articulation was a big consideration, and a 6" body lift completes the look. 'I'm happy with the panels, and the roll cage really finished it off,' says Jack. 'It looks alright now – just how I like it.'
Lighting
Four roll cage-mounted lamps on the front and rear
Interior
Bucket seats
Chequer plating on floor and around gear stick
Custom-made dashboard
CD player
After picking up several sheets of chequer plates at last year's Salisbury Sortout, Jack recreated the design theme shown on the outside by chequer plating both the floor and the area around the gear stick and hand brake. The dashboard design, also sporting a plated finish, was conceived and custom-made entirely by Jack. 'I designed it by myself, doing it as it came to me,' Jack proudly admits. 'I even added extra bits and bobs that I could afford, like a CD player, to make it more homely!'
Drivetrain
5-speed manual transmission
Home-made extreme propshafts
Discovery transfer box
The Disco box was already in the vehicle when Jack bought it, but getting the propshafts right proved a trickier operation. 'We gave him so much travel in the back axle that a normal propshaft would end up bottoming out and breaking the universal joints,' admits Nick. 'So I got some yolks off a farm machine which offer more travel and we made the rest up.'
Protection
Front and rear diff guards
Steering guard
Rock sliders
When Jack made the front bumper, he created a linking plate from the bumper to the steering guard so that everything was connected. The vehicle doesn't have a winch at the moment, but this is definitely an area that Jack is weighing up for the future. 'It's quite an expensive investment – the front axle would then probably need to be higher up to stop everything breaking.'
HYBRID, DIY ROLL CAGE, PERKINS DIESEL ENGINE CONVERSION, FEDIMA TREKKERS, DIY BODY LIFT
Share this article