Ford Ranger ♦ Vehicle Test ♦
Originally Published: January 2013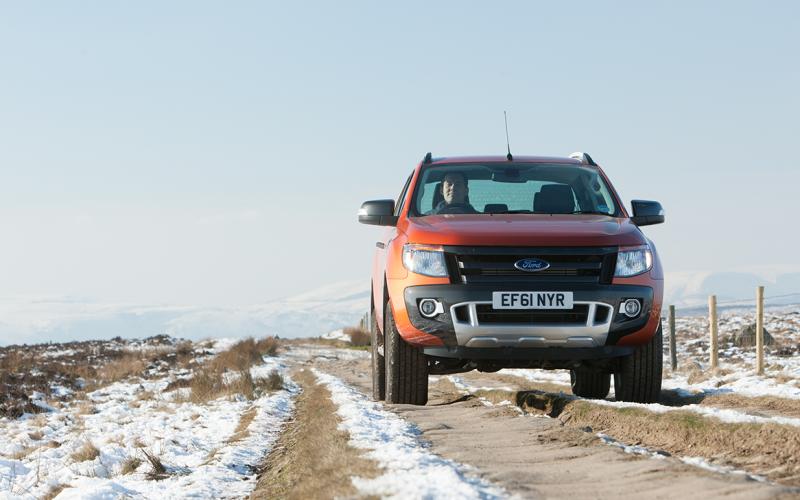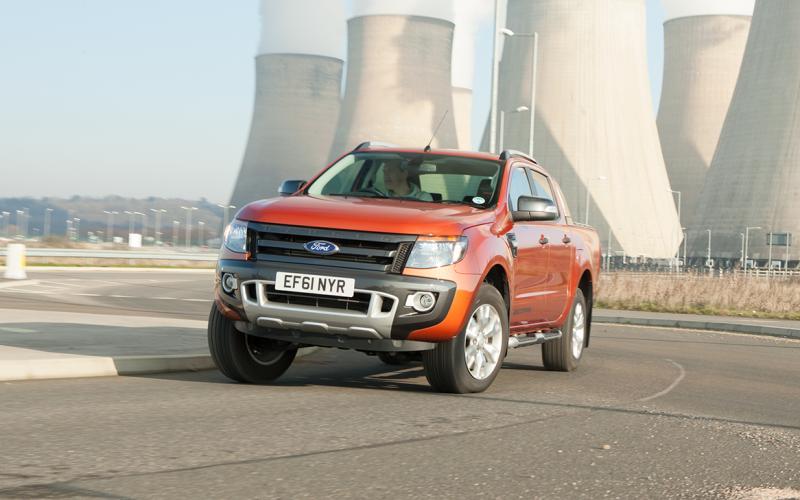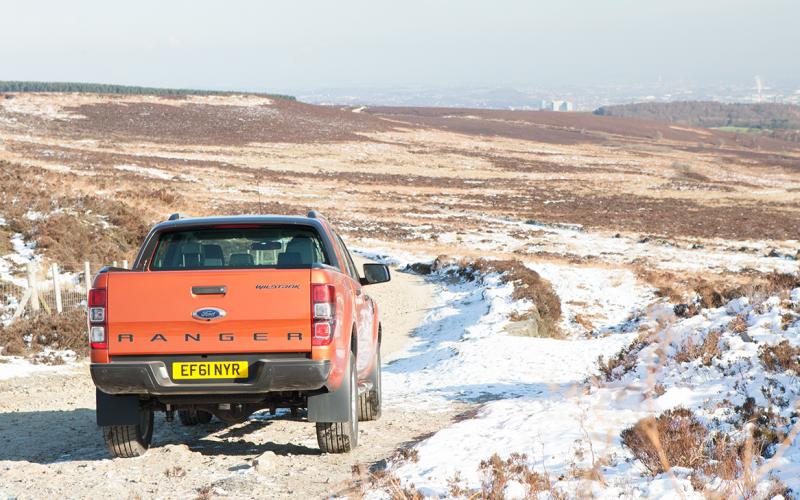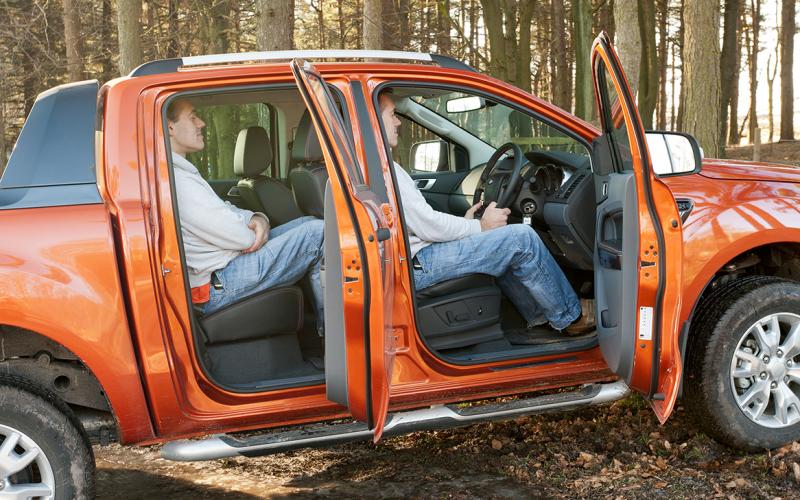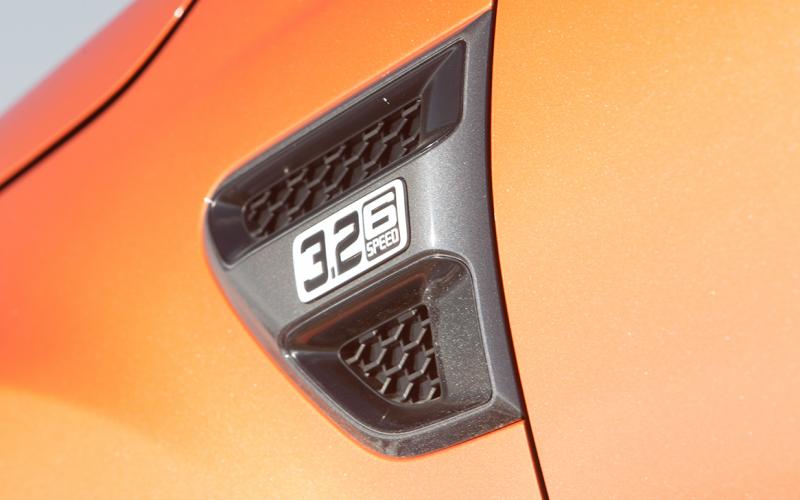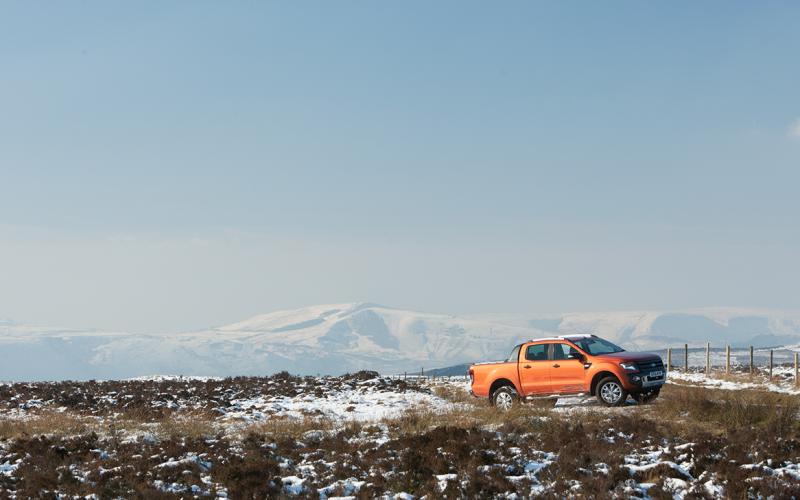 <
>
Ford has had enough of being an also-ran in the pick-up market. The new Ranger makes it abundantly clear: the blue oval means business.
The pick-up market has a habit of moving in fits and starts. Nothing happens for years, then suddenly it all kicks off at once.
When it does, we usually get at least one truck out of it that moves the game forward significantly. Last time, however, we got three, with the current Nissan Navara, Mitsubishi L200 and Toyota Hi-Lux all arriving within a few months of each other and collectively lifting the market to new heights.
That was more than half a decade ago, so we're well overdue another seismic upheaval. The Volkswagen Amarok had a very good single-handed bash at it last year, but 2012 promises to be very big in the double-cab market.
As well as the Amarok, we've just had a facelifted Hi-Lux. The Great Wall Steed promises to offer something totally new for ten grand less than everyone else. And then there's the Ford Ranger.
This is an immensely significant new vehicle. The old Ranger was good, without ever being able to mark out any clear ways in which it was better than the opposition. This new one was designed from scratch to set that straight.
For starters, whereas the old Ranger was a bit meek in its styling, this time it simply looks like a winner. That was a key part of what made the Nissan Navara such a runaway success from the moment it arrived in 2005; the Ranger is even more striking to look at, with a bold face and an interior that takes your breath away. It's laden with equipment, and claims to have more cabin space than anything else on the market. It breaks the mould in terms of engines, and it's the first vehicle in its class to score a full five stars in the EuroNCAP crash test. It boasts bigger payloads and towing capacities than anything comparable, its off-road figures say it should be a winner in the mud and its pricing avoids elevating it above the rest of the market.
Promising, then. At first glance, it comes on a lot like an American pick-up in Britain. And given Ford's enormous experience at building those (the F150 was the world's highest-selling vehicle of any kind for several years), you've got every right to expect great things from it.
Climbing into the cabin, it's hard not to make comparisons with the Navara. That vehicle broke the mould with its interior, and the Ranger makes a similar quantum leap forward. The use of materials on its dash and around the cabin in general is excellent – rarely has such a large amount of plastic seemed so inoffensive. Its design is easy on the eye and its textures are pleasing to the touch, and though there are a lot of controls to pack in, particularly on higher-spec models like the 3.2 TDCi Wildtrak tested here, they're laid out with an elegance and logic that lets you find your way around them from the word go.
A word on those features. The Wildtrak is the top-spec model, and once the VAT man's had his pound of flesh you'll not get much change out of thirty grand. But the kit list includes leather, 18" alloys, dual-zone climate, cruise, reversing camera, high-spec ICE, Bluetooth, sat-nav and all the airbags, as well as a latest-generation ESP system.
Sometimes, throwing lots of kit at what's basically a utility vehicle can result in a final package that feels like a bit of a tart's handbag, but not here. It all feels appropriate to the vehicle, the leather has a good, supple quality to it and the alloys don't look out of place. Our only issue would be with the sat-nav, which is a study in awkwardness to use and presents itself to you on a tiny little screen hidden away within a deep shroud. It's not a touch-screen unit; if it was, they could have done away with some of the buttons clustered around it and then the screen itself could have been a proper size. At least it's not expensive, at £900 where listed as an option, and you get the reversing camera included in that, but most manufacturers give you something a lot better for only a little more money.
There's a lot more than mere toys to the Ranger's interior, though. Such as space, and lots of it. In double-cab form, it's the first vehicle of its kind in which one six-footer can sit behind another in genuine comfort. Four adults could ride in it all day long, and a fifth could join them on shorter journeys, without anyone feeling cramped. The range of adjustability in the front seats is excellent, as is the headroom on offer in all, and there's a true high-command view of the world outside.
That right there is the best safety feature any car can offer, and the Ranger has a lot more besides to give it its five-star EuroNCAP rating. It doesn't have the option of full-time four-wheel drive, though, which is a disappointment on an all-new model with the sort of power the 3.2 TDCi offers. There's no indication of it being prone to oversteer, even with the ESP switched off, so it can be taken as an example of the way pick-ups have evolved since the old days of lairy tail-happiness, but unless you're on a low-traction surface and therefore able to engage four-wheel drive, all the front wheels are doing is steering.
They do this with a decent level of alacrity, though, responding tidily to your inputs and giving you enough feedback about where the truck's going, even with the suspension working hard the way it must when the road quality deteriorates. You don't get an 1127kg payload without there being a hefty pair of springs under your tail end, and the Ranger's ride inevitably gets bouncy when the bumps and pot holes get worse (and this is Britain, so they do), but it stops short of being harsh and the impacts you feel through the front are distant enough not to disturb the vehicle's handling.
Whether it's as good as the established leaders in terms of dynamics is something we'll reserve judgement upon until we've driven them back to back. Our initial instincts, though, are that it'll be hard to get anything between it and the Mitsubishi L200, VW Amarok and Toyota Hi-Lux.
In terms of performance, the 3.2 TDCi unit thumps out 197bhp and 347lbf.ft, and even in such a heavy vehicle it still feels very brisk. We've not yet tried the 2.2 TDCi, but with 148bhp and 277lbf.ft of its own, the latter from an impressively deep 1500rpm, you needn't fear it being anything of a slouch either. Both come with the same six-speed manual box, which on the launch vehicle we drove felt tight but wasn't yet sufficiently run-in for us to rely on that for judgement; there's a six-speed auto version, too, with a manual over-ride function to prevent it from soaking the fun away.
There'll be a de-tuned version of the 2.2 TDCi along soon, which will be available in entry-level versions of the single-cab and super-cab models. We don't see it being the one to go for, though, simply because it'll only tow 2500kg, whereas the more powerful engines are rated to 3350kg.
That puts them straight to the top of the class (but for the Land Rover 110, which is a fundamentally different kind of machine); add in payloads extending beyond 1300kg in single-cab form, and it's clear that while the Ranger's equipment and styling hollers 'lifestyle' at the top of its voice, this is a truck that can absolutely walk the walk. Its loadspace length in double-cab form is bigger than that of the Navara, Hi-Lux or L200, so as well as using its space to good effect in the cabin, it's doing it in the cargo bay, too.
It does all translate into a vehicle that's yet bigger than the double-cabs that have gone before. We didn't find the Ranger a handful at all, though, whether around town, on the open road or during tight manoeuvres in awkward off-piste conditions. It's very sure-footed off-road, tackling some seriously uneven and rocky terrain with an impressive level of accomplishment. Mud is rarely more than a test of tyres, and with those on the Wildtrak model being 265/60R18 in size you might not have the widest choice of aggressive patterns should you want one for regular go-anywhere work, but its drivetrain's tractability brooks no argument.
Overall, the Ranger is clearly a very competent machine with a breadth of talents that run as wide as they do deep. It's very well equipped, the price is right and it looks a million dollars both inside and out. The closest thing yet to an American pick-up in Britain? Hard not to conclude that, yes.
As we always say, any all-new vehicle should go straight to the top of its class when it arrives on the market. With the L200, Amarok, Hi-Lux and Navara around, that's a very tough ask indeed, but our initial view of the Ranger is that it's got the measure of them all.
We'll see what happens when we gather them together for a group test, and what an epic battle that promises to be. For now, though, it's very clear that the double-cab market is taking one of those great leaps forward. And this one is looking like the biggest yet.
---
Verdict
5/5 
+ Kit, style, quality, space, dynamics
- Crummy sat-nav and little else
Share this article