Powerbrake Comes to UK
Originally Published: April 2015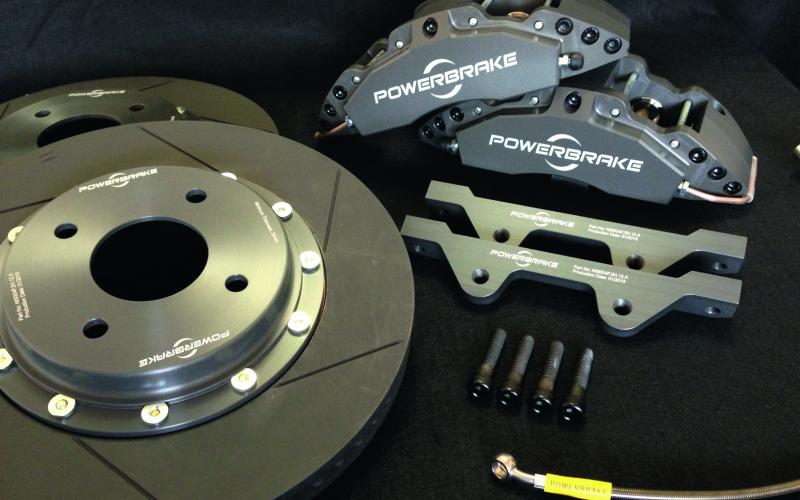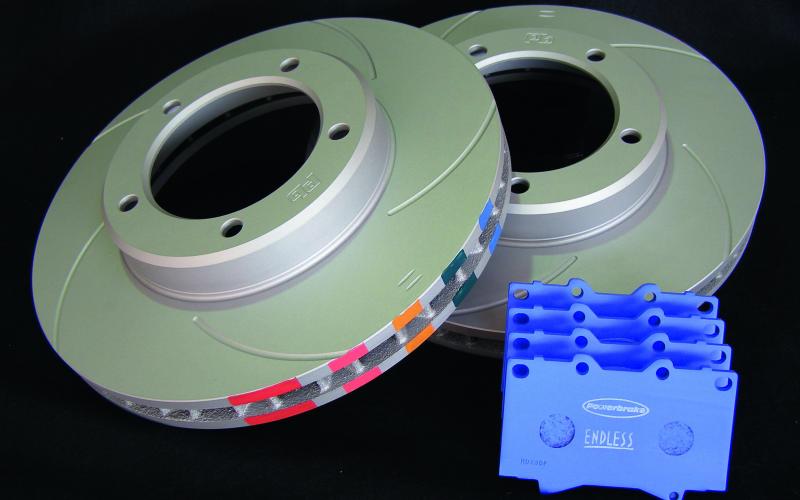 <
>
Last month, we told you the story of Benediktas Vanagas, the Dakar driver who completed the rally despite wiping out the front of his Hi-Lux three times and having to do the second half of the event with a broken wrist. Well, among the top-quality kit on his vehicle was a Bik Brake Kit from Powerbrake, the South African manufacturer whose products have just become available in the UK.
This is serious kit for serious motors. Powerbrake is used to providing the stopping power for proto-class race trucks – the company does also make systems for production vehicles, though by the time you've decided you need this level of braking ability it's unlikely your 4x4 will look much like it did when it left the factory.
At the top of the range, Powerbrake offers its Big Brake Kits (BBKs). These are custom-designed for hardcore motorsport – though the company admits that people like them for their jaw-dropping looks, too.
'If you want to opt for the most robust of the BBKs for off-road use, then the 330 x 32mm kit, which uses our 6-piston Dakar caliper, is the way to go,' says Powerbrake. 'This kit does not have the largest diameter disc – we do a 350 x 34mm kit for people who want the largest possible disc
from an aesthetic viewpoint.
But in Powerbrake's opinion, the 350 x 34mm disc is overkill in terms of thermal capacity and unsprung weight.'
Honesty? We like that. 'The 6-piston Dakar caliper is practically indestructible, with internal fluid crossovers. Rocks cannot damage these crossovers in heavy off-road conditions, as may the case with our road and race BBKs. We have sold almost 400 of these calipers to off-road race teams around the world with excellent results.
If you're doing your sums and shaking your head, fear not. Powerbrake also makes a 320 x 32mm version of the same disc – that's 10mm smaller in diameter, allowing it to fit within a 16" wheel rim. It's still a hardcore piece of kit, though – the company has supplied it to a number of Dakar teams running 16" rims.
'In a nutshell,' concludes Powerbrake, 'by opting for the PB62I 6-piston / 330 x 32mm BBK, you will be getting the closest thing that you can buy to a Dakar brake setup. Obviously, the Dakar cars have similar systems on the rear, which is not necessary on a street / off-road leisure vehicle at all.
'They also run extremely high-friction, high-temp Endless pads. Your kit would be supplied with Endless MX72 compound pads which are one of the best street and off-road pads on the world market. They will last an extremely long time, as they have at least twice the pad volume of your OEM pads and are manufactured from a compound that lasts very well.'
Something else you get by ordering this kit is a three-week wait. It's not held in stock, being so specialised, so yours would be manufactured to order. Reassuringly high quality, you might say.
Powerbrake is new to the UK, and is being brought here by XS 4x4. To find out more, check them out at xs4x4.parts.
If top-end competition isn't your thing, Powerbrake also has a range of high-performance standard-size brake kits for everyday off-road vehicles. These offer a 15-25% increase in brake torque, meaning better stopping distances in wet and dry conditions alike and much-reduced brake fade when things get hairy. Powerbrake says you'll get improved disc and pad life, too, as well as better consistency under frequent operations (for example on the way down a mountain pass) and excellent modulation in grotty off-road conditions – particularly at very slow speeds.
Powerbrake says this range was developed in response to requests from customers who were suffering from brake fade and judder, poor performance and short pad and disc life on modified 4x4s. Add weight and sling on a bigger tyre size, after all, and you're asking much more of your truck's standard brakes – the company says it has recorded temperatures of up to 600°C.
Based on its competition brakes, Powerbrake's All Terrain systems feature curved slots designed to eject off-road muck – yes, self-cleaning brake discs. These slots also form a pathway for friction gases that build up under very heavy and prolonged braking – these are the cause of brake fade, so dispelling them this way should make your vehicle much safer on the way down long hills.
These systems are available for a wide variety of vehicles, and if you're adding a lot of extra metal and/or bigger tyres which take that much more stopping, they're definitely worth considering. Whether or not you think serious brakes look seriously good, you'll be glad you invested in them when they save you and your prized 4x4 from having an experience which is, simply, serious. Once again, xs4x4.parts is the place to go to find out more.
BRAKING, POWERBRAKE, COMPETITION, EVERYDAY
Share this article