Cross-beam adaptor for 4x4s with offset diffs
Originally Published: November 2015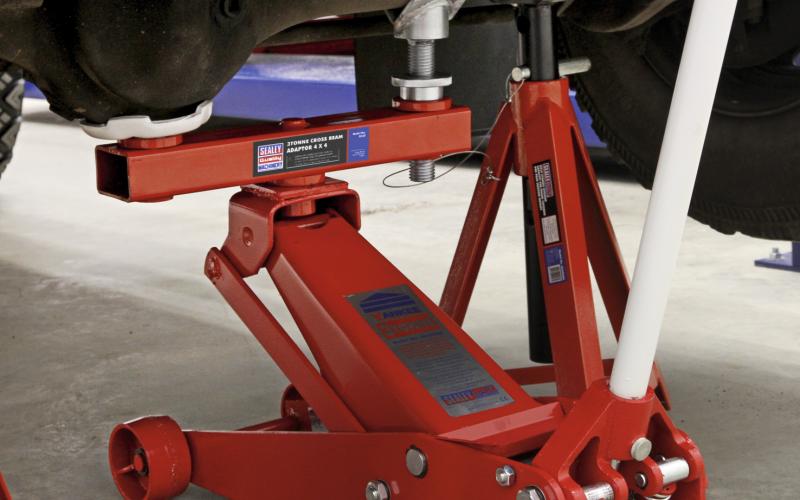 <
>
NEW FROM SEALEY is the X137 – Cross Beam Adaptor; Quickly and safely overcomes the awkward job of lifting 4x4 vehicles with offset differentials. Simply remove the existing trolley jack saddle*, replace with cross beam adaptor, fit the jack saddle into the hole in the adaptor and you are ready to lift. Suitable for jacks with a 31-33mm saddle spigot pin.
The X137 – Cross Beam Adaptor has been highly received and is currently featured in Sealey Agricultural Promotion, valid until 29 Feb 2016, priced at £59.94 including VAT.
Take a look at a demonstration video on our website www.sealey.co.uk. Simply search for X137 and select the video tab.
Note: Remove any rubber jack pad from the saddle before using to improve safety.
Share this article