Overlanding Barbie Saves More Than Just Your Bacon
Originally Published: June 2014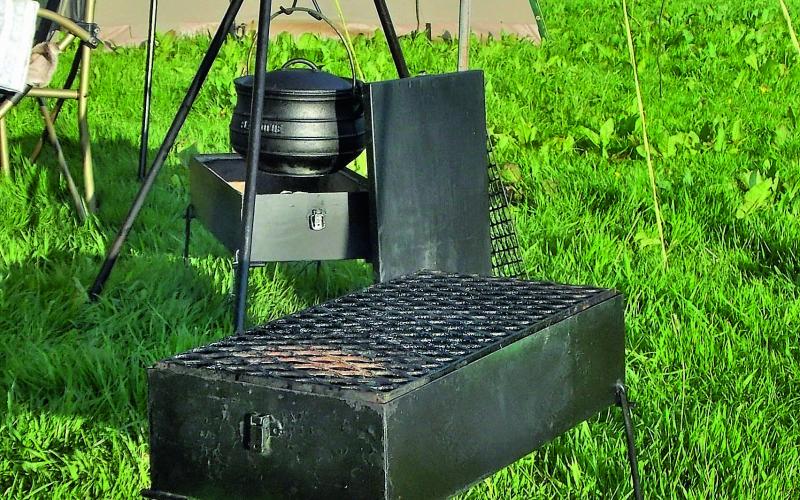 <
>
Off-roading and barbecues go together like… well, barbecues and fatty meats, really. Which is good, because if there's one thing we know about off-roaders it's that they're big, big fans of fatty meats.
In South Africa, they're so heavily into their off-road travel that they even have a word of their own for the folding barbecues they take with them. 'Braai' is one of those wonderfully evocative Boer words, and the smells that issue from them are pretty evocative too.
This new braai has been brought to the UK by Bushpig, which is a very appropriate name when you think about it as they're designed a) to be taken into the bush, and b) to turn a pig into your dinner.
The braai weighs in at a compact 7.0 kilograms, making it a relatively lightweight and easily portable cooker designed with practicality in mind. As opposed to some of the baking-tray-turned-fake-BBQ items you can get, it's of folded and welded steel construction.
Suitable for overlanding adventures or just a local camping trip, we can see this becoming a popular addition to many a green laner's on-board inventory. It should double up as a BBQ for your back garden, too.
The braai comes complete with legs, lid and grill, with the latter item being removable when you're cooking with a potjie (that's a round-bottomed South African stew pot, so unlikely in our world of charred burgers) or left on if you're using a flat-bottomed pan (very nearly as unlikely; blackened burgers, remember?) The available cooking area is 50cm x 25cm, or 20" x 10", so you can use it for cremating several sausages at once.
After you've taken off your apron, you can also use the cooking unit as a fire box to provide warmth. Optional extras include a selection of interchangeable grills, a hot plate and a carry bag, which come over and above a very decent basic price of £73.65.
Tasty. Find out more at www.bush-pig.co.uk.
TOURING EQUIPMENT, BARBECUES, COOKING EQUIPMENT, BUSHPIG
Share this article