Front Runner Sprints Into UK Market
Originally Published: August 2014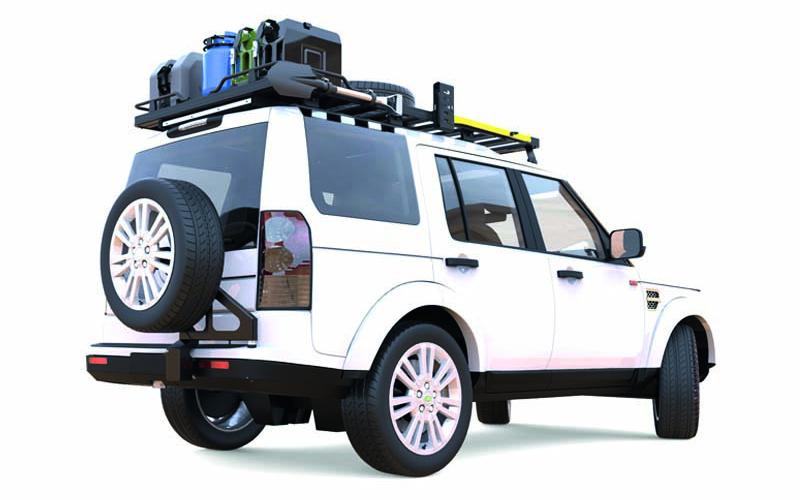 <
>
South African company Front Runner is currently making major inroads into the UK market, having established a network of dealers and approved fitting centres for its high-end 4x4 accessory range.
The company promises to lead the way on Discovery 3 and 4 accessories, including roof rack systems through to storage, load carrying, camping and cooking equipment. It also offers a spare wheel carrier, to get the vehicle's spare away from its original location and up out of harm's way behind the back door.
The carrier fits directly on to the vehicle's chassis through the rear bumper on the driver's side, and swings away for easy access when the in-built locking mechanism is unlatched. It's made of mild steel and is black powder-coated to protect it against the elements – simple and effective, like all the best ideas. To find out more, head to www.frontrunneroutfitters.eu.
Further Front Runner news is that one of its dealers, LandieBox, is offering a special combination launch deal on its tents and Front Runner's roof racks.
LandieBox, which designs and manufactures specialist overland accessories, recently became a distributor for Front Runner products. 'I wanted to set up a relationship with Front Runner because their products are high-end and fit so well with our bespoke LandieBox outdoor and camping products,' explains managing director and product designer Steve Guy. 'Front Runner product engineers have practical, hands-on experience and having used some of their extensive range myself, I know that they use quality materials, which are ideal for even the most extreme conditions.'
The LandieTent is very quick to erect, with no poles to potentially break when miles from anywhere.
It's a good value option, too, compared to some of the other tents on the market, and its double-skinned design with a mesh inner means you should be able to sleep safe and sound whatever critters might like to come in and join you.
Front Runner has an entire range of products available in the UK, to suit a wide variety of vehicles. And remember, if you want a rack to go with your LandieTent you'll get the two at a keen price by talking to Steve. Do so by visiting www.landiebox.co.uk.
TOURING EQUIPMENT, FRONT RUNNER, TENTS, ROOF RACKS, LAND ROVER DISCOVERY
Share this article