Terrain Tamer Announces UK Distributer
Originally Published: August 2013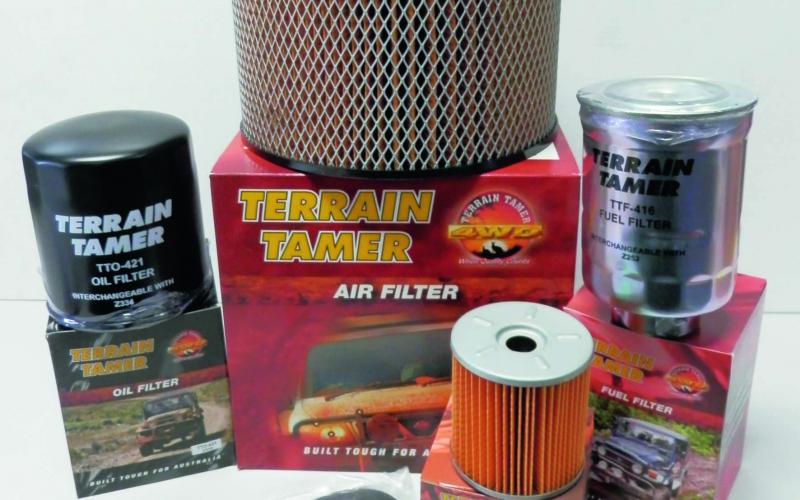 <
>
It's not every day that a whole new off brand of off-road equipment arrives in the UK, least of all one with half a century's heritage. But that's what's happening at Footloose4x4 right now, as the Peterborough company has become the UK distributor for Terrain Tamer's extensive range of Australian-made kit for off-road vehicles.
This includes suspension, filters and clutches, among other things, and as well as stuff to bolt to your truck the company also does its own recovery kit. Unlike some aftermarket companies which only specialise in the sexy stuff, however, Terrain Tamer has a catalogue of more than 40,000 replacement parts – the aim being to offer products which are stronger than the OEM fit they replace, making them more suitable on vehicles which see heavy use.
It's bound to be the suspension products that most people look at first, though, so let's do just that ourselves. Springs are made in-house by heating high-stress bar-peeled steel at 1000 degrees then forming it on computer machines and quenching it in oil to achieve 63 HRC hardness. They're then tempered to 52 HRC by further heating, before being shot peened and scragged then finally going off for powder coating.
A number of the fitments in the spring catalogue are for vehicles we never got in the UK, but there's still plenty that you'll recognise: the Defender, L200, Shogun, Patrol, Navara (D22 and D40), Pathfinder, Terrano, Grand Vitara, Hi-Lux, 4-Runner and every Land Cruiser you can think of.
A lot of Japanese names there, obviously, which says a lot about where Terrain Tamer is coming from and where it's going to. The company is currently in the midst of a global expansion programme which has seen it establish twelve warehouses around the world, and with Britain its next target the company is readying itself to make a big push here. So the guys at Footloose4x4 are waiting to hear from you at www.footloose4x4.com – and if you run a Jap motor, we think they probably soon will.
LAND ROVER DEFENDER, FOOTLOOSE 4X4, TERRAIN TAMER, PARTS AND ACCESSORIES, MITSUBISHI L200, MITSUBISHI SHOGUN, NISSAN PATROL, NISSAN NAVARA, NISSAN PATHFINDER, NISSAN TERRANO, SUZUKI GRAND VITARA, TOYOTA HI-LUX, TOYOTA LAND CRUISER, TOYOTA 4-RUNNER
Share this article