Lights, Camera, Action with Ram Mount
Originally Published: June 2015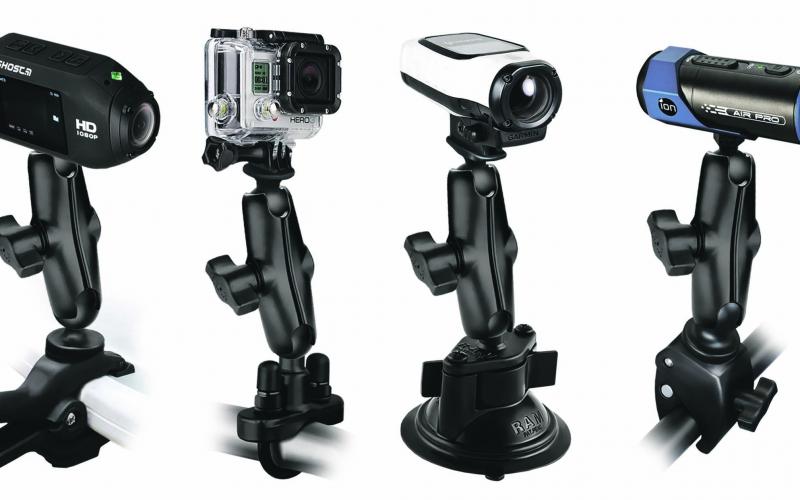 <
>
Action cameras have become an essential accessory these days, whether you want to capture the best of your off-road action, collect evidence against every other road user or become an internet sensation when someone broadsides an avgas tanker right in front of you. But spending the rest of your life driving one-handed might get a bit tiresome after a while, so instead you need somewhere to mount them.
Enter stage left Ram Mount, whose range of industrial-strength mounting solutions has made it a market leader in supplying a wide variety of industries.
Ram Mount's new action cam holders feature the company's patented Tough-Claw, Tough-Clamp and U-Bolt and Twist-Lock suction bases. Which, in words we can all understand, means you can be pretty sure you'll be able to use them on more or less anything – grab-rails, roll cages, windscreens, flat edges, this thing will fit them all.
The point of course is not just to find somewhere, anywhere for your camera - it's to be able to locate it in the best possible position. The more adaptable your mounting kit, the better the chance you've got of being able to do that.
Made in the USA from marine-grade aluminium and durable composite plastics, the mounts feature patented shock-absorbing rubber coated balls and have fully adjustable double-socket arms. The range includes custom adapters for GoPro, Garmin and any other quarter-inch thread compatible camera, and whatever combo you plump for it'll come with a lifetime warranty. Check it out at www.ram-mount.co.uk.
RAM MOUNT, MOUNTS, IN-CAB EQUIPMENT
Share this article