Bespoke Thermal Underwear For Your Truck
Originally Published: February 2013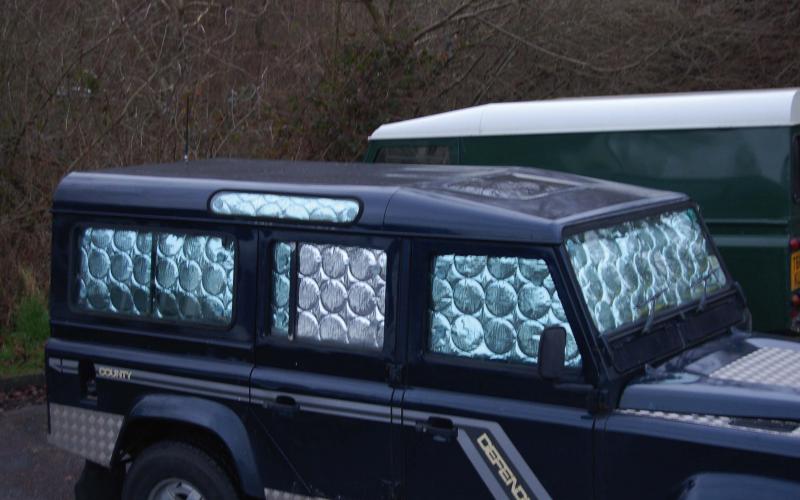 <
>
You probably haven't heard of Auto Marine Improvement, but there's a very good reason for that. This is that the company has only just started up, but the guy behind it is Gordon Kidson-Petlem, a long time club man who knows his vehicles and has a refreshing approach to business.
If you're not a fan of corporate rubbish and don't like paying over the odds because the company you're dealing with has a foyer full of plants and expensive coffee machines, you're going to like what we spotted on Gordon's website: 'Please note that we do spend a lot of time up to our armpits in paint, grease, welding etc, so it may be necessary to get back to you if we can't put whatever it is down at the point you phone.' Our kinda people, right?
AMI, as we'll call the company, specialises in vehicle interiors. It's an agent for Exmoor Trim, Mud Stuff and Wright Off-Road, and is constantly developing its own range of accessories too.
These tend to be the sort of thing that makes your 4x4 more useful to live with day to day, rather than turning it into a champion off-road warrior. You'd trust them to rig you up with a sound electrical system, mind, however many winches you felt your truck could benefit from.
They do a lot of camper-style stuff, and can slip a nifty gas bottle storage locker in the back of your 110 should that be what your heart desires. For a lot of us, however, perhaps the most useful bit of kit they make are the thermal screens seen in the pictures here.
These are made from a 9-ply material originally developed for motorhomes, which does a very effective job of keeping warmth in during the winter and stopping the sun from turning your truck into a greenhouse come summer. Successive layers of aluminised film and expanded polyethylene foam back on to a polyester pad and anti-condensation PVC/nylon fabric skin, so even if you're sleeping in a vehicle that wasn't really made for it you should stay snug and dry. It sure beats successive layers of newspaper, newspaper and, er, newspaper, at any rate.
AMI is constantly building up a list of templated fitments, but they can do a bespoke set for any vehicle. The material's even been used on helicopters, so however rare your 4x4 is you're not going to stump them. They don't even need to see it – they'll give you instructions on how to measure it up for them.
Good gear, and good to see a British 4x4 man getting out there and setting up to supply the sort of products that can make an everyday difference. AMI is at www.automarineimprovement.co.uk, or dial 02380 970772 and see if they're elbow-deep in grease when you call.
AUTO MARINE IMPROVEMENT, GAS BOTTLE LOCKER, EXMOOR TRIM, MUD STUFF, WRIGHT OFF-ROAD, INTERIORS
Share this article