Welcome to the Dark
Originally Published: January 2007
Words: Alan Kidd
Pictures: Steve Taylor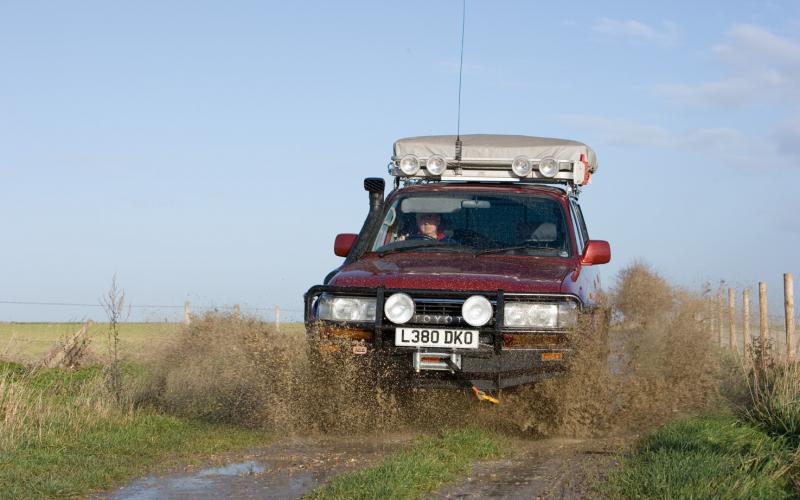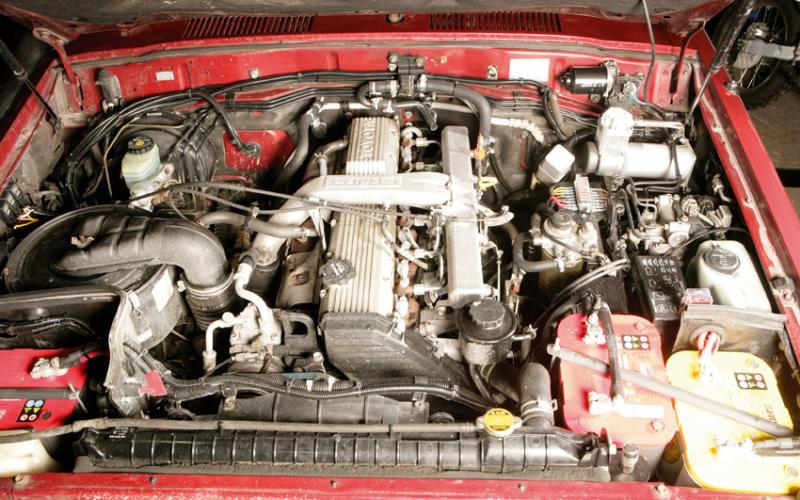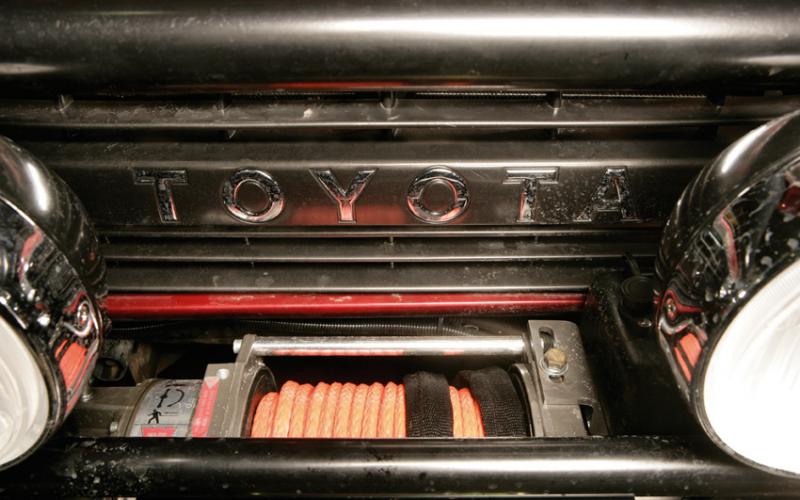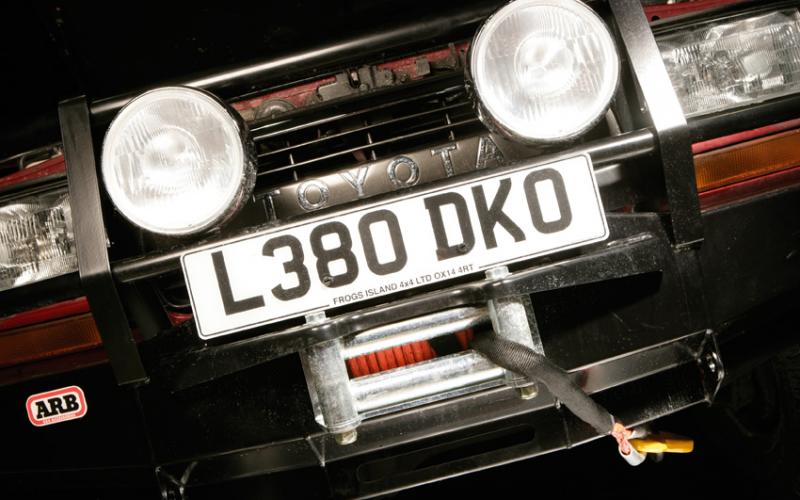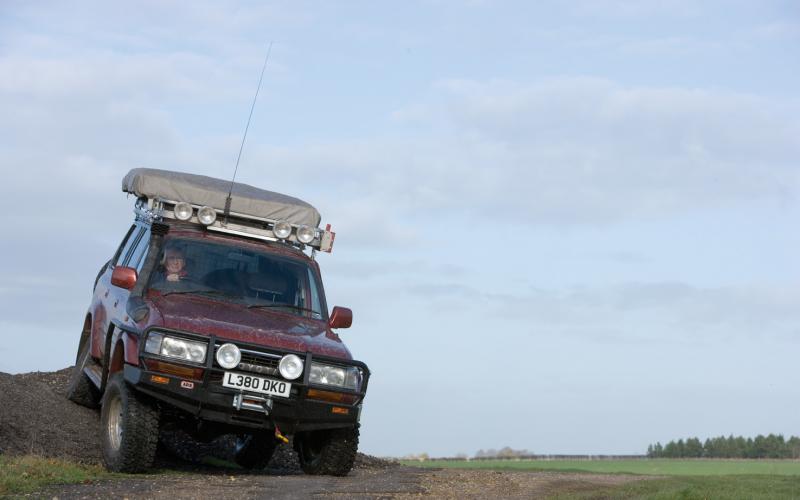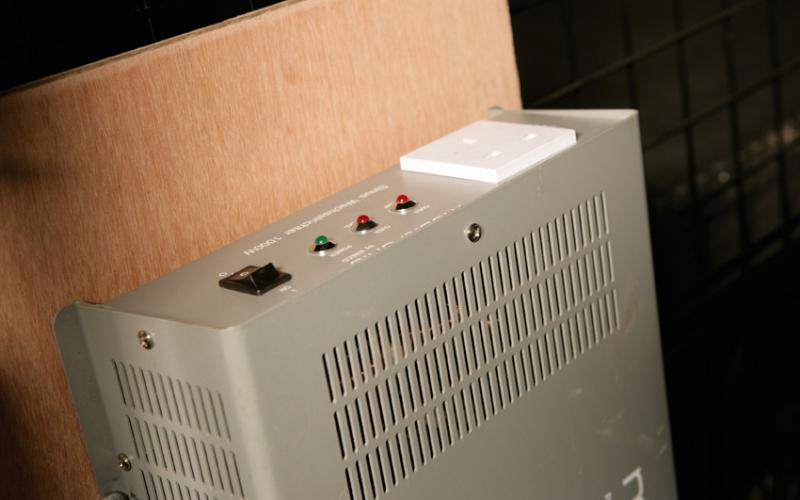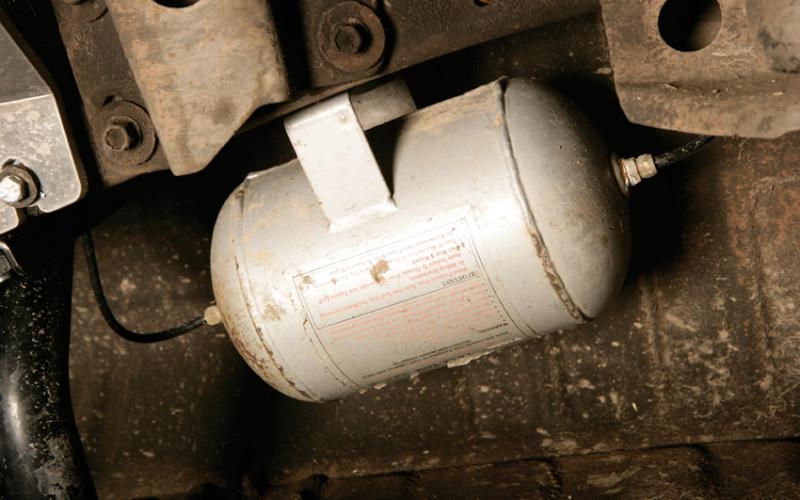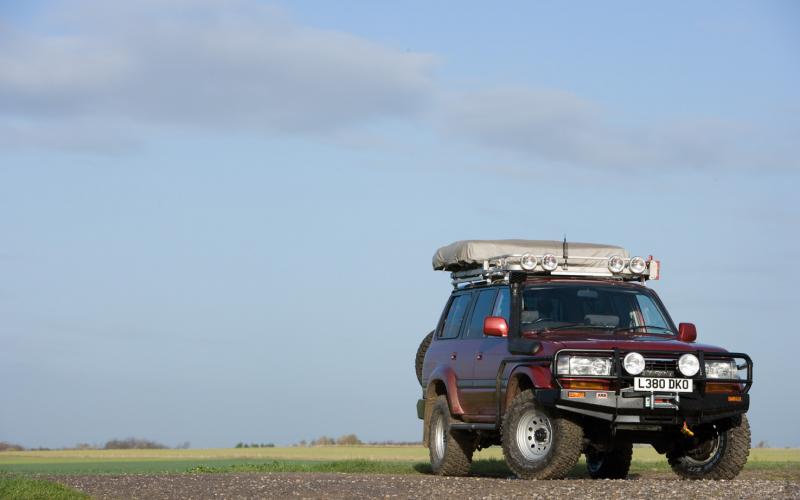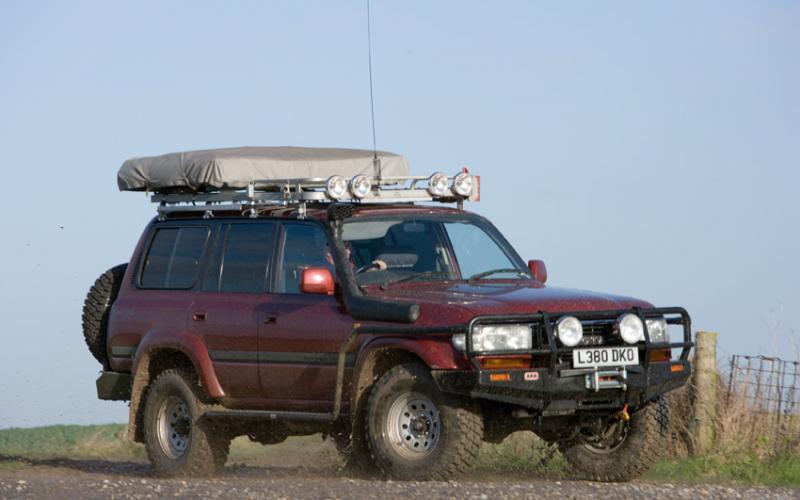 <
>
One overland trip to North Africa in a Discovery was enough to convince Geoff Daulman that he wanted a Land Cruiser instead. And he knew exactly where to get just the Land Cruiser he wanted…
Meet Geoff Daulman. He's just taken delivery of his new 4x4. And in doing so, he's crossed over to the dark side.
That's the sort of comment people keep making, at any rate, about off-roaders who turn their back on Land Rover and throw in their lot with Toyota instead. And Geoff has done exactly that, as a thoroughly satisfied customer of leading Land Cruiser specialist Frogs Island 4x4.
The dark side? Well, there is indeed something slightly ominous about the rise and rise of a vehicle whose global popularity is such that Britain is one of the very few countries in which it's not yet acknowledged as the best. But having been a Land Rover specialist in its early days, and still getting the bulk of its trade by servicing Solihull vehicles, the Abingdon-based outfit is in a pretty god position to judge – and Land Cruisers are now very much what it's about.
Geoff has learned a thing or two about this subject, too. In 2002, he went to Frogs Island with a Discovery 2 which he wanted to be prepped for overland travel – and after a few years of off-road fun on UK lanes and, latterly, the wastes of Iceland, he and his wife Sue set off on a journey to Timbuktu with OneLife Adventure.
At least, that was the plan. But the Discovery had other ideas. 'When we were in Western Sahara,' says Geoff, 'we developed some problems with the vehicle in terms of the air suspension, which blew. We ended up with a bottle jack underneath the wheelarch and a block of wood supporting the rear of the vehicle.'
Frogs Island came to the rescue by flying two spare suspension air bags out to the stranded couple. 'The thing we found out,' says Geoff, 'was that in that part of the world, wherever we went there was an absolute dearth of spare parts for Land Rovers. It was as if they had evaporated – whatever was there has gone. The only Land Rovers the locals use are old ones which they only keep going by rabbiting parts off broken vehicles, and therefore most of those have presumably got a limited lifespan.'
With their vehicle capable only of limping around until the replacement suspension bags arrived, there was nothing for it but to abandon their plans of pushing on to Timbuktu and leave the rest of the group to carry on without them. Geoff returned from Africa with his confidence in the Discovery reduced to zero.
The other vehicles in the group had all been Toyotas. 'It was evident from the way they managed the terrain,' says Geoff, 'that they were extremely capable and far more reliable than the vehicle I was in. I put it down to the fact that the Toyotas always seemed to be working less hard to do the same thing, whereas the Discovery seemed to be working too hard to be comfortable. Especially with my wife travelling with me, it was important that we reduce the risk factor as much as we can, particularly in terms of vehicle reliability.'
The solution? Another call to Frogs Island 4x4. This one was to ask the company's main man Eddie Priscott to source him a Land Cruiser. 'We wanted to move on in our off-roading,' concludes Geoff. 'Particularly in terms of reliability, and ability itself, to enable us to go further afield with peace of mind.'
The vehicle you'll read about on the following pages is what Frogs Island built to do that job. It's a UK-spec 80-Series Land Cruiser VX Auto dating from 1993, and with around 100,000 miles under its belt it was just nicely ready to turn its back on a life of ferrying kids around and start having some proper fun.
Whether you're into Land Rovers or Land Cruisers, if ever there was a vehicle to make users of the phrase 'Jap crap' look like ludicrous old dinosaurs, this is it. The dark side? Come into the light…
♦♦♦
Before starting on the modification work, Frogs Island gave the Land Cruiser a major remedial programme of servicing and repairs. Few vehicles are as reliable as a Toyota, but even the mighty 80-Series needs maintenance if it's to stay healthy. Work required to get the 13-year-old Land Cruiser back to ready-for-another-100,000-miles condition included:
Replace timing belt (a mere 60-minute job, incidentally)
Replace all fluids and filters, including transmission
New power steering pump
Air-con compressor replaced and re-gassed with dye
Complete Frogs Island 4x4 stainless steel exhaust system
Adjust all wheel bearings and replace front and rear brake pads
Strip down dash assembly and repair plastic work and vents as required
Repair driver's seat
Replace electric aerial
Fully lubricate all joints and pivot points
♦♦♦
There are all sorts of ways to get stuck on an expedition, and every single one of them is capable of killing you. Which means you need all sorts of ways to get unstuck. As part of the Land Cruiser's preparation, it carries:
4' Hi-Lift jack
Spade
Warn M15000 electric winch
The winch, which is wired up via an isolator switch, is fitted with Plasma 12-Strand rope. It draws power from two of the three Optima batteries, all of which are controlled by a Piranha management system. A winch is of course as much use as a concrete parachute if you're not carrying the right shackles, strops, snatch blocks and ground anchors. These need to be tailored to suit the conditions – the basic rule of thumb being to prepare for anything and everything. Needless to say, the Land Cruiser is fitted with carrying systems allowing all the necessary equipment to be kept within easy reach.
♦♦♦
Extreme modifications to the vehicle's drivetrain and running gear are the last thing you want for expedition travel, but the 80-Series Land Cruiser's lengthy wheelbase means a little extra height is useful to keep it clear of the ground on breakovers. Frogs Island fitted its own Terrafirma upgrade, which includes castor correction and an upgraded steering damper to retain the vehicle's original handling characteristics. Finishing it off are six 285/75R16 Cooper Discoverer STs on silver modular steel rims.
♦♦♦
The Land Cruiser's strength is legendary, but you can never have too much of a good thing. Geoff's vehicle is fitted with a variety of additional protection components:
ARB winch bumper with bull bar
ARB side steps
ARB wing protection bars
8mm alloy transmission guard
Kaymar rear bumper with twin spare wheel carriers and additional fog and reversing lights
The three ARB units all mate up to create an integrated frame around the entire front end of the vehicle, whose strength is massive. This leaves a great deal of room around the wheelarches, increasing the vehicle's width substantially – not ideal for negotiating narrow gates on green lanes, but perfect for ensuring no damage is ever sustained in the wider open spaces encountered abroad.
♦♦♦
As well as delivering power to the winch, the combination of Optima batteries and Piranha management system feeds several in-cab sockets and a variety of plumbed-in equipment:
Hard-wired in-dash GPS with remote aerial
40 channel CEPT CB with remote speaker
Waeco 40-litre fridge-freezer on custom mounting deck
Waeco 1200-watt power inverter
New, upgraded car stereo
♦♦♦
As well as being your means of getting from A to B, an expedition vehicle is also your home. Like any other home, some are poorly equipped and not very comfortable, while others feature all the latest mod cons to allow a laid-back luxury lifestyle. No prizes for guessing which end of the scale Frogs Island aimed at with the Land Cruiser… Equipment includes:
Front Runner alloy roof rack with roof tent and awning mounting tracks
Rack-mounted storage for jerry cans and gas bottle
Fire extinguishers
Lashing rails for storage boxes
Double drawer storage system
Mesh loadspace guard
On-board air compressor with two-gallon reservoir and in-cab pressure gauge
Tailored heavy-duty canvas seat covers
Combination 100/60-litre fuel and water tank with special filler necks, fuel transfer pump and gauges
General Ecology Water purification system
The combination fuel and water tank, a Frogs Island special, holds enough of each to significantly improve the vehicle's range and ensure that for as long as it goes on, its occupants won't run dry either. The purification system, meanwhile, is an essential when travelling in countries where a supply of clean water can't be guaranteed – even the way some countries' fresh water supplies are treated can be enough to cause debilitating stomach upsets, causing no end of misery to travellers not yet used to them. The tank is conveniently positioned using the space under the rear floor where the vehicle's original spare wheel used to be housed.
The canvas seat covers, meanwhile, are simply superb. Tailored specifically for the Land Cruiser, they even include stitched cut-outs allowing access to the vehicle's electric seat adjust buttons – a small but perfect indication of the attention to detail Frogs Island put in to the vehicle.
♦♦♦
The powerful electrical system allows the vehicle to light up the road ahead like few others. In addition, extra lights around the cabin add anything from a little extra convenience when camping to, potentially, the difference between life and death in a late-night emergency. Included in the Land Cruiser's impressive array of lighting is:
Rear work light
IPF 100-watt rack-mounted spots
IPF 130-watt bumper mounted driving lights
Rear interior fluorescent strip
ARB BUMPER, WAECO FRIDGE, ARB ROCK SLIDERS, ARB WING BARS, KAYMAR BUMPER, WARN M15000 WINCH, TERRAFIRMA SUSPENSION, COOPER DISCOVERER STS, WAECO INVERTER, FRONT RUNNER ROOF RACK, LAND CRUISER, LC80
Share this article