Mr Reliable
Originally Published: September 2005
Words: Tim Gibson
Pictures: Steve Taylor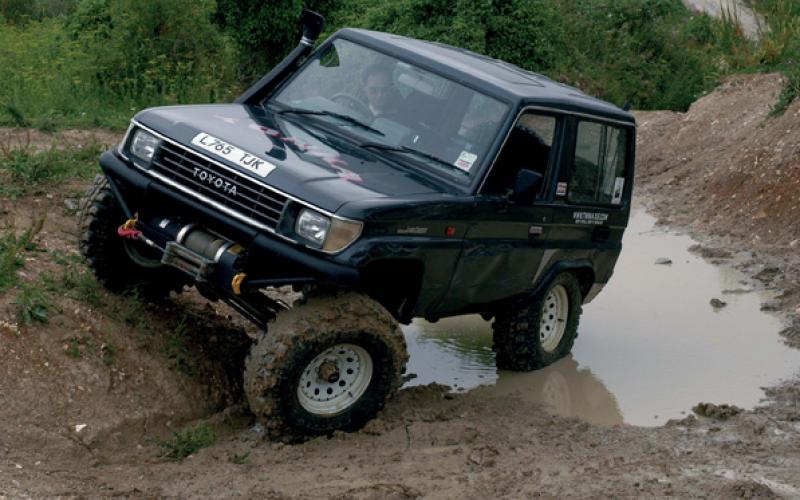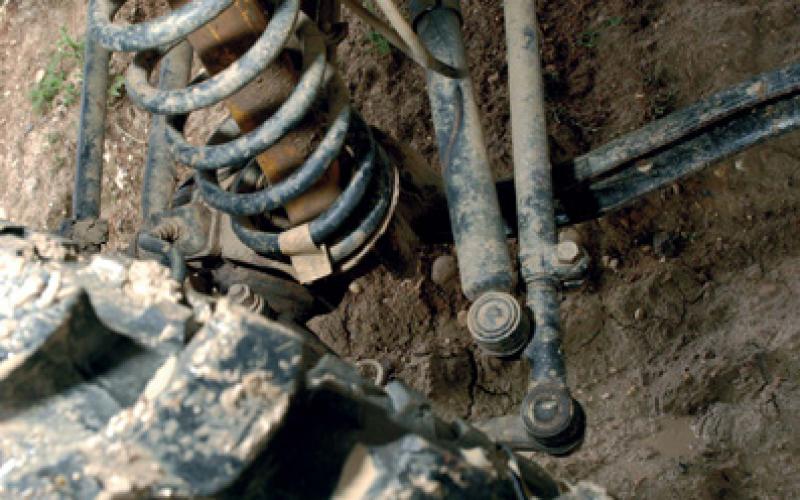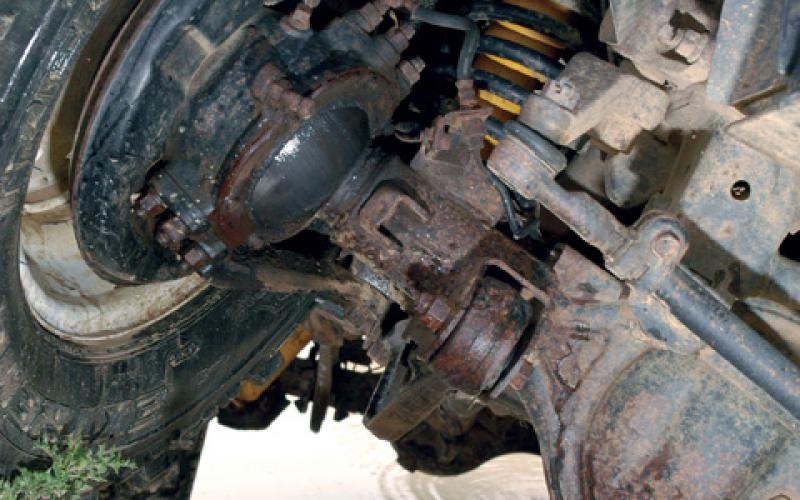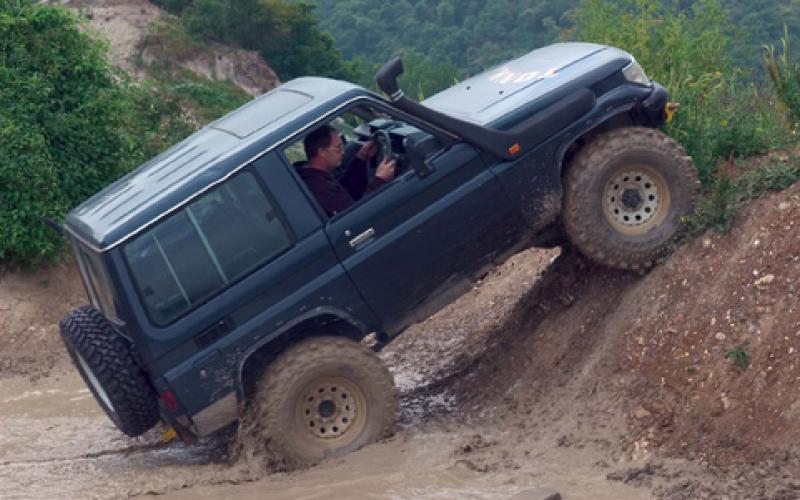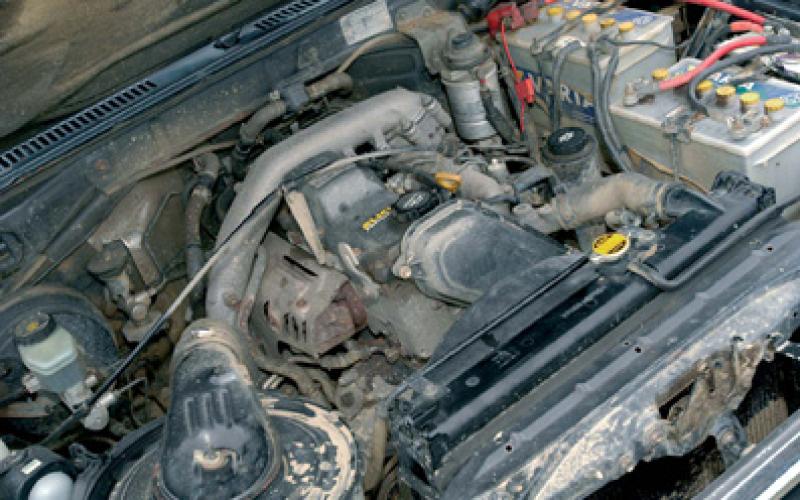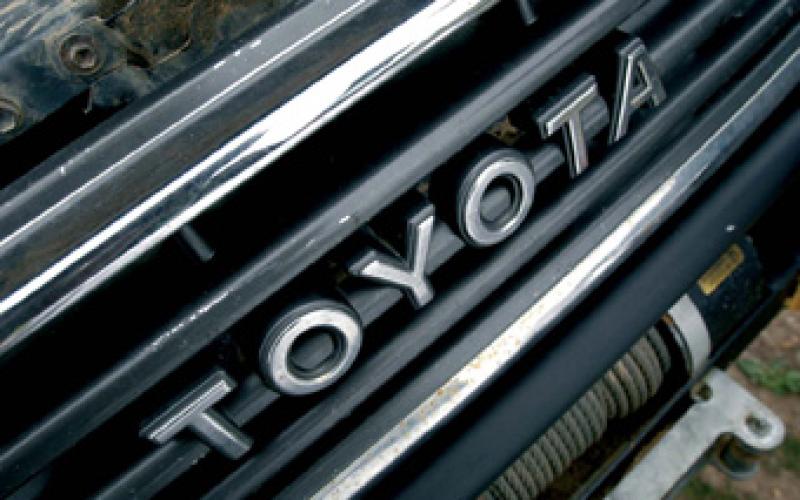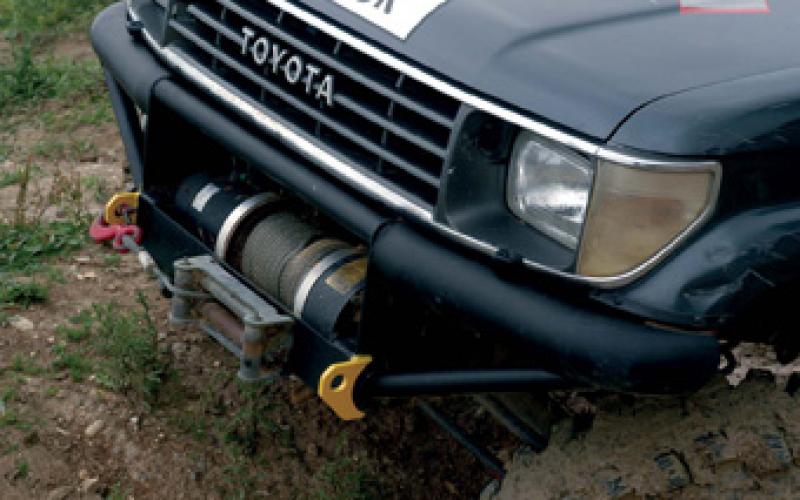 <
>
The rational off-road enthusiast may be expected to want a vehicle that is reliable, highly capable and easy to modify. Makes you wonder why more people don't own Toyota Land Cruisers, really…
If you ask the average off-roader to produce a list of attributes that they regard as important in a truck, you can expect a number of features to recur. Reliability would probably come pretty high in the pecking order, along with desirability, availability of parts and off-road ability.
Bearing this in mind, you have to wonder why there aren't more Toyota Land Cruisers in extreme off-road circles. After all, as 4x4 trucks go this must be one of the most reliable vehicles ever created. Land Cruiser owners fear nothing when it comes to keeping their steeds on the road… lack of oil, altitude, a nuclear holocaust. All of these things represent the tiniest of challenges to the Land Cruiser's ability to keep on running.
It is for this reason that they are such a regular sight at international off-road driving events. Land Cruisers are a permanent fixture in the Malaysian Rainforest Challenge, for example, and our Australian cousins quite simply adore them.
Yet in this country, Land Cruisers do not enjoy anything like this level of popularity. I occasionally play a little game of 'spot-the-Land-Cruiser' when I'm wandering around off-road fun days and challenge events, actually. And more often than not I lose.
I'd be a winner if I attended a meeting of the Kent-based Twin Axle Club, however. That's because one of its members, Andy Laban, owns the tricked-up 70-Series Land Cruiser you see in the pictures. He reckons he takes it off-roading at least twice a month. When we met him in July he'd been out mud-plugging in the light evenings after work and was still hungry for more. 'I can't get enough of driving the car,' he remarked. 'It's like a drug!'
If that is the case then Andy needs to check in to the Priory as soon as possible, because he's got the biggest addiction I've seen. A qualified off-road instructor, he currently makes his living as a mechanic. This means he is able to do a great deal of work on the truck himself, which makes a real difference financially. As any off-road fanatic will tell you, labour charges make a real dent on your budget.
Andy's prodigious ability with the spanners means he has been able to perform more modifications than would have been possible if he'd been paying someone else to do the work. 'Because I've saved money by doing some things myself,' he explains, 'it's enabled me to bring in the experts on other stuff.'
These experts include Jim Marsden, Pete Sylvester and Chris Ould. We featured Chris' challenge-spec Tomcat in the December 2003 issue of TOR. Like Andy, he is a member of the Twin Axle Club and has fabricated a number of components that feature on the Land Cruiser. 'Chris is a really talented welder,' Andy enthuses. 'You only have to look at the quality of his work to see how skilled he is.' Among Chris's array of talents, Andy prizes his ability to weld upside down most highly.
Chris was responsible for the front winch bumper that adorns the Land Cruiser. It is modelled on a component Andy saw on a Malaysian Rainforest truck that was featured in a Total Off Road report. He took the photograph to Chris and within days the bumper had been made exactly as Andy imagined.
It features a recessed mount for the front winch, which is a Goodwinch G12. This is capable of pulling about 12,000lb on its steel cable and Andy reckons the Land Cruiser could actually swing from it like a pendulum. It's a challenge to think of a situation in which this would be useful, but it sounds pretty impressive nonetheless.
Actually, given the prodigious terrain-bashing credentials of the Land Cruiser, it's a wonder Andy feels the need for any winch at all, let alone one with monster pulling power. He chose the vehicle after a bad experience with a TD5 90 on the grounds that it would offer greater reliability than the Land Rover. It also provides a much nicer on-the-road driving experience.
The Land Cruiser underwent some modifications in the hands of its previous owner, including a suspension lift of sorts and a Superwinch X9 that was bolted directly on to the standard front bumper. Andy's first task was therefore to undo all of this work and set about performing the changes that suited him.
This involved replacing the Hi-Lux suspension components that had been used to increase ride height with a two-inch Old Man Emu kit sourced from Devon 4x4. Extended springs and shock absorbers are included in this bolt-on kit, and Andy has augmented it with a set of two-inch mounts for the shocks, enabling greater drop-out. He is more than happy with the set-up following these mods, although he is currently toying with the idea of three-link suspension to give him more extreme articulation. 'There was a Land Cruiser on the Croatia Trophy that had a three-link configuration,' he states. 'I think it could make things pretty exciting!'
The lifted suspension creates enough room beneath the arches for a set of 35x10.50R16 Simex Extreme Trekkers, which are the tyre of choice among challenge competitors. These are mounted on a set of 16-inch steel modular rims that are fitted with 35mm spacers in order to recover steering lock and maintain the car's stability. In order to limit the amount of damage his activities cause to the environment, Andy also runs a set of 255x85R16 BF Goodrich Mud-Terrains for green laning and general use. 'You can't beat these for all-round durability,' he explains. Moreover, they make for a much nicer performance on the asphalt than the Simexes.
Like many of the components featured on the vehicle, Andy saved money by purchasing the tyres second hand. He is proud of the fact that the car has not been developed with an open chequebook, as it adds to the challenge of getting things right. Like many off-road enthusiasts, Andy is constrained by his budget – the Land Cruiser runs as a second car in addition to a Mitsubishi Carisma – but he does not see this as a burden. 'It's fun to develop cost-effective solutions to problems,' he states. 'It makes you appreciate the car a lot more than if you could just pay your way out of trouble.'
It helps that the Land Cruiser's Japanese build quality means running repairs are kept to a minimum, and even when they are needed the work tends to be pretty straightforward. A cam belt change, for example, takes around twenty minutes according to Andy. Moreover, he reports that undoing nuts on a Toyota is the kind of experience of which most mechanics can only dream. They twist off with no problem, he reports, and the same components can be used again and again because they don't corrode… Land Rover owners, take note.
Engine-wise, this Land Cruiser is completely standard, although Andy has fitted a replacement lump since buying the car. Ironically, given the strength for which this 3.0-litre unit is renowned, a problem developed with the crankshaft. When Andy opened it up to have a closer inspection he found that the whole engine was on its last legs. 'It obviously had a new head at some point,' he explains, 'but needed a lot more work even then. The fault was due to poor maintenance rather than anything inherent in the engine.' He decided the best response was to source a new power plant and duly set about ringing around the breakers' yards.
Keen to fit the right Toyota lump for his L-registered car rather than fiddle around with a conversion, Andy eventually found a 40,000-mile unit for just £800. Given that he was able to fit it himself, this represents an extremely inexpensive engine transplant and it has given the Land Cruiser a whole new lease of life. You could say it is now back to being everything a Toyota should be in terms of reliability.
The rear winch set-up is a testimony to the advantages of custom-built modifications. The bumper is a home-made component that incorporates light pods and a mounting point for the X9 that was originally on the front of the truck. It features quick-release bolts which enable him to remove the winch when it is not needed in order to ensure the truck's departure angle is not permanently encumbered. Similar mounting points are located just inside the rear loading area, and this is where the winch is kept for the majority of the time. When Andy thinks he may need it in place, it's a one-minute job to switch its mountings and he is then able to hit the trail with no fear of being caught out.
Front and rear ARB air-locking differentials also limit the chances of the Land Cruiser failing in the rough stuff.
These units have been in place for about eighteen months and Andy is delighted with the difference they make off-road.
'You don't realise how good they are until you've had them,' he remarks. A Halfords electric tyre pump is currently fulfilling the role of air compressor for the ARBs and, other than being a trifle noisy, it does the job admirably. Andy thinks he'll go for a more refined set-up in due course, but it certainly isn't a priority.
Other typical extreme off-road modifications on the Land Cruiser include the Safari snorkel with raised axle and gearbox breathers for deep wading ability and a pair of Varta batteries to power the winches. The configuration here is interesting, actually, because the G12 front winch is a 24-volt unit. As such, Andy has wired the twin 12-volt batteries to a separate charger box. This combines the feed from each one to produce a total 24-volt output, which it then delivers to the winch. It's a clever arrangement that gives a further indication of the amount of thought Andy has put in to developing every aspect of his truck.
Better still, the charger box only cost about £110, so it was by no means a big-money job to complete.
Land Cruisers of this era were fitted with heavy-duty alternators as standard so Andy has not seen any need to fit a beefier unit. The cooling is also completely stock and never fails to keep the engine bay at a steady temperature in a variety of conditions. The brakes are unadulterated, too – four-pot calipers on the front and 11-inch shoes on the rear. These are fed by Goodridge extended hoses to account for the extra distance they have to cover by virtue of the suspension lift.
The flipside of this is that all the mechanical components are further away from the ground. As such, with the exception of the radiator skid plate that is integral to the front bumper design, Andy has not spent any money on under body armour for the car. 'I think the best form of protection is common sense,' he reports. 'If you think you'll damage the car by taking on an obstacle, it's probably better to avoid the obstacle altogether.'
This philosophy notwithstanding, he does intend to reposition the fuel tank so it has a more central location. This will serve the dual purposes of making it less vulnerable to knocks and improving the truck's centre of gravity. The modification is made possible by the fact that Andy has re-routed the exhaust outlet so it comes to the side of the Land Cruiser rather than the back. Chris Ould was again responsible for the welding involved in this job and it has led to a significant improvement in performance, especially in second gear.
Andy is better able to control this performance thanks to the brushed aluminium pedals that he's installed in place of the standard rubber components. Although they look like they'd be more at home in a boy racer's Saxo or something of that ilk, they provide much better grip for muddy boots and, because they have holes drilled through them, allow muck and grime to pass through.
It is little things like this that make the difference between a good modified off-roader and a great one. Everything about the Land Cruiser is indicative of Andy's substantial mechanical knowledge and his painstaking attention to detail. Every component has been chosen with an eye on those credentials that every off-roader prizes – off-road prowess, reliability, ease of repair. In fact, if you think about it, those same credentials lie behind the choice of a Land Cruiser as his base vehicle. Like I said, it's a wonder there aren't more of them on the scene…
LAND CRUISER, ARB AIR-LOCKER, SAFARI SNORKEL, LAND CRUISER 75, GOODWINCH G12, OLD MAN EMU, SIMEX, BFGOODRICH MUD-TERRAINS, SUPERWINCH X9
Share this article