Long Term Relationship
Originally Published: April 2006
Words: Tim Gibson
Pictures: Steve Taylor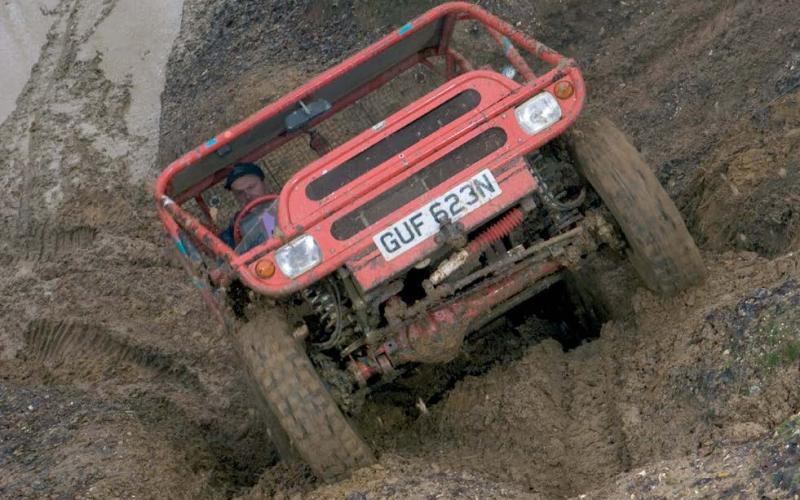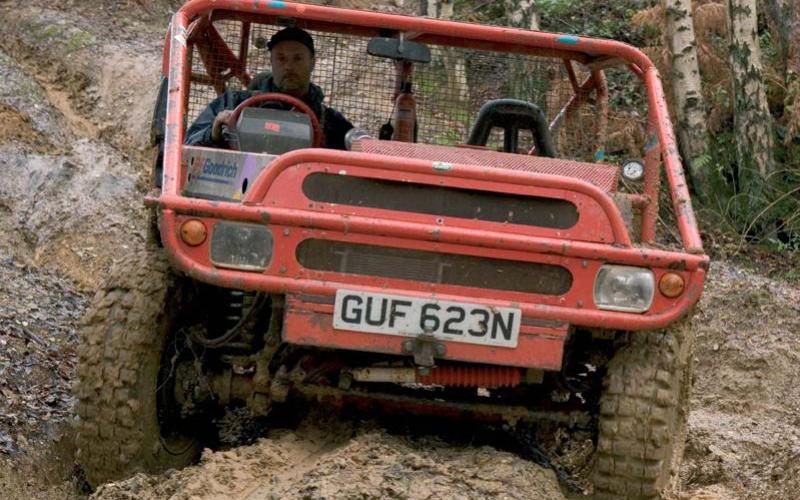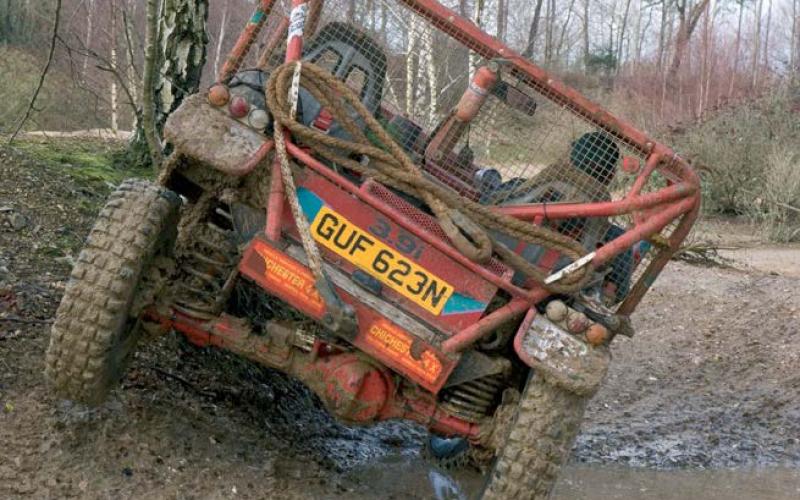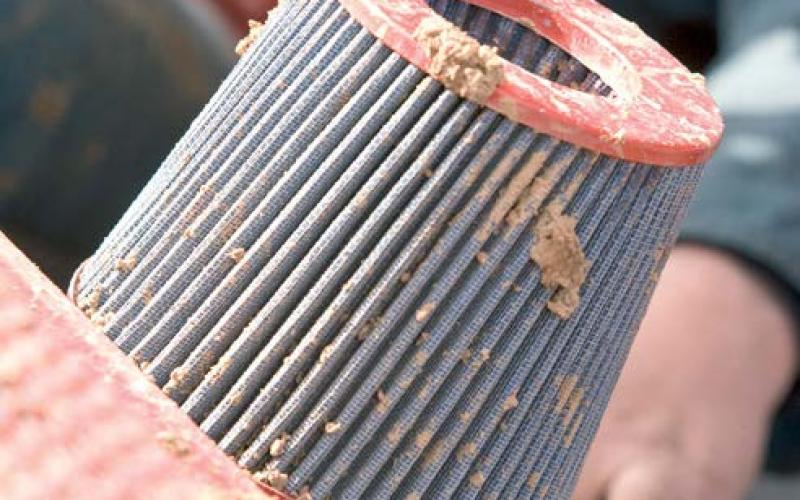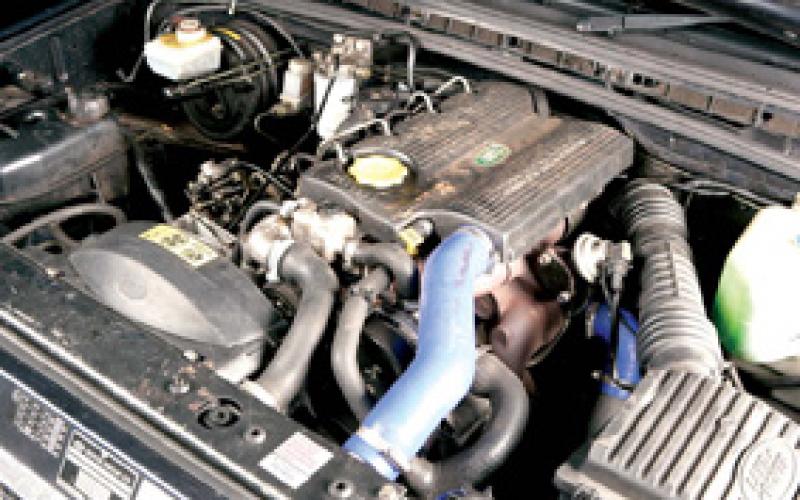 <
>
Phil Haines thinks his Land Rover special is ideal for most types of off-roading... so much so, in fact, that he ended up buying it back from the person for whom he first built it.
Building a one-off 4x4 is an extremely arduous process. It involves hours of problem-solving, loads of expense and an almost intolerable degree of concentration. This makes it unsurprising that most builders develop an intimate relationship with their projects and are often reluctant to part with them after completion.
That's fine, of course, if you're an enthusiast who is developing the truck for your own personal use. But when you make your living by building off-roaders for other people, an unwillingness to let your creations go can become something of a problem.
Phil Haines experienced this when he manufactured a Range Rover based vehicle for a customer of his firm, Chichester 4x4. 'I liked the vehicle so much,' he enthuses, 'that I really didn't want to hand it over. It broke my heart when the customer came to pick it up.'
Fortunately, his heartache was short-lived, because three years ago the original owner told Phil he had decided to sell the truck. Without a moment's hesitation, Phil agreed to buy it back, and the relationship between man and machine has deepened ever since.
The vehicle is mounted on a Range Rover chassis, which has been shortened to a wheelbase of 79 inches. This means there are no overhangs, and the truck possesses an enviable ability to clamber over almost any obstacle in its path.
The axles are Range Rover components, and Phil has kept faith with the standard Solihull coil springs at both ends. 'With approach and departure angles like these,' he states, 'I don't need to worry too much about increasing ride height. And the Range Rover springs are a lot more comfortable than aftermarket components.'
Of course, the Rancho RS9000 adjustable gas shock absorbers also help on this score, and Phil is very impressed with them. They enable him to adjust the firmness of the suspension set-up to suit almost any terrain - which means the car is just as suited to challenge-type conditions as it is to the high-speed environment that harmonises with its visual appearance.
As it happens, the comp safari styling is something of a red herring as far as Phil is concerned, because the vehicle is actually intended for slower conditions. 'I don't think weight saving should be regarded as the preserve of safari enthusiasts,' he notes. 'It's just as much of an issue for my kind of off-roading, where things tend to happen at a more leisurely pace.'
KAM lockers in the front and rear axles help maintain traction in tough conditions, and heavy-duty halfshafts come as part of the package. The improved strength of these components in comparison to standard Land Rover units provides Phil with valuable peace of mind over boggy ground.
A 3.9-litre V8 EFi Range Rover lump is married to a three-speed Borg Warner automatic gearbox. This was chosen because of its prodigious ability to handle large amounts of power. The transfer case comes from a Series III, and an Ashcroft conversion plate is utilised to ensure the two gearboxes fit together. Phil opted for the Series transfer box because it reduces the gear ratios, thereby enabling him to maintain control of the car even at the slowest of speeds.
When greater rapidity is required, the Range Rover engine has plenty of shove, and a fiddle brake conversion facilitates sharp changes of direction. 'I'm a big fan of fiddle brakes,' Phil reports. 'They help you maintain a line and cut corners - and they're actually very simple to install and use.' In Phil's case, the job entailed fitting an entirely separate brake system to operate on the rear wheels. A pair of levers is mounted in the cabin, and Phil pulls them on like handbrakes when he needs to lock either wheel in order for the car to pivot around it.
Judging by its external characteristics, you'd be hard pushed to identify this vehicle as a Land Rover-based truck. Phil designed and fabricated all of the body panels himself, and they generate a unique appearance. The spaceframe construction circumvents the need for a roll cage, because it provides sufficient structural rigidity on its own to protect the car's occupants. This has a particular benefit when it comes to the weight issue - the lack of a roll cage and conventional body shell ensures this is one of the lightest off-roaders you are ever likely to encounter.
That said, Phil thinks it is possible to construct an even lighter vehicle, and his next project is intended to bear this out. He has designed a single-seat 4x4 that he estimates will be about a third of the weight of his current truck. Getting around to building the car might be a bit of a problem, however, because Phil is in the process of setting up a company which offers motorcycle safaris in Arizona. In consequence, thoughts of the workshop are currently far from his mind. Besides which, Phil is happy with his current vehicle and its abilities to put up with the rough and tumble of extreme off-roading without sustaining any long-term damage. He used to run a Range Rover based Eagle kit car, but found that the fibreglass construction was too vulnerable in tight woodlands. The vehicle he has built may not be as pretty as his Eagle, but at least it is fit for its purpose.
Two radiators help keep the engine cool, and Phil has installed four electric fans in the engine bay in order to aid this process. The electrics for the whole vehicle are located in a waterproof box and a tilt-sensitive switch automatically disables the fuel pump when the vehicle rolls over. This is a useful safety device, and indicates the attention to detail that is characteristic of Phil's entire approach. It is easy to see why Phil feels so attached to the vehicle when you remember that he built the entire thing from scratch in just over five months. This also explains his thorough understanding of how to get the best from it when driving off-road.
Despite his plans to develop a new project that will eventually supersede this truck, it is hard to see Phil ever parting company with it again. The vehicle is clearly a special one as far as he's concerned. Indeed, it wouldn't be a surprise if he carries a picture of it in his wallet when he's riding around Arizona in the summer... just to remind him of what he's missing. 
Discovery 300Tdi engine
The 1994 model year facelift Discovery with the 300Tdi engine in the petrol version  was launched at the  Geneva Motor Show on 4th March 1994

The code name given  to the development of this facelift model by Land Rover was Project Romulus. It was put into action halfway through the Disco I's lifespan

The development of the Tdi engine for the Discovery was in turn codenamed Gemini. The 300Tdi was stage three of Project Gemini; part one being the original development and part two an engine development for trials with the British Army. So the 300 in the name doesn't relate to a torque increase, but to this third evolutionary stage

The main objectives of the 300Tdi was to introduce some technical refinements and - probably most importantly - to reduce output noise

When the 300Tdi replaced the 200Tdi, the engine size remained the same, largely to avoid road tax on engines over 2.5 litres in many overseas markets

More than 200 components were changed in the 300Tdi, including the cylinder head, turbocharger, alternator, pistons and fuel injectors

Because of the thirst of the V8 alternative to the 300Tdi, the diesel engine was by far the most popular option. In fact, it outsold its petrol sibling by more than ten to one

In January 1997, Land Rover launched the Horse and Hound 300Tdi special edition. Featuring 5 doors, decals on the wings, a limited-edition number on the fascia and a subscription to the magazine of the same name, these models are now very rare indeed
DIY ROLL CAGE, CLASS 1, RANGE ROVER CHASSIS, RANGE ROVER AXLES, RANCHO SHOCK ABSORBERS, KAM DIFF LOCKS, FIDDLE BRAKES
Share this article