All That Glistens
Originally Published: June 2012
Words: Glyn Bardsey
Pictures: Steve Taylor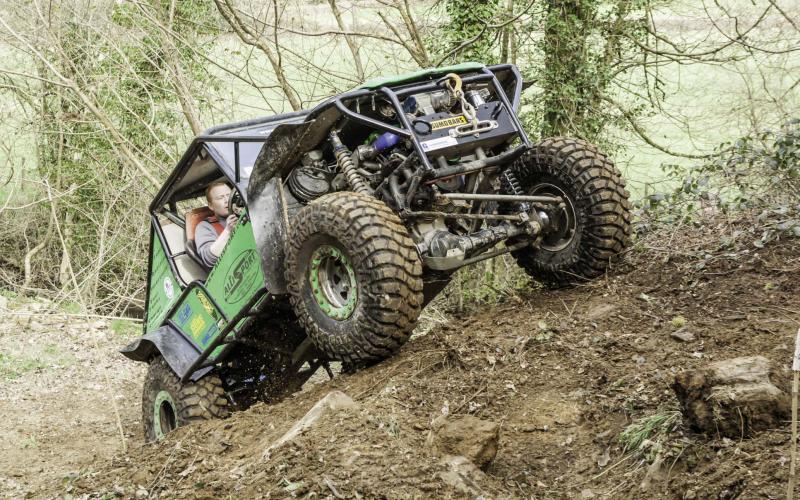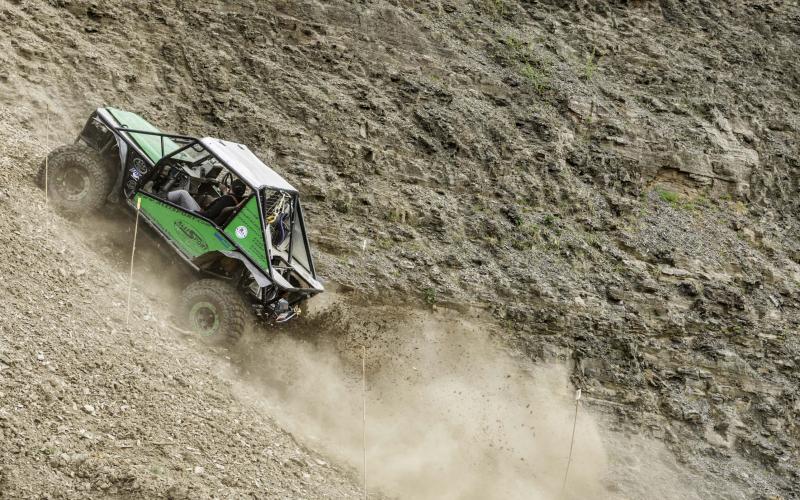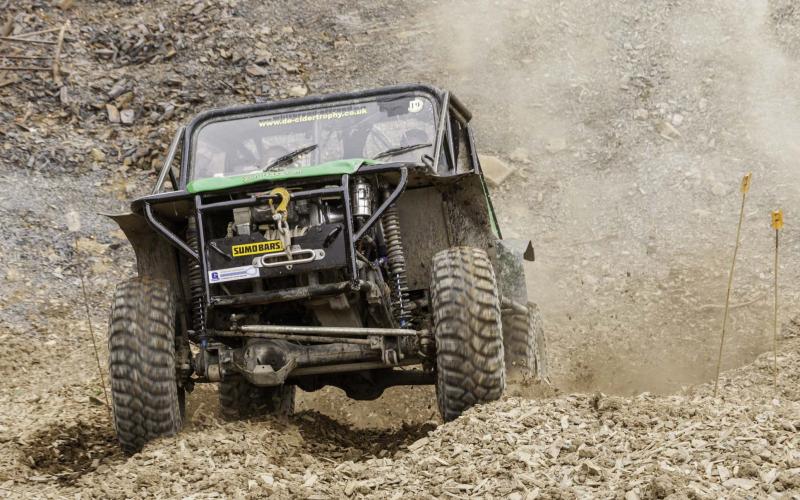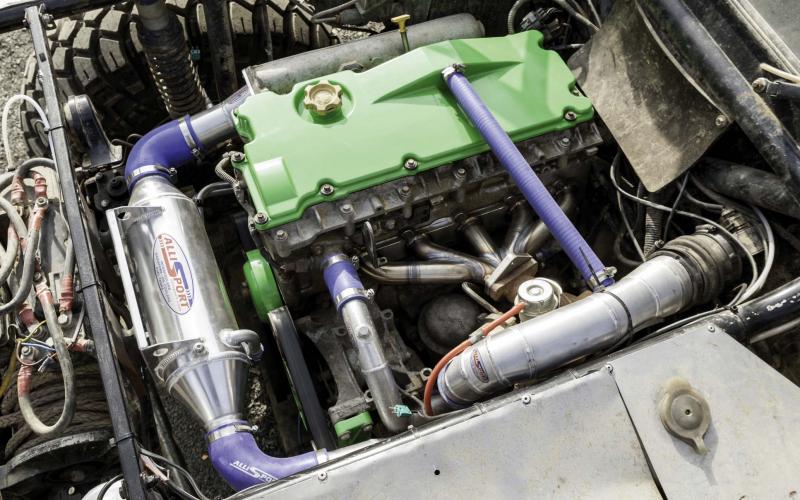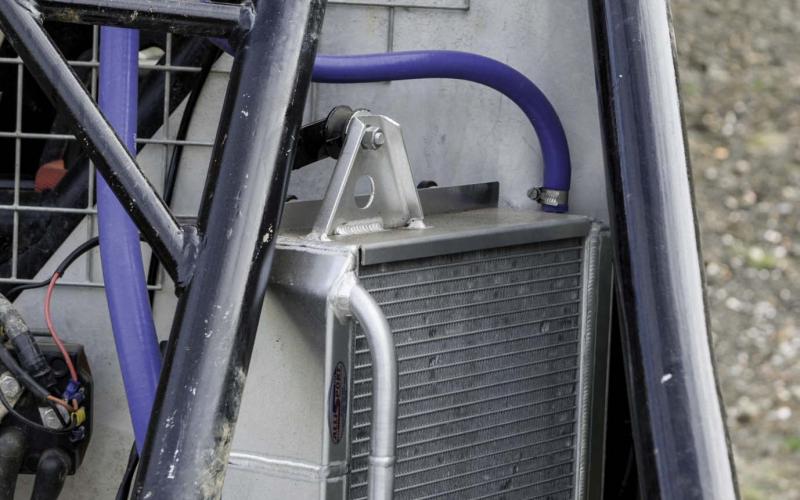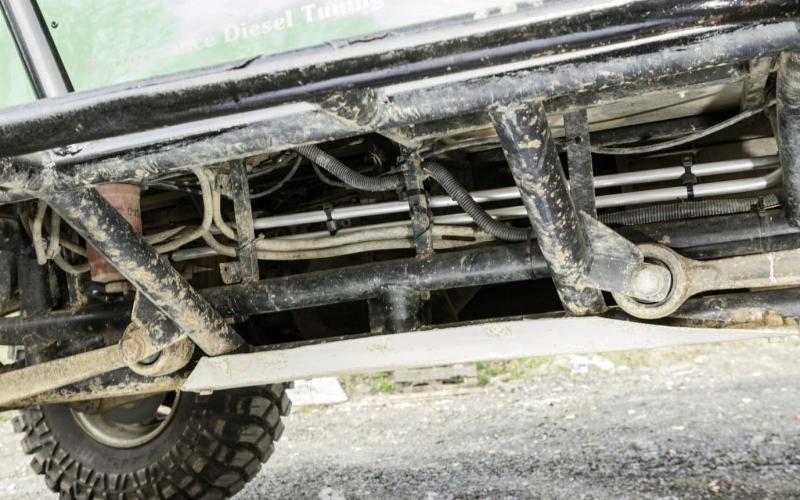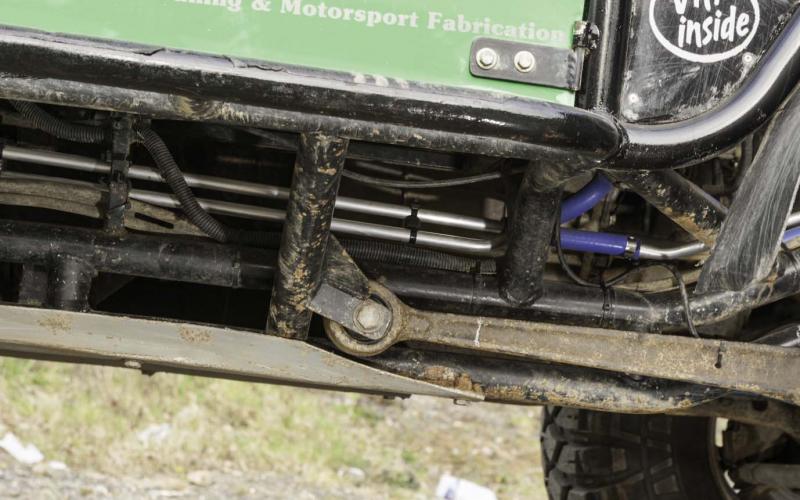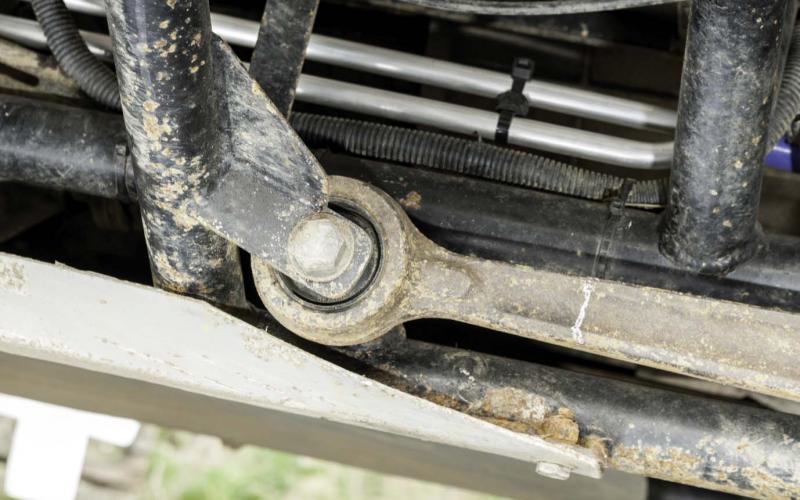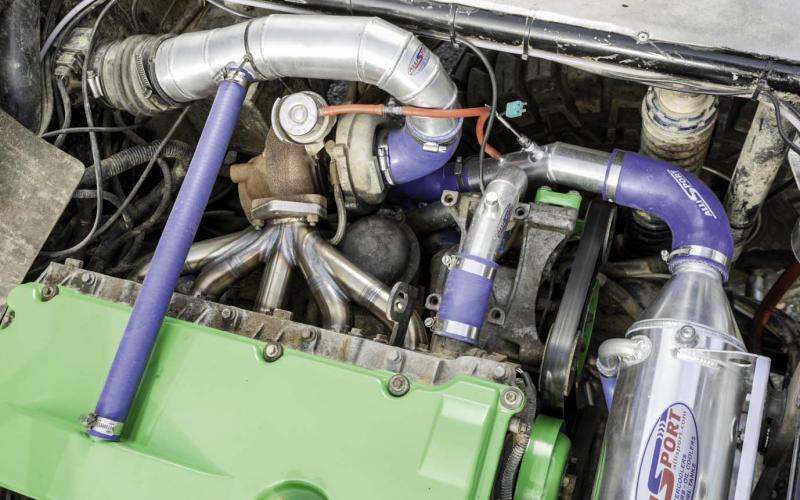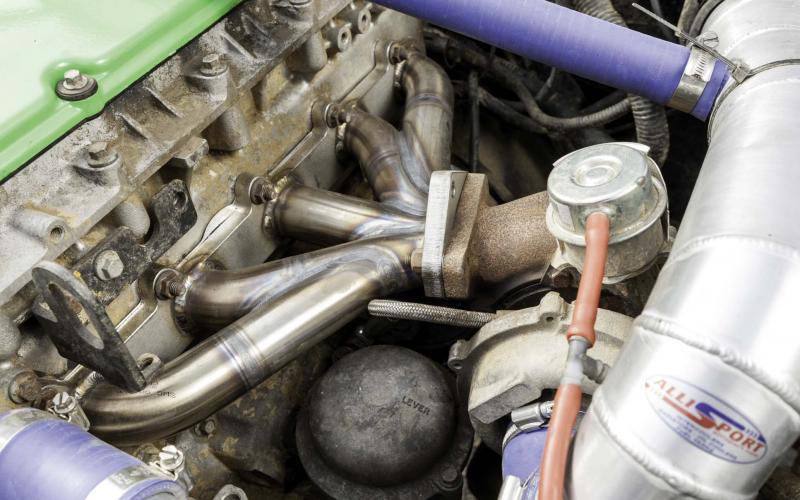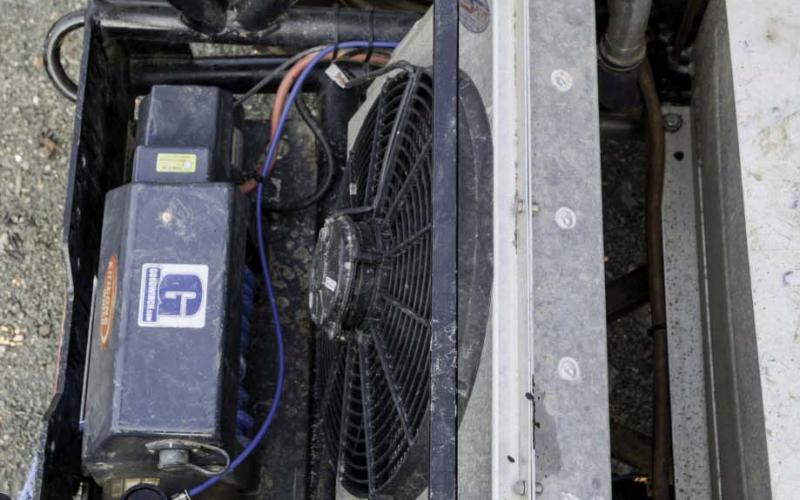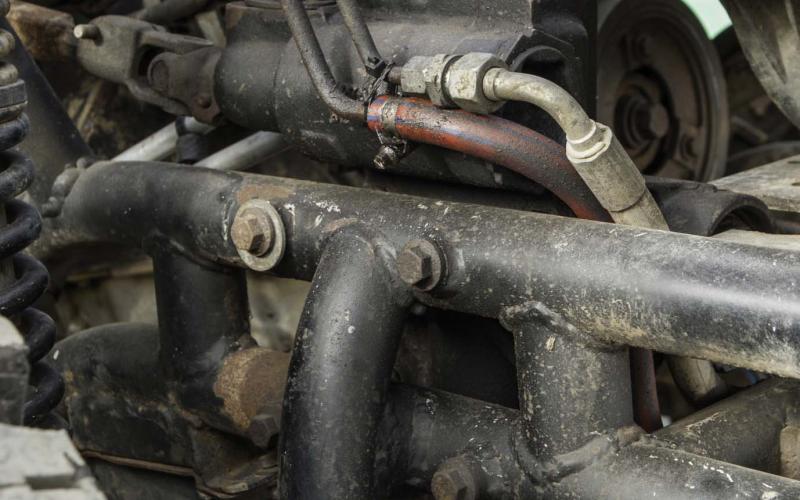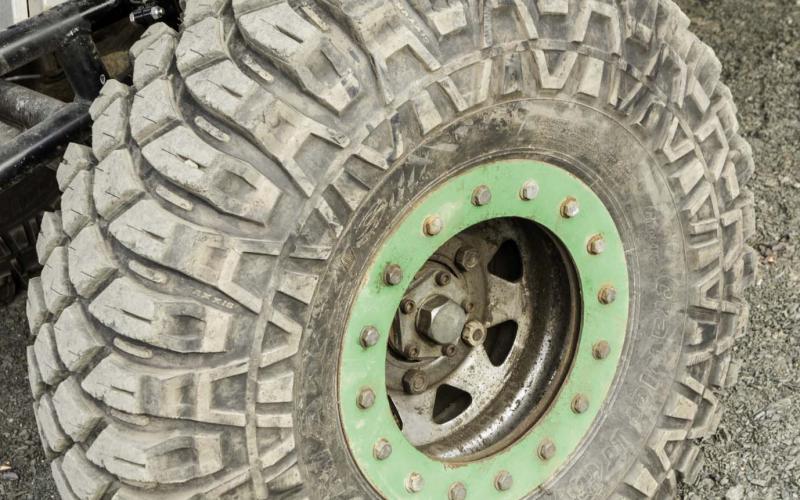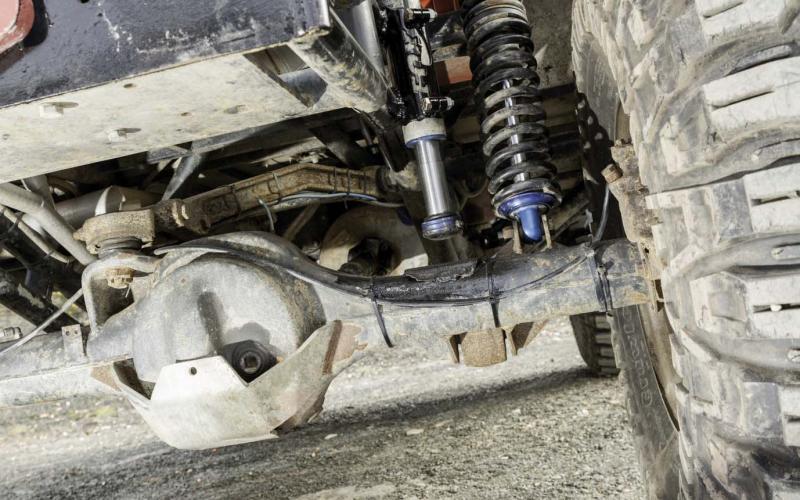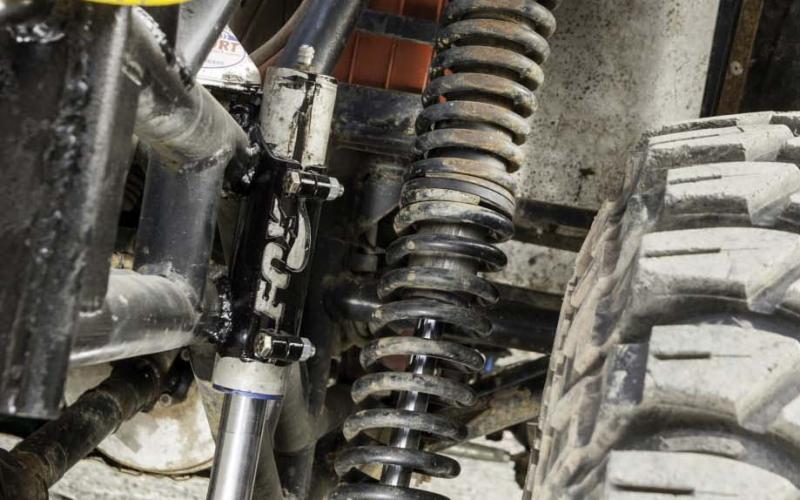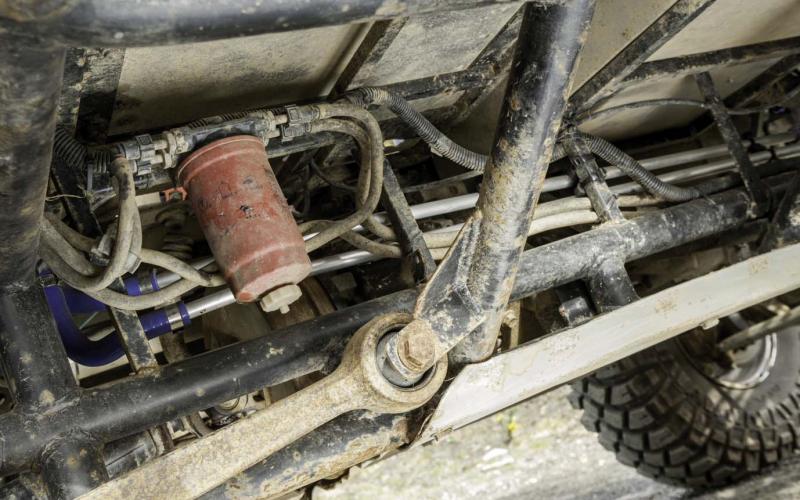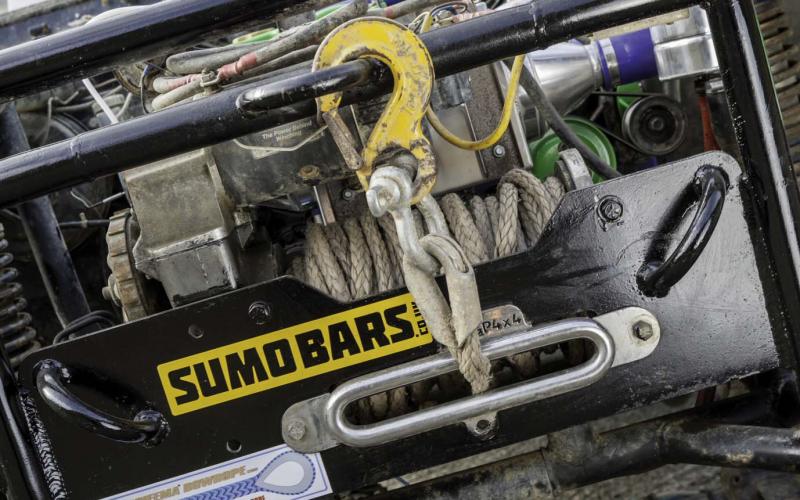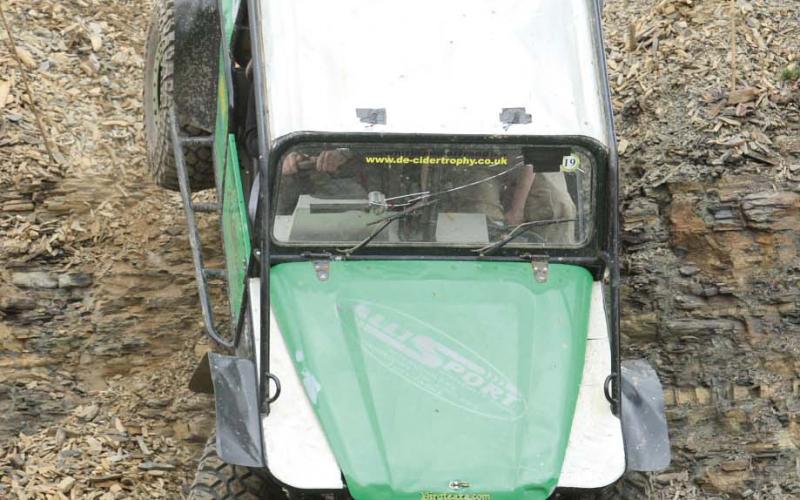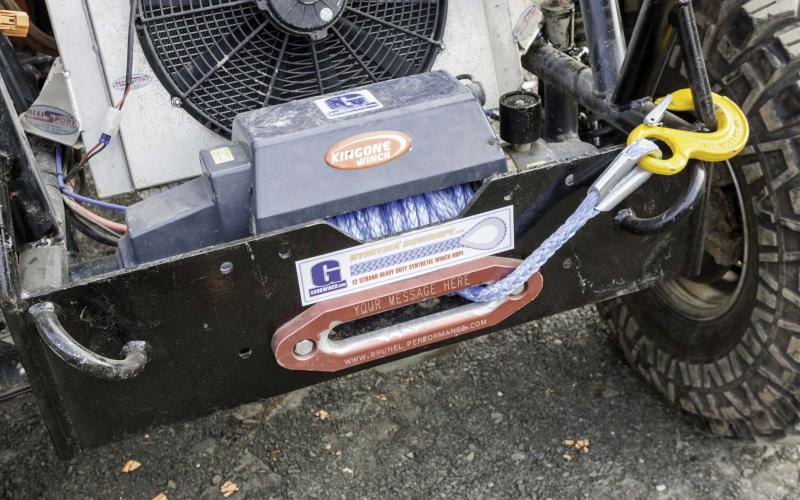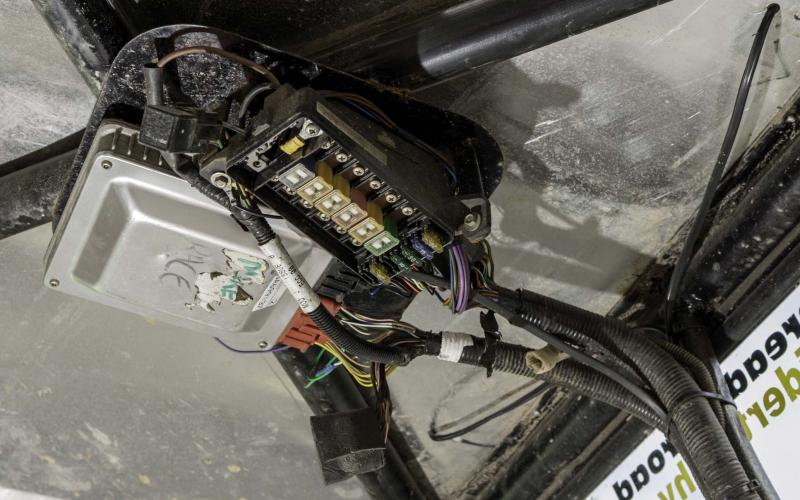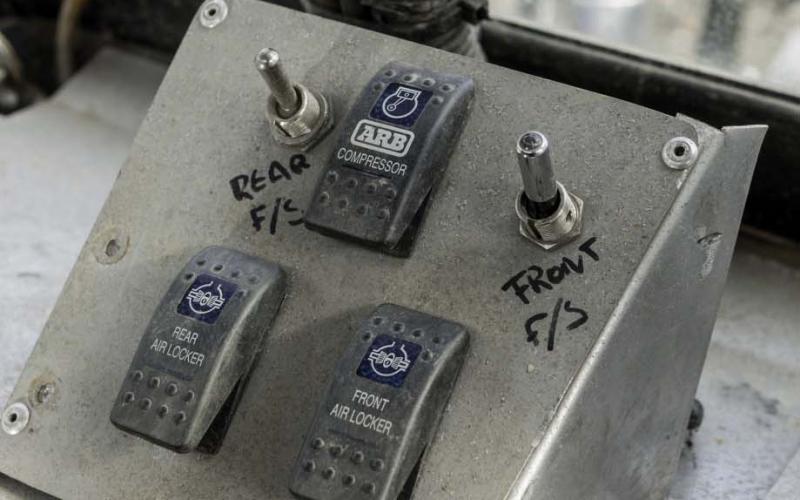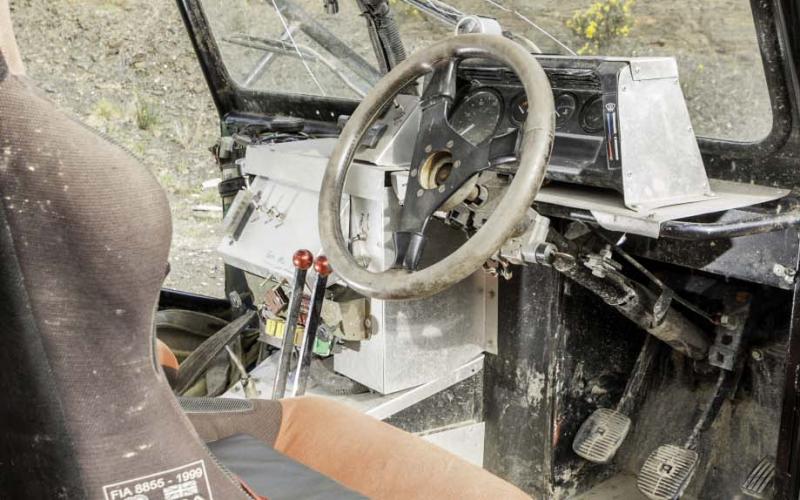 <
>
All that glistens is not gold. In this case, it's mostly aluminium. That's because Mike Robertson's challenge buggy is more than just a top example of what you can do with a Whitbread tubular frame – it's a rolling test bed for AlliSport's latest and sexiest products
Every self-respecting off-road vehicle build ends up taking longer than expected. And Mike Robertson's 100" tube-framed challenge truck is no different.
But while the average project usually drags on by years, often before being given up on and sold for parts, Mike's only ran over by a few months. It was meant to be ready for the end of September 2010, but finally turned a wheel in mid-2011.
It's fast, you see. That's what comes of being light. And of sporting various trick bits which, if you read on, you're going to want too.
How do we know? Because we wrote this, didn't we, and we want them. It's not every day that a company like AlliSport comes out with something totally new, and when it's something as revolutionary as the kit on Mike's truck, it's time to pay attention.
The truck itself is a Whitbread Off-Road 100" tube buggy. Mike was working for the company when the build started, and the vehicle itself featured on its stand at the 2010 British Indoor 4x4 Show. Back then, it was just a rolling frame, but things have moved on since.
Mike knew he wanted a purpose-built challenge truck after growing out of the 90s he had campaigned previously. Having taken part in his first RTV all of two weeks after passing his driving test, he'd fallen into comp safari racing in a friend's V8 truck-cab then started doing driving days, where he liked the idea of not being restricted to existing tracks.
Seeing videos shot at the late, lamented Tom's Farm added fuel to the fire, and when finally he clapped his eyes on a set of Simexes round the back of a mate's house, he knew what he had to do. Build a vehicle for challenge events, that is, not nick his mate's tyres.
The vehicle in question was a 'poverty-spec' 90 with no cage, no strengthening and standard suspension. And the event in question? His first ever, the Tay Forest Challenge – possibly the toughest of its kind in all of Britain. 'We didn't finish last,' he recalls with pride, 'and we drove it home afterwards.' Not surprisingly, the experience taught him a lot. Mainly that he needed a better 90. By the time he showed up for his first challenge at Manby, he was running big Simexes and Warn 8274s all round. But, in his words, 'it was still a big, fat 90.'
'Big' and 'fat' are not words you normally associate with Land Rover's most diminutive product, but there      you go. In Mike's group at the event were Chris Abel and Simon Wilkinson, who at the time were still using a 200Tdi Range Rover, and so the whole weekend basically turned into a masterclass.
'They could have laughed at us,' explained Mike, 'but he came over and told us what to do, and we found that it worked. It was a really important event for us, mainly because we learned so much from it.'
More learning came at the Muddy Truckers, and this time the lesson was that his 90 was 'a big, soft panelled car.' Those panels, every one of them, were reduced comprehensively to scrap, so he started protecting the vehicle with tube – until it ended up even bigger and, though no longer as soft, now so heavy it was basically useless.
He'd already spoken to Malcolm Whitbread about building one of the company's very popular challenge buggies, so once he was actually working there it was only a matter of time. What his unusual position of being a customer as well as an employee meant, though, was that rather than speccing the vehicle to suit what he already had, he could go ahead and build it exactly the way he wanted it to be.
To cut a long story short, that meant a TD5 engine and five-speed manual box from a Discovery 2, mated to a 1.4:1 Defender transfer case and strengthened 24-spline axles with ARBs all-round. The engine is fitted with a VNT turbo and roars out an estimated 200bhp – enough, in Mike's words, to 'make the hairs on the back of your neck stand up' when you give it the berries.
But that's not all. We mentioned the AlliSport connection, and Mike has a tie-up with the company that's seen it use his vehicle as a hardcore test-bed for a variety of spectacular new products. The merest peek in the engine bay, for example, is a feast of gleaming alloy and tidy silicone hose. What you're looking at, if you can draw your eyes away from the ultra-sexy five-branch exhaust manifold for just a minute, is the business end of a water-to-air intercooler.
This is an exciting development for lots of reasons. Principally, though, it solves the problems you get with the traditional air-cooled system turning into a large heat-sink when clogged with mud or operating under heavy load at very low speeds – both things that tend to happen rather a lot on challenge trucks.
The system starts with a custom intake pipe which routes air from the filter to the turbo. This is a wide-bore affair with the sharp angles designed out, and its all-aluminium construction means there's no danger of it failing to stand up to the demands of an over-sized turbine.
Beyond the turbo, in the void ahead of the engine where the radiator would sit on a standard TD5, is the charge-cooler itself. This gets cold water from a fan-assisted radiator behind the driver, using it to cool the charge of compressed air from the turbo.
'As long as there's water in the charge cooler,' explains Mike, 'the cooling efficiency will always be approximately the same no matter what. From the testing AlliSport did, the outlet from the turbo was over 120 degrees and the inlet to the engine was sub-30. This was measured with the vehicle stationary and a high idle speed for 3-4 minutes, as if we were retrieving the ropes on to the winches.
'Having driven it at speed, there's a definite improvement over what we had before. Even once the engine was at full operating temperature, the water in the charge cooler system was never more than lukewarm.'
The cooling system, as opposed to the intercooling system, is also from the AlliSport portfolio and was bespoked for this vehicle. Located at the back of the vehicle, just inboard of the rear winch, is a high-spec aluminium radiator, with a Spal cooling fan mounted to bespoke cowl. A remote header tank is located next to the centre winch to keep it out of the way and the system is plumbed throughout in alloy piping and silicone hose, with the original TD5 thermostat controlling the flow of coolant.
All this arrived after the vehicle had been shaken down in its first events, and not a moment too soon. Because what had happened first time Mike took it out to play? It had overheated, that's what. 'We literally got it finished on the Friday night and just put it on the trailer, and typically of a rushed job we had masses of cooling problems from air locks. So we spent most of the Saturday fixing it, but then by the Sunday night we were up to eighth overall – even with a badly slipping clutch.'
Now, with more events under its belt, the vehicle is getting towards being sorted, and with King of the Valleys on the agenda that's no bad thing. Even so, 2012 will be its first full season, so it won't be until the end of this year that Mike's ready to decide if it's up to the sort of events he has in mind – namely Croatia, Ladoga, and most of all the infamous Dresden-Breslau. Not an event that gets much attention from UK off-roaders – but with a few more high-profile entrants, that could change.
Talking of changes, the arrival of all this top-notch and very wantable AlliSport kit shows that even this soon after getting the vehicle up and running, Mike is willing to do whatever it takes to improve it. When we took these pictures, for example, he was halfway through fitting a set of Fox hydraulic bump stops (only the rears were in place), and he was planning to replace the 12-volt XP motors on the front winch with a 24-volt Bowmotor 2 set-up.
On top of this, the learning never stops. Mike admits that he was seduced into using a Discovery 2 power steering box by its big, strong sector shaft. But in keeping with a lot of people, he's since found that while these rarely give trouble when used the way Land Rover intended, on more extreme vehicles the roller can punch its way right through the worm gear. By the time he ever takes it to Breslau, it'll be running either hydro-assist or something Japanese.
Nothing major there, though – just the constant fettling it takes to turn a good truck into a great one. As it is, Mike has put his days as the driver of a 'big, fat 90' well in the past, and with the Whitbread frame allowing his vehicle to weigh in at just 1850kg in full competition trim, he's very much ready to take on the top boys.
There are vehicles built to look more show-stopping than this one, and to blow you away with the sort of articulation most people admit you don't actually need, but there's no doubting Mike's 100" masterpiece is one to watch. And if you get the chance to gawp under its bonnet, take it. Just don't be surprised if you start dreaming about aluminium soon afterwards.
ARB AIR-LOCKERS, WARN 8274, FOX COIL-OVERS, MAXXIS CREEPY CRAWLERS, ALLISPORT, GOODWINCH, BELL AUTO SERVICES TURBO
Share this article