Enguard Navara Shows Potential of E.V. Tech
Originally Published: February 2017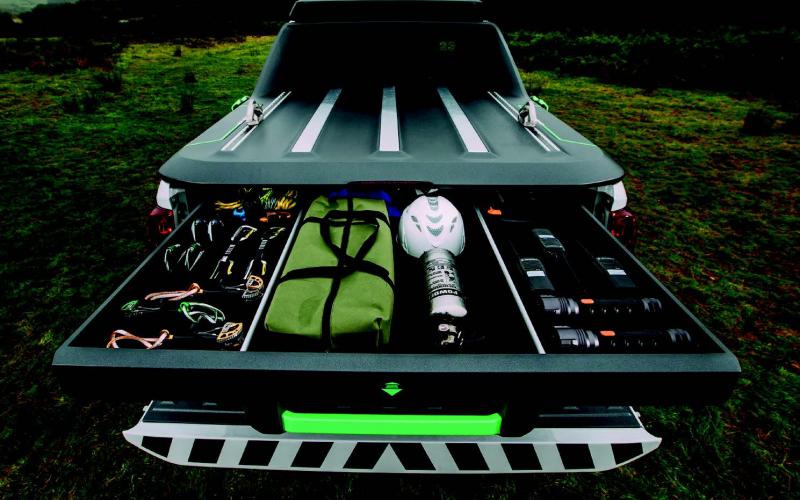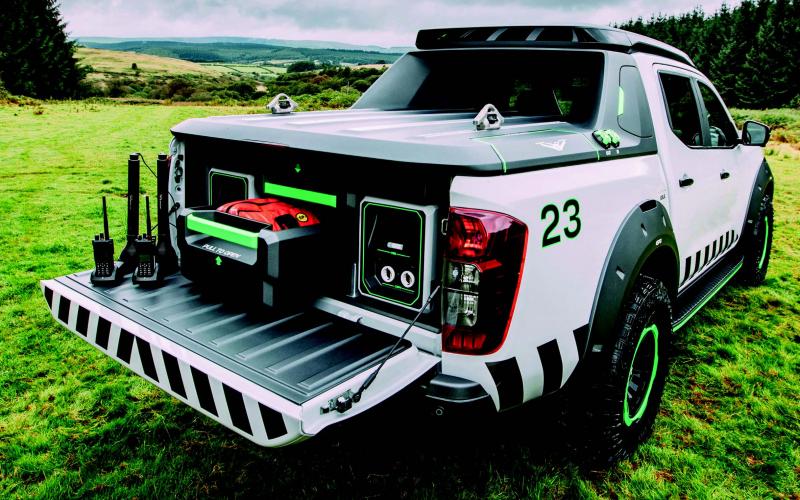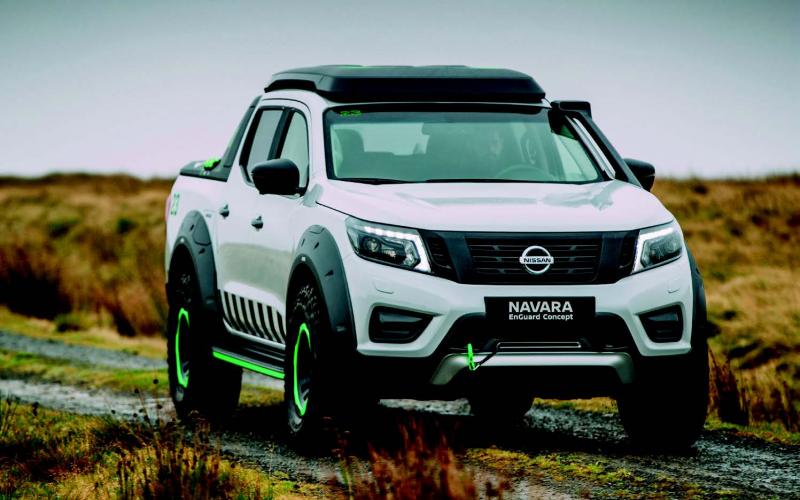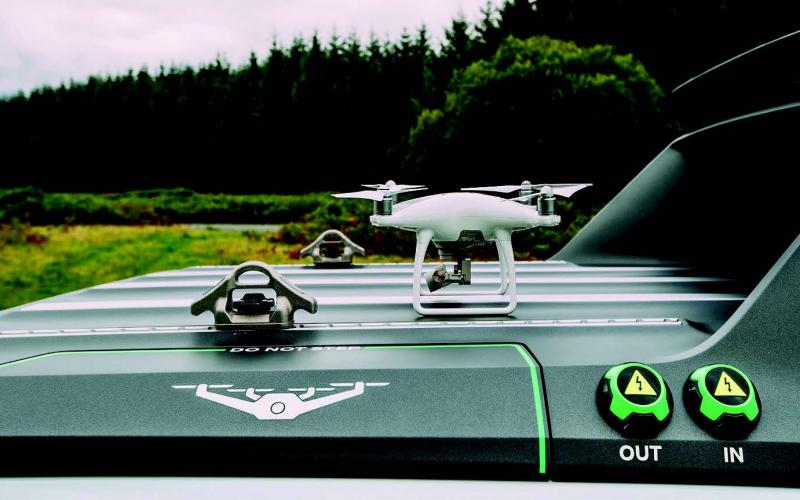 <
>
Nissan's concept double-cab features enhanced off-road ability and uses electric vehicle battery packs to power rescue equipment
Nissan's Navara EnGuard Concept is an illustration of how pick-ups can be adapted to suit the demands of specialist users. But it's more than that – it's a vision of the ways in which electric vehicle technology can go beyond its primary purpose of propelling cars and trucks and start having a positive impact on the wider world.
Unveiled at the recent Hannover Motor Show, the Navara EnGuard is a rescue platform designed to operate in harsh, extreme and inaccessible environments. Based on the 2.3 dCi Double-Cab Tekna model, which was tested in last month's Total Off-Road, it has been enhanced for extra all-terrain ability – and fitted out with a suite of rescue equipment operated from EV battery packs.
The most obvious change from standard is a fully adjustable +50mm suspension system, which greatly enhances the Navara's already prodigious ground clearance and makes room for a set of outsize Cooper Discoverer STT Pro tyres. The bodywork is protected by toughened side steps and wheelarch extensions, while beneath a hidden front winch is a heavy-duty bash guard.
The engine breathes through a low-profile snorkel and up top, a 360-degree strobe lighting pod raises the roof line by 136mm.  The emergency strobe lights are duplicated in the wheelarches and at all four corners of the vehicle. Elsewhere, fluorescent green detailing might look like a styling touch – but Nissan says it was chosen as it's the most visible colour in daylight and is also most easily identifiable by people affected by colour-blindness. The green highlights on the wheels and side steps are intended to stand out in the headlights of approaching vehicles – helping their drivers to spot Navara in conditions where visibility is at a premium.
Talking of visibility, among the on-board equipment the truck carries is a DJI Phantom 4 drone. This weighs 1.38kg and has an operating ceiling of 6000 metres, flying at a top speed of 45mph for up to half an hour while relaying images back to the vehicle – whose operators can view then on a pop-up HD screen mounted in the side wall of the load bed. The idea is that the drone can provide the crew with information – about the environment they're about to travel into, or the current state of the disaster they're travelling to relieve.
But the real point of the EnGuard Navara is the power source for the truck's various electric ancillaries. Inside a weatherproof aluminium housing is a pair of seven-cell, 2kW portable battery modules similar to those found in Nissan's Leaf and e-NV200 electric vehicles.
Charged by the engine, these are maintained in a constant state of readiness – with five output sockets allowing them to power equipment such as specialist cutting or lifting gear.
With recessed ends for easy carrying, the battery packs are designed with the specific intention of providing an efficient alternative to a petrol generator – one with zero emissions and no requirement for flammable fuel, allowing them to be used in enclosed spaces like caves or
buildings without any added risk.
'Nissan is working to explore how its pioneering EV battery technology can be integrated further into society,' the company says. 'These prototype battery packs provide a real-world example of how it could be applied to new sectors, to provide cleaner, more sustainable
power solutions.'
The remainder of the load bed is taken up by a pair of pull-out fibreglass trays. A shallow upper tray contains lightweight items such as two-way radios, ropes and an axe, while a deeper, narrower unit beneath it contains larger items like an oxygen tank and resuscitation kit, life
jackets and buoyancy aids.
While the ultimate purpose of any concept vehicles is to help its manufacturer sell cars, the Navara EnGuard does demonstrate just how suitable pick-ups and double-cabs are for being modified into working tools with a very specific purpose. It also shows off the ways in which electric vehicle technology can provide more than just a cleaner means of getting us from A to B – Nissan has already made moves into vehicle-to-grid charging, whereby electric vehicles actually supply power rather than a consuming it, and this new application moves that another step forward.
'Our prototype EV portable battery pack reveals how Nissan will integrate its world-renowned EV battery technology and expertise into new sectors in the future,' commented Nissan's LCV boss Philippe Guerin-Boutaud.  Dealing with disasters is just the beginning – but for now, 4x4 response networks take note…
Share this article