The First Of The Few
Originally Published: September 2009
Words: Alan Kidd
Pictures: Steve Taylor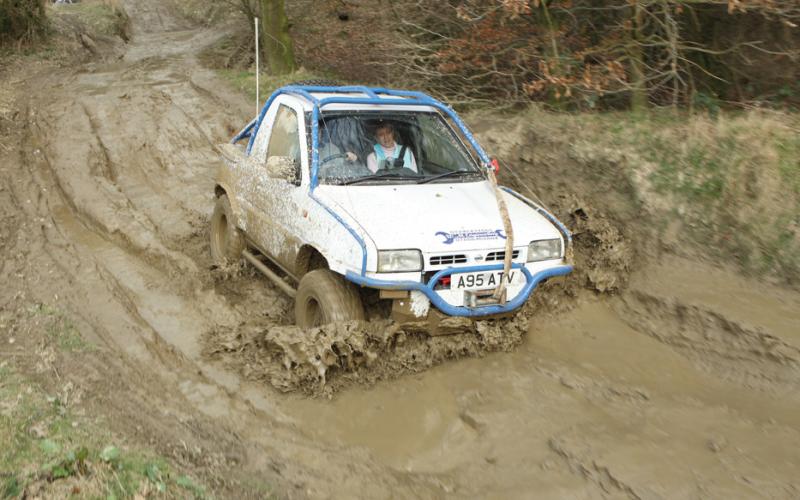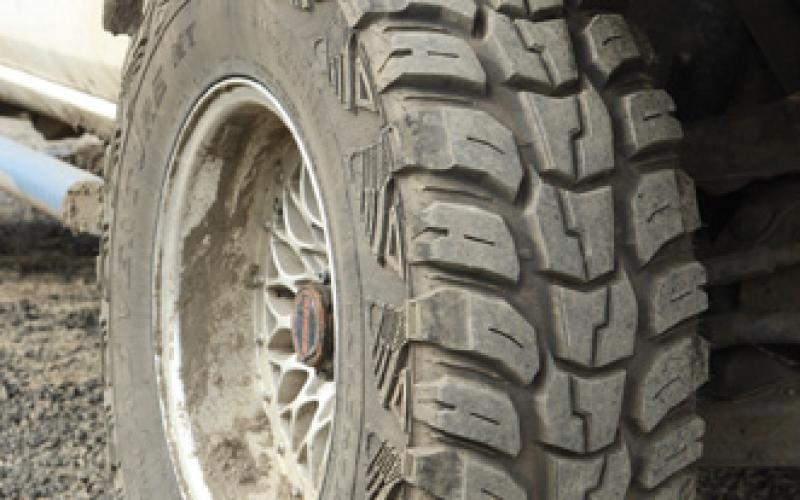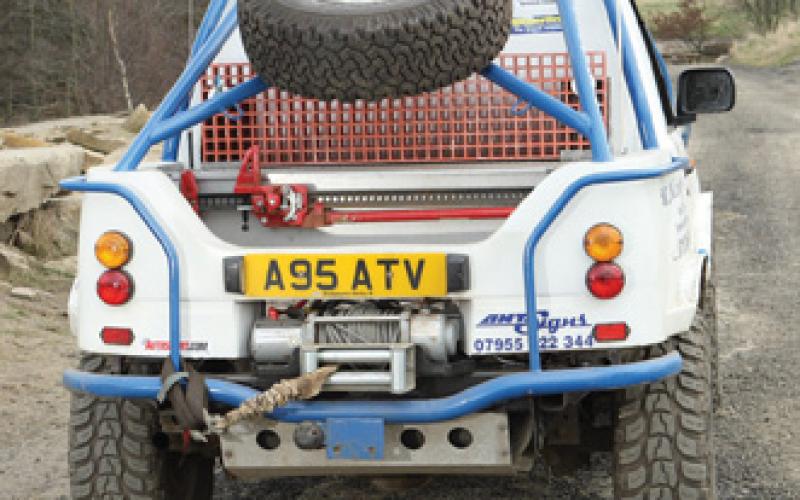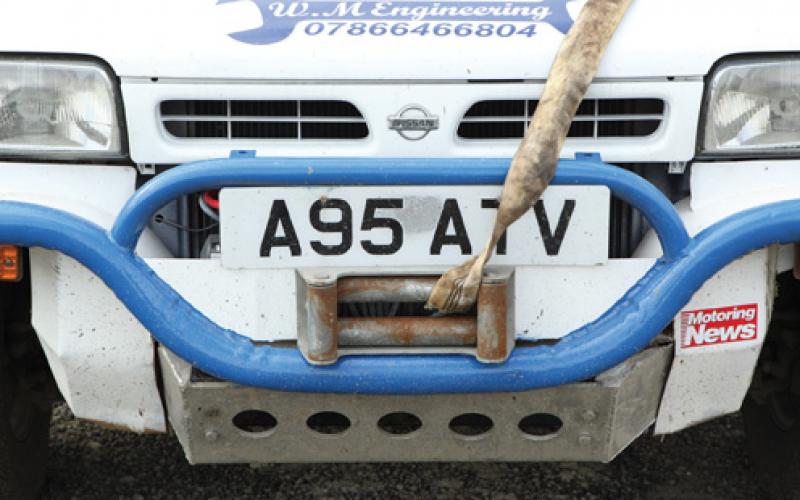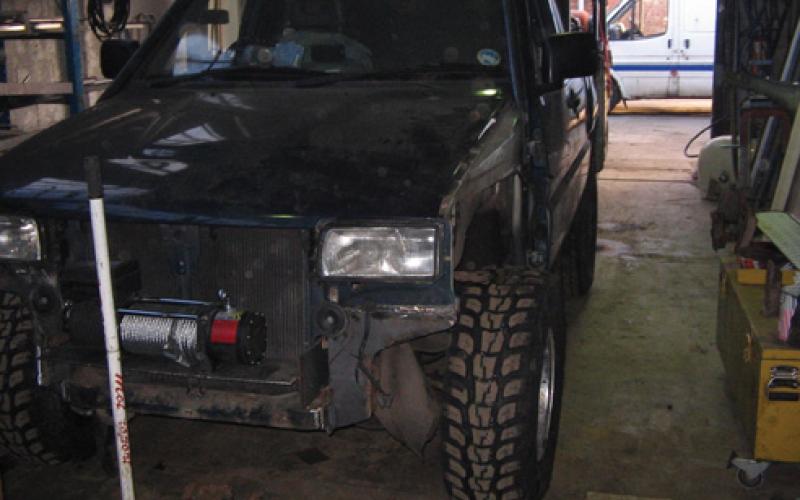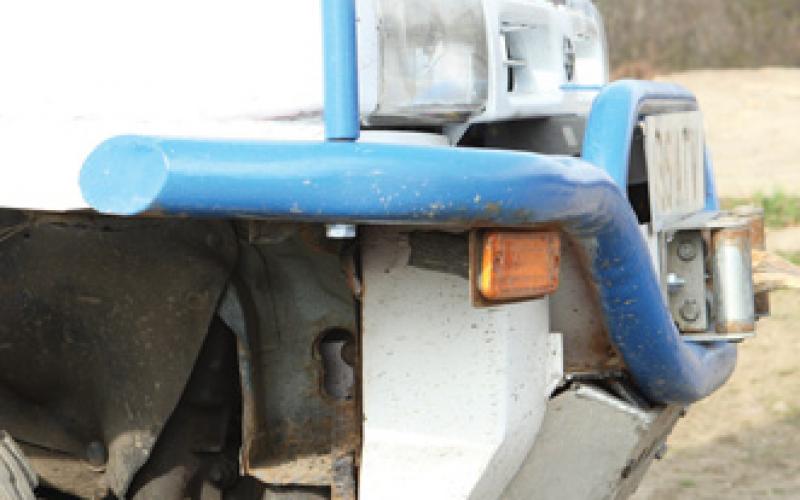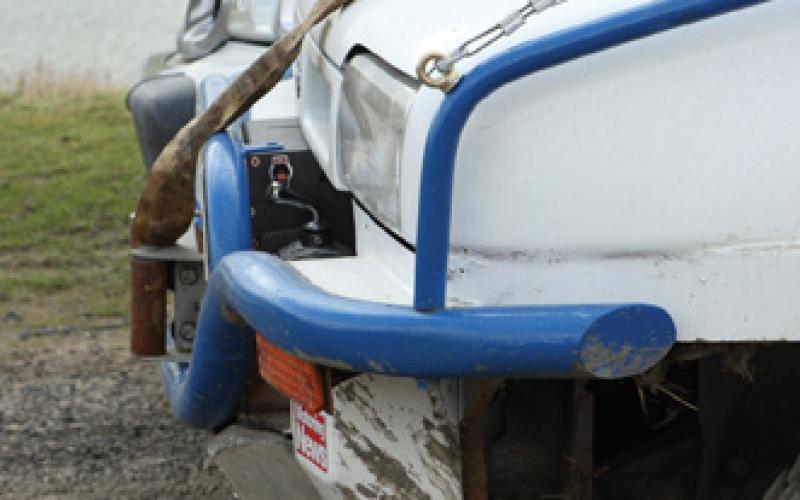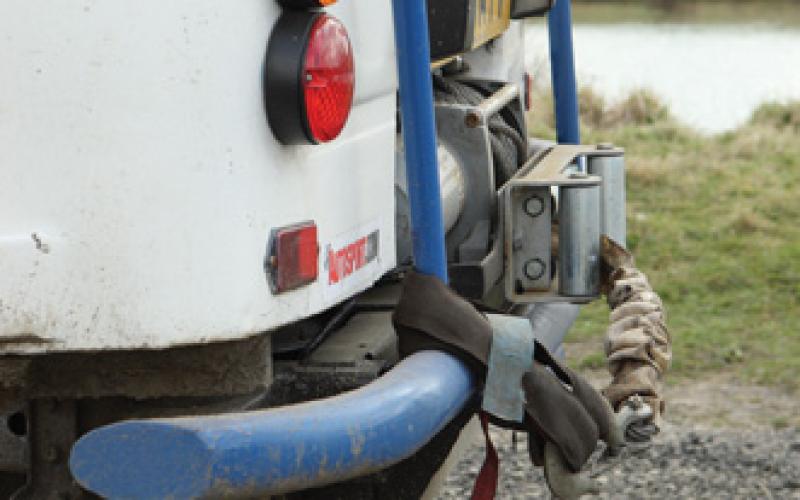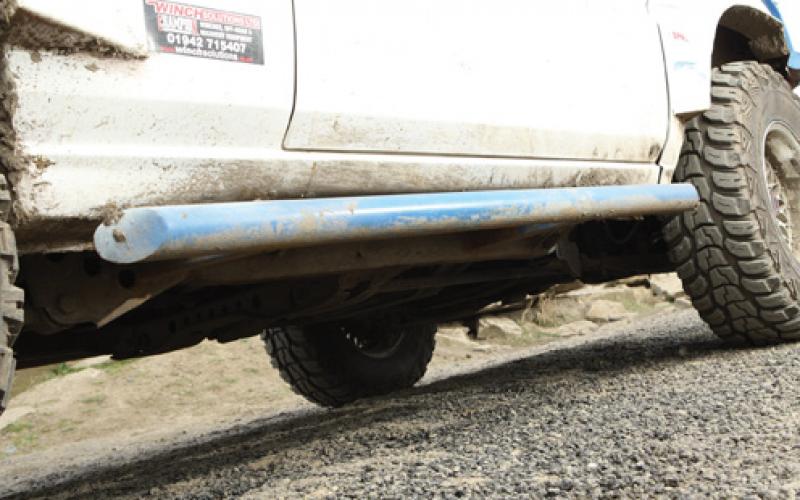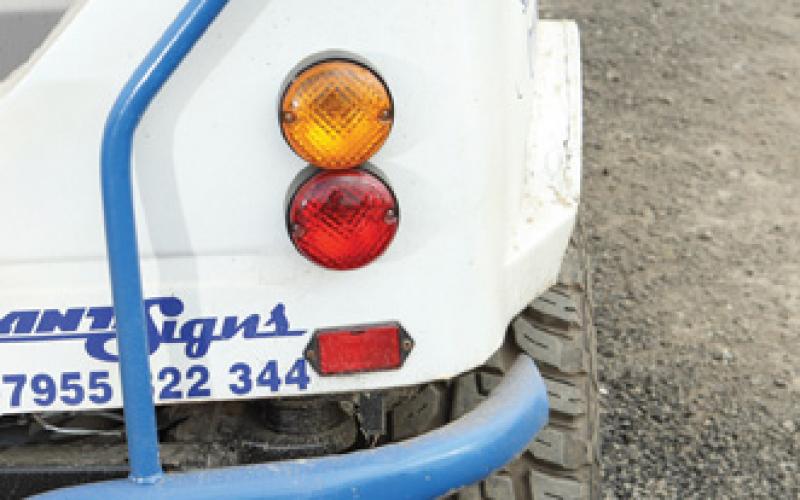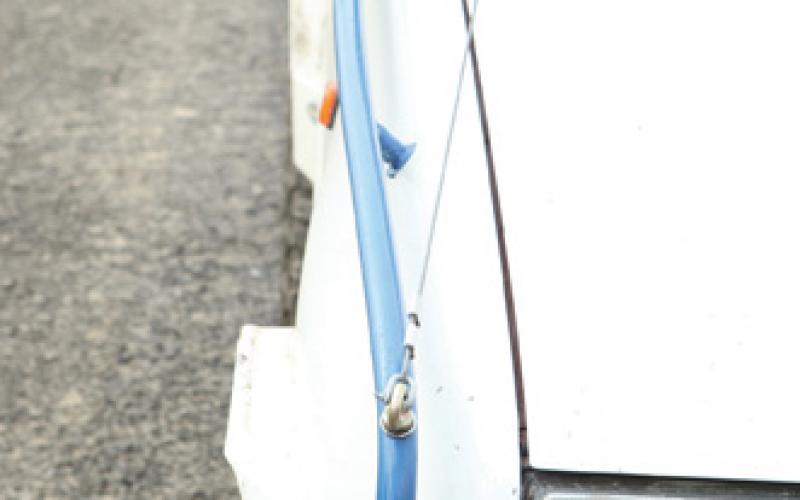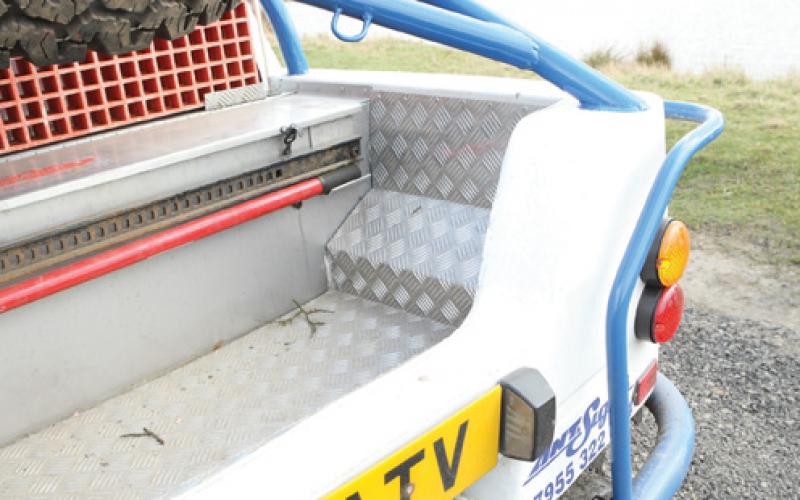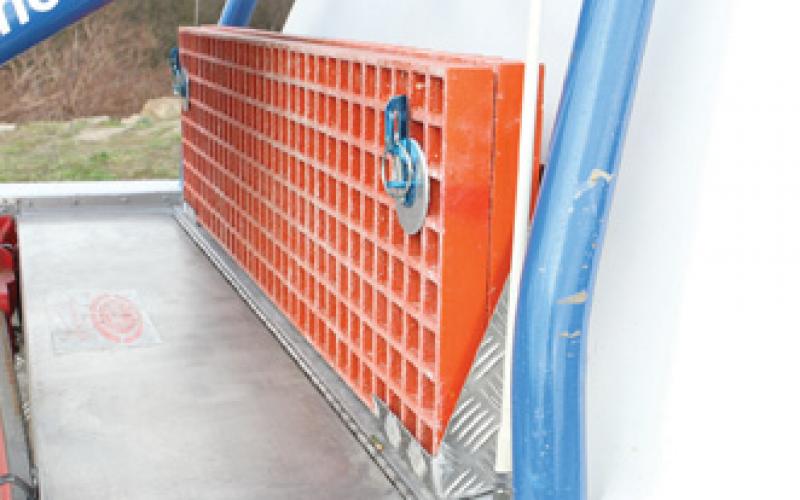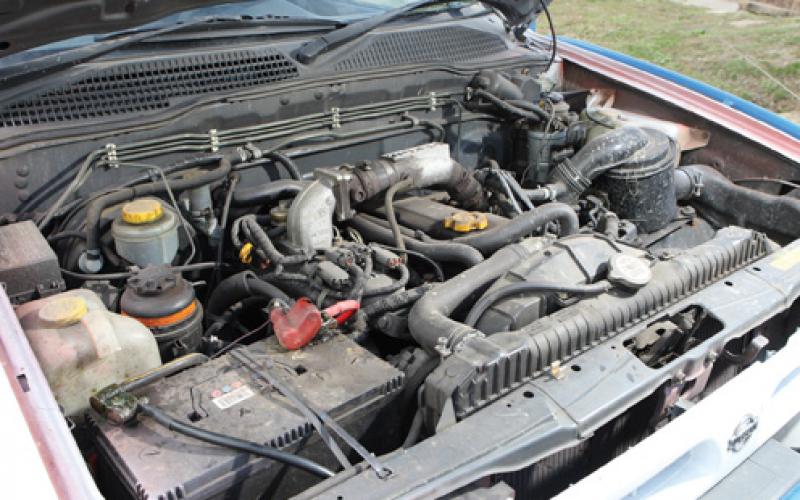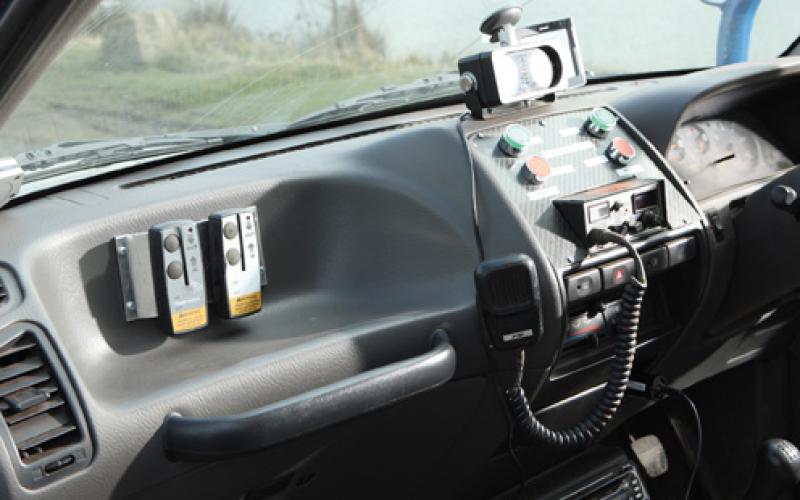 <
>
Modified Nissan Terranos are almost unheard-of in off-road circles.  So Bill Mitchell's 1995 three-door is something very special – not least because it's a forerunner for something that promises to be more special still…
It's been said before, but one of the great mysteries of the publishing world is that few readers would ever imagine just how much of the stuff that appears in newspapers and magazines was written by people dressed only in pants. Much of our content comes in from freelancers, you see, and even staff members often tend to work from home when there's writing to be done.
I once read an interview with some novelist or other who said her top tip for aspiring scribes was that you should never write in your pyjamas. But believe me, working from home instils some delightfully slobbish habits. I once did a live radio interview while dripping wet having just got out of the shower, and a whole chapter of the book
I wrote about hybrids ten or so years back was typed one-handed with a cat balanced on my lap.
Now, I'm happy to relate that as I write these words, I'm not dressed only in pants. In fact, I'm in bed. The spare bed in my mum's house back home in Edinburgh, in fact, with a mug of tea on the go and my laptop wobbling on my knee.
The less said about the tea itself, the better (I think in my bleary-eyed early morning state, I may have fetched out a bag of Earl Grey by accident), but the mug itself is one I see every time I come up here to visit. Bought years and years ago, it's a souvenir job from RAF Warmwell, from where Spitfires flew during the war to defend us from the Luftwaffe.
On one side, there's a slightly dreamy watercolour of a couple of Spitfires in flight.
On the other, there's a bit of blurb about the particular planes that flew from Warmwell and a line about their designer, the brilliant Reginald Mitchell, whose prowess as an aeronautical engineer put him decades ahead of his time and made him one of the foremost non-combat heroes of WWII.
Now, we don't think there's anything about a family name that lends itself to being a visionary engineer. So it's probably just coincidence that when Bill Mitchell went looking for a 4x4 that 'offered a bit more of a challenge than a Land Rover,' he finally settled on a project to create a fully prepared Nissan Terrano.
You'll already have identified from the photos you see here that when we say 'fully prepared,' we're not talking about a frenzy of bolt-on goodies. Though if you know your Terranos, you'll appreciate that this wouldn't be possible, what with there not really being any bolt-on goodies available for it.
No, this is a story about what happens when a fabrication engineer gets his teeth into a vehicle. Bill served his time in the trade at Staveley Chemicals and now has his own company near Chesterfield, specialising in welding, fabrication and general engineering in assorted metals including ally, stainless and mild steel.
It's not a bad background for someone looking to turn a 4x4 from mild to wild, really. And when you toss in an insatiable interest in everything four-wheeled, you've got a match made in heaven.
'I've always had a strong love of engines and four wheels,' Bill confirms, 'getting my first car, a Mini, at around the age of fourteen. As I grew older, the toys grew bigger, faster… and more of them! By the age of eighteen, I had been stock car racing for a couple of years and my runaround was a Boss Mustang convertible.'
Not your average snotnosed kid in a crap Saxo with a big stereo, then. 'By the time I reached my early twenties, and for the next eighteen years, I was heavily  involved in grass track racing, becoming East Midlands champion in the mid-eighties, with the occasionally single-venue rally thrown in for good measure. During this time, along with holding down my full-time job as a fabricator and welder, I was also running my own business, JBM Motorsport, which specialised in preparation, on-event servicing and parts supply.'
As is so often the case, a hobby turns into a business, and Bill started to find that the cars he'd built were doing a very good job of advertising his fabrication skills to others. 'I was approached by various people asking me to help them build vehicles. These included anything from single-seater grass trackers to a rear-engined Chevy buggy for comping!' And so WM Engineering was born.
'As I was getting older and my body was starting to slow down, not to mention that the bones and bruises were taking longer to heal, I decided to do less driving and focus more on the design and development aspect, which seemed a good idea as more and more people required bespoke items. So I decided to start my own engineering business.
'In latter years, this moved away from motor sport and diversified into industry. But I really missed four wheels and an engine. So I started to look for a challenge. Having previously owned and modified three Land Rovers for off-roading, I thought this seemed the perfect hobby – but I wanted something different. I wanted to create a vehicle that would be able to tackle the more rugged terrain, but which could still be used on the road.'
Easy, you might think. Just spend about three years' worth of mortgage payments on kitting out a nearly-new Defender 90 to look like the ones you see every month in Land Rover Fetishist magazine. Many have done it, and many are yet to. But at so many levels, that would be missing the point.
Not that Bill hit the bullseye without needing a couple of sighters first. Before the Terrano, first came a Suzuki SJ413 which he modded up, only to fall out of love with its lack of power, and then came a Toyota Hi-Lux. This had, as Bill puts it, 'been slightly modified with a six-inch body lift and 35-inch Wrangler tyres.' How many inches count as extreme, then…?
'I promptly removed the pick-up bed, which was rotten, and replaced it with an all-aluminium tray back. I ran this for a few months, but a local farmer came and made me an offer I couldn't refuse.' Back to square one, then.
'I sat down and thought about both my previous vehicles,' says Bill, 'and decided that neither of these really fulfilled my vision of a vehicle that had the power to tackle the more rugged terrain and still be used on the road. Enter the Nissan Terrano. I've owned a number of them, and the company currently runs a commercial which has clocked up more than 230,000 miles on its original engine and box, so I felt this might be the ideal machine to modify. It offered a real challenge, as obtaining modified parts off the shelf is impossible, and met all my criteria both on and off the road. Nothing against Suzukis or Land Rovers, but if you've got a big bank account or credit card all you have to do is go on the internet and buy what you need to modify them.'
Having reached his decision, Bill went looking for a likely truck, eventually turning up a 1995 Terrano 2.7TD SWB on eBay. 'The project started on 5 December 2008,' he recalls. 'It was stripped down, removing all the plastic trims and bumpers. We removed the front wings and panels, and cut down the bodywork, then did the arches and extensive sheet steel work. Then came the roll cage, rock sliders, winch mountings and bumpers, all of which we fabricated and fitted ourselves. After seam welding, the bodywork was filled, prepared and primed for painting. That's the stage we'd reached by Christmas Eve – and all of it was done in our spare time!'
Things were helped no end by the sound condition of the vehicle itself, whose chassis was in tip-top condition. Bill did modify it very slightly, adding a new rear crossmember in order to allow a small amount of bobtailing as part of the process of turning the vehicle into a pick-up. This also created enough room for a rear winch, which is mounted flush to the body in order to maintain its now-excellent departure angle.
Said body is a long way from standard, having been treated to some major sheet metal work. The creation of a pick-up bed is as good an example of this as you should need, but the arches have also been heavily reworked in order to accommodate the 31-inch tyres Bill was aiming for.
Protecting the vehicle's body, and of course those of the people sitting in it, is a six-point roll cage made from 48mm CDS. Fixed directly to chassis fore and aft of the cab, and braced back to the body mounts at the rear crossmember, this runs up through the bodywork to become external above the vehicle's waistline. It also supports tree sliders designed to protect the corners from the inevitable; made from 22mm CDS, these run down to a set of custom front and rear bumpers in 60mm CDS and 3mm plate, which you can safely say won't be shifting very far unless Bill hits something so hard they'll be very well down his list of concerns.
The same thickness of CDS is also used for the rock sliders, which mean this could well be the Terrano with the best-protected sills in the whole world. Further peace of mind, in a different but arguably even more crucial area, comes from a sump guard in 12mm aircraft-grade T10 aluminium which is integral to the bumper, running back to the diff (remember, it's independent at the front) and thus providing fairly bomb-proof protection to the steering rods.
The tree sliders aren't the only thing hitching a ride on those bumpers. Each is also home to 12,000lbs of Winchmax pulling power, nicely tucked up in the 'tailgate' at the rear and hidden away behind a fabricated shroud up front. Both winches have dash-mounted controls accessible by either the driver or co-driver, as well as full remotes and plug-in wanderleads. Strops, snatch blocks and other recovery gear are kept in a stainless storage box spanning the entire width of the bed at the back of the cab, with waffles and a high-lift mounted on top of and behind it.
We mentioned those 31-inch tyres a few moments ago; fitted on Compomotive split-rim alloys, these are 31x10.50R15 Kumho KL1s, which Bill reckons 'work as well on the road as off.' He does also have a set of similarly sized BFG All-Terrains on Toyota Surf alloys, but tends to leave these on his Terrano van.
Turning the wheels is a largely unmolested drivetrain powered by the 2.7-litre turbo-diesel engine that was standard at the time. As a 1995 model, this was from the pre-intercooler era – this only arrived the following year, when the facelifted Terrano II with round headlamps came along. 'It produces enough power to meet most requirements faced by rugged terrain,' says Bill. 'But in the future I do plan on making a large intercooler, as my Terrano commercial is a later version with a factory-fitted one which produces 20bhp more and a better torque curve.'
The gearbox and transfer case are fine examples of the 'if it ain't broke, don't fix it' principle in action. The rear prop, on the other hand, was broke and did get fixed, with the rear yoke having been machined to allow more movement. 'The rear UJ is the only item ever to have failed and needed replacing,' explains Bill; thus far, his remedy has prevented any repeat.
Beyond here, both axles are all-original, which means there's a limited-slip diff in the back. Bill has had it out for a health check, and reports that it's in fine nick – as are the brake flexis, thanks largely to the fact that they were extended before Bill ever tried taking the axles towards their limits of droop.
This is some way greater than standard, as is the vehicle's ride height – though with a lift that extends only to 30mm (about an inch and a quarter), it's apparent why the bigger tyres called for so much of the arches to be removed. The lift was achieved at the front by removing and re-splining the adjustable torsion bars, while at the back Bill had a pair of coil springs made up to match.
As you'll have seen from our pictures, the vehicle doesn't exactly want for wheel travel, especially at the blunt end. Bill confesses not to being totally happy with it yet, however: 'there is still quite a bit of development and design to be done on improving the suspension travel, ride height and articulation,' he says. As we seem to say every month, there's no such thing as a finished project…
Except this one is, at least very nearly. That's because Bill's already well on the way to getting its replacement on the road; this will be along similar lines but will weigh less and have greater ground clearance, and all fabrication will be in aircraft-grade ally. Beyond that, it's very much a case of watching this space…
The Terrano is a very, very unusual vehicle on which to base a project, and if all you want to do is bolt a load of goodies on to a Land Rover there's not a lot you'll have learned by reading about this one. But it's a bit of an object lesson in doing it yourself, even if having your own engineering business is sure to come in handy along the way. 'To sum up, says Bill, 'the only items I purchased ready-made were the vehicle itself, four rims and tyres, two rear springs, two winches, a high-lift jack, waffle boards, CB, sat-nav and three tins of paint. Everything else was bought as raw materials and designed and fabricated in our spare time at my engineering unit.
'There was also one other purchase, the number plate, which I thought was appropriate as it was A95 ATV. It cost £325 and just happened to be on another Terrano, so I also got a complete set of spares!'
In total, Bill says that the amount of money spent on creating what may well be Britain's most unusual Terrano was less than £1200. That doesn't include the value of his own and his team's labour, of course, and as an advert for what WM Engineering can do it's great value for money.
The money spent may have been slight, but that doesn't mean any shortage of effort went into the vehicle – which, as those who saw it at this year's British Indoor 4x4 Show will confirm, is every bit as well presented as it is unusual. And Bill is quick to thank those who helped him make it that way: 'my apprentice Colin for his time, Craig my son for his hours of grinding, and my partner Maggie for help with the paintwork.
'Last but not least,' he continues, 'I just want to say a big thank-you to Total Off Road for being interested enough in my off-roader for it to feature in the magazine. I just hope the readers enjoy it.' If you appreciate good engineering even a bit, he need have no fear.
DIY BUMPER, TERRANO, DIY ROLL CAGE, WINCHMAX WINCH, DIY ROCK SLIDERS
Share this article