We've Only Just Begun
Originally Published: July 2006
Words: Tim Gibson
Pictures: Steve Taylor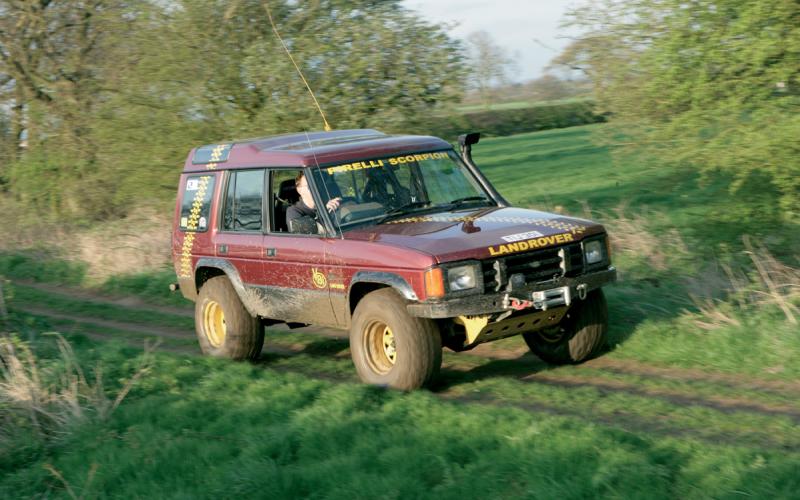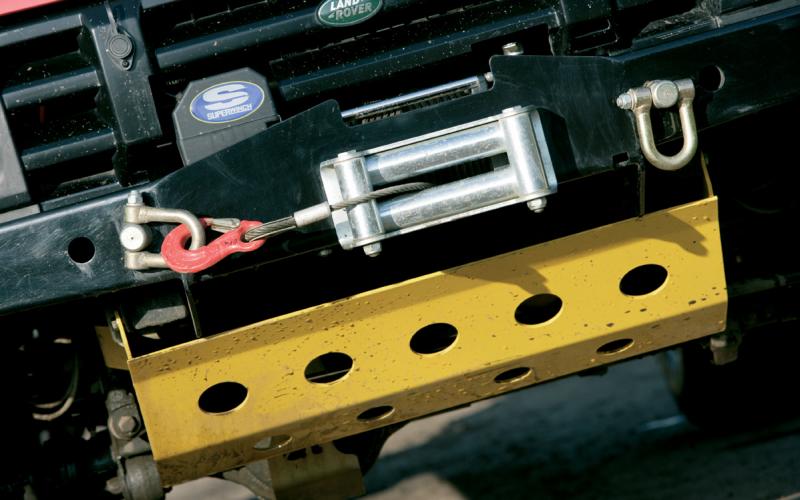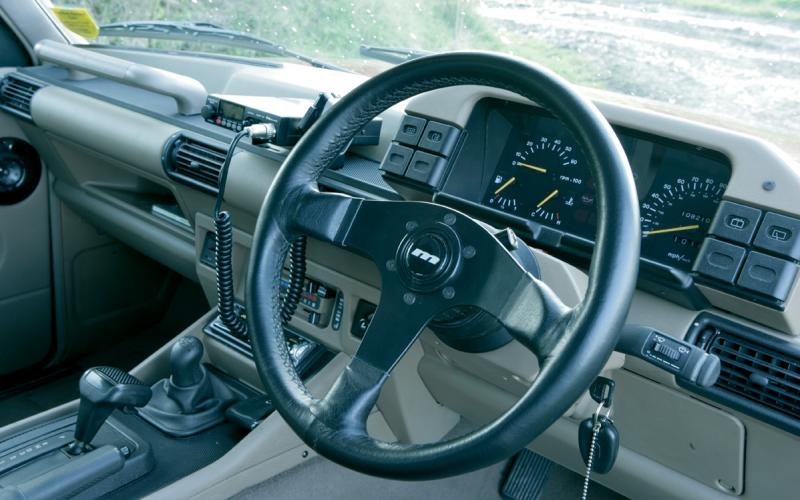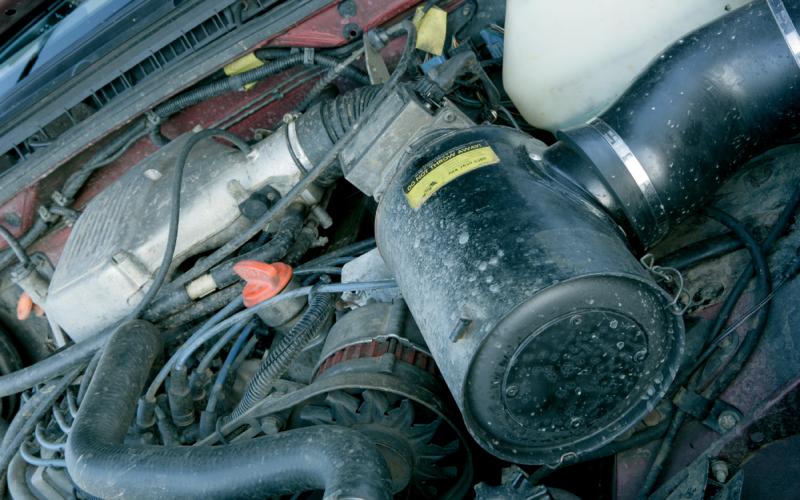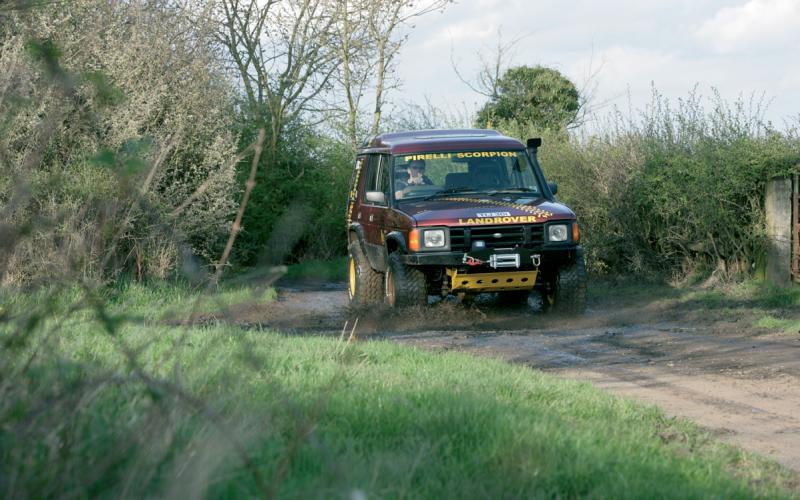 <
>
When Pete Smalley decided to take up off-roading, he knew there was only one vehicle for him. Within months he found a 200-series V8 Discovery, fitted a two-inch lift and was planning his first green lane trip. Not bad for starters, eh?
It is hardly surprising that when newcomers to off-roading ask established enthusiasts what vehicle they should buy to get going, they are often advised to look for a Land Rover Discovery.
Although an expensive top-end 4x4 when it was first launched, the earliest examples are now available at bargain bucket prices. And when it comes to modification potential, it's hard to think of a vehicle that is easier to work on or for which parts are more widely available.
When Pete Smalley decided he would get involved with the off-road scene, therefore, a Disco was top of his shopping list. 'I've never off-roaded properly before,' he states, 'but I decided it would be a good pastime to take up because, once you've bought a vehicle, it's fairly cheap to enjoy.'
What Pete didn't reckon on, however, was spending a heap of cash fitting the vehicle with various trick bits. But he is philosophical about the extra expense. 'I decided that I was going to end up performing the work eventually,' he reflects. 'So I thought I may as well get it out of the way at the beginning. That way, I can focus on the business of driving the car from now on.'
A result of his modding activities is that Pete's first experiences of mud bashing have been a lot easier than most. After all, if you're taking to the trails in a lifted, live-axled, Solihull-built legend, it is always going to give you a bit of a head start.
'Part of me thinks I should have begun with a more challenging vehicle to drive,' he muses. 'But with the Discovery being so affordable, I don't think I'll ever struggle to find another one.'
For the meantime, though, thoughts of a replacement car couldn't be further from Pete's mind. He's just got the vehicle to a stage where he is happy that nothing else needs doing for a while. Now he wants to hone his talents behind the wheel, with a view to becoming involved in trials and challenge competitions as time goes by.
So far the bulk of Pete's off-road driving has been on the network of green lanes around his Leicestershire home. He is learning the basic skills of navigation, driving in ruts, clambering over rocky outcrops and the like – all in the unpressurised environment of gentle expeditions in his local area. 'I've bought a CB radio,' he explains, 'so I can keep in touch with other off-roaders on the lanes. I really feel like I've become part of a community.'
As first vehicles go, the Discovery is a fairly sorted machine. The 10x15" offset Wella wheel rims are shod with a set of 31x12.50R15 Pirelli Scorpion Mud Terrain tyres. These are a fantastic all-round tyre, offering plenty of grip in the brown stuff as well as a refined on-road performance. They're not cheap, however, but as Pete says, 'If you're going to do a job, you may as well do it properly from the outset.'
Because the Disco is not Pete's only vehicle, and is intended first and foremost as an off-road play thing, there is less of an air of compromise about his modding decisions than on some other 4x4s. For example, he didn't hesitate in fitting a two-inch suspension lift. This is because the impact a lift has on handling is less of an issue when your on-the-asphalt use is limited to journeys between lanes and pay-and-play sites.
Pete opted for a Bearmach lift kit, which comes complete with extended springs and shock absorbers. 'I opted for the Bearmach upgrade on grounds of price,' he states, 'and I've been really happy with the results.' A former mechanic, Pete has the advantage of being able to work on the Land Rover himself, and this helps to keep the budget sensible.
In order to make the most of the potential wheel travel that comes from the changes to the suspension set-up, Pete has installed dislocation cones on the rear axle. These came from Bearmach as well. They are complemented by extended brake hoses, which compensate for the increased drop-out of the wheels.
Another basic modification is the all-round Polybush kit, which certainly adds to the refinement of the vehicle as well as improving its ability to withstand mud and grime. Pete is a firm believer that if you look after a vehicle it will look after you – a maxim which rings especially true if you are an off-road enthusiast whose car spends a disproportionate amount of its time in the rough stuff.
When it comes to protecting the Discovery, Pete has been mindful of his relative inexperience as an off-road driver. In consequence, Qt differential guards are fitted on both axles. There is also a sump protection plate, which came from Tuff Toys 4x4 in Melton Mowbray. 'It would be a shame to damage the vehicle when I've only just finished building it,' he remarks. 'I think the underbody armour is worth every penny.'
Tuff Toys also supplied the Safari snorkel, which is augmented by raised axle and gearbox breathers to equip the Land Rover for wading. One of the greatest thrills associated with off-roading is driving through deep water. It's addictive, and a snorkel means splashes can be enjoyed with relative impunity from the adverse effects of water ingress.
This is particularly apposite for Pete's truck, which is fitted with an early 3.5-litre V8 engine. He opted for a petrol derivative because they are so much cheaper than Tdi versions. Since the car is intended to cover very few miles per year, the fuel consumption issue is more than offset by the money saved on the initial purchase price of the car. Besides, Pete is particularly fond of the distinctive roar of a Lode Lane V8 in full flow… he may be new to the scene, but clearly he's already imbibed a sense of what makes 4x4 enthusiasts tick.
A pair of bucket seats replaces the Conran-designed components that would have been standard in the cabin. Pete sourced these at a budget price and thinks they offer far more lateral support than the original seats. They also give the Discovery's interior a more workmanlike appearance, adding to the hardcore off-road image that he has tried to create.
Pete replaced the steering wheel with a Scorpion racing unit with this hardcore image in mind, and he ordered custom decals from a local sign writer in order to complete the picture. 'It's a bit of fun,' he says, 'but I wanted the vehicle to look the part!'
The Scorpion Racing front winch bumper helps on this score, as well. This is fitted with a Superwinch EPi9.0, which is a good budget 9000lb winch. The unit comes with steel cable, and Pete was happy to stick with that rather than upgrade to any of the more expensive synthetic alternatives.
He didn't intend to fit the winch at this early juncture in his off-roading career, but he decided to press ahead with it while he was shopping for accessories. 'I knew I would want one eventually,' he comments, 'so why wait?'
This strategy hasn't extended to the installation of a rear winch, although Pete has fitted a bumper that would be compatible with one in due course. This is a custom-made unit designed to minimise the Discovery's rear overhang. Pete knocked it up himself out of some sheet steel, and he is pleased with the results. Indeed, if this is the quality of his workmanship, he should have no worries about developing the Land Rover as his tastes get more extreme, and keeping a tight rein on his budget as well.
Making his own equipment is definitely on Pete's agenda for the future, but he wisely decided to gain a bit of off-road experience before taking on any complicated projects. This will equip him with a fuller sense of what is required, which will save wasted time and effort in building components that do not quite deliver the goods.
Mind you, as first-time projects go, Pete's Discovery is by no means a bad effort. He's obviously given a great deal of thought to the modifications that will suit his intended activities. He's keen to progress his driving talents, too, and both these and his truck will develop as his experience grows.
For the meantime, therefore, with his vehicle as modded as he wants it for the foreseeable future, there is nothing else for Pete to do than get out there and enjoy himself. And after months of hard work and no small amount of expenditure, few would begrudge him that right. If his initial efforts are anything to go by, this really could be the start of something great…
DISCOVERY, SAFARI SNORKEL, PIRELLI SCORPION MTS, BEARMACH SUSPENSION, SUPERWINCH EPI9.0
Share this article