Adult Entertainment
Originally Published: August 2006
Words: Alan Kidd
Pictures: Steve Taylor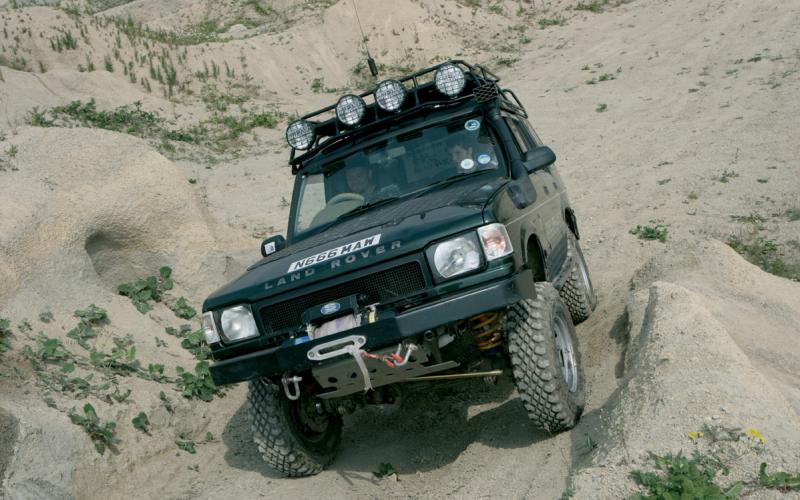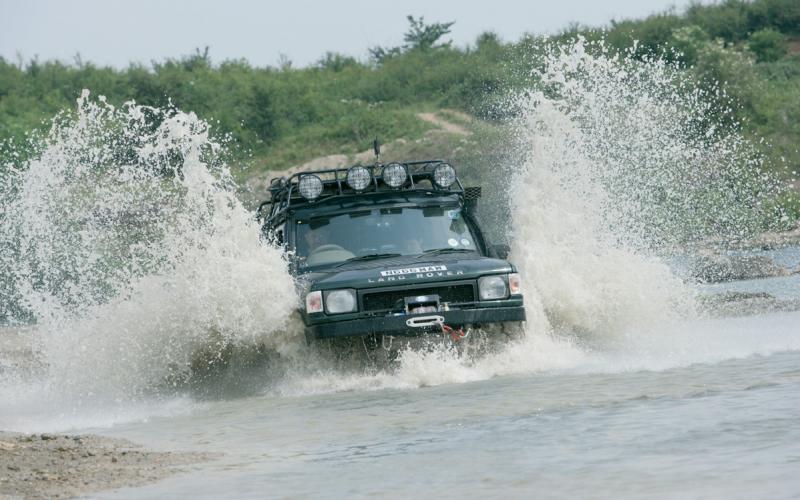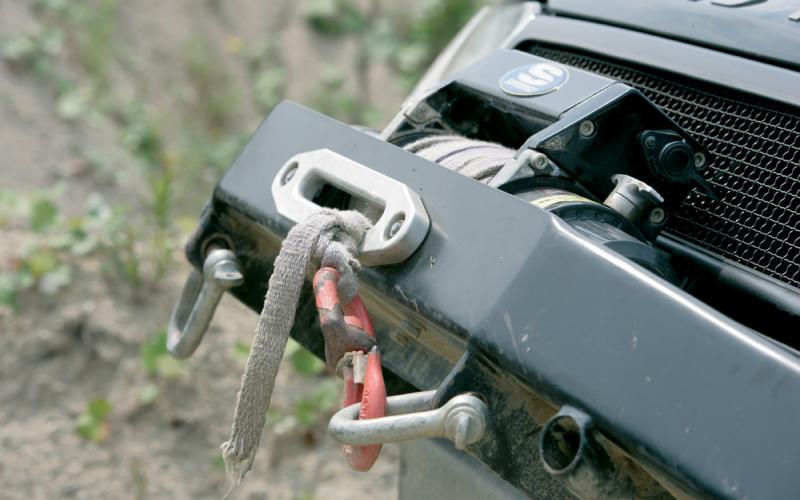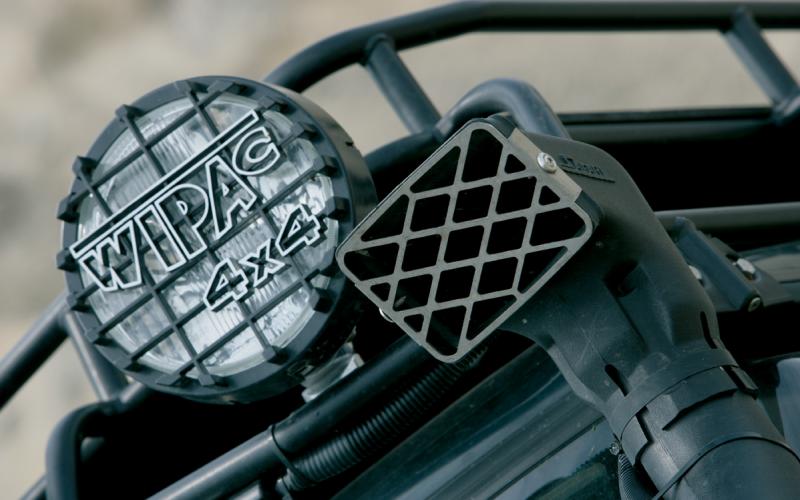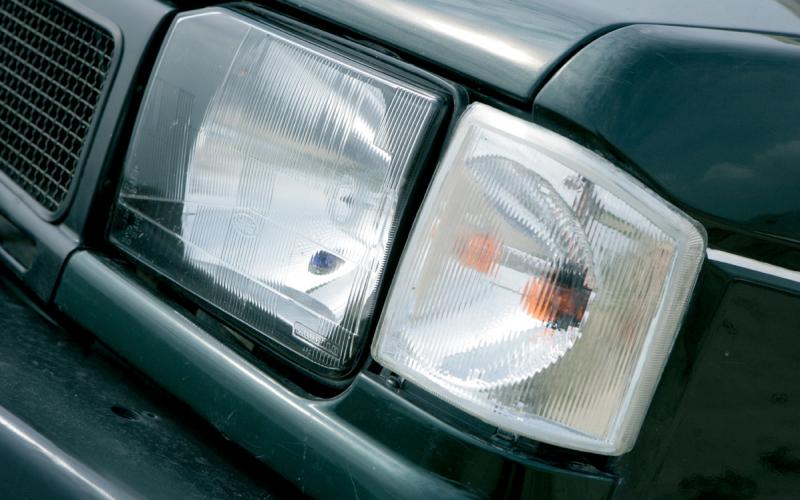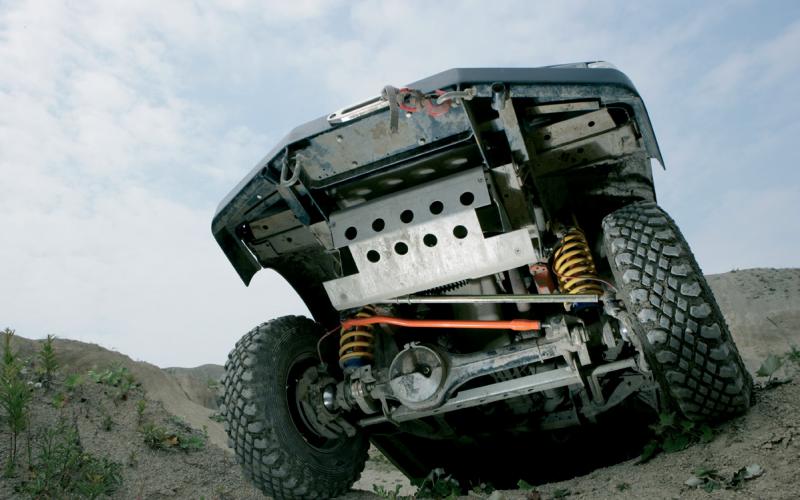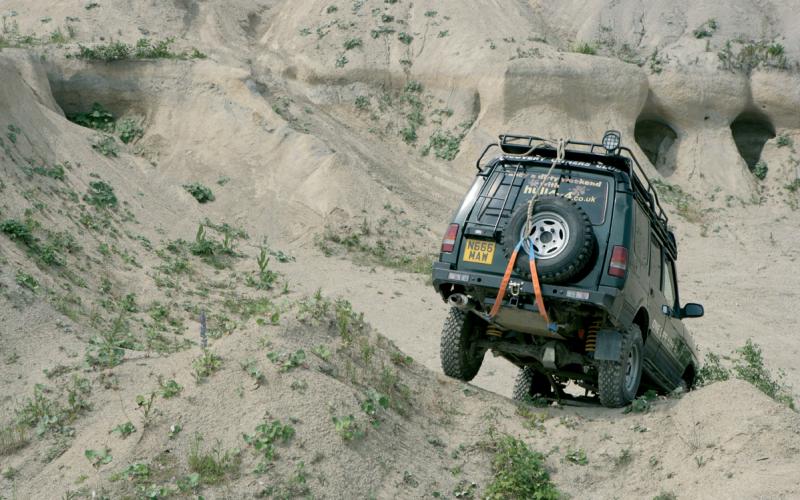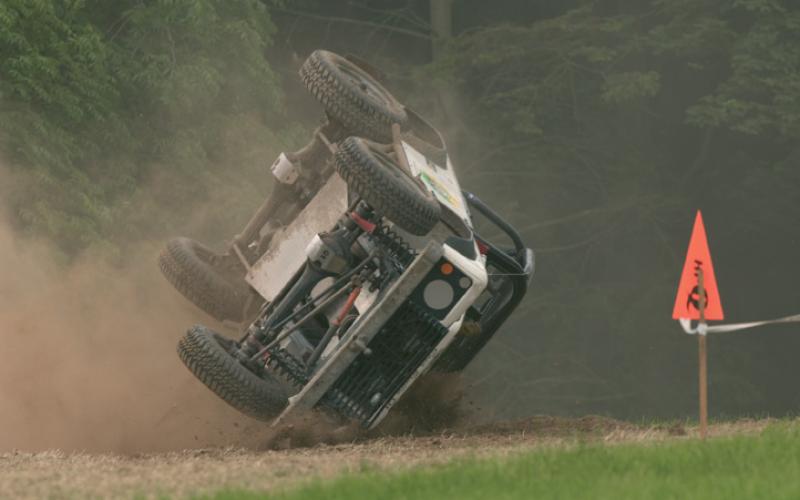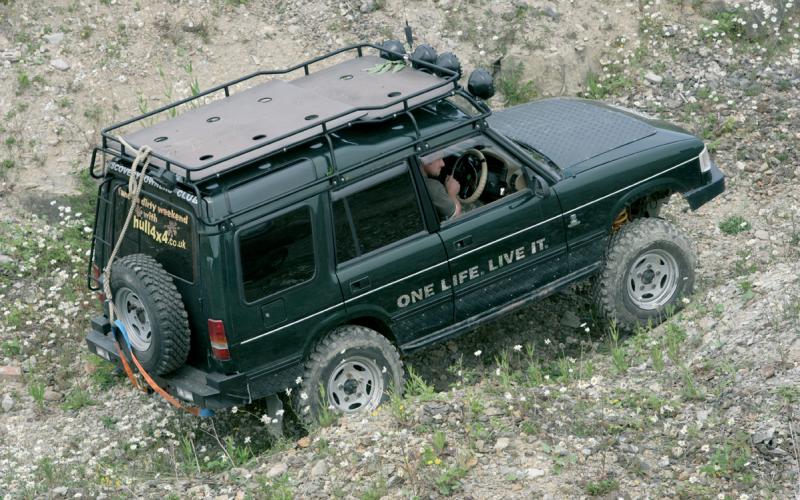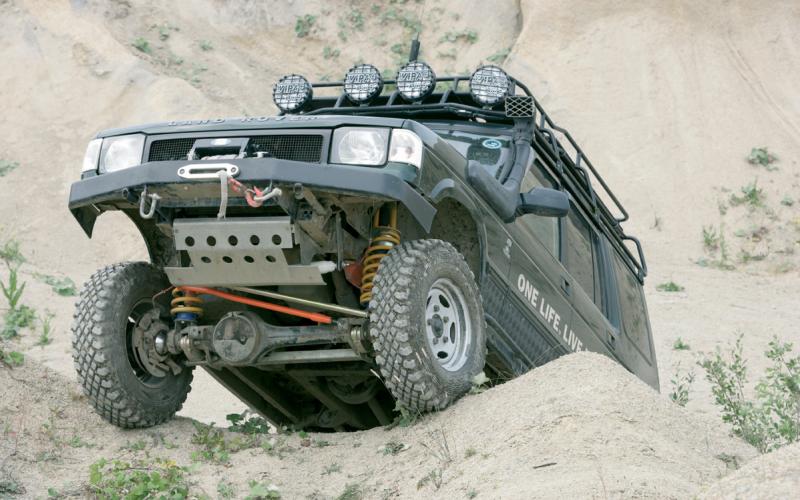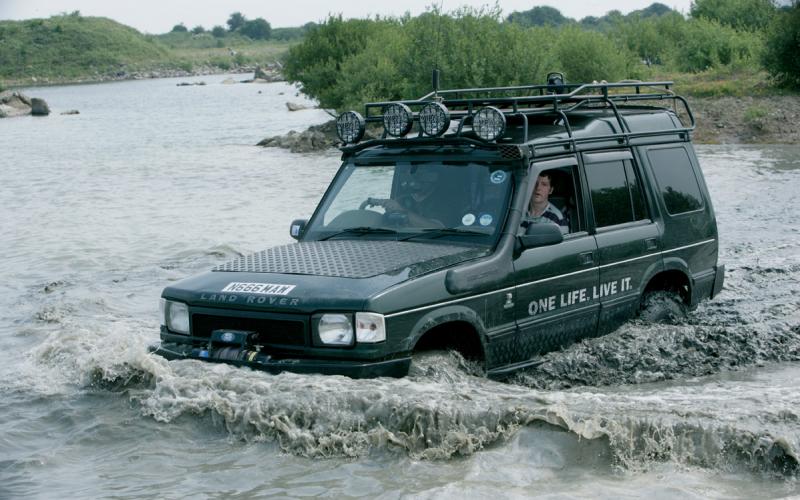 <
>
Mark Wilson describes his 1996 Discovery as 'adult Meccano.' It's an appropriate verdict on a vehicle that's been getting put together and taken apart again almost non-stop for the last two years.
'It's been quite ad hoc,' says Mark Wilson. 'I've seen things and been to shows and thought "yeah, I like that…" I've actually bought things and then decided against them, and bought an alternative instead.'
He's talking about his 1996 Discovery, a project which has already been through more phases than the average mission to Mars. Conventional wisdom says you should plan your modifications, select the components to suit and carry out the job as one integrated project – but in the two years since he bought the vehicle, Mark has proved that you can toss all that out the window and still built an eye-catching truck.
The vehicle is a 300Tdi, which Mark's quick to point out is both the engine and the model. That is, it's not an E, or an S, or an XS, or an ES. In fact, aside from having five doors, it came from as far down the Discovery model range as you can get. It was even just a five-seater, though since then it's become a seven-seater thanks to a swap deal Mark struck with a friend who wanted to lose a couple of seats from his own Disco to make room for diving gear.
It all started in August 2004, when the factory-standard Discovery became Mark's first 4x4. He may have been an absolute beginner back then, but he wasn't scared to give it some stick, and it wasn't long before he was heading for a playday at Driffield to see what it could do.
Unfortunately, in the process of doing so he also found out what it couldn't do. Which was float. 'I had an unfortunate incident when I deviated accidentally from the course and drowned her, basically. Lost traction, no lift, filled the car with water. It went everywhere – axles, in the cab, it even blew my multichanger.'
Interestingly, following a brief tussle with his insurance company Mark successfully claimed for the cost of the damage, on the premise that social, domestic and pleasure cover should include non-competitive off-road use if it's not specifically excluded in the policy exceptions. Try that one more than once and see what it does to your premium…
As it is, at £1200 to remedy the damage it was probably worth pressing ahead. That figure would have been far higher, though, if the engine had sucked in water, a fact that clearly wasn't lost on Mark. 'Obviously at that point you think… "snorkel." So that was the first thing I did.'
The Safari Snorkel the vehicle now sports is the only modification done to the vehicle which wasn't fitted by Mark himself. At that stage, in his own words, he 'struggled to tell the difference between a spanner and a screwdriver.' In the intervening period, however, he's thrown himself into it with zeal: 'When you're buying a car that's tantamount to adult Meccano,' he remarks, 'it's very much time to learn quickly!'
Just as well, too, because it certainly hasn't been a smooth journey to get the Discovery to where it is now. Mark says he has a garage and a loft packed full of bits to go on it – some of which almost certainly never will. Rather than being a carefully executed programme of modifications, it's been a series of mini-projects on the same vehicle – as well as learning how to do the work as he goes along, that's also how Mark has learned what work to do.
All the same, there are elements of the vehicle's build that are fundamental to its character. The suspension is foremost among these; Mark and his son Joshua fitted the whole lot in one day, just a few months back, and he reports that the system makes a massive difference to the vehicle's off-road performance.
At the heart of the lift are plus-two-inch Britpart springs and DeCarbon shocks. Mark decided to fit rear springs all round, with the result that the front of the vehicle now sits a little high. In addition, the front turrets and rear shock mounts have been lowered by two inches, meaning the overall lift is four inches at the back and something more at the front.
The kit Mark used was bought direct from fabricator Kenton; it includes the shock mounts along with dislocation cones and cranked trailing arms. The whole lot was fitted using Polybushes, and an adjustable panhard rod meant the axle could be kept central.
At the front, Mark fitted a set of 60-degree castor-corrected radius arms from Qt Services. 'Billing's a long way,' he comments, 'and I didn't want to be driving a jelly!'
Hardly surprisingly, a lift of this magnitude meant steering and transmission mods were in order. The former was taken care of using more components from Kenton: 'The parts I bought originally were from eBay. They were advertised as "will fit Discovery," but I don't think the gentleman selling them realised that after the 200Tdi they changed the steering box set-up, so they will fit the 200 as standard but they're a little too short for the 300. So I had to re-buy and sell the original ones.' The track rod and drag link have been changed to Defender-style solid units, while the former also has armour plate underneath it. The steering damper has been relocated to the front, also a la Defender, while Mark took the need for longer flexi hoses as his cue to fit the braided variety. He's covered these in plastic shrouds to help prevent mud from sticking to them.
As for the transmission, that only got modified after announcing that it wasn't happy about what Mark had been up to. 'Unfortunately, after we'd fitted the suspension, the front propshaft wouldn't turn. That was at about half past nine in the morning after we'd worked through to get it ready for an off-road day at Kirton. Subsequently, two wide-yoke props later, the front one a double-cardon, and she drives better than when she came out of the factory. And that's with the anti-roll bars removed.'
One surprise is that with all this suspension, the Discovery still sports a set of 235/85R16 Greenway Atacamas. There is, after all, a lot of space for something bigger, and if you hadn't worked it out by now we're talking about something of an off-road shopaholic here.
'I have a Series III which I play in as well,' explains Mark, 'so I wanted a tyre that would suit both.' Really? Yes, really, at least for now. But don't expect the Discovery to stay this way for long – because Mark has a set of flared wheelarches on the way so he can start laying into the vehicle's panels. And once he's done that, he says that '35-inch tyres are an option.'
That'll make for interesting gearing, as Mark well knows. 'I am told by Cheviot 4x4 that when I put my 35-inch tyres on, I may struggle with that transfer box. They've advised me that a Td5 Defender transfer box will fit straight on, so that's maybe an option. You can use one from a normal 90, but then you've got to convert from a cable back to a sensor – the one from a Td5 is already on a sensor. I don't think it's in the finances for this year, though!'
One thing that is planned is a new set of rock sliders, as the North Off-Road units in place at the moment will no longer fit once the flares are on. 'They've been smashing, but they're too long for my fibreglass panels with the body cut. So I shall be shopping around for some shorter ones.' Cutting them down isn't an option, as they have integral nerf bars whose curve would then be too close to the high-lift jacking points, creating a risk of compromising their strength.
Further protection comes from an armour plate under the fuel tank, while the lower doors and bonnet are covered in chequer plate. 'Exposed roots can't half do some damage to your panels, so that seemed like a sensible solution. And if I'm lashing down on the roofrack, I can stand on the bonnet and don't have to struggle to lean over.'
Both bumpers, meanwhile, are most definitely of the heavy-duty variety. The one at the back is a full steel unit from Discoparts, while at the front it's a Goodwinch affair mounting a Superwinch EPi9 chosen for its top-mounted solenoid.
Interestingly, the winch runs a webbing strap: 'It's the price of wire with the safety aspect of Plasma. It's been used in anger a few times, and it did snap once, but the beauty of it is that you can put a couple of granny knots in it and you're off again. No finesse needed in tying knots on a web strap; it seems to pull itself as tight as you like.'
Up top, the Discovery proudly sports one of the last Expedition Racks made by Safety Devices. This is actually for a Td5, meaning it overhangs slightly at the back. 'I prefer that look,' says Mark. 'I've got it to carry camping gear for family holidays… and because it looks the dog's! I've also got someone making me a rack that I can keep two waffles on, which will slide neatly under the roofrack and out of the way.'
The lights on the front of the rack are Wipacs, which replaced a set of more expensive Safari 5000s. 'At £80 apiece, you don't want to be smashing them too often! At £80 for a pair, you can afford to smash a couple of Wipacs now and again.'
As well as the waffle mounting tray, Mark's plans for the Discovery include everything from the seemingly insignificant – such as moving the multichanger to the roof and getting round to fitting the raised breather kit he's got for it – to the extremely major. 'I have long-term plans for the engine, but I'm looking at about £7000 to do it, so it's going to take a while. I definitely wouldn't go with anything more modern; the engine I'm planning is the 'Brazilian,' as everybody calls it (a 2.8-litre unit based on the Tdi and used in Brazilian-built Ford Rangers), which will drop straight in there. That gives you more torque than a Td5 on a lot lower revs… and then when you start doing things to that, like the intercooler, and the propane injection kit that's on my list, then you're looking at the same amount of torque as a V8, with the added bonus of not being afraid of water.'
In the meantime, the Td5 that's already in there is on the list for a full-width intercooler to complement the K&N air-filter and binned EGR to which it's already been treated. There's a new stainless steel exhaust system on the way, too. 'The original is in the wrong place,' Mark reckons. 'What a silly place to put an exhaust. If you get stuck, you go backwards; the first thing that goes is the exhaust. So Long Life Exhausts in Leeds is making me a stainless steel system, all the way from the back of the turbo. No cat, no back box, and a side exit through the rear quarter panel. So that'll be well out of the way, it'll improve the performance and it'll make a nicer sound!'
It's not just the engine that's in for a treat, either. Given Mark's robustly comprehensive approach to modifications, it won't come as any surprise to learn that he's among the many Land Rover drivers who think they might be able to find a home for a pair of ARB locking diffs. He'd go up to 24-spline halfshafts all-round at the same time, replacing the ten-spliners currently in place.
That just leaves a full external rollcage, and Mark's shopping list will finally be exhausted. 'That'll be her finished in terms of buying. Then it'll just be a case of fitting all the things I've got for her!'
Having come to the hobby relatively recently and modified a vehicle big-time in a thoroughly unorthodox manner, Mark has an interesting verdict on his experiences to date. 'It was always my intention to modify the Discovery, but I was going to take a more cost-orientated approach, as and when I had spare cash. But what becomes apparent when you're doing this is that you can do one thing and see very little performance change, but if you do three things at once suddenly she'll perform like nobody's business. You can put springs and shocks on, but if you don't also put the dislocators on, it's a waste of time.'
Like every project, Mark's is work in progress. Few are in quite such a constant state of flux as this Discovery, though – and that's one reason why its owner sees it as a vehicle for life. 'I don't think you'll ever see me driving another one,' he concludes. 'To be honest, there's no way on earth that I'd go back to a normal car. I very much doubt I'd buy anything now but a Land Rover.
'I've even got my Land Rover Special Vehicles stickers on the sides as an add-on. It's not an official Land Rover Special Vehicle. But it's a special vehicle to me.'
DISCOVERY, QT RADIUS ARMS, SAFARI SNORKEL, DECARBON SHOCKS, BRITPART SPRINGS, SUPERWINCH EPI9.0, GOODWINCH BUMPER, WIDE-YOKE PROPSHAFTS
Share this article