Two Into One
Originally Published: June 2015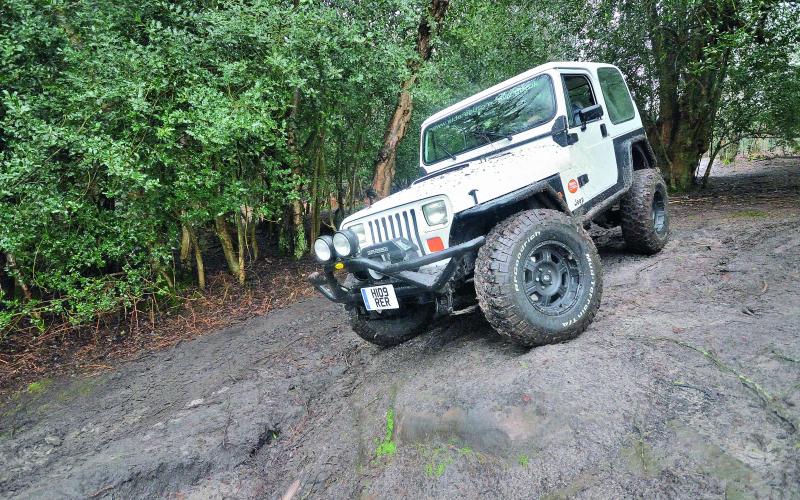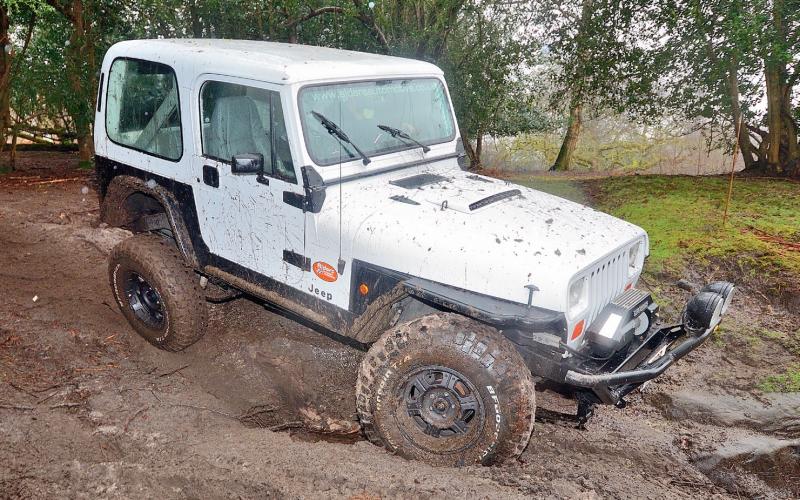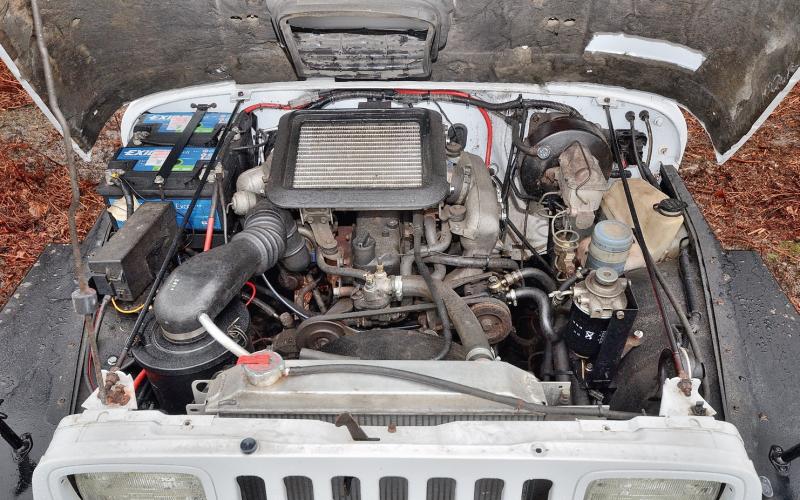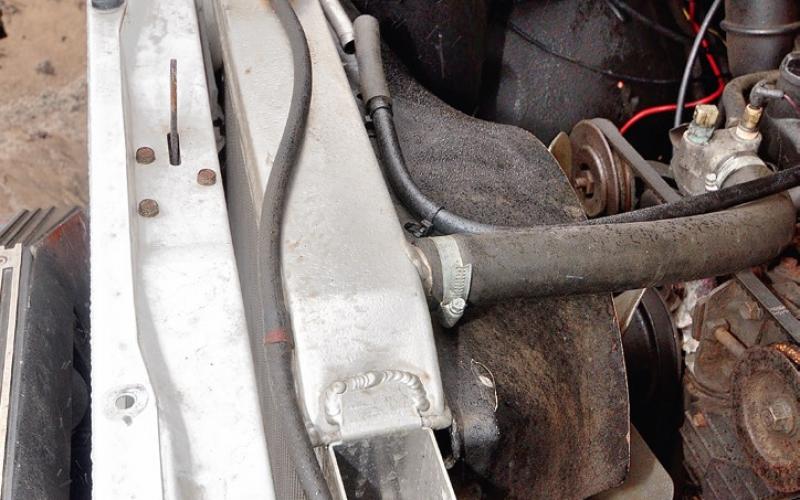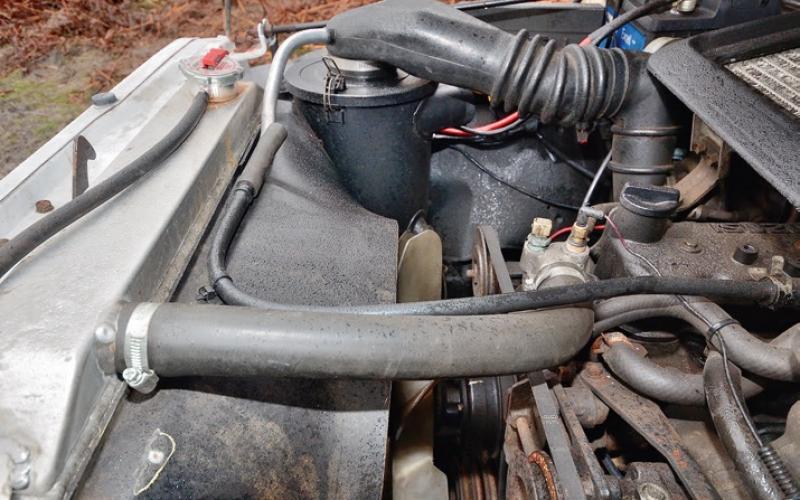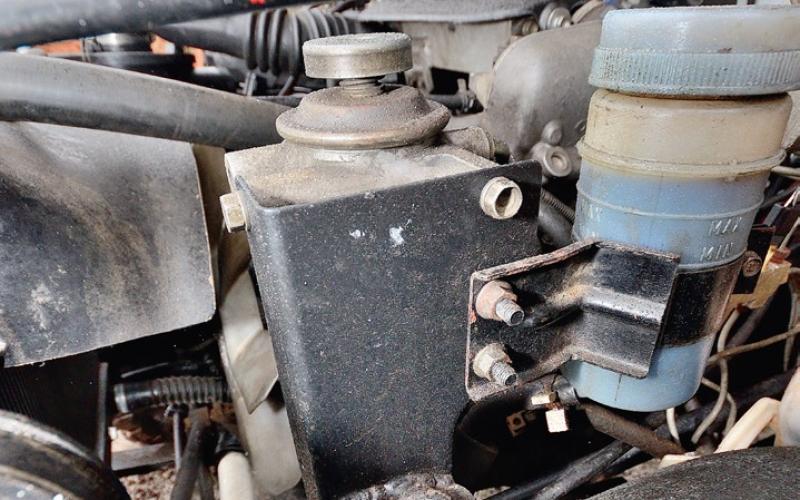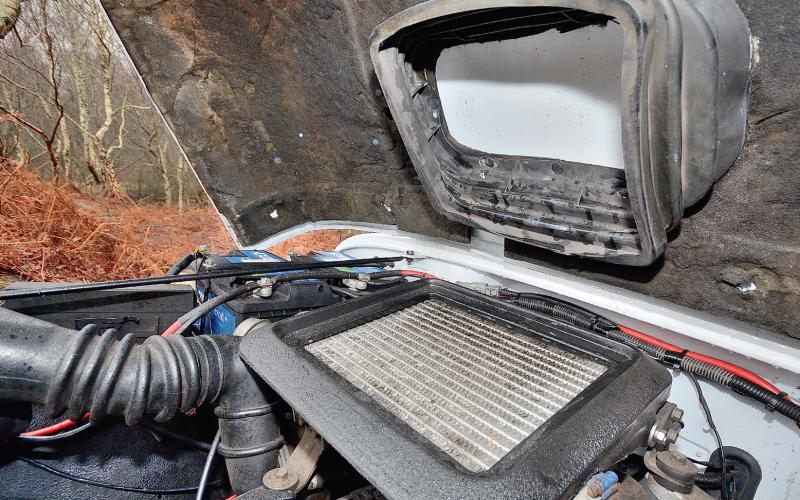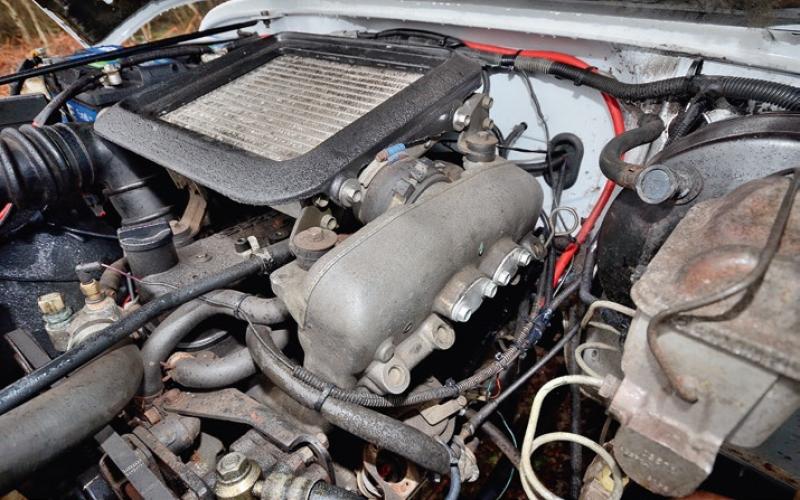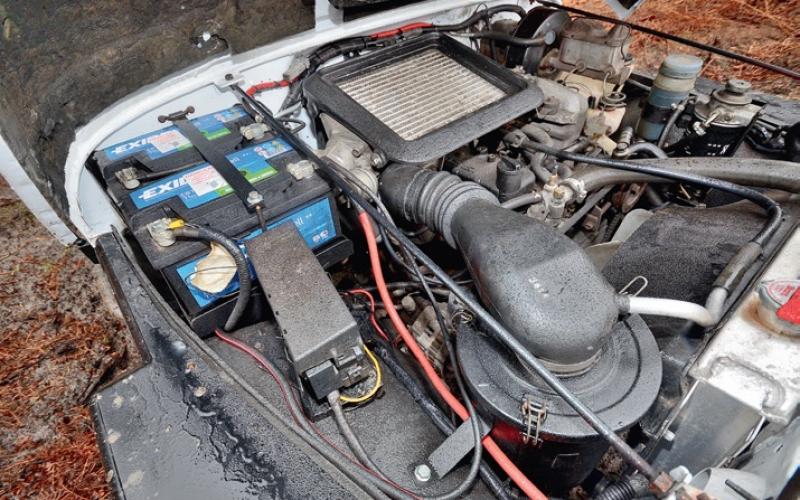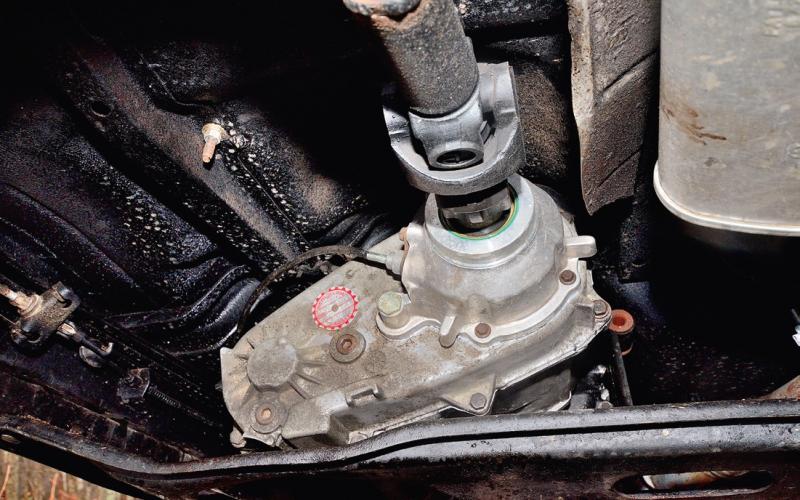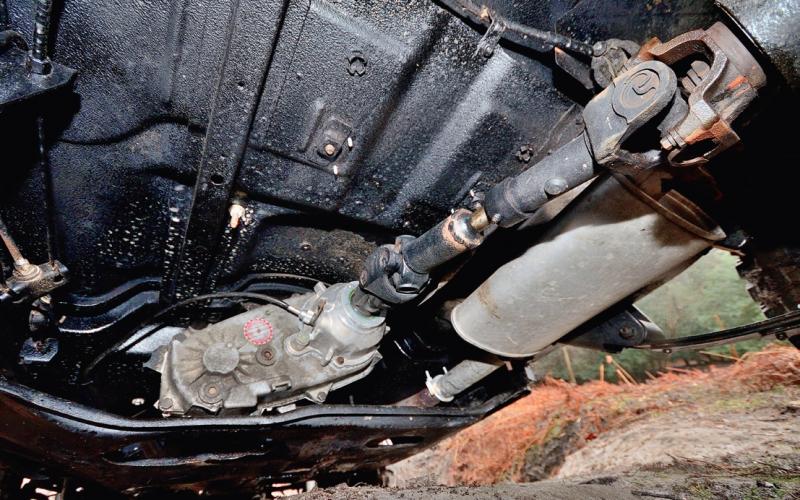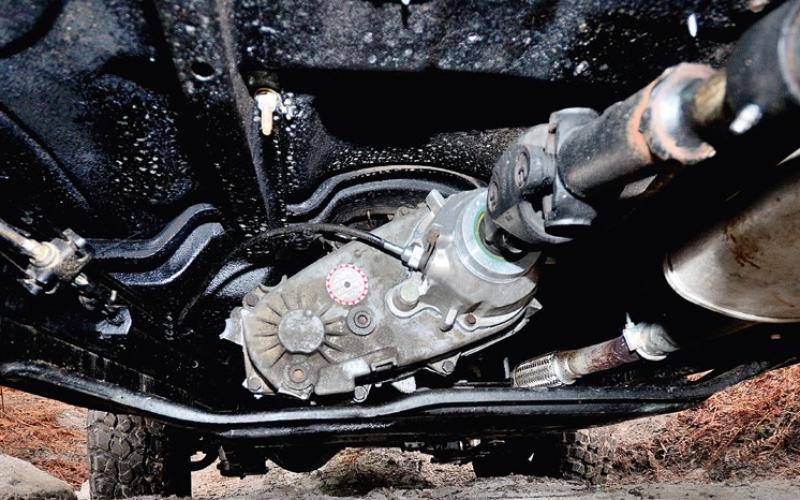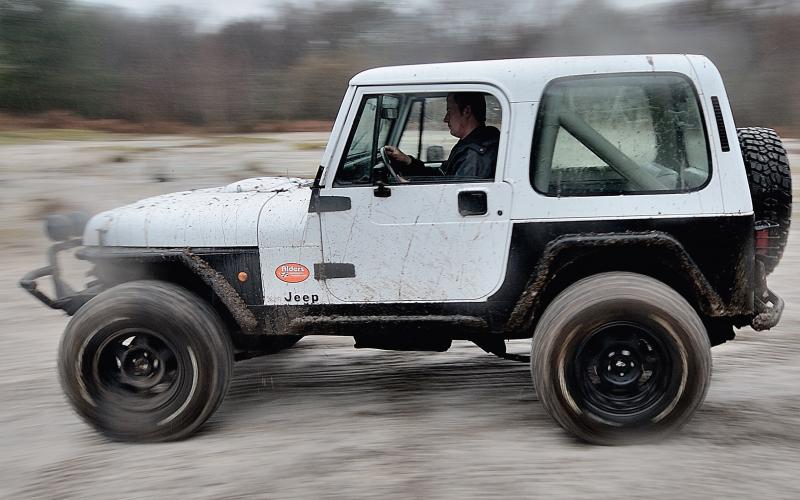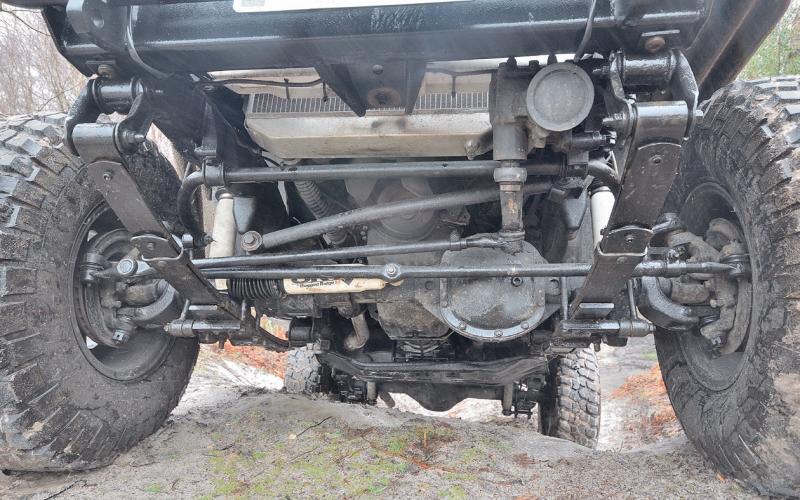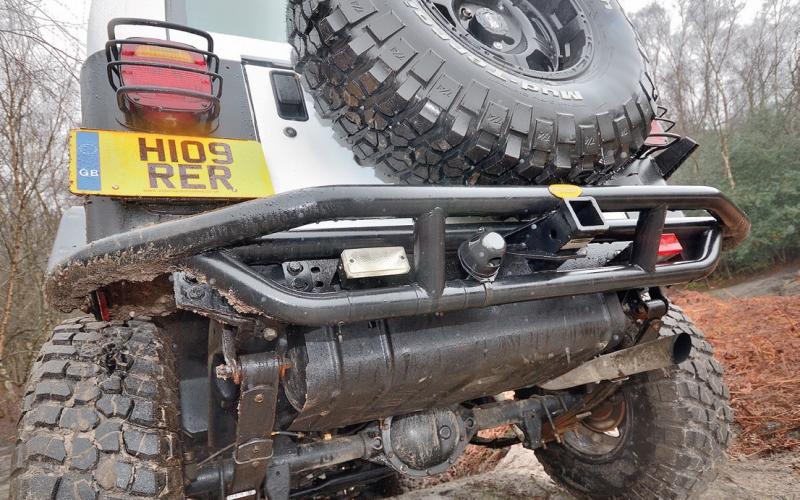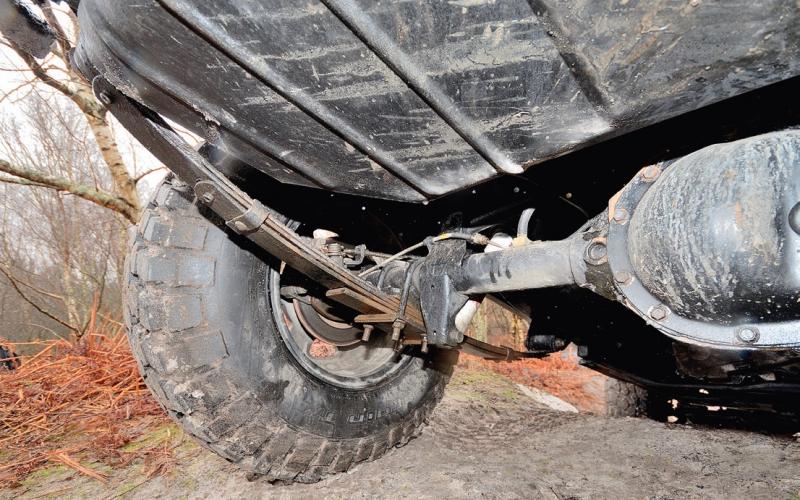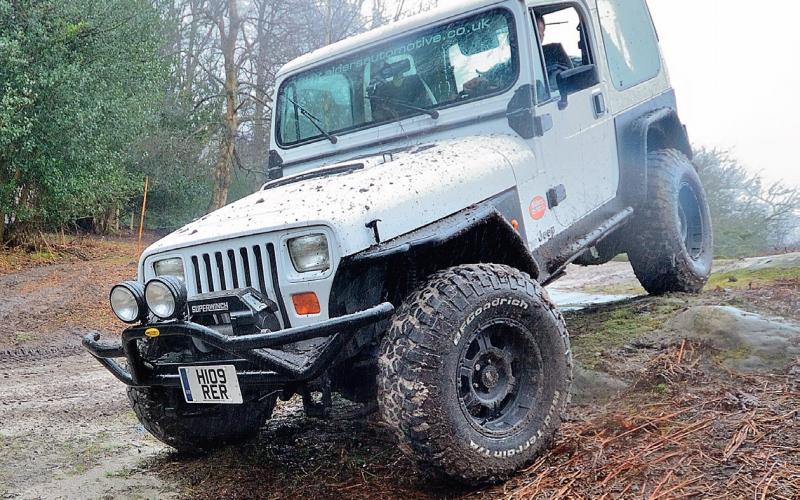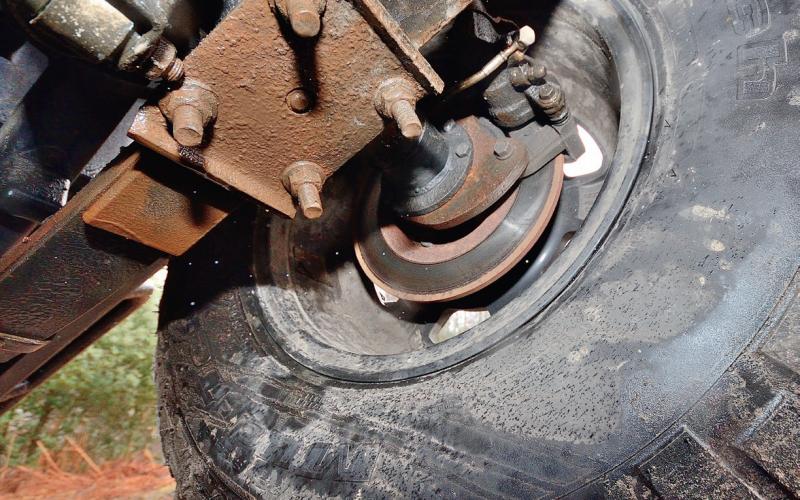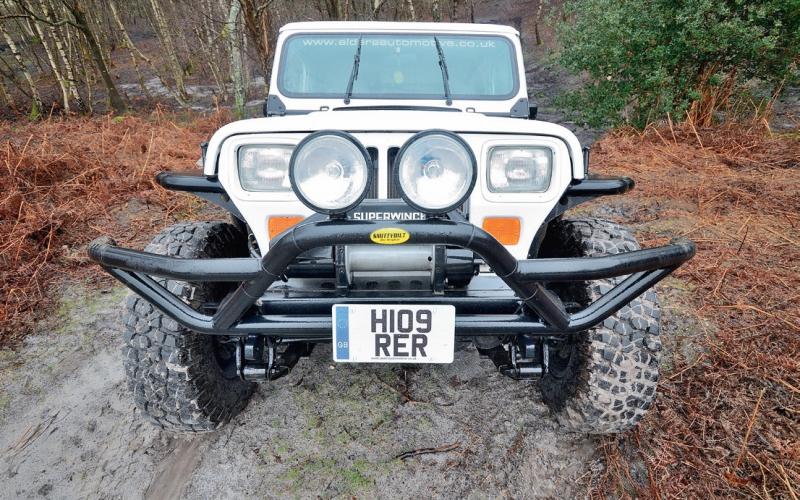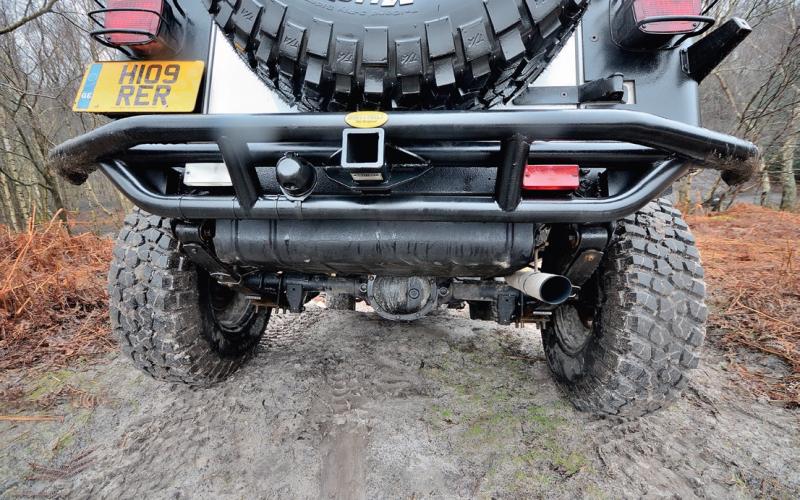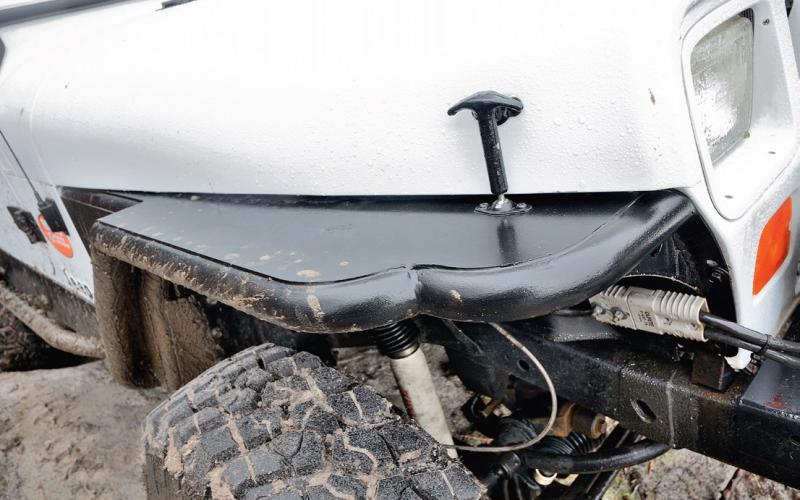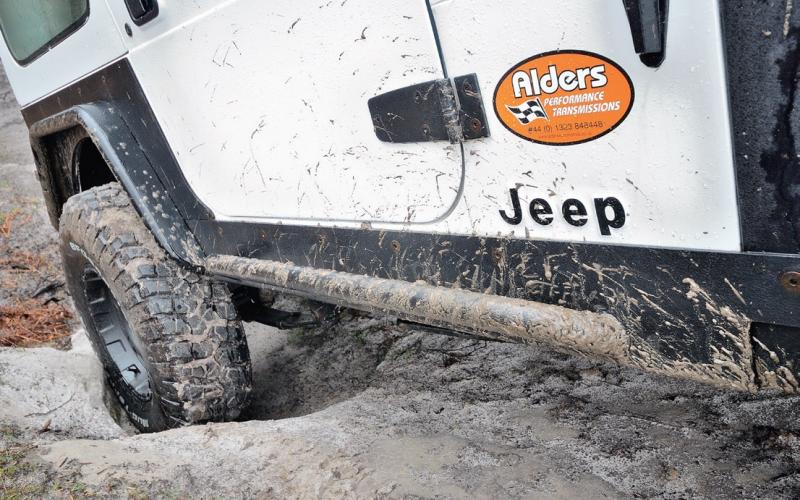 <
>
The Jeep Wrangler YJ and Isuzu Trooper Mk2 were two of the many great off-road vehicles the early 1990s gave the world. You wouldn't normally think of them as prime candidates for building a hybrid, though – unless, like Richard Alder, you've got pro-level knowledge of the secrets they share deep within
 When Richard Alder went out and bought a Jeep Wrangler with no engine or gearbox, things could have gone badly wrong very easily. In fact, but for a simple twist of fate this tidy little YJ could have been lost altogether to the world of off-roading.
A 1990 left-hooker, which came to the UK in 1992, the Jeep now sits proudly on a businesslike suspension lift, with some of the best bumpers in the world looking after its vital interests. But it could so easily have been so different.
'I started off by looking for chrome stuff bumpers and so on,' admits Richard, who works on American muscle cars for a living. 'That was the way I meant to take it. But then I saw these new heavy-duty bumpers on Smittybilt's website, and I  thought they looked the business. So I decided to do it that way instead.'
That makes it sound as if he didn't know his own mind, but nothing could be further from the truth. He was no newcomer to Jeeps, either, having previously owned another YJ and couple of CJs. 'The YJ was the one I regretted selling,' he says. 'So I set out to recreate it.'
In doing so, he actually bought two Wranglers. There was this one and a 2.5 model, which he took on to rob for parts – principally its gearbox, for which he had plans.
These were plans of the workshop variety. And we all like those. That's because the engine Richard had in mind wasn't going to be anything you normally see in a Jeep. No, it was going to be something you normally see in… an Isuzu Trooper. Or a Vauxhall Monterey, if you want to be pedantic about it.
The engine Richard fitted is the 4JG2, a 3059cc indirect-injection unit producing 113bhp and 192lbf.ft. It went into the Mk2 Trooper – that is, a good old one from while the vehicle still had a reputation as one of the most dependable 4x4s on the market.
Anyway, ask any Trooper fan and he'll tell you that the 3.1TD is the engine to have. And it's the engine Richard has, so he's happy. He'd be less so, however, if he wasn't a bit of a whizz with gearboxes, because it's within the standard-looking outer casing of the five-speed manual from the 2.5 donor car that Isuzu becomes Jeep.
The story here starts with a later Trooper, the feared 3.0DT. Not with the engine, happily, which is what put such a dent in Isuzu's aforementioned good name, but with its gearbox. This is an AISIN Warner unit – which, Richard found, is very similar to the AX15 5-speed manual used by Jeep throughout the 90s.
Simply using an entire Isuzu transmission wasn't going to work, as the front output was on the wrong side for the Jeep's diff (it's been tried before, apparently, the result being a front axle that looked like something you'd trip over on board a dredger). But with the two boxes being so similar, he cooked up a plan to mix and match parts to create a one-off with an Isuzu input and Jeep output that would fit on the original mountings.
'After a lot of cross-referencing,' says Richard, 'we were able to build a hybrid box. The box has been used in a lot of different 4x4s, even some of the Toyota Supras had it, and the part numbers aren't always the same, so we had to do a lot of checking one with another, but we managed to do it with no custom parts, just by mixing Jeep and Isuzu.'
Yes, no custom parts. That's quite a thought. The way it works is that the box is turned by an Isuzu clutch and input shaft – there was no room for hybridising here, as Jeep and Isuzu applications were splined differently. The 3.1 engine used an adaptor plate as standard, so Richard machined a new one to suit the 3.0 bellhousing. Beyond the input shaft is where you get into the two-nation army of matched-up internals, and by the time you reach the output end it's all Jeep.
Thus you have the entire transmission on its original mounts but ready to be driven by an engine it's fair to say nobody at Jeep would ever have envisaged ending up there. If they had, they'd probably have sold about 10,000% more YJs in Europe than they ever did, but that's another story.
At the sharp end of the drivetrain, the 2.5 donor vehicle had its final hurrah by supplying its diffs – thus giving the Jeep a 4.1:1 ratio which suits its bigger tyres (255/85R16 BFG Mud-Terrains on Pro-Comp Xtreme alloys, since you ask) down to the ground. More good stuff here comes from the fact that the donor truck also had a limited-slip diff in the back: it won't shock you to learn that this one has it now.
The axles hold the vehicle up by means of some higher-arch springs from Rough Country, which give it a lift of 2.5". Being in the business, Richard went direct to the manufacturer in the US, and someone there must have been happy to hear from him because they asked if he'd like to start selling its kit here. So not only did he get a cool truck out of it, he got a handy new line of business, and Britain's Jeep owners got a fellow enthusiast to buy their suspension from. Happy days all round.
The springs are connected using standard shackles – Richard hasn't added any clever tricks to aid flex, at least not at this stage. But one mod he has made is to fit a longer drop pitman arm from the power steering box. 'I got a little bump steer after fitting the lift,' he says, 'so it seemed logical that if I extended the arm by the same amount, it would go away again. It seems to have worked, because now it sits perfectly on the motorway without a twitch.'
A popular mod when you're building a Jeep of this vintage is to brace the steering box. The YJ's steering was lighter than most British drivers like, but at least this means the box has plenty of power for turning bigger tyres – though if these have too much grip on the ground, there's a danger that they'll just stay still while the box tries to rip itself off its mountings. Not necessary in this case, though, as far as Richard can tell; this combination of lift and tyres is modest enough by the standards of what people sometimes do to their Jeeps, and it doesn't seem to send so much leverage back on to the box as to put it in danger.
That said, this IS still a work in progress. Richard only finished it recently, which of course means that 'finished' isn't really the word. The winch will look better with a rope on it, for example (or even just a cable), and the U-bolts could do with a bit of work with the hacksaw to trim them off closer to the axles – there's enough sticking down there to bring a vehicle to a shuddering halt in the right (or wrong) circumstances.
Richard has also reupholstered the seats, and he's planning to fit new gauges to make the YJ's interior look a bit more modern. A reminder of the fact that however well he's piloted this Jeep down the road towards off-road stardom, first and foremost it's meant to be a nice everyday ride.
That explains what you'll find beneath the rear arches, too, which look a bit odd as you can clearly see the original bodywork beneath the add-on extensions Richard has fitted. You'd assume it's meant to be cut away flush, which would certainly look better, but Richard doesn't want to do that on what is a daily driver rather than a death-and-hell off-roader. Lest we forget, this is a project that started off with chrome in mind and only ended up like this because Smittybilt makes hardcore stuff too.
If that suggests a man who didn't know his own mind, well, you're better thinking of it as someone who sees the virtue in all kinds of good trucks. Richard was flexible as to how it ended up looking, but so long as beauty is more than skin deep to you this is a Jeep whose great attraction lies in what's happened down below. It could be more of an off-roader, and one day perhaps it will – but in terms of pure engineering and workshop ingenuity, this YJ has got to be one of the best in the country.
Share this article