Positive Thinking
Originally Published: March 2009
Words: Robin Turner
Pictures: Steve Taylor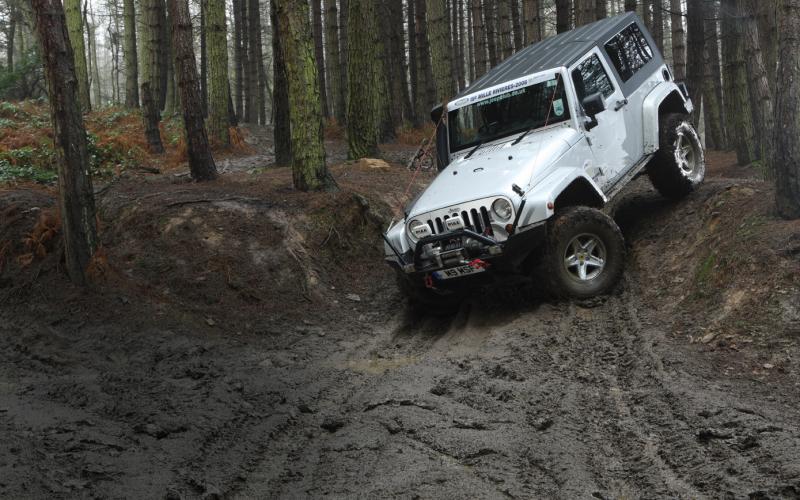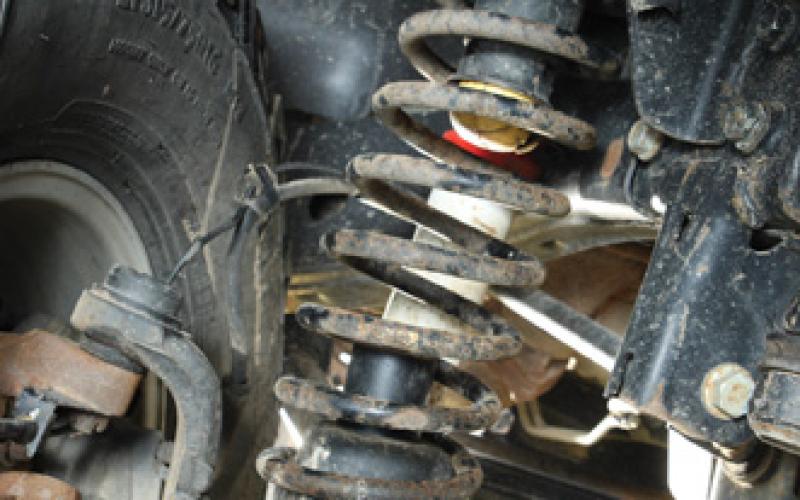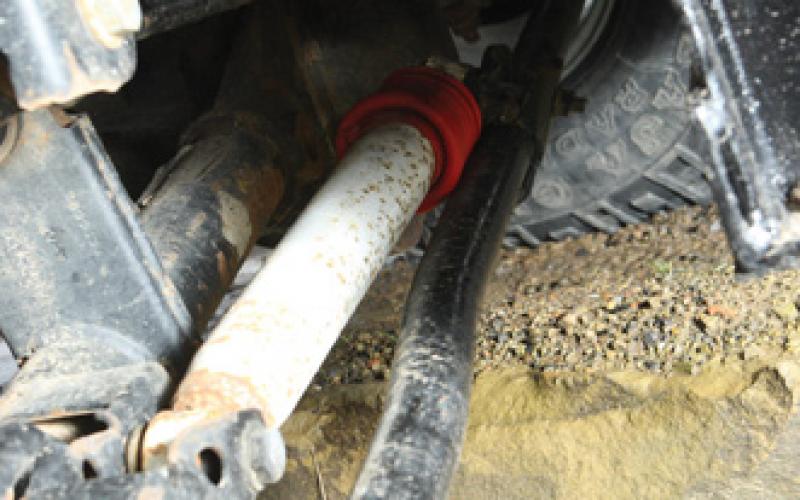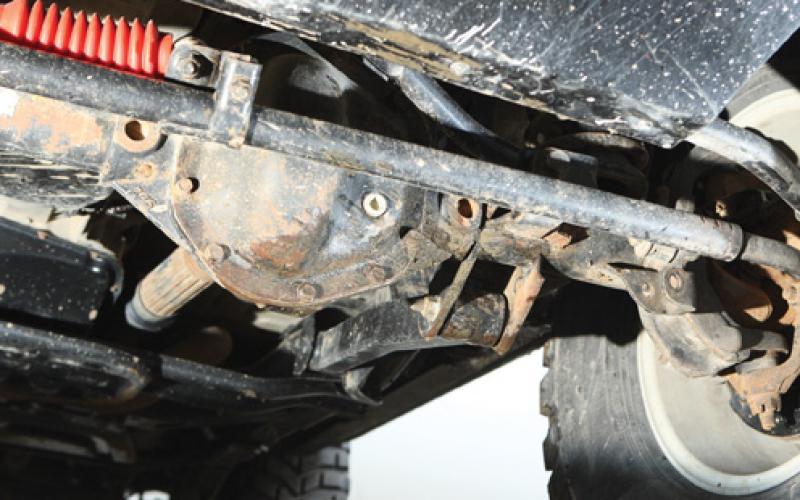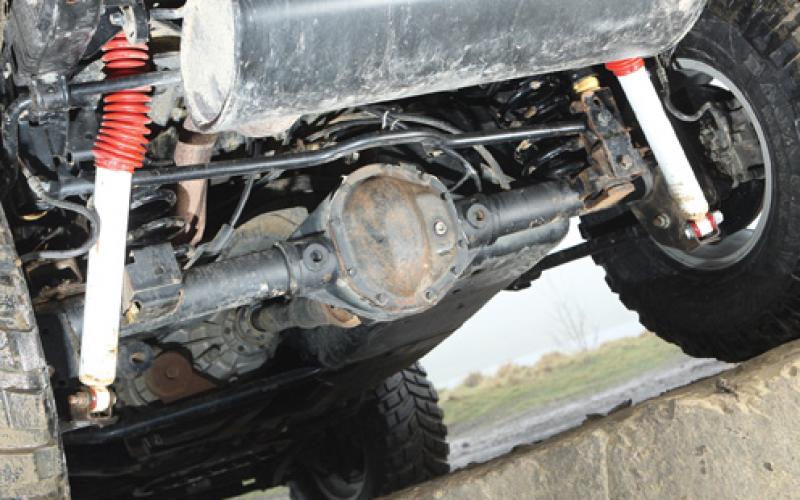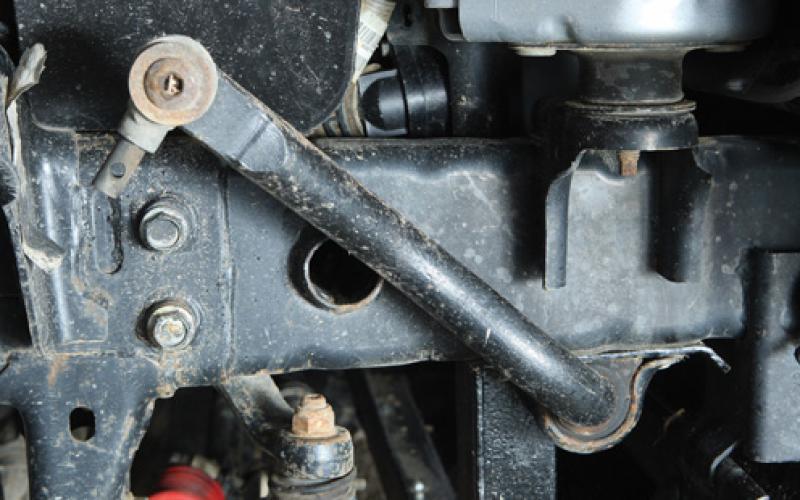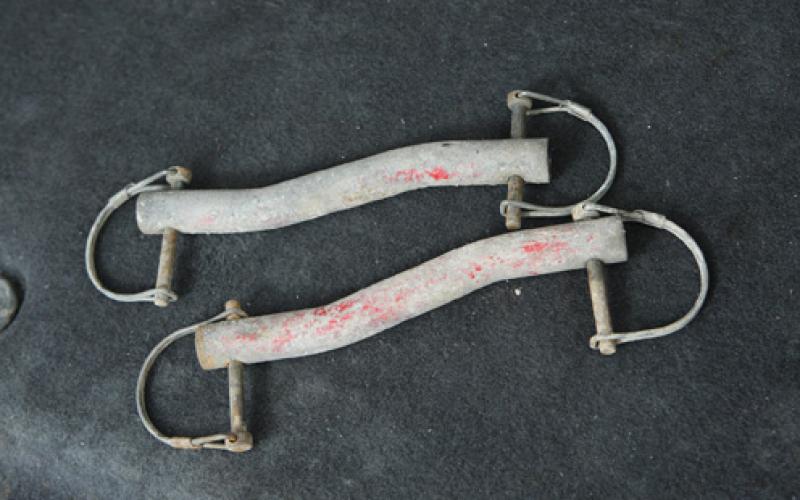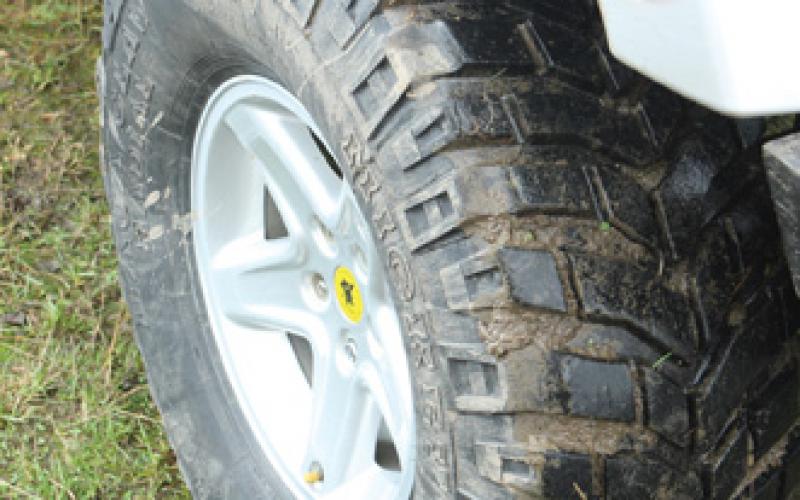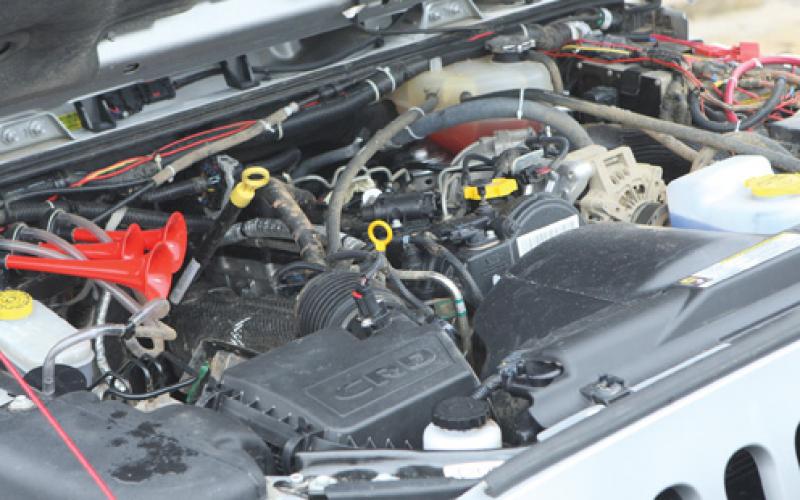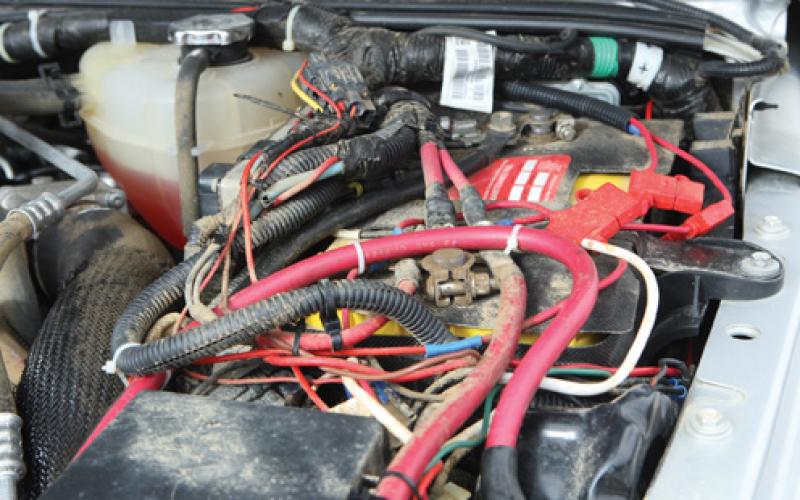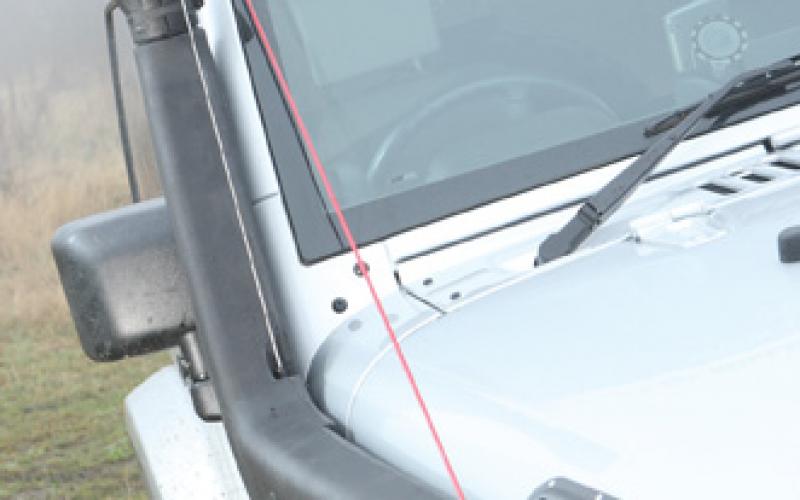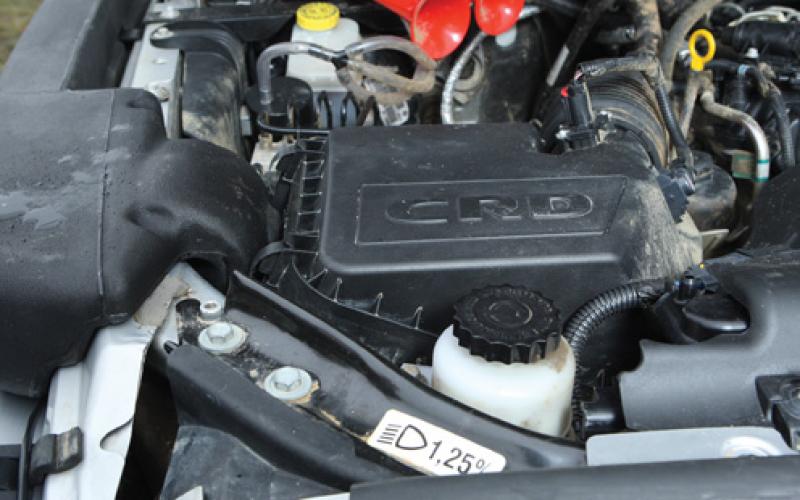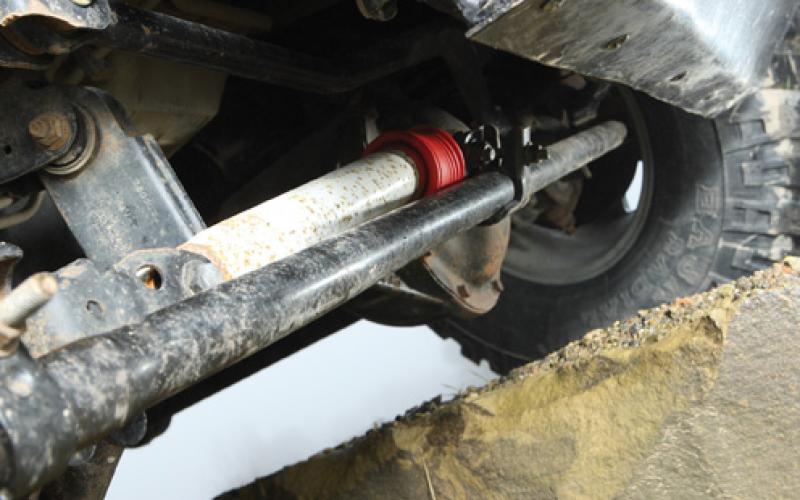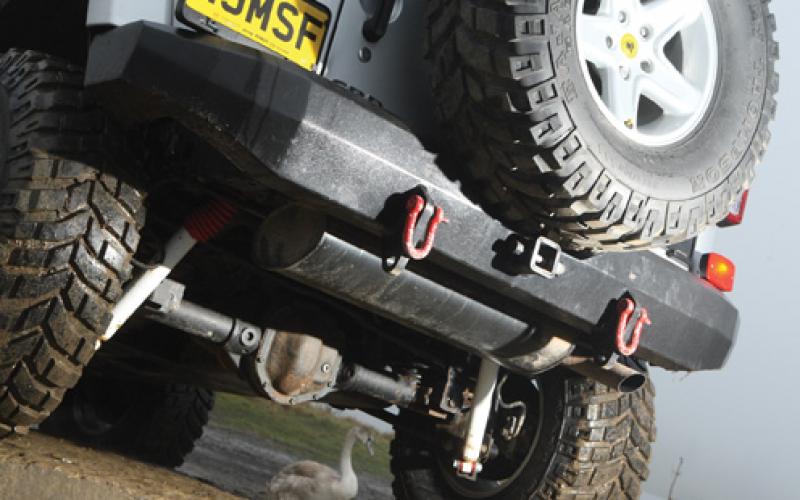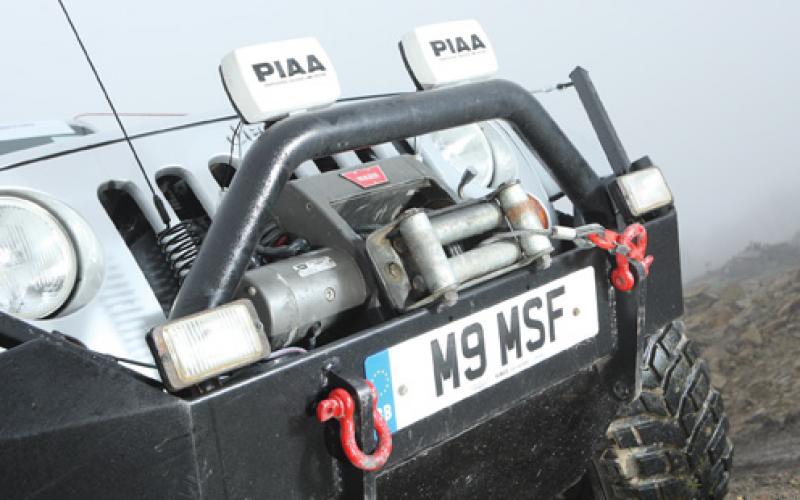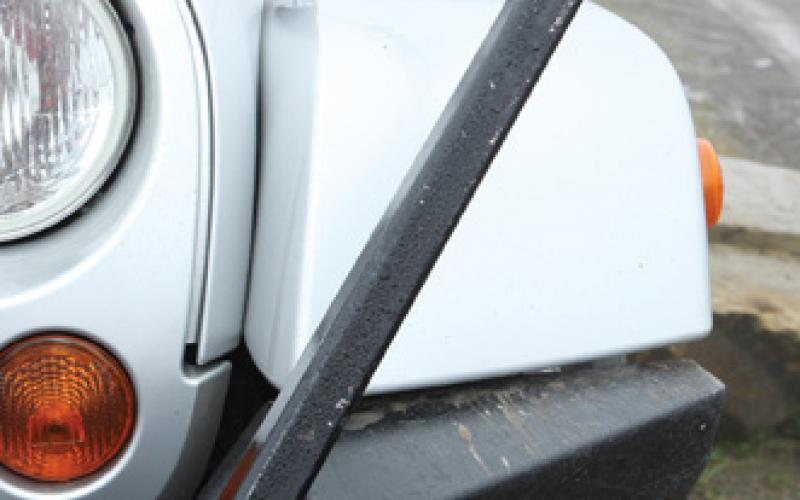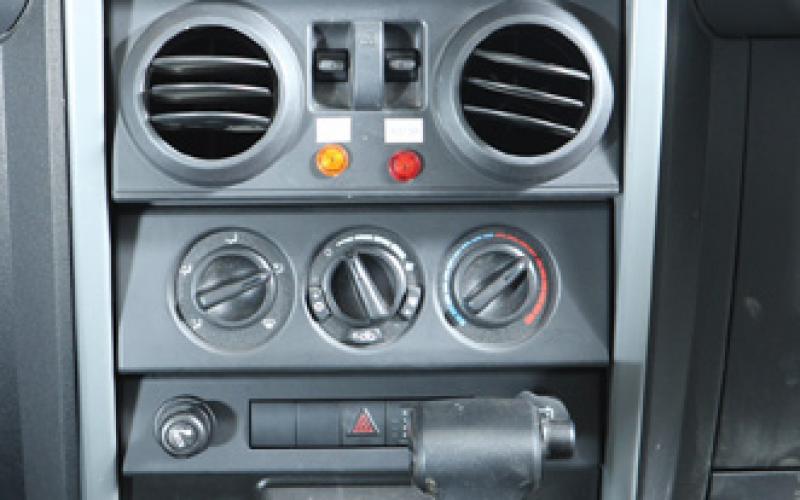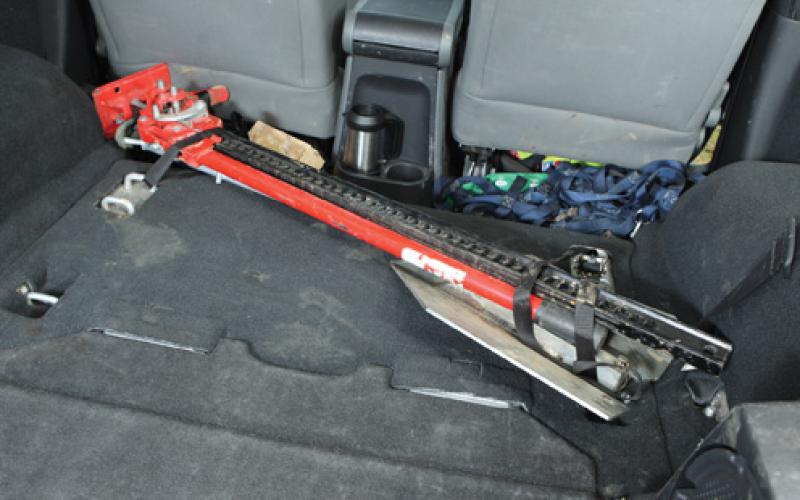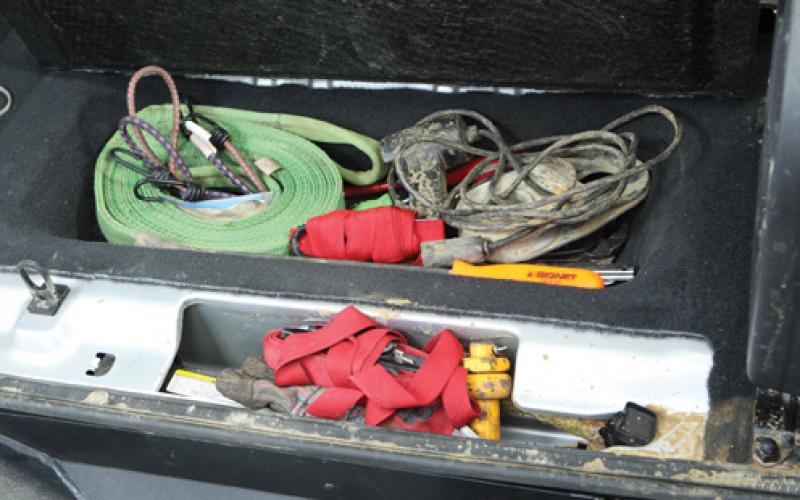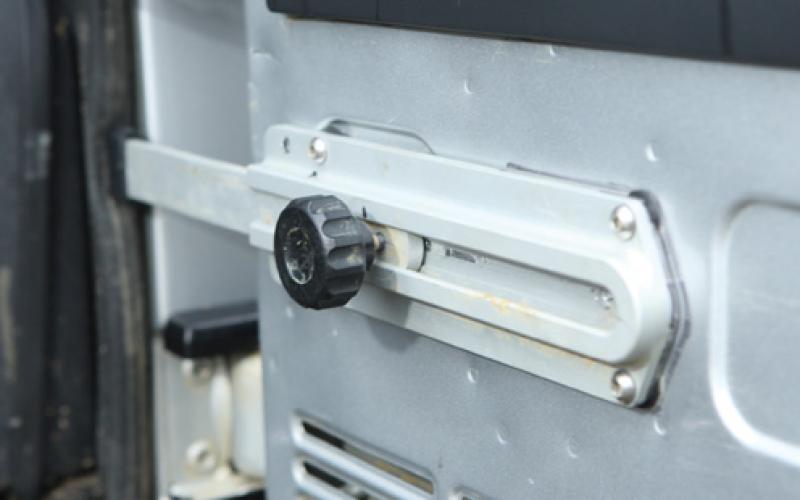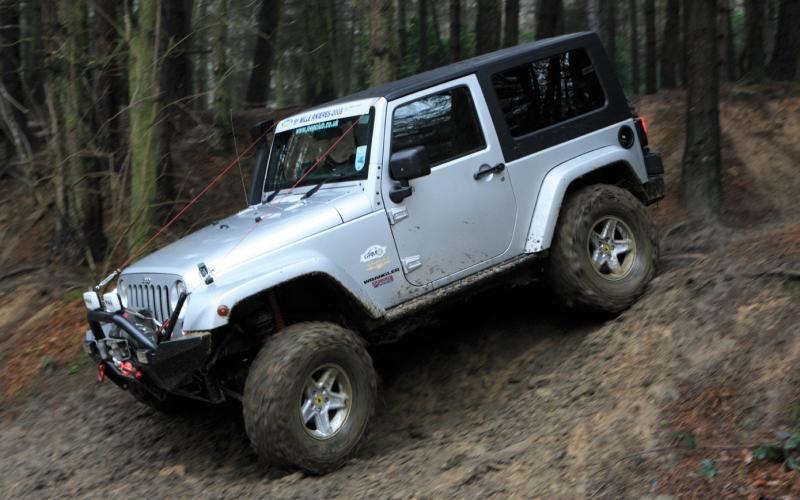 <
>
The Jeep Wrangler Rubicon is possibly the most capable factory-ready off-roader ever sold in the UK. But you can only get it with a petrol engine. Martin Shaw-Frost decided to change all that…
When Jeep launched the JK Wrangler in 2007, the new version of the company's purest off-roader was eagerly anticipated by thousands of fans of the American marque. It's probably fair to say, however, that none of them were quite as excited by its arrival as Martin Shaw-Frost.
That's because he'd had his name down for it for three years. Having owned two modified XJ Cherokees and a couple of road-going Grand Cherokees, he wanted to build 'a full blown off-roader.' And he knew exactly how he wanted it to be.
The short-wheelbase Wrangler comes in three forms in the UK. Sport and Sahara models are powered by a 2.8-litre turbo-diesel engine, while the Rubicon has a 3.8-litre V6. This last machine is heavily evolved for off-road use, with rock sliders, heavy-duty suspension, front and rear diff locks and ultra-deep low-range transfer gears. As a result, its abilities are enormous, putting it on a whole different chapter to the rest of the market – both present and past.
This makes the Rubicon perfect as an off-road toy. But what if your off-road toy also needs to do the odd 20,000 miles a year on the road, and that petrol engine is sounding like a recipe for bankruptcy? You can choose to buy another toy… or you can bite the bullet and embark on a project to turn a diesel JK into a Rubicon of your own.
That's what Martin had in mind – and it explains why he was so eager for the new Wrangler to arrive in the UK. Having sold his second XJ to pay for the parts, he was ready and waiting when his vehicle finally arrived. And when it did, it wasn't a moment too soon – even though he succeeded in being the first customer in the UK to buy a JK.
'I bought it specifically for this project,' he says. 'I did a great deal of research, and that's why I went for the model I did. It had to be economical, because I do a lot of miles every year between the UK and France, where I work, so it had to be a diesel. In France, diesel is still 20p a litre cheaper than it is in the UK – and besides, the 2.8 CRD has virtually 30% more torque than the V6, and with much less throttle. I wanted an auto box, too, which meant my only option was to start with a Sahara and modify it myself.'
As well as the availability of an auto option, there's another reason why the Sahara was a better base vehicle than the cheaper Sport model. 'With the previous Jeeps I've had,' says Martin, 'they came with much smaller diameter tyres. So without expensive regearing, you couldn't go anything much above a 31" size. But here, I've been able to go up to 35 with only a small sacrifice in my gearing.'
Why is this? Well, the Sahara comes with 32" diameter tyres – larger than the Sport, and close in size to those of the Rubicon. As a result, it shares the latter vehicle's 4.1:1 diff ratios, and these work as well with the 35-inch Mickey Thompson Baja Claws you see here as they do with Jeep's original rubber and the 31.5-inch General Grabber AT2s Martin also has. Yes, that's three sets of tyres, and each is mounted on its own rims, meaning he can lob them on whenever the need arises. The wheels in the pictures, by the way, are made by American Expedition Vehicles alloys, and they're designed specifically for off-roading with a strong bead protector and recessed valves to avoid damage.
The Sahara might have the right diff ratios, however, but the axles themselves still weren't what Martin wanted. There's nothing wrong with the Dana 30 front and 35 rear units, but the Rubicon's Dana 44s are that much stronger – and when Jeep's official aftermarket parts outfit Mopar started offering them as a swap-in kit, complete with those locking diffs, he didn't have to think twice.
Nonetheless, Martin describes the axle transplant as 'probably the biggest modification I've done on the vehicle.' They didn't cause any problems – but as he imported them himself from America, they were of course set up for left-hand drive.
Bear in mind that we're talking about a fully apprenticed motor mechanic with eight years' experience prior to a career change that's led to him now being a sheet metal worker in the aerospace industry, who also happens to have a fully equipped home workshop to go with his extensive vehicle-building skills, and you'll appreciate that when Martin says converting the axles to RHD caused 'quite a bit of work,' it's a job the average DIYer definitely doesn't want to underestimate. Pay attention here, too: 'I bought a particularly good welder for doing the axles. I knew I would have to replace the brackets, so I bought a good MIG set.'
The work did involve making up a couple of brackets from scratch, but in the main swapping the axles involved cutting off the hardware used for mounting them and remounting it for fitting on a RHD vehicle. The front knuckle uprights needed changing, however – but by a stroke of good fortune, the units from the Sahara's original front axle went on perfectly. 'It was a bit of a gamble,' he admits. 'I didn't know if they were going to fit or not until I actually went and fitted them, so it could have cost me. I priced them up, and it would have been about £500.'
'It was the same with the propshafts. I had a good idea they were going to fit, but nobody had done it before, so it was suck it and see. That could have cost me another £600, but fortunately they fitted straight on, no problem at all.'
Buying a brand new vehicle as the base for a project is a luxury not many people can afford, but you'll have ascertained by now that this is by no means a loadsamoney off-road build. Rather, it's a classic case of 'spend it once, spend it right' – Martin isn't scared of putting his hand in his pocket when that's the best solution, but no way has he just opened his chequebook for a load of accessories and bunged them on without thinking it through.
Take the wiring for the electrically operated diff locks, for example. Pricing up the options, he found that to buy a Rubicon loom in the UK would cost £400, whereas in the US it was around an eighth of that price. But then, of course, not only was it for a V6 petrol, it was left-hand drive.
Not a problem. 'I had to modify the loom quite extensively,' says Martin. 'But by doing it that way, it meant all the actual plugs for the axles are genuine, so they're fully waterproof. They're all O-ring plugs, which lock and seal, and they're all in good positions on the axles, above and behind, so it works really well.
'Plus it meant I had all the right colour-coded cables. Basically, I stripped the whole loom down for the cables and plugs I wanted then built them in to the vehicle.
Best of all, possibly, doing it this way meant he was able to bypass one of the Rubicon's big flaws. The front and rear lockers are operated by a single switch which is fiddly and badly located on the dash, and the way they're wired prevents you from operating them in certain sequences.
'I had the option of using the manufacturer's switch block,' says Martin. 'But I don't like the way they switch – you don't have total control of the axles. For example, the vehicle won't let you use the diff locks in high range, it won't let you have them in above a certain speed, it won't let you lock the front unless you've already locked the back… it restricts you to when it thinks it's a good idea, whereas I want to be in control.
'So I wired it so that if I want, I can have just the front locker in, or I can have just the back locker in. They're on totally separate circuits, because they're the thing that gets you out of trouble and you don't want the vehicle deciding when you can and can't use them. I want to flick that switch and know they're going to come in.' A good technique for safety is that the lockers are wired direct, with their fuses located as close to the battery as possible. This means the non-fused section is only a couple of inches long, minimising the danger of shorting out should the cable be broken.
You'll have worked out by now that importing equipment from the US holds no fear for this particular Jeep owner, so no surprises that this is the route he took with the suspension, too. His choice, from the wide range of options on the American aftermarket, was a 3.5-inch lift from Skyjacker comprising springs, shocks and relocation brackets for the panhard rods. Once again, it needed modifying to suit his particular needs; once again, this was largely due to the kit being designed for a left-hooker.
Talking to Martin, it quickly becomes clear that he's not slow to criticise products with which he's been disappointed. But he has nothing but praise for the Skyjacker kit. 'It fits well – very well. You have to modify the rear tie bar (panhard rod) slightly, where it mounts to an extension block on the axle which prevents it from dragging the axle to one side when you put on the longer springs, but there's no problem there. On the front, you just have a relocation bracket to put on. To be honest, I made one myself.'
That was with the original Sahara axle, which in some ways acted as a prototype for the Dana 44 when it went on. 'I modified the bracket slightly when I put the other axles on. I had to weld it back on anyway, so I just moved it over by a corresponding amount for a 3.5-inch lift.'
Easy. Except that what he ended up with was only a 3.5-inch lift at one end of the vehicle. Not that this came as a surprise, obviously, given the amount of research he'd done before starting the project, but it still needed remedying.
The problem was that the Skyjacker kit is made for American vehicles, which are of course petrol powered. The diesel engine is heavier, to the tune of about 75kg, and on top of this the Wrangler was going to have a winch hung on its front bumper. So Martin knew it was going to settle at least a bit. The only question was, how much?
As it turns out, the answer was one inch. A manufacturer would combat this by using heavier-duty springs, but in this case a set of spacers was pressed into action. 'I don't normally like using spring spacers,' Martin says. 'But it was the easiest option instead of trying to match up a longer spring – I put them on and it sits at the correct angle now.'
Given that this vehicle is meant to be a diesel-engined Rubicon equivalent, rather than an ultimate no-compromise extreme machine, Martin decided that a 3.5-inch lift would be enough. In fact, that might have been his view anyway. 'I'm not after going for a long arm kit or anything like that,' he says. 'I've found that vehicles with a very tall suspension lift become too top-heavy, too unstable on very steep hills. So I think that a 3.5-inch lift with a 35-inch tyre, which in effect is giving you probably another couple of inches, is a good combination. It's a general purpose vehicle; I want it to have good road manners, and it's perfect on the road, it's not skittish or anything like that.' You don't need to look far to find 4x4 owners who've gone as far as possible with their suspension and created vehicles that are virtually unusable on the road, so amen to that.
And it's very, very apparent that even though this is towards the top end when it comes to off-road projects, in terms of budget if nothing else, Martin has never been one for going wild in the 4x4 toybox. That's why he's satisfied himself with manual disconnects on the axles. 'Electric disconnects are the only thing a Rubicon has that I could have bought and didn't,' he says. 'The kit is £1500, and I can't warrant that when I can buy manual disconnects for $100 and it takes 10 minutes to take them off. I'll forego pressing a button on the dash for that!'
Many 4x4 owners, particularly those who like making their own stuff, adorn their vehicles with heavy-duty bumpers of varying degrees of subtlety. Here, however, Martin decided that importing a set of off-the-shelf units from America was more cost-effective. He does intend to lower the front winch mount by four inches, however, as his Warn XP9000 blocks airflow to the radiator pre-cooler.
This whole area of the vehicle is something of a work in progress, in fact, because removing the factory-standard front bumper meant losing the attached under-grille which keeps mud away from the radiator. The radiator, the pre-cooler, the gearbox oil cooler and the heat exchanger for the air con, in fact, and all were starting to suffer. 'About a month ago, I realised that the engine was starting to run warm. The bottom half of the radiators were that badly clogged, and that whole area is inaccessible. It's a huge job to clean them out – you've got to take the entire front panel out of the vehicle.'
Martin had already been planning to build a steering guard, but now it became apparent that the construction was going to have to do more besides. In fact, he goes as far as to say that keeping the radiators mud-free is now its primary task.
The guard you see in our pictures is actually only a template, made from thin steel. It's destined to be replaced by a stouter unit in folded aluminium, which will be heat-treated to T6 hardness and mounted directly to the chassis. 'It appears to be quite low,' says Martin, 'but it doesn't get in the way. It's still higher than the axle, so it's not going to ground out.'
The aluminium guard will be built by a specialist, which goes to show that while Martin can make pretty much anything he wants, he's not scared to employ the right man for the job when that means getting it done better. Witness his views on powering that XP9000: 'The standard battery on the JK is a large Optima Yellow-Top. But I'm looking at putting a second one on there, with a dedicated winch battery and a twin-charging system, and that job's going to go to Mark Gasser at MDG. I don't mind doing the low-tension electrics like the diff locks and the winch itself, but starting to put in a dual-charging system, there's the potential there to do serious damage to your vehicle, and I don't know enough about it – I'd rather give it to somebody who knows what they're doing.'
The vehicle's limb risers, on the other hand, were fashioned in Martin's own workshop. 'The places where I go off-roading in France are very overgrown,' he says, 'and the bodywork's already quite severely scratched. So to try and minimise it, I've put them on to try and protect it. I didn't buy them anywhere – they're purely my own design, and they work well.' Run back from a pair of sturdy arms on the front bumper, they might raise an eyebrow or two, but he positioned these to stay within the vehicle's body line so as not to create an additional risk for pedestrians.
Further protection comes from a set of Mopar rock rails, as fitted on the Rubicon, though Mark doesn't enthuse about these. 'It'll slide over obstacles with them, but I wouldn't be confident about it if the tyres dropped off a rock and they landed on another rock. I wouldn't want to jack the vehicle up on them, either; in the long term, I might change them for something better, or modify them myself.'
The snorkel from American Expedition Vehicles, on the other hand, gets nothing but praise. Fitted just before we photographed the JK, it was 'nothing of a job. It fits straight into the air box – at the point where it goes through the bonnet, that's where the air box is. It took me about three hours.' He also reckons that having compared this unit with the opposition, it gives air a smoother route to the engine. It's a much simpler design – I've looked at them in great detail, and I'm happier with this one.'
As the snorkel's recent arrival shows, like every other project under the sun this one is never really finished. Aside from the dual-charging system and under-guard, however, it's all possibilities for the future: he's thought about fitting a Rubicon transfer case, as this keeps the same gearing in high range but takes it deeper in low, but wouldn't pay the retail price. 'I'm always watching the Auto Trader to see if someone's breaking a Rubicon!'
He's also thought about a rear winch, but given that he never goes off-roading on his own and doesn't intend to use the JK for challenge events, it's not a priority. It would also mean cutting the vehicle up, which he baulks at.
'You don't want to make the vehicle unsaleable,' he says. 'It's something you've got to think about. If you try and sell something that's prepared for off-roading, you get nothing for it – it's too much of a niche market. So I've kept everything I took off the Jeep, and in the space of about a week I could turn it back into a standard vehicle. That's why I've not made big changes inside – I've bought new dash panels and switch panels, so I can remove them and put the new ones in, and you wouldn't be able to tell it's ever been modified. It's all reversible, apart from the hole in the bonnet – and if I ever sell this one, I'd put all the stuff on another JK, so I'd swap the bonnets over.'
No, don't worry – he wouldn't try and sell the vehicle as 'never off-roaded.' Though there would be bits of it that could indeed make that claim. 'If anyone came to buy it,' he says, 'I'd show them a picture of how it was. But the JK is a purpose built off-road vehicle, after all – if you don't want to buy something that's possibly been off-roaded, you're buying the wrong vehicle.'
Not that you need fear that fact. At least, not if the owner of the Jeep you're after has been as conscientious as this one. He might push the boundaries, but he knows where those boundaries are. 'I don't do anything to damage the vehicle,' he says. 'I do use it to its full potential, but I don't abuse it. There is a big difference.'
The difference between right and wrong, perhaps. Or between one off-roader who starts knocking a project together for a bit of fun, and another who waits three years for the right vehicle to be launched then starts turning the first one in Britain into the definitive example of what it can do. This might be a big-budget off-roader: but it's a thinking man's off-roader, too.
Share this article