Cevennes The Hard Way
Originally Published: July 2005
Words: Alan Kidd
Pictures: Pete Robain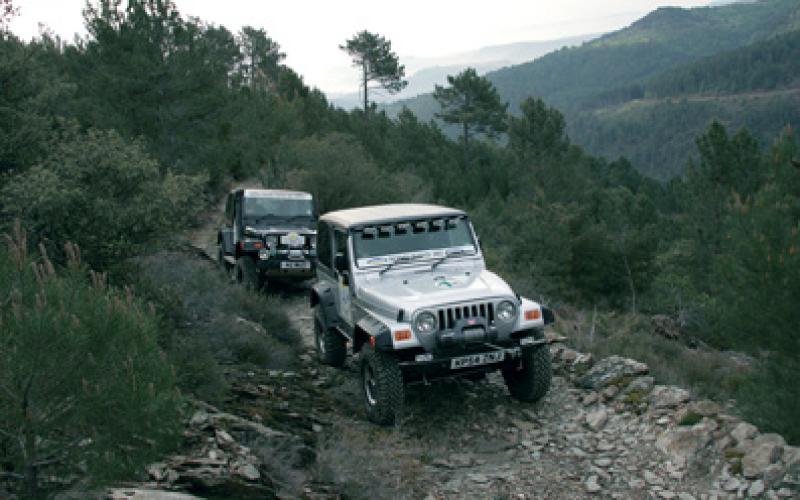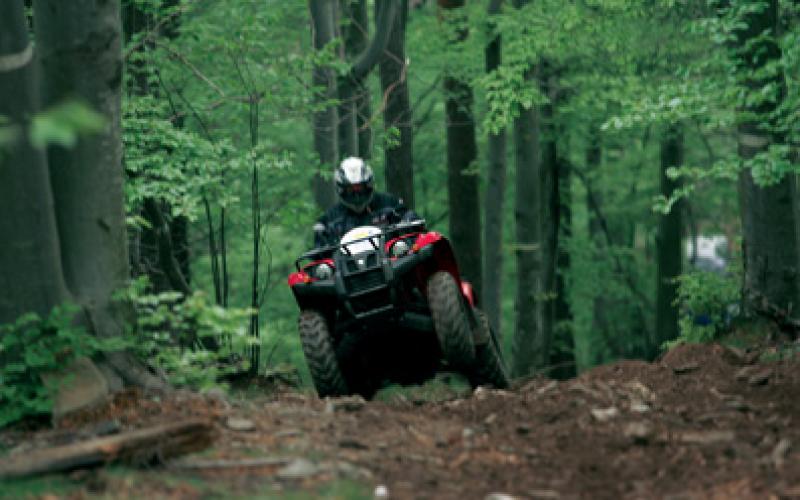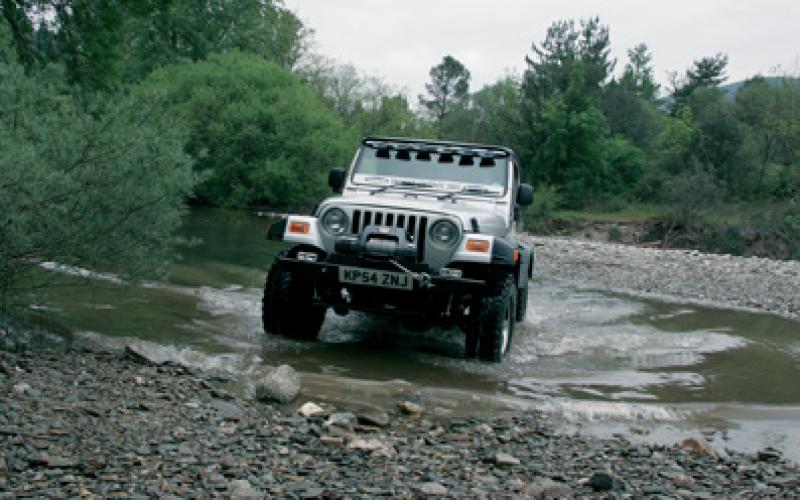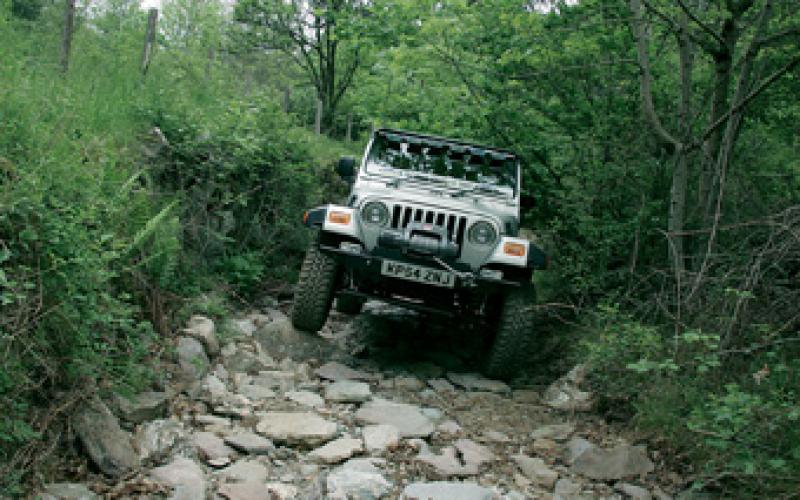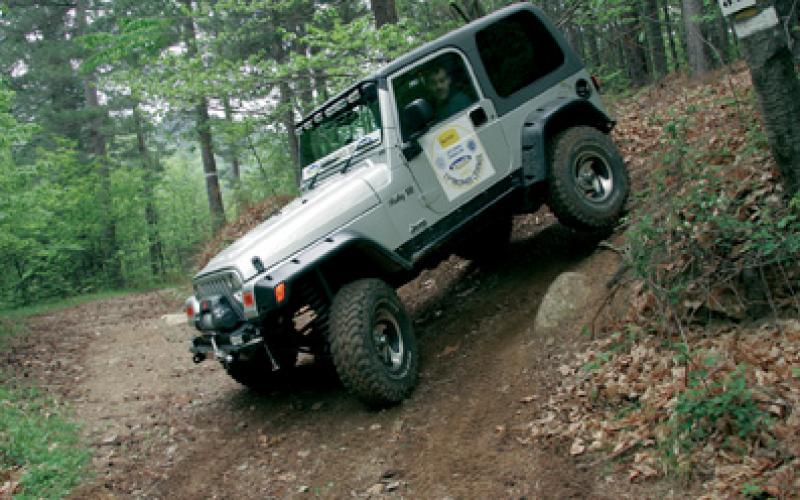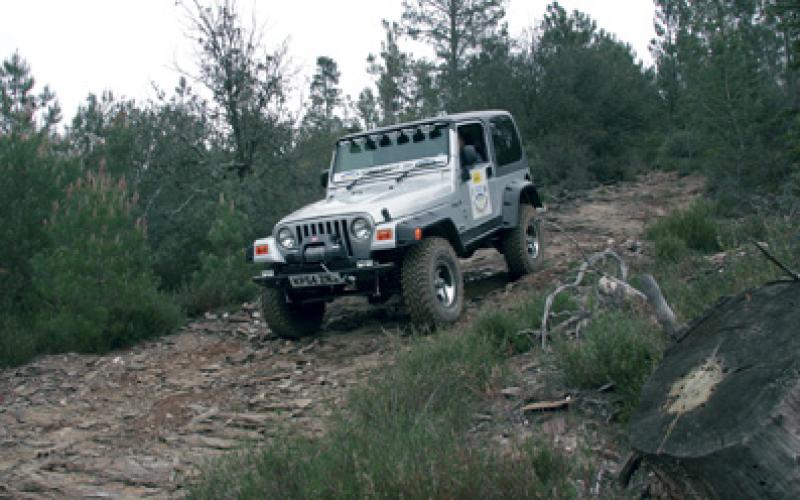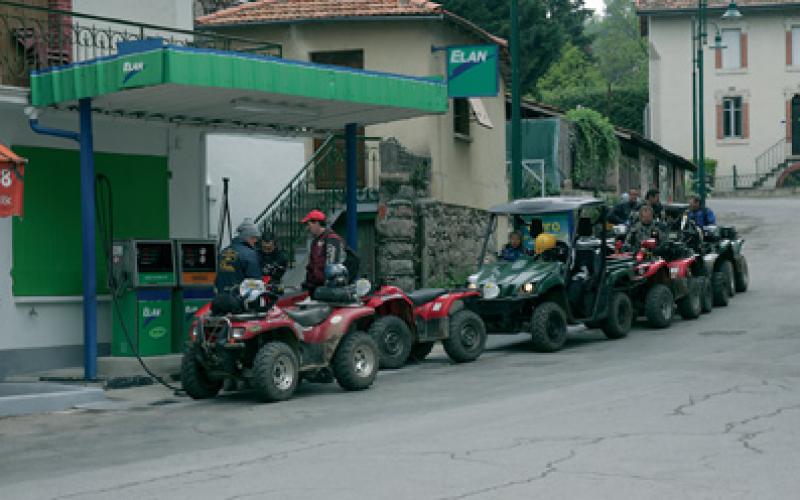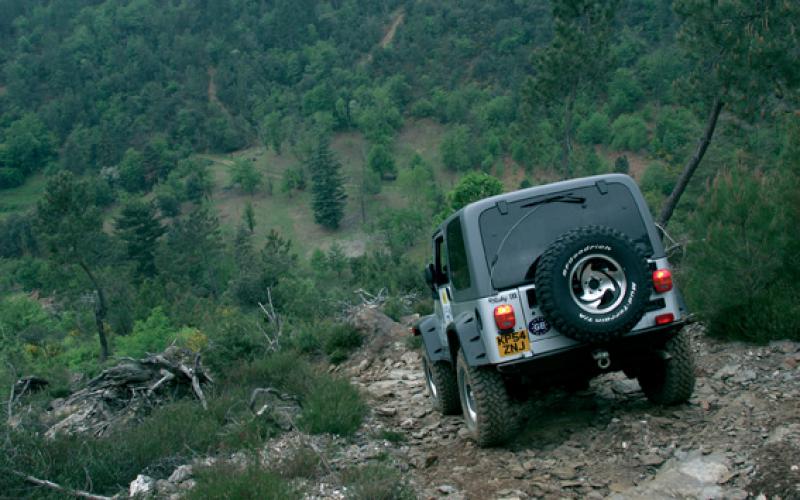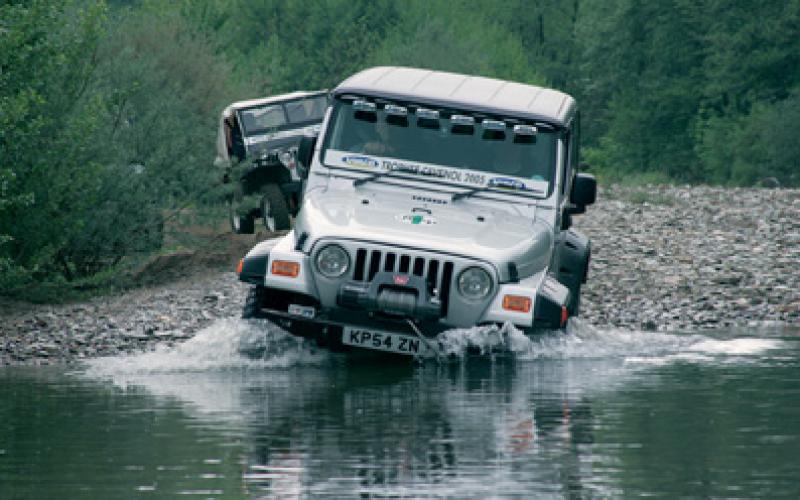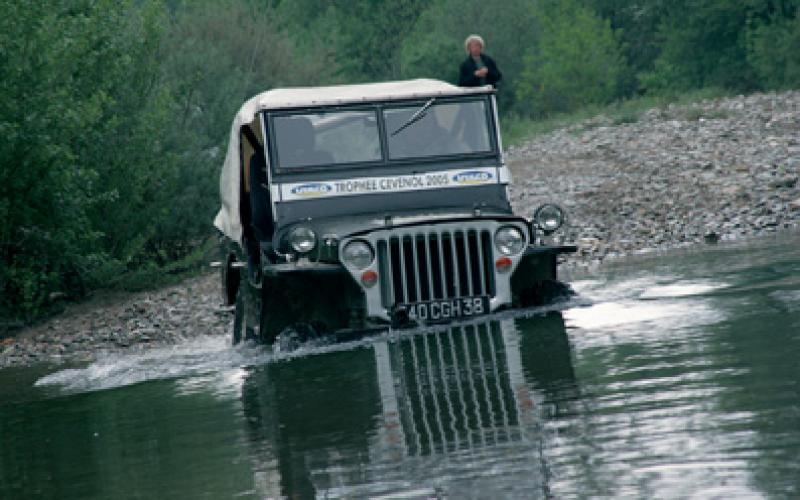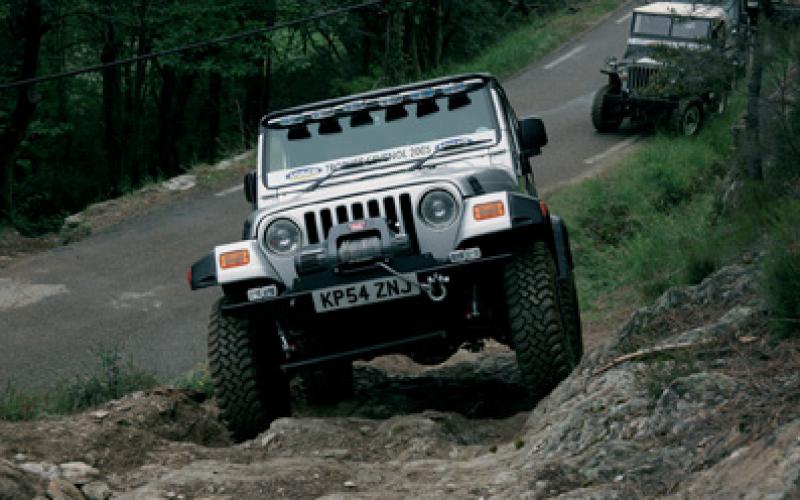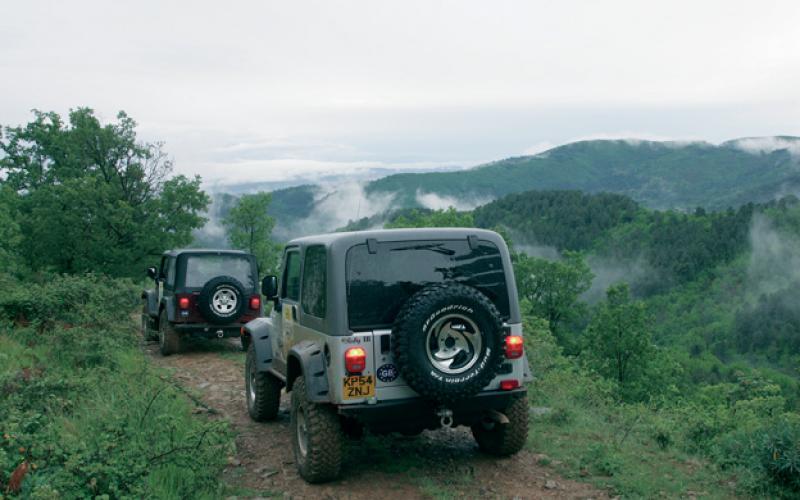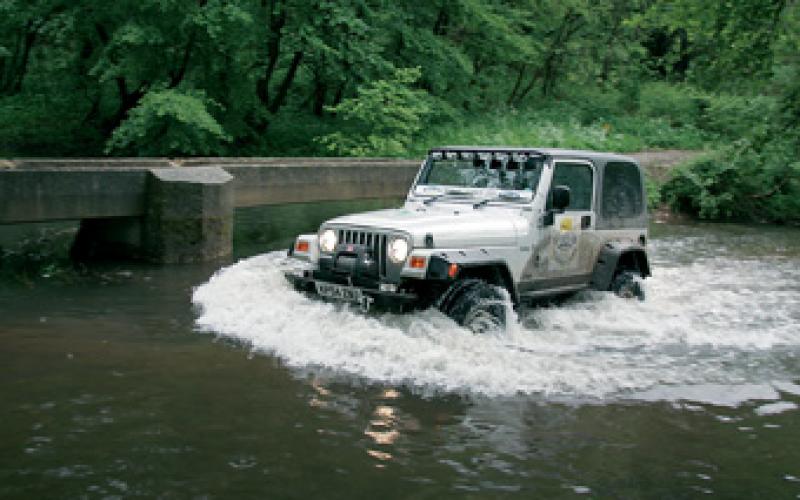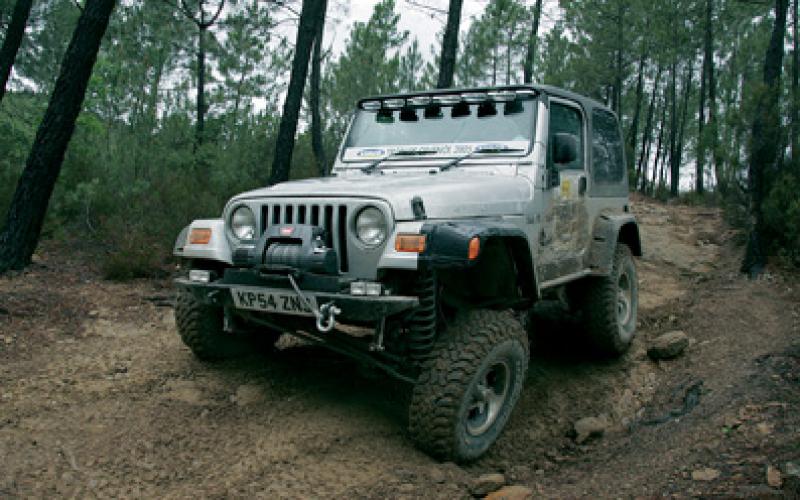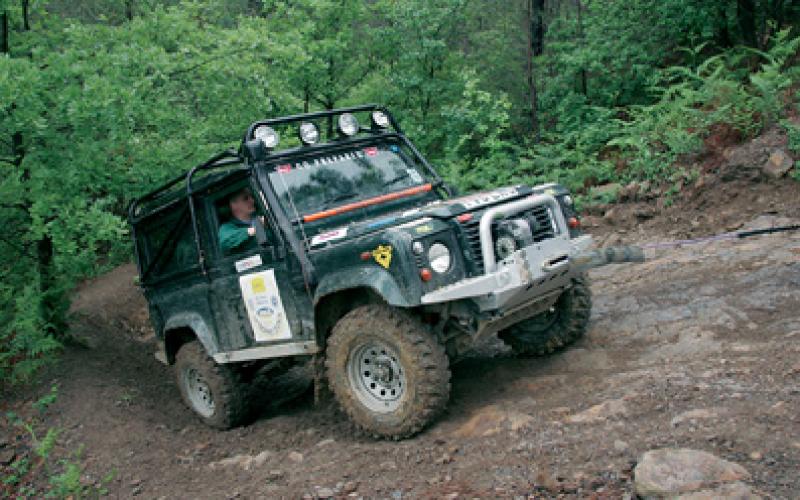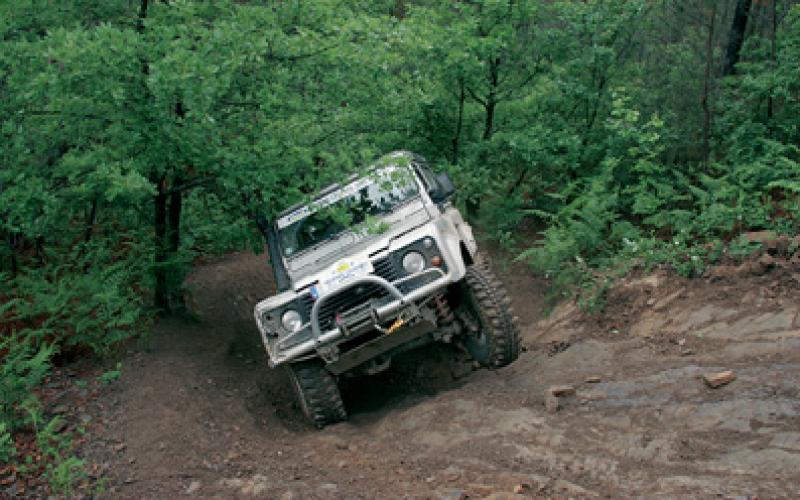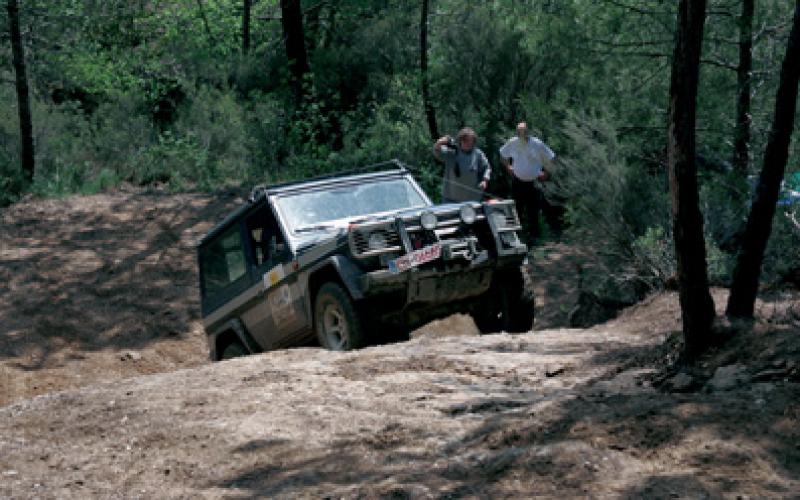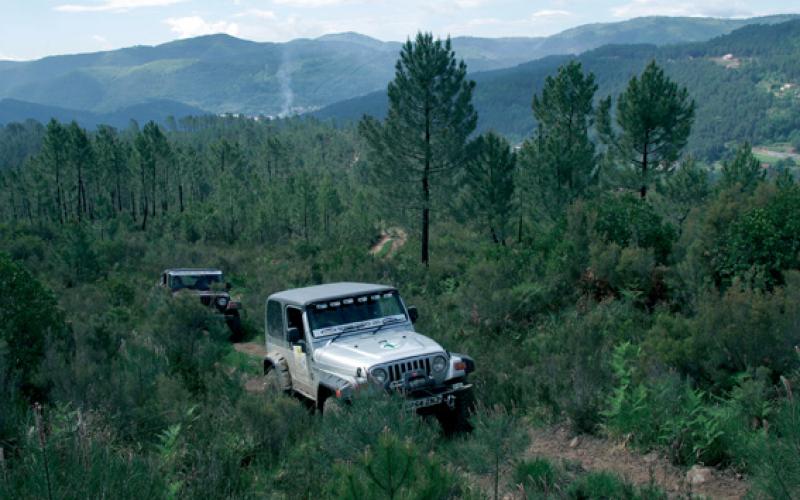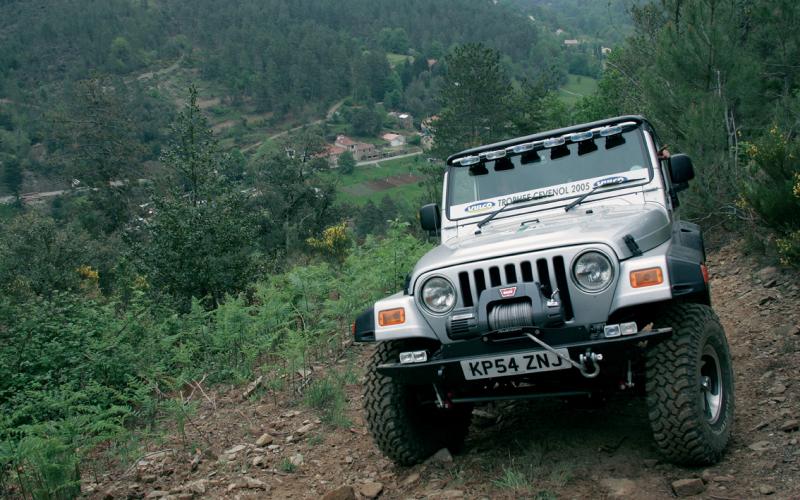 <
>
The Trophée Cevenol is famed for being the toughest and most technical of the French Randonnées. It's also a great way to see one of Europe's most beautiful landscapes – while giving a baptism of fire to the latest in Jeep's unique Rubicon series of modified off-roaders.
Of all the randonnées for which France is famous, the Trophée Cevenol is reputed to be among the toughest. Organised by GRM, which is also behind the Mille Rivières and Croisière Blanche, it's based in the mountains of the Ardeche region – and includes some of the most spectacular driving you'll find anywhere.
Every year, a hardcore of British drivers ventures south through France to take part in what has become a landmark event in the 4x4 calendar. Several are well known throughout the challenge scene, while others do no organised off-roading at all back home – and when you see the sort of terrain the Cevenol offers in abundance, you can understand why they wouldn't bother.
Fundamentally, this is an event that offers massive climbs and drops, expansive scenery and long-distance off-tarmac mountain driving on a scale that's hard to comprehend. During the course of three full days and a prologue, you cover less than 200 miles – that's how slowly vehicles travel when there's so much extreme terrain to be negotiated.
This is the sort of off-roading that makes winches and diff locks a necessity rather than a luxury. Just as well we were driving DaimlerChrysler UK's latest serious off-roader, then, in the shape of Ruby III, a much-modified new Jeep Wrangler Sahara automatic.
This is a vehicle that traces its bloodline back to 1996, when then-importer Chrysler Jeep UK decided to modify a Cherokee turbodiesel for extreme off-road work. Project Rubicon, as it was known, was such a success that a second followed, in the shape of a TJ Wrangler Sport. The third incarnation was built with more of a bolt-on philosophy, but it's no less extreme for all that – and Jeep is so confident in its vehicles' ability that it used the Cevenol as a shakedown event for its new baby.
Driving in tandem with another modded Wrangler owned by the UK importer, we razzed down through France on one of those marathon driving sessions that seem to go on forever.
The Wrangler is of course famous for not being the nicest vehicle on tarmac, but with its standard-fit hard top and aircon, the Sahara-based Ruby III was actually far more civilised than I'd dared to expect. The constant whine from its TeraLow rock-crawling transfer gears was another matter altogether, but at least we were able to hold a conversation without making ourselves hoarse.
Not that we had to wait long to be rendered speechless, because in true prologue fashion the opening part of the event was designed to be a baptism of fire. The organisers preceded it at signing-on by handing out glasses of red wine, which was an interesting approach to the concept of risk management, but a bit of anaesthetic was actually quite welcome when, after a couple of hours of relatively easy-driving forest tracks, we arrived at the coup de grâce, in the shape of a rock-strewn hillside that we were only able to conquer with the aid of a handily-positioned marshal and his winch.
There were two reasons for this. One is that my co-driver was Jeep's PR maestro, Nick O'Donnell, who was still feeling very much like a new parent towards Ruby III, and I definitely didn't want to adopt the 'give it death' approach. We might well have scaled the rocks with more throttle, but at the expense of several panels, and I couldn't bear to see a grown man cry.
The second reason was that at this point, the sound of a straining air compressor and an overpowering smell of gas announced that an internal component within the rear locker had let go. As we've established, this was a shakedown event, so a few glitches were to be expected. But a swift examination by Pete Robain, ace photographer and on-event spanner man, established that there weren't going to be any easy fixes – which meant we were faced with the prospect of tackling the following three days with an open rear diff.
This made Nick cringe, but at the same time rub his hands in anticipation. The standard perception of a PR manager is of a schmoozing pranny with a line in insincerity that would make Bob Monkhouse proud, but the bloke from Jeep ain't like that. He's the consummate PR professional, of course, but if the gleeful cry of 'dog's bollocks!' as we bounced to the top of a hill the following morning is anything to go by, here's a man who knows the importance of being able to love your job.
And how could you not love a job that means getting paid to do the Cevenol? Steep, loose, rocky climbs on parched ground covered in sandy soil are tricky enough at the best of times; toss in a freak overnight downpour, and you've got a recipe for chaos. Oh yes.
Despite it all, both Wranglers held their own among a group of vehicles which in many cases were far more heavily modified. For obvious reasons, Ruby III struggled a bit on a couple of hills that the other Jeep conquered, but no end of really tough terrain was despatched with confidence.
An interesting observation here was that vehicles on really aggressive tyres, principally Simexes, struggled in places where more modest BFG Mud-Terrains prospered. That would be BFG Mud-Terrains aired down to about 15psi, but still, you get the picture. It looked as if the sharp, angular tread of the more mud-biased tyres was stopping them from moulding themselves over the rocks the way the BFGs could, meaning that in some places, competition vehicles were failing where less overtly aggressive machinery was able to prosper.
Taking things to extremes, we got chatting to a couple of French guys in a Willys that had an old Peugeot diesel in it. The pair managed to coax it through stuff that floored everyone else. Might ain't always right…
Aside from this, there were the usual tales of broken halfshafts and centre diff locks from the Brits we spoke to. Nothing proved unrepairable, though – at least not until a vehicle some way behind us rolled off the saturated track on the second morning and ended up needing to be winched out of the undergrowth.
Prior to this, we'd pulled over to give way to a bunch of Belgians in three Land Rovers and a Toyota who'd honked, revved their engines and shouted at us for doing things like stopping to take a look at the track ahead and spotting each other down the gnarliest bits.
This is a common problem on roadbook events, though contrary to popular belief it's not down to impatient foreigners – we pulled over to let a number of Brits go roaring past us, too.
The answer is always that if someone's faster than you, you should let them through – because it's a whole lot more enjoyable once the queue has sorted itself out and you're left going at your own pace with your team-mates. It's remarkable how quickly, in a field of a hundred or more vehicles, you can find yourself alone in the wilderness, enjoying the off-road experience at your own pace.
This is what keeps people coming back to events like the Cevenol. You don't often get the chance to attack terrain of this severity as part if an A to B route, and especially not without the security of the controlled circumstances being compromised by an endless stream of marshals telling you what to do. It's the ultimate green lane trip – unbelievably scenic, unbelievably challenging and already set out so you know the route ahead is going to be okay.
A perfect example is the tough, uneven climbs which are a regular part of the event. To varying degrees, these are a serious test for vehicles and drivers alike – but rather than being presented as set pieces, they're simply another part of the route. Memorably, a river crossing on day one was followed by a road crossing – the twist being that the climb off the road was over a savage and deceptive series of rock steps. When our Wranglers rolled up to the scene, a long-wheelbase G-Wagen was hanging off the side of a sheer drop after its driver made the mistake of relying too much on his diff locks. A yard or two more would have sent him crashing backwards over the edge and back down on to the road; by the time a rather startled local woman in a Peugeot came to a goggle-eyed halt at the roadside and craned out of her car to watch, the Merc was being winched to comparative safety by a couple of Dutch guys in a 90. Just to prove that there ain't no justice in the world, the 90 then rewarded its owners by blowing its clutch.
But as tarmac-to-oblivion experiences went, even that was tame in comparison to what we found the following morning.
A lengthy on-road liaison section was followed by a short, easily driveable track… leading to a rock face so steep that when I put the Wrangler's front wheels on it, decided I couldn't get any further and signalled for a winch, no-one could see my gestures as they were obscured by the bonnet. A marshal told me that someone had actually managed to drive the thing in a 90, by using bootloads of power and 'tacking' across it… well, all I can say is that if they're up for doing things like that, I hope they've got a good roll cage.
As it was, Nick's position as Ruby III's proud father left him several shades paler after watching Bob Cooke, ace off-road journalist and an ever-present on these events, having a fully blown brown-trouser moment while attempting to scale the climb. But worse was to come when, having winched the Wrangler to the top, a trickle of brake fluid down the nearside rear tyre signalled that something had gone wrong.
Quite how it happened was a bit of a mystery, but somehow the brake's back plate had been twisted to death, allowing the components within the drum to come apart. With that circuit out of action, the vehicle was clearly not in a position to continue any further.
That meant returning to the road by the quickest possible route, which naturally enough, involved heading back down the same rock face. Hats off to Bob, then, for coaxing the stricken vehicle down it, because I speak as the driver who took the other Wrangler down, and even with full brake power it was still the scariest thing I've ever done in a vehicle.
That's what the Cevenol is like – scary as hell at times, but incredibly exhilarating for all that. You can certainly see why people go back time after time, and why there are those who make it their only proper event of the year – and think nothing of spending an entire year's off-roading budget on travelling to France to take part.
If you're into serious off-roading but only get to go for it every now and again, there's a very good argument indeed for making the Trophée Cevenol your annual big blow-out. It's a challenge to man and machine the likes of which you simply won't find in Britain – there may be more extreme terrain to be tackled on trials and winch challenges, but in terms of quality and quantity, the unique pleasures of the French approach to off-roading and the rewards that come from doing it in such a sensationally beautiful landscape, there's nothing that can compare to tackling the Cevennes the hard way.
Share this article