As Good As It Gets
Originally Published: July 2011
Words: Jeep
Pictures: Alan Kidd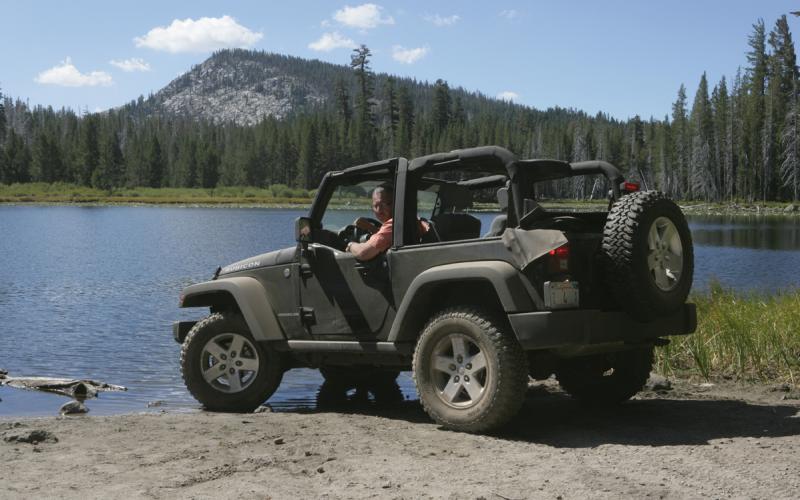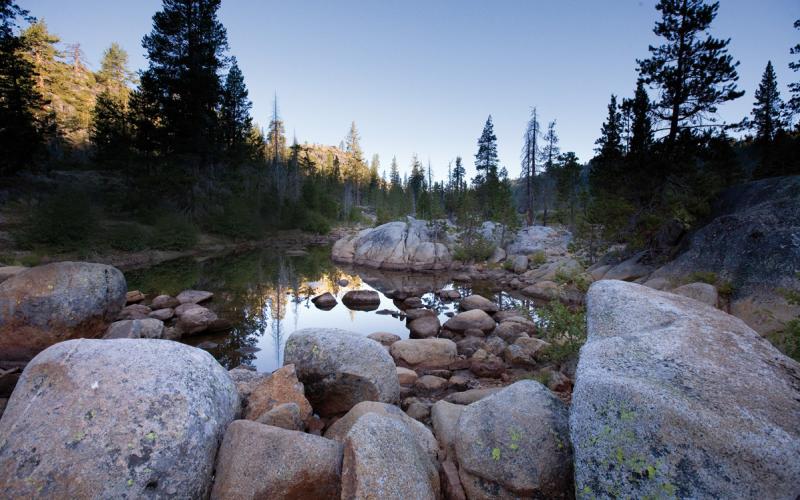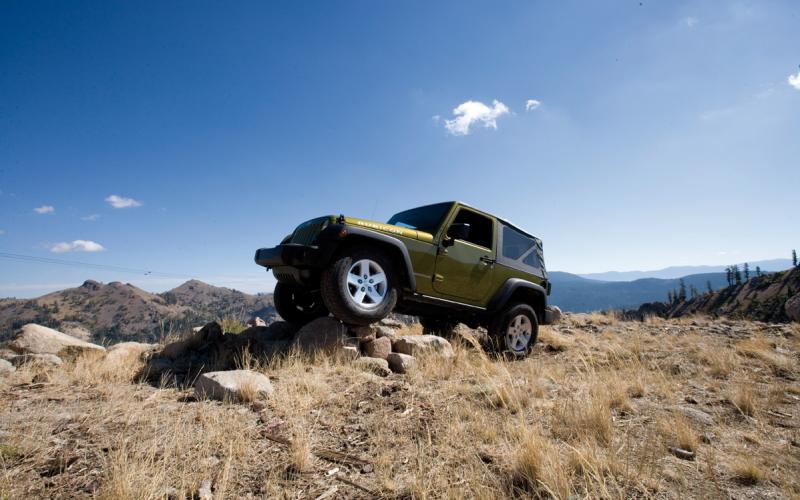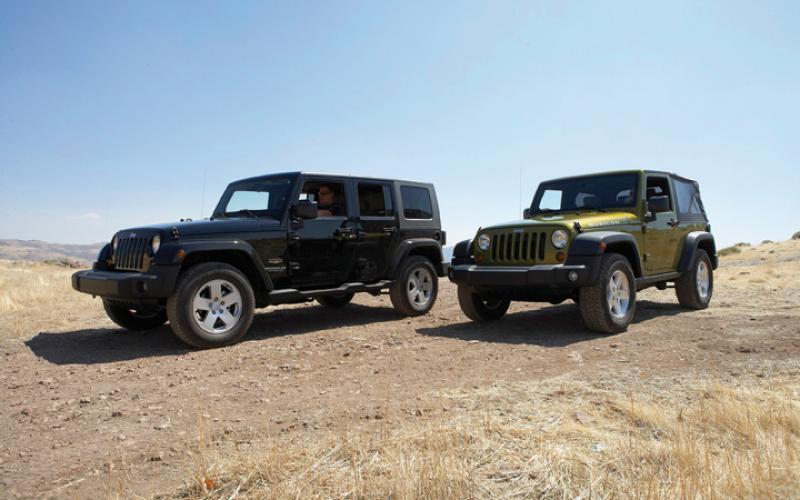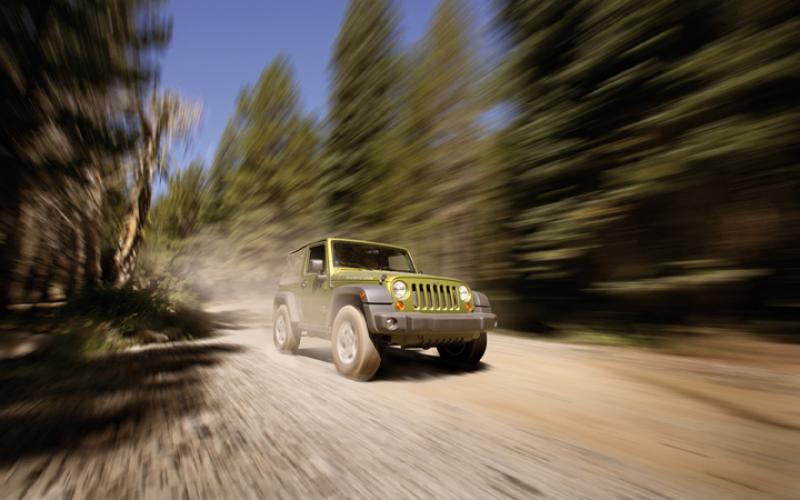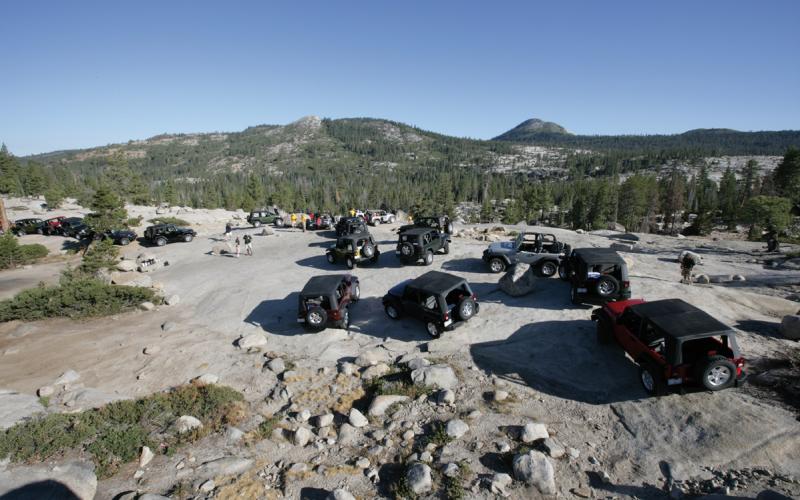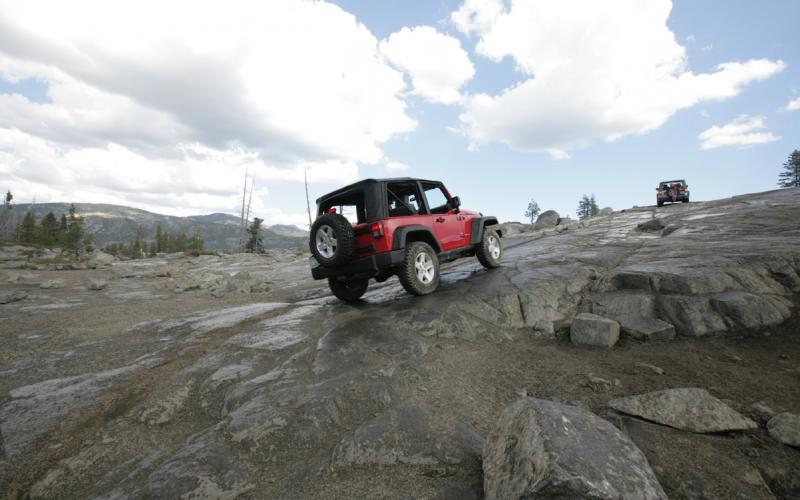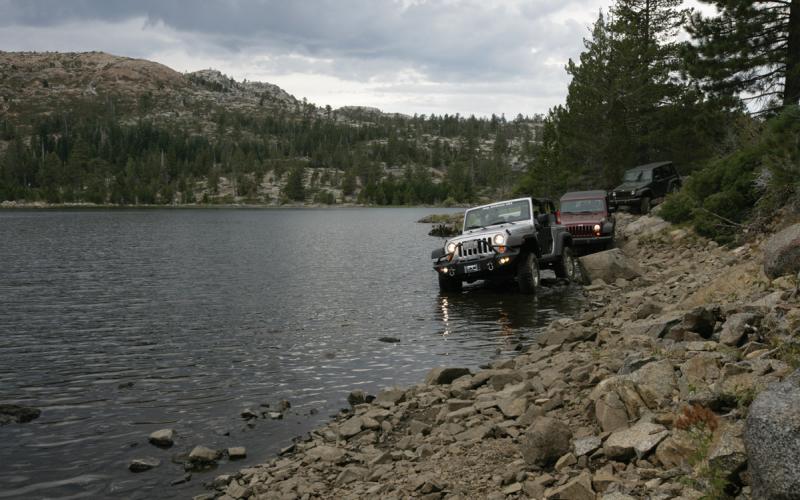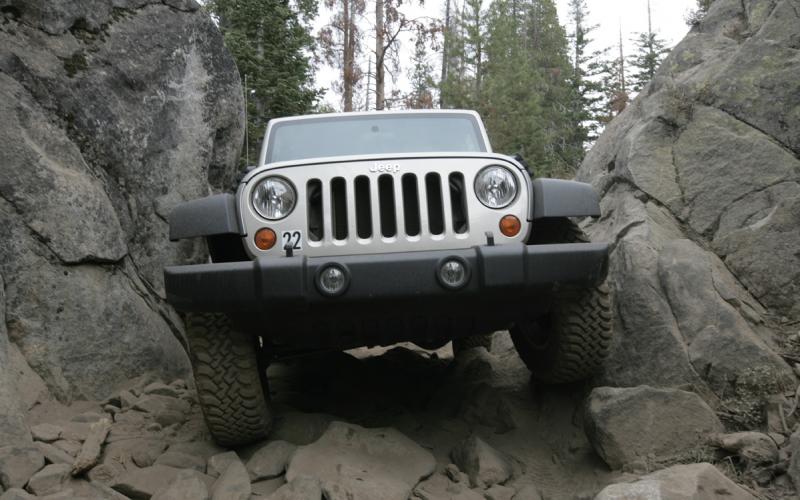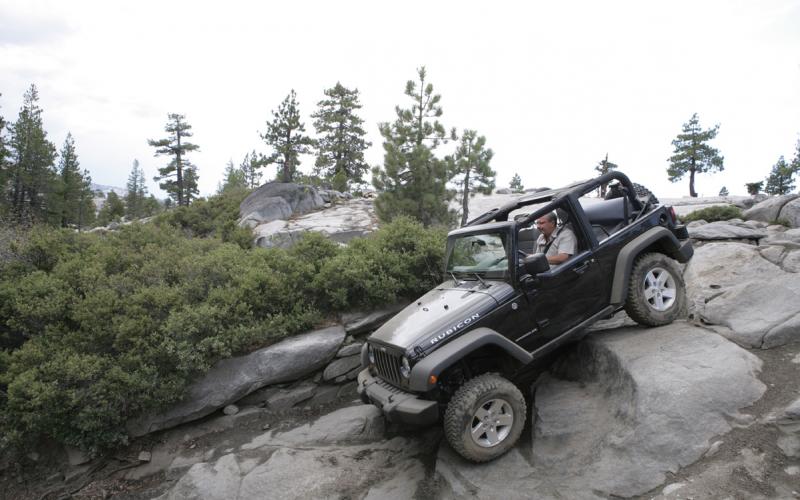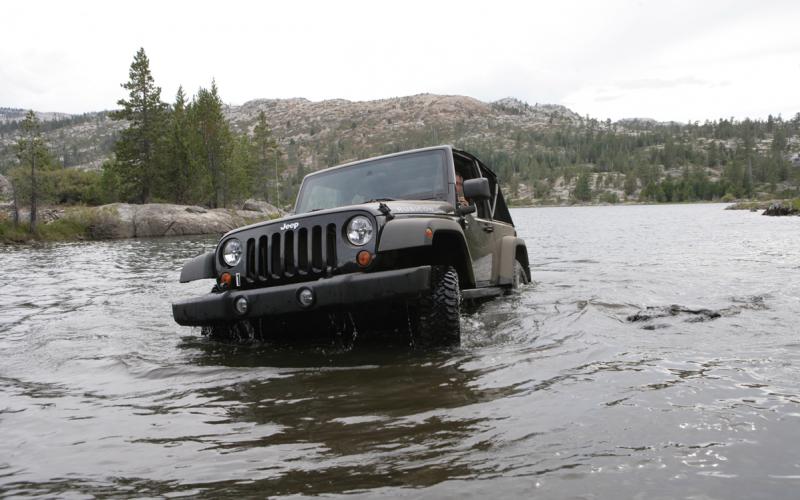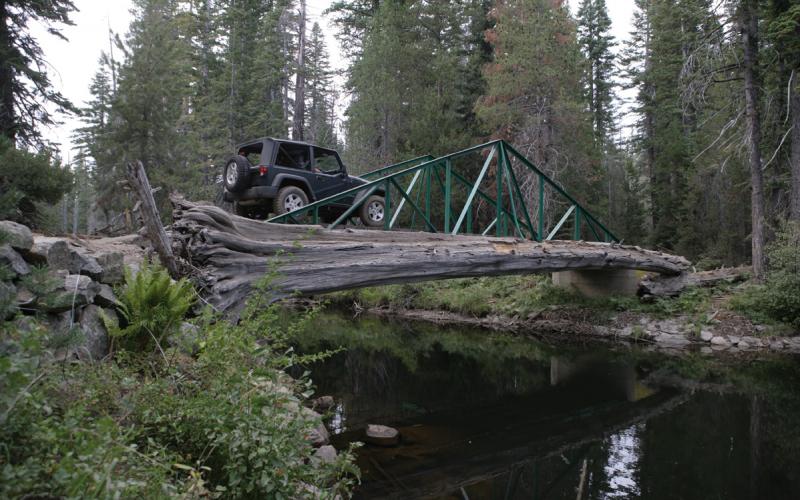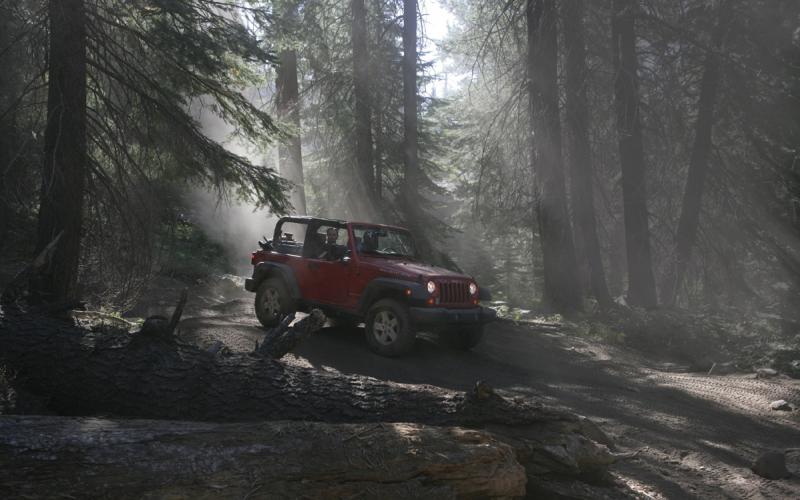 <
>
Jeep's resurgence is good news for all sorts of reasons, most of all that you can still get a Wrangler in the UK. Better yet, the Rubicon model is still available here – indeed, it can now be ordered in long-wheelbase form, too, or even with left-hand drive. What better excuse to jet out to California and experience the world's best showroom-standard off-road vehicle on the fabled mountain trail that gave it its name?
This year will be remembered for many things. The royal wedding, revolution across North Africa, disaster in Japan, America's hit on Osama bin Laden, an election result that could end up with Scotland breaking away from Britain… and we're not even halfway through yet.
There are lots of reasons why 2011 might turn out to be a watershed year. Trivial as it might sound next to some of the above, that applies more than ever if you're a Jeep fan. Because after a worrying spell in the doldrums, the original off-road brand seems to be doing a very good job of getting its mojo back.
We reported last month on the heavily revised Compass, which along with an all-new Grand Cherokee is spearheading Jeep's resurgence in the SUV market. They'll be joined by a new Cherokee-sized soft-roader in a couple of years' time, as well as an all-new Compass, at which point the company expects its overall UK sales to break a long way through the five-figure threshold.
All well and good, but if you're reading this magazine there's probably just the one Jeep you're interested in. And the good news is that in the midst of all this frothy SUV nonsense, the Wrangler is going to remain in the company's UK line-up. And in its own way, it's going to be here with more presence than ever.
No, that doesn't mean they've got any plans to take on the Defender on its own turf. Land Rover could put its name to a cardboard box with a potato for an engine and it would still be more popular here than anything foreign, and Jeep expects to sell ten Compasses for every one Wrangler it shifts.
No, what's so exciting about the Wrangler's place in Jeep's future plans is that the Rubicon model, which we've long since proclaimed to be the world's best showroom-standard off-roader, is still in them. You wouldn't think it to look at a price list, which will only include diesel versions of the two and four-door Sport and Sahara models. But if you go through the special order process available through any Jeep dealer, you'll be able to get a wider choice of Rubicons than was ever offered during the model's sojourn as part of the official UK range.
What's so great about the Rubicon? Well, if you're in the happy position of being able to buy a brand new 4x4 to use as an off-road toy (the thinking man's equivalent of a track-day car, perhaps), you'd be likely to look at the standard Wrangler and think it could use rock sliders, lower-ratio gears, uprated suspension, heavy-duty axles, a detachable front anti-roll bar and locking front and rear diffs. Your wish list might not stop there, but these mods would all be likely to feature.
So it should come as very good news indeed to learn that you're not the only one thinking that way. Someone in Jeep was, too – because if you put your hand in your pocket for a Rubicon, you'll get all of these. And better news yet is that thanks to Jeep's special order programme, you can now get the Rubicon in two-door or four-door form, with the full range of colours available to US buyers.
There's more on the vehicle itself in a separate panel within this article, but for now let's expand on our claim that this is the best turn-key off-roader in the world. That's excluding specialised industrial machinery and competition cars, of course, but in the realms of what you normally think of as a 4x4, you're looking at an unmatched combination of mouth and trousers.
It's simple. The Rubicon can really, really do it. Even if you don't want to explore its limits (but who wouldn't?), it has a cooler image than any previous Wrangler, especially on the 17-inch alloys that come as standard as part of its spec. At any rate, it looks right at home on the Rubicon Trail, the world-famous Californian mountain track that gives it its name – whether casually parked up amid the fantastic scenery of the High Sierras, or crawling its way relentlessly from one seemingly impossible rock to the next.
The Rubicon is an old coach road linking Lake Tahoe to Rubicon Springs, where between 1889 and 1930 a hotel welcomed summertime travellers keen to enjoy the restorative qualities of the mountain air and water. The hotel fell into disuse and finally collapsed under the weight of snow during the winter of 1952-53, and to be honest the road itself hasn't fared much better. The difference is that a hotel that's fallen down is bad news any way you look at it: a road that's been stripped back to base rock by successive winters of snow, ice and meltwater may no longer be suitable for coaches, but it's manna from heaven for a Jeep.
While 4x4s from many manufacturers have conquered the Rubicon, which is today classed as a non-maintained county road, we feel justified in using Jeep's name as a proper noun here. Not just because it was the company's UK importer that flew the man from TOR out to take part in its 'Rubicons on the Rubicon' event, but because for several decades Jeep has used the trail as a proving ground for its vehicles.
The Rubicon Trail is located on the edge of a place called Desolation Wilderness, though you wouldn't expect such a name as you arrive at the trailhead by Loon Lake, the traditional starting point for 4x4 adventures. The lake is popular with boaters and fishermen, and provides a comforting balance of solitude and civilisation just a few miles from the thronging weekenders' paradise that is Lake Tahoe. The trail proper actually starts some way before this, at Wentworth Springs, and it's by no means all plain sailing even to get this far, but most now come by road and pick up the route near the dam holding back the water.
Do this, and the trail gives you a short honeymoon period as you adjust to the idea of spending the next day and a half in low range. To start with, the main problem is just working out where on earth it actually goes, as you pick your way over a vast rock pavement with a heaven of a view spread out in front of you. But the sensation of euphoria that fills your chest cavity, making you want to roar out loud in delight at the sheer magnificence of it all (well, that's how it was for us, anyway), is soon replaced by the need to concentrate as you come to the first of what soon starts to feel like an endless series of axle-twisters.
When you're trail riding as part of a convoy, you get used to waiting in line at obstacles like this. And this was a big convoy. The event was run by Jeep Jamboree, a company which works with Jeep itself to put on a wide-ranging programme of off-road trail rides and holidays for paying punters; as you'd expect, it's the kind of outfit that knows how to get things right, and without the team of spotters we had looking after us there's a pretty good chance we'd still be up there.
If you've done any sort of extreme off-roading before, you'll know how important a good spotter can be. No matter what sort of vehicle you're driving, you can't see the ground in front of your wheels; when things get really intricate, having someone standing in front of you and issuing instructions can be the only way of making progress.
That might sound over-dramatic, but when you're talking about six inches forward, half a turn to the right, six more inches, a quarter-turn to the left and so on, off-roading is definitely a team game. And if you're the one behind the wheel, your job is to pay attention, take orders and do exactly what you're told.
That's easier said than done if you're in the hands of someone whose judgement you can't trust absolutely. If you've ever been on some of the big randonnees in France, for example, you might be familiar with the experience of coming to a tricky obstacle and being faced with half a dozen spotters, each telling you to do different things (and getting increasingly animated when you don't).
That's all very well when you're just having a laugh, though – but in a place called Desolation Wilderness? Where there are bears? Even with the security of having a couple of dozen other vehicles around you, you want to know you're in the hands of a pro.
And the Jeep Jamboree crew were exactly that. I've seen the whole spectrum in my time, and these guys were the best. Not only guiding us, but leaving us to actually drive the thing, too, by not over-burdening us with instructions when we didn't need them. As I said, when you're behind the wheel it's your job to take orders; here, the implicit order was to be in charge when the spotters left us to it, which was most of the time – even on terrain that required a whole lot of work.
Not that any of it felt all that daunting, really, even when we were perched on three wheels looking at the sky or hanging in our seatbelts with a view of nothing but sun-baked white rocks through the Wrangler's trademark flat screen. That's thanks to the vehicle's almost unbelievable combination of tractability, flexibility and manoeuvrability. A lot of 'abilities' there – which says it all about this phenomenal example of all Jeep's best at.
The Wrangler JK has now been around for five years, but the civility it brings with it still comes as a surprise to those of us who've experienced the older YJ and TJ models. So too does the practicality of the long-wheelbase Wrangler Unlimited, and the vehicle's interior is far more up-to-date than anything that's gone before.
Yet it's still the same rugged, basic off-road machine we've come to know and love. You still sit upright. You still look out over that ever-familiar arched bonnet. You can still take the top off – hell, you can still take the doors off.  The JK Wrangler is more road-friendly than the old YJ and TJ models, but it's no SUV – this is still every inch a proper off-roader.
Truth to tell, in fact, the Rubicon is actually pretty hideous on tarmac. It excels off-road the way a Bentley excels on the cruise down to Cannes or a Lotus Elise excels around Brands Hatch – and just as either of those cars would flounder catastrophically on a trail not even remotely as tough as the Rubicon, put this most focused of Jeeps in either of those situations and it's a fish out of water.
Not that we came here to guff on about what the Wrangler's like on the road, though. If that matters to you (and yes, it probably does), the Sport and Sahara models are light years ahead of the Rubicon and still pretty handy off-road. But when you've got the best terrain in California to play with, why on earth would you even want to consider caring about that?
Rock-crawling fanatics would argue that the Rubicon Trail isn't the best terrain in California, because it's not extreme enough for their colossally modified rigs. And dedicated trail riders will tell you that in the off-roaders' paradise of Moab, Utah, you'll find routes to push man and machine to far greater extremes. But try telling that to anyone, whatever they're driving, on the way up Cadillac Hill – the final big ascent on the Rubicon before it starts to flatten out for a final drag towards Tahoe.
There are rock combinations here that need every inch of the Wrangler's articulation and razor-sharp steering, tuned to deliver perfect responses at crawling speed. They need both those diff-locks, and they need driver and spotter alike to be right on their game.
And yet the Rubicon somehow manages to make them feel easy. Its 3.8-litre V6 petrol engine and four-speed auto box deliver traction with neither question nor hesitancy, meaning all you need to do is squeeze gently on the throttle and enjoy that perfectly judged steering. In truth, while the diff-locks add an extra dimension to its talents, its suspension is so supple over rough ground that you hardly ever need it. And oh, what a joy to hear the sound of a vehicle grounding out and know it's coming not from an expensively crumpling sill but a set of bomb-proof rock rails doing their job.
'Oh, what a joy.' That's actually a pretty pithy verdict on combining the Rubicon Wrangler with the Rubicon Trail. Like a 911 on the Nordschleife, an Integrale in Kielder or that Bentley on l'Autoroute du Soleil, or indeed a Mini Cooper going max chat down a Roman drain, some things are just utterly, unquestionably right. Think of the most immaculate example of motoring perfection the world has ever known, and a Wrangler on the Rubicon can match it.
Especially when it's a Wrangler with this level of focus. You do pay for it on the road, and the lack of climate control could be more of an issue amid the gasping summer fumes of a clogged British city than it was in the clear, balmy air of the High Sierras. But with the soft-top sides rolled up or the doors removed, it's just you, the rock and the landscape. And a Jeep. And man, what a Jeep.
Share this article