Work Like A Trooper
Originally Published: February 2007
Words: Alan Kidd
Pictures: Steve Taylor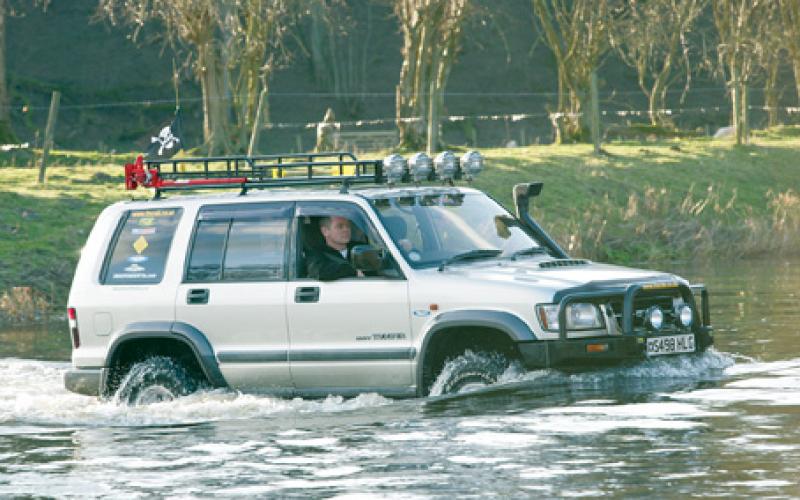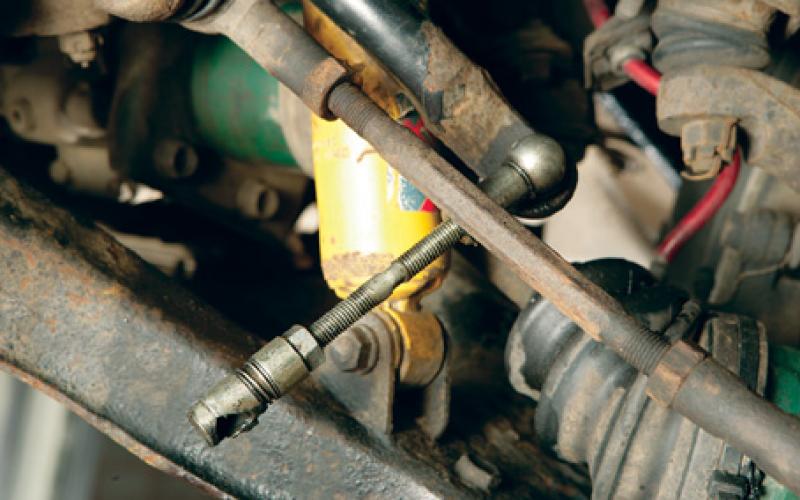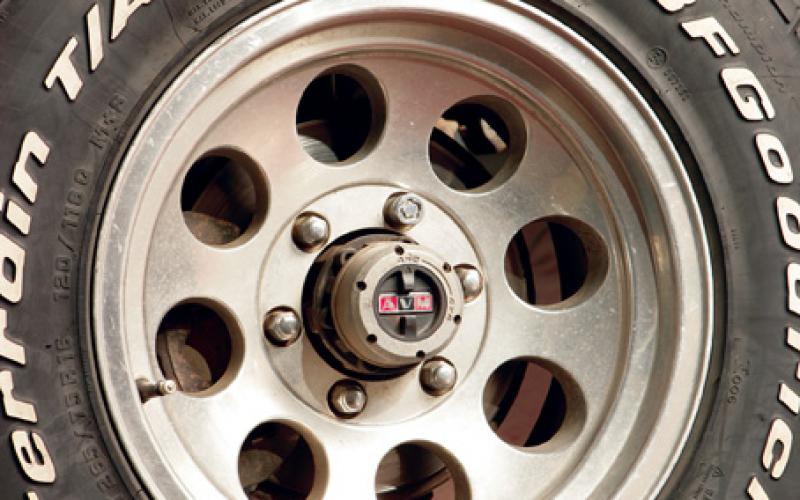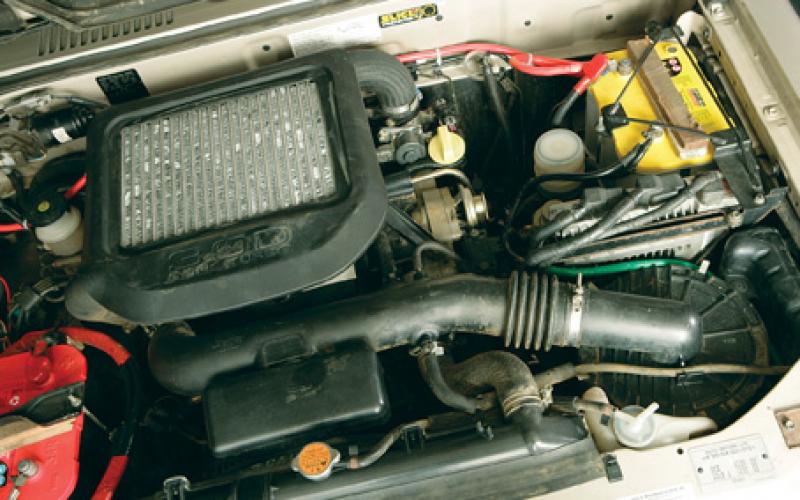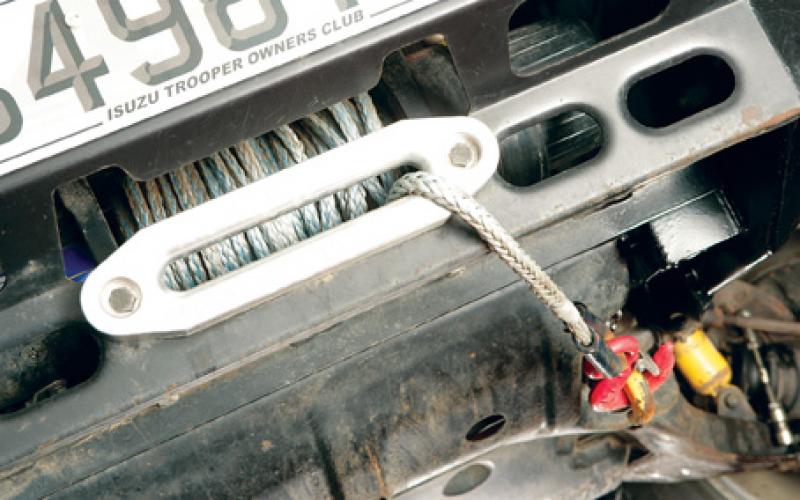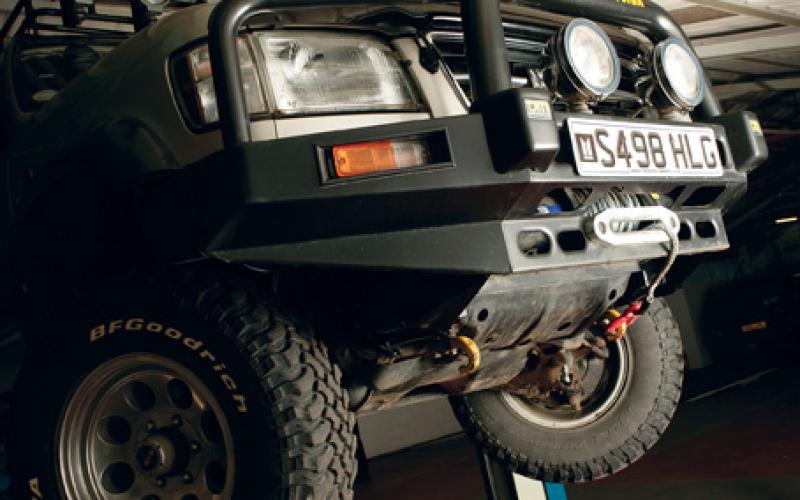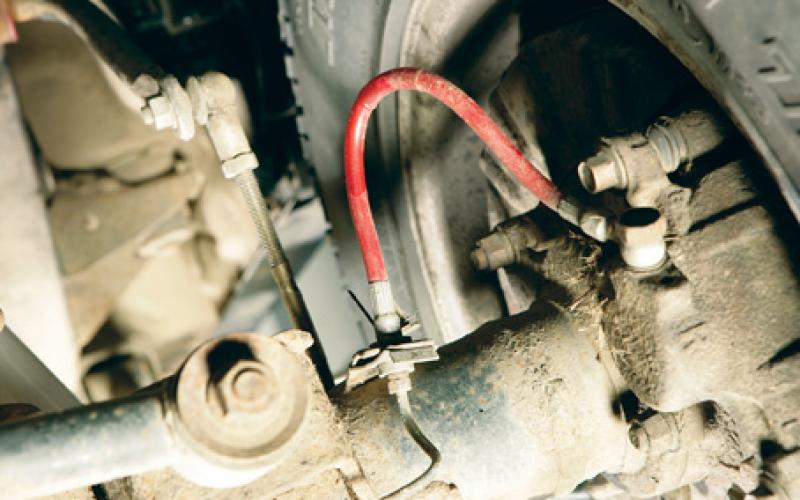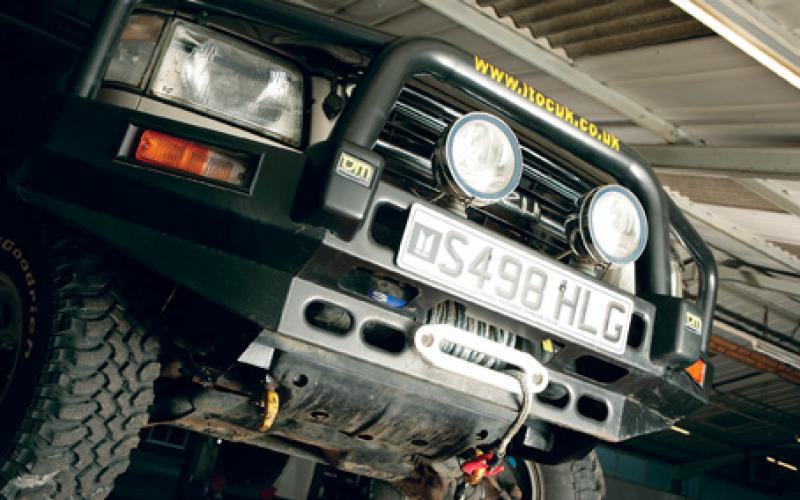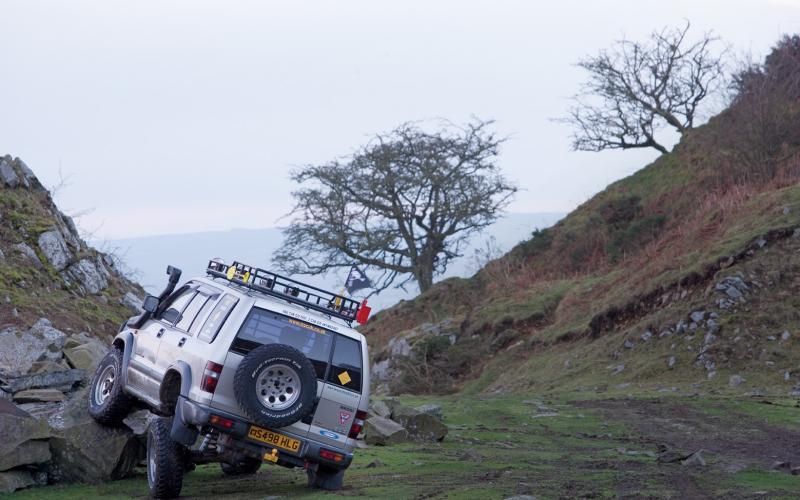 <
>
From stripping engines aged seven to building RTV-ruling machines, Steve Gates isn't shy of a modification or two. But when his off-road project also had to double up as a family vehicle, it was time to rally up the troop-ers…
When you live in Britain and you decide to get into off-roading, you normally find yourself making a choice between Land Rover and Suzuki. That didn't happen to Steve Gates, though – possibly because his introduction to the hobby wasn't a very normal one, and possibly because unlike most people who live in Britain, he didn't live in Britain.
Now resident in Cheshire and fully equipped with a family of his own, Steve spent almost all of his childhood in the south-east Asian sultanate of Brunei. 'I've been into the mechanical side of things virtually all my life,' he says. 'My Dad had me stripping marine outboard engines at the age of seven!'
It was six years after that, aged 13, that he had his first taste of off-roading on a family trip to nearby Mount Kinabalu. His parents hired an FJ40 Toyota Land Cruiser – and it appeared to have an impact on more than just Steve, because a few months later his dad bought a brand new Subaru 1800 GLF estate, the vehicle which has today evolved into the Legacy Outback.
When the family moved back to the UK, the Subaru came with them, and Steve finally bought it from his dad for the princely sum of £100. 'This was to be my first off-roader,' he says. 'Within a month, it had been lifted 1.25 inches, with oversize tyres.'
The old-school GLF was a fairly incomparable vehicle, but few would argue that for ultimate off-road fun it was not without its limitations. Hence its departure in favour of a 1990 Isuzu Trooper 2.8TD SWB which soon found itself with a two-inch lift and a dual role as daily transport and All Wheel Drive Club RTV motor.
'Now I was having fun,' says Steve, 'but I was scared of damaging the vehicle. So I went out and bought myself an SJ410 for £50 and proceeded to take to it with an angle grinder and a mate's welder. The result was an AWDC modified class spec SJ, and to this day I have to say that was some of the best fun I have ever had.'
Then, four years ago, Steve became a father. Exit stage left the Suzuki and its trailer, as well as the now 'totally impractical' three-door Trooper. 'I decided to go for as new a Trooper as I could afford,' he recalls, 'on the grounds it had to last me as long as possible. Totally unaware of the horror stories surrounding the 3.0DT 4JX1 engine, I went out and bought a 1998 3.0DT LWB Duty spec Trooper.'
Isuzu generally has an outstanding reputation for reliability, but the 3.0DT unit shook this to the core. Co-developed with Caterpillar, it's a very fine performer, but catastrophic failures started happening soon after its introduction. A recall was finally issued some years later to put things right, but not before many previously die-hard fans of the marque had been turned against Isuzu for life.
Steve is a long-standing member of the Isuzu Trooper Owners Club UK, partly as a result of his fears over the problems associated with the engine. 'I was convinced I'd bought myself a very expensive lemon,' he says. 'So, after having driven the car for around six months, and managed to (partly) convince myself that it wasn't going to go bang and blow itself to destruction, I decided it was time to see what it could do off-road.'
And so the process that started with the Subaru and continued through the Suzuki and three-door Trooper, carried on. 'I was pleasantly surprised by its capabilities,' recalls Steve, 'but could see straight away how things could be better. The original idea of it being a family car and therefore remaining unmolested soon went out the window when I discovered an American website, www.independent4x.com, which has now become my Mecca for mod parts. I decided that with the US dollar being so weak at the time, maybe it was worth importing some parts from across the pond. Troopers are much more widely used as off roaders in the States than they are in the UK, and aftermarket modification parts are much easier to get out there.'
The result has taken around three years, due to what Steve describes as 'several "back to the drawing board" moments.' But what he's created may well be Britain's trickest Trooper. You'll certainly do well to find one with this level of flexibility, especially in the back axle – testament to the fact that you don't need to stick with the old familiar badges if you want to develop an extreme project.
We wouldn't mind betting that this vehicle will get a lot more extreme yet before Steve decides it's time to move on. His plans for a live front axle are particularly interesting. But for now, here's a 4x4 that combines family duties with a sense of adventure like few others.
Front Suspension
Anti-roll bar disconnects
Torsion bars cranked, giving 3.5" of lift
Inverted upper ball joint to allow more downward travel, and to correct camber
Low profile downward bump-stops to allow more downward travel
Old Man Emu +1" shocks, with 1" shock post extensions
Rear Suspension
Pro-Comp +1.75" coil springs n 2" coil spacers
Pro-Comp ES9000 +3" shocks
Modified lower shock mounts
Polyurethane anti-roll bar bushes
Anti-roll bar disconnects
Wheels & Tyres
Mickey Thompson 16x8 classic rims
265/75R16 BFGoodrich Mud-Terrains
'I would never buy them again' is Steve's fairly unequivocal verdict on the Mickey Thompsons, though this is only because their non-laquered finish makes them a nightmare to keep clean in UK conditions. A set of 285/75R16 BFGs will replace the 265s when they reach the end of their service life.
Engine
Remedial work done under recall
Safari Snorkel
The recall on the 3.0DT involved replacement of the injectors. This removes the potential for disaster, but Steve reckons it drops quoted output by around 30bhp.
Brakes
Standard discs all round
Kevlar-reinforced extended brake lines
Winch
TJM T15 front winch bar
Superwinch EP9 winch with Plasma rope
The TJM winch bar was among the many parts Steve imported personally, as there were no suppliers in the UK in the time.
Body
Full-size safari-style roof rack
Set of four rack-mounted spotlights
Drivetrain
Standard gearboxes and props
Manual freewheeling front hubs, fitted to prolong life of front CV joints
Extended front and rear axle breathers
'To date,' says Steve, 'I've not encountered any problems with the rear prop. But I may just fit some spacers to give the sliding yoke some of its travel back.'
Future Mods
Fabricated rock sliders
Live-axle front end
Enhanced belly protection
Rose-jointed cranked rear radius arms
Adjustable rear panhard rod
Final mods won't happen until the vehicle is 'suitably aged,' although given Steve's willingness to explore the Trooper's potential, his definition of what's 'suitable' might be on the cavalier side. 'I know it has been done,' he says. 'It really is a question of how far can you go.'
TROOPER, BALL-JOINT FLIP, CRANKED TORSION BARS, OLD MAN EMU SHOCKS, PRO-COMP SPRINGS, PRO-COMP ES9000, BF GOODRICH MUD-TERRAINS, SAFARI SNORKEL, TJM BUMPER, SUPERWINCH EP9
Share this article