Thirst For Power
Originally Published: June 2005
Words: Tim Gibson
Pictures: Steve Taylor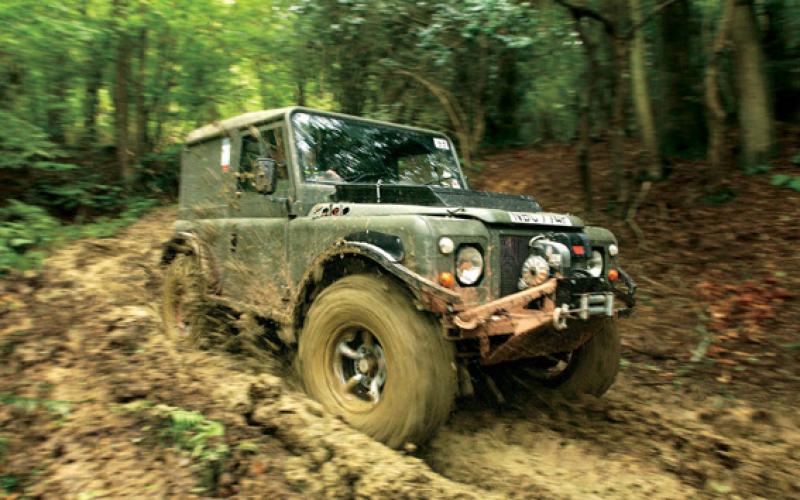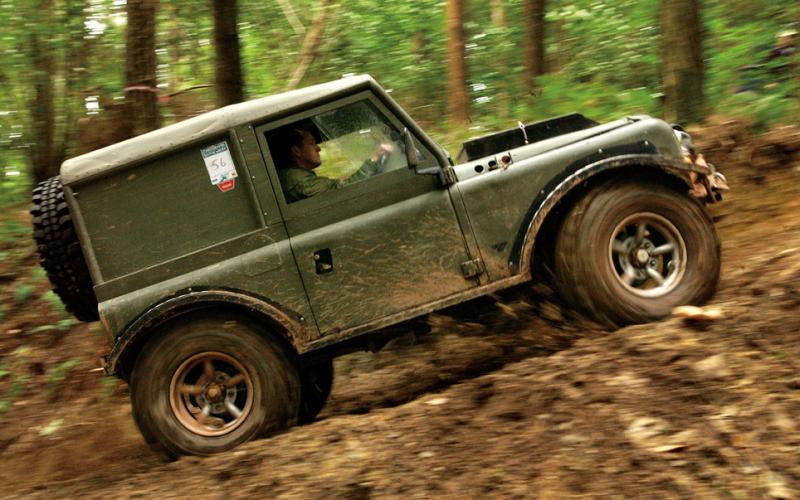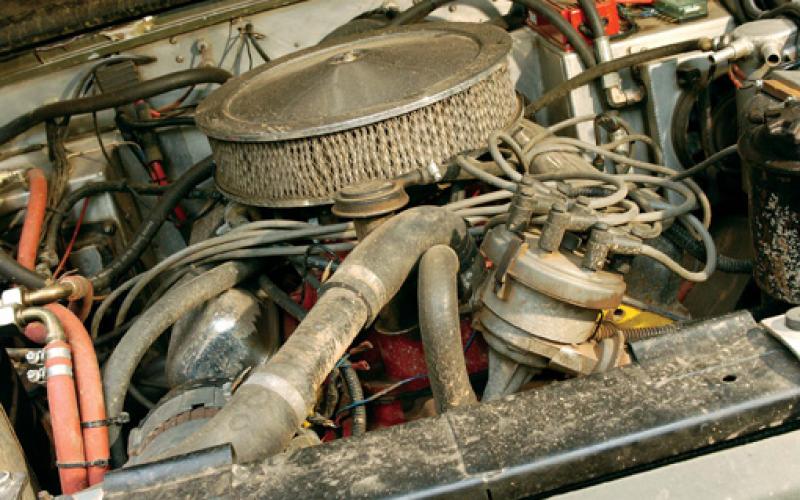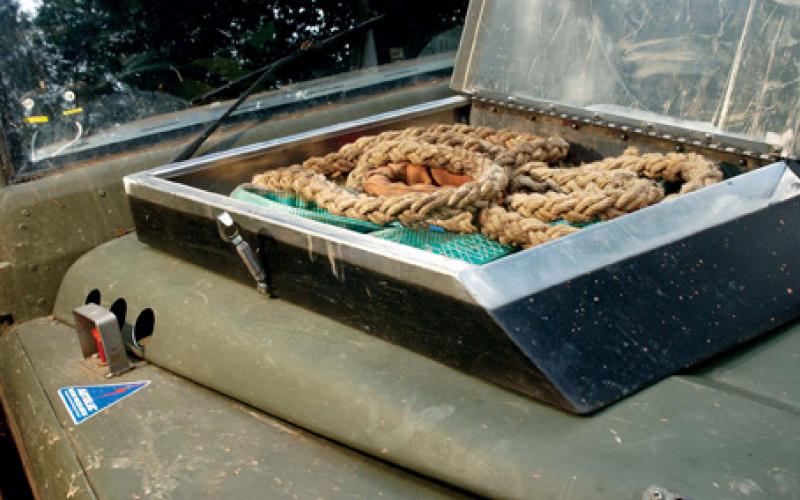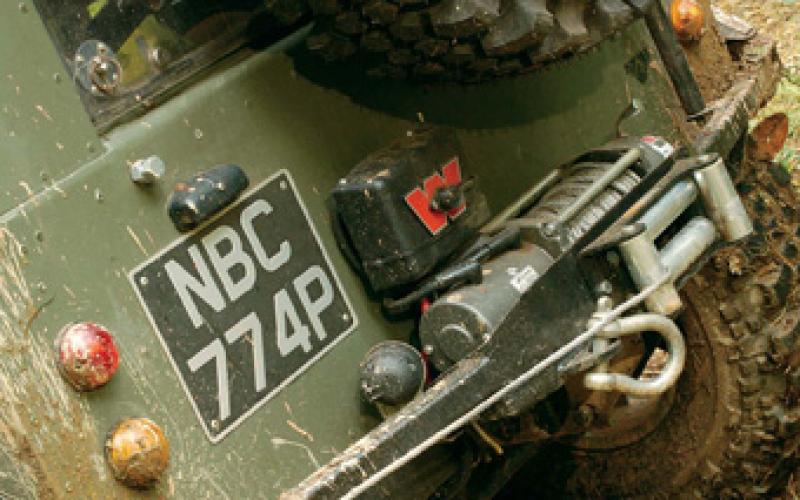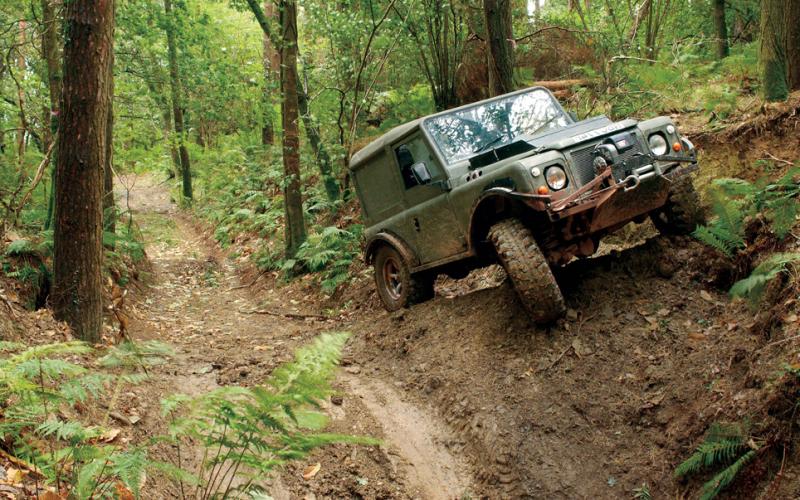 <
>
Ian Luffman's Land Rover-based hybrid is fitted with a 5.9-litre engine which produces over 300bhp. It took five years to build and has a unique spaceframe construction that negates the need for a roll cage… still think hybrids are the poor man's 90?
Where hybrids are concerned, it's fair to say there's a degree of snobbery in the 4x4 world. It stems from the days when owning one was a bit like wearing a T-shirt which said 'I can't afford a factory coil-sprung Land Rover so I've made one of my own.' All that has changed now, of course. Many of the hybrids we've featured in Total Off Road over the last year have cost their owners more than a decent used Defender would have.
All of which may cause us to wonder about the efficacy of building a hybrid in the 21st century. Sure, they continue to be distinctive and represent a good way of injecting life into a tired Series vehicle or Range Rover. But with stringent SVA regulations making it more difficult than ever to register one for road use, it's hard to blame anyone for choosing a trip to their local independent Solihull specialist in favour of a year in the workshop.
Fortunately, there are plenty of folk happy enough to spend the better part of twelve months with a welder and various bits of rusting metal. Thanks to them, the hybrid scene is very much alive and kicking. Building a hybrid is an opportunity to do something totally unique, and people like the thought of producing a vehicle which is better than the sum of its parts, that they can put right what the boys at Lode Lane got wrong.
So it is that the engineer who built Ian Luffman's hybrid, seen in the pictures, spent five years crafting a vehicle that is a total one-off. It's based on a shortened Range Rover chassis that provides a 90-inch wheelbase. Utilising a spaceframe design, where the body structure is in effect the vehicle's roll cage, he cleverly ensured that safety was a priority while managing to keep weight down.
All the panels, which are aluminium Land Rover components that have been modified to fit, are fixed to the exterior of the spaceframe and the bonnet and front wings are completely standard. This gives the truck an appearance that closely resembles the Land Rovers to which it is distantly related while maintaining enough distinctiveness to prompt its fair share of double-takes from educated observers.
If the vehicle was impressive when Ian first purchased it, after its builder had run it for three years, it's even better now he's finished adjusting it to suit his needs. In keeping with the weight-saving credentials that come as a result of the spaceframe construction, he's used lightweight box section for the winch mounts in place of a heavy-duty bumper and, just to make sure it really shifts over rough terrain, replaced the diesel engine with a 5.9-litre AMC petrol lump.
This awesome power plant, which features in Full Size Jeeps (FSJs) in the USA, produces in excess of 300bhp and was entirely rebuilt by Ian prior to installation. This wasn't his original intention but, after fitting the unit, the hydraulic pistons seized within five minutes of firing it up. 'The only option was to go over the engine myself,' says Ian, who is a qualified motor mechanic and auto electrician. 'That way, I could be guaranteed that everything inside was working as it should.'
The engine is allied to a TH400 three-speed automatic gearbox. The '400' part of this unit's nomenclature refers to the amount of horsepower it's capable of handling before exploding, and Ian has so far found that it delivers on its promise.
'It seems pretty much indestructible,' he remarks, 'which isn't surprising when you consider that it's designed specifically for use on American Jeeps.' Complementing this is a Dodge transfer case which also comes as standard on Jeeps that utilise the AMC lump. Meanwhile a GMC exhaust system takes care of emissions and keeps noise to a minimum. Until Ian boots the throttle, that is.
Despite its impressive credentials, Ian is not 100% satisfied with the engine set-up and has a couple of tweaks in mind to improve performance. For a start, he intends to import a fuel-injection kit from the USA. At the moment the engine has a tendency to cut out when facing downhill on a steep slope, and Ian thinks a fuel-injection conversion will prevent this. He also thinks the standard distributor would benefit from being replaced by a high-performance component, although worries that this will result in the production of more power than the rest of the truck's drivetrain can handle.
He has already made a number of modifications in order to compensate for the increased power output associated with the vast engine capacity. The front axle utilises Ashcroft hardened shafts and, with no breakages since the car has been in regular use, it seems they are doing the trick. Uprated front springs also became a necessity after the engine transplant was completed, and the 280-pound coils are heavy-duty enough to cope with the increased load.
Although the springs are not extended, there is still enough room beneath the arches for 35x10.50R16 Simex Extreme Trekkers mounted on Mach 5 alloys. The suspension utilises front radius arms on the rear with a panhard rod, which is a sign, along with the twin shock absorbers, of the former keeper's use of the vehicle for comp safari racing. Ian has left the shock absorber untouched for the sake of convenience, although he recognises that for the slower-paced challenge work he likes, such a modification is not strictly necessary.
Standard Land Rover axles are fitted front and rear. The former has a Detroit Truetrack differential, which Ian chose in preference to an ARB air-locker because he regards it as better for cornering.
A KAM limited slip diff is installed in the rear axle and features manual engagement to avoid the risk of failure when covered in muck and grime. Both axles are strengthened with heavy-duty plates on the diff pans for extra protection from knocks.
Also standard is the Land Rover radiator – surprisingly part of the original build – augmented by two electric fans from a Ford Cosworth. 'These are pretty cheap to source,' explains Ian, 'and suck in an awful lot of air.' And considering everything that is going on beneath the bonnet of this particular off-roader, that can only be a good thing.
For a vehicle to stand any chance of gaining top honours in challenge competitions, at least one winch is an essential accessory. In fact, Ian's 4x4 has two – a doughty Warn 8274 on the front and a Warn XD9000 on the rear. These are both fitted with steel rope but Ian intends to make the switch to Plasma soon in order to benefit from the associated weight saving.
He also regards synthetic winch cable as a great deal easier to handle and a much safer option. 'The winches came with steel,' he states, 'so it made sense to run with that until the time came for a change.' Twin Optima Yellow Tops provide the juice for the winches and the hybrid's other electrical features. These are used in conjunction with a high-voltage alternator that he took from a Range Rover.
Ian has performed a number of alterations to the original custom-made interior. He rewired all the electrics in order to be absolutely certain they were safe, and fitted remote switches for the winches that enable him to operate them without leaving the comfort of his bucket racing seat. The seats are another hint of the hybrid's comp safari past. Although the five-point harnesses ensure occupant safety in the event of a rollover, Ian recognises that bucket seats are less than ideal for the challenge environment. 'When you are doing comp safari racing you tend to stay behind the wheel for the duration of the event,' he explains, 'but in challenge events you're on the go all day long – one minute driving and the next running up a hill with a winch cable in your hand. The bucket seats are very supportive, but it's a real pain to clamber in and out of them!'
One striking, yet deliberate, omission from the truck's exterior is a snorkel. 'I don't like going in deep water,' Ian explains. 'It makes me wet.' On a serious note, he thinks the absence of a snorkel ensures he uses his common sense when considering potential routes, which protects the vehicle from any unnecessary damage. This philosophy probably accounts for the tiny number of breakages he has experienced on a vehicle with enough power to tempt even the most sensible driver into the occasional display of insanity.
But Ian is a grounded individual who likes to use the awesome potential of his machine in a carefully measured fashion. His attention to safety is demonstrated by the custom-built fuel tank arrangement which sees two separate compartments drain into a single chamber from which the fuel pump draws.
This ensures that the potential for spillage, even in the event of a complete rollover, is kept to a minimum. And since the tanks are positioned at the rear of the vehicle, the set-up also plays its part in maintaining an even distribution of weight across the wheelbase.
A spare wheel is mounted on the tailgate, and the Hi-Lift jack is attached to the inside of the spaceframe structure to prevent it from swinging around over bumpy ground. The wheelarches, which have been cut away in order to make room for the oversized tyres, have extensions that stretch the full length of the car.
As such, they provide protection for the sills, rubbing strips for the body panels and convenient jacking points. There is also a cubby box mounted on top of the bonnet to provide a home for winching strops and shackles as well as a selection of regularly used tools.
It is clear that a great deal of effort has gone into making this hybrid a vehicle that is far more than a 90 pretender. Even without that awesome engine and transmission arrangement, this would be a worthy rival to many of the finest off-roaders currently battling it out in challenge competitions throughout the UK.
That's good news because, having tested it in local Challenge South West and Yeovil 4x4 Parts events, this is exactly the environment in which Ian expects to be driving over the coming months.
Moreover, with vehicles like this one making waves in off-road motorsport, we see a fine illustration of the benefits associated with building a totally unique vehicle rather than simply modifying a factory-built coiler. Ian Luffman's truck is not only a powerful 4x4 in the literal sense of the word, but a powerful symbol of all that is good about the modern-day hybrid.
HYBRID, WARN 8274, ARB AIR LOCKERS, ASHCROFT HALFSHAFTS, SIMEX EXTREME TREKKERS, AMC V8 ENGINE CONVERSION, SPACEFRAME BODY, KAHN LIMITED SLIP DIFF, WARN XD9000, SIMEX, LAND ROVER
Share this article