Flipping Marvellous
Originally Published: September 2009
Words: Alan Kidd
Pictures: Steve Taylor (Supplied by Daan Schreuders)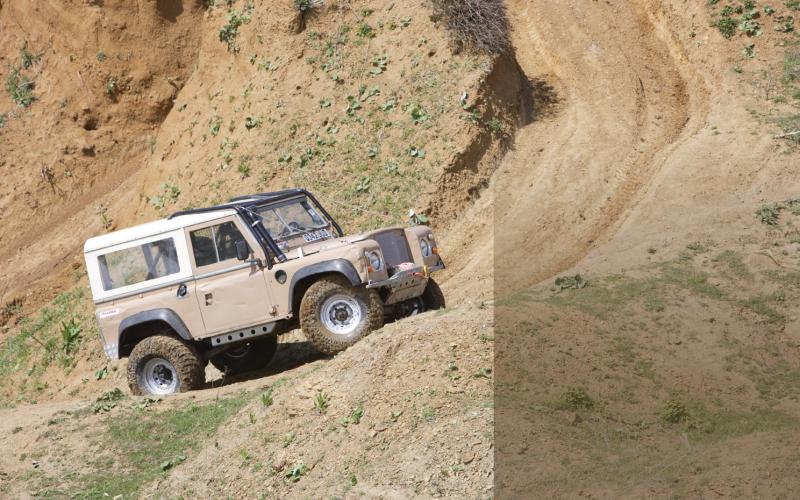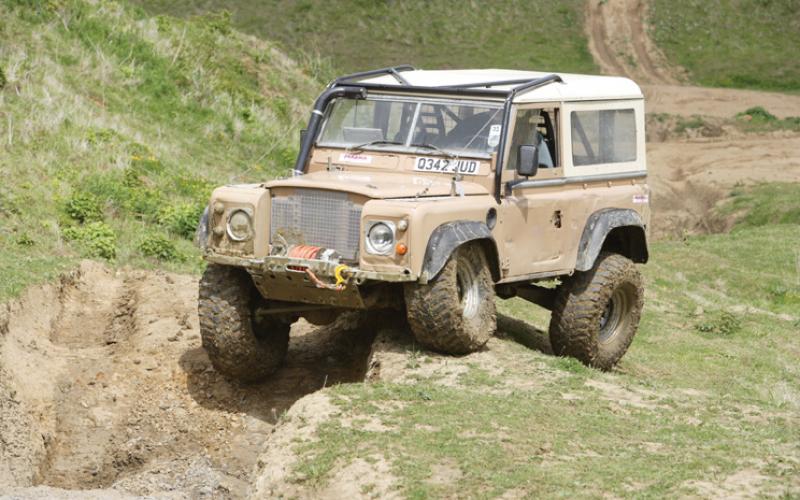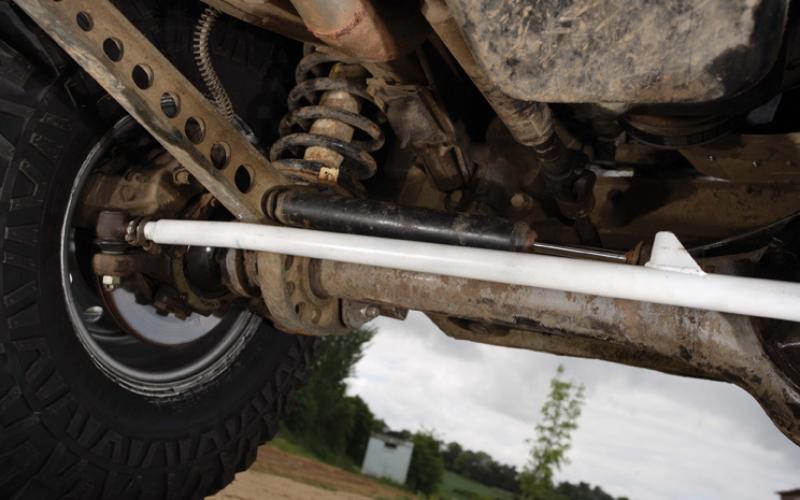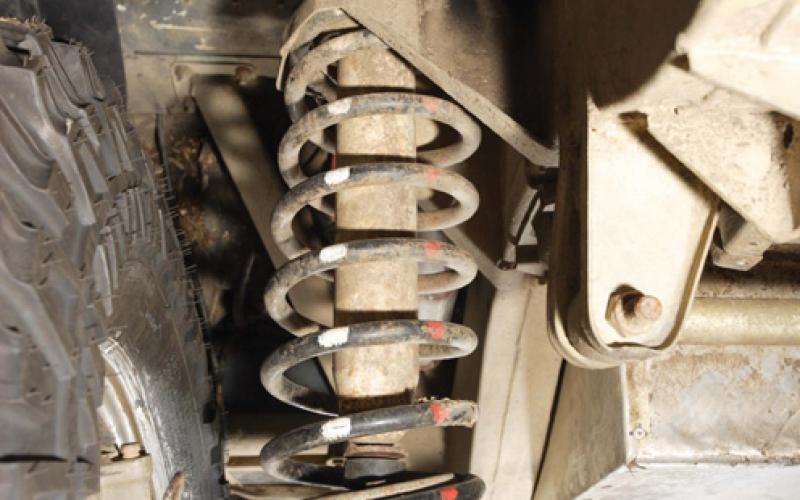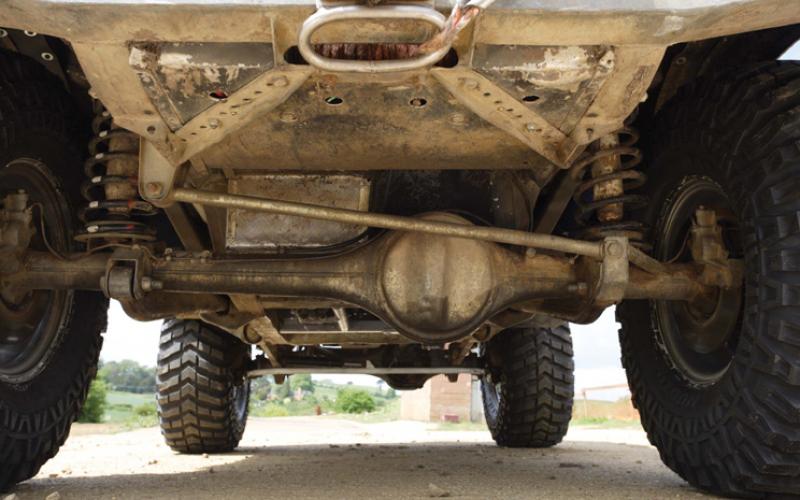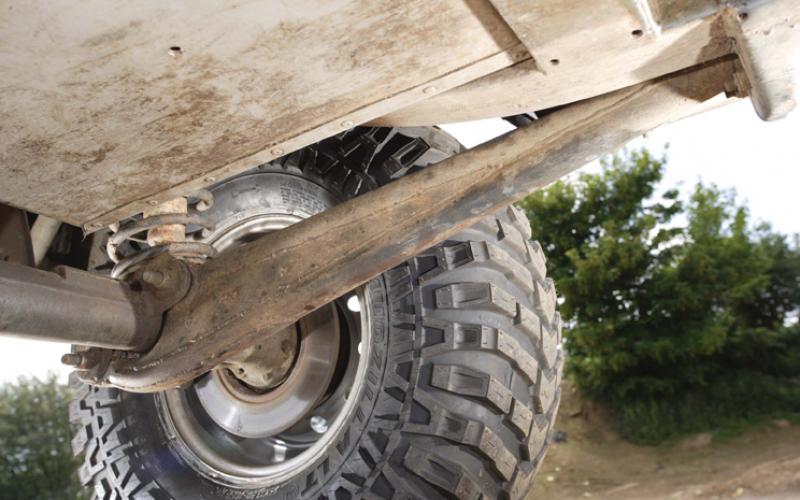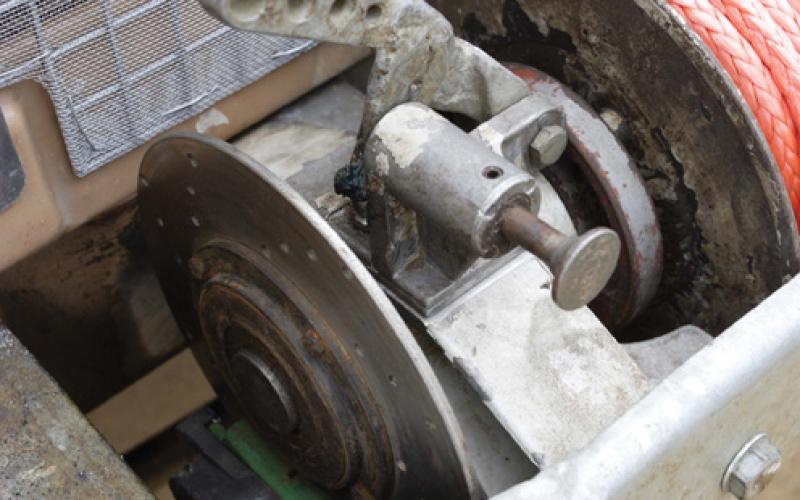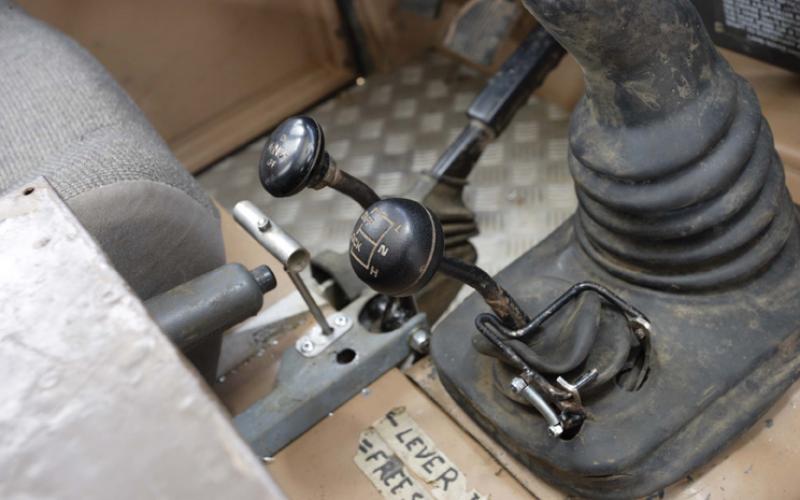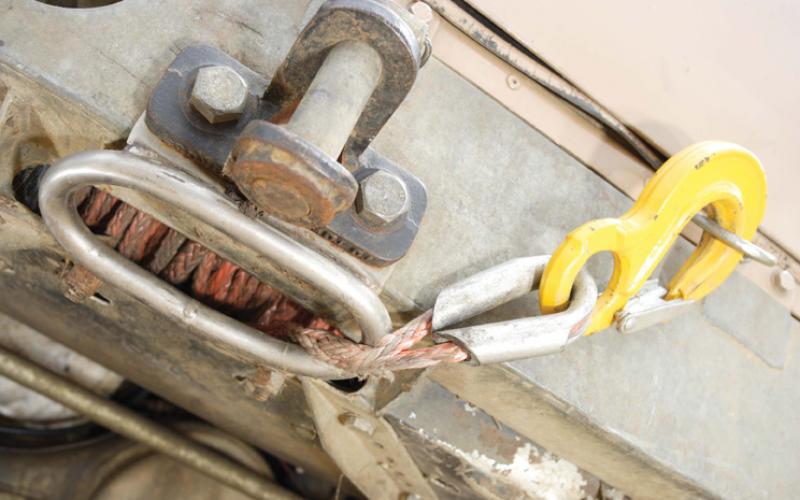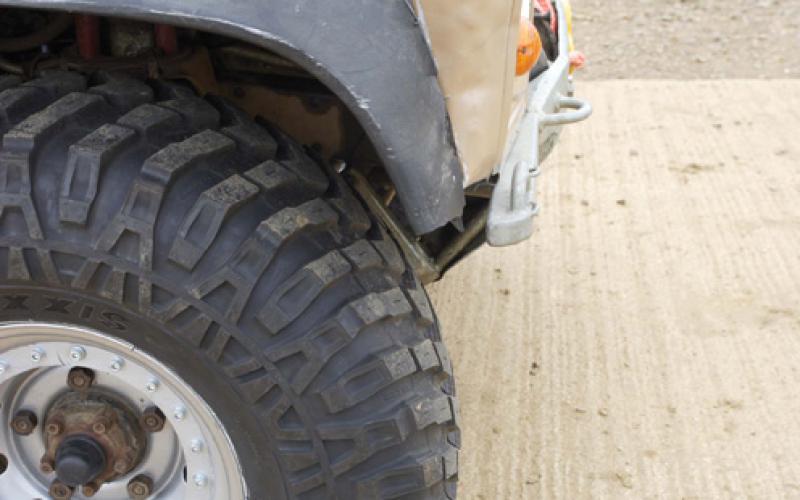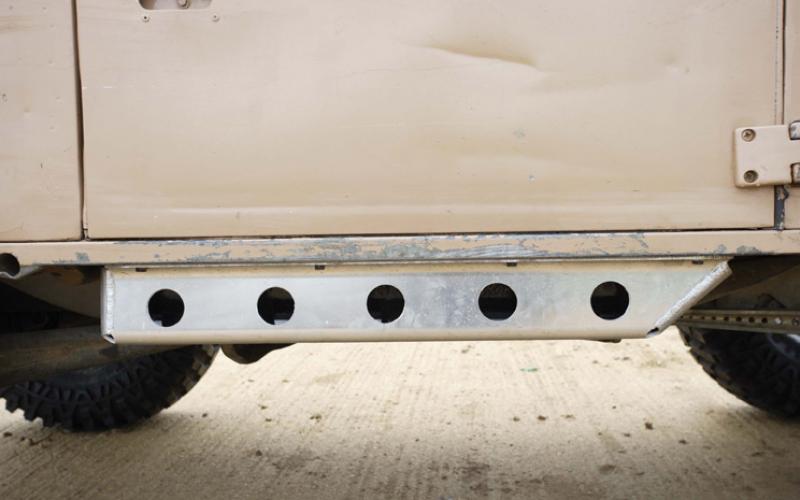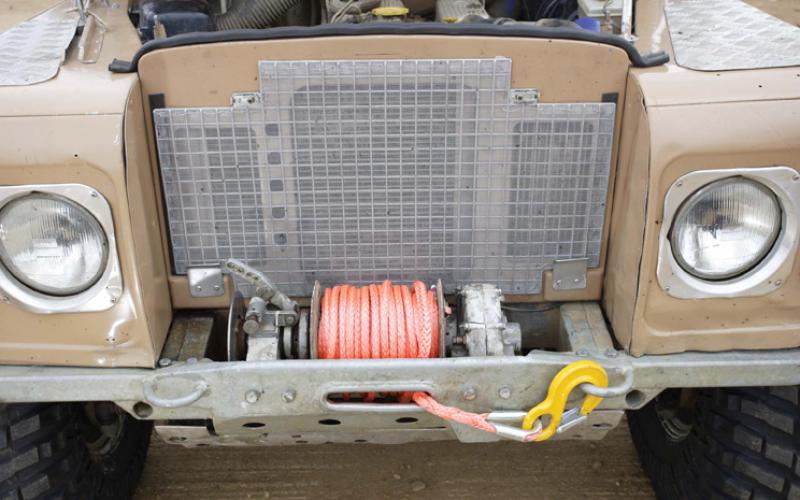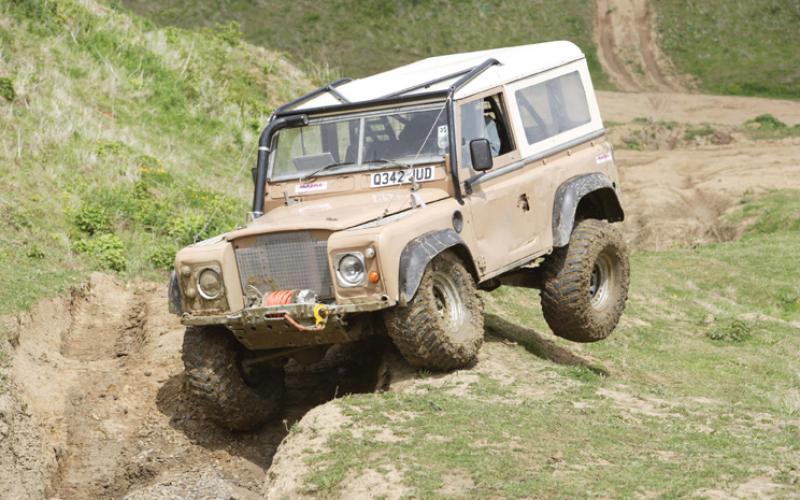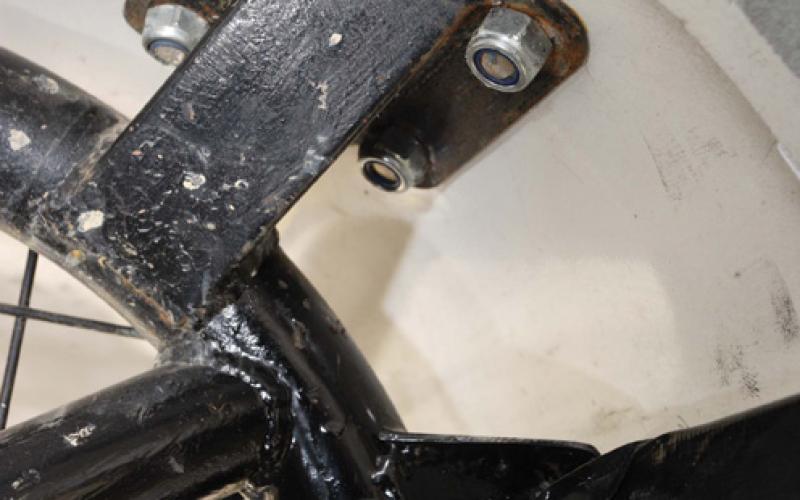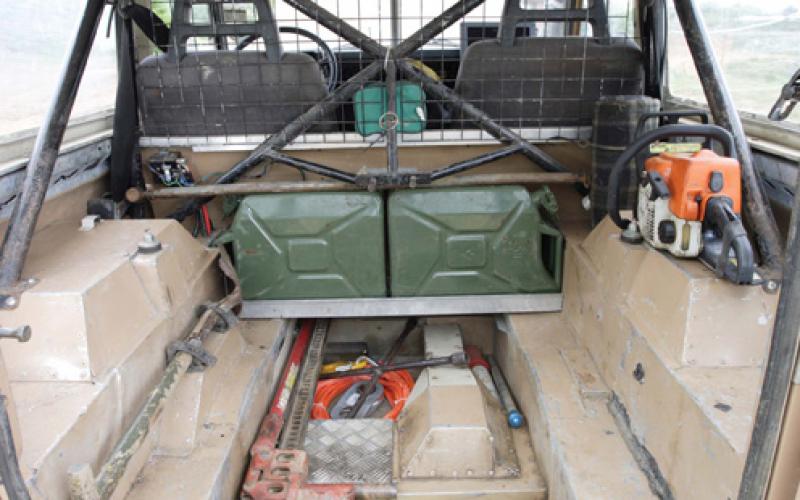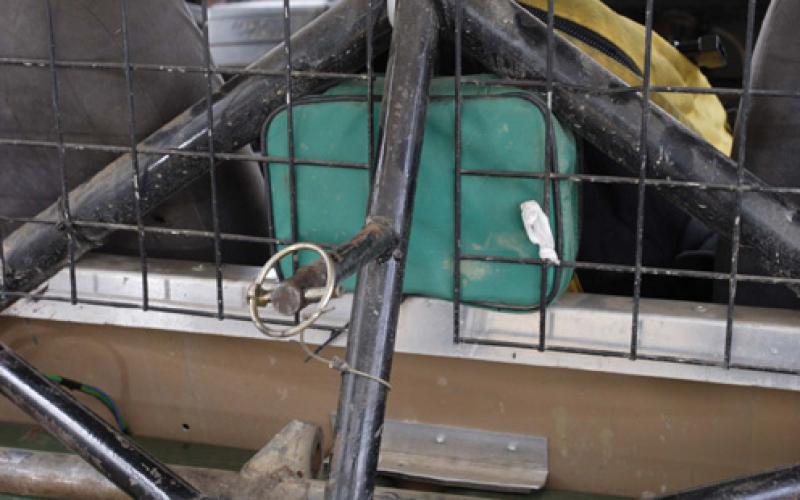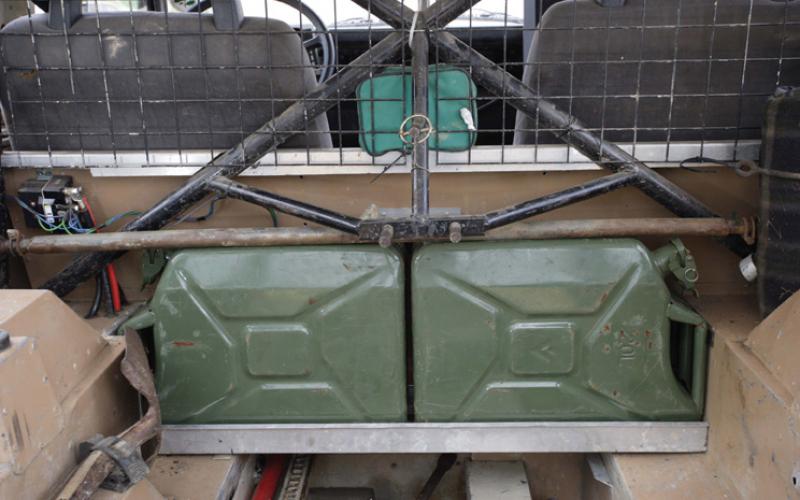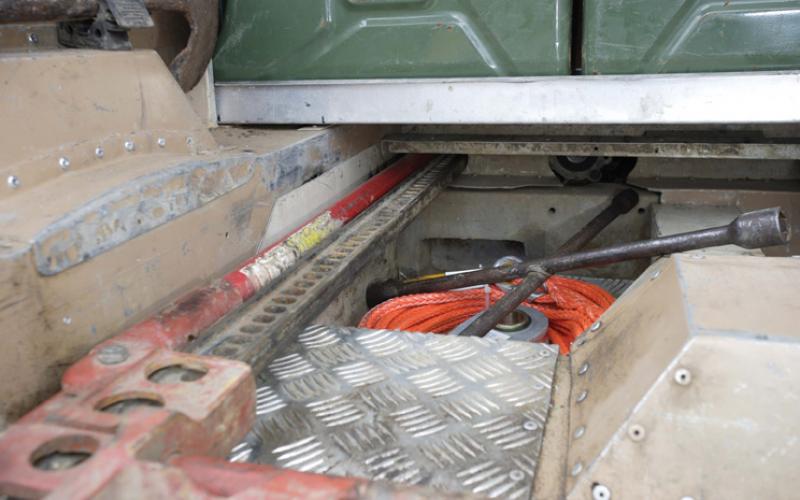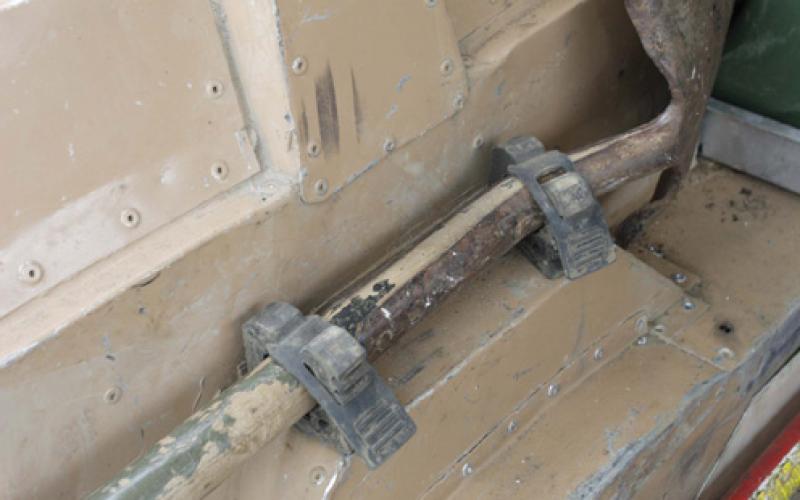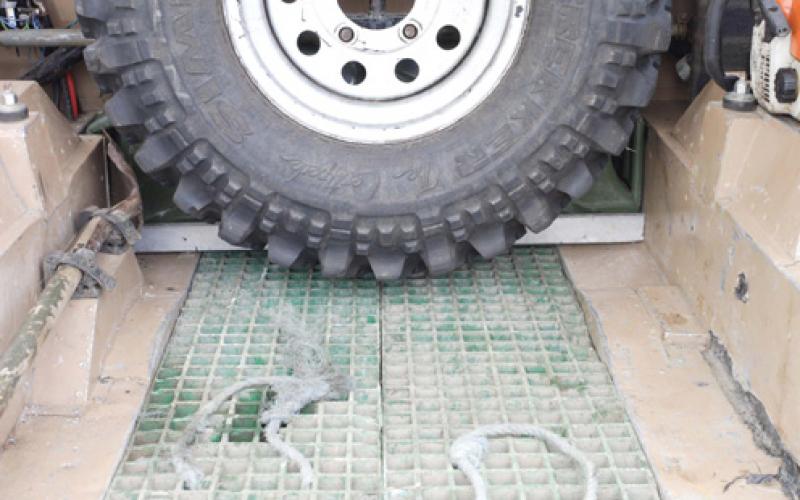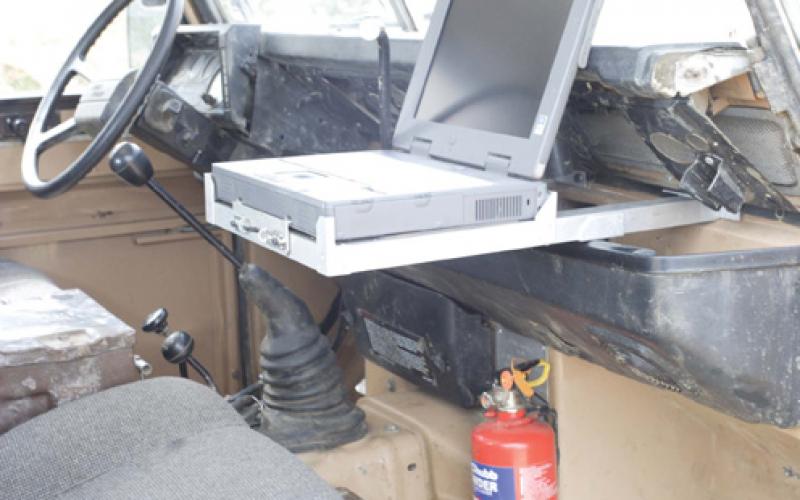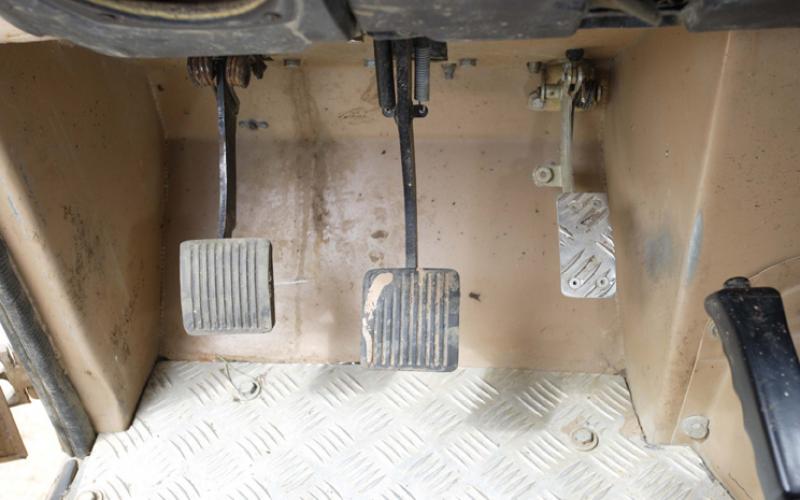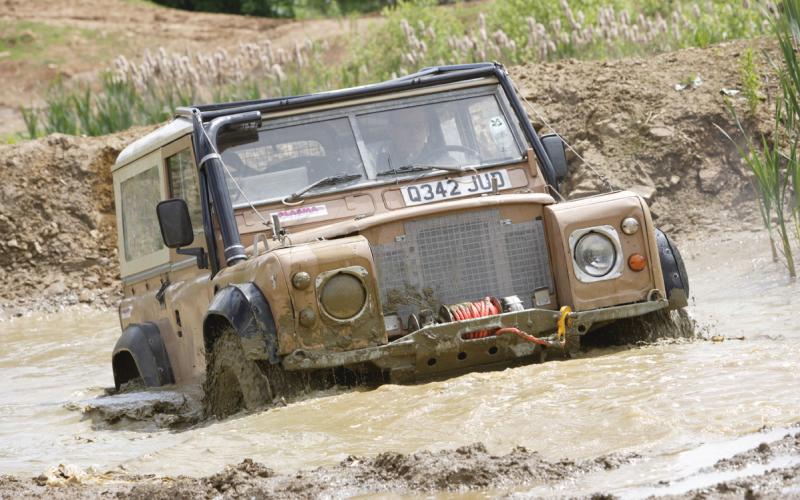 <
>
Daan Schreuders insists that his 88-inch hybrid is neither 'ultimate' nor 'extreme.' Both are the kind of words you probably would associate with the massive back-flip it performed for the camera at Tixover in 2005 – but apart from proving the solidity of Daan's rollcage, its famous crash simply drew attention to a vehicle that's quietly become one of the most successful British-built off-roaders on the international challenge circuit.
'Some are born famous,' according to Shakespeare. 'Some achieve fame, and others have fame thrust upon them.'
Actually, that's not quite what he said, but never mind. In the field of modified Land Rovers, Daan Schreuders' hybrid has achieved no small amount of fame through participation in two of the world's toughest events, the Malaysian Rainforest Challenge and Ladoga Trophy. But to many people, its fame was thrust upon it when Alistair Wollis, camera in hand, caught it in the process of first back-flipping and then barrel-rolling down a long, steep and heavily gullied hill during a playday at Tixover.
Aside from providing one of the most dramatic sequences of action photos in the entire history of off-roading, Daan's mighty one acted as a very handy test for his hybrid's rollcage – which, as an automotive CAD designer, is a subject he knows a lot more about than most of us. Originally from Holland, he came to the UK in 1998; he's now based in Oxfordshire, and with notable results including 13th overall in Malaysia in 2003 and sixth in class at this year's Ladoga, he can count himself as one of the UK's most successful off-road exports.
He does use his Landy in Britain as well, naturally, and last year's results included sixth overall at the Tay and seventh in the Ultimate Challenge. This is, however, a particularly well travelled Series III; a left-hooker which came with Daan when he moved from Holland, it's been with him on off-road adventures in Belgium, France and Norway.
He actually bought the vehicle as long ago as 1991, two years prior to even getting his driving licence, as a bit of a basket case. Having been turned on to Land Rovers as a young boy by the 109 his father owned, he planned to rebuild it for when the day came that he could take his test, so he'd already owned it for more than a decade by the time it hit the road here in the UK, in the initial stages of the form you see it in here.
If you've been paying attention and doing your sums, you'll see that the above doesn't actually add up at all. That's because there was a four-year gap between Daan's arrival in the UK and the Series III's re-emergence, shiny new Q-plate in place, with a 90 chassis and a 300Tdi. Hybrid building was well past its peak by this time, but that wasn't the point, especially for someone doing all the work himself. 'I am a big fan of Series Land Rovers,' says Daan, 'but Defenders are better technically. This vehicle combines both.'
It does so using a NAS chassis that came direct from Land Rover without ever having been used. The perfect starting point for a project, naturally, even if cutting a brand new unit down to 88 inches must have seemed a little odd when most hybrid builders used to make do with the frames from crusty old Range Rovers. Daan didn't just shorten it, however – he also replaced all the crossmembers to suit his needs.
Finally, the rebuilt chassis went for galvanising, which has stood it in excellent stead ever since. Overall, Daan reports, cutting it down saved 30kg: 'I've tried to keep the vehicle as light as possible,' he says, 'and very simple for easy fixing in the field.'
All the same, he does think now that a longer wheelbase might have served him better. This isn't a big issue in his mind, but one suspects that were he to do it all again, he might keep the 90 chassis at its original length, giving himself another five inches' worth of internal space and longitudinal stability.
Fitted to the chassis is a suspension system using 230lb/in Old Man Emu front and 170lb/in Range Rover rear springs, which gives a lift of about one inch (for the Rainforest Challenge, in which vehicles must run very heavily laden, the rears were replaced with 300-340lb/in Emus). Identical shocks are used at each corner to cut down on spares; all are 10-inch Pro-Comps, with the rears fitted coil-over style for protection.
Both axles run radius arms, with rubber bushing all round. The fronts are Range Rover units, drilled to save weight, while those at the rear are fabricated in T45. Unusually, the rear axle doesn't locate using an A-frame: instead, Daan has fitted a panhard rod.
This perhaps illustrates that he's not one for trying to achieve crowd-wowing levels of articulation which, unless you're into rock crawling, don't actually do all that much in the real world. 'There's no dislocation,' he says, 'but proper ten-inch travel, very well balanced between front and rear and with the travel balanced between bump and rebound on the individual corners.' It's not unusual to see vehicles on which one axle does way more work than the other, with drivers constantly banging their diff-locks in and out to try and compensate; even a standard SJ will cover the ground well, however, simply because both ends are working together in harmony, so the reasoning behind Daan's design is surely sound.
The axles themselves are Defender units, with 4.75:1 KAM ring and pinions, Ashcroft halfshafts and 110 CV joints. Belt and braces? 'I've never broken anything,' says Daan, which more or less answers that. A Gigglepin diff-guard beefs up the axle case at the front, where Daan has also made his own heavy-duty sleeved steering rods.
The steering system is otherwise standard, using a four-bolt PAS box, but the same doesn't go for the brakes. Needless to say, it's discs all round, vented at the front, with very early 110 front calipers chosen for their larger pistons and stainless steel construction. Braided hoses are fitted all round, while the handbrake is a transmission unit with an AP Racing caliper acting on a Vauxhall Astra disc.
On the ends of the axles, Daan has two options. One is the ubiquitous 35x10.50R16 Simex, which he bought at the company's own factory in Kuala Lumpur prior to the RFC in 2003, while the other is a fatter 35x13.50R15 Mudzilla, mounted using John Sales double beadlocks. Daan invested in the latter for the Ladoga Trophy; as you'll have spotted, it's these that were in place when we took our pictures, but the Simexes that got pointed at the sky on that dramatic day at Tixover.
Providing the get-up-and-go is the aforementioned 300Tdi, run in standard form, which is mounted about ten inches further back to improve weight balance. Breathing in through an inswept snorkel, whose design means it won't be getting the tug from any trees, this feeds out via a Defender 130 heavy-duty clutch to a Defender LT77S gearbox and 1.2:1 Discovery transfer case. Beyond this are Defender 90 front and Series III rear props, which turn the axles via a Detroit Locker in the back and Truetrac in the front.
Those of us who have had the good fortune to drive vehicles thus equipped know that while most still consider full lockers such as ARBs to be the gold standard, the Detroit set-up Daan employs is every bit as effective in almost every situation – and has the advantage of leaving your hands and mind free to concentrate on the driving at precisely the moment you need them most. But there's another reason for using lockers which don't need to be switched in and out…
'The vehicle is designed to be able to run without any electrics,' says Daan. 'If the electrics fail, you can remove the plunger from the fuel solenoid, bump start the vehicle and it all still works: engine, diff-locks, front winch, cooling, none depend on electricity. So if the electrics let you down in the jungle (which they have), you can still continue.' This in turn allows the electric system to be very simple indeed; juiced by a single Discovery battery, it's basically standard but for an upgrade to waterproof relays.
As we've just revealed, the front winch doesn't rely on electricity for power or switching. Which can only mean one thing: it's driven by a PTO. Even then, however, it's no normal mechanical unit – in fact, it's a Koenig high-speed variant with a 9:1 reduction ratio, making it a staggering five times faster than the standard equivalent. The standard Superwinch EP9 paying its Plasma 12-strand out beneath the rear crossmember looks positively normal by comparison, which is of course because it is. Neither winch is fitted using any tricks to let its cable out at silly angles, just a basic hawse ring which fits in with Daan's philosophy of keeping it simple.
This lives immediately below the towing attachment at the rear, while at the front it's mounted in a galvanised winch bumper Daan designed and fabricated himself. He made up a set of rock sliders, too, again galvanised for long life, which protect the vulnerable sills and doors without adding anything to the vehicle's width.
Further protection comes from an aluminium bash plate for the standard fuel tank, and a steering guard which flows down from that fabricated bumper. Chequer plate wing tops seem a little trivial by comparison – but while we're talking about the vehicle's bodywork, it's worth going into greater depth on an area in which it's much less standard than first appears.
The panels are all Series III, as is the front bulkhead – as illustrated by the classic split-screen appearance of a leafer. The roof has been lowered by 65mm, however, in order to trim the vehicle's overall height and weight and bring down its centre of gravity. And, more to the point, so it will fit in Daan's garage on 35-inch tyres…
Inside, the rear bulkhead has been shifted backwards by 75mm to create more legroom. The pedal box is 40mm further forward for the same reason (Daan's 6ft 7in frame wasn't made to fit in a standard Landy), and the front panel is 20mm ahead of its original position to create room for the Tdi's intercooler – remember, the engine itself is ten inches further back from its standard mounting position. This meant extending the bonnet to suit, which Daan has achieved without making it look like a lash-up.
Further body mods include Defender wheelarch spats and a grille mesh over the front panel to prevent the radiator from clogging up. This, of course, is removable for cleaning, as a hardcore event will quickly turn it into a solid wall of baked mud. Elsewhere, the tub has been heavily chopped about to clear the wheels on full bump (remember, the vehicle has only one inch of suspension and no body lift at all), and also to provide more stowage space.
This allows Daan to carry a pair of 20-litre jerry cans in front of the spare wheel, with two waffles creating a false floor beneath which live the rear winch and, head of that, all the spares and recovery equipment he needs. The fact that this includes a high-lift jack illustrates just how much space he's managed to find.
This is all the more impressive when you consider the amount of space some designs of roll cage can eat up. As we mentioned earlier, Daan designed and built the hybrid's himself, using T45 tube which was bent up at the Safety Devices factory.
Similarly to that company's own design of cages for the Defender, Daan's unit uses external front and internal rear sections with straight back stays running to the rear crossmember. Rather than using a twin-hoop design, it has external side sections running up from the chassis and out through the wing tops just ahead of the A-posts, then sweeping back over the cab. Sandwiching the roof with spreader plates, they're bolted to brackets welded to an internal hoop which runs vertically down to outriggers on the chassis, keeping the need for bends to a bare minimum.
This hoop has a full cross-brace, and further brackets attach to the roof's lower rail to give the body yet more rigidity. Up front, there's a latitudinal brace at the top of the windscreen, from which two diagonals run back to the side sections at around 45 degrees; back on the inside, the aforementioned rear stays are located as close as possible to the sides of the vehicle, meaning they don't steal valuable space the way they would were they run to the main chassis rails.
Rollover protection of another kind comes in the shape of a stout mesh guard attached behind the internal hoop and cross-brace. No small matter, this, when you consider that in the sort of endo Daan knows about all too well, on top of all the other stuff we've already mentioned there's going to be a shovel, chainsaw and set of ammo boxes doing their best to break free.
Less frightening interior accoutrements include a pair of Volvo seats and a laptop for GPS navigation, the latter mounted on a frame attached to the dash. The floors are chequer-plated for hose-out ease of maintenance, and there's a second lever next to the transfer box control for operating the PTO winch.
When we talk about 'the' PTO winch, by the way, we're actually referring to the second to be fitted on the vehicle. Various people have experimented with centre-mounted winches, routing the cable cleverly to let them be used at the front or rear, with various levels of success. Daan's among them – but he's one of the ones for whom the level of success wasn't high. Not high enough to meet his own standards, at any rate: 'I tried a middle PTO winch which could work to the front or the back, but I didn't get on with it. Since then, I've had the two winches.'
As this illustrates, Daan has long since reached the stage with the Land Rover where he's happy just to refine and improve it. There's no such thing as a finished project, as we never tire of saying, but this is one hybrid that's about as close to it as you'll ever see.
That's a good thing, too, because having been SVA tested last year it would probably require complete destruction and rebuilding followed by six months in quarantine and a Domesday Book full of arcane documents in a language that hasn't been invented yet before Daan was even allowed to even paint it a different colour. 'It was tested in the spec as featured,' he says, 'apart from running Simex tyres. Everything else was as you can see from the pictures. I spent an awful lot of time trying to lose weight from the car; on the test it was measured at 1820kg, with five wheels, toolbox, high-lift jack and a full tank of diesel.'
As its SVA-approved status suggests, the Landy is fully road-legal and every time Daan takes it off-road, it's driven on-road just to get there. Yes, including Ladoga; Daan did draw the line at driving it overland to Malaysia for the Rainforest Challenge, but that doesn't seem to have troubled him unduly: along with co-driver Mark Layzell, they became known as the only team still smiling after an infamously tough event that put competitors through what he remembers as 'ten days of hell.'
No wonder, then, that he namechecks 'my long-suffering wife Jana for putting up with everything that goes with the vehicle – long nights, me away on events and allowing me to spend money doing it.' This is a vehicle that's very much one man's lifelong 4x4 passion, and it's a masterclass in the elegant simplicity that's at the core of every great vehicle. But it's one of the family, too; back in 1980, when the six-year-old Daan first clapped eyes on his dad's 109, who'd have known where it could lead?
HYBRID, DIY ROLL CAGE, DIY BUMPER, PRO-COMP SHOCKS, DIY RADIUS ARMS, DIY HANDBRAKE, KOENIG WINCH, SUPERWINCH EP9, DIY ROCK SLIDERS, LAND ROVER
Share this article