Race-Bred Steering Wheel That's Ideal For Winching
Originally Published: July 2015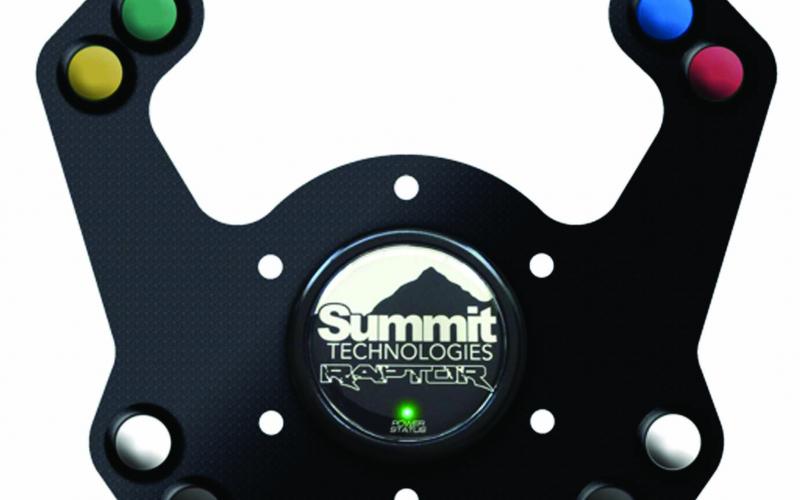 <
>
Having all your controls available at the push of a button is something the vast majority of off-roaders will never need. But if you're doing it at the top end of the comp safari scene, or your every moment in the workshop goes on seeking a split-second improvement in your Ultra4 times, Demon Tweeks has just added a new product that could give you that all-important advantage over your rivals.
This is a steering wheel – but so much more besides. To give it its full title, it's the Summit Technologies Raptor Wireless Steering Wheel Button Control System. It takes a long time to say, but a lot less to operate.
The wheel has eight-channel wireless RF controls (so, no coils of wire to get shaken to bits) – meaning you can configure it for up to eight different operations. So you can set it up to operate your compressor, diff locks, winch controls, electric fans… whatever you want.
There are two versions of the system available, one for comp-only cars and the other suitable for road-going vehicles. The latter is compatible with aftermarket steering wheels with a 6 x 70mm bolt pattern and a minimum diameter of 300mm – which includes Momo, Sparco, OMP, Mountney, Motocorsa, Simoni Racing, Reverie and many more.
Even if you have muddy hands, you needn't worry about ruining the system, as the 3.2mm thick composite control panel is water, oil and fuel resistant up to IP65. The switches are durable too – resin filled and with protective caps acting like gum shields.
In the very centre of the wheel, an LED light indicates the current condition of the 3-volt CR2032 battery that powers the system. The light changes to coincide with the battery's condition (not to tell you how long you've got left before the bomb goes off, though that would definitely get you to the finish line quicker).
The 12-volt receiver module for the wheel system can be mounted anywhere in the car, and the wiring loom links up via a single block for a trouble-free connection.
While the Raptor can be configured for just about anything, you have the choice of setting buttons to either a momentary, latching or two-per-second flashing action. While the race version comes with no preset channels, the road-legal version has some buttons already preset for the likes of headlights and windscreen wipers. The system also has cancellation logic that prevents more than one indicator button being active at the same time.
All this technology comes at a cost, inevitably, and that cost is £511.19 including VAT. For that, you'll receive the wheel transmitter plate, eight-channel relay receiver, wiring loom with overbraid, CR2032 battery and instructions for installation. After which all you have to do is point it in the right direction. To find out more, visit www.demon-tweeks.co.uk.
Share this article