Demon Tweeks Gets You Home And Dry
Originally Published: June 2015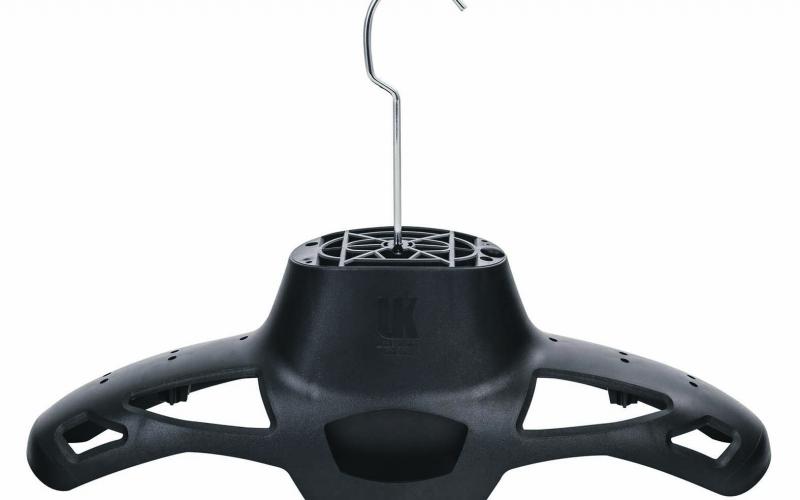 <
>
Being soaked through for a prolonged amount of time is part and parcel of off-roading, particularly if you a) do it competitively or b) drive a Land Rover that leaks. Or both, obviously.
At least one redeeming feature about wet clothes is that you can take them off. Ideally not while still driving your leaky Land Rover, obviously. But when you have to put clothes on which are already wet – that's when things really do get soul-destroying. Especially when they're overalls, because as the name suggests they're going to be wet over all.
So, good on Demon Tweeks, who have come up with a nifty gadget that Q Branch would have been proud of. This might seem like just an ordinary coat hanger, but it will actually dry your wet clothes and overalls while they're hung on it.
The HangAir Drying System dries your apparel in hours, not days and will prevent it from starting to smell like a dog that's been for a morning dip in the canal.
Made from 100% recycled plastic, the device has a strong nylon body and stainless steel hook to support up to 100lbs of (wet) clothing. The drying ability comes from a built-in high-power waterproof fan, which will ventilate anything from a T-shirt to a full race suit.
The mains-powered fan is rated to 120 cubic feet of air per minute (more than a downdraft Weber…), and you can get it with an optional car charger accessory. At £63.54 including VAT, buying a couple of these could be one of the most inexpensive ways you'll ever find of saying thank you to the spanner boys who keep you running at event after event. The first thing to do to start currying their favour is to point your web browser towards www.demon-tweeks.co.uk.
Share this article