Roaring Success
Originally Published: April 2011
Words: Olly Sack
Pictures: Steve Taylor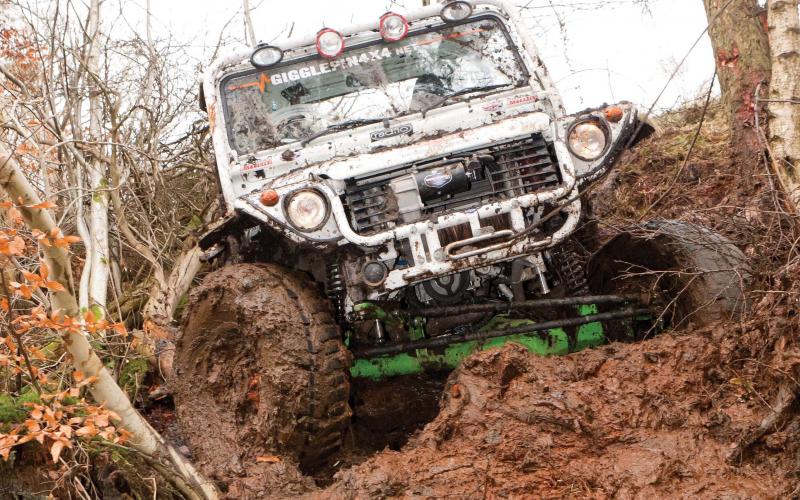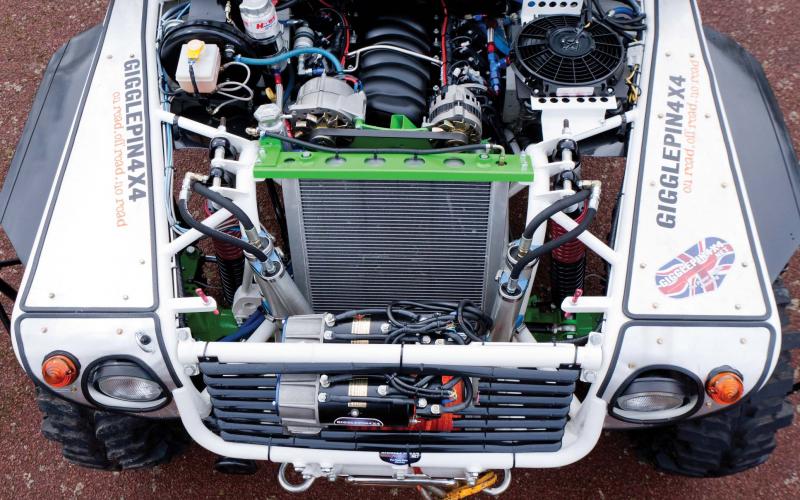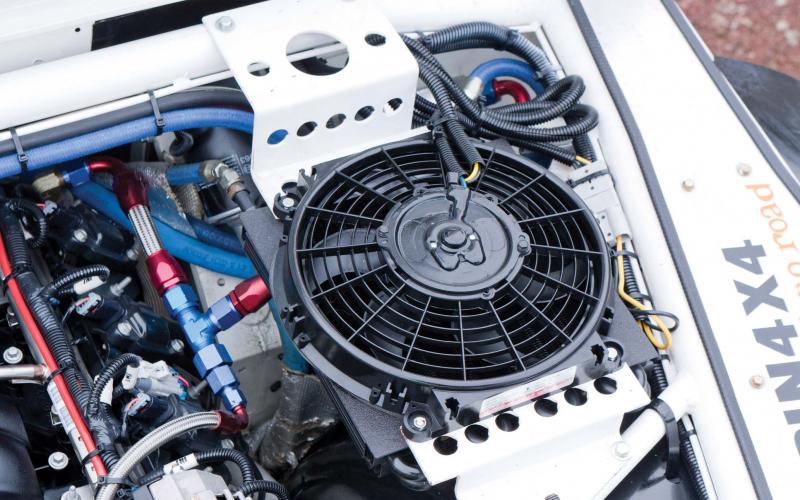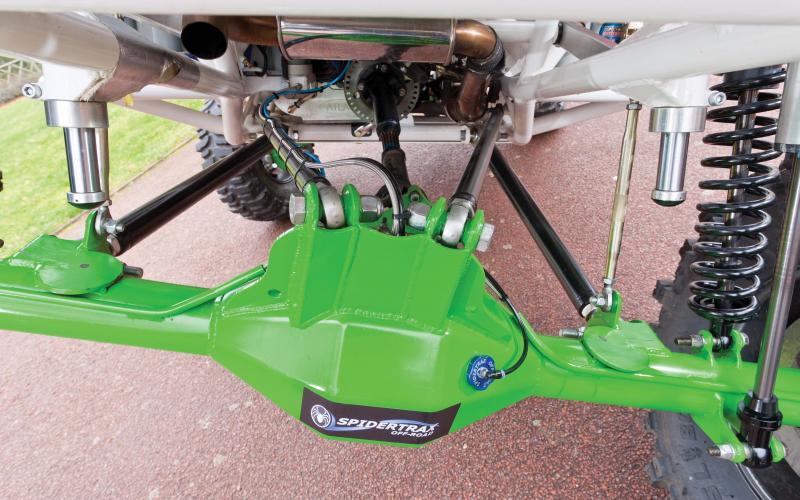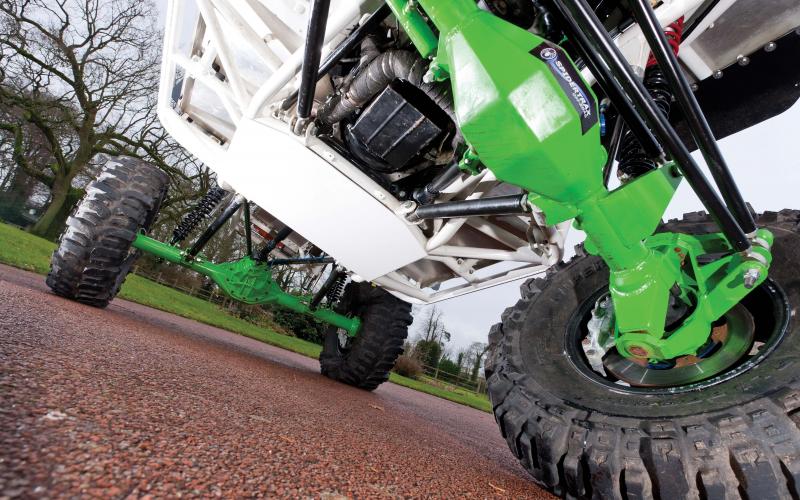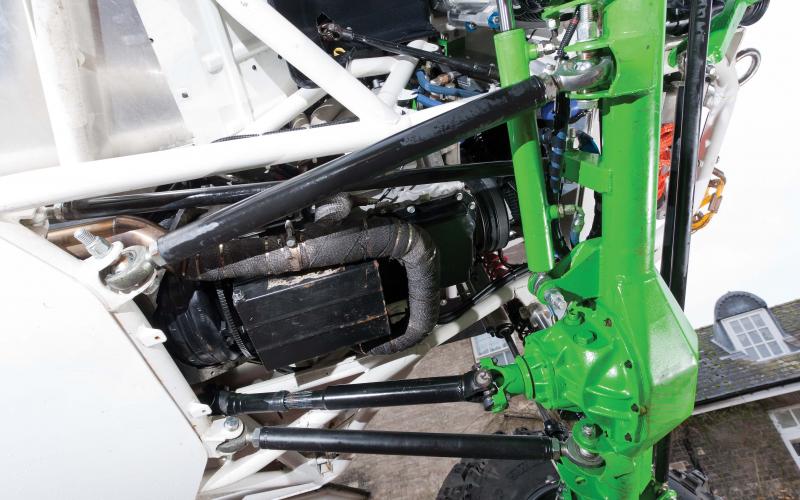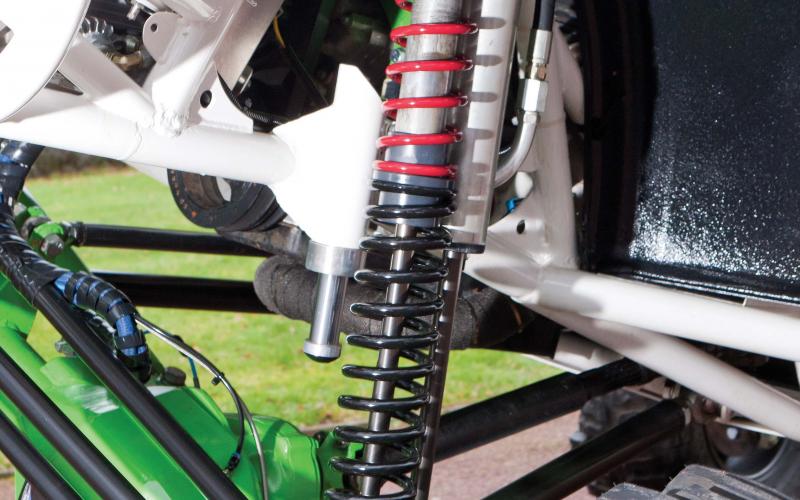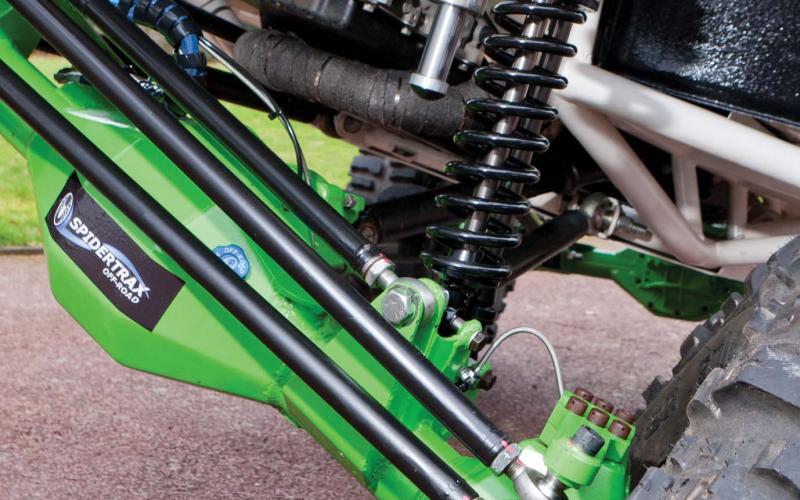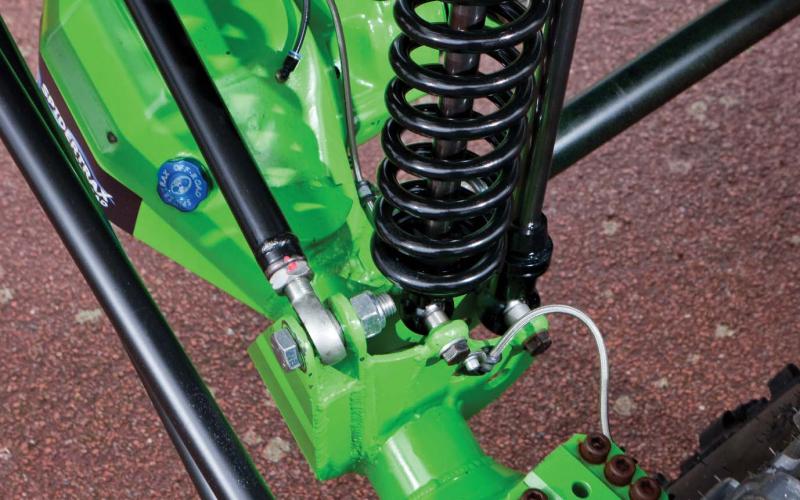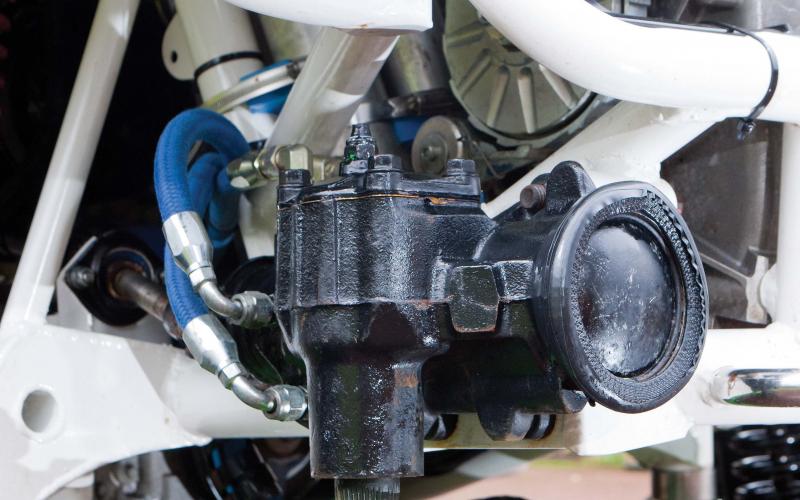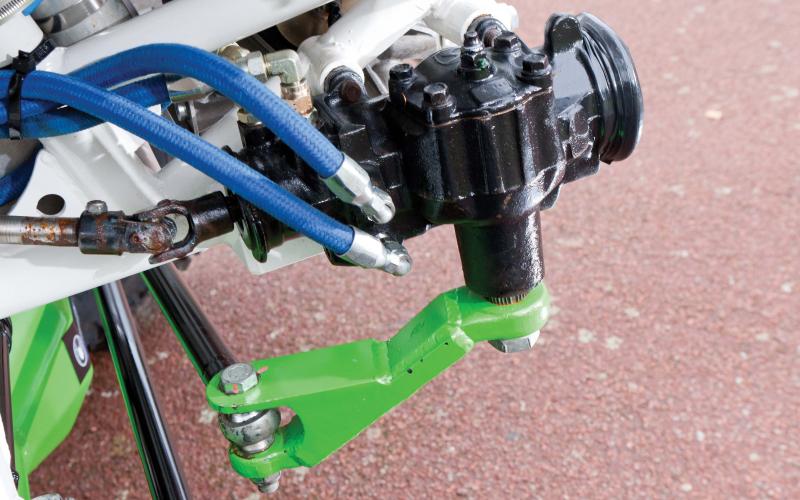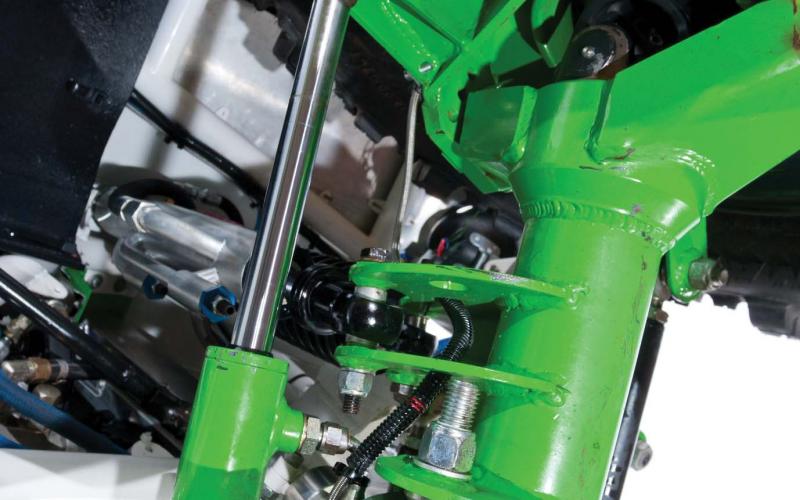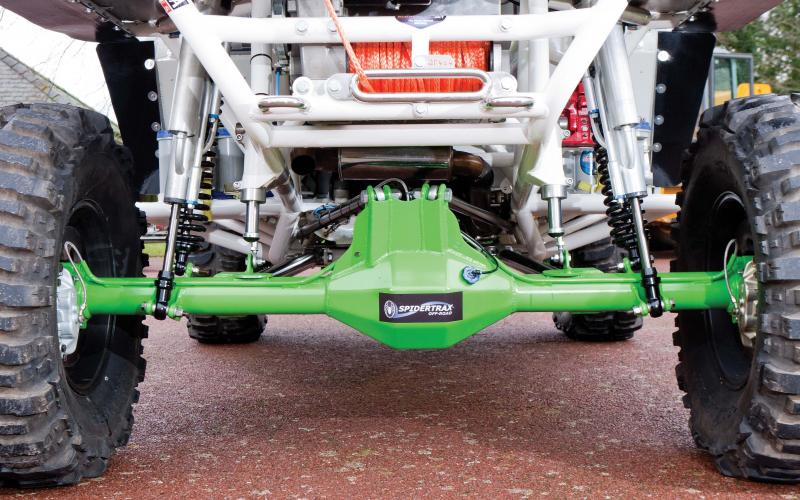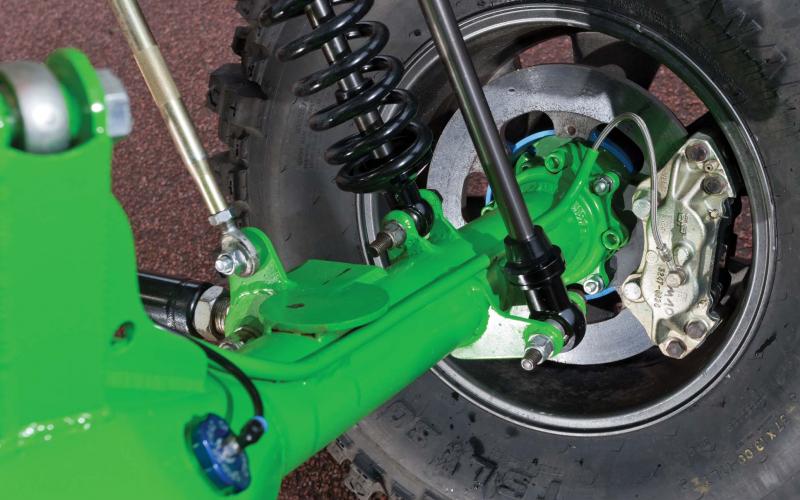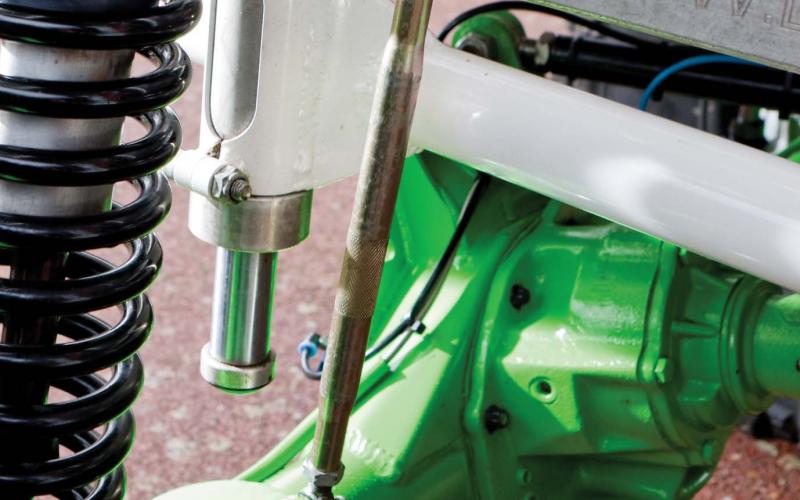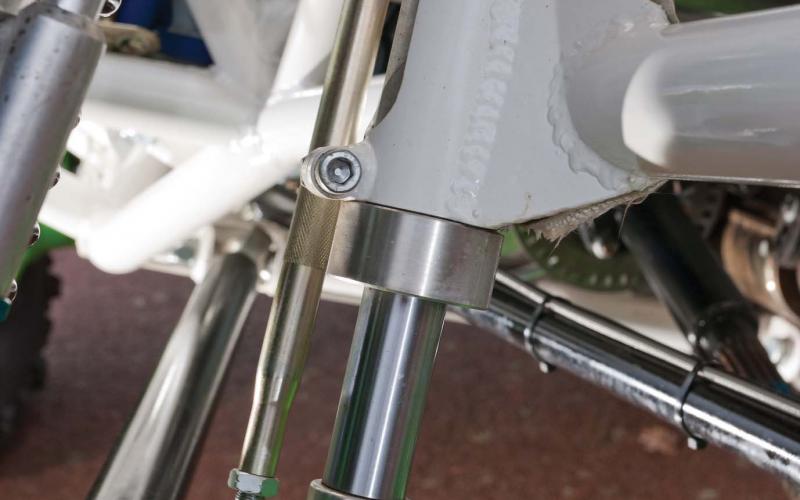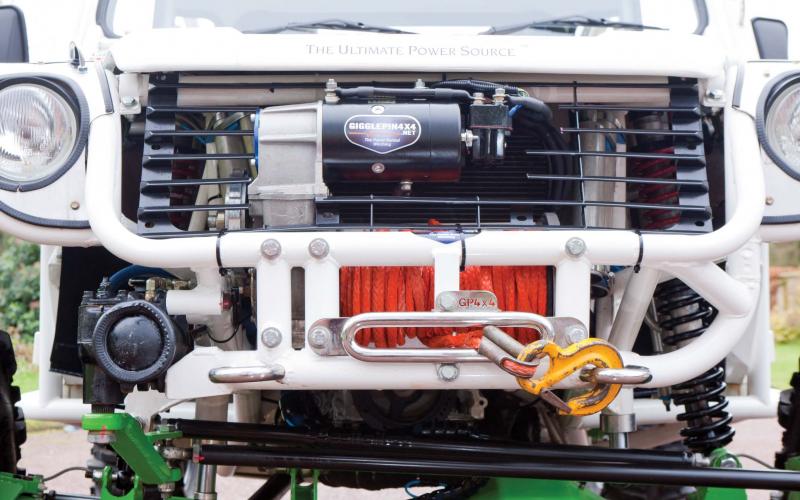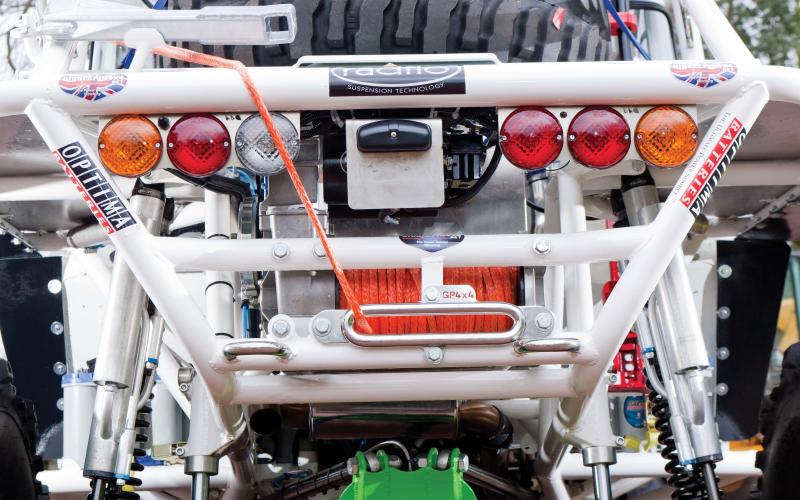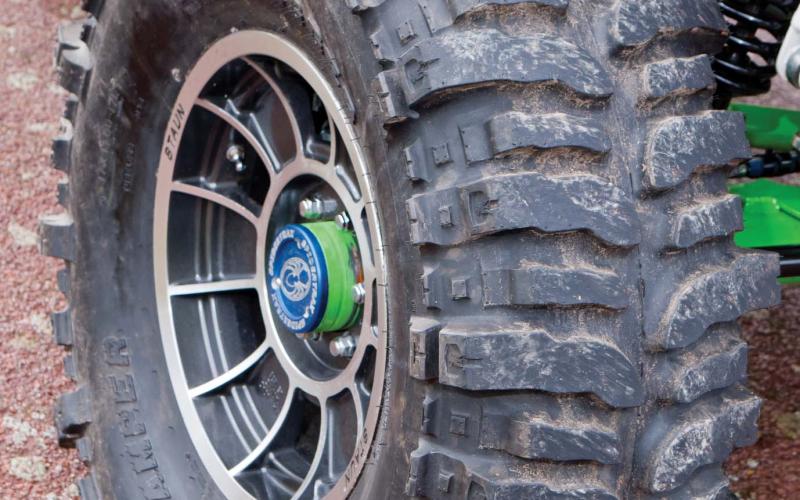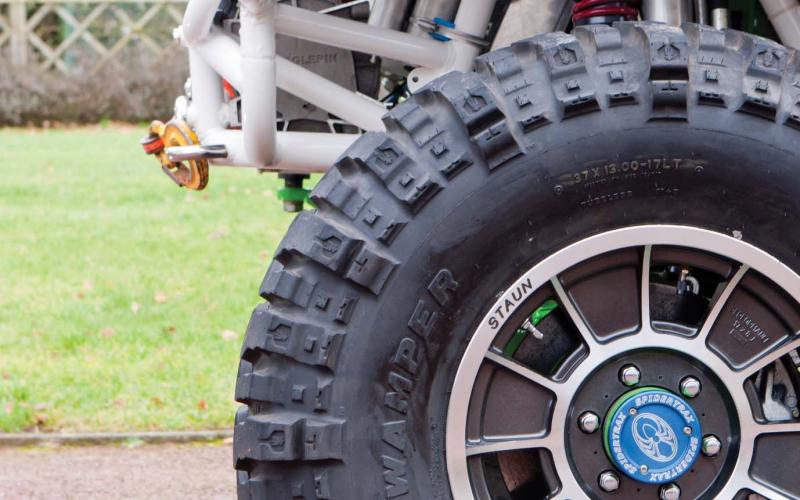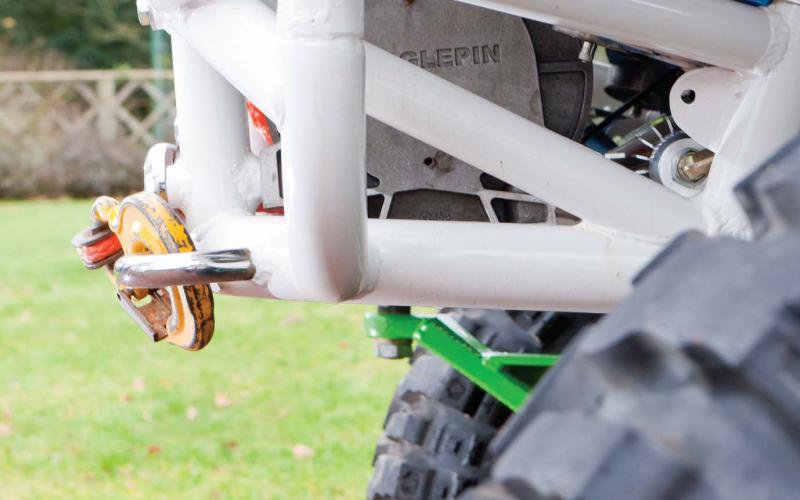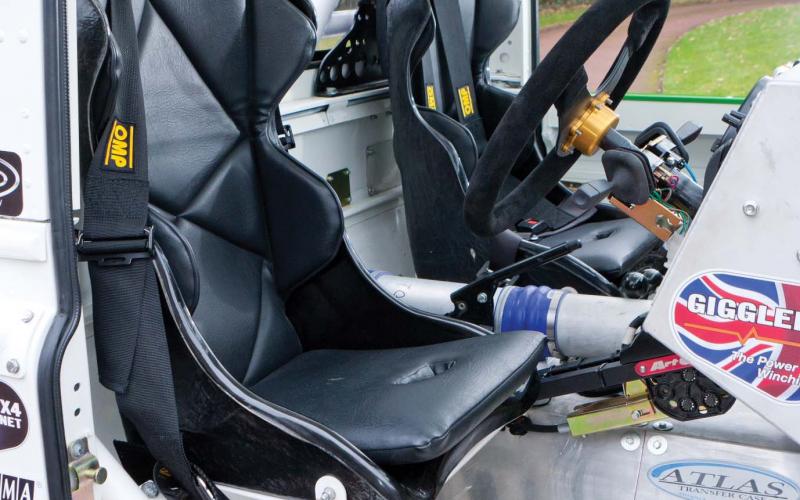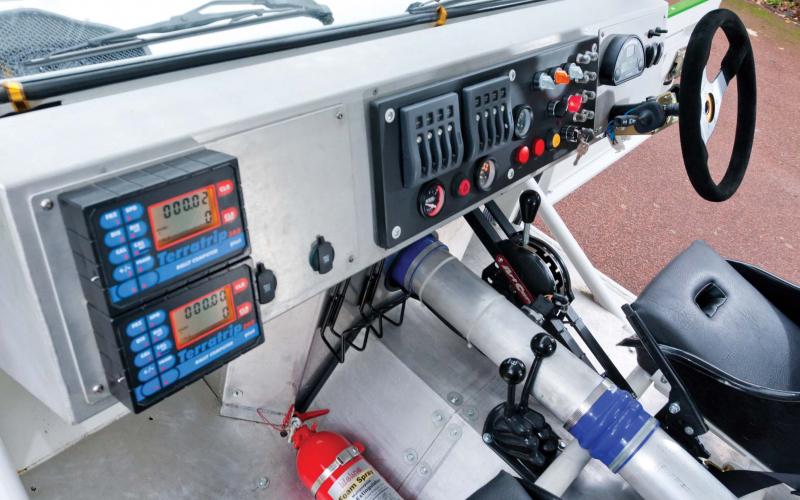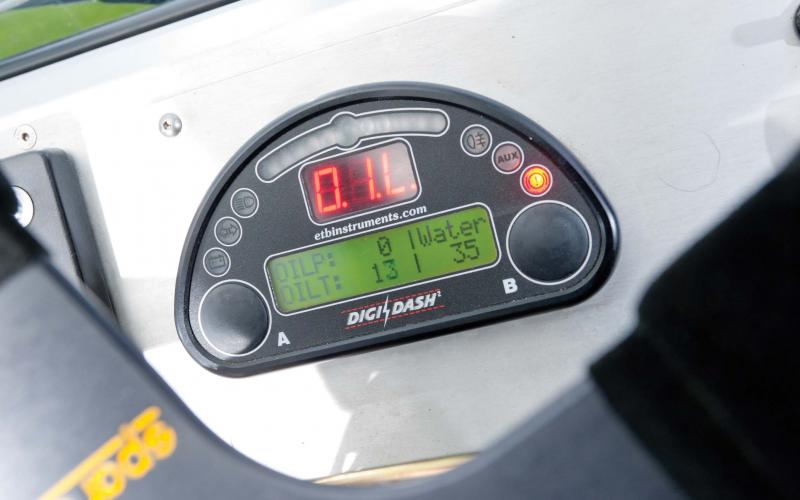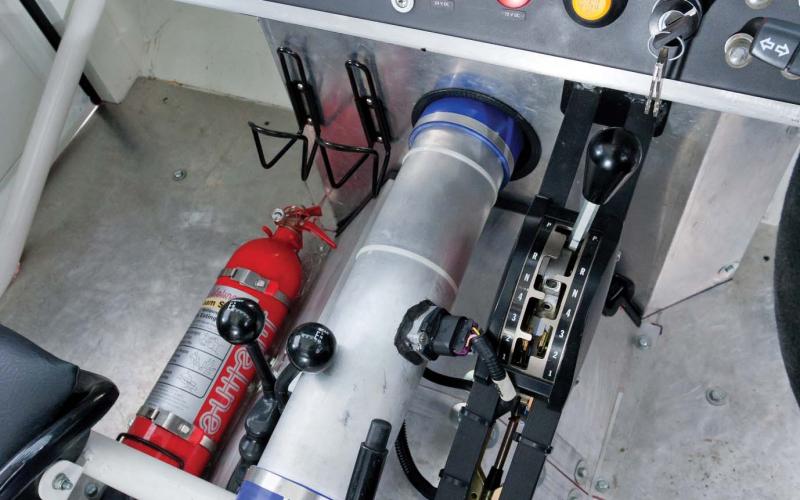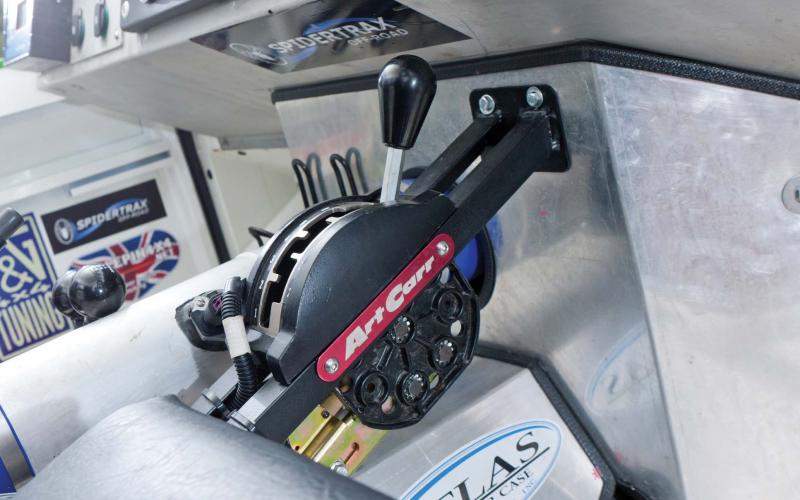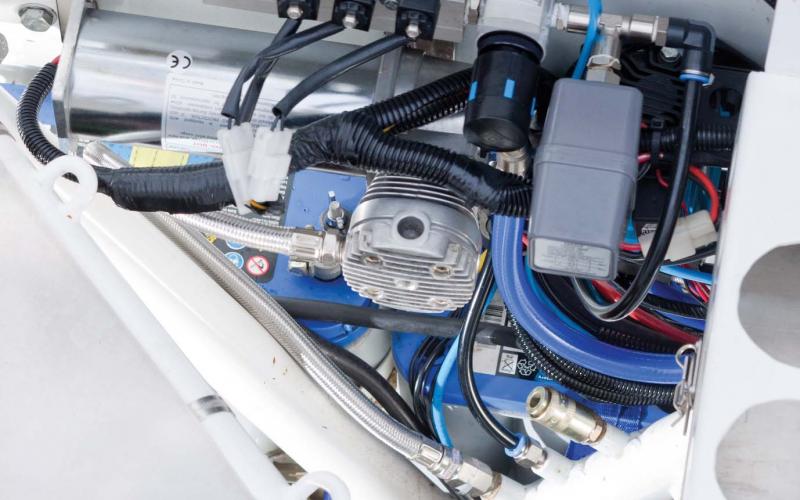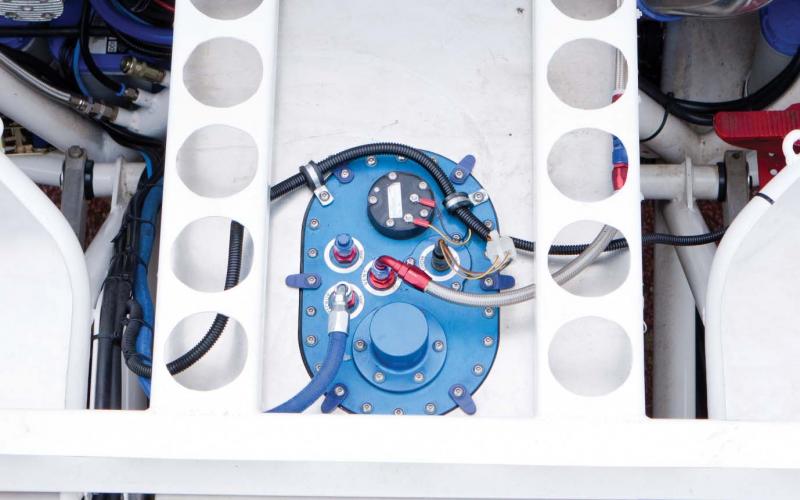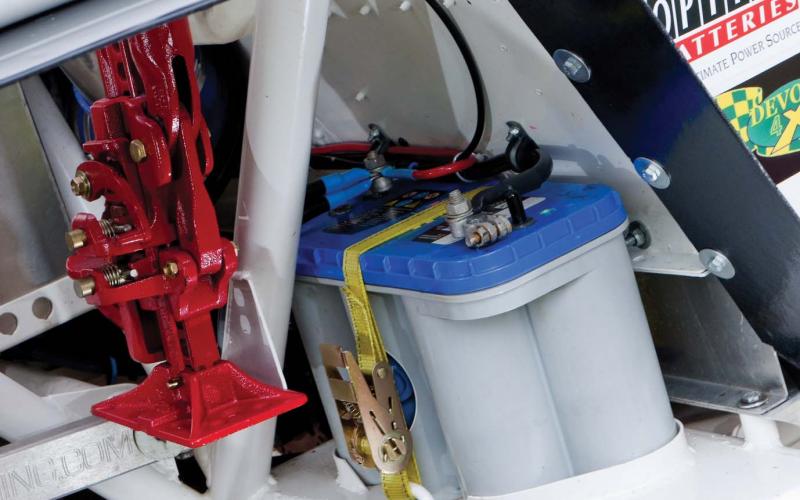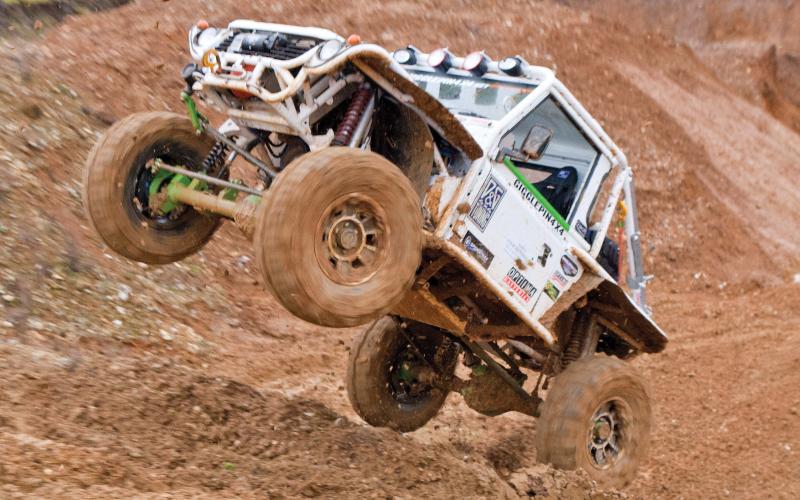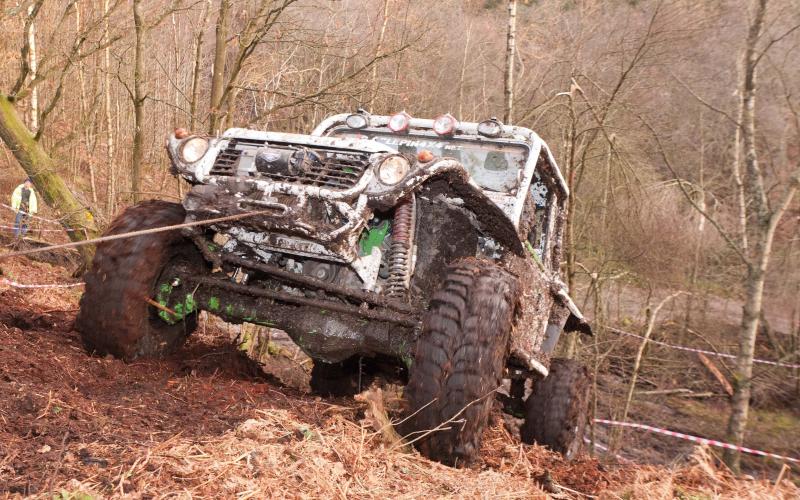 <
>
Strong like a lion, agile like a leopard, fast like a cheetah: none of these are reasons why Chris Abel called his new truck the CAT. But paws to look at the way it's been built and you might end up feline like you're looking at off-road purrfection…
When one of Britain's best known and most successful challenge competitors unveils his new vehicle, it's got to be worth paying attention. When he tells you it's been built in collaboration with some of the most respected global names in off-road vehicle design, you listen. You listen good.
There's a type of person, and we've all met them, who likes to talk and talk about how the vehicle they're building is going to be the most amazing thing anyone's ever seen. Chris, on the other hand, didn't even contact us until his new truck had passed its SVA test and he was about to shake it down at a local quarry ahead of its debut at the Phoenix Challenge.
Even then, he didn't blare down the phone at us with a stream of superlatives about how he's going to take on the world. He just mentioned a few names like Spidertrax, Atlas, Gigglepin, D&G Tuning and Performance and Protection, sent us a list of the vehicle's spec and invited us along to see for ourselves.
He didn't even give the vehicle a macho, action-packed title to go with its fearsome character. What you're looking at, ladies and gentlemen, goes by the name of Chris Abel's Truck. CAT, for short.
Chris has appeared in TOR before, first as the owner of a tidily modified Mitsubishi L200, but his reputation on the challenge scene was gained behind the wheel of a Range Rover trayback fitted with Volvo portal axles. Having sold this at the end of 2008 to fellow challenge A-lister Kevin Pocock, he set about the business of designing something more versatile and collecting the parts that would one day go together to become what he intended to be 'the ultimate challenge truck.'
'The new truck would need to have more power,' he explains, 'and be able to cover ground at a much faster pace. It would almost be a crossover between a comp safari racer and your typical hardcore challenge truck.
'We were designing the truck to compete in events such as Dresden-Breslau, Croatia and the new UK British Dirt Racing Championship. However it should still be a very competitive truck in hardcore winch challenge events like the Phoenix.'
With these parameters in mind, Chris cast his eyes upon a tube-framed Defender-style buggy which had just been completed by D&G Tuning, the Belgian outfit whose work in the extreme off-road field has gained a huge amount of international attention over the last few years. The company is a European agent for Spidertrax, and as well as selling some of the best off-road kit known to man it's well known for getting hands-on in the workshop.
First, however, Chris needed something for the guys there to get their hands on to in the first place. Step forward another famous name in off-roading, this one a little closer to home. 'The chassis is the most critical bit of any racer. It was designed using CAD by Protection and Performance, then manufactured out of T45 tube using a CNC tube bender.'
Finally, the frame was built up, using a specially designed jig to ensure perfect tolerances. 'This is strong enough,' says Chris, 'that if the chassis did ever bend in an accident, it can be twisted back into shape on the jig!'
That brings the story up to just over a year ago, when the completed chassis was dollied on to a trailer and shuttled to D&G's workshop in Belgium. This was where the big stuff went on, like an engine, drivetrain, axles and bodywork.
Such innocent words, but they disguise a multitude of sins. You'll have worked out by now that those axles were of the Spidertrax variety, which immediately puts them up there at the top of the tree. And we mentioned Atlas, which those of you who know your rock-crawlers will identify as the source of some of the world's best transfer cases.
Turning it is a 6.2-litre LS3 crate engine from GM Performance Parts, mated to an uprated 4L80-E auto box from the same manufacturer. Keeping with the American theme are the True High 9 diffs in the Spidertrax axles, though these contain lockers from Australia in the shape of two ARB RD99s. The axles themselves are tied to the frame using three-link front and four-link rear suspension set-ups, allowing the 37-inch Super Swamper Boggers on their ends to follow terrain about as uneven as it gets. When the tyres' limits are reached, each end features a Gigglepin GP84 twin-motor winch running 24-volt electrics provided by twin Optima Blue-Tops.
This kind of finishing touch, if you can call it that, went on back home in Chris' own workshop as the build progressed. All the same, 2010 saw the vehicle make several Channel crossings en route to and from D&G's premises until finally, with 2011 just a few days old, the last nut was torqued up, the last sticker applied and, about as momentous a moment as they get, the 60-plate licence number delivered by the DVLA.
The CAT's first event, at the very end of January, was the fearsome Scotia Extreme, a winch challenge designed to test the mettle of even the latest generation of super-trucks. You can read about the event itself elsewhere in this issue of TOR, but a final position of fifth overall constitutes a pretty successful shakedown by anybody's standards. And when you consider that the vehicle was built first and foremost for faster off-road disciplines like British Dirt, Breslau and Croatia, it sounds even better.
Chris' Landy lookalike isn't the first super-truck to have featured in Total Off Road, and we very much hope that it won't be the last. As the pinnacle of the sport develops, the vehicles are getting more and more sophisticated – and the events are getting more and more extreme.  Where will it end? There's a question. For now, Chris Abel, ably assisted by some of the world's best off-road equipment suppliers, has delivered a very convincing answer.
D&G TUNING, LS3, GIGGLEPIN ALTERNATOR, ALLISPORT RAD, PACET FAN, SPIDERTRAX AXLES, ATLAS II, RADFLO SHOCKS, HYDRO BUMPS, AP CALIPERS, D&G ANTI-ROLL BAR, GIGGLEPIN TWIN-MOTOR WINCH, BOGGERS, STAUN TX RIMS, QT BUCKETS, OMP HARNESSES, TERRATRIPS, DIGIDASH, VIAIR
Share this article