Kit For Purpose
Originally Published: December 2011
Words: Will Crotchley
Pictures: Steve Taylor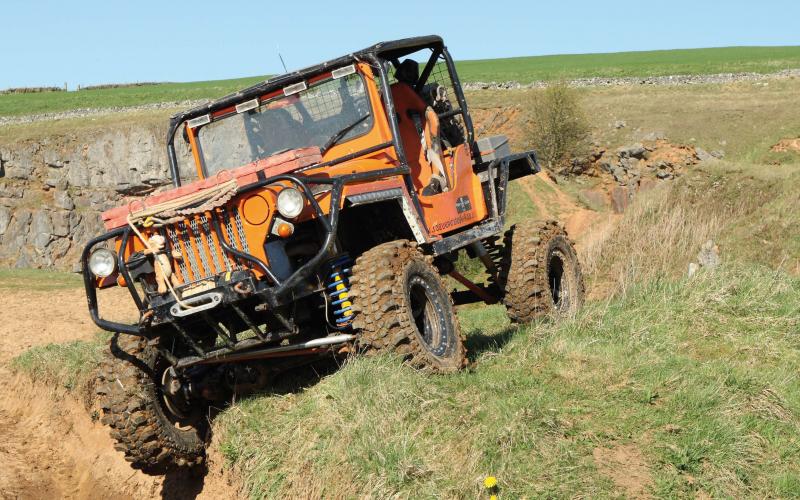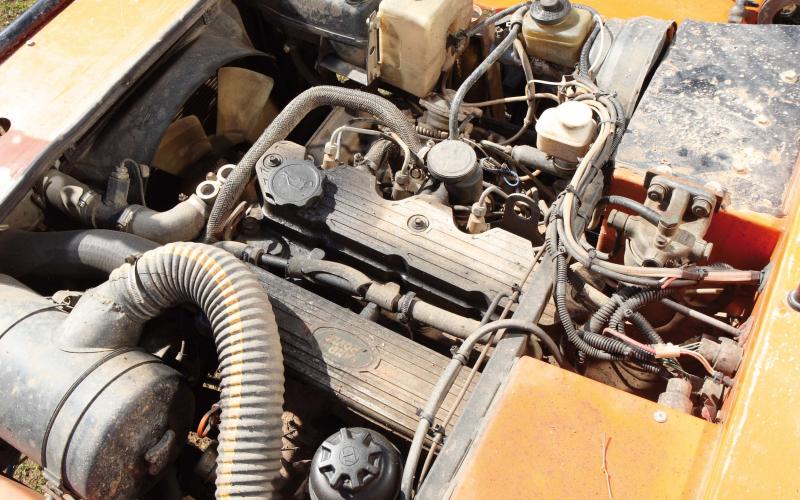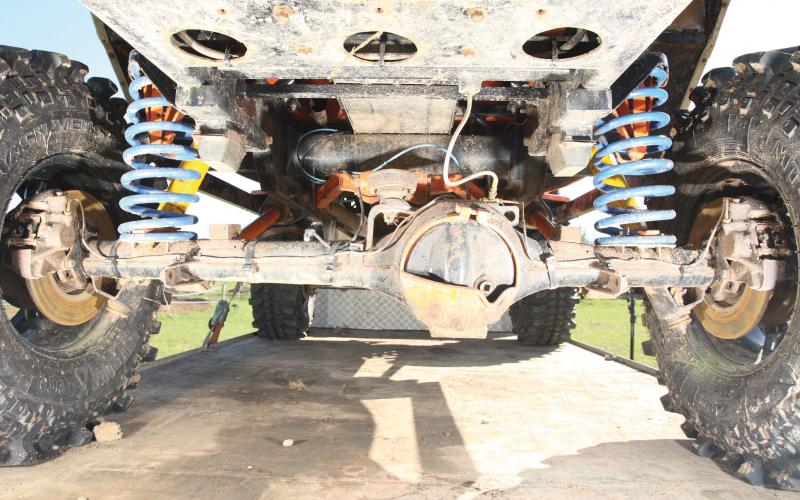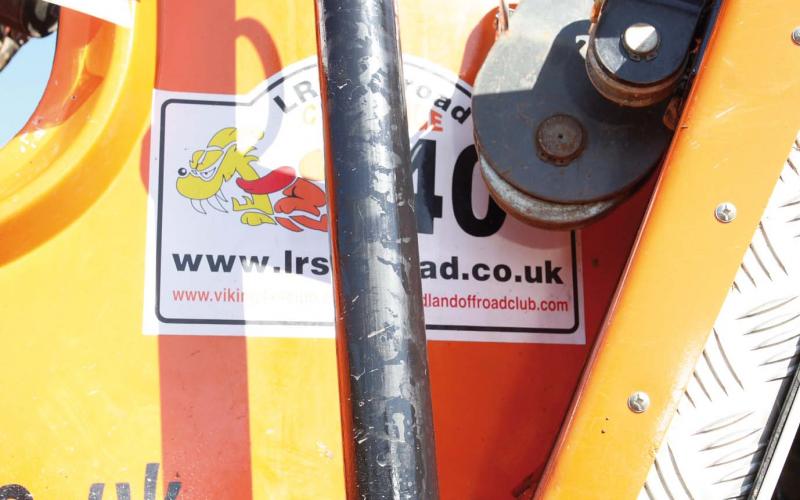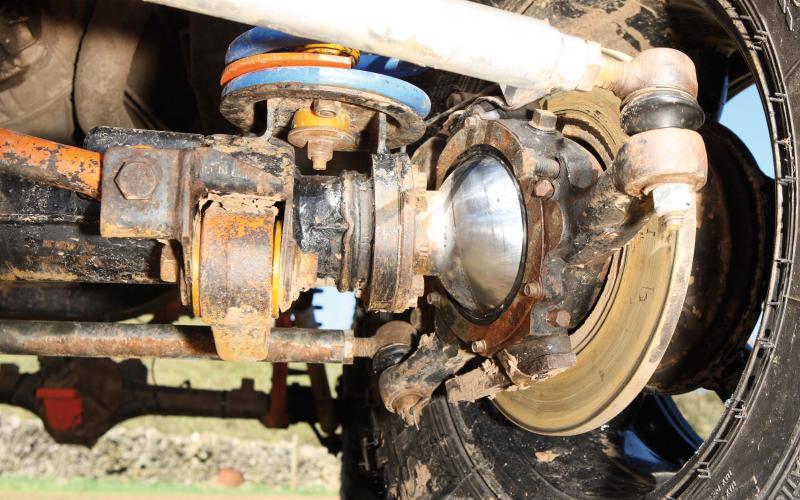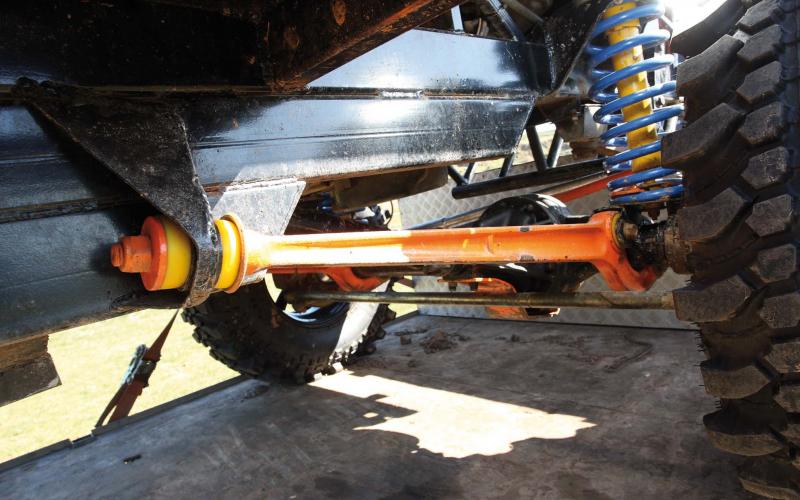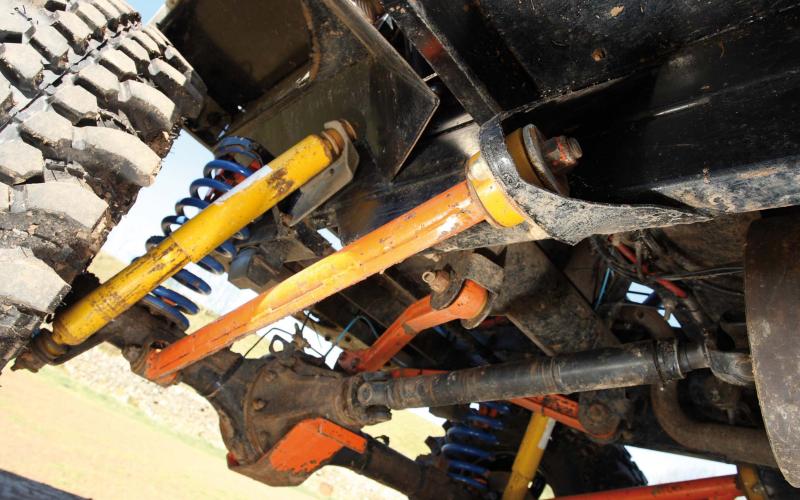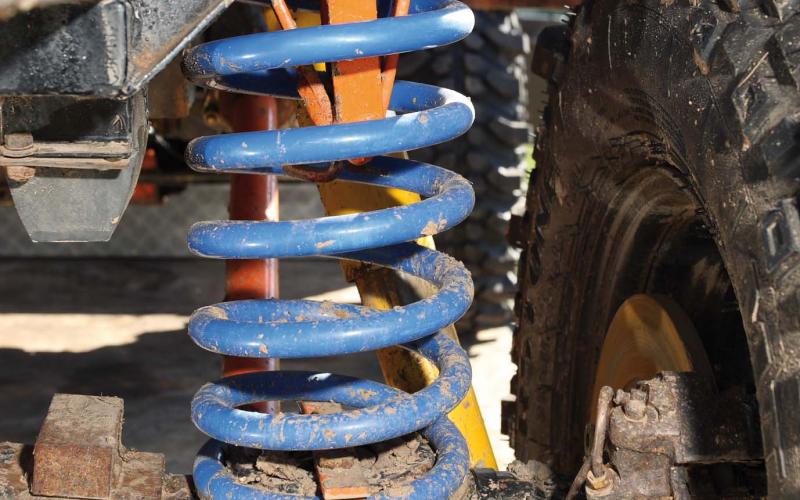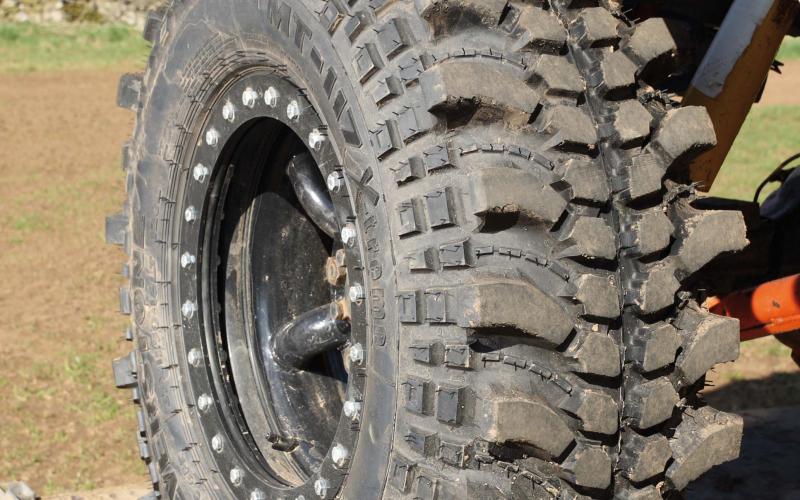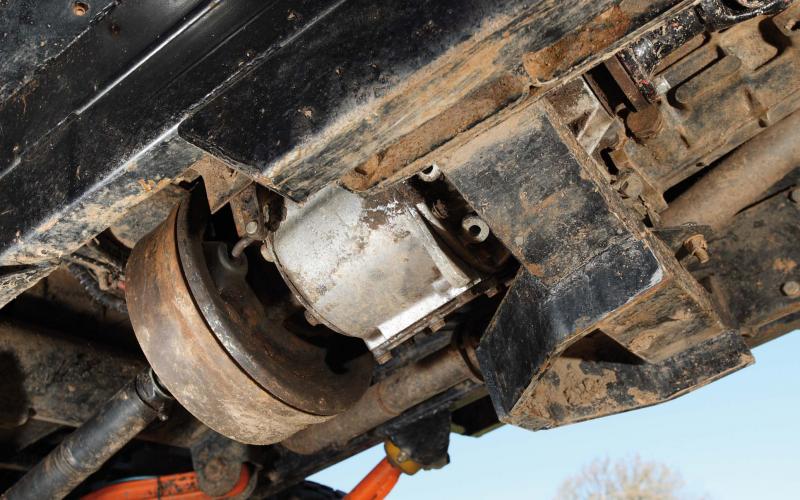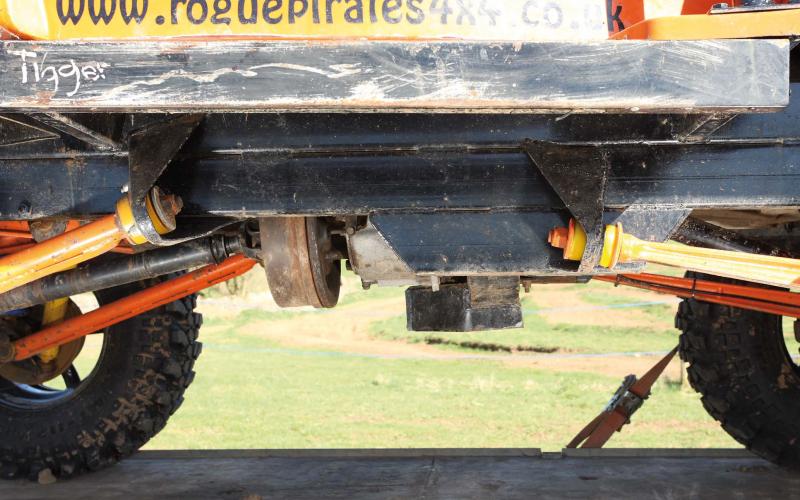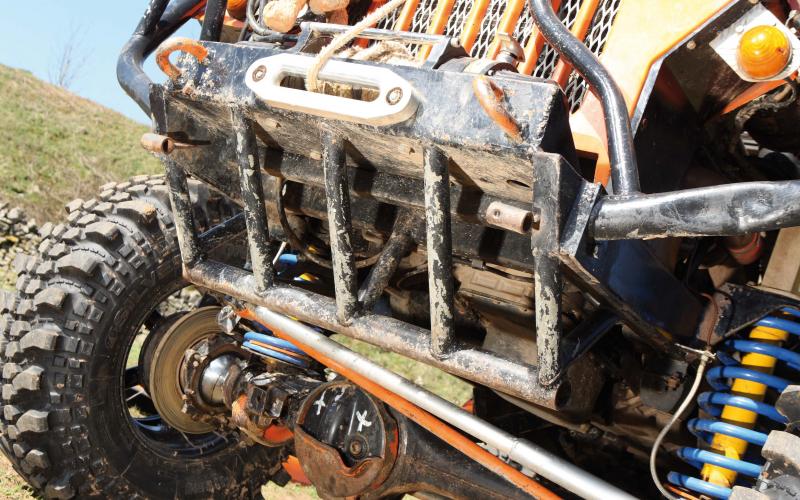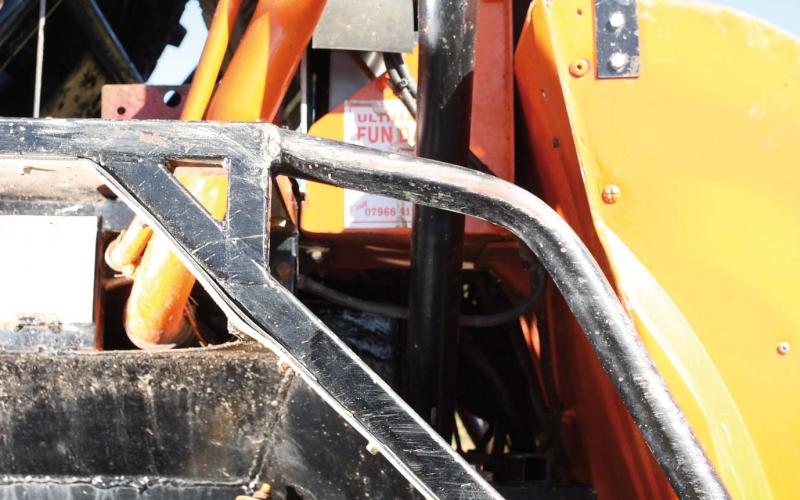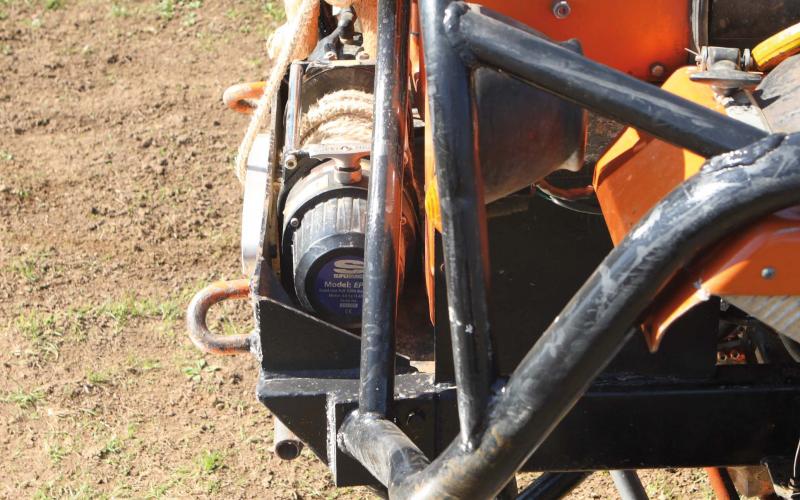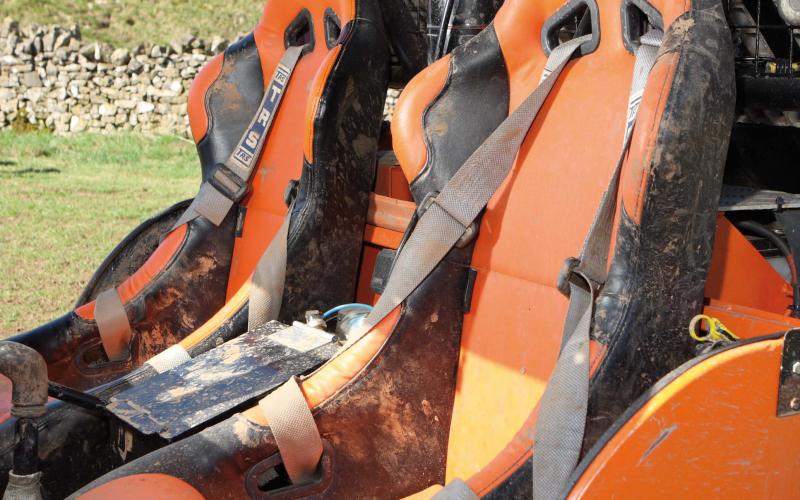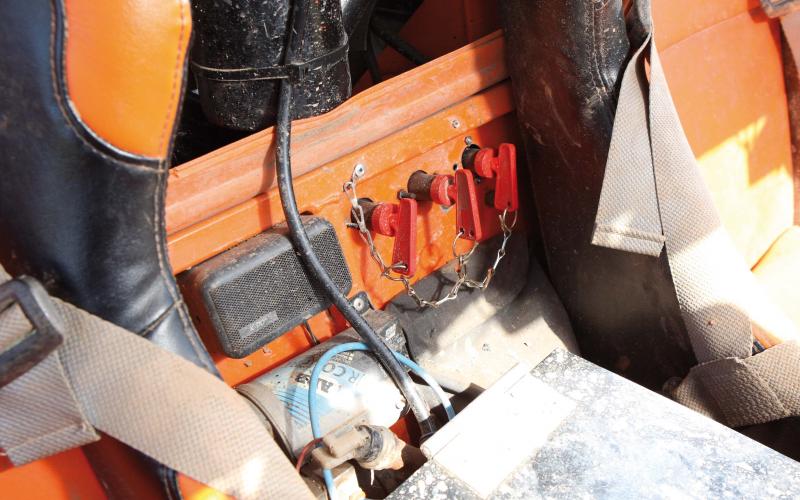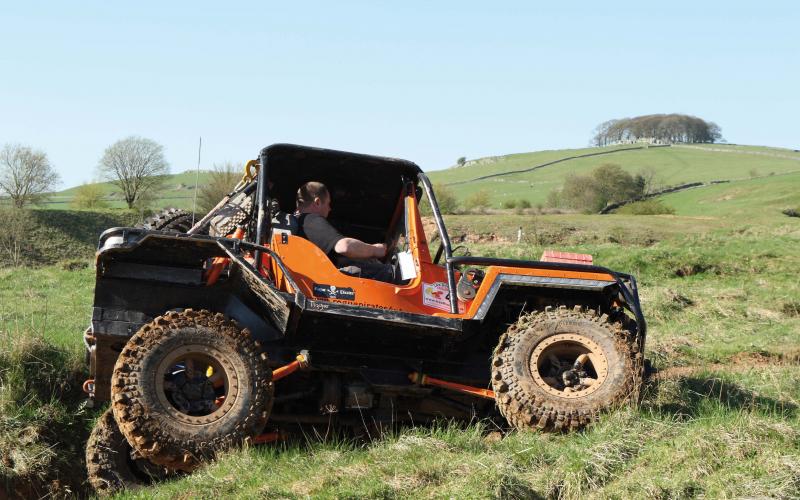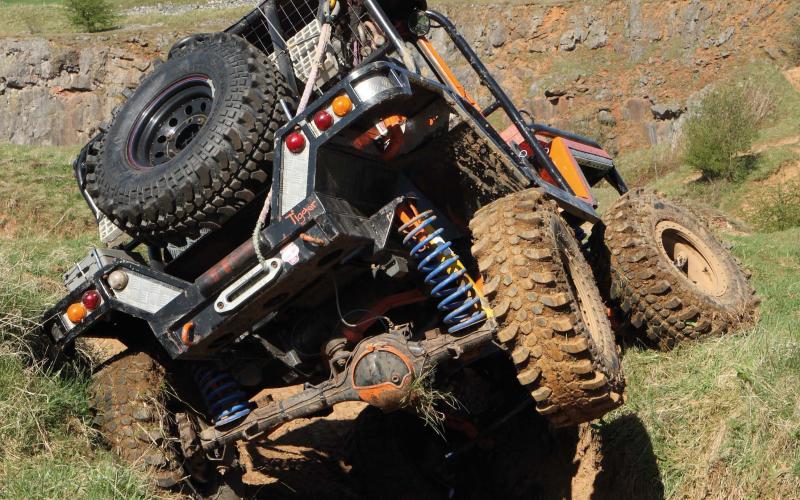 <
>
The Jago Geep was designed so people could build an American icon from the remnants of an old Escort. In typical kit car form, it was all about looks, but it wasn't very fit for purpose if you wanted to use it off-road. Gary Reed, however, had other ideas…
Kit cars aren't everyone's cup of Yorkshire. Cracked fibreglass, feeble engines and bodywork that looks as though it was designed by a caravan enthusiast are just some of the turn-offs. Pretty often they're a bit, well, weedy too, with little to back up the alleged promise of fun and performance.
You couldn't say that about this Jago Geep (yes, Geep – spell it with a 'J' and some people from America will get very unamused). And you particularly wouldn't say that to Gary Reed and his crew from the Rogue Pirates 4x4 Club. That's very Gary – he built this vehicle up himself, and then started a club with his mates to compete in it.
He also has previous for Jagos. Before this example there was another one called Dino which had an SJ413 engine and running gear – though before that it's more mainstream stuff like a Toyota Surf, which is what got him into off-roading in the first place.
This very orange contraption was born in 1985, when people used to drink powdered orange juice and thought it was acceptable. It originally had some Land Rover parts but by the time Gary got to it there was nothing left except the chassis and shell. All the Ford running gear had been taken off and so it was a bit of a sorry thing that Gary sourced through the Jago Owners Club.
Since it had been built to take early Escort running gear, the plan to stick Land Rover kit in there was always going to be problematic. In September 2008, Gary bought a 200Tdi Discovery that had failed its MoT and set about stripping it of its engine and all running gear and suspension. By the following January he was setting to, trying to make something of an orange tub and a box of bits from a condemned Disco. An interesting way to start the year – heaven knows what his New Year resolutions included.
One of them must have been 'And I promise faithfully to actually finish this project' because by April it was basically done and on the road. That's pretty impressive, but then there's not much to do in the first dark, cold quarter of the year with all those long evenings. Although it's interesting to note the number of births that occur around November time.
Clearly Gary's mind was not distracted during that period, although he does thank his fiancée Jayne for 'the hours each night in the garage and most weekends.' By the end of that session, the Geep was up and rolling. It all started with the engine.
The 200Tdi unit is not a small lump, and the front of the Geep needed extending by eight inches to fit it in, complete with radiator and intercooler – all standard units. The front chassis was also extended to accommodate the winch. Overall, the chassis was strengthened with heavier box-section and some plate to withstand what promised to be rather more vigorous off-roading than it had originally been designed for. Don't forget, Jago designed it to be built using Escort or Cortina components.
With the more powerful engine in the stronger chassis, it was time to fit the front axle. This was positioned in the same relative position as on a Discovery so that the same front propshaft could be used. The same went for the rear axle, which could also now use a front propshaft – commonality of parts, the need to only carry one spare, you know it makes sense.
The other benefit was that this left it with virtually no overhangs, which is kind of handy. The rest of the stuff underneath went in from the Discovery, things like the spring mounts and so on. The only bits which wouldn't translate were the pedal box and the brake servo. These are both from a Toyota Surf, a vehicle Gary knows well. Why these items? 'Well,' says Gary, 'after all, you do want to have reliable brakes.' That you do.
Up above, Gary modified the bodywork to a trayback design and fitted a rear winch and six-point rollcage, formed and fitted complete with front wing protection. And that, for a while, was that. Tough, eye-catching, original, this was a pretty good rig, but just six months later it all came apart again. Not in an exciting, slo-mo explosion kind of way, but in a bit by bit, part by part kind of way.
For Gary, this is just part of the process. 'With any off-roading toy there is always something to mend, adapt or add to create the vehicle for your own needs.' Quite.
The catalyst for the next series of changes was the desire to take competition more seriously, specifically winch challenge events. Gary got serious. For starters, all the suspension was changed. In went a second-hand +5" suspension kit, along with Bearmach heavy-duty blue springs. At the front, the shocks are Old Man Emu and at the rear they're Terrafirma with Gwyn Lewis shock mounts. The rear springs dislocate, with home-made cones keeping them in place.
At the bottom of the springs, the axles were replaced with 300Tdi 24-spline examples. The front axle mounts were then removed and repositioned a few degrees further round. The reason for this was that Gary reckons it enabled the springs to sit straight and did away with the need for castor-corrected radius arms. It's all been Polybushed, as well.
The rear axle was finished off with an ARB Air-Locker. At the ends of the axles, the rims were replaced with four rather impressive Mach 5 steels with added beadlocks. On these have gone Silverstone Xtreme 35x11.50 tyres, which look rather better for off-roading than for speeding down the motorway. There's a reason for that.
Getting power to the axles, the front of the two propshafts was replaced with a wide-angle re-welded unit to accommodate the greater articulation, although Gary reckons a standard one could do the job if required. The source of motive power remains the standard Discovery engine from before, although there is a plan to replace that, come those long winter months, with a 300Tdi.
There's a fair amount of protection down under, with a front diff guard supplemented by welded-on 8mm plate which wraps around under the axle. The rear axle has had the same treatment, and the rear trailing links have been remade with heavier tubing and welded-on rock sliders. With further home-made rock sliders welded to the sills, Planet Earth is going to have a hard time breaking this rig. There's even a home-made steering guard, although some of Gary's mates have unkindly suggested that it looks remarkably like a cattle grid.
Up above all this bristling defence, the body is the Jago fibreglass thing, with a wooden floor. Yes, seriously – it sounds like a little sailing dinghy, not a tough off-roader. But there is 3mm steel underneath the floor and plenty of hardware to mirror the protection underneath. The six-point roll cage with extra roof bars, all made of 5mm steel, is bolted to the chassis. The roll cage mounts were modified to ensure they met MSA approval for competition use, and there's extra mesh behind the seats.
There's also a small steel fuel tank behind the seats, replacing the stock one. The rear tray further back was modified to make way for those huge 35in tyres, but it also needed some work to accommodate the rear winches. No, that's not a misprint. As mentioned, the Geep is set up for winch challenges, so we have not two but three of the things on board.
Both the front and the rear of the vehicle run TDS winches, with Bowmotor 2 motors. The centre unit is a Superwinch EP9, and all three run Dyneema rope. It all came from Super Power Winch, who also recommended the freespooling kits on the TDS units. The ropes all run through fairleads designed to avoid any acute angles, and you can safely say that Gary shouldn't ever get stuck with this lot on his side (or rather, that when he does get stuck he shouldn't ever be unable to get himself unstuck again).
All the winches are on their own isolators and there's an engine/diesel cut-off too. On the electric front, he's also got spotlights above the windscreen, as you can see, but admits he's used them so seldom he's not even sure if they work. But they look nice.
That's probably about the only apparently superfluous bit of kit on this rig. Gary's been working since he was 13 with commercial vehicles, and is now a chassis and bodywork engineer for Chassis Development Services. He clearly knows what he's doing and is capable of putting it all into action – and more than that, he's willing to do it on a vehicle that stands out from the usual crowd.
If you were going to build a super-touch winch challenge competition vehicle, not many would start with a Jago. But that's the obvious attraction of this Geep – it's the same, in that it's formidably capable off-road, but it's different, too. As different as apples and oranges.
TERRAFIRMA SHOCKS, JAGO GEEP, BEARMACH SPRINGS, 300TDI 24-SPLINE AXLES, DIY ROLL CAGE, POLYBUSHES, OME FRONT, REMADE HD A-FRAME, DIY DISLOCATION CONES, MACH 5S, SILVERSTONE XTREMES, REINFORCED TRANNY XMEMBER, DIY SILLS, DIY FRONT
Share this article