Cummins and Goings
Originally Published: November 2011
Words: Will Crotchley
Pictures: Steve Taylor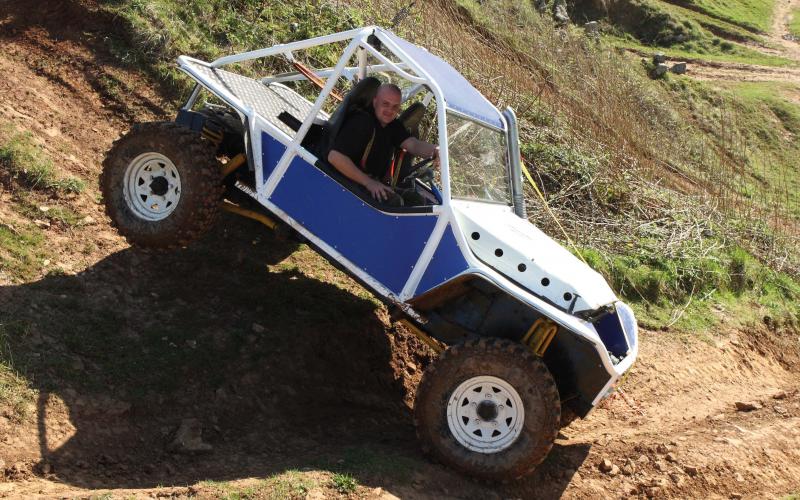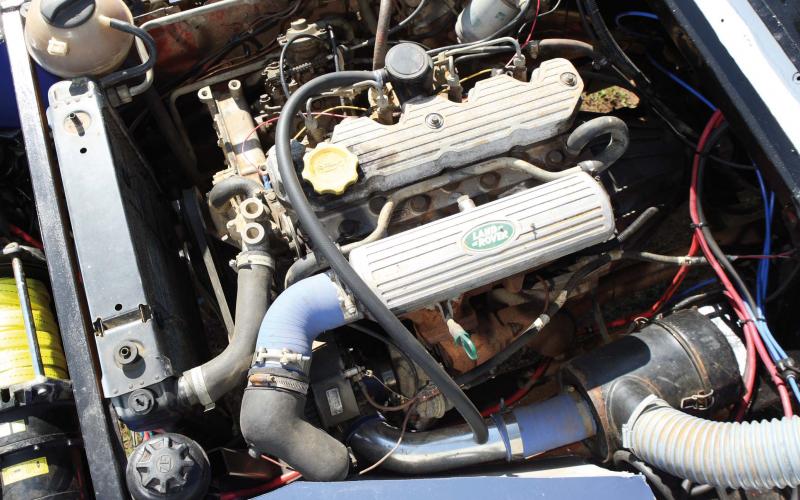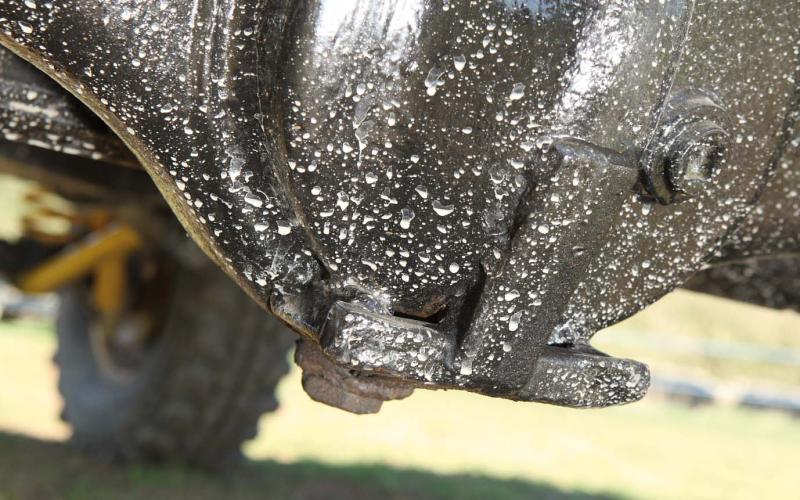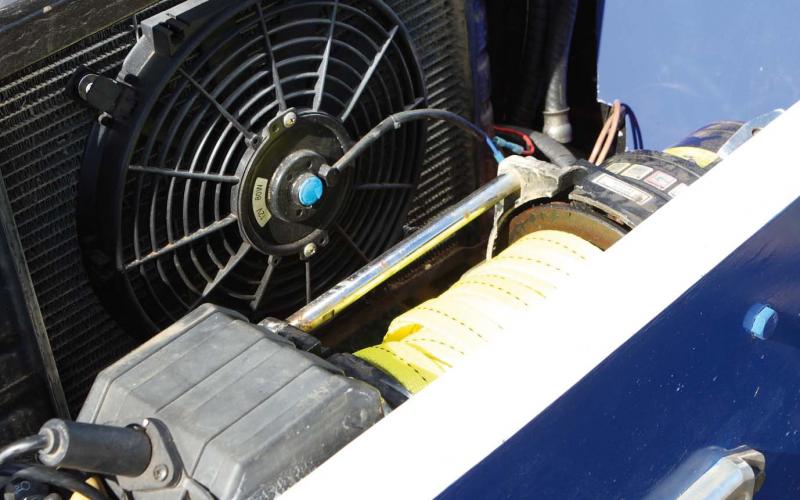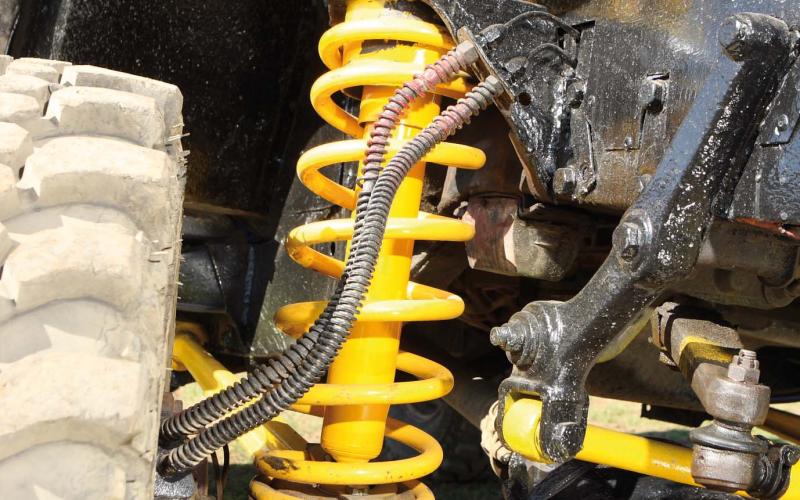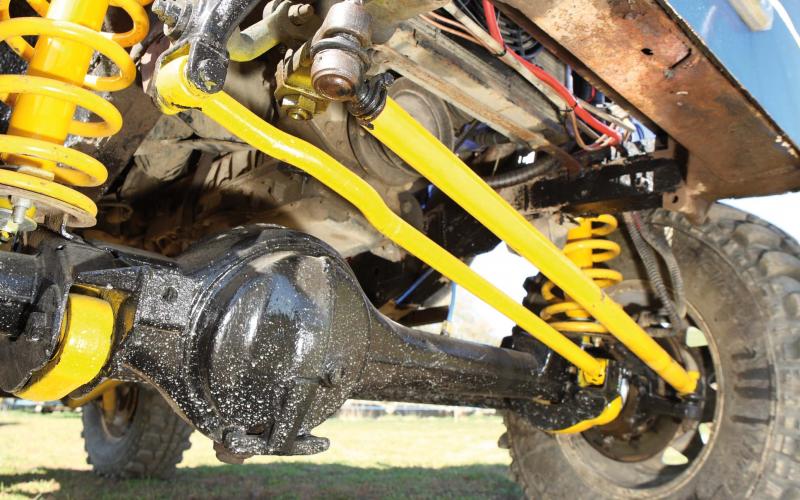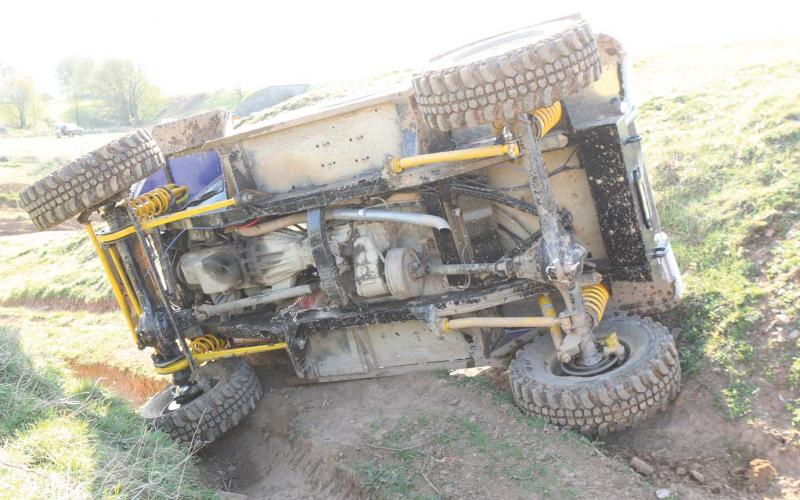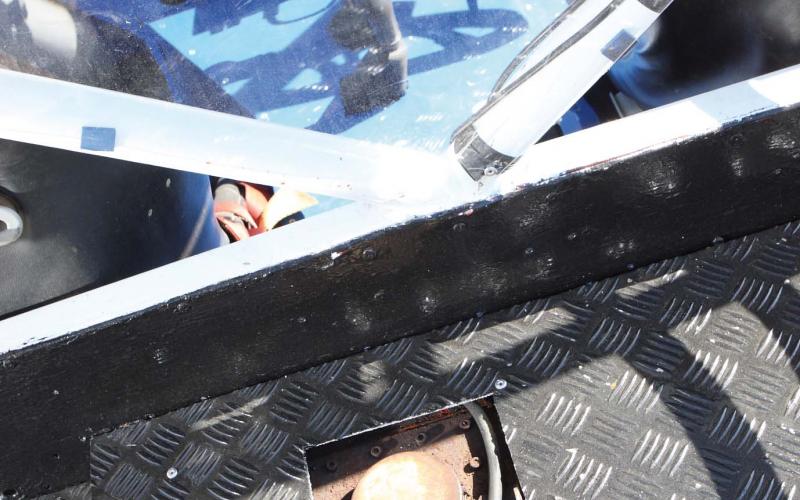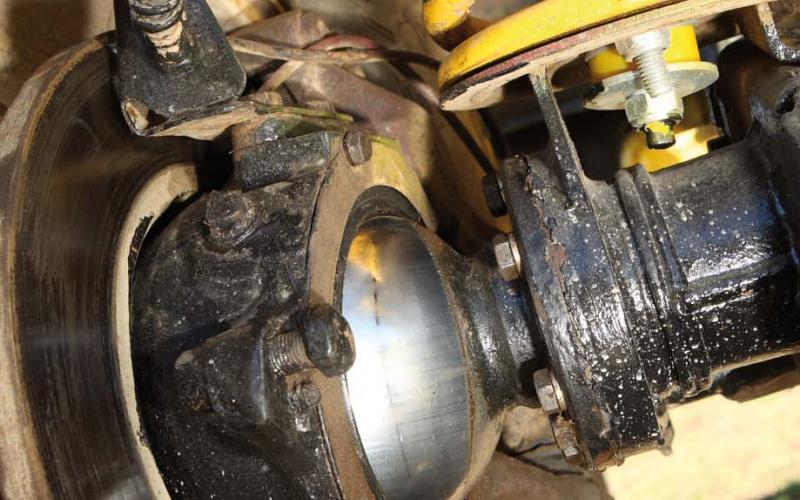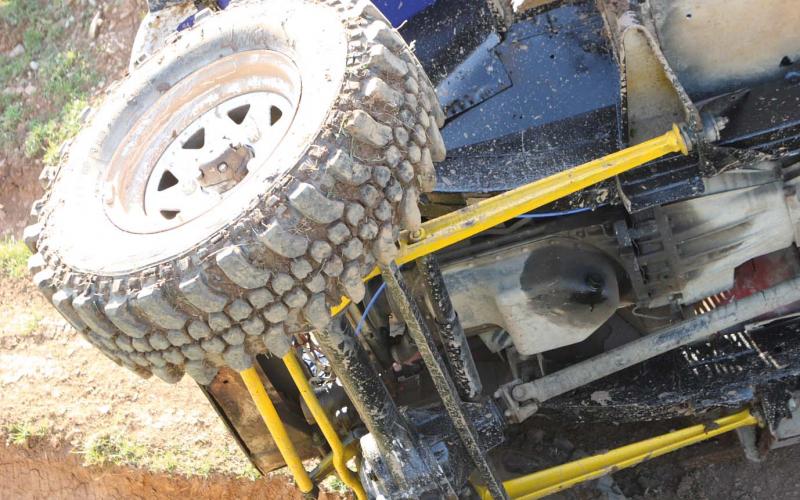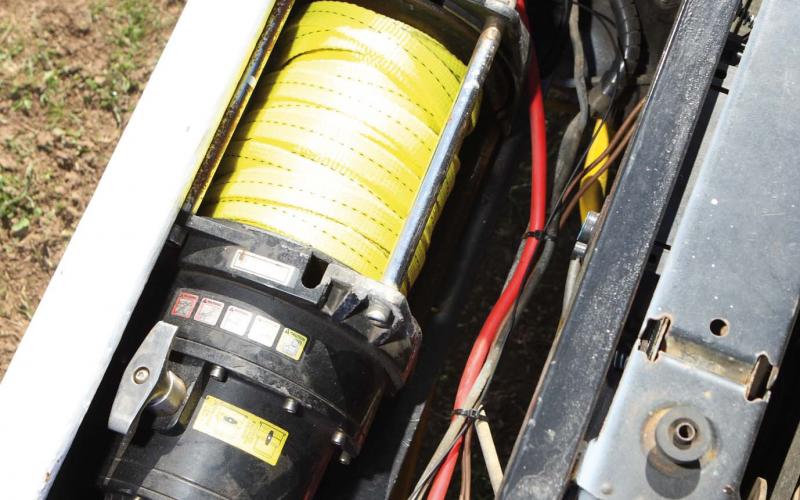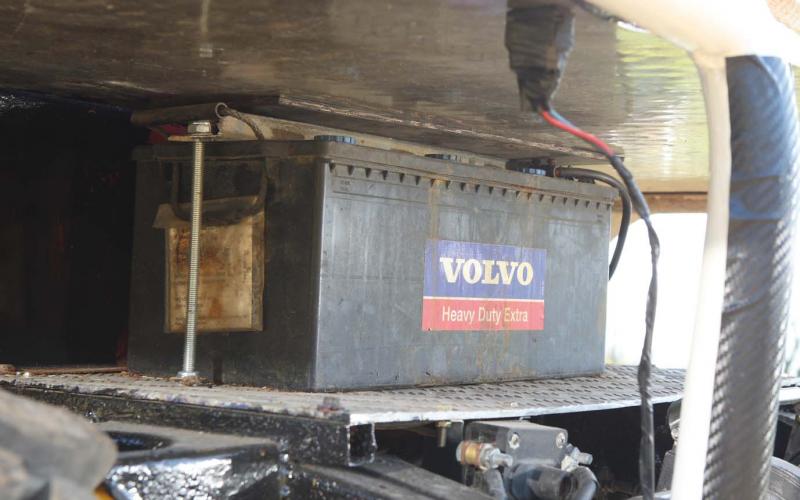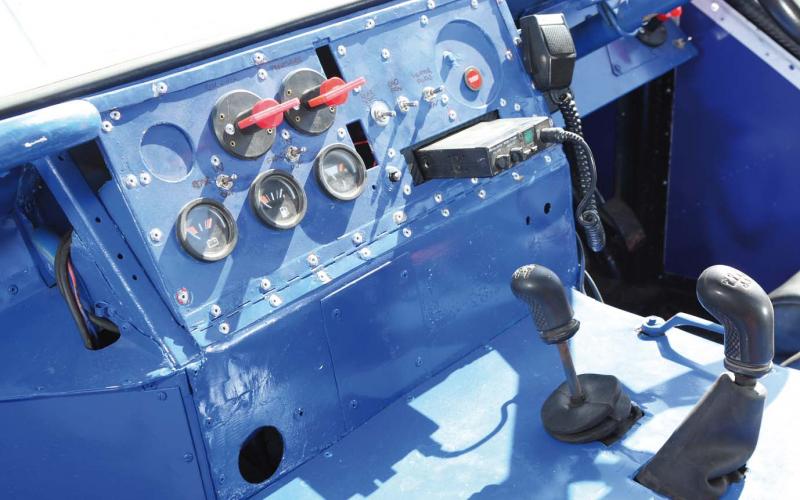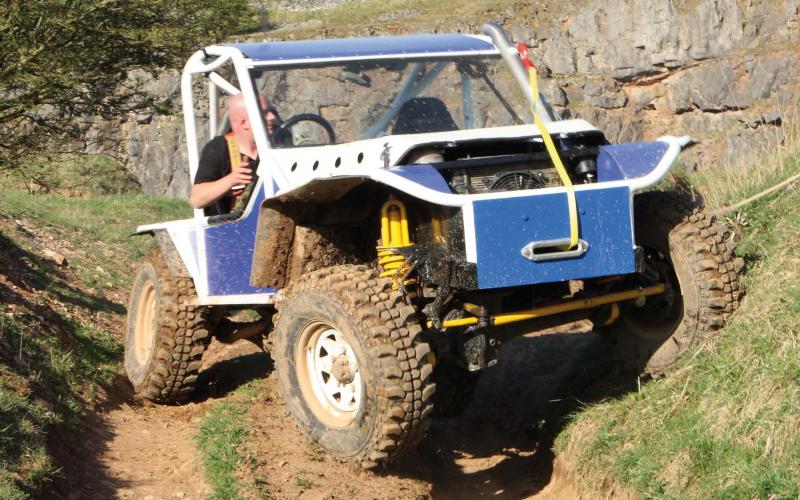 <
>
Tim Platt's spaceframe challenge special looks kind of like a 1990s' comp safari buggy. But it's all about winching – and it's even got an HGV battery and alternator to make sure that whatever happens, it keeps on truckin' along.
Tim Platt's aim was simple: 'To build something different to what's out there now.' It certainly looks different, a space-frame competition vehicle, and it certainly is different – rigs like this don't normally feature parts from lorries for a start.
And, sorry, we need to get this out of the way early on. Tim built his own wiring loom out of new seven-core cable. There's a sentence to make even the most experienced vehicle builders run screaming for mummy. We see lots of different vehicles and every time the wiring has been tweaked by an expert brought in for the specific purpose, as the owners always shy away from the spaghetti. But not Tim, who built his own.
Right, we're over that now and can carry on. You already respect him more than you thought possible.
Tim also got into off-roading by an unusual route – he used to be deeply into fast cars and owned a string of them. But then he bought an old 1986 Defender 90 very cheaply from a farmer and he progressed from there.
Unsurprisingly, given that it was an old Land Rover and it had been bought off a farmer – two alarm bells in one – Tim had to set about a full rebuild from the slurry-filled tyres upwards. He obviously did a major job as he fitted a 200Tdi motor and Discovery axles and, gulp, did a full rewire before fitting a winch and a lift kit. This served as a useful starting exercise for the next project.
As can happen, he thought the finished Land Rover was 'too nice to destroy.' Destruction was clearly on his agenda, as he decided instead to build a space-framed  off-roader specifically for winch challenges. So he did.
Now, this isn't the easiest thing to knock up in the garden shed, even once you've cleared out the old porn mags, gnomes and resident mice. But Tim doesn't have a shed. Oh no, Tim has a full, major-league workshop.
Warning: the following paragraph may cause mild envy.
Tim explains: 'My family business services and maintains HGVs, so we have a full workshop, with ramps, pits and five welders set up for steel, aluminium and stainless. There's also plasma cutters, a 25-ton hydraulic bender and – well, everything you would ever need.' How nice for him.
With this sort of playground and resources, no surprise that Tim set out to do the work himself. But he was also determined to do it to a very sensible budget. In fact, the vehicle cost about £3000 from start to finish, including winches and tyres. That's pretty remarkable, as is the 12-week build time, given that he also has a day job as a lorry driver for the family firm in Belper, Derbyshire.
So what was the idea, given he had all the gear? A hybrid built from bits of Range Rover, Defender and Discovery. And, as it happens, Cummins. Tim explains the plan: 'Because I did it on a budget, I decided to pick and choose from the best bits at the right price.'
The first of the bits was a Range Rover chassis and the next bit was that 200Tdi engine. But, again, not any old engine. He acquired a Bowler engine with no intercooler, which is reckoned to produce nearly 180bhp. This went into the 100-inch chassis, mated to an R380 gearbox and a Discovery transfer case. All this was done in a couple of days.
Next the springs and axles went on and then, within the week, the cage arrived and was modified and fitted. I'm not a religious or betting man, but if Tim had been in charge it would be easy money to wager that he'd have got the world created in a fair bit less than six days… and that he would have spent the rest of the week hooning round his planet in a righteous 4x4.
Of course, it didn't exactly happen quite like that, so to see what happened in rather more useful detail we'll slow it down and rewind. The chassis was simply clean and stock, and that Bowler engine was an ex-race unit with uprated pistons and rings, crank and head gasket, plus a reworked injector pump. Power, he's been told, could go up from 180bhp to 230bhp if he adds an intercooler and hybrid turbo. Tasty.
On to this went the Discovery R380 gearbox and transfer case. The engine itself was mounted 14 inches further to the rear from its original location to improve weight distribution and give more room at the front for the winch, of which more later. Because of this location, Tim swapped the props around and then replaced the one now on the rear with an extreme wide-angle unit for maximum articulation.
The axles are standard 1980 Range Rover 10-spline units, chosen as their halfshafts are both thicker and easier to change. There's a welded rear diff and a standard front item, with diff guards welded on front and rear as well as a steering guard. All this protection is soon to be joined by a belly pan to complete the armoured set.
The front radius arm mounts were relocated to avoid the need for cranking, though those at the rear had exactly this done to them to allow maximum articulation. As part of the strengthening programme, the rear arms were sleeved before being bent using the aforementioned 25-ton hydraulic press. Clearly he's expecting trouble.
The suspension system controlling all this borders on the wayward. Standard height Terrafirma springs are joined by +2" gas shocks and -2" mounts and turrets, thus giving an extra 4" of travel on both axles. Dislocation cones were then fitted front and rear – just as well, as Tim reckons the system is so good it dislocates past the them.
All fine and dandy, but something was wrong. The vehicle had retained the 100" wheelbase with which its chassis was designed, and this was proving rather long for the sort of mental-hard action Tim had in mind.
Cutting it down to 80 or 88", just to pluck a couple of random numbers out of the air, would have been a whole lot easier at the very start of the build. There are plenty of people who'd say that these lengths, ideal though they might be for trialling, are actually too short for winch challenges, but as always everything's a compromise. Anyway, Tim had built himself a 100-incher, and a 100-incher it was very much going to stay.
To dial out the grounding it was doing on challenge-level breakovers, however, he took a second bite at the suspension cherry. This involved raising the suspension by another 2" on where it was; while he was about it, he also found that using softer springs has helped rather than hindered.
Stopping this collection of parts are standard Range Rover V8 solid discs front and rear, with 40mm extended hoses and a standard drum handbrake.
That should be more than ample given that the thing hardly weighs the same as a Range Rover. Out from the discs, the wheels are Weller eight-spoke steels shod with INSA Turbo Special Track pure competition boots in 265/75x16 size. Since the vehicle isn't road-legal there's not much more he needs.
We mentioned that the Range Rover chassis hadn't lost any wheelbase, but that doesn't mean it hasn't been tickled by an angle grinder. Front and rear overhangs have both been trimmed, to the tune of 9 and 18" respectively, with the result that those aggressive tyres are the first thing to hit an obstacle. Good for approach and departure angles, bad from the viewpoint of crumple zones and safety cells.
Not that you want much crumpling to happen when your safety is taken care of by a 10-point spaceframe and roll cage made up of 50mm cold-drawn steel with a wall thickness of, get this, 5mm. The only issue was that this was built elsewhere and by the time it came back, Tim had already shortened the vehicle so there was a bit of tweaking necessary to make it fit. The bodywork, such as it is, works okay although Tim has a niggling concern that the colour is wrong. We can't see anything wrong with blue, which shows up the dirt nicely.
Of course we haven't mentioned the small matter of winches, something that might come in handy on a truck built for winch challenges. The front gets its own cockpit as you can see, the spoilt little thing. It's a Superwinch EP12 with an uprated 6.8hp Bowmotor running 11mm Marlow rope. At the rear, this is matched by a Britpart DB9500i which, as the name suggests, has a rated line pull of 9500lbs, running a 10mm Marlow rope.
Despite his willingness to built a whole wiring loom from scratch (or possibly because of it), Tim didn't want to run split-charge or load his motor with multiple batteries. So, since he works with huge trucks, the answer was obvious. There is now a huge 180amp alternator off a six-cylinder Cummins engine, charging an equally massive lorry battery in the rear. He can run both winches for six minutes with the engine off, although such a scenario does imply getting stuck to an almost unimaginable degree. Clearly Tim hopes for the best but plans for the worst.
In fact that philosophy pretty much sums up this entire build. It's incredibly solid, and clearly over-engineered in some areas. Isambard Kingdom Brunel would approve. It seems Tim has every possible doomsday scenario covered – yet the very first time he took it out, all shiny paint, no mud, no scratches, it was on its side within the hour. Bet he's working on an outrigger system as we speak. 
WINCH TRUCKS, BUGGY, TERRAFIRMA SPRINGS, TERRAFIRMA SHOCKS, TUBED STEERING ARMS, CDS FRAME, INSA TURBO SPECIAL TRACKS, BRITPART DB9500I REAR WINCH, SUPERWINCH EP12 FRONT, VOLVO TRUCK BATTERY
Share this article