The Future's Orange
Originally Published: January 2015
Words: Mike Trott
Pictures: Mike Trott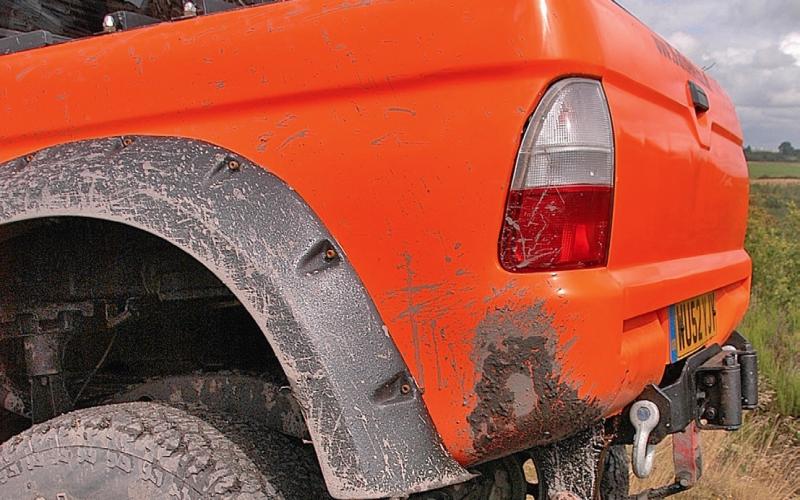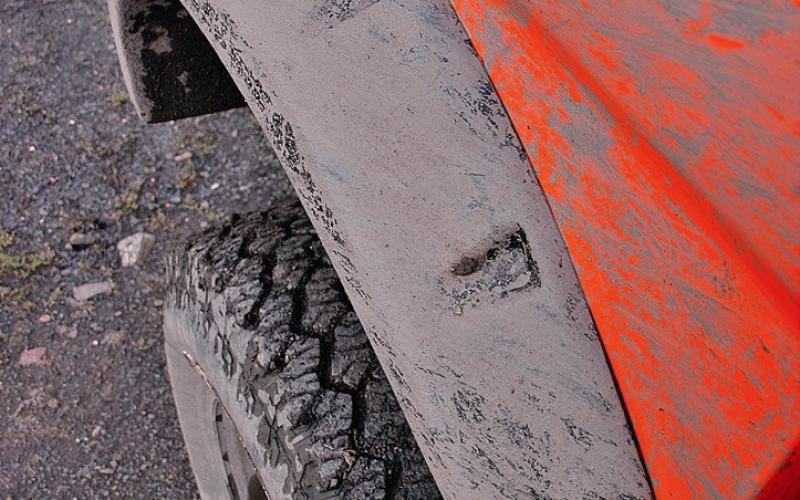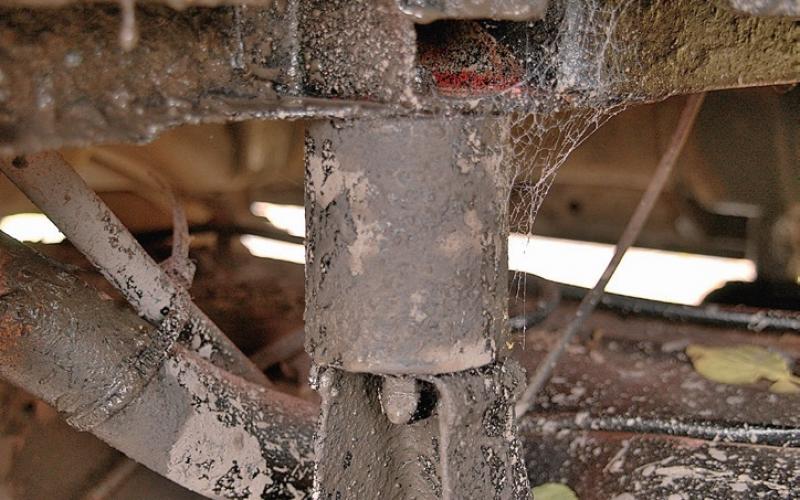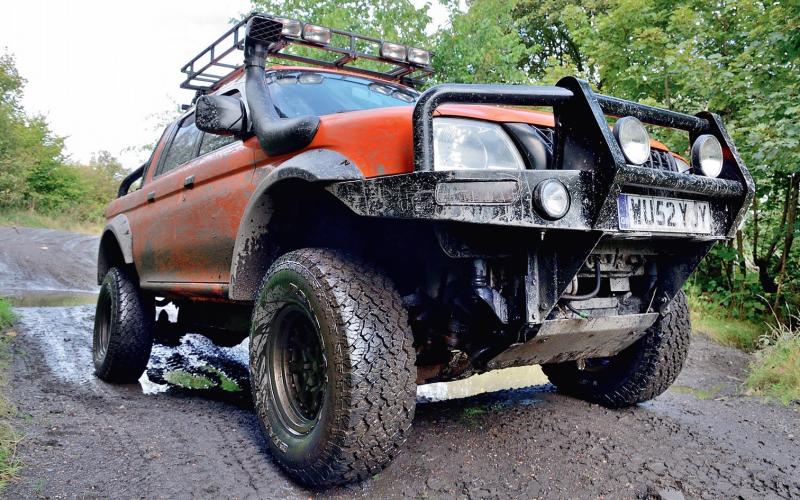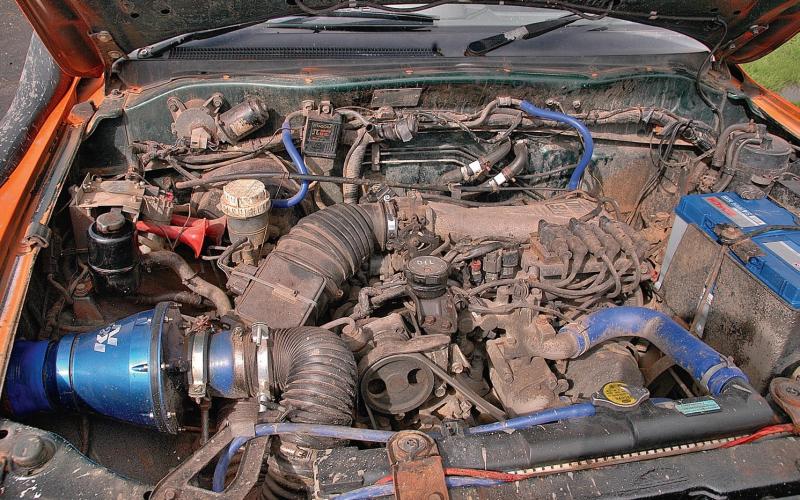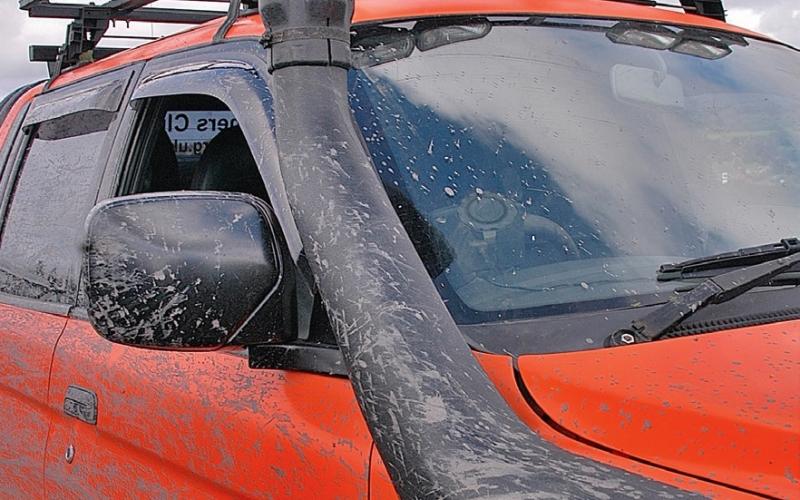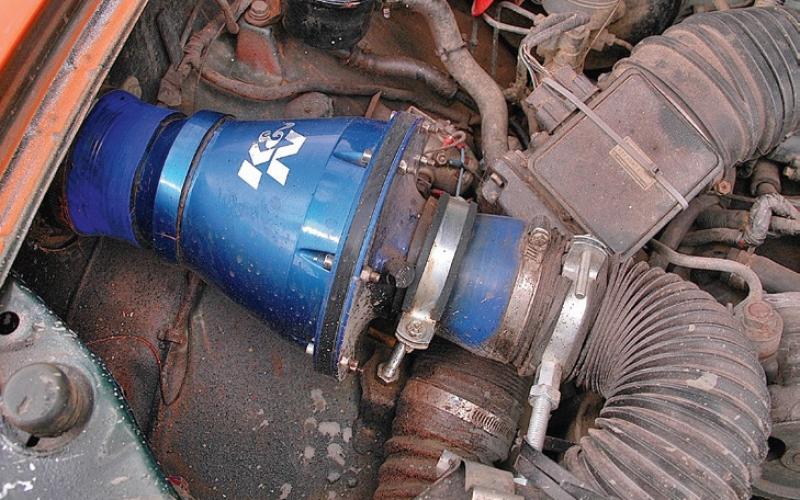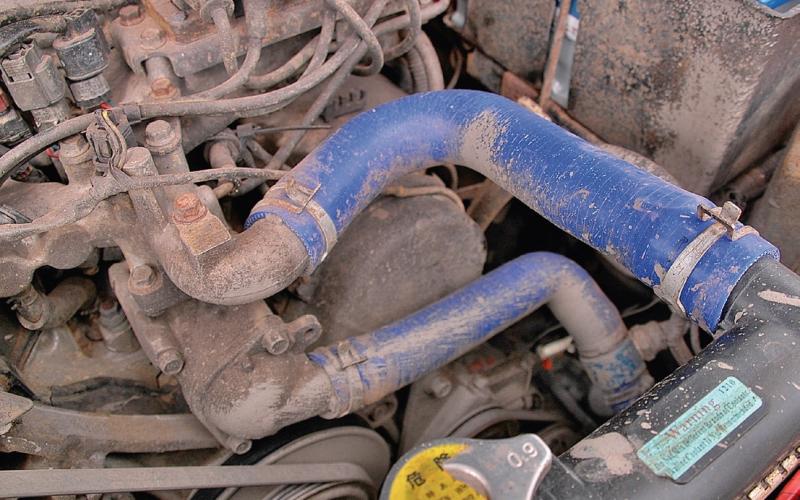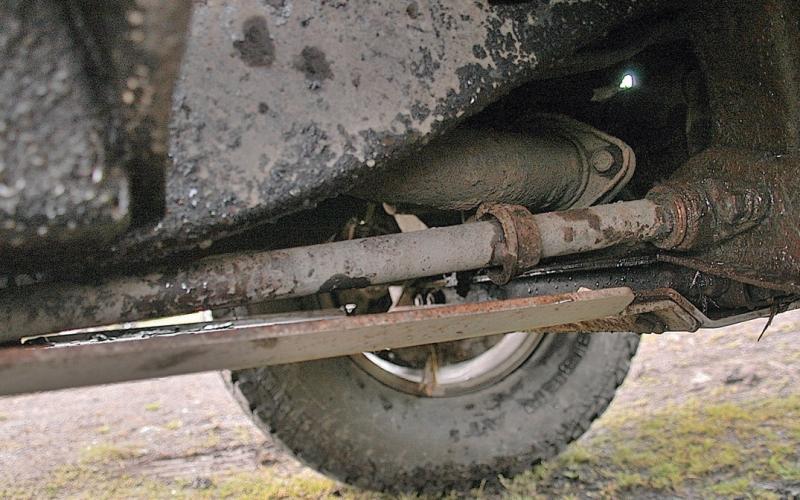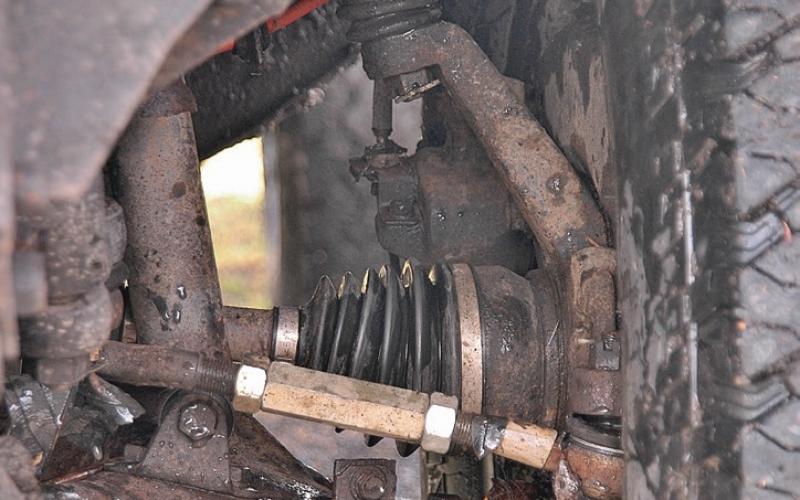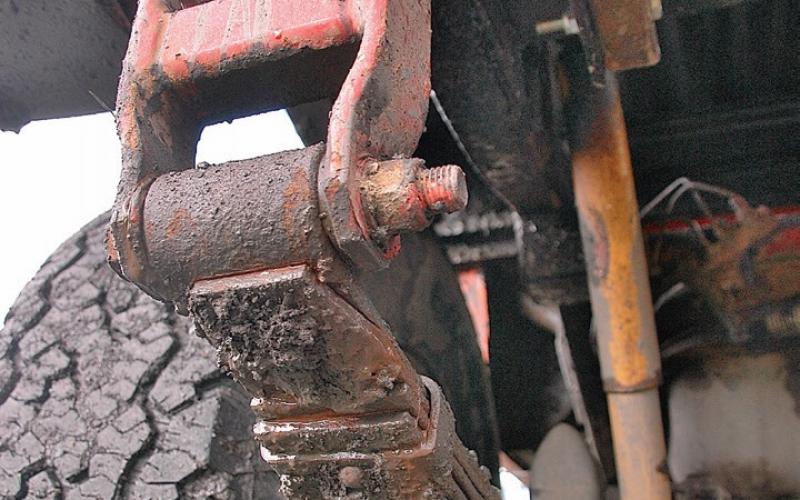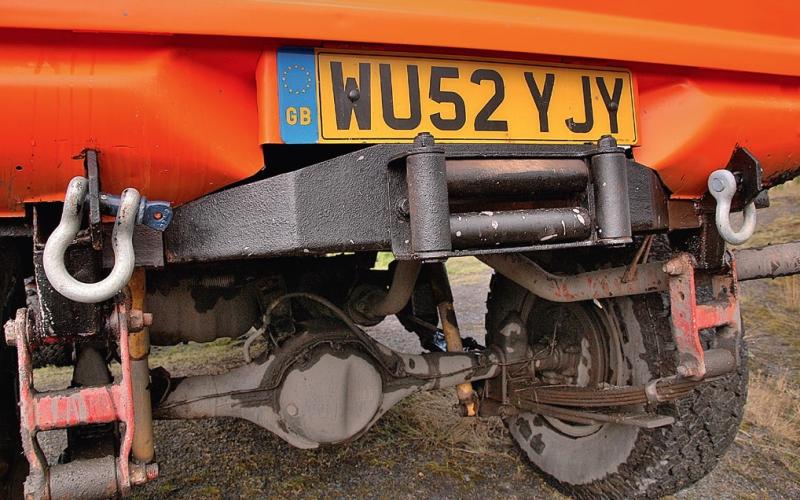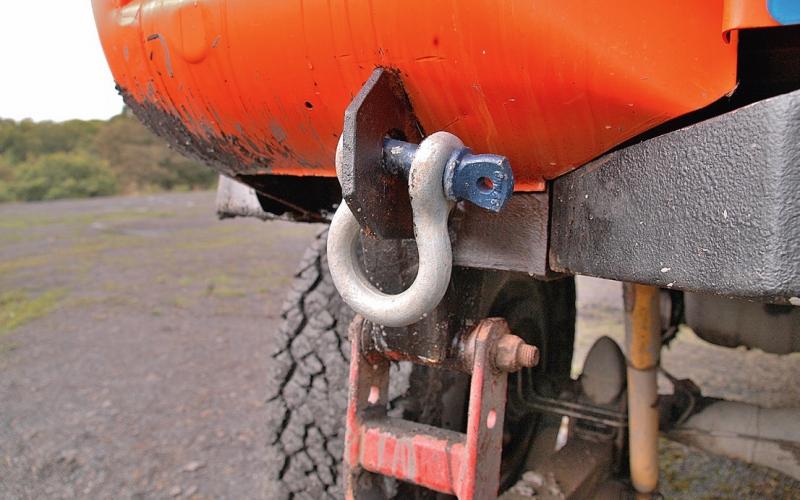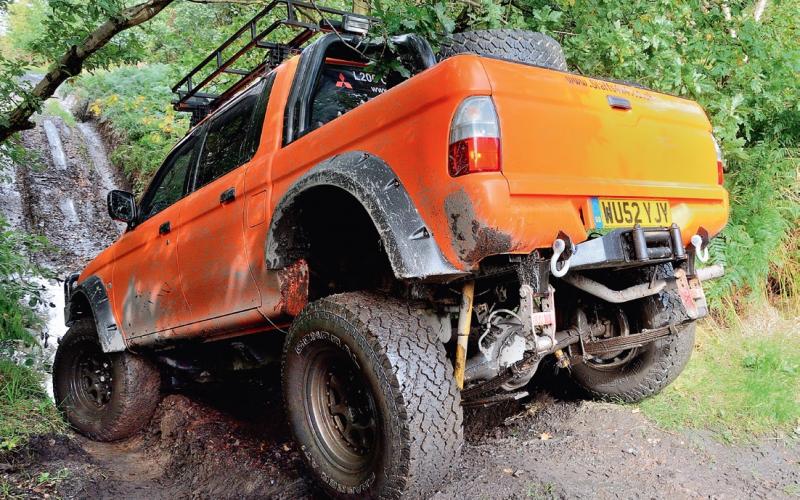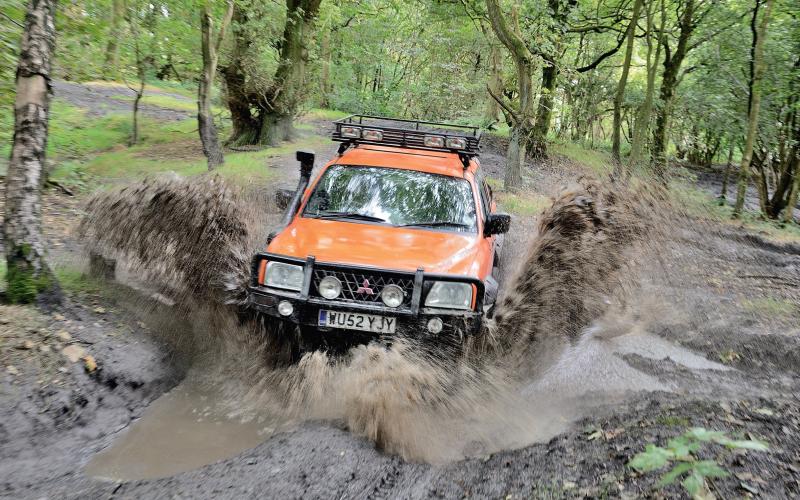 <
>
Paul Longden painted his Mitsubishi L200 orange so it would stand out from the crowd. Obviously he'd decided that a 14" bobtail job, suspension and body lifts, hardcore bumpers and a set of wheelarches you can see from space weren't doing that already…
Vibrant colours can make you think about many different things. Places and cultures that stand out, perhaps, or maybe some sort of exotic food. It might even be a person you know who has, as they call it, a 'colourful' personality. 
Orange, for example: what does that colour conjure up in your mind? Tropicana, maybe? Sweet and sour sauce from a rough takeaway? Blackpool Football Club? Amy Childs? 
Well from now on, you may be forced to associate the colour orange with a truck. An L200, to be precise. This here L200, the property of Paul Longden, to be speci c. 'It stands out in a car park, that's for sure,' he laughs. We're not surprised. 
'I wanted to make it my own,' says Paul. 'And with the club I'm in, Sta s 4x4, a lot of the colours are already taken. You get a lot of black, white and grey L200s, even red. So I went ahead and badly sprayed it orange!' 
Now, I'm going to try and get through this next paragraph without making any jokes about Kim Kardashian. Here we go… 
Aside from being a lot more orange than nature intended, this unusual piece of foreign exotica isn't quite the same shape either. With a tidy nip'n'tuck job on her back end, in fact she's got a good set of proportions to her. 
Phew, dodged a bullet there. Anyway, back to the plot. The L200 is actually the  rst 4x4 Paul has owned. He didn't exactly tiptoe in at the shallow end, did he?
'I bought the truck as a shiny originally,' he says. 'I thought I would have it as my daily drive. But that idea hasn't gone well, so now it's just my weekend and bad weather toy. 
'I liked the look of them, really, and soon joined the L200 Owners Club. Before I knew it, I had put bigger tyres on, and a snorkel, and it just snowballed from there.' 
It almost sounds like an orange reality TV star talking about the endless cycle of sun showers and boob jobs her life has become, doesn't it? Oops, sidetracked again. 
As Paul spent more and more time in off roading circles, he gathered together more ideas on what he should do next.'You start thinking, "Oh, maybe I should try this or try that," and you're always coming across new ideas to make the truck better.' 
Surely his most effective and impressive modification has been the bobtail job. That's no easy task and, as you would expect, Paul says it accounts for the most work he's done on the truck.'Once I started chopping the back off, I couldn't really leave it. So for about three months, all my evenings and weekends were spent finishing the job off.' 
Now, earlier on we described the vehicle as a piece of exotica. In a world of supercars and uber-blinged Range Rovers, surely that's rather an optimistic word for an L200? Well, yes and no. This is not your average L200, see. Under its bonnet is that rarity among pick-up engines, a 3.0-litre V6. Original, but for every one you see you'll find something like 500 diesels. 
That explains the delightful burble coming from the exhaust pipe as Paul trekked his way through the deciduous woodland at Silverdale. In some ways, it looked like a wild military truck pushing through dense unknown territory… but then you open your eyes and it's about as camouflaged as a canary. A canary wearing tie-dye and carrying a sparkler. 
'I sort of wish I had bought a diesel, looking back,' confesses Paul, puncturing our impressions somewhat. 'The parts are definitely easier to source than for the petrol. But then I've heard you get more issues with the diesel in the long run. 
'This happened to come up at the right money, though. And to be fair, it has done everything I've asked of it. And it's even surprised a few people, especially some of the Landy boys. The only thing that lets it down at the moment is those tyres.' 
It's unlikely that anyone from General Tire will have read that and started jumping for joy, so let's quickly say that there's nothing at all wrong with the Grabber AT2. But when you've put so much into prepping a truck for serious off-road action, a 285/75R16 all-terrain doesn't exactly square the circle. As we always say, there's no such thing as a bad tyre, just the wrong choice. 
As you'll have spotted, Paul's quick to have a cheeky dig at his mates who drive Land Rovers. He gets it right back on a regular basis, though – there's always plenty of mocking going on whenever the Staffs 4x4 boys get together, as we found out on the day. But it's all good fun, Paul tells us. 
Talking of fun, it's Paul himself who's had most of it in the workshop while building the truck during the two and a half years in which he's owned it. 'Richard Beresford of RB Automotive did a lot of the bobtail,' he says, 'while Andy from work was the man behind the rear winch tray.' 
It's been a long time in the making, but Paul hasn't just been slogging away at it non-stop over the last quarter of a decade. We all need to let off steam once in a while, and Paul's way of doing so is to rip into a big job every six to eight months. Which begs the question, of course, what's next.
The answer is that he's going to get his hands on an early Hi-Lux front axle, wave goodbye to the L200's independent front end and go fully live – as well as lifting it further than ever to accommodate tyres that'll put those AT2s firmly in the past. 'Looking back,' he admits, 'maybe I should have concentrated on the axles more first; that may have been a better plan in the long run. I do know what things I want to change next, though.' 
Being based in Sheffield, Paul is well placed to enjoy some of Britain's best green lanes. That's what he uses the L200 for most of the time, with the occasional playday thrown in. You could certainly argue that he could have had just as effective a vehicle with a lot less effort, if that's the extent of his off-road ambitions, but as always that's not the point – it's the engineering challenge that counts. 
Well, that and something else. 'I have thought about going down the 90 route before,' he admits. 'But then I'd just have a Defender in a sea of 90s. I want to keep individual – so I'll hold on to this L200 for a while yet.' 
Even if there's been a bit of trial and error on the way, then, this truck continues to do it for its owner. It's a product of its past, and it's still got places to go. So, the future's bright. For Paul Longden, the future's orange. 
We photographed Paul's L200 at Silverdale, a challenging woodland site near Stoke on Trent. Run by Explore Off Road, it hosts playdays on the third Sunday of the month. Check them out at exploreoffroad.com, or call on 07970 286881
Share this article