Black and White
Originally Published: October 2016
Words: Paul Looe
Pictures: Harry Hamm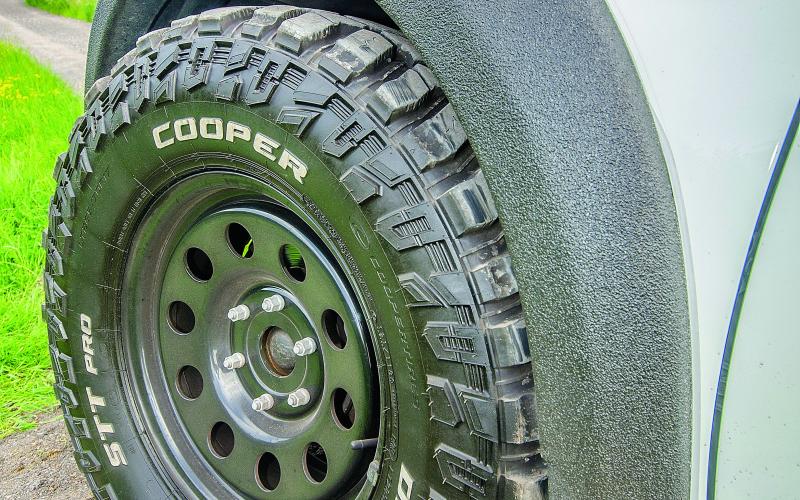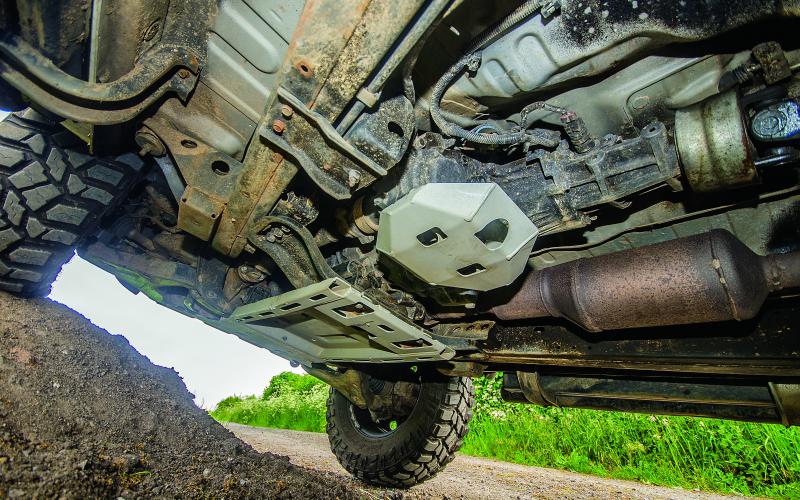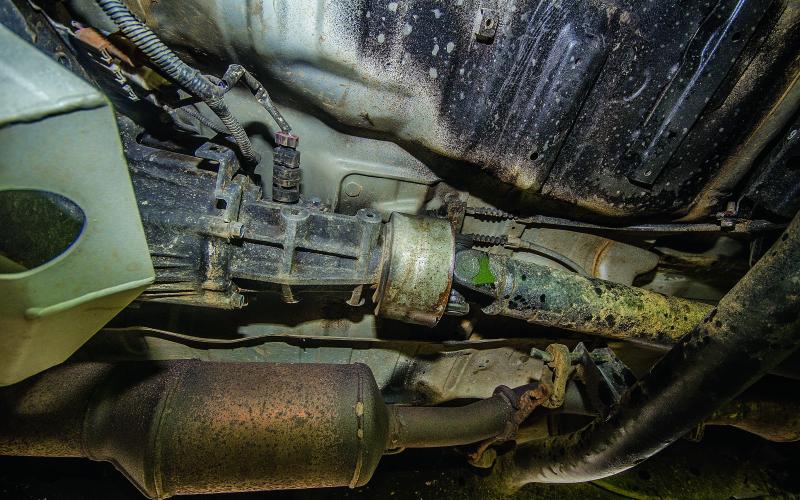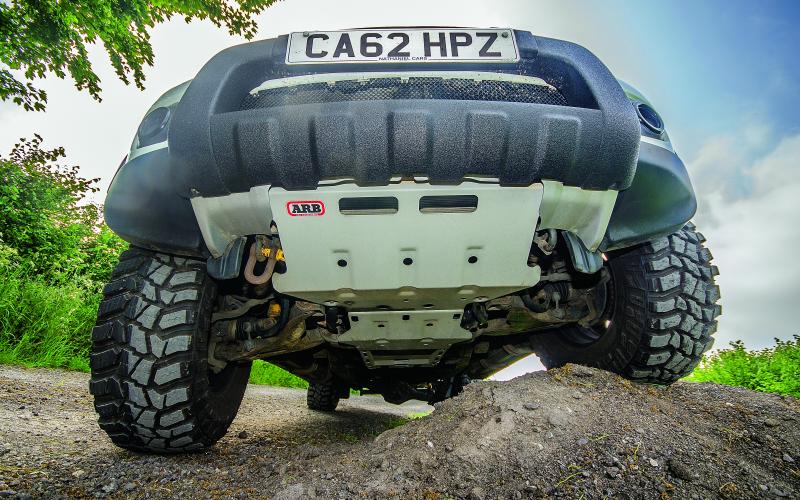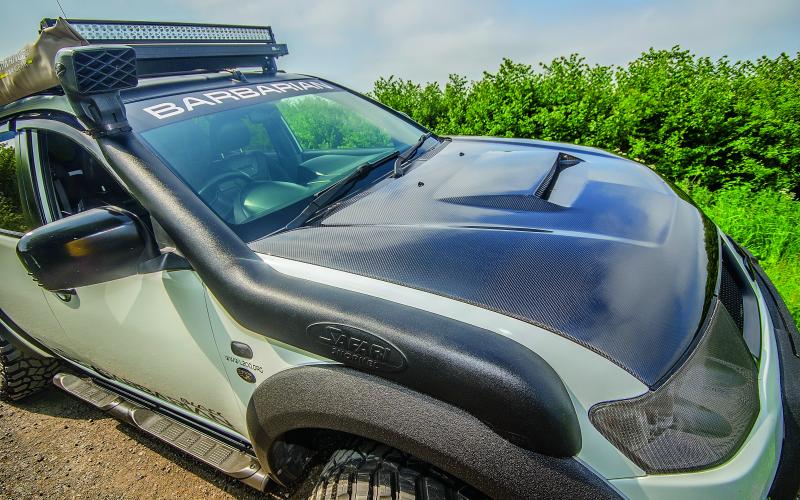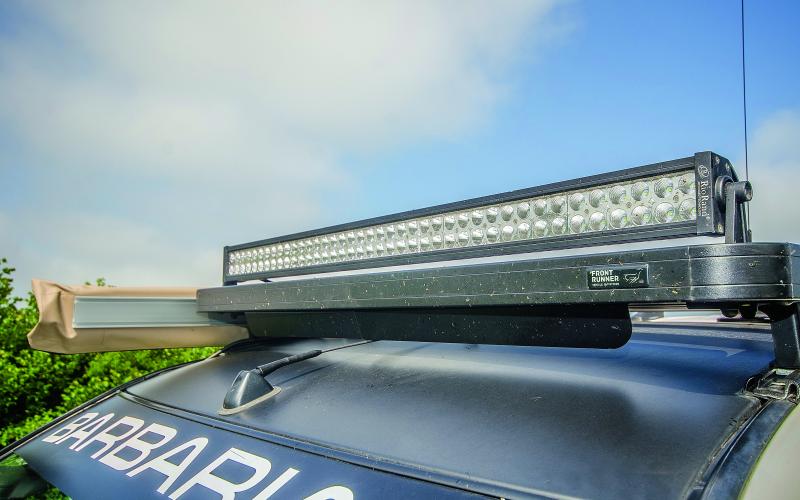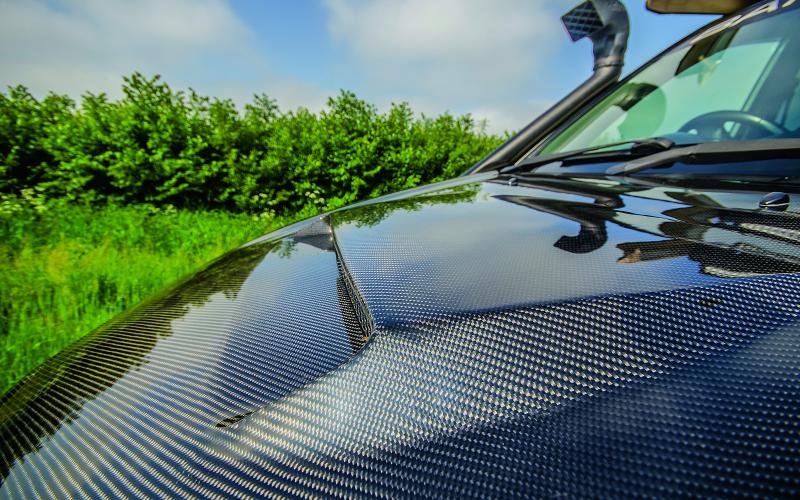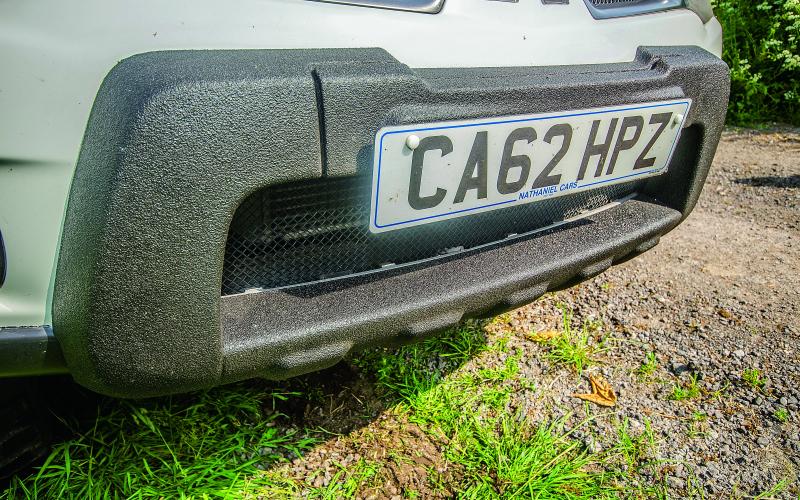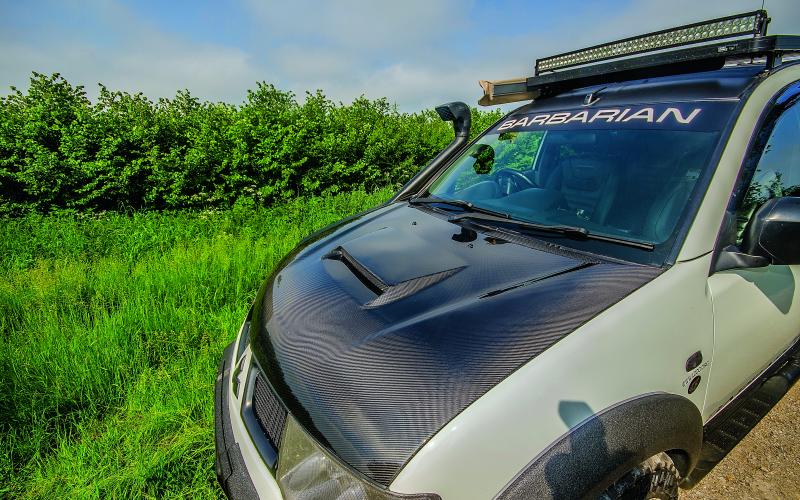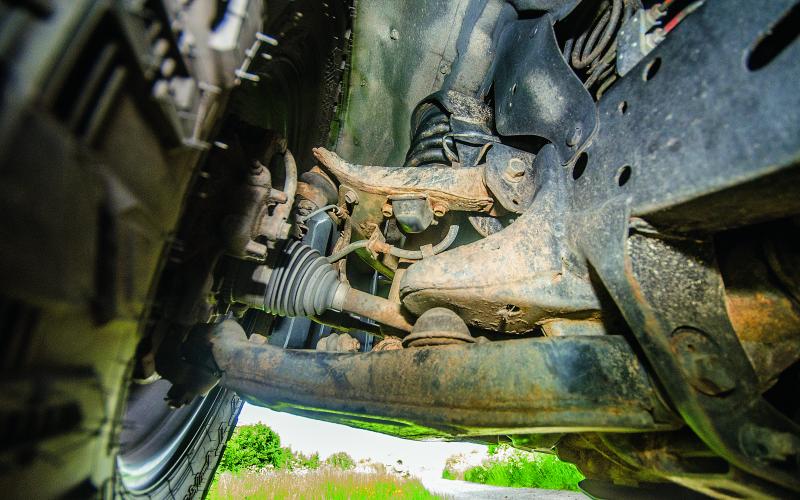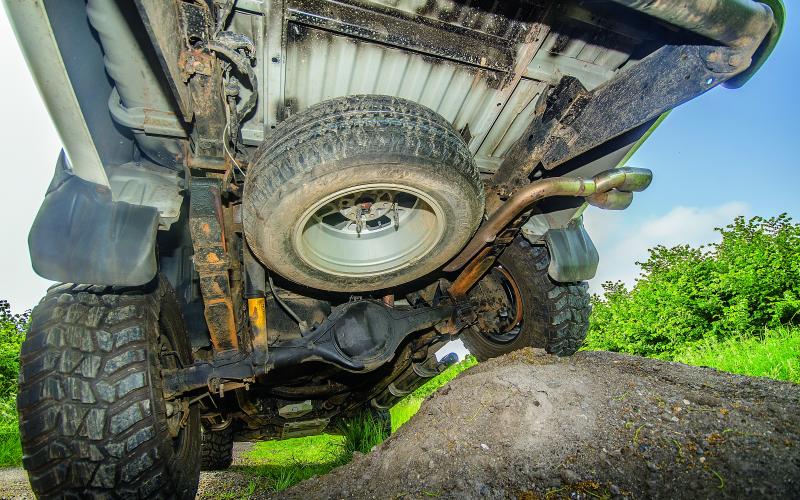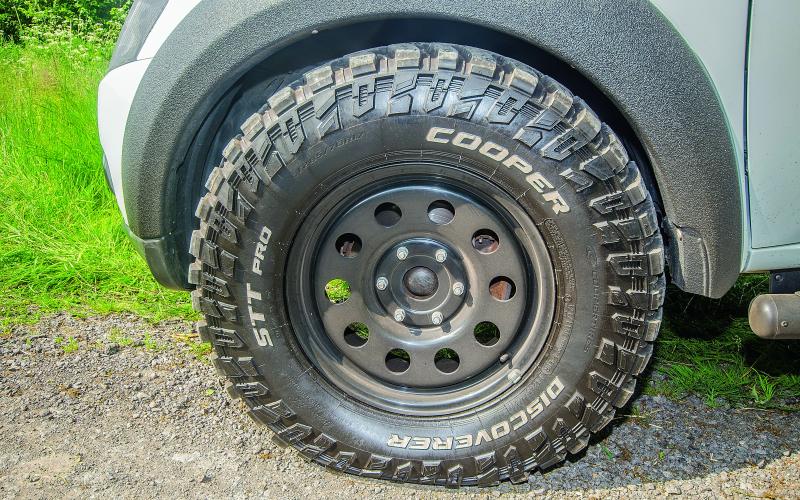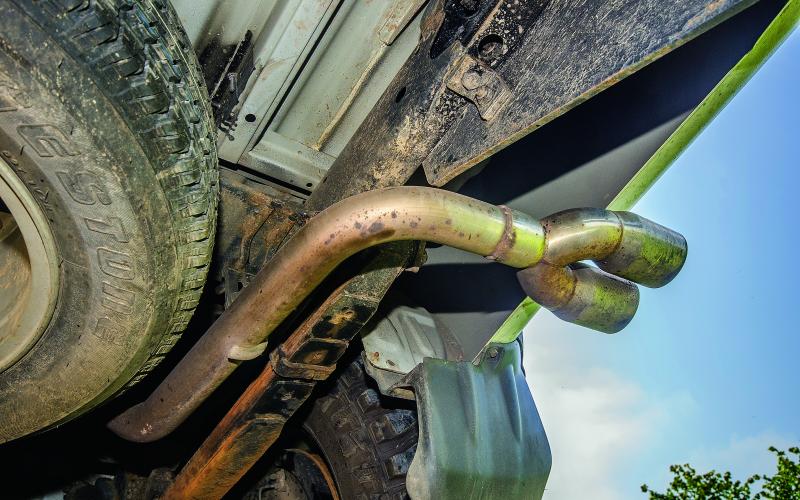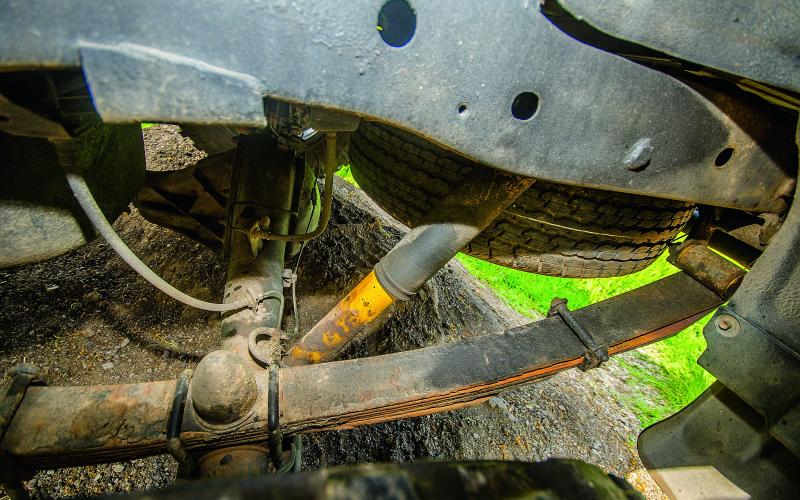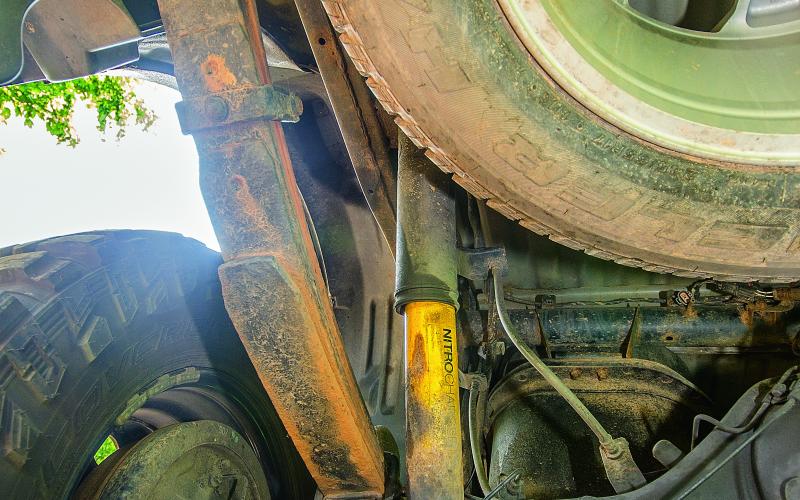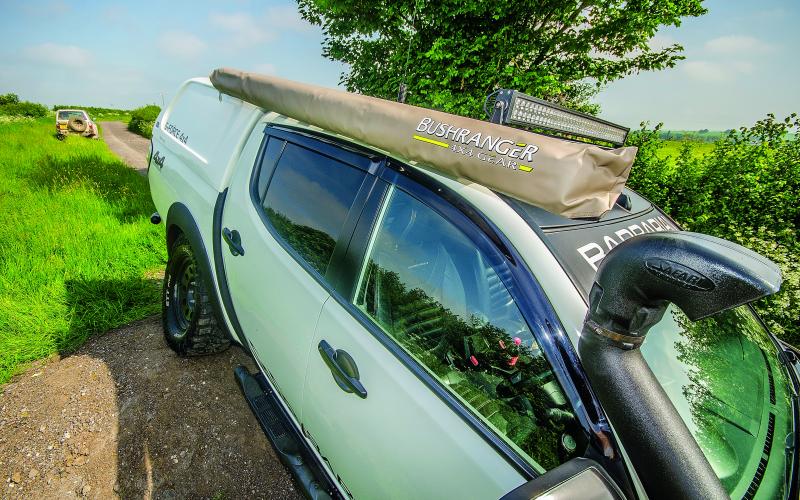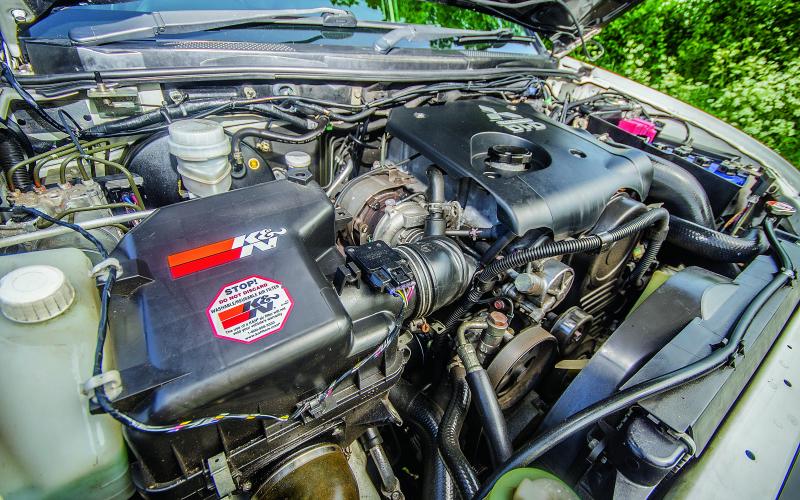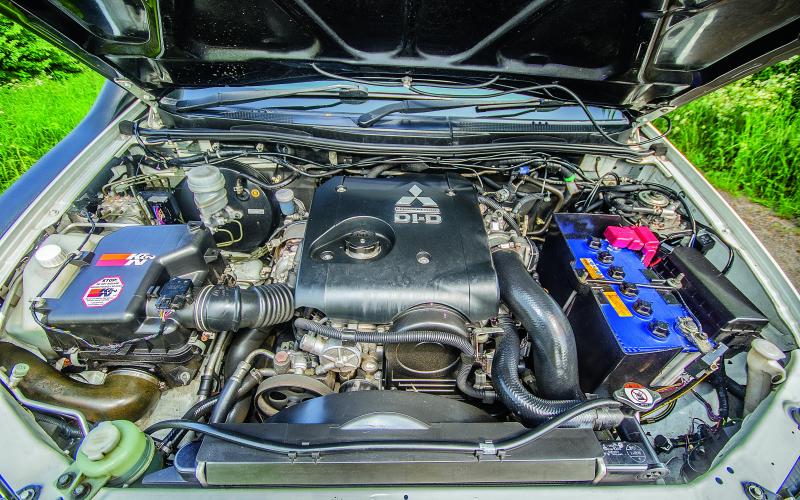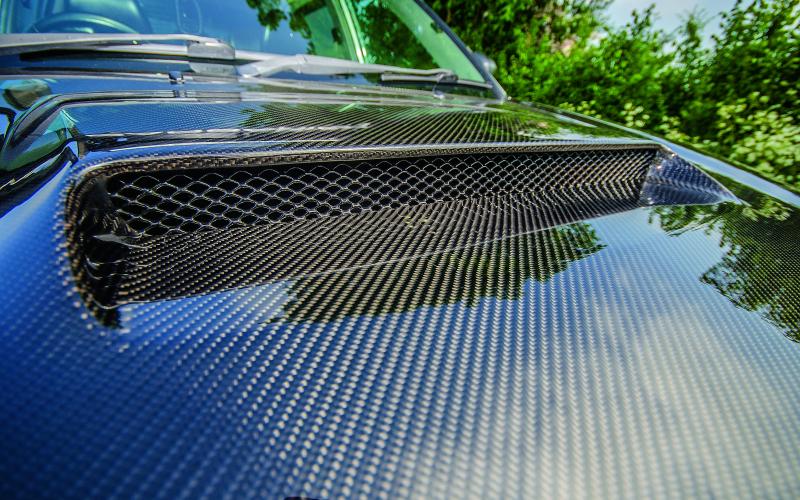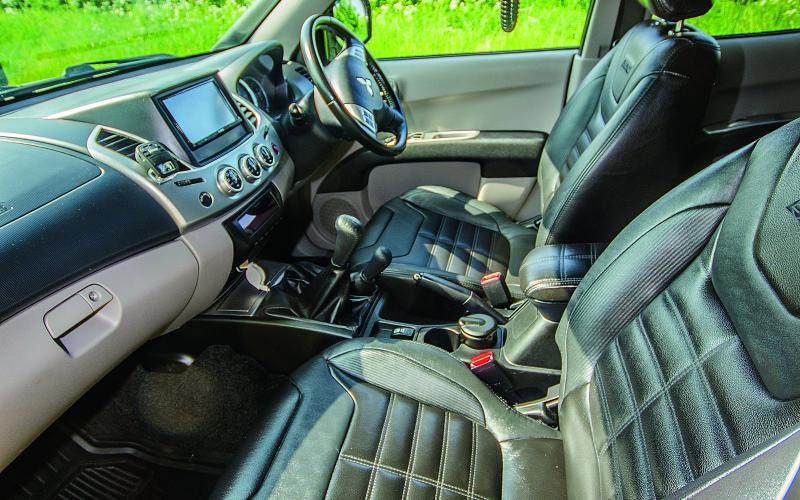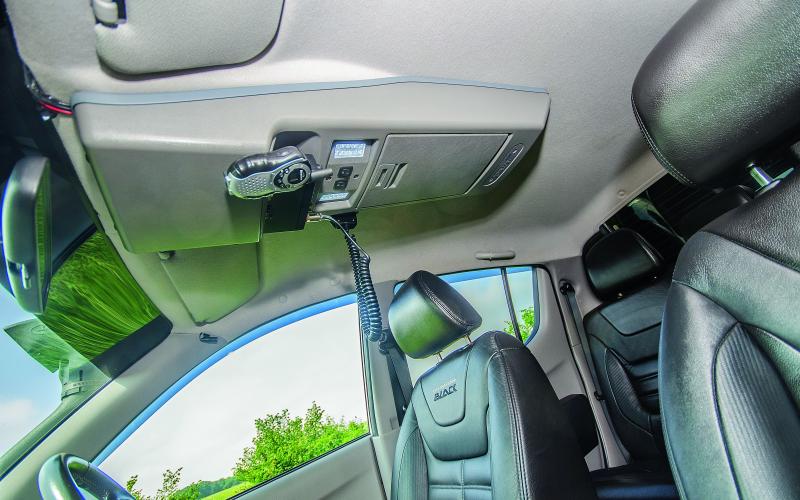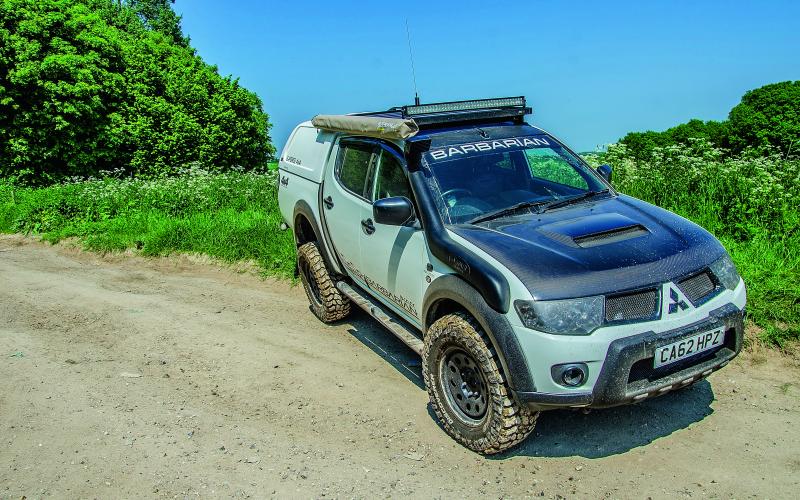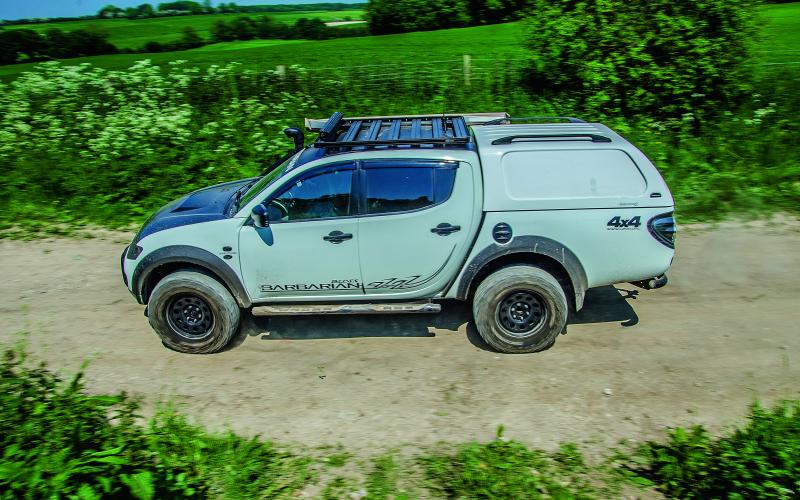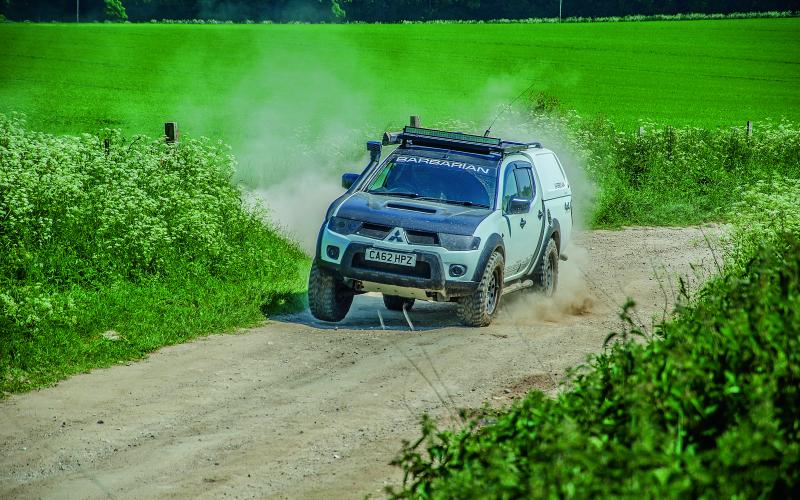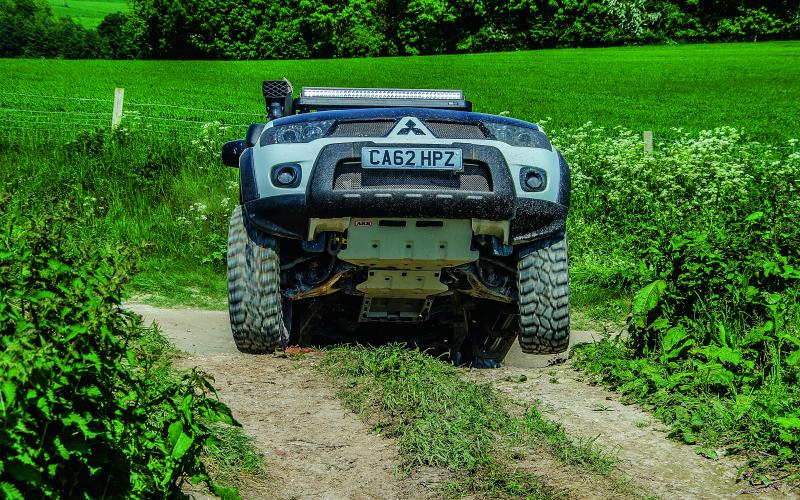 <
>
It's hard to know what's going through a car manufacturer's mind when it comes up with something called a 'Black Edition' and it's painted white. Still, the contradictory paint scheme on Dean Jones' Mitsubishi L200 means it looks all the better for the mods he's made – and there's no shades of grey about that…
'When I was younger,' says Dean Jones, all my friends were always talking about the Ferrari F40 and Lamborghini Diablo, and movie cars like Knight Rider and so on. But I always preferred pick-up trucks, and the GMC from the Fall Guy. So I've always been leaning towards off-road vehicles.'
It's a leaning that's brought him to where he is today – as owner of what's got to be one of the coolest Mitsubishi L200s in the country. It's still a work in progress (as we all know, they always are), but having wowed its fair share of show-goers this year it's already enough of a finished article to be quite the inspiration to would-be pick-up builders.
The L200 is the first off-roader Dean has ever owned, but it's definitely not the first he's experienced. In fact, he's been in more 4x4s than most of us have had hot dinners. 
'As a cadet being driven in Army Defenders and trucks around the forests at Sennybridge, I could see how much fun it was driving in mud. Though I prefer more technical off-roading to just ploughing through mud, to be honest.
'After a few goes of other people's Defenders and trucks, I decided I had to get my own. As I love camping as well, I decided to buy a pick-up and build a truck I could use as an off-roading, overlanding and utility vehicle. But it also needed to look good in a car park!'
Job done on that score, you'd have to say. This is in spite of Dean's favoured form of off-tarmac fun being green laning in Devon, which is hardly known as being the least damaging of places to take a vehicle. His rationale is that not many other members of the L200 forums he frequents live anywhere near him – though you'd think that as he's based in Wales, as are many of the very best lanes in the country, they'd be up for travelling. It's a funny old world.
Anyway, back to the beginning. Having now resolved that only a truck would do, Dean found himself a clean ex-demo example of an L200 Barbarian Black Edition. This is, as you can quite clearly see, not black. When it was introduced in 2012, Mitsubishi wasn't the first car manufacturer to hit on the idea of naming a model after a
colour it wasn't, but at least this version of its previous-gen double-cab was adorned with various black bits. It was also based on the already well specced Barbarian model, so it was ready and waiting to become a luxed-up daily drive for an aspiring Fall Guy.
Truck ownership had been a very long time coming, so perhaps not surprisingly Dean
wasn't about to rush headlong into modding
his L200. 'I got some BFGoodrich All-Terrain
tyres on it almost straight away, as the Duelers is had when I bought it were shocking in the wet.
But I kept it standard for a few months while I decided what mods were needed. After the
tyres went on, the ARB protection was first, followed by the snorkel. Then after meeting up with some other guys I'd met from the L200 Owners Club, I saw the difference between standard and Old Man Emu suspension – so that was next on the list.'
He also bought a body lift, but there's a reason why there are no photos of it here. 'Is there anything you'd have done differently?' we ask. 'Get round to fitting my body lift,' is the reply. 'I've had it sat here for two years now…'
Well, there's no point in rushing these things. And we all know what happens when you do
that. 'This is my first 4x4,' Dean reminds us. 'And it is my daily driver, which is why I choose mods carefully to ensure that it works both on and off-road. And with plans to travel to Europe at some point in the near future, I need to make sure it's as reliable as possible.'
Quite right too. Not that he's reticent about modifying the truck, having given it a 2" suspension lift and replaced the BFGs with a set of Cooper Discoverer STT Pro tyres in 285/70R17 size – enough to have set him off on a mission, which is still ongoing today, to keep on trimming the front arches until they no longer rub. At which point, finally getting the body lift in place will allow him to go up yet another tyre size, but don't let's go there…
'I plan on strengthening the suspension and getting a diff drop kit so I can reliably run 35" tyres,' adds Dean. Oh, so he did go there anyway, then…
And that's just that start, too. 'I have loads more planned for the truck, including the body lift! But currently I'm looking at diff locks, improving the storage in the rear to make things more accessible, and a Rhino winch bumper and Warn winch with a dual-battery set-up to power it all.' Just a few things, then.
Being based on the high-spec Barbarian
model, Dean's L200 is the kind that came out of
the factory with Mitsubishi's Super-Select fancy part-time-or-is-it-full-time four-wheel drive set-up, along with traction control, instead of a nice simple locking rear diff. Lesser models had the real thing in the back axle, but it's a whole lot easier to cough up for ARB to look after you than to buy a boggo truck and get it dolled up with leather and sat-nav on the aftermarket. If you thought Air-Lockers were expensive…
Of course, Air-Lockers are expensive, but having a mate who works at Devon 4x4 (Michael Stabb, whose Shogun Sport will appear in a future issue of TOR) means that at the very least, Dean should be able to rely on getting the job done well. 'I have done all my own upgrades on the drive,' he says. 'But for the ARBs, I will have to take it down there to get it done.'
He does have previous when it comes to turning to experts for the trickier jobs, having been to Audio Concepts for a funkier stereo. File under 'things you don't often read in an off-road magazine.' But he also has plenty of praise for Dara King at Tuff-Trek, for the information he shared on future overlanding mods. 'And with helping with fitting the Frontrunner roof rack when there were no instructions on the best place to bolt the rails to the roof,' he adds.
Said roof rack is also soon to have a date with another company for which Dean has nothing but good things to say. 'Line-X UK, who have treated my A-bar, wheelarches and pick-up bed, have been amazing – I'm going to be going back to get more parts coated soon too, such as the rack.'
That can't be a bad idea when you take a truck laning in Devon, surely? Actually, we're kind of shuddering at the thought of this beautiful L200 having to squeeze its way through some of the tracks we've scraped, bashed and crashed our way along in the past down there, but with enough local knowledge on your side there are also plenty around which provide a tricky, technical drive without leaving your panels looking like one of the losers from Robot Wars.
And facts are facts. When Dean bought this L200, it was still new enough to be under warranty – but here he is, after two years of modifying and off-road use, still looking as clean inside as the day it was born. Which goes to show that if you keep on top of your truck's condition, it'll carry on being an off-roader to be proud of – because even if Dean's old school mates ever show up in an F40 or Diablo, with a truck like this behind him he'll always be able to look them right in the eye.
Share this article