JE Whizz
Originally Published: April 2007
Words: Alan Kidd
Pictures: Steve Taylor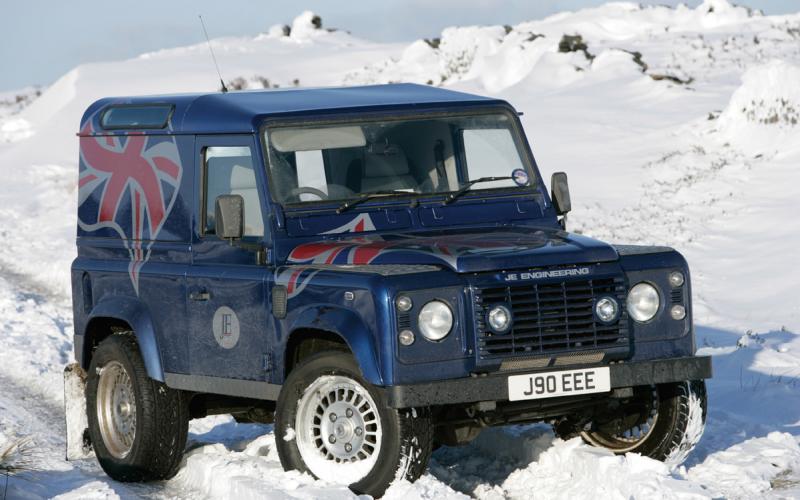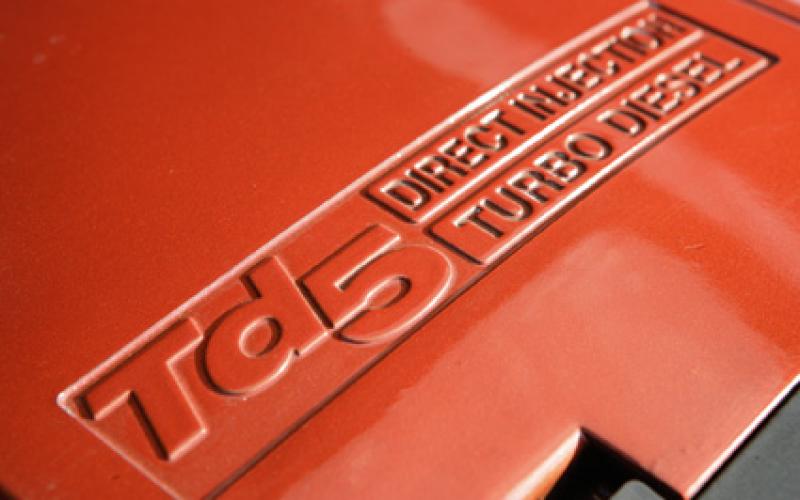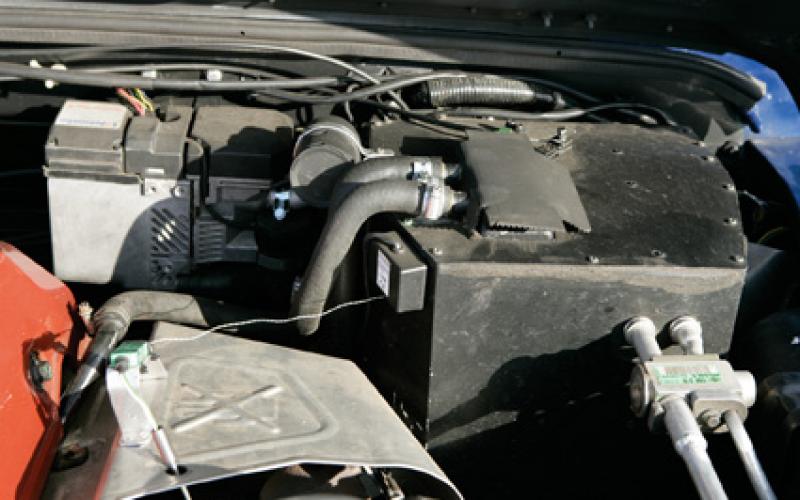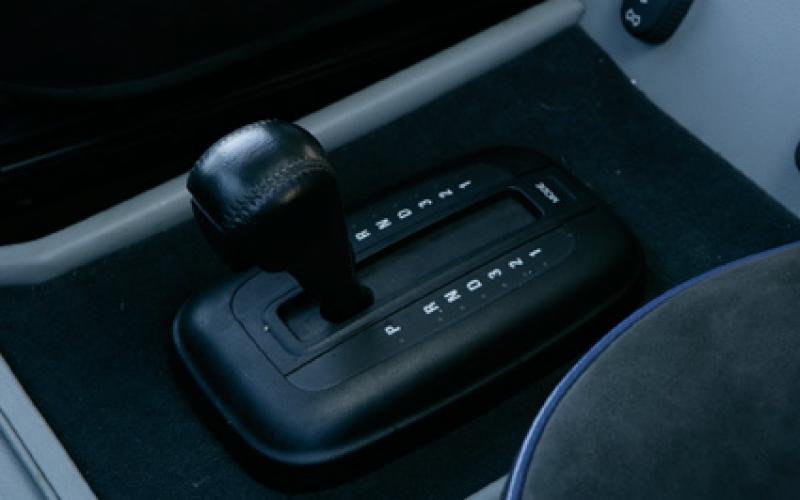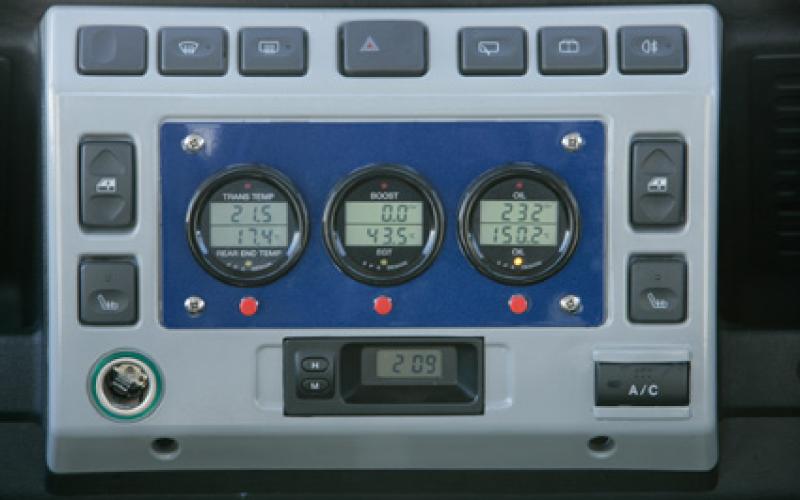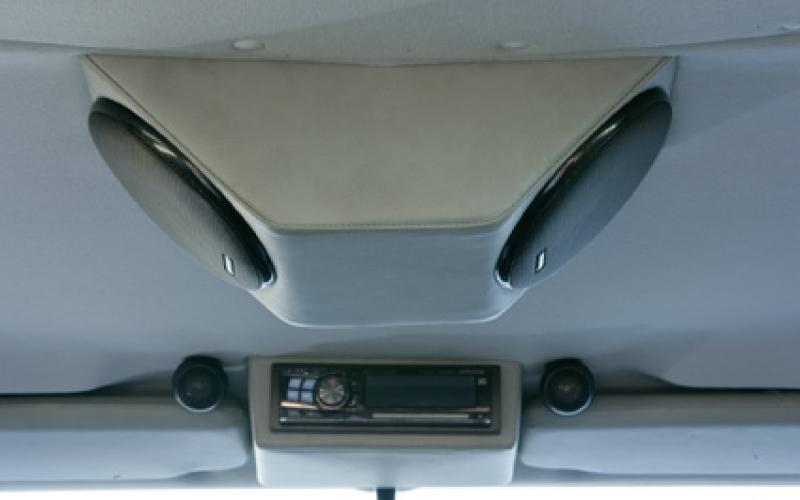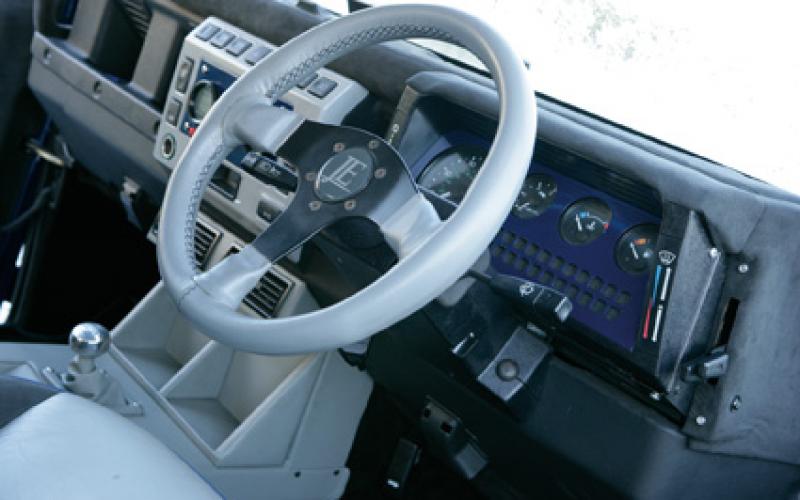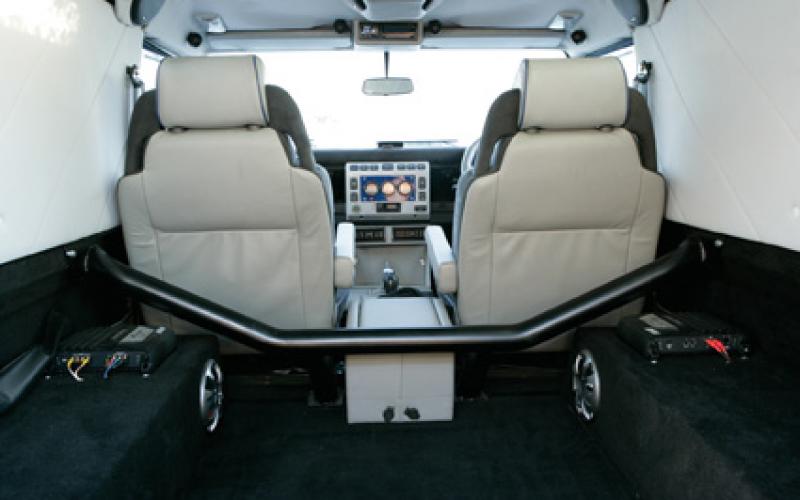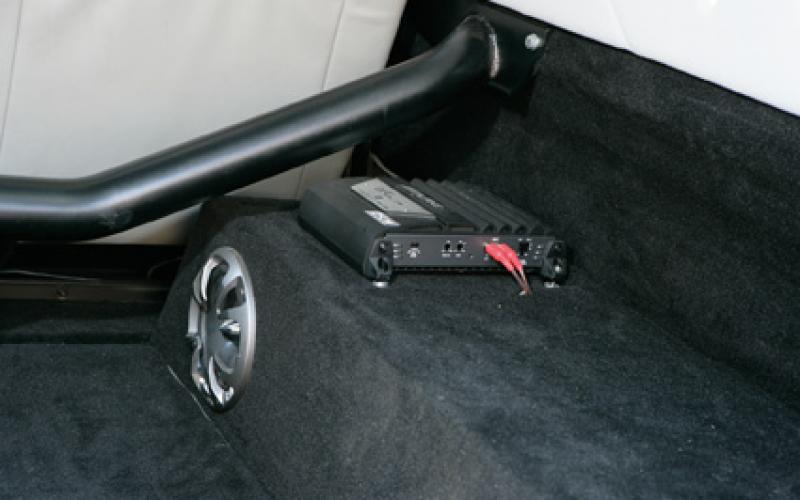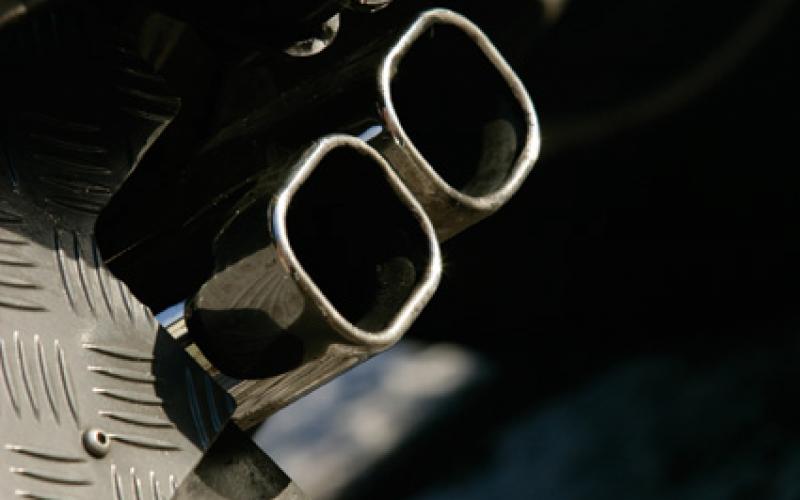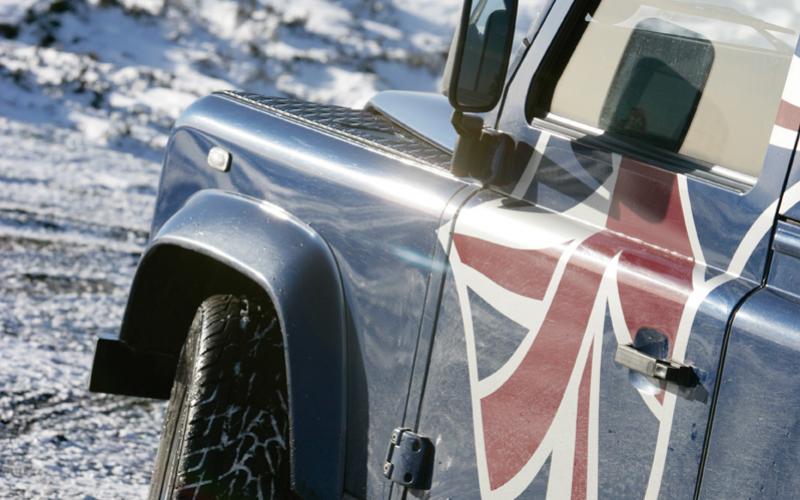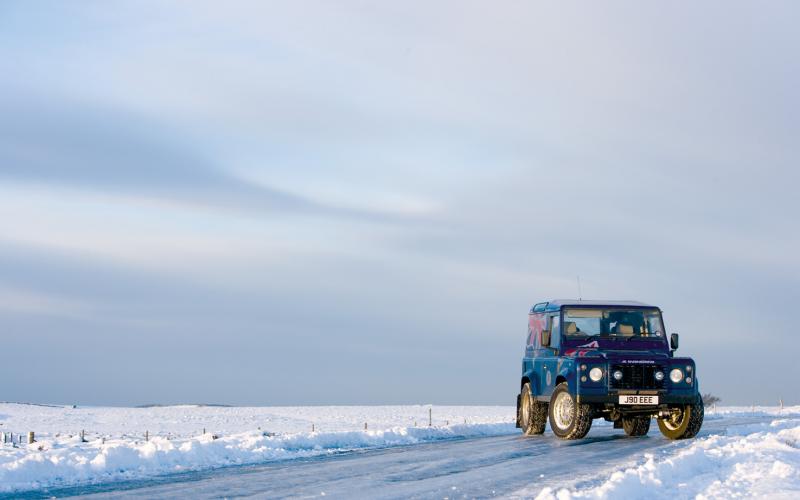 <
>
JE Engineering has a formidable track record when it comes to making Land Rovers go faster. As its luridly decorated Defender 90 Td5 shows, however, it can do a lot more besides…
JE Engineering is a name most Land Rover fans will know all about. The Coventry-based outfit is one of the best established tuners in the business of Solihull's engines, having modified its first Rover V8 almost three decades ago. In recent times it has started offering more and more ancillary products such as custom brakes and exhausts, suspension systems and even interior and exterior styling packages.
All these and more can be found on its dramatic looking Defender 90 demonstrator, a 1999 Td5 boasting a wide variety of the company's products. An engine upgrade is a given (this one features JE's range-topping Stage2Plus package), while the vehicle also has automatic transmission with full manual override, optimised suspension for enhanced road handling and a wide-ranging array of exterior and interior styling mods. And that's just the beginning…
'Performance is totally transformed,' says JE. 'This remarkable conversion yields performance that beats the all standard V8 petrol models and endows "EEE" with an exciting sporting character.'
'EEE,' in case you hadn't yet noticed from our pictures, is part of the personalised number plate that goes right along with the demo truck's lairy styling. You almost certainly wouldn't want to spend your days driving around in an enormous self-propelled union jack, but JE's 18-inch alloys and flush-fitting halogen driving lamps might turn you on more.
One way or the other, few Land Rover fans could fail to get excited by at least a few elements of this vehicle. Combine the engine and exhaust with an otherwise completely standard 90, for example, and you'd have a real wolf in sheep's clothing – though with a claimed 230bhp from the Td5 unit, you might want to think about adding stronger brakes. Needless to say, JE can take care of that, too.
We spent a week with the 90, assessing what it's like to drive a Defender that's been turned into a look-at-me set of hot wheels, and it didn't fail to impress us with its get-up-and-go. We weren't convinced by the gearbox, though – especially in full auto mode, when it was either sloshing and fussing its way through never-ending upshifts or engaging with such ferocity that it sent an audible thump through the cabin. Much better to use the shifter in manual mode, which controls it far better than on many sequential autos we've tried.
Why, then, would you bother with the auto? Good question, and one to which we don't really have an answer, especially as with VAT included it'll leave you precious little change out of eight grand. When you consider that the engine mods cost only £995 plus the dreaded VAT, that looks little short of absurd.
The Stage2Plus conversion would be right at the top of our list for a fantasy Defender. Disc brakes had long since become standard by the time the Td5 came along, and Land Rover's own units had more about them than the basic vehicle really needed, but we'd be tempted by upgraded pads, too. Especially as rather than lowering the vehicle's suspension and giving it 18-inch rims, we'd bung on a set of +2" springs and shocks, toss the anti-roll bars in the nearest ditch and invest in a set of 33-inch mud tyres for some proper playday fun. A custom exhaust exiting through the side of the body would be wiser for this kind of use than JE's chromed twin-tailpipe affair, though anything capable of making a Td5 sound as good as 'EEE' does has got to be worth some serious consideration.
We reckon that if you wanted to build a vehicle like this one from scratch, by the time you'd secured a good base motor, added all the extras and satisfied the VAT man, it would cost you between thirty and forty grand. That's a lot of money for a Defender that's not as good as it was off-road and still miles short of the sort of performance and handling a similarly priced car or SUV could give you.
But JE didn't built this vehicle to inspire a generation of copycats. It built it to show off the breadth and depth of its ability in the field of Land Rover enhancements, and you can't argue with the results.
Especially not once you've driven it, and the good news is that as a potential customer, you can do exactly that. 'J90EEE' is simply fun on wheels,' says JE. 'But we would say that, wouldn't we? Well, don't take our word for it: forget work for a day and come for a test drive and enjoy yourself.' We're fairly sure that a good number of you will soon be on your way to www.jeengineering.co.uk to find out how you can do just that.
Engine
Td5 with Stage2Plus performance package
Remapped tune chip
Larger intercooler and ITG filter
Claimed 230bhp and 310lbf.ft
Six-second improvement in 0-60 time
Stainless free-flow exhaust with twin tailpipes
Brakes
Uprated 'Green Stuff' JE pads
Electronic handbrake with tunnel-mounted switch
JE offers a wide variety of upgrades, with several disc and pad options. On the top-spec package, these are also backed up by braided hoses. The electronic handbrake, first seen on the Discovery, replaces the manual set-up which is a common source of trouble on Defenders.
Suspension
Lowered ride height
Softer springs
Higher-rate Koni shocks
Stiffer anti-roll bars
'The worst terrain most owners need to deal with is farm tracks and fields,' says JE. 'Thus the suspension of your vehicle is far from ideal for your personal needs.' Hence the package of suspension mods fitted to the vehicle, which promises better roll stiffness and improved grip, as well as a better ride. 'Off-road capability will only be recognised as being a little impaired by dedicated off-road users,' claims JE, 'and there is no performance sacrifice for snow, ice, mud and grass.'
Drivetrain
Electronically controlled four-speed auto
Full manual over-ride
High-ratio transfer gears 
Wheels & Tyres
265/60R18 V-rated Yokohamas
8x18-inch three-piece alloys
Interior
Heated, leather-trimmed, electrically- adjusted Discovery seats
Motorsport gauges
Cloth headlining over extra sound- deadening pads
Stereo head unit mounted in roof lining
High-output speakers behind bulkhead
A bank of three digital gauges on the dash monitors the engine condition, registering turbo boost, exhaust gas temperature and so on. These certainly add drama to the vehicle's interior, though whether they have a genuine function for normal driving is a different matter…
Body
Grille-mounted halogen driving lamps
Clear indicator lenses
Rear step and towbar assembly
Lancia Portofino Blue colour scheme
'Dali-esque' Union Jack decals
90, STAGE2PLUS REMAP, KONI SHOCKS
Share this article