British Beef
Originally Published: December 2011
Words: Will Crotchley
Pictures: Steve Taylor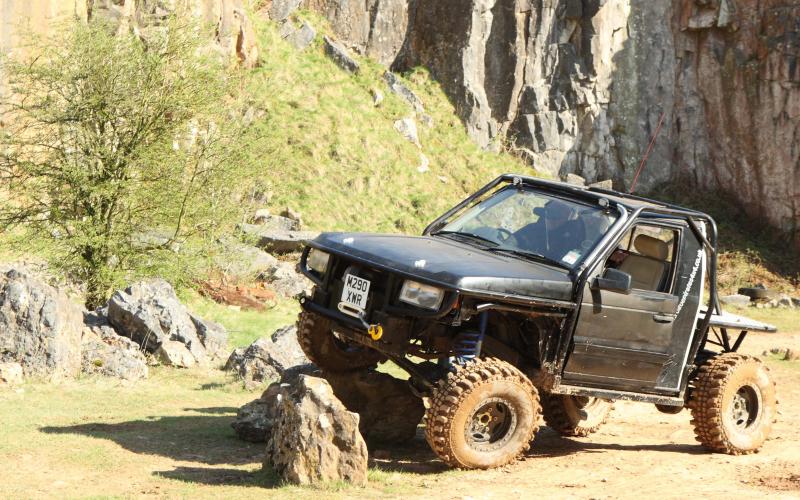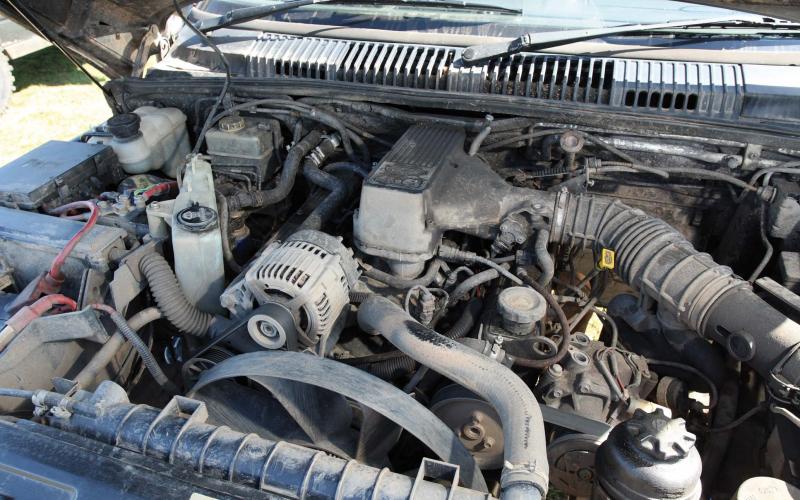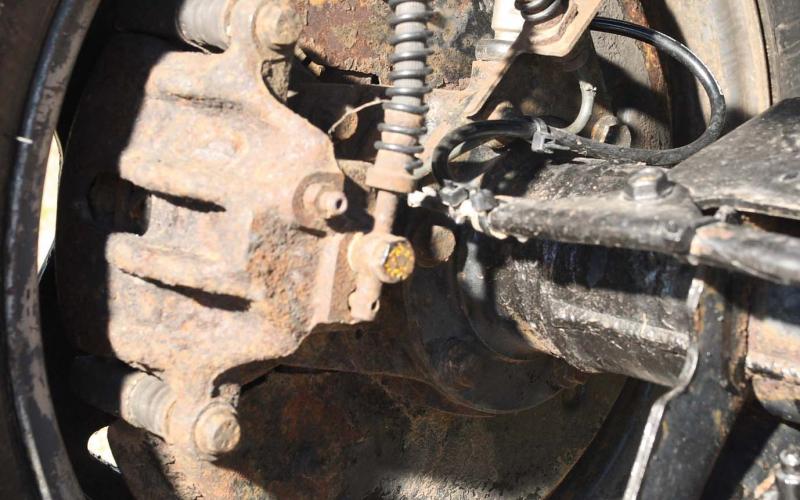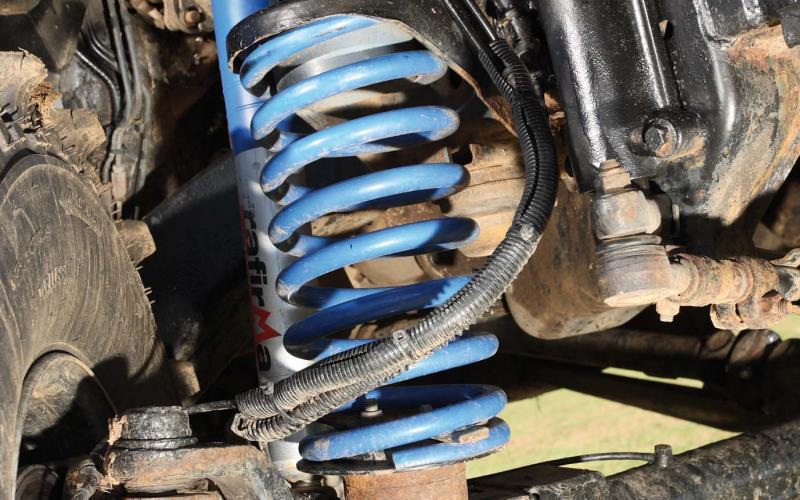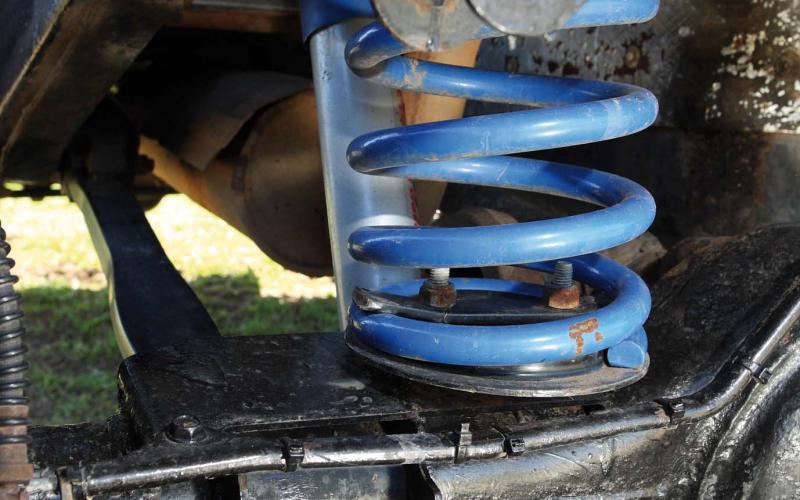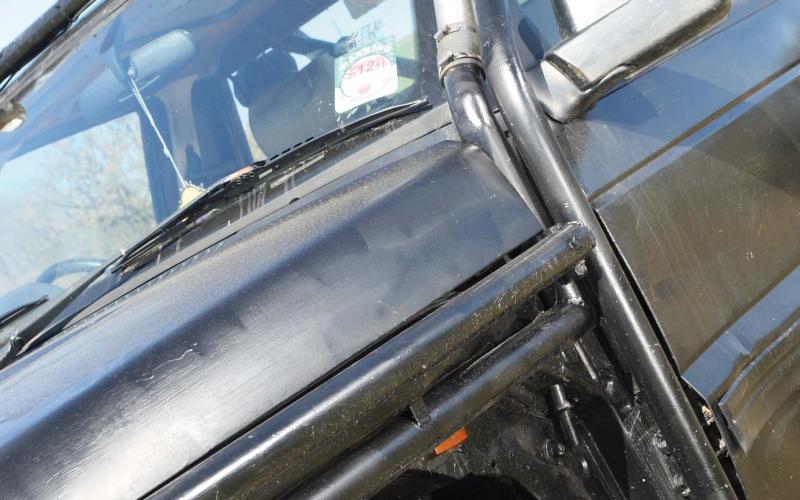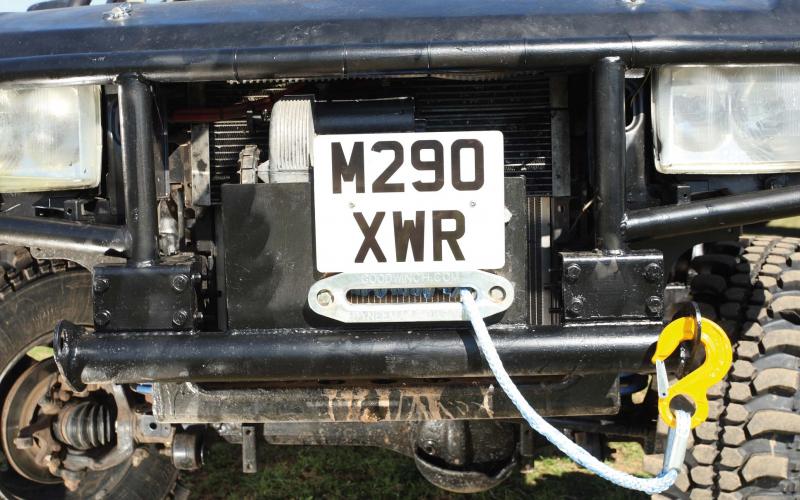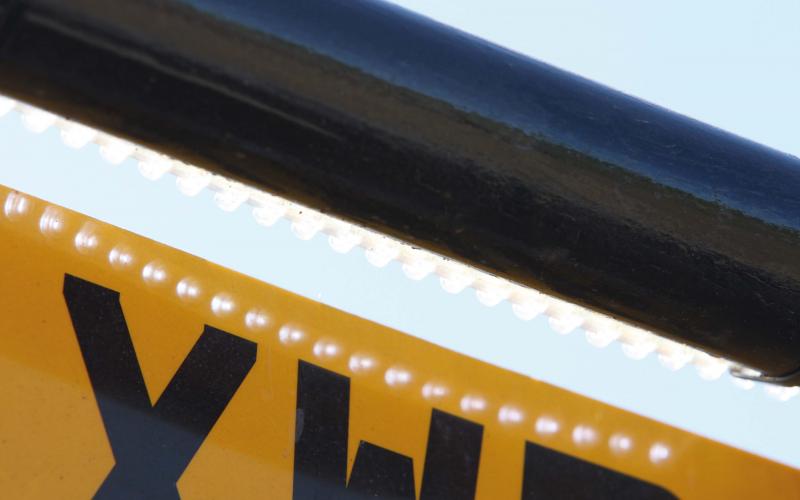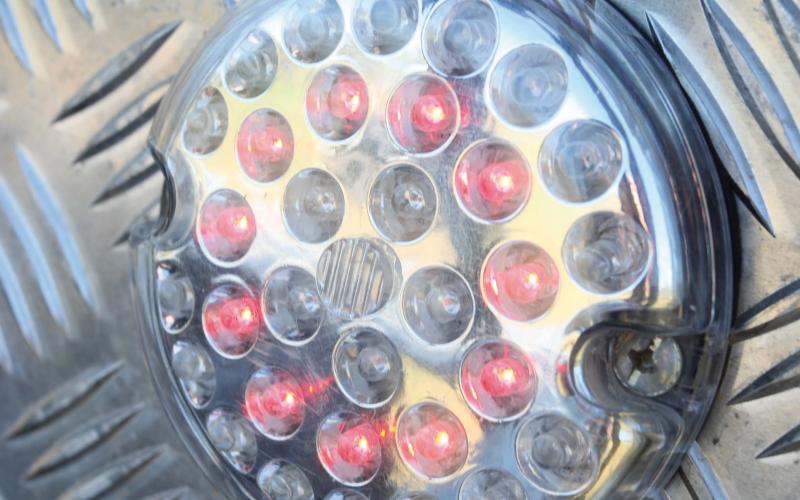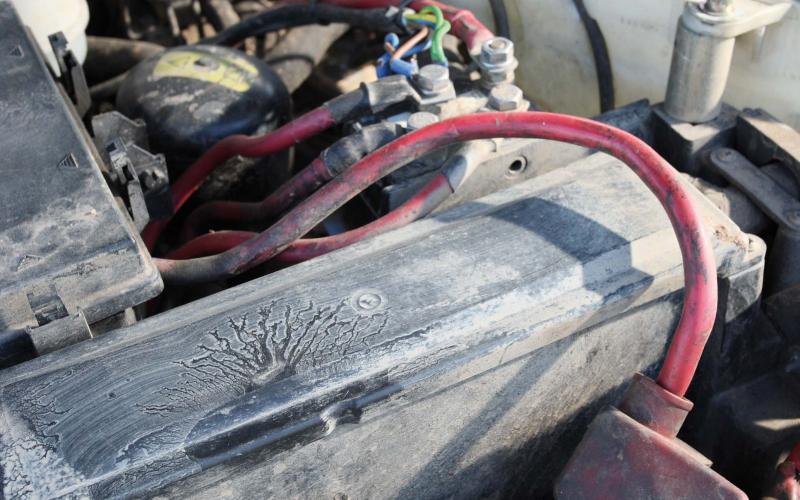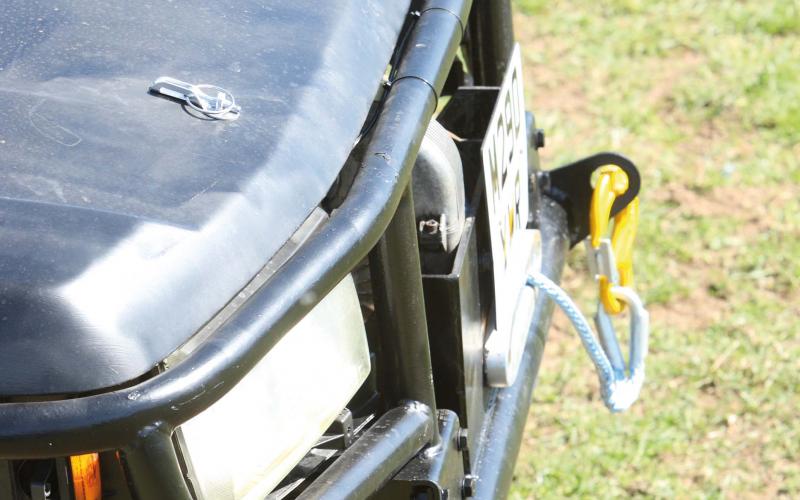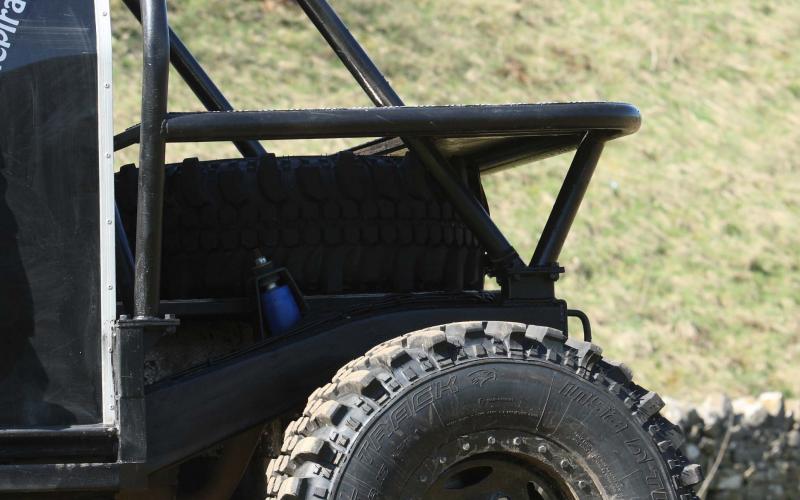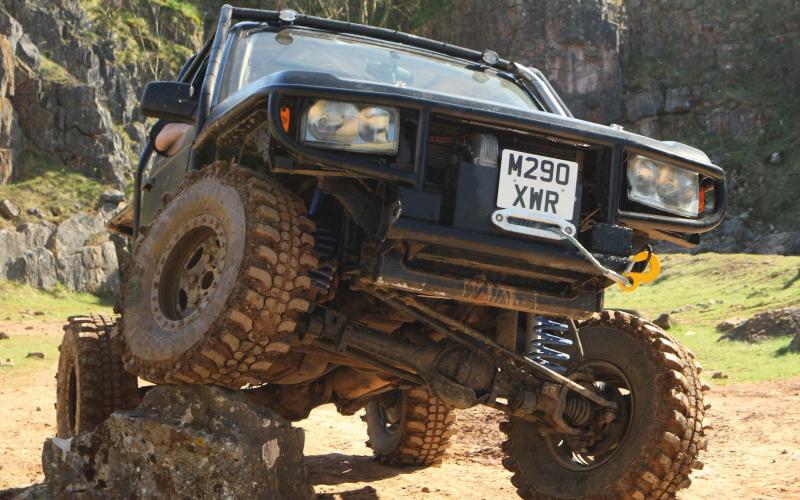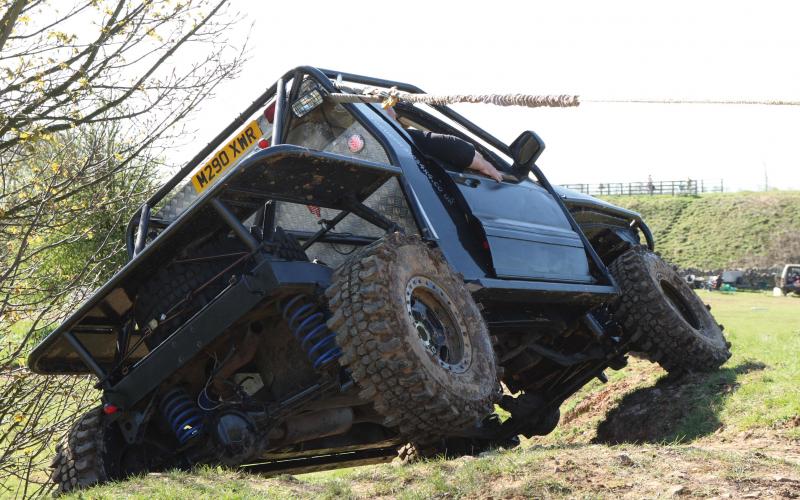 <
>
Malcolm Smith decided to lose some weight. So he took an angle grinder to his Range Rover...
You've probably noticed that McDonald's are now putting calorie counts next to the glossy pics in their restaurants that show impossibly succulent yet healthy meals. Some of the numbers are impressively large, not many impressively small. Whether it puts someone off buying a meal which they're told is going to make them happy is another question entirely, but it's aimed at trying to shed the pounds.
Malcolm Smith obviously took the same approach. Known to his friends as Big Mac, Malcolm looked at his Range Rover and thought it needed to go on a bit of a weight-loss programme.
He started with a P38 – the Range Rover, not the Walther pistol or the Lockheed Lightning. You can see he made the sensible choice out of these three when looking for a basis of a rather different off-road vehicle. And then he did what he'd always wanted to do.
'I've actually had three Range Rovers', Malcolm confesses, 'and I blew the engine in all of them. So I had a 4.0-litre V8 P38 and it started having overheating problems. We fixed that – it was down to gasket problems – and then someone said "Why don't you take an angle grinder to it?" I've always wanted to do that, so I did!'
His weight reduction strategy was perhaps slightly more extreme than a programme of gentle liposuction. In effect he simply lost weight by chopping the arse out of the thing.
To be fair, slimming it down wasn't his only or indeed main desire. 'I don't think I've seen another one of these like this, based on a Range Rover P38, and eligible for winch challenge competitions. I built it to be fun, and it has been a lot of fun.' What is more surprising is that this rig is road legal, and goes to pay and play days under its own steam – and returns home also under its own power rather than on a trailer.
To make it work off-road to competition level yet still be road legal is a definite achievement. But for now, and given the economic circumstances, that's simply how it has to be. What he's got is perhaps not as extreme as it's going to get in 2012, but for now it's a go-anywhere Range Rover with a twist.
He started the project by taking his favourite angle grinder to the chassis. He's shortened it by the precise length of 'quite a bit'. We often find that sufficient. With the back end cut down and traybacked, it was time to reattach some bits to the chassis.
These included the axles, which on this model came with a four-pin diff as standard. The Range Rover was blessed, or cursed, with air suspension, and Malcolm became one of the many who have tossed this in a skip and replaced it with coil springs. Bearmach coil springs, to be precise, fitted in combination with dampers allowing an extra five inches of travel and providing plenty of lift and control, as the bra adverts would have it.
Also original, like the axles they're bolted to, are the propshafts, whose UJs seem to handle the extra articulation without any problems. Upstream are the original transfer case and automatic gearbox, followed by the same 4.0-litre V8 engine with which the vehicle left the factory, still sitting in its original position.
It all rolls on 285x75x16 Insa Turbo tyres, held in with beadlockers and riding nice and wide on 30mm spacers. Since this is done to a budget, there's just the one set of tyres and they have to be road legal. Stopping the tyres from rolling are standard brakes, but with braided and extended lines to accommodate the extra suspension movement.
Up above there's a pretty robust roll cage including the main cabin and trayback, which is linked to an extended section running around the wings to the front winch. This is made out of blue band tubing, meaning that without being from the old days when RTV addicts built cages out of scaffold, it's massively strong rather than playing mind games with the laws of science the way the latest race trucks do. The main cage is bolted down in six places, with another four attachments for the tubing going round the wings then bolting to the front winch assembly. The cage was built for him by his mate and co-conspirator in the Rogue Pirates 4x4 Club, Gary Reed, whose colourful trick Jago hybrid is featured elsewhere in this very issue.
On the chopped bodywork, Malcolm has installed some eye-catching lights as part of the road-legal programme. LEDs figure prominently: there are two of them as spots on the roof, and more for the brake lights, indicators and strips to light the number plates. Given none of this is that juicy, he's found the standard battery and charging system works just fine.
There's even an LED strip to light up the front winch. Given that this was built as a challenge vehicle, perhaps it's surprising that there's only a front winch, though if it helps keep the Range Rover out of the modifieds class in competition that can't be bad. There's likely to be a rear winch along at a later date, nonetheless, although Malcolm has no plans to add a third in the centre. At the moment there's just that solitary Warn 8724, a solidly performing 12-volt unit with a Bowrope and competition hook.
So what we have here is a rather unusual vehicle, since the donor isn't one that usually gets made into a winch competition rig. From the outside, it looks rugged and practical, fit for purpose. From the inside, it's a different story. Sure, it carries the usual kit like tree strops and snatch blocks, and there's a CB as well as switches for the winch. But everything else is basically as it was. As Malcolm explains: 'I'm a big boy and I like to be comfortable!' Comfortable? As in, sitting on heated electric seats in a full-leather interior. That kind of comfortable. When your winch man is out there ploughing through waist-deep mud and water, it's quite nice to turn up the air-con and listen to some Beethoven.
Malcolm has even kept the Range Rover's electronic traction control – which, since it came out of the factory that way, means the standard class rules (the one you play by when you only have one winch) allow him to use it. It's easy to be uncomfortable, particularly when extreme off-roading, but it takes a certain style to do it in comfort.
So Malcolm certainly has reduced the weight of his Range Rover. But really, he's done that by cutting out the stuff you didn't want anyway – like the salad and the tomato – and he's left in all the good British beef. He's lovin' it. 
TRAYBACK, RANGE ROVER, P38A, BEARMACH COILS ILO AIR-SUSPENSION, EXO CAGE, CUSTOM HD STEERING ARMS, INSA TURBOS
Share this article