First-class travel
Originally Published: August 2014
Words: Mike Trott
Pictures: Mike Trott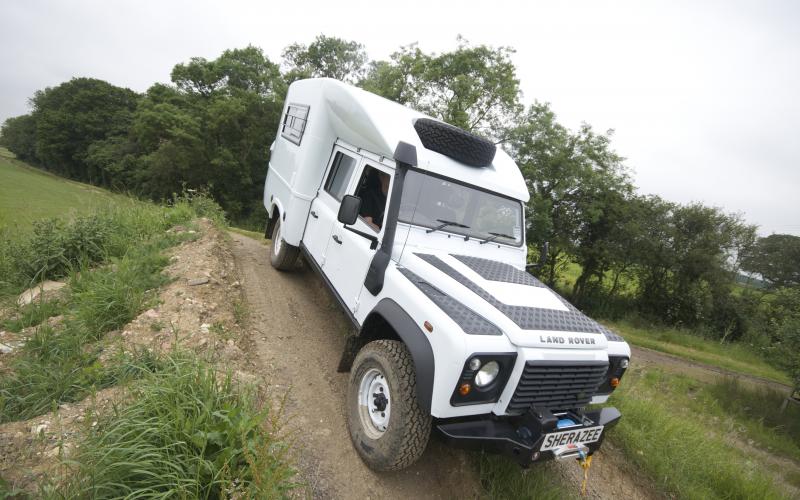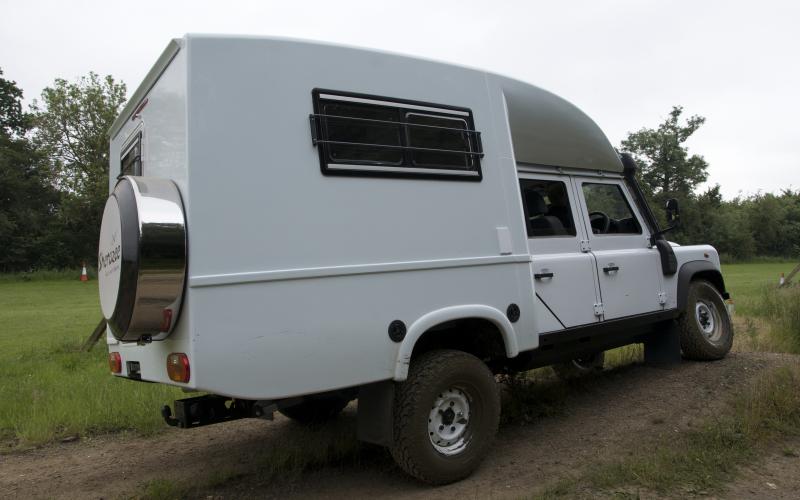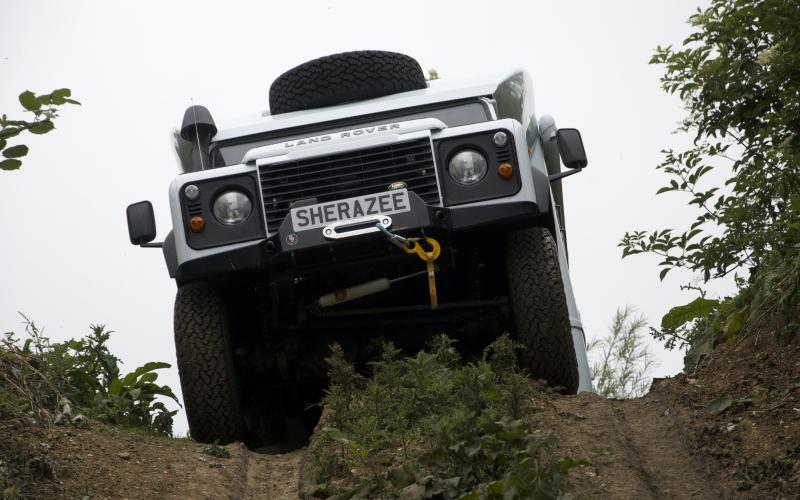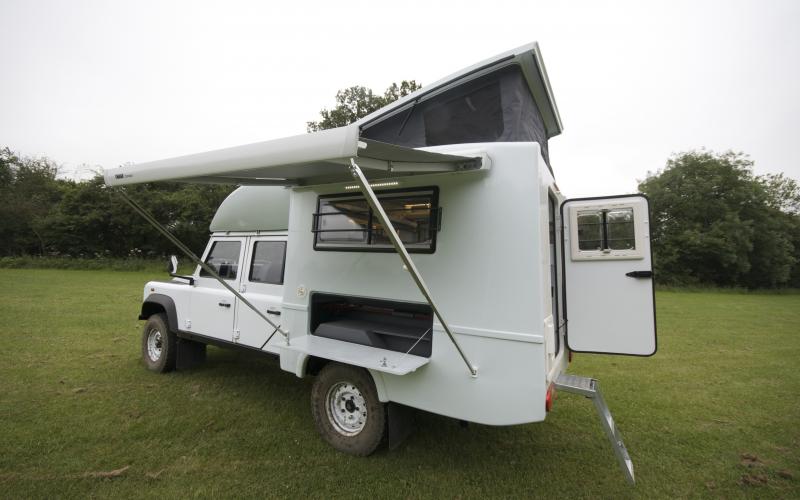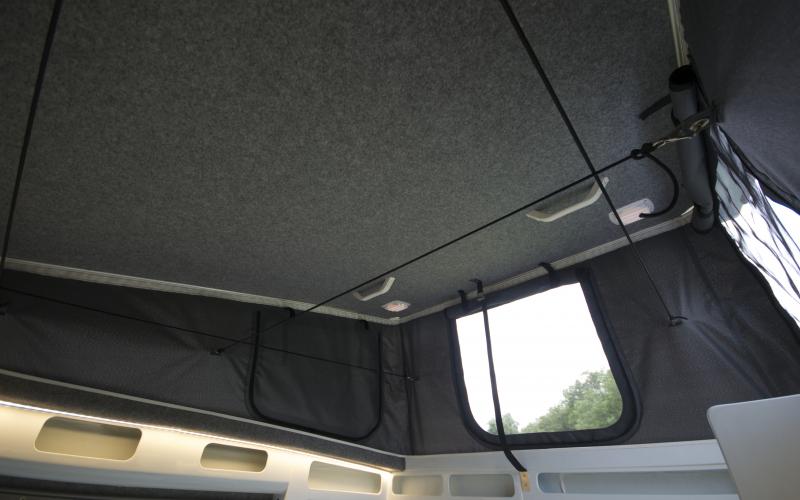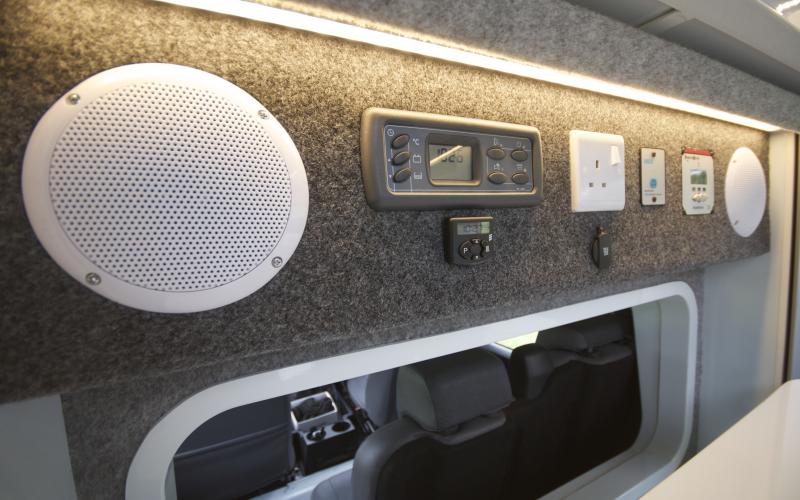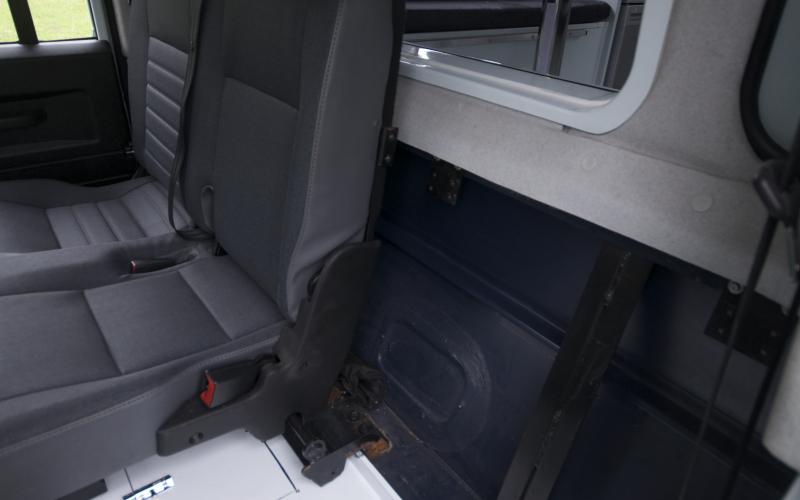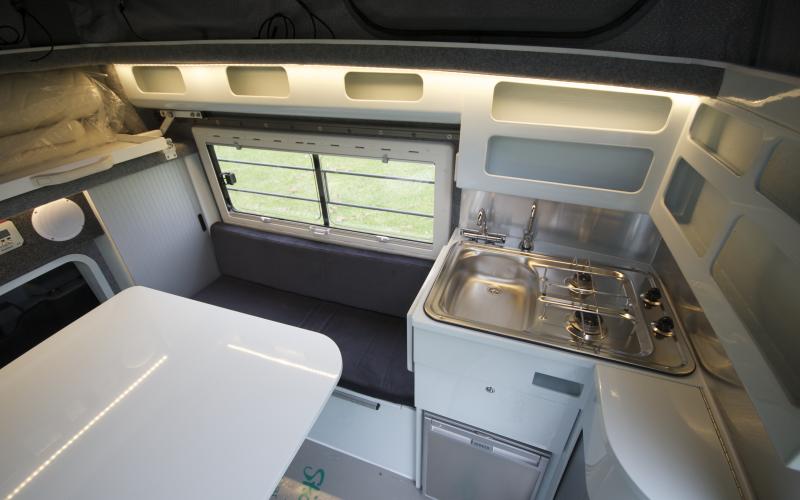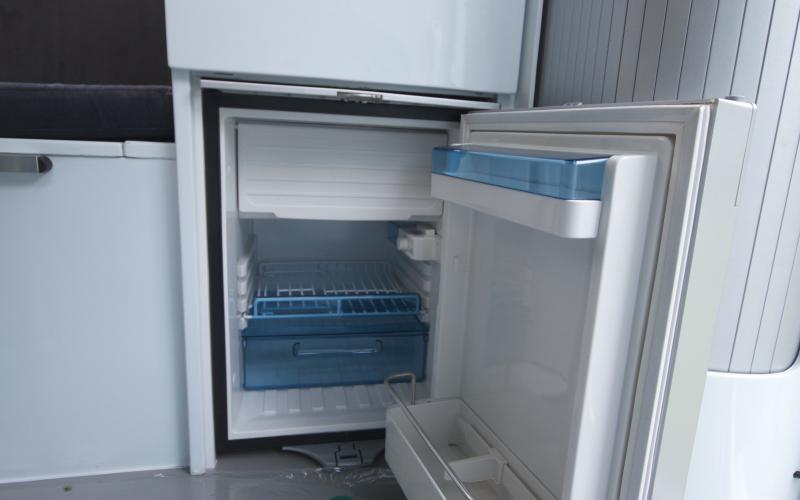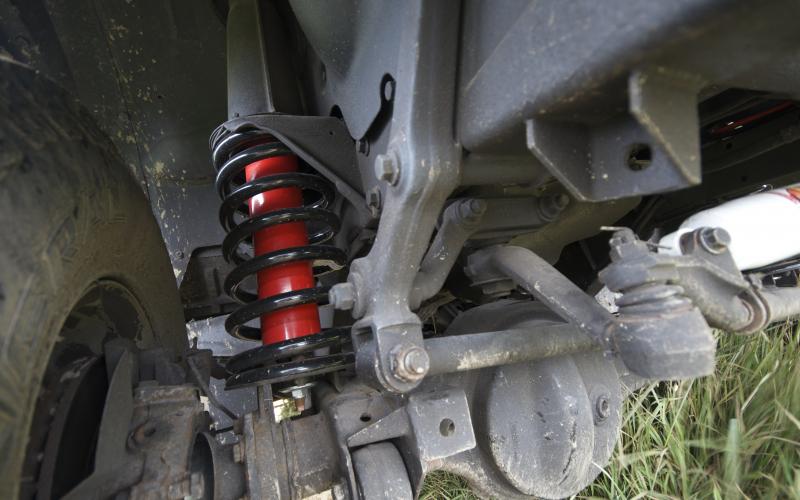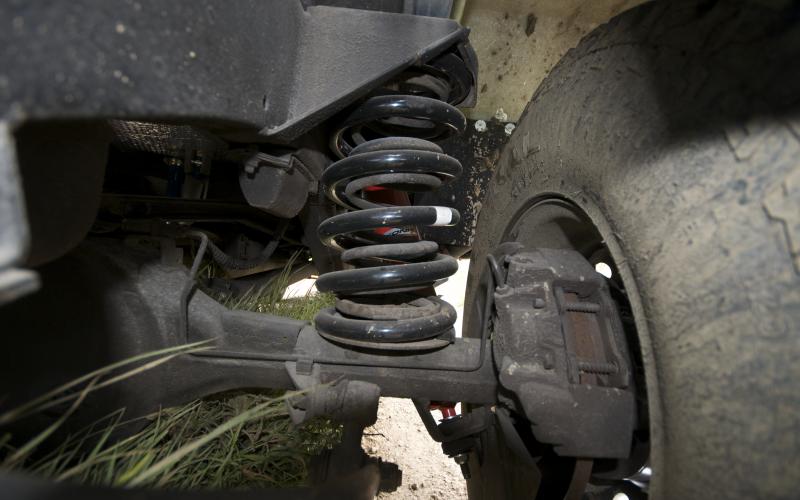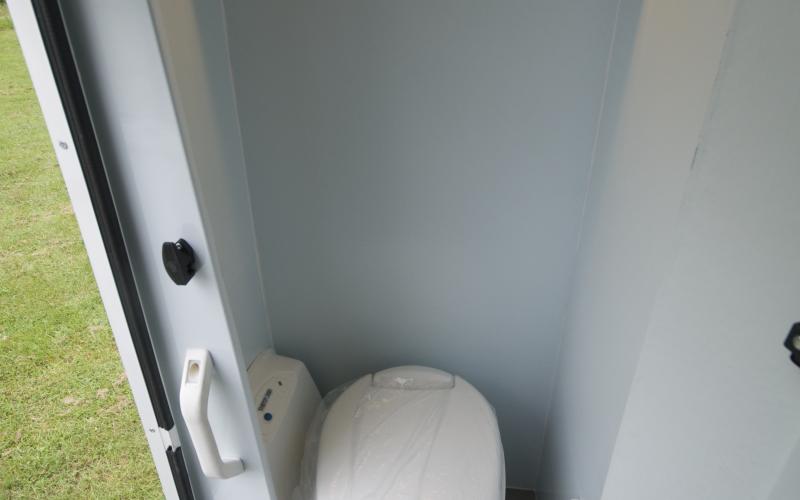 <
>
Prepping a 4x4 for overlanding can mean a lot of different things.  In the case of the new Sherazee off-road camper from Footloose 4x4, it simply means getting the experts to do it for you
Turning your 4x4 into a go-anywhere home from home is not something you do on a whim. There are many things to take into consideration – not least whether to do it yourself or get someone to convert your pride and joy for you, on the assumption that they've done this kind of thing before and are less likely to make a mess of it.
Of course, taking a vehicle designed to carry people, or cargo, or some combination of both, and turning it into something designed to be lived in, is a major undertaking. You're only likely to do it, though, if you've set your heart on leaving the world behind and doing some proper travelling, which is an even more major undertaking, and every year many people do just that and have the experience of a lifetime. So however you go about prepping your truck, the important thing is that you do it well.
You could go down the ever-popular route of carrying a tent on top of your 4x4. Obviously, a big challenge when prepping a 4x4 for travel is that you need it to be your bedroom, kitchen, wardrobe and everything else all in one. Oh yes, and your car. So shifting the sleeping quarters on to a roof rack makes ample sense, especially with some of the exceptionally good tents and accessories on offer these days.
But there's an alternative. And it's what this article is about.
What we have here is the Sherazee. It's essentially a camper conversion for your vehicle, brought to you by overlanding specialist Footloose 4x4. It's designed to answer some of the many problems people encounter when trying to plan for overland expeditions.
In our pictures, the conversion has been applied to a Land Rover Defender 130 Double Cab. But the team at Footloose 4x4 stress that they can adapt the shell to a range of 4x4 vehicles. Why's this one on a Defender? 'Because everyone in the UK loves it!' That's according to Ian Hobday, CEO of the Green Automotive Company, parent to Footloose 4x4.
'The objective is to provide the best possible compromise for off-roading and being a camper,' says Ian. 'People are going to travel a very long way in our vehicle, so it has to work on-road, off-road, in the artic, the desert or wherever.
'This is our second-generation vehicle, if you like. For the last ten years, we've been building a vehicle called the Azalai. The Azalai is a good vehicle, but we've listened to feedback from customers over the years and looked at what could be done better and the Sherazee is a development of that.'
Whereas Footloose didn't design the Azalai itself, for the Sherazee everything has been done in-house, from the design phase at the very beginning of the project to the actual assembly of your mobile dream home. 'That's what it's all about really,' says Marketing boss Petra Beitl. 'We want to give people the best vehicle we can so they can go and fulfil their dreams.'
The Sherazee uses a monoblock shell construction of glass fibre and insulating composite sandwich panels. It comes with an elevating roof, whose sides are made from UV blocking fabric and include air vent openings complete with insect gauze. All the panels are finished in white GRP gel coat, as is the internal furniture.
'There's a reason why the vehicle is finished in white,' Ian continues. 'If you're in a hot climate, the Sherazee is going to be good at reflecting that heat. Likewise, if you're in a colder environment then it's going to be better at keeping that heat in.'
That sort of protection puts the vehicle into the realms of premium motorhomes rather than mere 'campers', and there's certainly a case for the added protection it provides if a lot of your travels are going to be in extreme environments. The Sherazee is self-contained to an unusually high degree, and you could quite easily go days without having to get out of it at all.
Obviously, that's the opposite of what you want to do when the whole point of going travelling is to see the world. But you can easily appreciate the benefits it could bring in terms of safety and security.
Being up on the roof of your vehicle certainly keeps you out of harm's way if a lone bear or pride of lions waltz through your camp in the middle of the night, for example. But what if you unzip your roof tent, pop your head out and see that same pride of lions curled up on the ground below? The same ground you've got to walk over to break camp and get to your driver's seat?
More likely, how about if you wake up and realise there's a bunch of local ruffians waiting to jump you when you climb down from the roof? Most travellers will tell you that the most dangerous animal you'll ever meet on an expedition is the human kind.
Admittedly, a determined gang of criminals will always find a way to get at you, whether it's by letting your tyres down or just smashing their way in. But you can certainly imagine plenty of situations in which being able to get out of bed, crawl through into the cabin and drive away could be an enormous comfort. Most of the trouble you'll get on an expedition is from chancers, not pros, and this is a very neat solution to that sort of petty crook.
In any case, the Sherazee's options list includes window bars to prevent unwelcome guests from climbing aboard. There's no such thing as invulnerable in this world, but you balance the risks against what you do to protect yourself and right here the balance feels about right.
Having got that very necessary but slightly depressing subject out of the way, a perfect example of how the conversion was designed with overlanding in mind is that the Sherazee will fit inside a shipping container. It's rather a tight squeeze, but it'll go. Since this opens up large parts of the world to you (how else are you going to get your truck to Australia or the Americas, for example), as well as giving you the option of shipping your way around parts of the world you don't fancy risking (or aren't allowed to), it's pretty much essential.
As for the parts of the world you do want to visit, which given the opportunity ought to be pretty much all of them, from the moment you turn the key and set off from home the Sherazee will give you everything you need to hit the road running. Inside you'll find an electric flushing toilet, a shower that can be used inside or outside the vehicle, a table and seating area that can convert into sleeping space enough for four and while we're at it, there is also a fridge and double-ring gas cooker.
Everything but the kitchen sink, huh? No, just everything. It's got a kitchen sink.
There is a storage locker for all the recovery equipment you may need, plus camping gear and other accessories. Clean water is stored in a 110-litre tank and the gas bottle locker stores a pair of 2.75kg Camping Gaz bottles.
'Now that it's a total in-house design, the communication has been much easier,' says Paul Fickweiler, the man responsible for building the Sherazee. 'We've been able to have meetings where everyone can attend – it just means everyone is more on the same wavelength and we can all move in the same direction as to what we want to create.'
'The Azalai was a learning curve for us,' explains Ian. 'We made all the mistakes we could have along the journey, but it means now we've got the Sherazee to be better in every way.' If you're an Azalai owner, you might be feeling a little nonplussed at this point. But all he's doing is being honest about how every business develops its products.
'There is better storage space,' he continues, 'which is one thing we picked up on from previous customers. They would have boxes or shelves glued to the walls inside the Azalai for extra storage.'
The results are there to be seen. Everywhere you look in the Sherazee, there is some sort of shelf, hatch, closet or other secret compartment to store your treasured items. This might be at the premium end of the 4x4s you'll see parked up by a waterhole in deepest Africa, but you're not hotelling it here – you've still got to carry your whole world with you.
The unit's dimensions have been improved, so that whereas the Azalai was found to be a bit of a tight squeeze at times, you've got more room for everything from sleeping to just getting aboard. No-one would expect to find a mansion hanging off the back of a Defender, but smarter packaging means more space – and you can rest assured they've made the most of every last bit.
The beds, for example, are bigger than before, and we can confirm that inside, it never feels cramped. Ian describes it as being similar to a Tardis: a cliché, maybe, but it does feel bigger than it looks from the outside.
In your Tardis, besides the kitchen sink, you also get yourself an electric circuit board and displays to let you check charging levels and so on. The cabin has a reversing camera, and an auxiliary leisure battery is linked to a solar panel with regulator.
Even as standard, then, the level of kit is pretty thorough. There is, however, an options list with some of the more popular things people may want to spec. These range from adding air con or a second spare wheel to a full auto transmission conversion, or fitting a full breather kit for wading. As options go, most of these sound like must-haves (would you seriously go on expedition with no breathers and only one spare wheel?), but more to the point is the fact that Footloose 4x4 sees the Sherazee as a made-to-measure conversion, not an off-the-peg one – in other words, they'll tailor it to suit your exact needs. And they won't take 'don't know' for an answer.
'Some people come to us and they have an exact idea about what they want,' says Paul. 'Others need a little more nudging, to help them decide what they want or don't want.'
'We've had one customer come to us and ask for a respirator to be fitted to help his supply of oxygen during the night, and we've done it,' adds Ian. 'It comes down to suiting the needs of the person – we want to give people the best experience.'
The particular Defender 130 in these pictures has a couple of mechanical upgrades including Koni shocks and a two-inch suspension lift, as well as some decent all-terrain tyres. These were specified by the customer who'll be setting out in it to see the world, but the Footloose team say you can have the conversion applied to even the most standard of 4x4s.
'People can keep the standard suspension if they like,' says Paul. 'But we offer the various options and most will generally take them. With the added weight on the back, it makes sense to lift the vehicle back to a more capable height.'
Obviously, extreme off-roading and overlanding don't mix. You could describe the latter as 'extreme travel' if you wanted, but the point is that while a base vehicle like the Defender means the Sherazee is capable of bashing on unperturbed when the tarmac runs out (and that can mean tackling some very rough trails), only a true fool would treat mud, rocks and deep fords as the opportunity for a laugh and a play in their home from home.
We can tell you from experience that even with the Sherazee conversion on the back, the 130 we tested was no less capable than standard. If you want to wrestle it up the Sani Pass or over the Sahara dunes, it'll stay with you all the way – and when you get there, it'll still be home. Behind the wheel, it's just like driving a standard Defender.
And just like a standard Defender, a Sherazee should be a strong investment. Motorhomes hold their value in a tight grip, so a motorhome based on a Defender (or indeed any other 4x4) ought to be a safe place to put your money.
That's just as well, because the amount of money you put into it will be substantial. £60,000 plus VAT's worth of substantial, in fact. As we said, this is a premium way to approach your overlanding.
Don't baulk too much at that price, though, until you've weighed it up against what it would take to prep a more traditional expedition truck to the same standard – particularly if you start with a split-new base vehicle. And the sort of family car you'd get for that money? A nice one, for sure, but three years later a main dealer will be offering you less than a third of that to trade it in.
Spend it on a Sherazee, and by the time those three years are up you might just about be coming home from your first big trip. You'll be driving a prime asset that's still worth heavy cash – but you'll never want to sell it, because it's become your home. And home is where the heart is.
Share this article