Changing Places
Originally Published: March 2007
Words: Alan Kidd
Pictures: Steve Taylor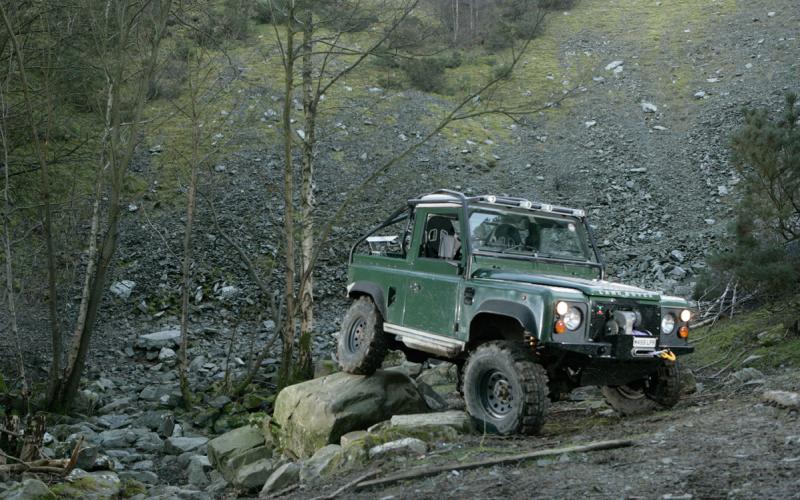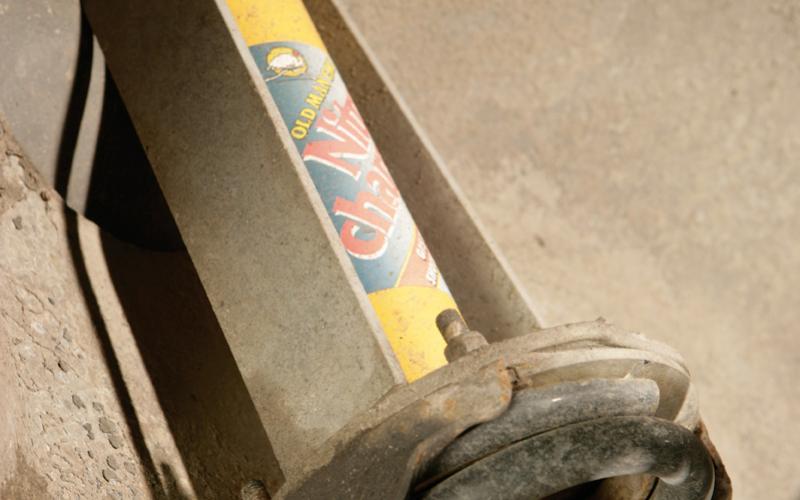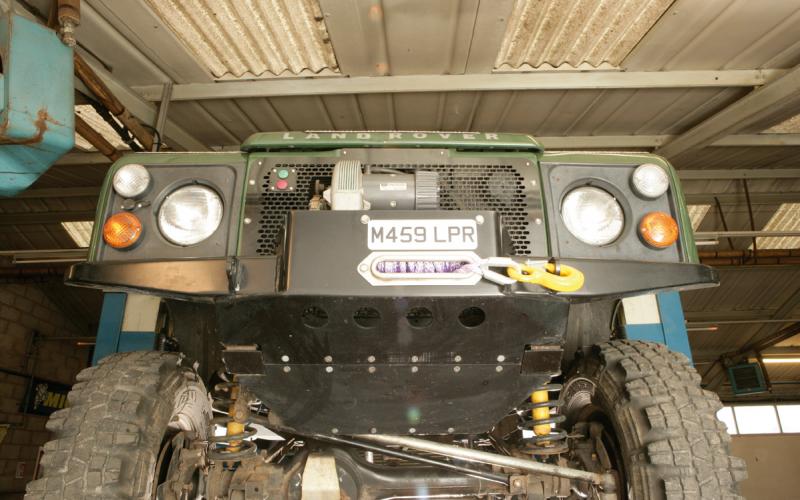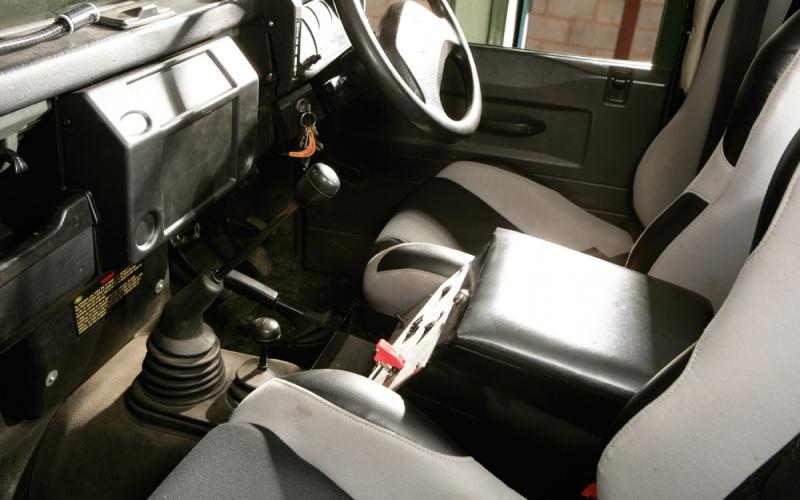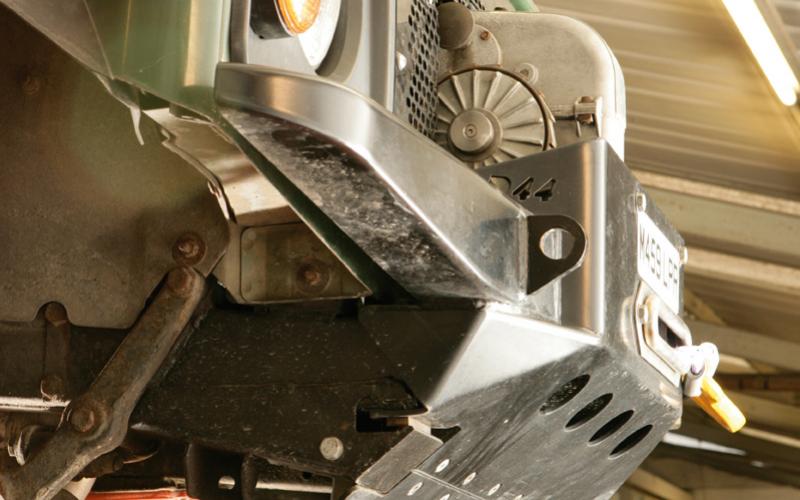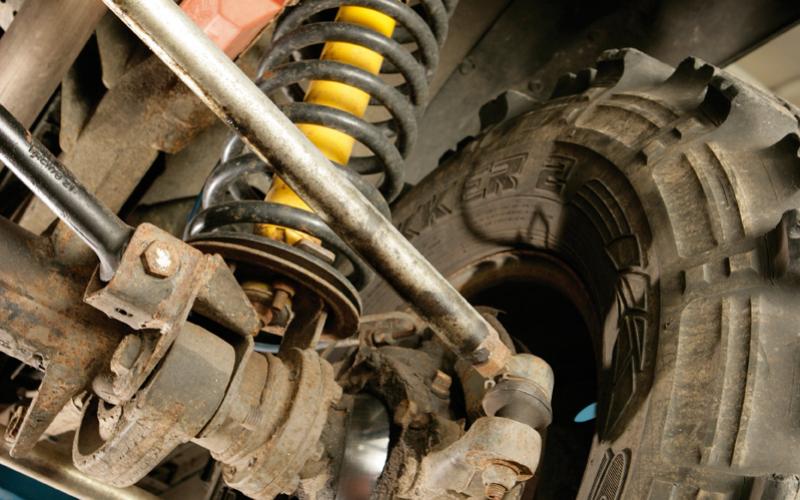 <
>
Dafydd Belton is one of Britain's most successful challenge event co-drivers. But now he's about to move over and take the wheel… of one of the best presented modified 90s you'll find anywhere.
In the world of motorsport, there are those who drive and there are those who navigate. It's very rare for a competitor to cross over from one seat to the other – much more so than it is for a driver to find success in more than one discipline. But just as there have been a few comp safari navigators who have ended up doing well behind the wheel, in the world of challenge events you'll always find co-drivers who ultimately aim to do the driving. One such is Dafydd Belton, who in recent times has achieved success alongside Alan Kemp in his portal-axled Land Rover. Last season, the team competed in three rounds of the AWDC Scorpion Racing Challenge Trophy, as well as the Three Peaks Challenge and Argyll Forest Challenge (where they finished a very creditable fourth).
When the new season starts, however, Dafydd will have swapped his winching gloves for the steering wheel of a superbly presented Defender 90 pick-up. This will be the culmination of many years of Land Rover ownership, which started when he bought himself a new car and then decided that as he didn't want to use it in the snow, he also needed an old Series III.
A wise choice, but six months after that he started thinking that actually, the old 88 was looking kind of tatty. So he knocked it down to a bare chassis and gave it a nut-and-bolt rebuild. 'When I was finished,' he recalls, 'I thought it was a bit too nice. So I sold it and bought this Defender.'
'This' Defender was a 300Tdi hard-top which was being sold on by a local authority. 'I spent about six months looking for a perfect example' says Dafydd, 'and then chopped it to pieces!' Quite right too, because it was bought to be a project and there's no point beating around the bush just because a vehicle's a bit pretty.
That was around 18 months ago, and after a long and sometimes painful process of development the 90 is now at the point where it's almost ready to make its competitive debut. 'It's getting there slowly' is Dafydd's honest verdict on a build which has had its ups and downs, but which is now on track to be complete in time for the first event in the 2007 Scorpion Trophy calendar. If you're planning to take part too, it's going to be a formidable competitor – and you can be pretty sure that if nothing else, Dafydd's co-driver will have been very well schooled in how it's done.
Suspension
Full Gwyn Lewis challenge kit
Old Man Emu springs and 12-inch shocks front and rear
Rear spring relocator shaped to stop the spring going too far over and wrecking the shock
+2" front shock turret
Relocated header tank to make space for shocks in engine bay
Standard radius arms
Gwyn Lewis cranked trailing links
Dafydd prefers standard radius arms as he feels they're kinder to UJs, as they keep the nose of the diff pointing slightly upwards and therefore allow the propshaft to stay more in line. At the back, however, it's a different matter: 'Gwyn gets a brand new Land Rover trailing arm, puts a tube over it and bends it, cranks it and welds it up. It's supposed to be stronger – no one's broken one yet!'
Engine & Drivetrain
Standard 300 Tdi
Straight-through stainless exhaust, exiting behind passenger's door, by Alunox in Wrexham
Stainless snorkel on the way
Standard R380 manual and transfer box
X-Eng handbrake on transfer case – 'a hell of an improvement'
Standard props, front unit rebuilt
'When I bought it,' says Dafydd, 'the transfer box looked shinier than the rest, so it might have been done. Being ex-council, they wouldn't have rebuilt it, they'd have replaced it.' The R380 primary gearbox, on the other hand, looks original; this was the source of many a heartache for Land Rover owners, but a box which has survived this long will probably last forever.
The snorkel, which is being built by the same company that made the exhaust, will be routed through the cab to keep it out of harm's way. As normal, it'll also provide a route for the axle, crankcase and transmission breathers to run along.
Body
Shortened back body using standard rear panels
Chequer plated sill and bonnet tops
Pick-up bed trimmed in chequer plate, with wheel well built in to hold spare
Stainless front grille, painted black, because 'it was too shiny'
Home-made mounts for jack and ground anchor
X-Eng lights front and rear
'Some people like them to look battered,' says Dafydd. 'I get the mick taken out of me, but I do like it to look nice to start with! I even managed to buy the closed rivets the same as Land Rover spec – you normally see pop rivets.' To help it stay this way, he's planning to fit tree sliders from the rear of the roll cage to protect the back body. The X-Eng lights were a no-brainer, as Dafydd had already been very impressed with their performance on Alan Kemp's vehicle. 'I like the way they're nice and small and compact. We haven't damaged one all season – we even managed to lean the whole vehicle on one and we still didn't break it.'
Chassis
Shortened by 5" at back
Dumb irons shortened to suit the taper of Devon 4x4 bumper's taper, then cut back and plated to keep angles smooth
Full roll cage down to chassis
Winches
Warn 8274s at front and soon to be at rear
Devon 4x4 front bumper
Devon 4x4 front mount modified to fit rear
In-cab winch controls with dual on-body back-ups
Yellow-Top Optima and heavy-duty diesel battery on split-charge system
Standard alternator, soon to be replaced by a 100-amp unit
11mm Plasma 12-strand on its way. 'Wire's horrible. They should ban it in challenges, really'
If you yearn for a top winch but can't justify the sort of money they cost, read this and weep: 'I bought the 8274 second-hand and shot-blasted it. I've bought three 8274s and I only paid £150 each for them. One was from a guy who told me it had a cracked case and was leaking loads of oil. I thought I'd be able to weld it up, but I didn't need to – it was just an oil seal that was gone on it!'
The in-cab winch controls are mounted on a Straightforward Supplies cubby box, with a secondary set on the front panel. There's also a wanderlead socket on the side for situations where safety dictates being further away from the vehicle when winching, for example when righting it after a roll.
Interior
Bucket seats
Three-point seat belts
The seats cost £80 pair and are mounted on frames which Dafydd built himself. He found that when mounted directly to the original seat boxes, their backs were too low, making it hard to get in and out; the solution was a pair of frames which are 35mm higher at the back, providing more legroom and enabling much easier entry and exit from the cab. The passenger's seat in fact rides on two separate frames, which are held together by wing nuts for quick and easy access to the batteries.
Protection
Sumo bars for steering
Qt diff guards front and rear. 'I like the way they've got a little ramp on them to help you slide over things'
Mill Services jackable sills with built-on tree sliders
Devon 4x4 winch bumper and steering guard
'I used the Devon bumper because it's higher that standard, and has a taper. I had to trim the wings to suit it. The steering guard bolts up to the bumper – the idea is that if you hit anything, you'll ride up and over it rather than just ploughing into it.'
Wheels & Tyres
16-inch modular steel rims
34x10.50R16 Simex Jungle Trekkers
The tyres, reports Dafydd, are 'actually really well behaved on the road. But I haven't got a radio – there's no point!'
Axles
Standard 90 axles
Standard halfshafts, for now, though a set of Ashcroft units is on the wish list
Meanwhile, Dafydd carries a couple of spare shafts with him, 'just in case'
ARB Air-Lockers planned for the future
'I'll do the rear ARB first and see how I get on,' says Dafydd. 'If you use one in the front, you've got to be careful with the CVs, and it gets to be a lot of money.'
X-ENG X-BRAKE, OLD MAN EMU SUSPENSION, GWYN LEWIS SUSPENSION, WARN 8274, 90, BOBTAIL, QT DIFF GUARD, SUMO BARS, GWYN LEWIS TRAILING ARMS, SIMEX JUNGLE TREKKERS, DEVON 4X4 BUMPER
Share this article