Back To The Future
Originally Published: November 2009
Words: Tim Gibson
Pictures: Steve Taylor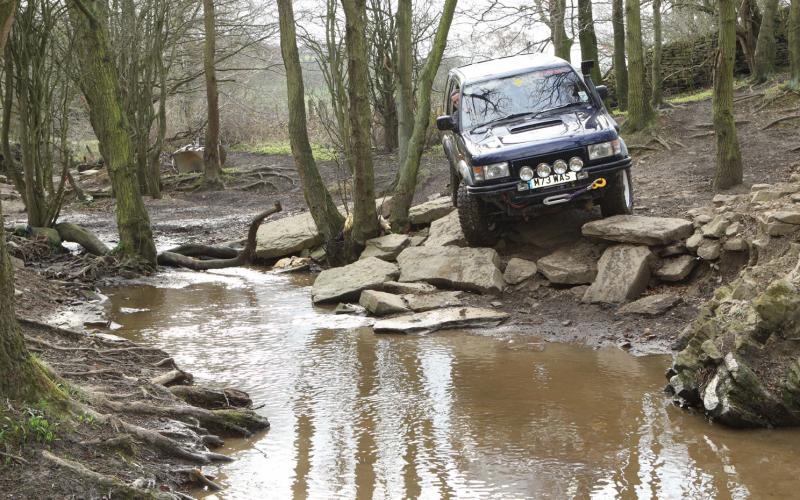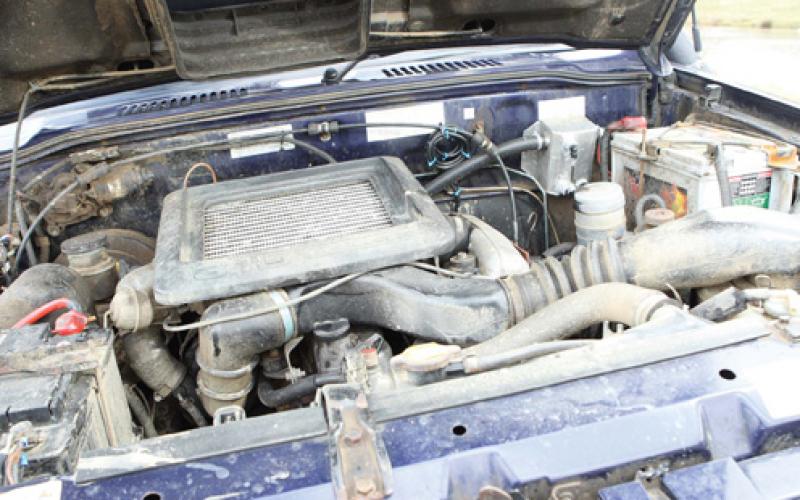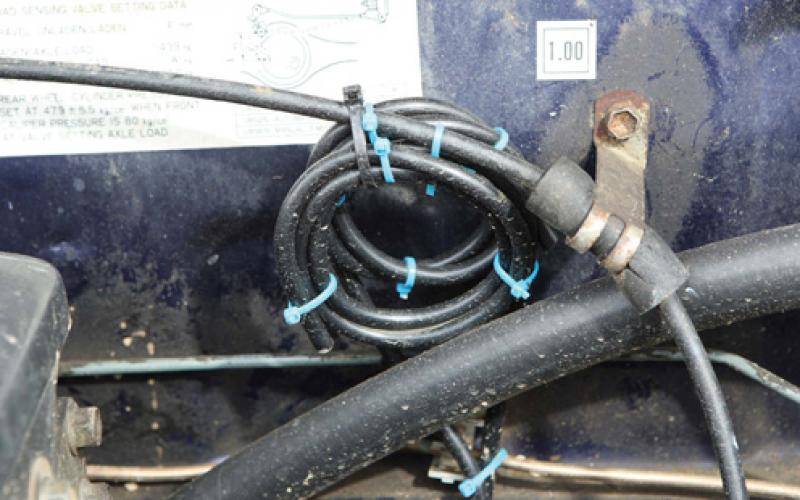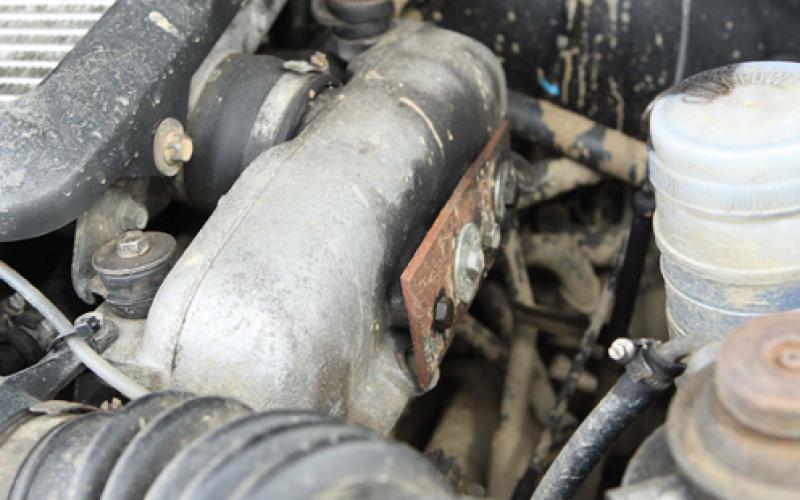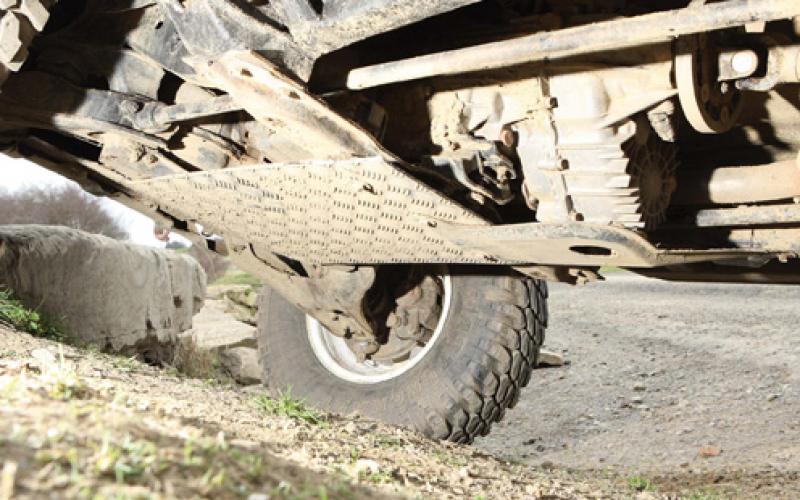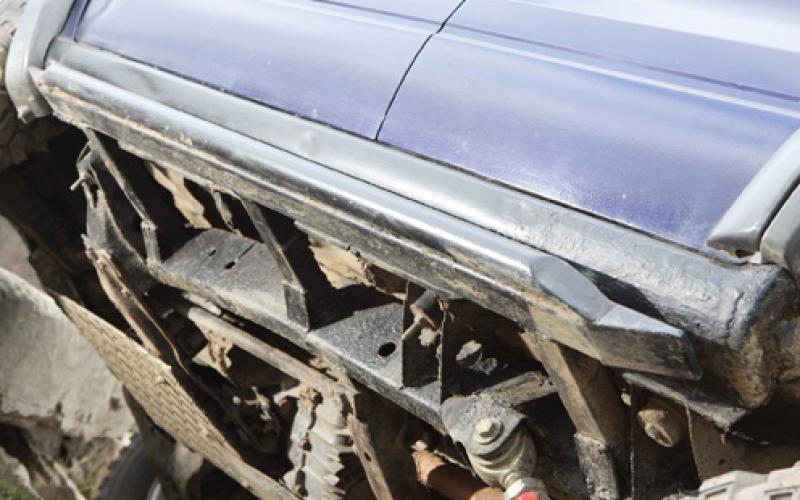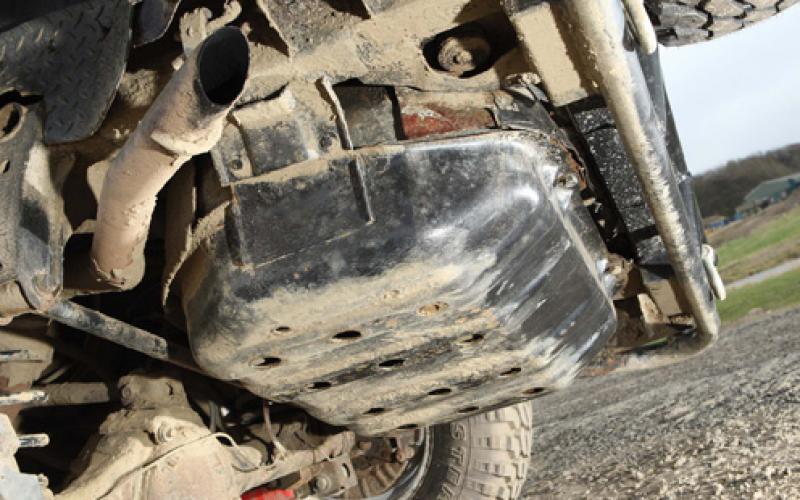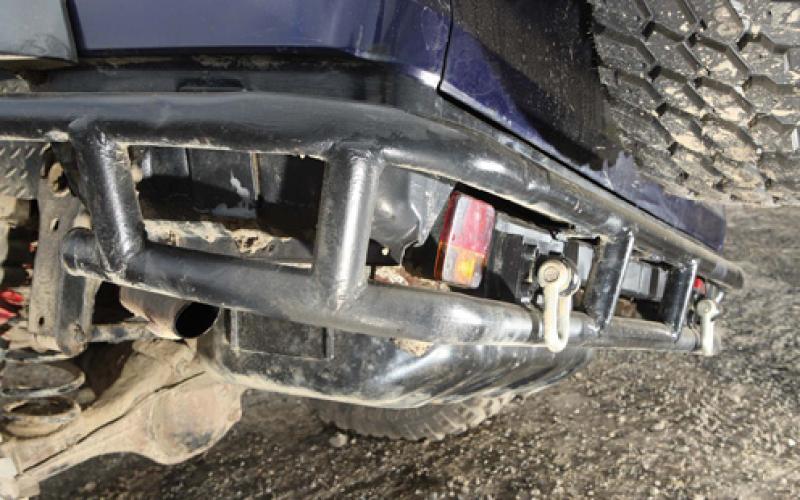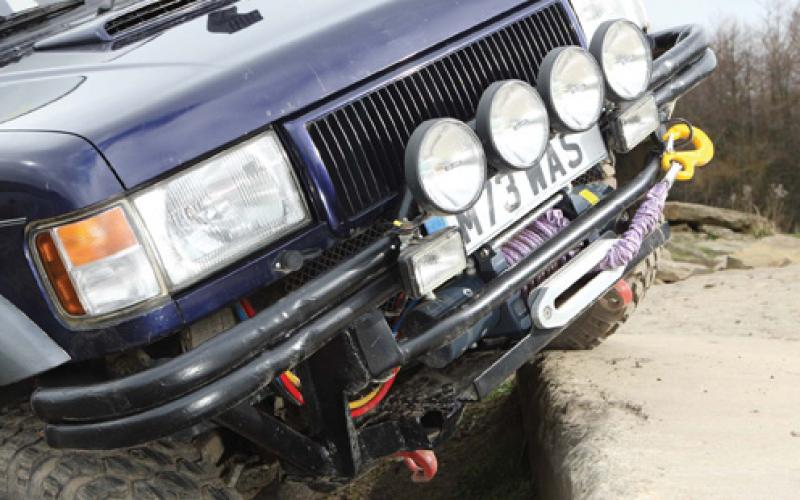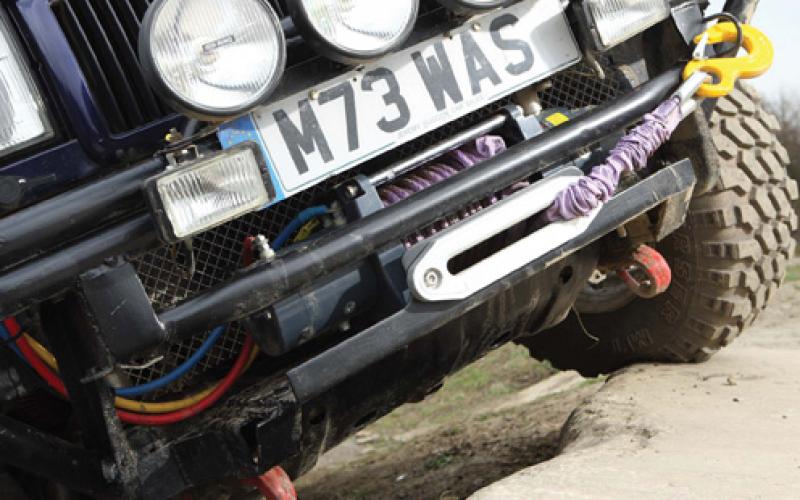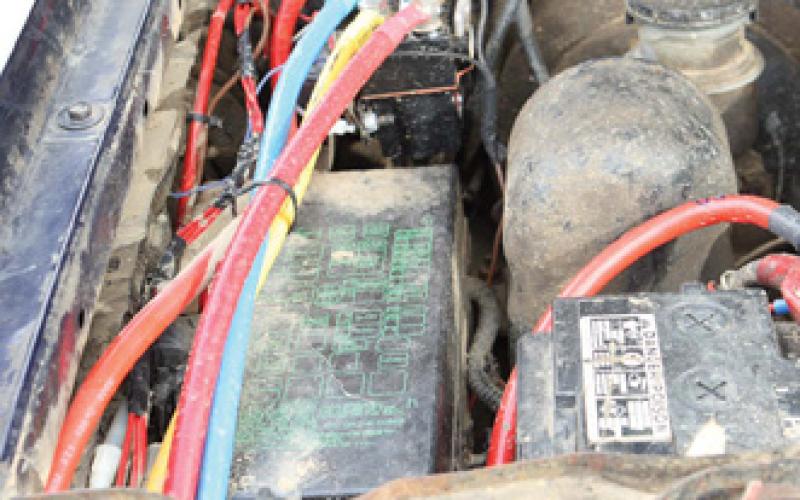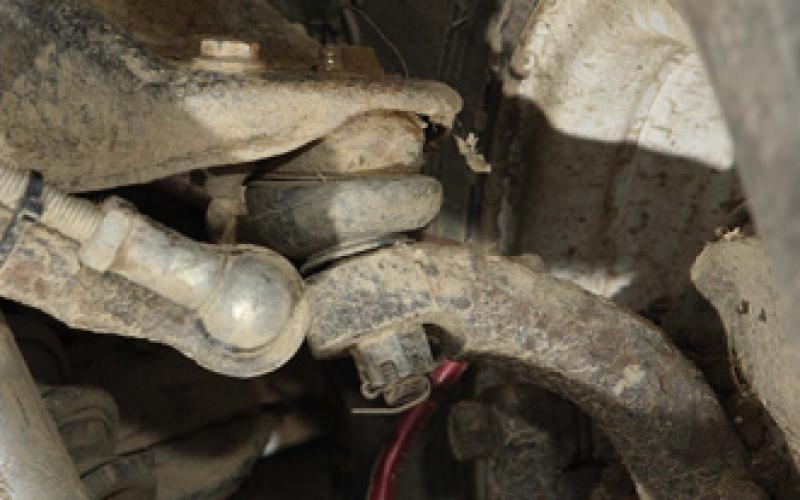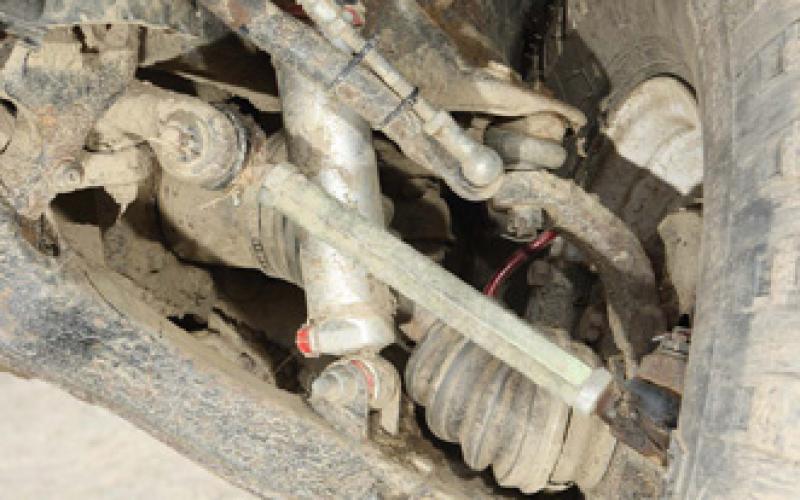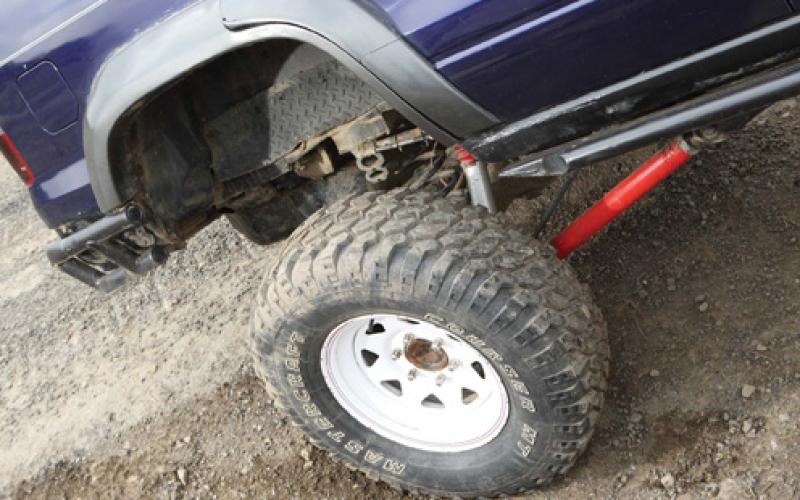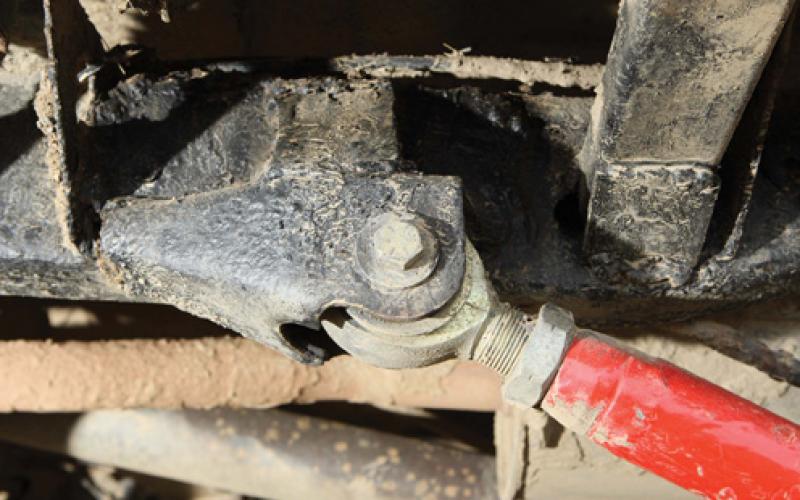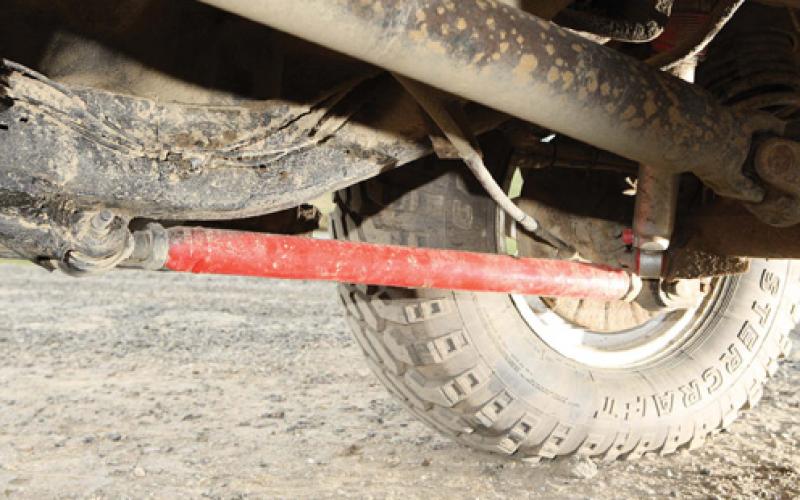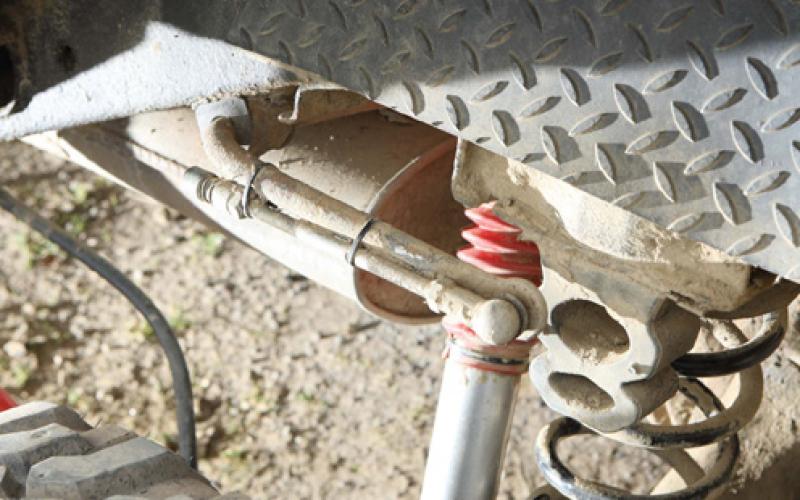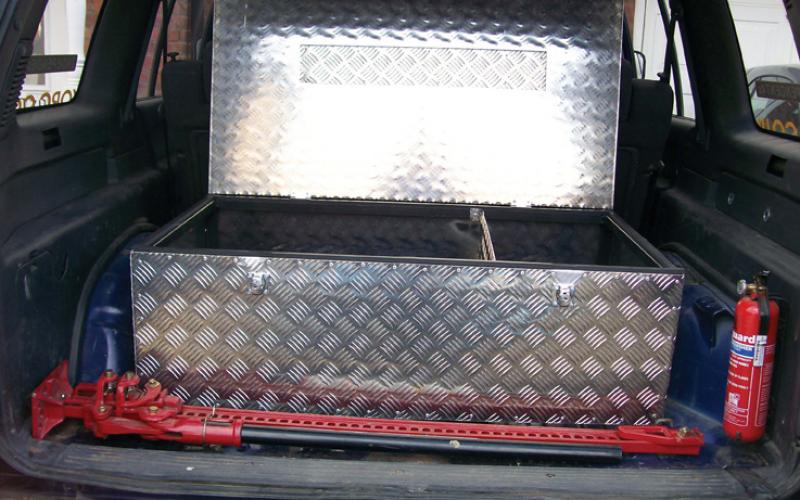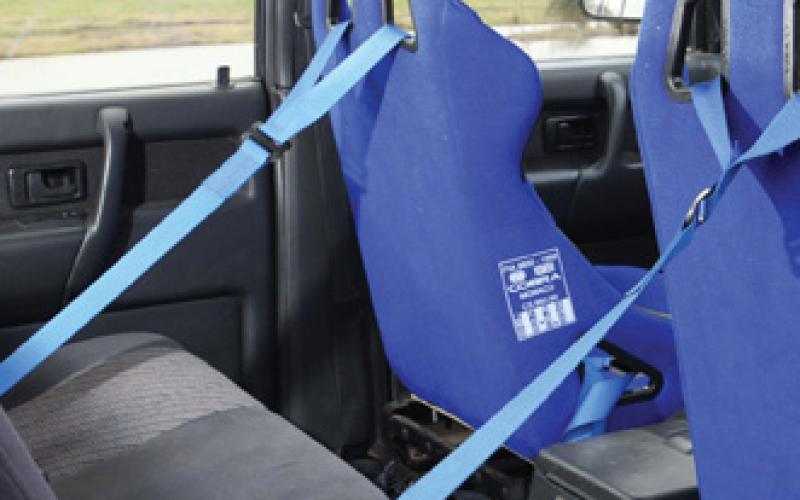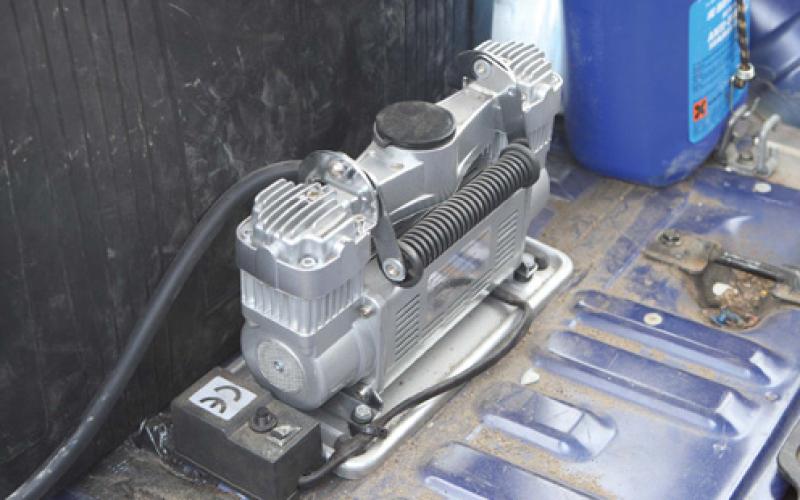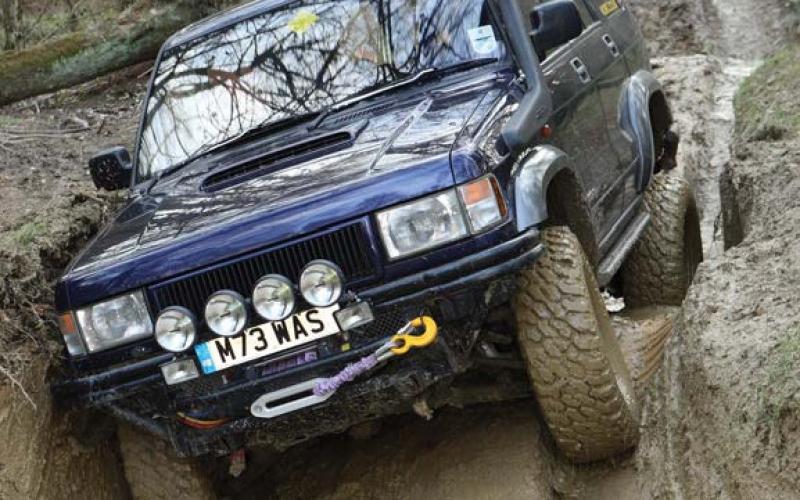 <
>
Gary Ramsay's Isuzu Trooper is one of the toughest off-roaders you'll come across. It features a wealth of heavy-duty components, most of which Gary made himself. Funny, then, to think that the vehicle's future was only secured after someone towed its back end off…
Try as we might to resist it, fate always has its way in the end. At any given moment, most of us can look back on the apparently random chain of cause-and-effect that represents our lives and say with some confidence that, had even the most minor set of circumstances been different in even the subtlest way, things wouldn't be the way they are now.
That might sound scarily fatalistic, as if we aren't truly in control of our own destinies. But what it really signifies is the exquisite sensitivity of our lives to the conditions surrounding us, which are often totally beyond our control. If Archduke Franz Ferdinand hadn't visited Sarajevo in June 1914, for example, Rupert Brooke might never have become a famous poet. Had Tony Blair and Gordon Brown not shared an office when they were first elected to Parliament, Peter Mandelson probably wouldn't be a Lord now. And had Stuart Pearce scored his penalty in the 1990 World Cup semi-final shoot-out against Germany, 'Three Lions' might never have been written, and English football fans would only have that dreadful song about curry to chant from the terraces.
More importantly for our purposes, had Gary Ramsay's friend Wavey not invited him along to a pay-and-play session at Parkwood 4x4 one day, the tricked-up Isuzu Trooper you see on these pages would probably never have existed. Were it not for that introduction to the delights of Tong, you see, Gary wouldn't have even thought of buying an off-roader, let alone modifying one.
It was never meant to turn serious, of course. It would be interesting to assess just how many owners of modded 4x4s begin their stories with that simple claim. 'I wasn't planning on modifying the vehicle too much,' Gary states. 'I wanted something that would be suitable as a daily driver and might also raise a smile at the weekend when I took it green laning.'
With a 50-mile round trip to work to consider, Gary was understandably keen to source an affordable truck that would combine the attributes of reliability and comfort. That, he figured, pretty much ruled out anything with a Land Rover badge, and his shopping list rapidly narrowed to the trusty Trooper.
He eventually chose to buy a 1994-registered 3.1 turbo-diesel long-wheelbase Duty. Having spent months looking at various vehicles, Gary was forced into action when a chance encounter between his parked Mondeo and a motorcycle made the need to find a replacement car all the more pressing. 'I thought the Trooper would be a bit unusual,' he remarks, 'and I eventually opted for the LWB because I wanted the extra space.'
Bar a set of nasty three-spoke alloys from the tacky end of the aftermarket, the car was completely standard when Gary took delivery of it. That's more or less how he intended things to stay, although it would have been rude not to fit a set of oversized mud tyres in order to make the most of the Trooper's potential in the rough stuff. A set of 265x75R16 Colway Machos was duly put in place, and Gary was more than happy with the world of off-road action that lay temptingly before him.
Happy, that is, until he gave some thought to the vehicle's underside… and then he didn't feel quite so contented, after all. When you rely on your 4x4 as a daily hack, it adds a whole layer of pressure to your off-road antics. One false move can punch a hole in the car's belly, and suddenly your weekend fun has cost hundreds of pounds and ruined your chances of turning up to work on time on Monday morning.
Mindful of this risk, Gary thought it sensible to make one further modification to his Trooper before introducing it to the brown stuff. He duly knocked up a 6mm thick aluminium skid plate to cover the engine and gearbox, working on the basis that ally would offer just enough protection to ward off a stiff attack by mother nature, but wouldn't bring too significant an increase to the vehicle's weight. With that task completed, Gary prepared for some well-earned playtime.
The manipulative hand of destiny once again played its part in Gary's off-road career, however, when a combination of tree roots, deep water and thick mud contrived to put his Trooper out of service. A former owner had attempted to repair the rotten rear crossmember, a job that was only revealed as inadequate when Gary got stuck and needed rescuing. If you're wincing a bit while reading these words, we're with you…
Thus Gary was faced with a stark choice between scrapping his now beloved 4x4, or repairing the snapped chassis section, failed clutch and twisted crossmember that had resulted from the fateful rescue attempt. Needless to say, he went for the sensible option… and set about planning the Trooper's re-build.
Since the car was going to be up on blocks for a while, anyway, Gary figured he might as well indulge in some performance-enhancing modifications. 'I wasn't using the Trooper as my daily driver any more,' he explains. 'So I felt liberated to turn it into a more hardcore off-roader.'
First up was a major programme of chassis repairs, with integrated swivelling recovery points at the rear. An entirely new rear section, made from thick steel plate and seam-welded together, was fitted by means of sleeve-and-brace joints to the remaining mid-section, thereby replacing the weak link in the Trooper's previous repair.
Not wanting to risk another ignominious structural collapse during an off-road sojourn, Gary also attached the rear crossmember to the top and bottom of the chassis rails, rather than simply welding it to the ends as would be the norm. With all the extra metalwork involved in the rebuild, it's fair to say that nowadays, a small bomb could go off beneath the Trooper's back end and its occupants would probably just think someone had broken wind in the vicinity of the cabin. 
With the help of his friend Chris, Gary also took advantage of the opportunity to construct beefier front and rear bumpers for his vehicle. The front unit was, in the end, short-lived, because Gary subsequently rebuilt it to accommodate a Champion 9500tds winch, running with Plasma rope. 'I didn't fancy selling my vital organs in order to fund an off-the-shelf winch bumper,' he laughs. 'So I decided to modify the tubular front bumper instead.' Continuing the beefed-up theme, Gary also strengthened the front crossmember and chassis rails, in order to ensure they were up to carrying the extra weight of the winch.
With all the extra weight generated by the reinforced structural components, you might expect Gary to have upgraded the Trooper's engine. He hasn't, though, preferring to stick with the rugged 3.1TD lump that was fitted in the Isuzu factory. An Airflow snorkel ensures useful wading ability, and Gary removed the EGR valves and associated pipework and control system from the engine in order to improve its lung capacity. Other than that, the set-up beneath the bonnet is pretty much standard.
The same is true of the gearbox and transfer case, on which the only modification has been to raise the breathers to the level of the engine bulkhead. The propshafts and axles are also stock components; one advantage of the Duty model for off-road use, as compared to the base-spec and higher-grade Citation and Insignia versions, is that it has a factory-fitted limited slip differential, providing a little extra traction when things get mucky.
The vehicle's axles may be largely standard, though, but its suspension is anything but. Researching the options for an upgrade, Gary found that lift kits for Troopers were not easily sourced from UK suppliers. Thus he finally contacted US company Independent4x, which was able to supply him with the necessary equipment to raise the truck's ride height by three inches.
Up front, things are pretty simple, by virtue of the limitations imposed by the Trooper's independent set-up. The torsion bars have been cranked up by a few inches, and the upper ball joints have been flipped – relocated from the top of the suspension arm to its underside. In addition, quarter-inch spacers have been added in an effort to maintain a sensible camber. Gary also fitted low-profile droop snubbers; another Independent4x product, these replace the standard bump stops on the upper wishbones to allow greater downward travel.
If the Trooper's front suspension offers only a limited opportunity for modification, the rear live axle is a different kettle of fish. Here, a pair of +3-inch Old Man Emu coil springs give a welcome boost to proceedings, and are complemented by the Rancho RS9000XL adjustable shock absorbers that feature all round. Heavy-duty trailing links, which are also adjustable in length, are rose-jointed, allowing a high degree of flexibility to the rear axle, compensating for the comparative lack of travel that's an inevitable consequence of even the best-tuned independent set-up. The configuration does work pretty effectively – as with any independent-sprung off-roader, the Trooper has a tendency to ground out in really deep ruts, but it's certainly a long way evolved from its original factory specification.
The truck's on-road manners have been more or less safeguarded, too, thanks to the anti-roll bars that feature on both axles. Gary has installed disconnects on these, enabling him to maximise wheel droop off-road without feeling as if he's driving an enormous jelly during the journey home. As it happens, indeed, the steering components are resolutely non-jelly like in their consistency, featuring heavy-duty track rods that are camber-adjusted to take account of the lift.
With the extra ride height from the suspension upgrade augmented by 1.5-inch alloy body spacers, there is ample room beneath the Isuzu's arches for the 285x75R16 Mastercraft Courser MTs to which Gary has upgraded during the course of the build. These come in at around 33 inches in height, and look positively pornographic on the 7x16 white eight-spokes he fitted in place of those girly alloys. Gary extended the Trooper's wheelarches in order to fulfil the expectations of the MOT testing station, and steel-braided brake hoses ensure that the middle pedal continues to do its job efficiently. These are extended, too, to obviate any concerns about the extra droop on the suspension trying to turn the standard-length original components into the world's least effective check straps.
A pair of home-made rock sliders, each with an added tree-rubbing tube on its outside edge, provide a different kind of reassurance, ensuring that few obstacles will damage the vehicle's replacement sills. Further armour comes in the form of a fuel tank protector (Gary replaced the Isuzu's rotten metal diesel tank with a plastic component taken from a Vauxhall Frontera), and the tubular rear bumper. As Gary says, this latter component isn't especially pretty, but it's certainly strong. And on an off-roader, a bumper that isn't strong won't be looking terribly pretty for very long anyway.
Besides, if it's eye-catching looks you're after, your attention will already have been taken by the plethora of extra lights the vehicle sports – four spot lamps above the winch, and two smaller driving lamps on either side of the number plate. It's not quite as spectacular at the rear, with trailer lights being utilised between the boot sill and bumper as a temporary measure, but Gary's intention is to replace them with a set from an imported Isuzu Bighorn (the Japanese version of the Trooper). These are located in the rear pillars, which keeps them away from water as well as improving the overall finish of the vehicle's back end.
Given the amount of auxiliary electrical gear on board the Trooper, you might be surprised to hear that Gary hasn't upgraded its batteries or alternator. That's partly because the vehicle came with twin batteries as standard, and he doesn't see the point in replacing them until they conk out. This might be some time away, too, since he uses a control switch in the engine bay to direct charge to the lights, CB and winch when he's off-road. For the rest of the time, the switch is left off and these components aren't given any juice.
When it comes to the interior environment, Gary has transformed the Trooper from a comfortable family holdall to a stripped-down off-road hero. The carpets have gone, and the rear seats are used as anchor points for the racing harnesses running through the Cobra Monaco bucket seats up front. A T-Max twin-cylinder air compressor is bolted into the boot space, along with a lockable storage box. This provides a home for tools, spare parts and recovery gear, and along with the fire extinguisher and high-lift jack helps to cement the idea that this truck is about as far away from Gary's original plan for a daily-driver-cum-weekend plaything as it's possible to be.
And therein lies the rub, because try as he might, Gary has been unable to resist the inexorable pull of his off-road fate. In fairness, he hasn't tried all that hard – sourcing modifications from the other side of the Atlantic, spending countless weekends and evenings in his garage welding and hammering, and constantly refining the build to suit his developing needs aren't really the actions of a man who is trying to avoid a life of 4x4 enthusiasm.
But it does all go to show: when it comes to fulfilling our destiny, we are but flotsam, caught in the tides of the gods. Or to put it another way, once you've had a taste of the off-road way of things, you're pretty certain to be well and truly hooked.
TROOPER, BALL-JOINT FLIP, DIY ROCK SLIDERS, DIY SUMP GUARD, DIY TANK GUARD, DIY REAR BUMPER, DIY FRONT BUMPER, CHAMPION WINCH, OLD MAN EMU SPRINGS, T-MAX AIR COMPRESSOR
Share this article