More pulling power to the people as Goodwinch introduces the twin-top TDS
Originally Published: December 2015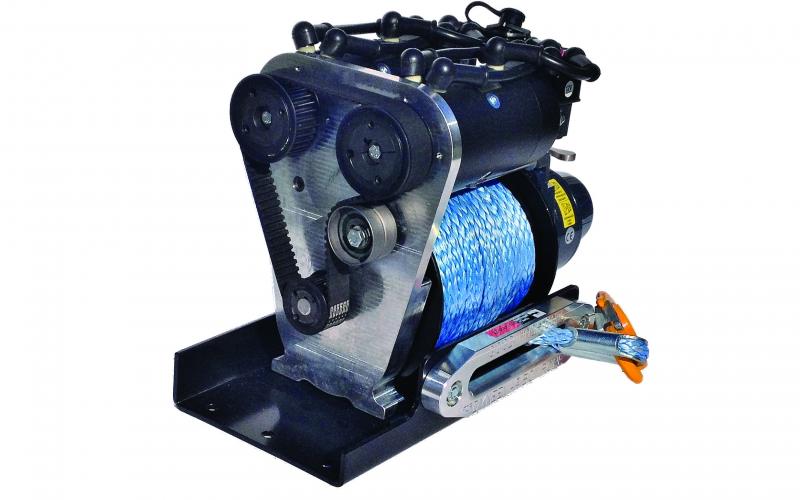 <
>
GOODWINCH'S HIGHLY-REGARDED BOWMOTORS have been appearing in challenge-spec winches for many years. And of course the company's own range of TDS Goldfish units have been a favourite on everyday Land Rovers for longer still, offering dependable recovery power at the sort of prices which have long been making people question the need to spend more.
But David Bowyer, the man behind the company, is more than just a businessman. He's a Landy-loving off-roader who still goes green laning for a hobby after all these years – and he still puts his heart and soul into the products he develops.
Products like the latest Twin-Motor TDS, which is designed for competition users looking for the fastest pull possible.
In fact, this has a choice of three speeds. So you can use it for an everyday recovery – say if your next door neighbour wants a bush grubbing out, as they so often do, or a lane fascist has dumped a load of heavy garbage across a right of way in the mistaken belief that you don't have every right to shift it.
You can also up the tempo for a faster pull – or, in the thick of competition use, crank it up to max for super-fast perfomance.
Other options include the size of drum you'd like with your fast, waterproof winch. The Twin-Motor TDS range gives you the option of standard, large or extra-large drum to suit whatever needs you may have.
And then of course there's the motors. Plural. The Bowmotor 1, 2 and 3 are all compatible with Goodwinch's Twin-Top unit – all are extremely durable, as has been proven in year after year of hardcore competition use, but each has brought more power to the game than the last.
So, that there's a good wide range of choices to think about. Tick every box and it won't be a cheap winch – though when you compare one of these to base-spec versions of some of the 'jewellery' winches on the market, going with Goodwinch looks like better value than ever.
Talking of value, the new Twin-Motor TDS will be on display at the Great British Land Rover Show on Sunday 29 November. That's the show with the free tickets – and Goodwinch will be there in all its finery. Show discounts? Get in there and ask.
In the meantime, the advent of the Twin-Motor TDS means the Goodwinch range is now bigger and better than ever. You can find out more by visiting www.goodwinch.com.
Share this article