Ideal For Laning Days: A 12V Plug-In Cool Bag
Originally Published: July 2013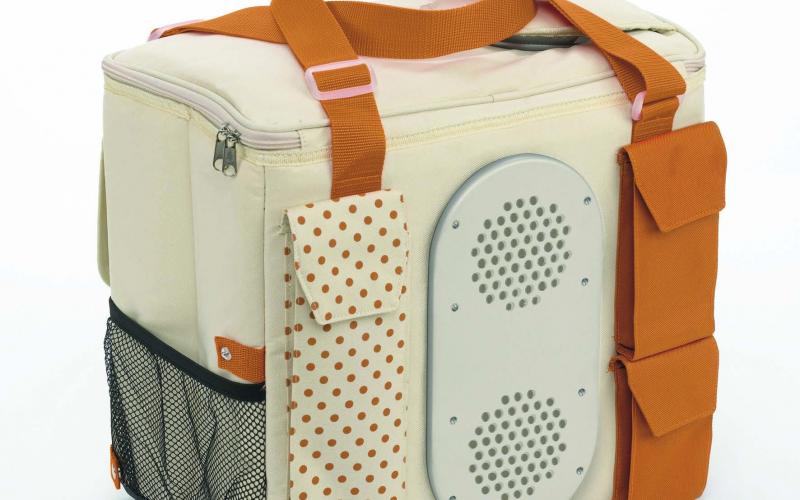 <
>
As we write this, the sun is shining. By the time you read it, we'll probably be into the now-traditional Great-British-six-month-long-autumn-that-starts-in-mid-June, but never mind. We all still think we're going to have a summer, and that can only mean one thing: cool bags.
As cool bags go, Waeco's S32 is very cool indeed. And it's relevant, too, to all of us who don't own a fully kitted expedition truck with a grand's worth of plumbed-in fridge in the back.
Why? Because this little beauty ain't no normal cool bag. It's the kind of cool bag you plug in to a 12-volt socket, and with a capacity of 32 litres it'll provide all the refrigeration 99% of 4x4 drivers will ever need. Soft drinks that don't taste like sweetened warm tar by mid-morning? Sandwiches you can still eat by lunchtime without needing to spend the afternoon throwing up? A visit to the chiller in the last local shop you pass on the way to the lanes? Sorted, sorted and sorted.
Made from hardwearing polyester, the S32 has an easy-access bottle compartment and various outside pockets, nets and zip storage. It packs away to an easily-stashed 40 x 14 x 37 cm, too, so it's nice and small. As is its price: we spotted it at Sewell of Leeds, where £43 including VAT (but plus carriage) is all it takes to turn your cool factor up to max. Go find them at www.sewellofleeds.co.uk.
COOL BAG, WAECO S32, SEWELL OF LEEDS
Share this article