No More Blown Fuses About Blown Fuses
Originally Published: October 2013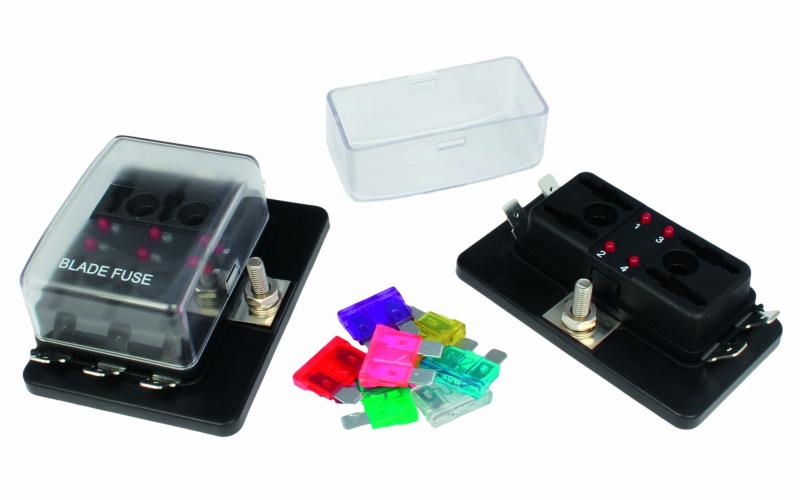 <
>
Things that really get on your nerves, part 47: the untraceable blown fuse.
You know the score. It's late at night on a green lane. The floodwater's filling your footwells. You're on a safari stage and the clock's ticking. That last punch is two feet away. Suddenly, your lights/wipers/winch/stereo fails and the bespoke fuse box you made with such skill has become a sea of confusion.
The good news is that 12 Volt Planet is here to help. The company's new standard-blade fuse boxes incorporate an LED in each slot, lighting your path to whichever fuse has blown. Definitely one from the 'why didn't anyone think of that before' school.
The boxes come complete with clear clip-on protective covers and are available in 4, 6 and 10-ways. Power is via a common stud, with each LED circuit completed via the fuses' blades. Prices? From £9.38.
Good, huh? Well, even better is that 12 Volt Planet also sells standard blade fuses with built-in LEDs, so you can plonk them into your existing fuse box or holder for the same result. It's the little things that make the big differences:  these ones are made at www.12voltplanet.co.uk.
12 VOLT PLANET, FUSE, FUSE BOX
Share this article