Leading From The Frontera
Originally Published: February 2006
Words: Tim Gibson
Pictures: Steve Taylor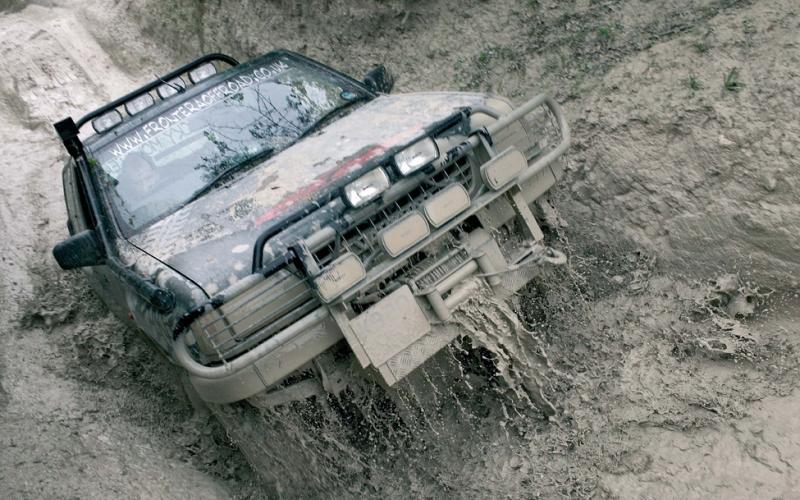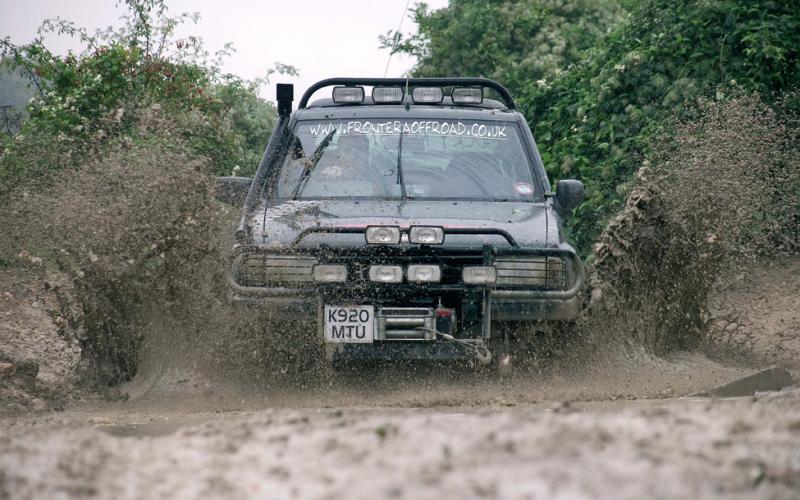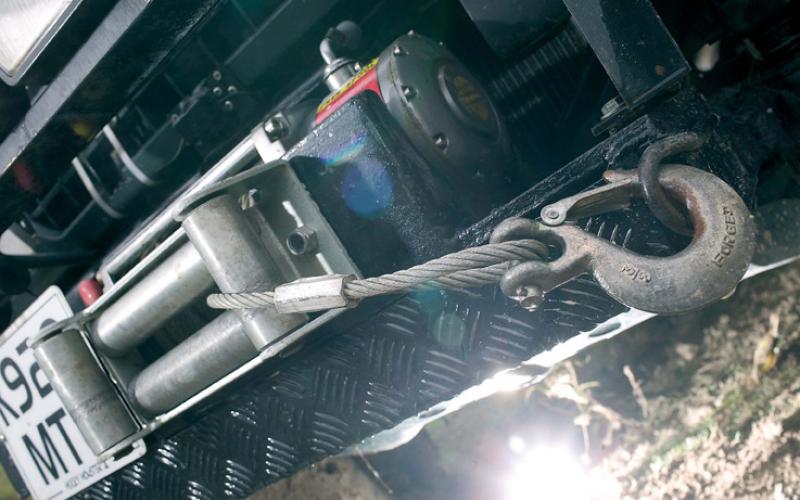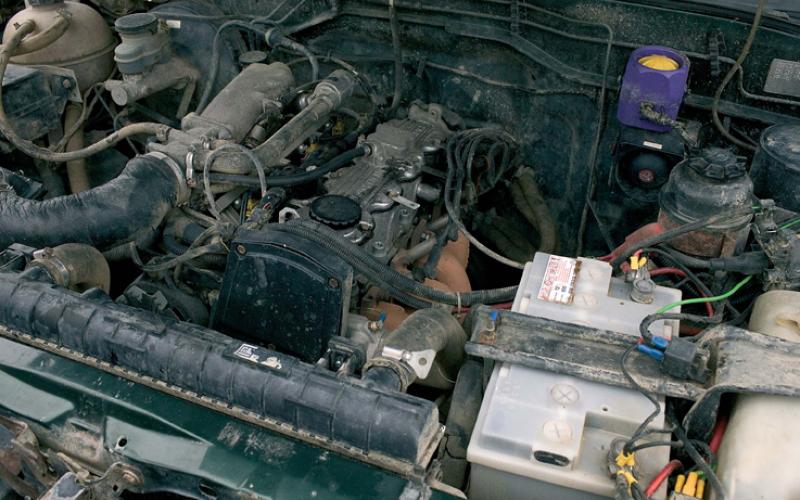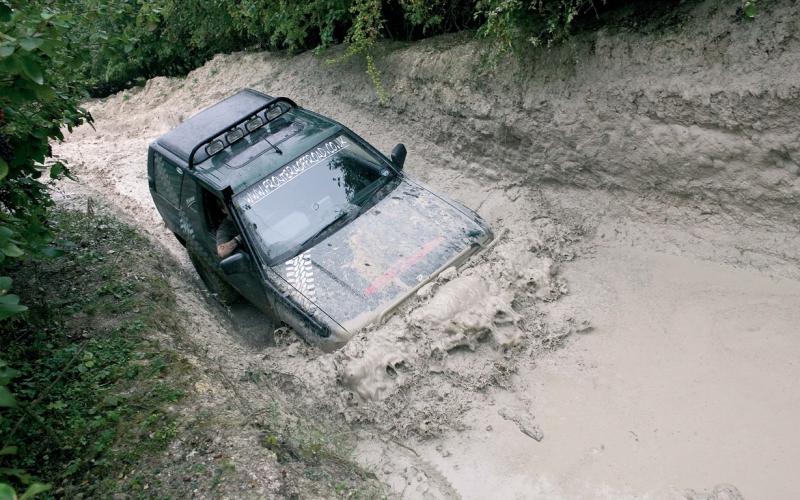 <
>
If you've always believed that Vauxhall Fronteras are unsuitable vehicles for off-road modification, it's time to think again. Kevin Prentice's pioneering modified 2.0 Sport is a fine example of what can be achieved with a bit of imagination – and what's more, the whole build cost just £2000 to complete.
When it comes to building modified off-roaders, there's a certain hierarchy that is implicitly accepted by many enthusiasts. At the top of the tree are Land Rovers and Suzukis – vehicles that are easy to modify, highly capable even in standard form and for which there exists an absolute wealth of accessories and parts. Occupying the next rung down on the modification ladder are Jeeps, and after that come Toyotas and Nissans. Again, most trucks bearing these manufacturers' logos are very capable in the rough stuff and, if you know where to look, it isn't difficult to get hold of gear that makes them even better.
After the big five, the ranking begins to get a little less clear cut. There are a fair number of Mitsubishis, Isuzus and Daihatsus doing the rounds, of course. And then you have vehicles like the Ford Maverick and the Vauxhall Frontera – erstwhile all-rounders but often regarded as more than a little compromised when it comes to hardcore off-road antics.
Which is why it is so refreshing to meet Kevin Prentice. His Frontera Sport is a really sorted off-roader that can hold its own in even the most extreme company. What's more, given that he only spent £950 on the base vehicle and has kept a tight rein on the budget ever since, it represents a hugely cost-effective way of getting some seriously muddy action.
'I owned a long-wheelbase Frontera prior to this,' he remarks, 'but I thought the short-wheelbase would be better off-road.' In retrospect, he's not sure about the extent to which this has been the case, and he misses the loading capacity of the bigger vehicle.
Nonetheless, he claims that he would never part with his Sport now and happily whiles away his spare time developing new modifications and playing on local green lanes and off-road sites.
Fronteras are surprisingly straightforward to lift, even though the independent front suspension uses torsion bars. These can be notoriously difficult to work on (not to say dangerous), but the Frontera's can be cranked up by as much as 3.5-inches – exactly the extent to which Kevin's vehicle has been raised. It makes the ride a little harsh, but this is offset by the increased ground clearance which, in turn, makes it possible to fit oversized tyres.
At the rear, a suspension lift is simple enough to perform on either leaf-sprung or coil-sprung derivatives. Because it was registered in 1993, Kevin's truck is fitted with the former on the rear axle; if anything, he reckons this is the easiest set-up to modify, because it involves nothing more than fitting a couple of extended shackles. On a coiler, it would be necessary to source a longer pair of springs… not too much of a chore, but more of a fiddle than the configuration on Kevin's car. That said, he has actually ordered a new set of leaf springs to install on his vehicle because the existing components have started to sag. These are not massively expensive, though, and they will give a further boost to ride height as well as replacing parts that are showing their age.
The suspension lift creates enough room beneath the arches for a set of 31x10.50R15 Bronco Grizzly-Claws, which deliver all the performance Kevin desires off-road. 'These tyres have a pretty aggressive tread pattern,' he explains, 'so they're not ideal on the tarmac. But they take an awful lot of beating in the mud!'
Given that the Frontera also serves as Kevin's daily transport, it's a surprise that his tyre choice is quite so off-road biased. It comes down to a matter of budget, however, and Kevin is a keen enough off-road driver to put up with a bit of discomfort on the asphalt in order to improve his chances of surmounting difficult terrain during the vehicle's play time.
One modification that is currently being mooted, and which will almost certainly result in the tyres being replaced, is a body lift. Given that he has extended the suspension as far as possible already, the next most cost-effective means of giving the car greater presence will be spacers between the body and the chassis. This modification won't provide any extra clearance in itself, of course, but it will create room for larger rubberware – in turn generating a little more distance beneath the axles.
When Kevin purchased the car it was without an MOT certificate, and he spent £200 getting it up to scratch. With a total outlay of a little over a grand, therefore, he had a fully road-legal 4x4 that was also capable of providing a bit of fun at the weekends. 'People don't tend to associate Fronteras with budget off-roading,' he remarks. 'But one look at the classified ads should be sufficient to change their opinions.'
A set of Pro-Comp ES9000 shock absorbers complements the tweaks to the suspension configuration, and Kevin is very pleased with how they perform. He is currently toying with installing a diff-lock in the rear axle in order to improve traction, although he claims to be perfectly happy with the open diffs that are standard on these vehicles.
Like many enthusiasts, if he does pursue the idea of a locking differential, it will probably come down to a choice between an air-driven unit from ARB and an electric one from Detroit. It is the latter unit that appears to be favourite at the moment, not least because Kevin makes his living as an auto electrician and possesses the skills to install a Detroit locker himself.
Nevertheless, he acknowledges the advantages associated with the ARB set-up. 'I think the on-board air compressor would be extremely useful,' he states. 'But I worry about the diff-locks not charging because of leaks in the system. There's no chance of that being a problem if I stick with an electronic unit.'
In an ideal world, Kevin would install a traction aid in the front axle as well, but he is not sure his finances will stretch that far in the short term. Besides, he is confident the rear unit will make a tangible difference to the Frontera's performance, so he is happy with the compromise.
A rather more extreme modification under consideration is the installation of a Rover V8 engine in place of the standard Vauxhall 2.0-litre unit. There is a 3.5 EFi Range Rover currently lying dormant in the Prentice workshop, and Kevin is wondering how well the engine – about the only thing on the vehicle still fully functioning – would slot beneath the Vauxhall's bonnet. No firm decision has yet been taken, but Kevin's prodigious ability for producing home-brewed modifications would make it a reasonably easy undertaking that would make a dramatic difference to the Frontera's driveability.
On the subject of Kevin's DIY skills, these are evidenced in much of the truck's metalwork. Working alongside a fellow Frontera enthusiast who happens to be a close neighbour, Kevin has produced a set of steel rock sliders, a front winch bumper and a stainless steel home-made snorkel. This latter component looks really impressive and Kevin reckons it cost about £17 to produce and fit.
As an active member of the Frontera Owners' Group (www.fronteraowners. co.uk), Kevin is always happy to offer advice to other enthusiasts. Indeed, a number of Fronteras are now fitted with the extended shackles he pioneered for his own vehicle. 'They cost about £30 to produce,' he remarks, 'so they represent a very cheap means of getting a suspension lift. It's no wonder so many club members want to get their hands on a set!
'A lot of people remain sceptical about lifting Fronteras,' he continues, 'but I think it's unjustified. Pre-1998 models even have telescopic steering, which removes one potential difficulty, so the trucks are crying out to be tinkered with.' Another tip he offers is that coil-sprung variants are easily lifted at the rear by fitting Isuzu Trooper springs. The Frontera is based upon an Isuzu design, and Kevin says the springs slot easily into place.
Owning one of the most modified Fronteras in the UK definitely has its advantages. Kevin is currently in negotiations to have the car polybushed at a fraction of the retail price because the firm importing the kit wants to test it out. He is actually something of a trendsetter in Frontera circles and if the kit proves to be a winner, it is surely only a matter of time before other owners start upgrading their vehicles.
Testament to Kevin's professional expertise is the electric fan, complete with manual override for wading, as well as a host of technology in the cabin. Most impressive is a television screen linked to a wireless camera, which is mounted to provide a view of the 11,100lb T-Max winch. This enables Kevin to keep an eye on how the cable is spooling without having to leave the comfort of the driver's seat. It comes in particularly handy when he's driving solo and needs to be behind the wheel when the winch is in use.
As yet there is no winch on the rear, though that's definitely work in progress – he's hoping to have another T-Max there before too long. He's also planning to replace the existing winch's steel cable with a synthetic rope in due course; he's not sure which brand he'll choose, but in view of the heat generated by the T-Max's brake under certain extremes of use (or abuse), it'll certainly be one that's shielded against high temperatures.
Other than a vast array of auxiliary lights and the inevitable satellite navigation system, the Frontera retains many of its original components. The standard 70-amp battery is soon to be replaced by a heavy-duty 90-amp unit, however, and this will run with a split-charge system for the winch and other electrical equipment. Kevin will of course do the necessary installation work himself before embarking upon the other mods he has planned in the months leading up to Christmas.
All of this demonstrates in emphatic style that the Frontera is anything but limited as the basis for an off-road project. Kevin's vehicle is constantly evolving and as our time with him demonstrates, he is nowhere near to running out of ideas for the future. Moreover, with every adjustment he makes, the vehicle gets more and more capable off-road. This isn't bad when you consider that Kevin reckons the entire build has cost just £2000 so far, including the initial purchase price.
Put simply, therefore, if the two basic ingredients of a decent modded 4x4 are off-road capability and the potential for performing ongoing improvements, the Frontera has a great deal to recommend it. And when you can have a well sorted, relatively modern vehicle parked on your drive for the sort of money that won't even get you much of a leaf-sprung Land Rover or Suzuki SJ, it begins to look like a very enticing option indeed.
FRONTERA, PRO-COMP SHOCKS, CRANKED TORSION BARS, BRONCO GRIZZLY CLAWS, PRO-COMP ES9000 SHOCKS, DIY ROCK SLIDERS, DIY BUMPER, DIY SNORKEL, EXTENDED SHACKLES, T-MAX WINCH
Share this article