Ready For Anything
Originally Published: June 2016
Words: Paul Looe
Pictures: Harry Hamm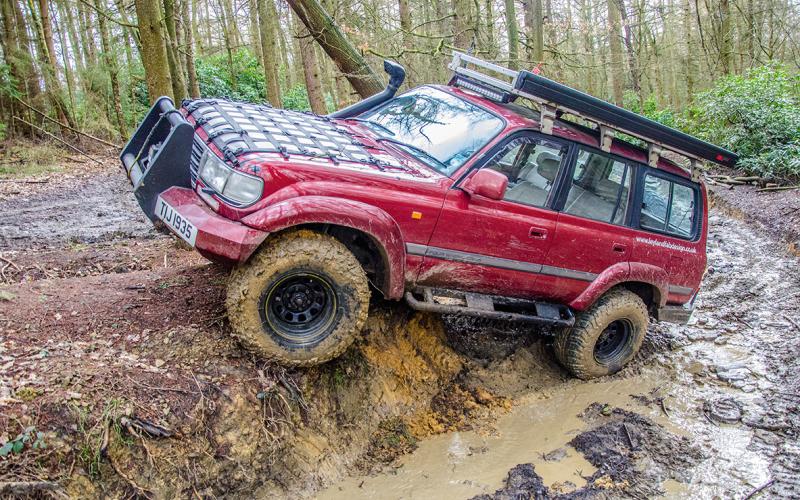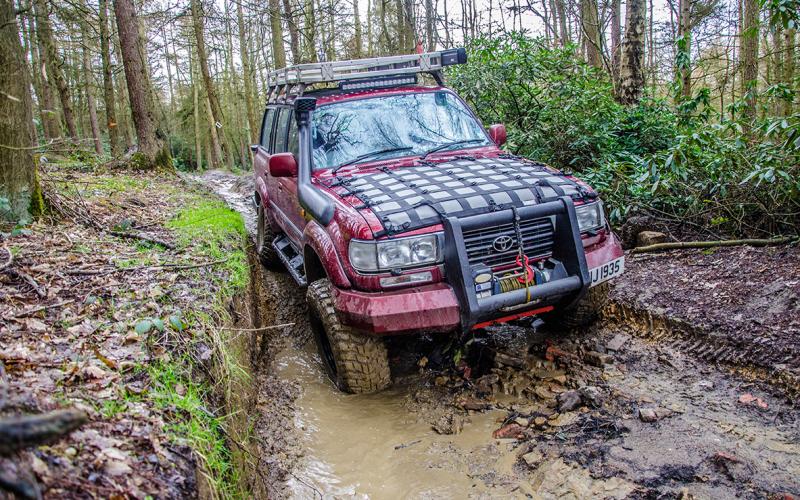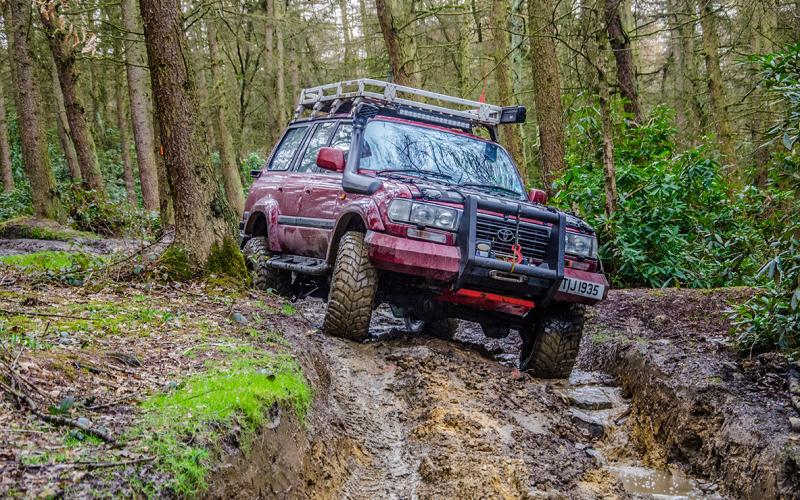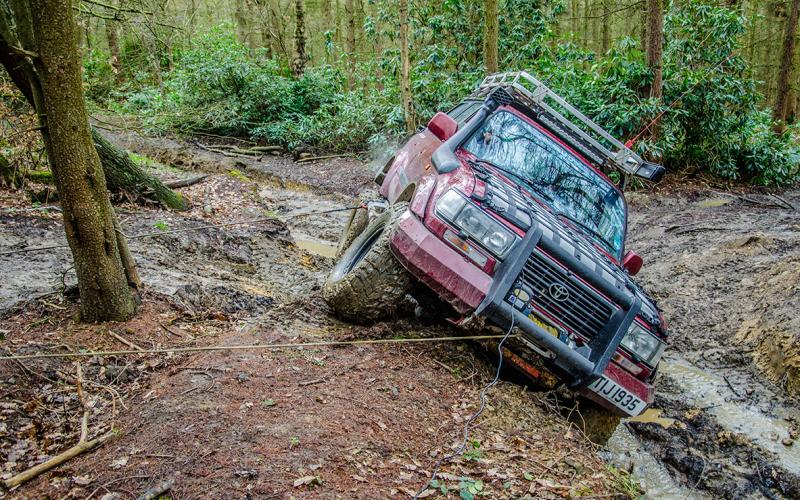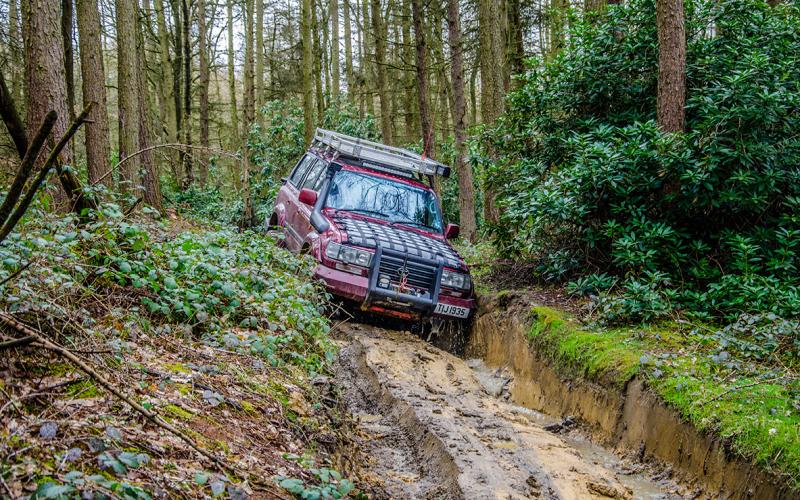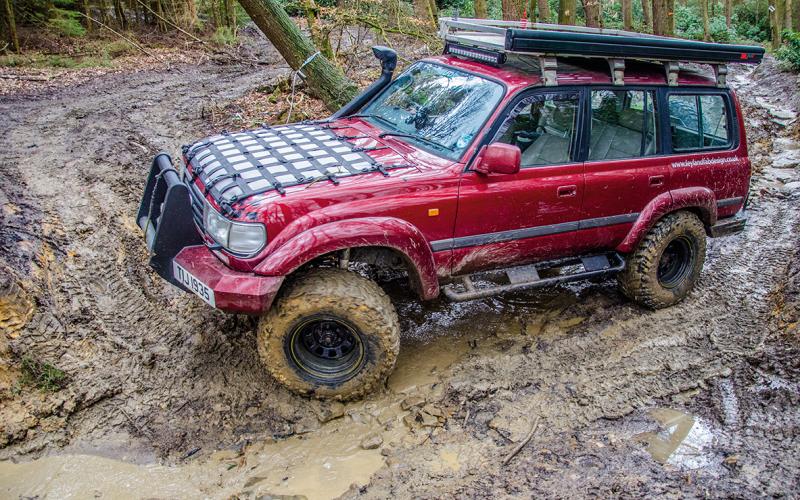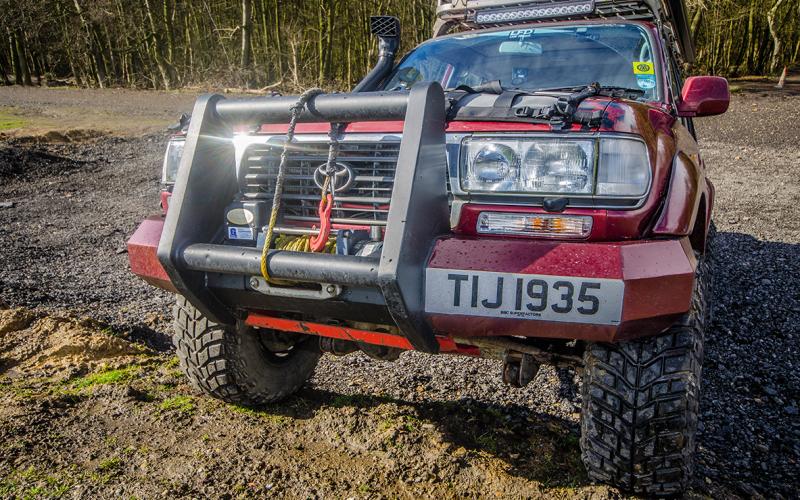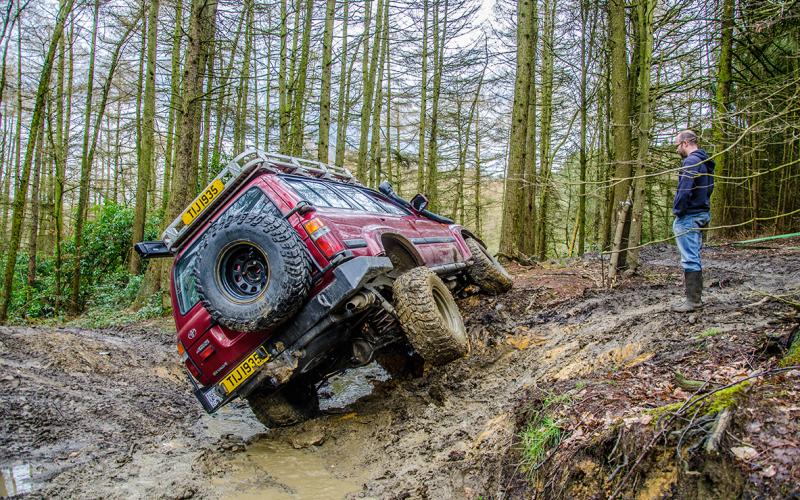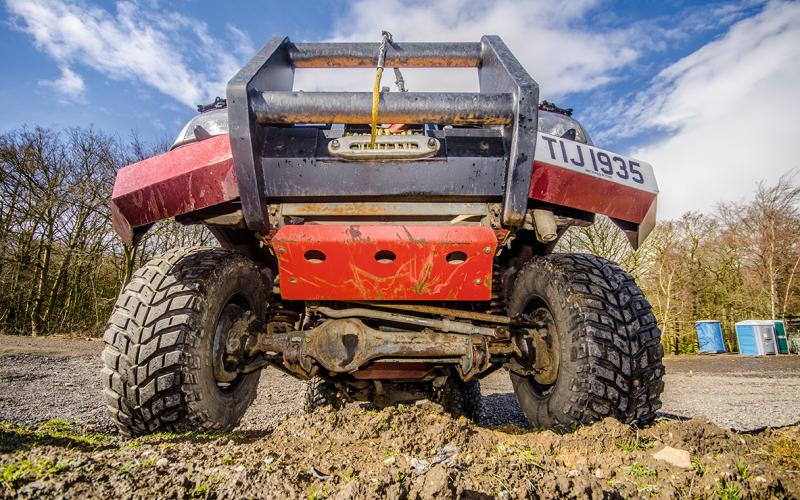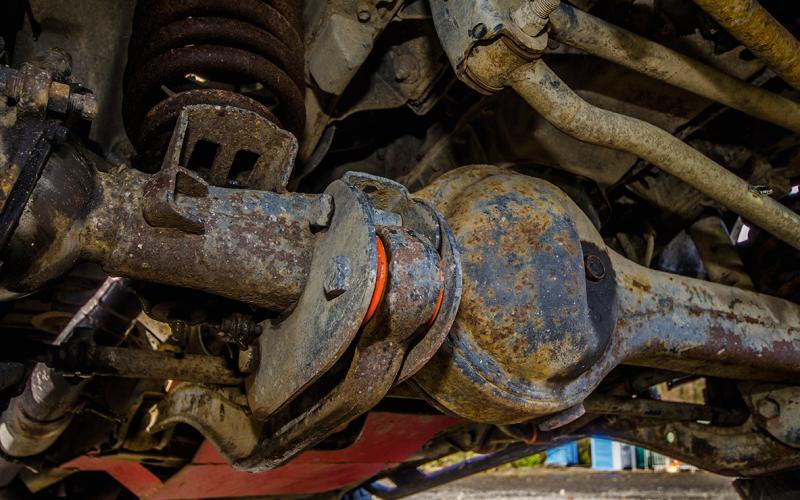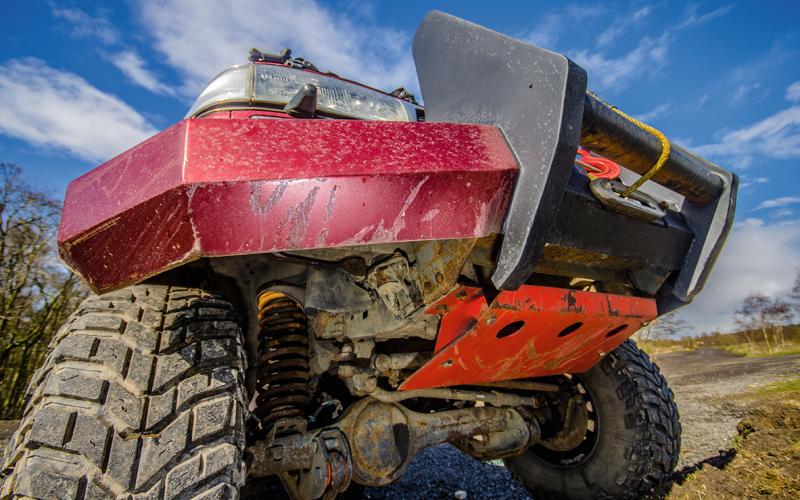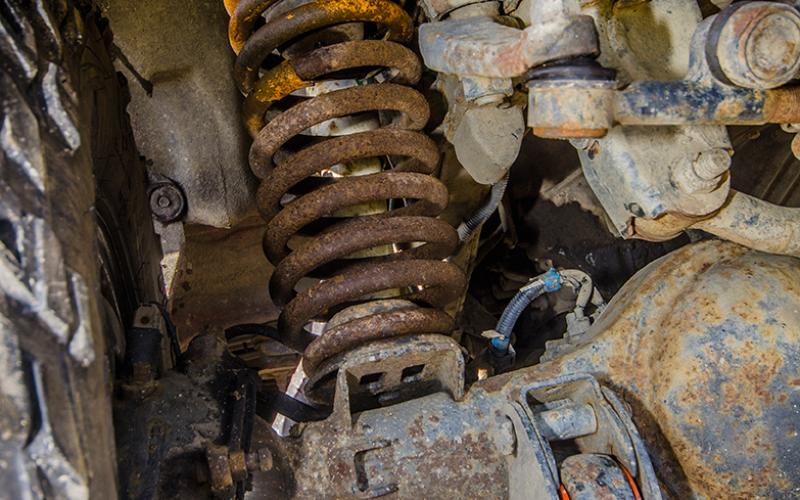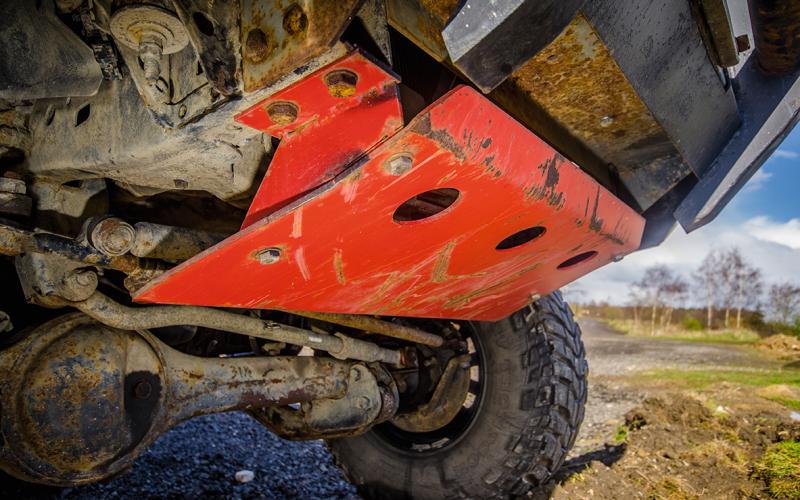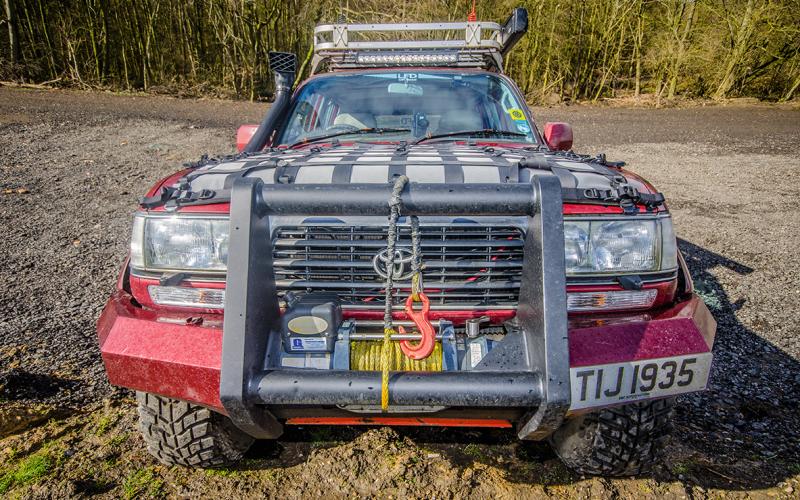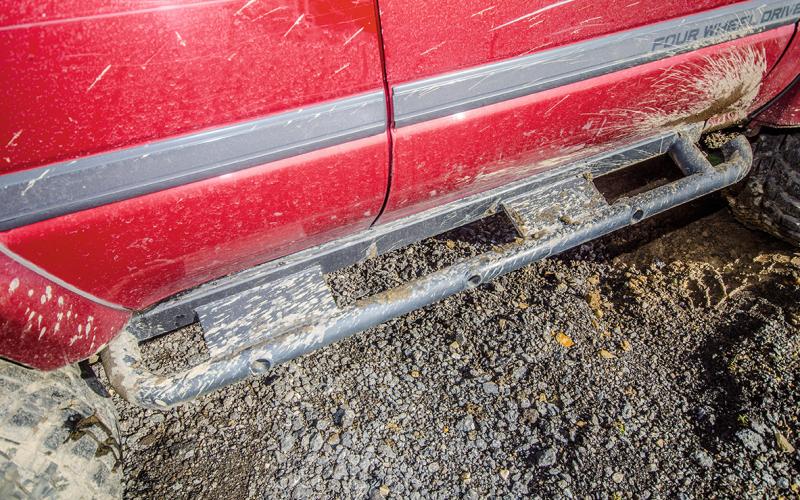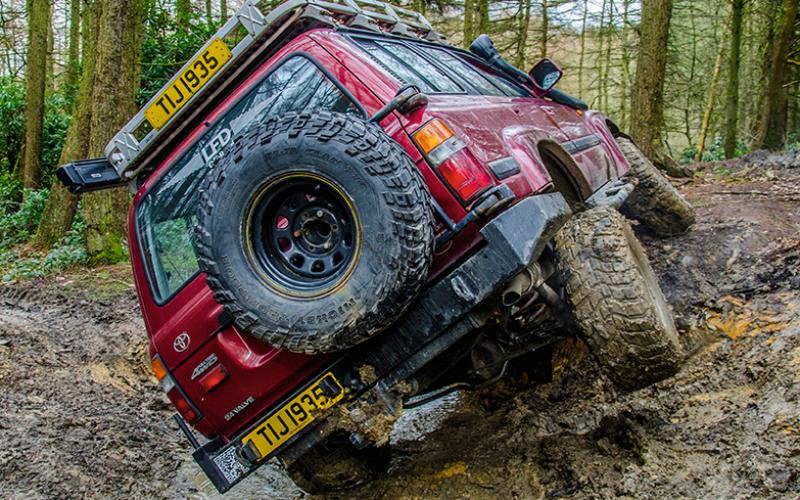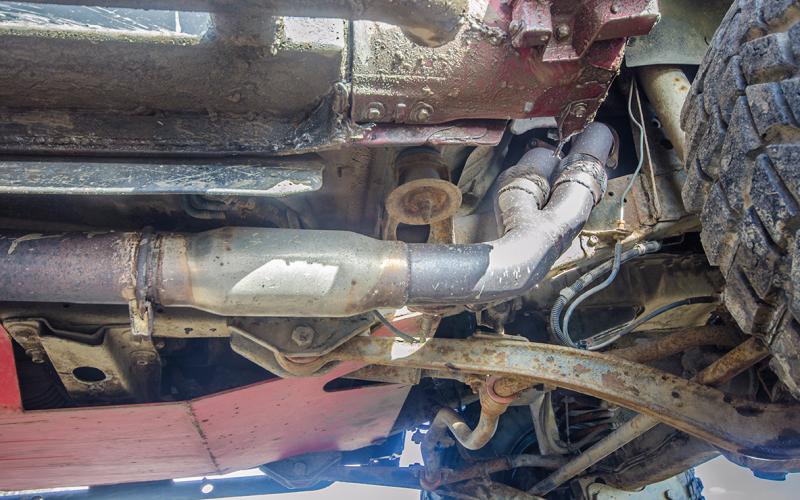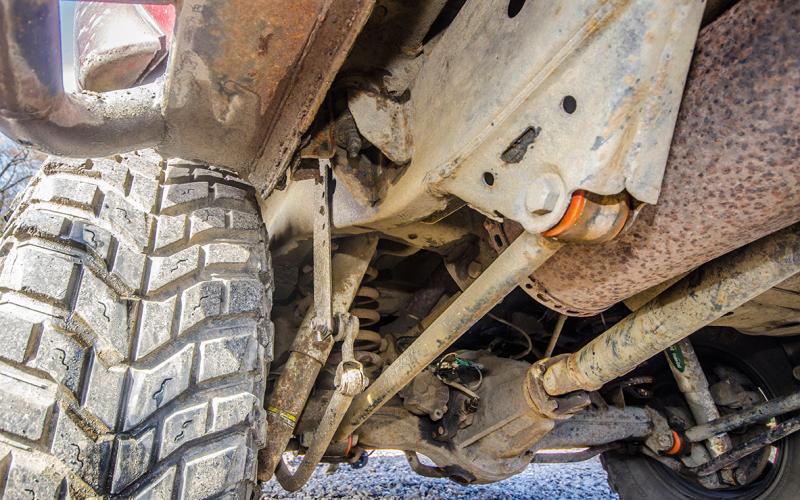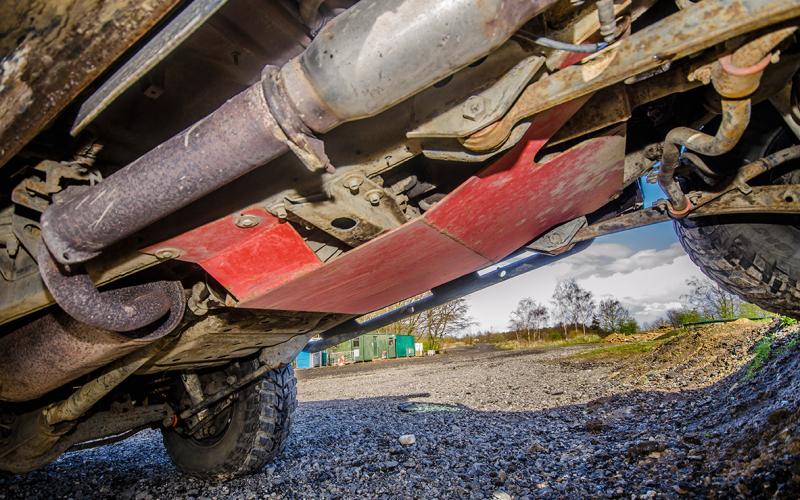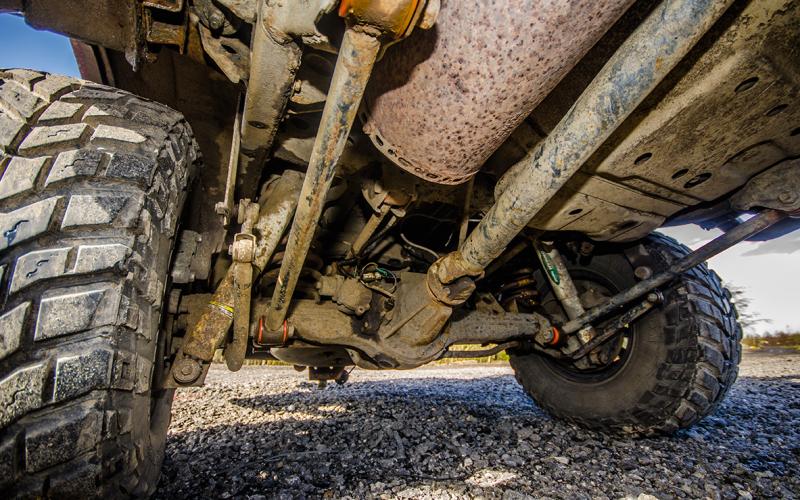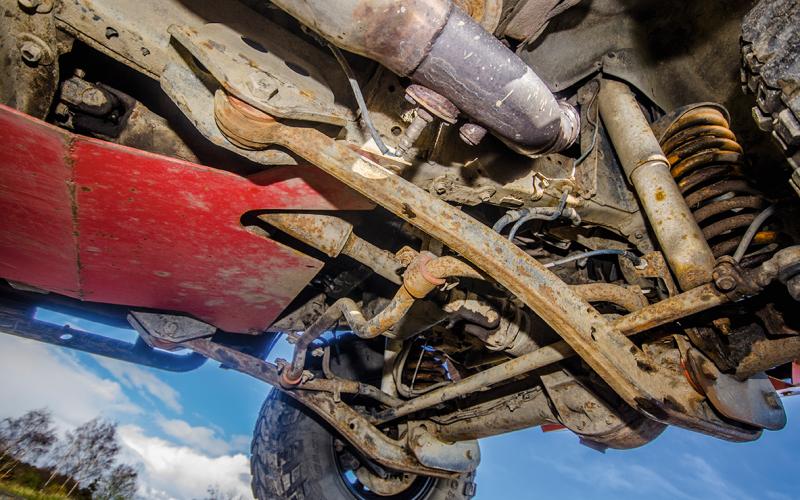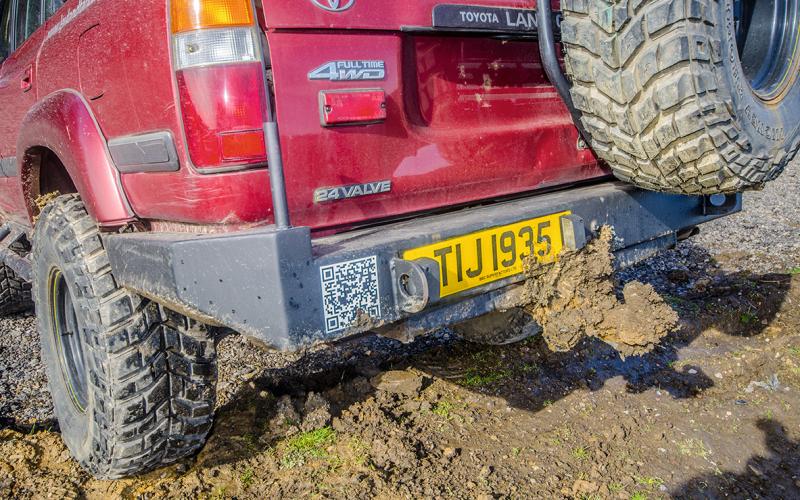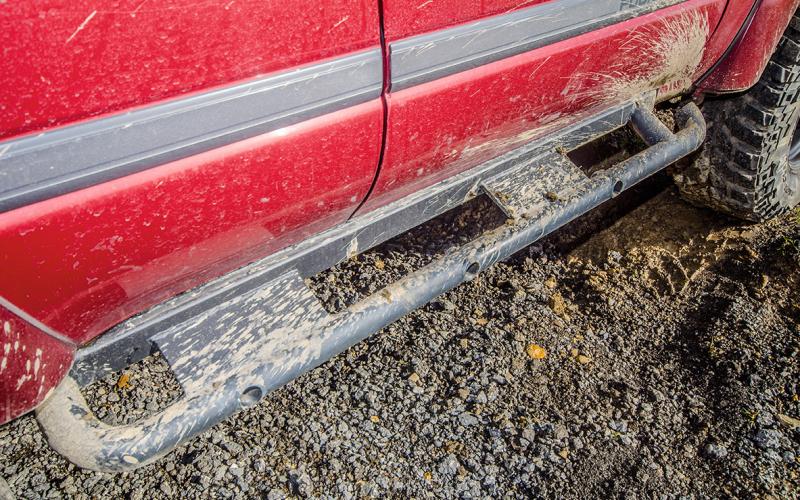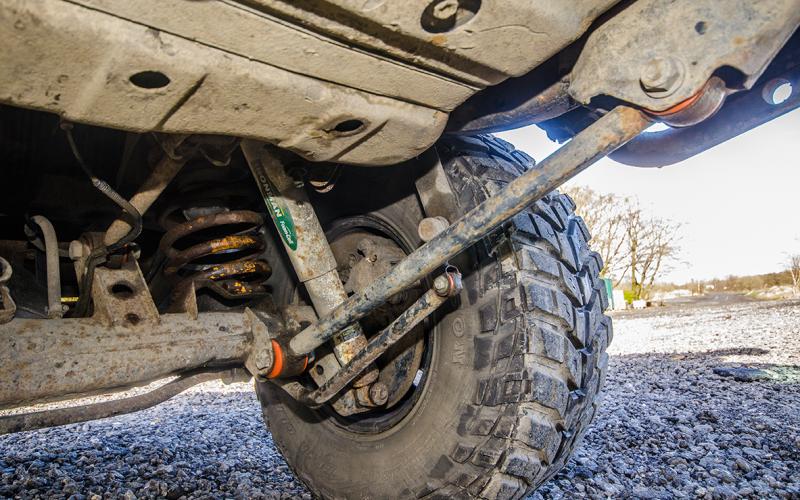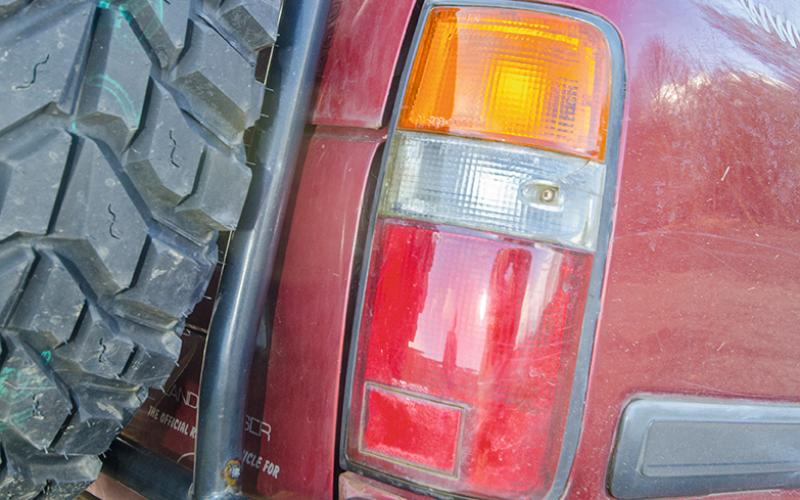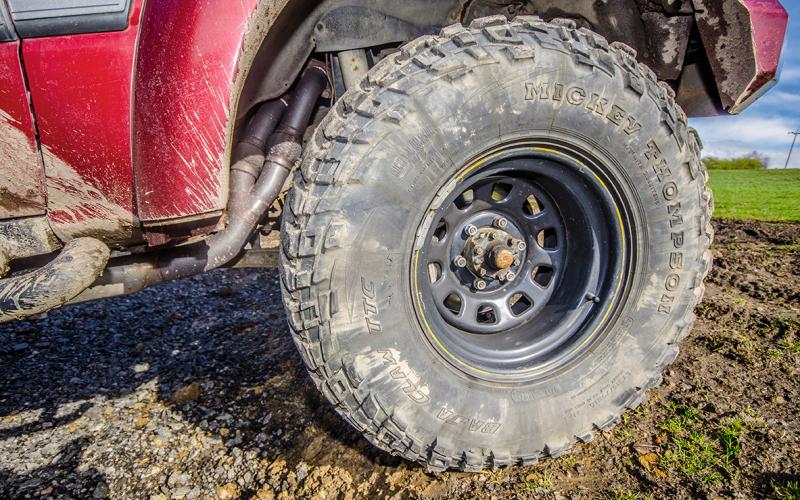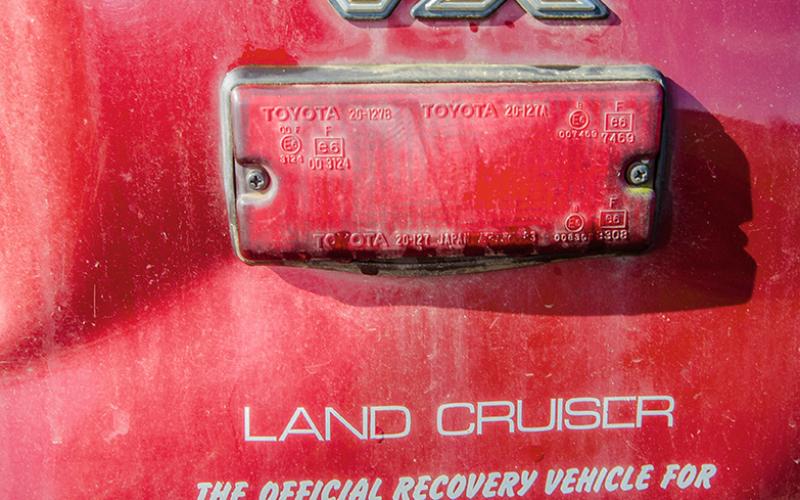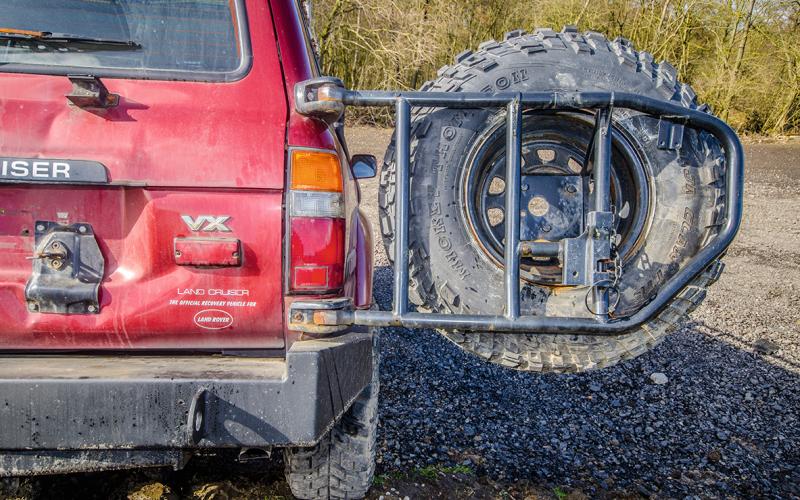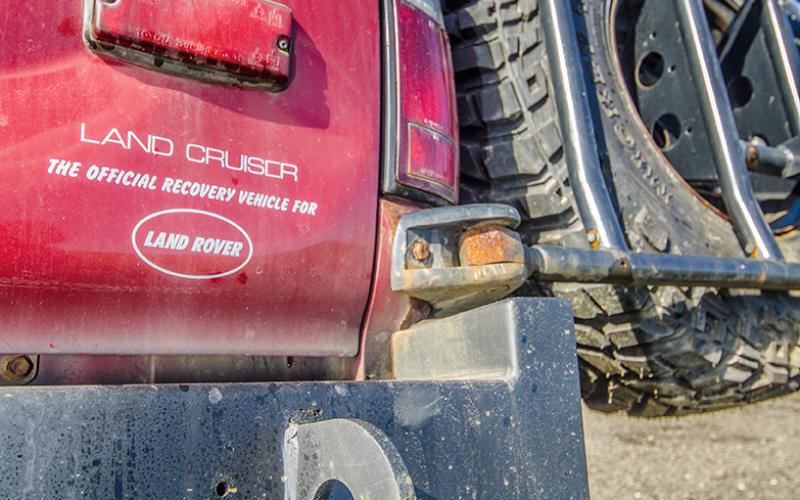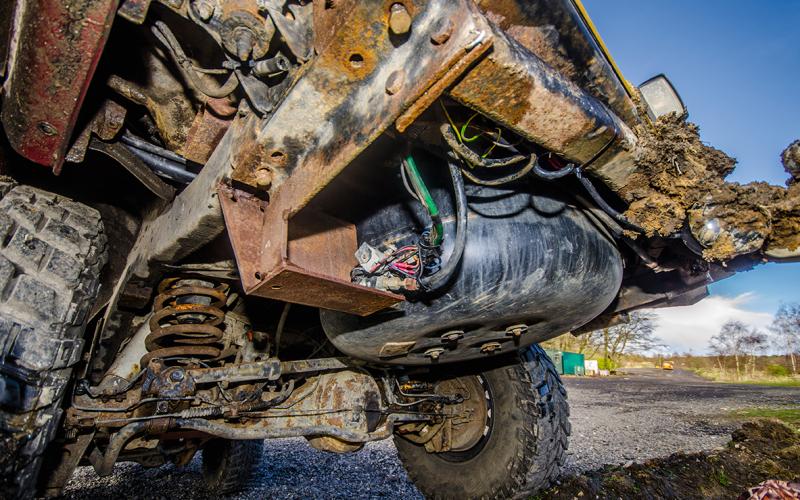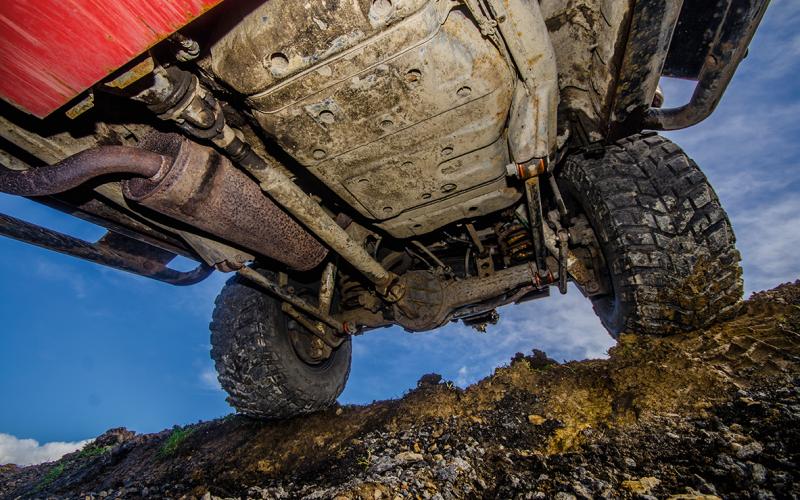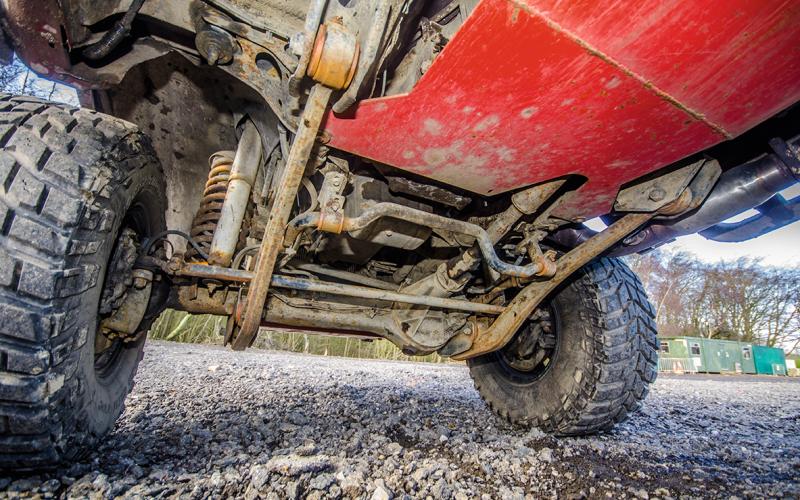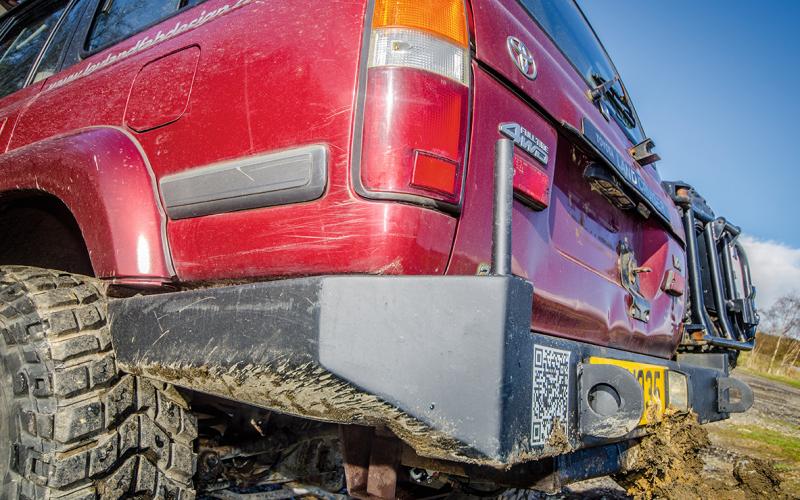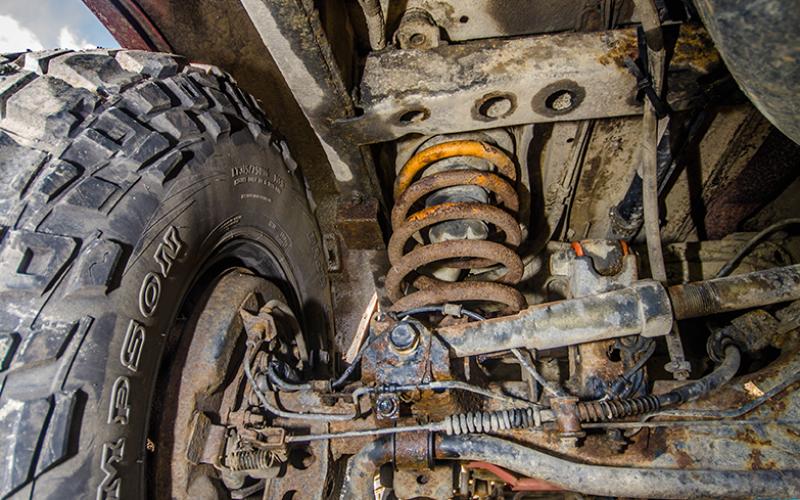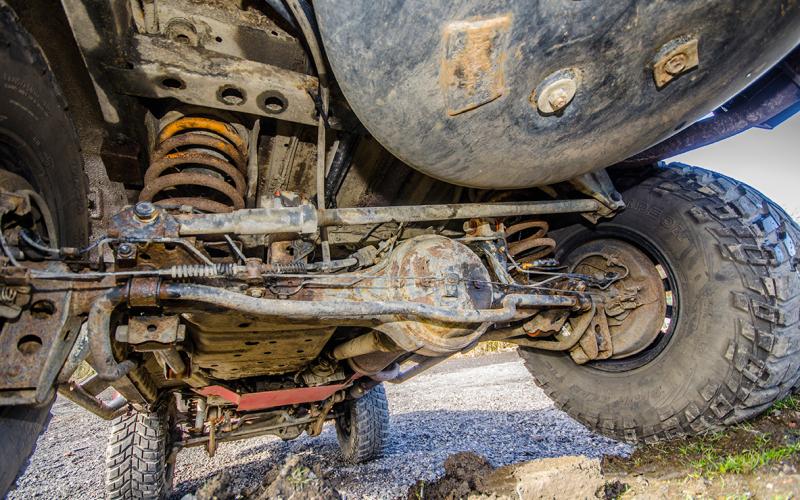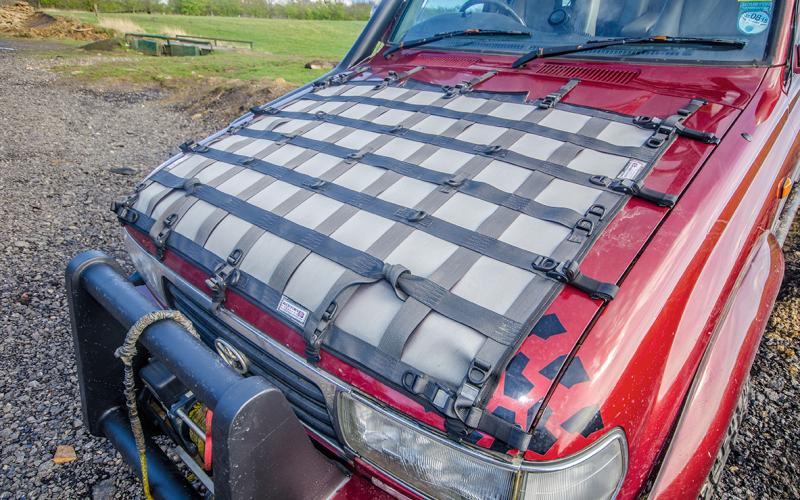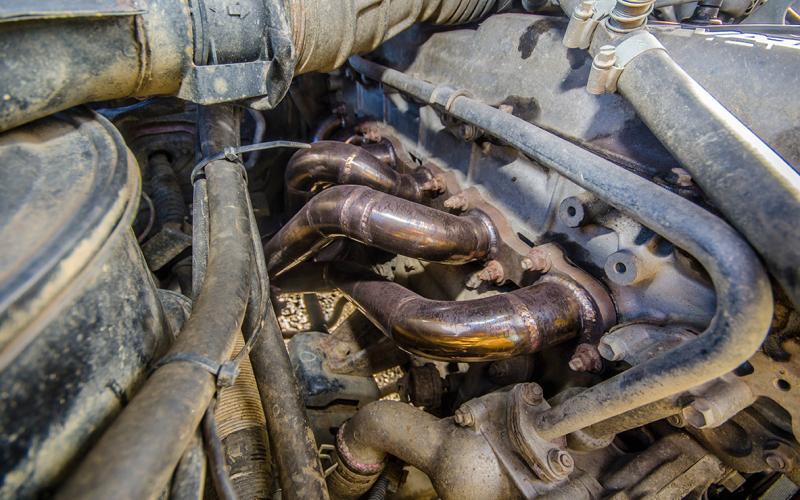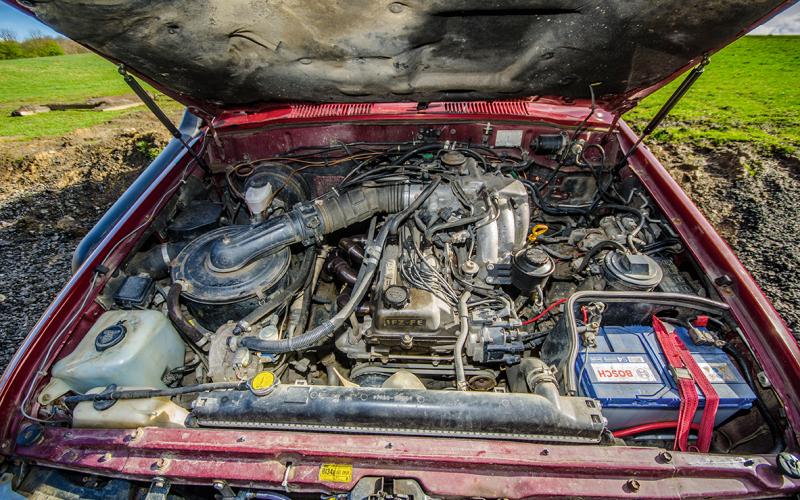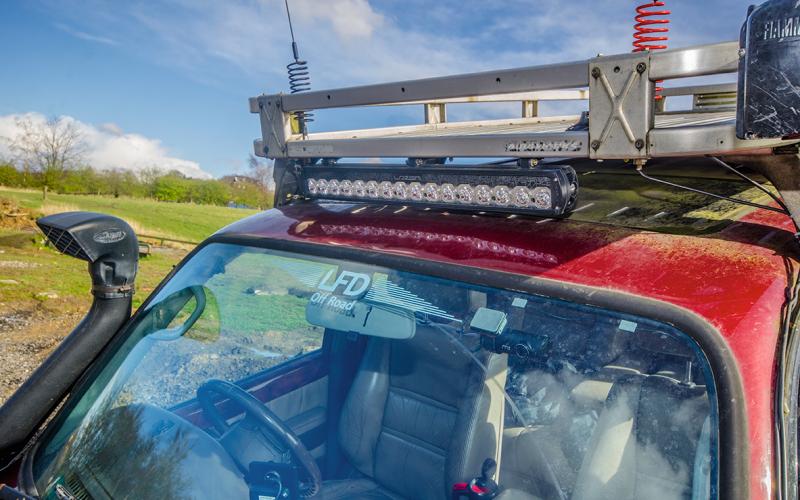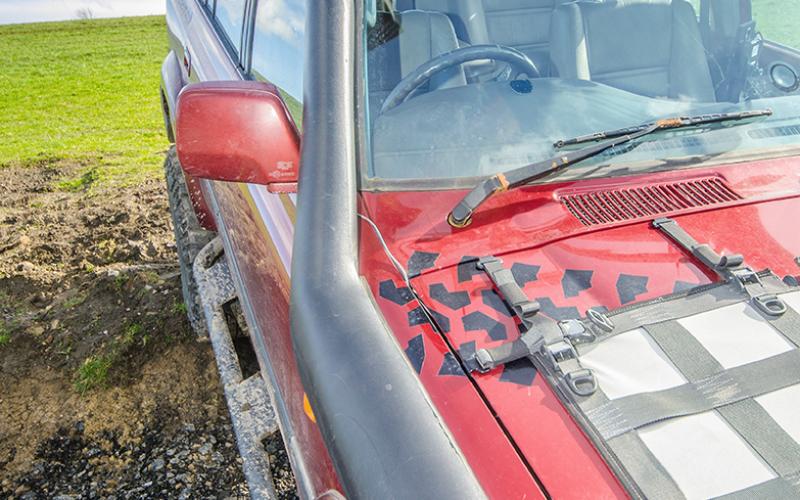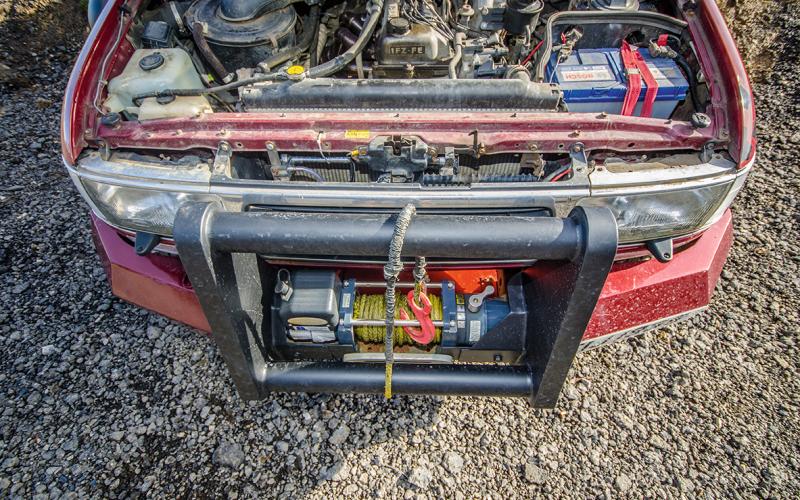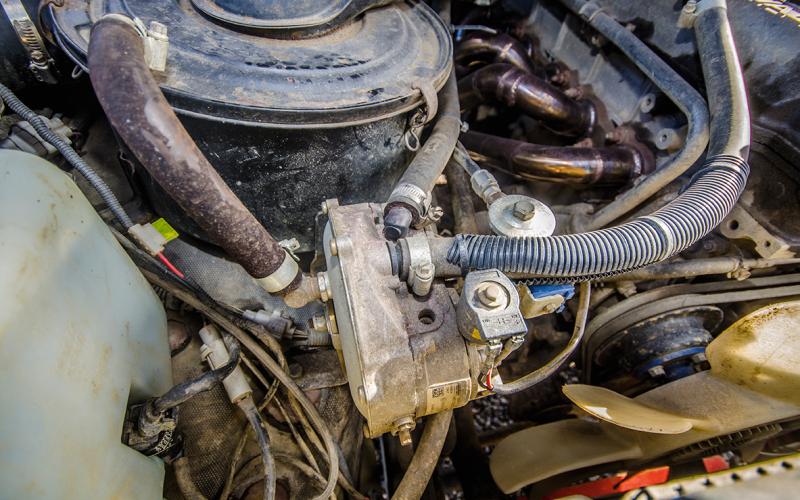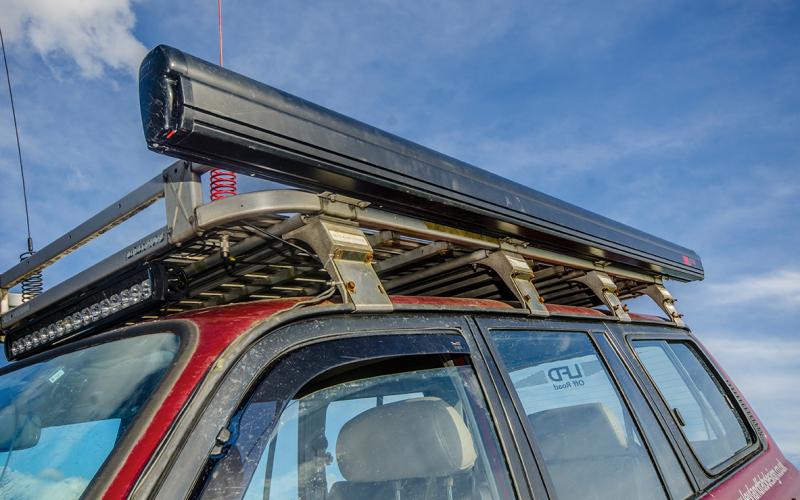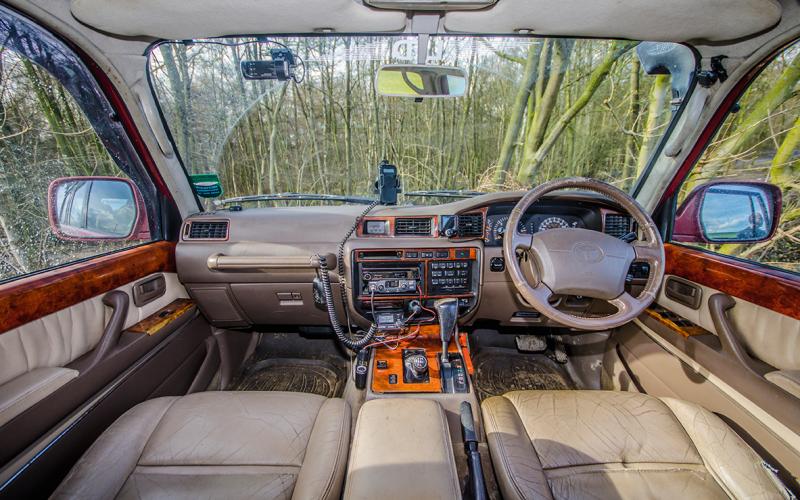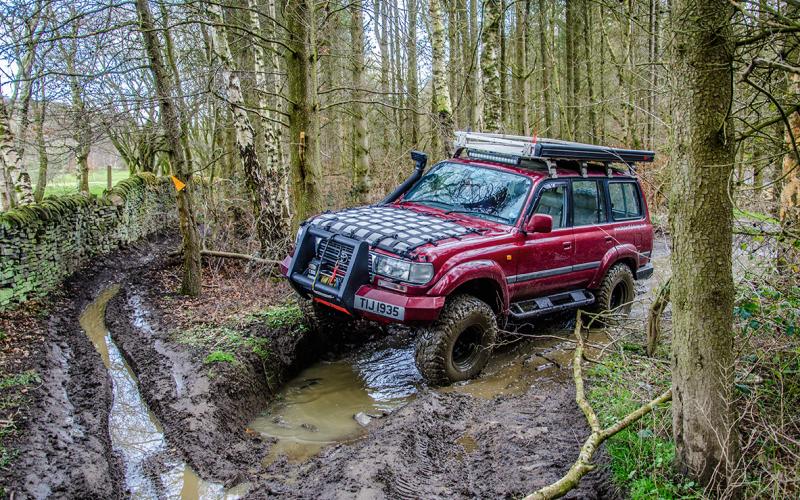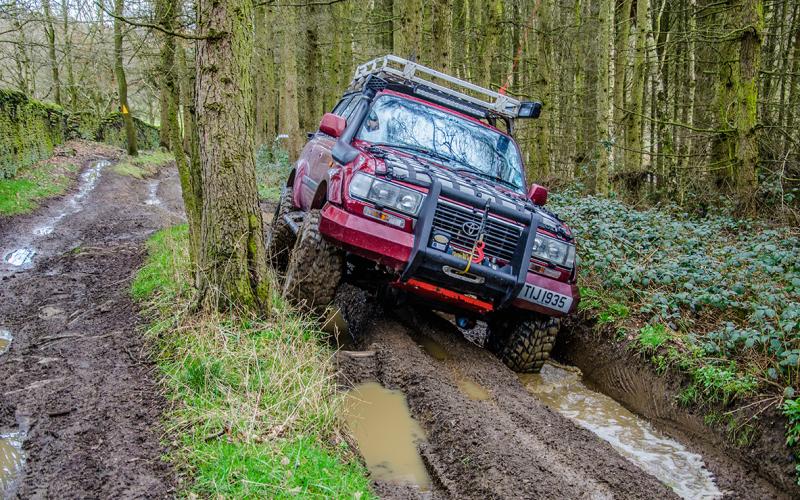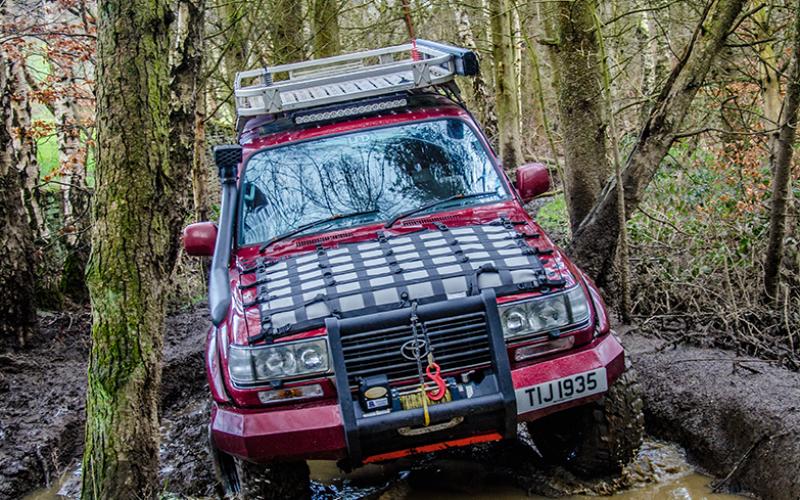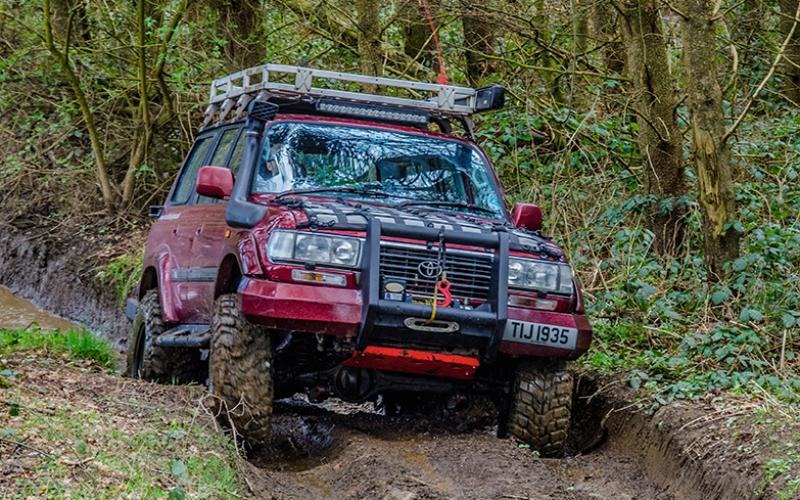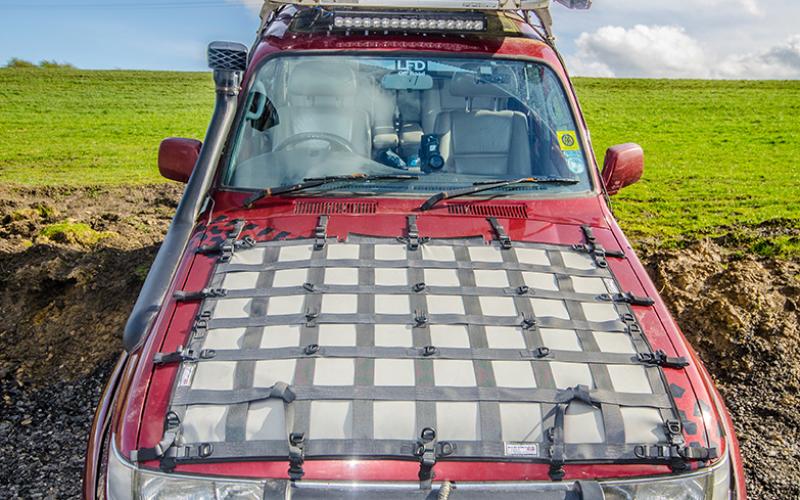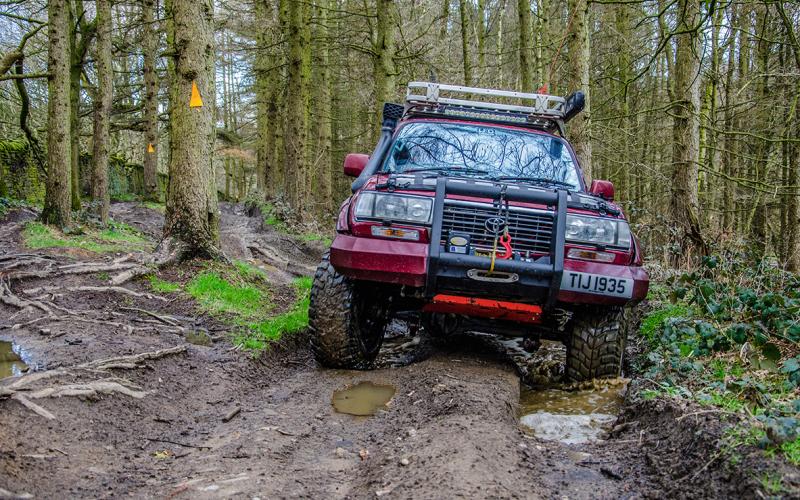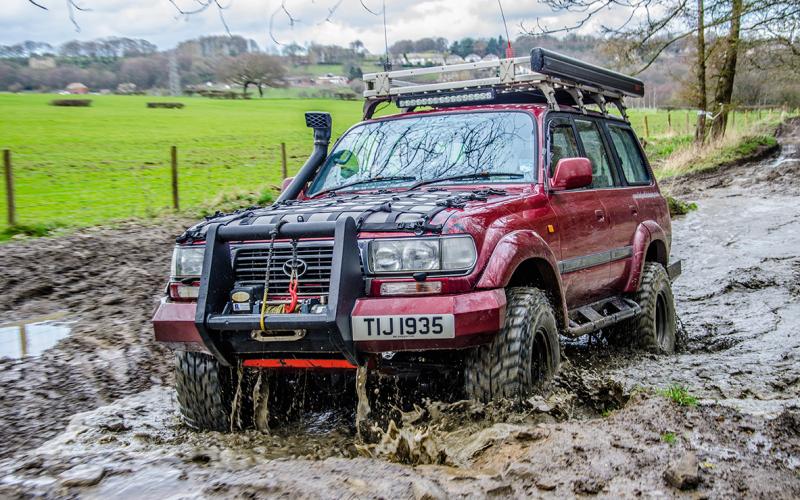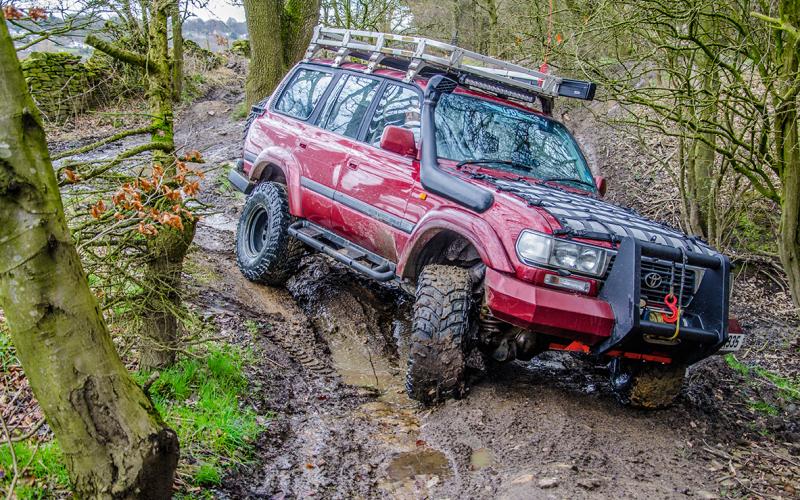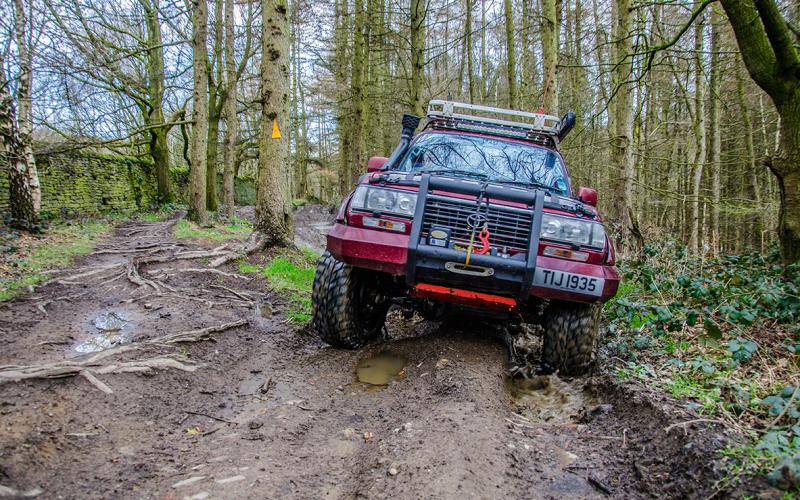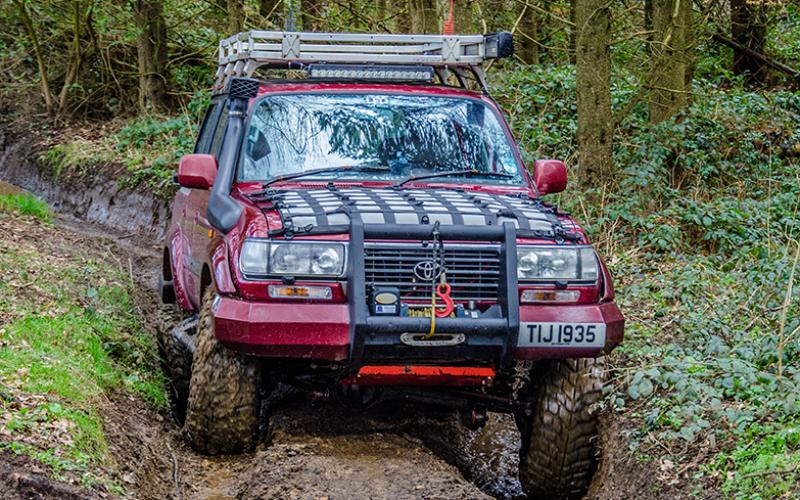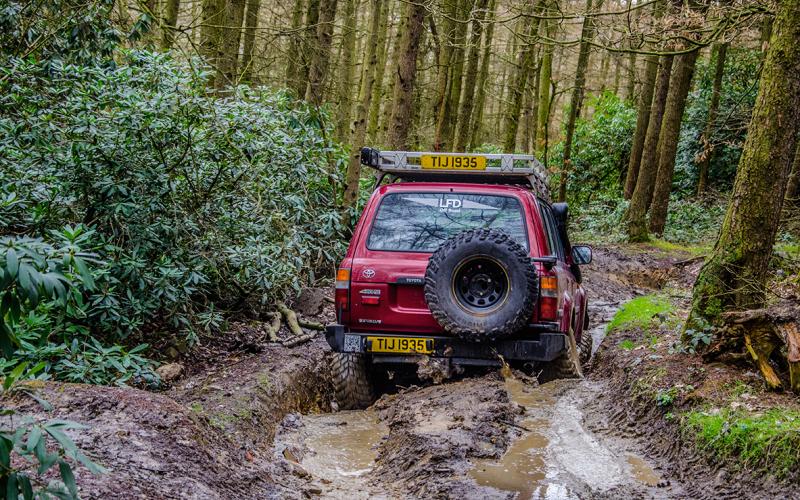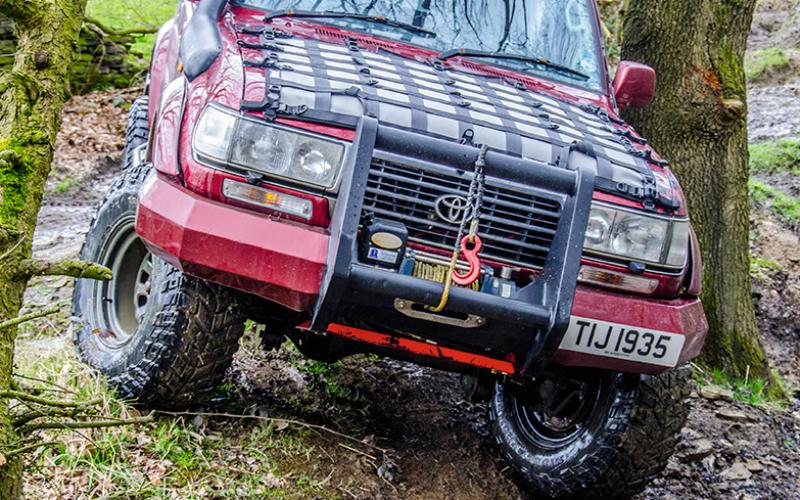 <
>
The 80-Series Land Cruiser is famous for many things, among them its bomb-proof diesel engine. Kev Martin's doesn't have one of those, but it's still bomb-proof – in fact, with the mods he's made to it this petrol-powered leviathan is about as everything-proof as they come.
The best 4x4 ever built? Ask that question all the way around the world, and it probably won't be anything with a Jeep or Land Rover badge that wins the vote.
Chances are that it'll be a walkover, too. Across Africa, Asia and Latin America, not to mention Australia and most of mainland Europe, the Toyota Land Cruiser is like the Beatles, Jesus and Manchester United rolled into one. And of all the many vehicles to have carried the name (at least, of all those to have been available in Britain), the 80-Series is the definitive example.
This was the last Cruiser to come here with live axles. Each of them had a diff-lock in it, too. And up front was one of the best diesel engines ever made.
Kev Martin's 80-Series is a very fine example. It's 21 years old and still going very strong indeed. It's been tidily modified and even more tidily maintained, but it gets used just the way a masterful off-roader should be. And up front… oh.
Nope, no diesel here. If you look in the classifieds, you'll see that the cheapest 80s tend to be the ones with the smooth but brutally thirsty 4.5-litre straight-six petrol engine – and that's what we have here.
Having once had the pleasure of trying to keep up with a petrol-engined Land Cruiser's thirst, Yours Truly can confirm that most of the time, you feel as if bankruptcy lurks around the very next corner. It's so expensive, even going by train starts looking like an option.
That's why many of them have been converted to run LPG, and this is one of those. In fact, it's been converted twice. The first system was too small for the size of the engine – and besides, it had leaks, which doesn't sound like anything good could come of it.
Even with gas, Kev admits that it's still a pricey old bus to keep fuelled. But it's not his daily drive – he's got a BMW Z4 for that (and for doing the odd track day, while the Cruiser gets used for playdays and laning). Not that he's fixated on any particular type of fuel – previously to the Cruiser, he owned a long-wheelbase Mark 2 Pajero with a 2.5-litre diesel engine. And he off-roaded that, too.
When the time came, the 80 he bought was more or less standard. 'It wasn't in bad shape,' he says. 'But it hadn't really been looked after or regularly maintained.'
That was about to change. 'I fitted the lift kit and 35" tyres pretty much straight away. The rest of the mods have been completed over the years.'
That lift was a 4" job from Ironman, and Kev reckons it's spot-on with the 315/75R16 tyres he fitted. 'I wouldn't go bigger on the tyres due to risk of damage to the CV joints,' he says. 'Same goes for the lift – I think 4" is enough. I'm pretty impressed with the on-road handling this kit provides – I don't get much body roll at all when cornering. Any higher and it would ruin that.'
For the same reason, Kev decided against using a body lift as a way of making room for bigger tyres. 'I think the car is high enough. Besides, we'd get into issues of having to extend the gear stick, steering column and so on.'
As it is, a set of 35" Mickey Thompson Baja Claws looks just right under the Cruiser's arches. 'The tyres weren't cheap,' says Kev, 'but I'm happy with both their on and off-road performance – not too much road noise, and they grab pretty well on the looser stuff. I used 33" Kumho KL71 MT's on the Pajero and really liked these tyres, but couldn't find them in 35".'
The first thing you notice about this Cruiser, though, isn't so much its height as the spectacular set of bumpers and rock sliders that are visible from pretty much any direction. These were the work of Kev's brother Chris, who used to run Leyland Fab Design (LFD) – a company noted among off-roaders for building bespoke items.
Before you go looking the company up (and a website does still exist), Chris has moved away from the fabrication side since the Cruiser was built. Basically, he found that there's more profit in everyday garage services.
'He does all the standard work including MOTs, servicing, repairs, exhausts, tyres and batteries,' says Kev. 'And he can still perform 4x4 modifications, supplying and fitting lift kits, wheels and tyres, beacons and light bars and so on.
'I'd like to thank Chris and his employee Nick for keeping the truck maintained over the years. I do some of the smaller jobs, generally just the maintenance stuff like draining and refilling the diffs, gearbox and engine oils after playdays. I have done some open heart surgery on engines previously, but my brother looks after that now. I'd rather repair computers than engines these days – my hands don't get as dirty!'
Fair enough. Though he's definitely not scared of getting his truck as dirty as it takes to make the most of it off-road, so it's just as well all that protection is in place – as is a layer of underseal that was sprayed on a few years back.
As you can tell from all of this, Kev's the kind of off-roader who set out to buy the right truck in the first place and, rather than chopping and changing every couple of years, has been patiently enhancing it ever since. Not just as an off-roader, either – while the mods you see here have made a massive improvement to what was already an exceptional machine, most of us could learn a lot from the diligence with which he's maintained and indeed enhanced the everyday stuff.
The braking system, for example, was completely stripped out and renewed. Why? 'We found a number of leaks,' Kev explains. 'We replaced all the brake lines with extended braided hoses, but when we looked at it we found the standard system was overly complex.
'We removed the ABS unit and the rear load sensing valve due to leaks. All the brake calipers have been replaced with OE parts – after a few years of off-roading, the seals were leaking and the pistons and slider pins were corroded on the previous ones.
'I do think it could do with bigger discs and calipers, with having the 35" tyres. So far I've not found anything suitable though. Do any TOR readers have suggestions for bigger brake discs and calipers that will fit the 80?' Drop us a line and we'll pass it on.
That's one area in which it's a work in progress, then. Another is the exhaust – though as you may already have spotted, the progress has already started.
In place of the original manifold and downpipe, the Cruiser now sports a groovy looking six-branch tubular job from CX Racing in California. 'We need to finish off the exhaust to give it a full 3" system,' says Kev. 'We just need to get the 3" tooling for my brother's hydraulic pipe bending machine!'
What else is on the list? Kev reckons the steering damper is about ready, and in addition to the Lazer LED bar already on the rood rack he's got a couple more waiting to go on. He wants to make a few adjustments to the front winch bumper, too, which you suspect is going to mean asking Chris to put his fabricating hat back on, and talking of winches (sort of) he'd like to go to a dual-battery system with split charging.
Most of which doesn't count as everyday stuff, of course, because it's distinctly off-road orientated, but this certainly does: 'I've removed the air conditioning system, as the compressor had a dodgy seal and bearing and the condenser was gunked up, restricting air flow to the engine coolant radiator. I've had the compressor reconditioned (at great expense) so I'd like to get around to refitting it all one day.' Incredibly, back when this Land Cruiser was built not all 80-Series models came with air-con as standard – but if you've ever been sat doing a steady 5mph through the woods on a sticky summer's day, you'll know how uncomfortable it can get when all you achieve by opening the windows is a cabin full of flies.
And crawling through the woods, or anywhere else that's fun, is definitely what this truck is about. For many years, Kev's been taking the truck to playdays around the M62 corridor at sites like Cowm, Tong, Kirton and Briercliffe, as well as enjoying our nation's green lanes. 'I try and do a lot of the TOR roadbooks,' he says. 'We're not too far from the Lake District, so we've done all those ones. My favourite was the North Wales one from the January 2009 issue, the Flintshire and Denbighshire route. Some awesome scenery.' You're totally welcome.
Best of all, perhaps, Kev's also a responder for NW 4x4 Response. And if you've been cut off by snow or flood waters, seeing his 80-Series coming to the rescue can hardly help but be reassuring.
We often feature vehicles here whose owners have had loads of other 4x4s before them and profess to be on the lookout for something else already. Nothing wrong with that if you just love having a project on the go, of course, but constant development is the key to creating a truly sorted machine. And the fact that even after getting it this far, Kev's still thinking in terms of what to improve next suggests that his Cruiser will forever be getting more and more sorted.
The best truck ever built? No room full of random off-roaders will ever agree on that one, but 4x4 drivers across the world have been putting their trust in the Land Cruiser for decades. The 80-Series is the best we've ever had in Britain – and this one's better still.
Share this article