Hit for Six
Originally Published: December 2018
Words: Gary Noskill
Pictures: Steve Taylor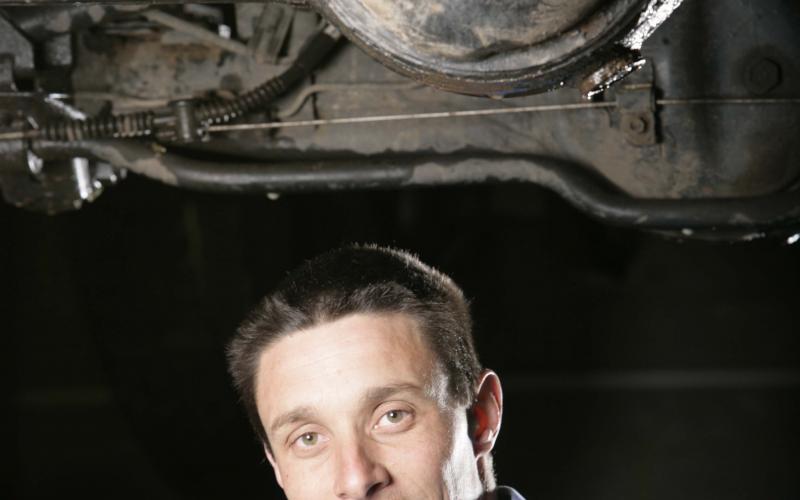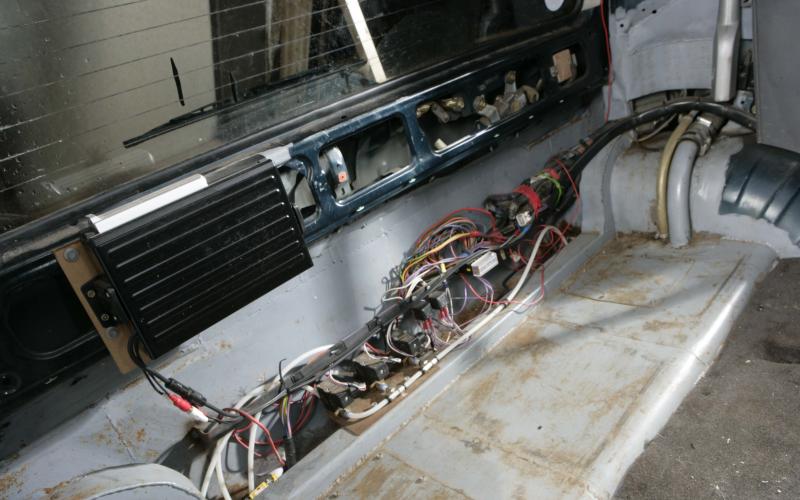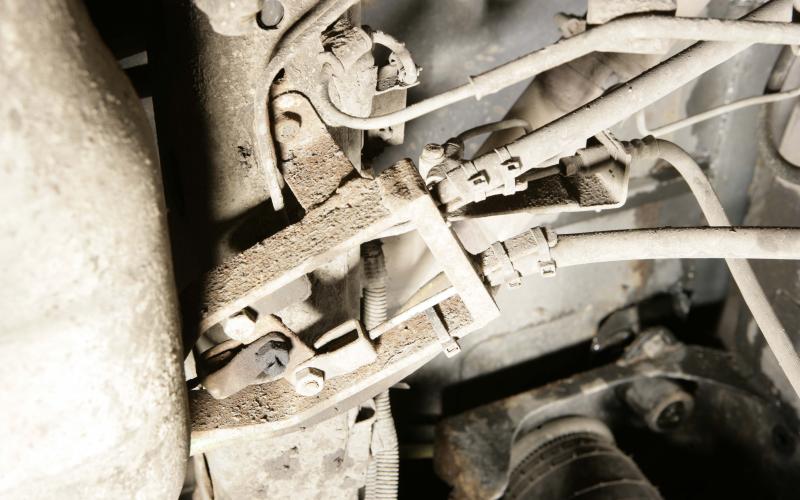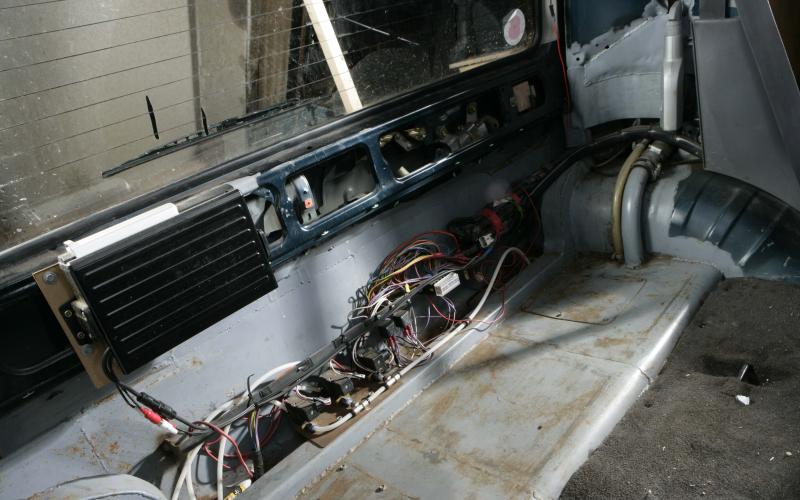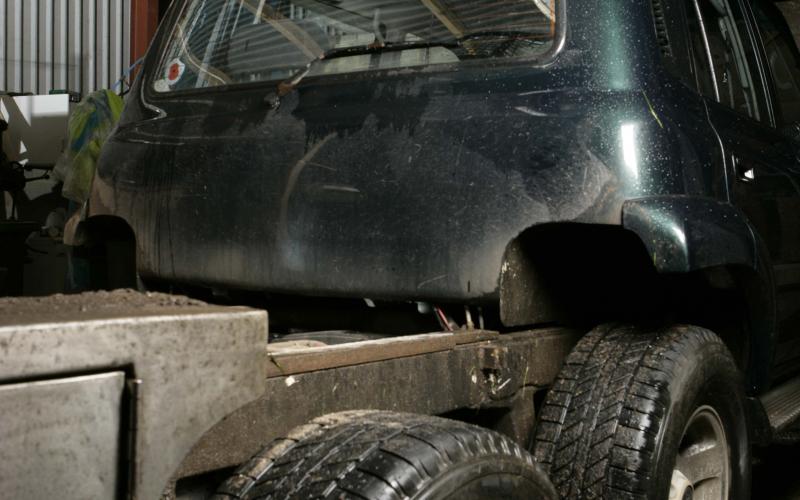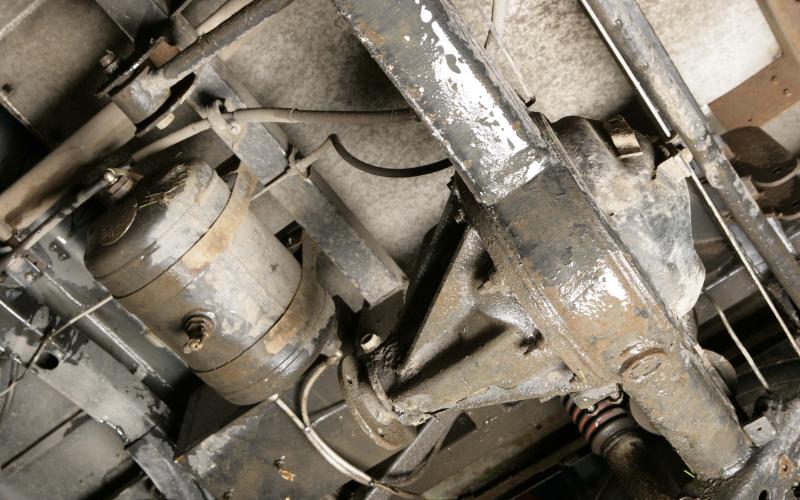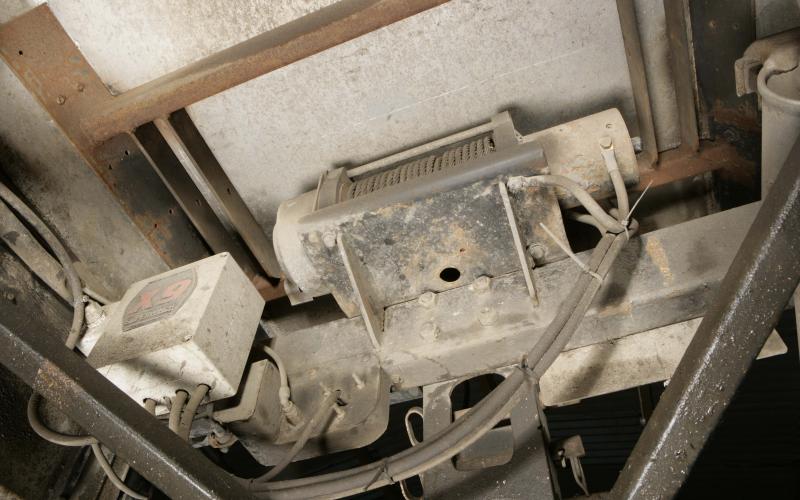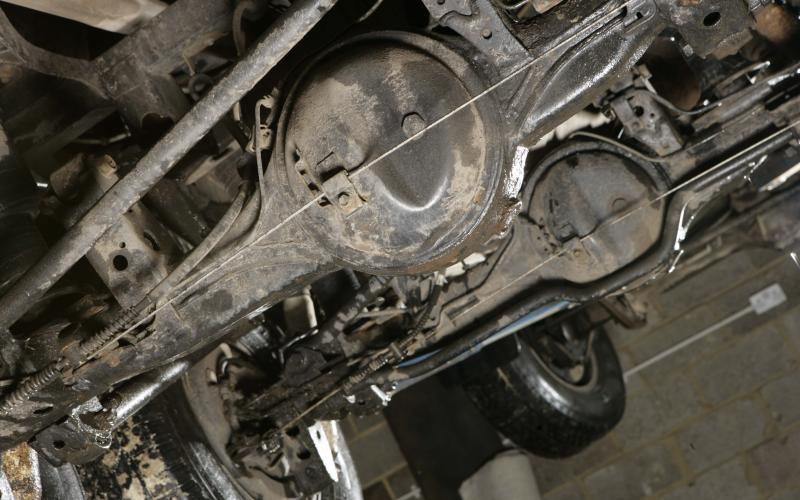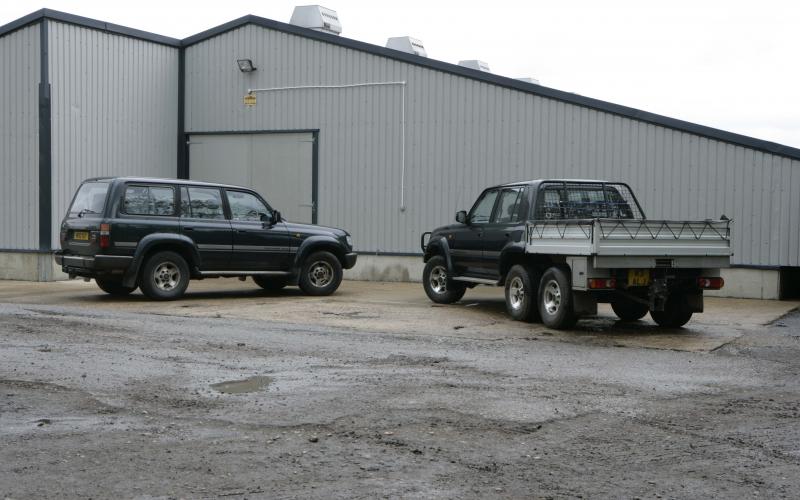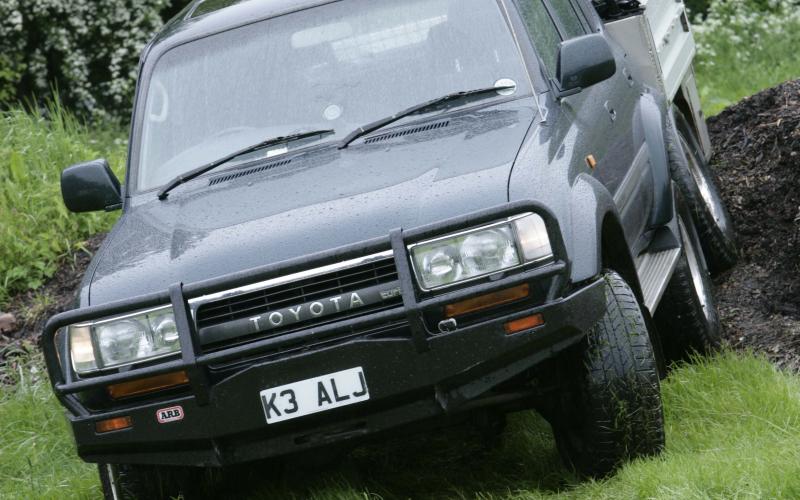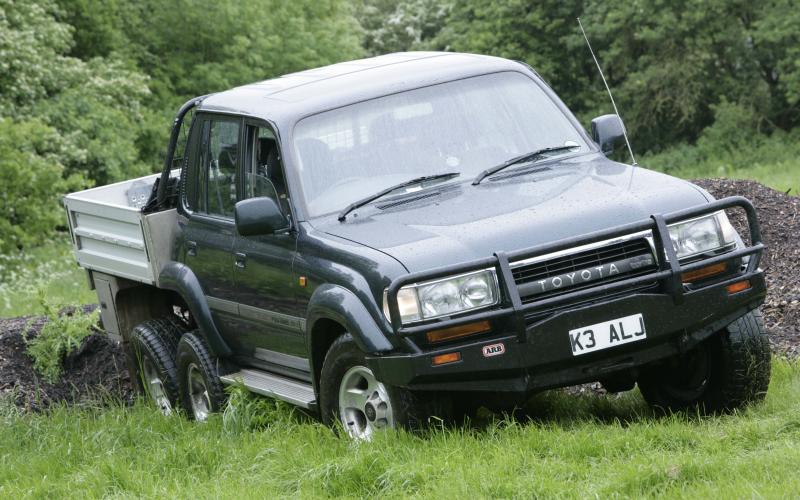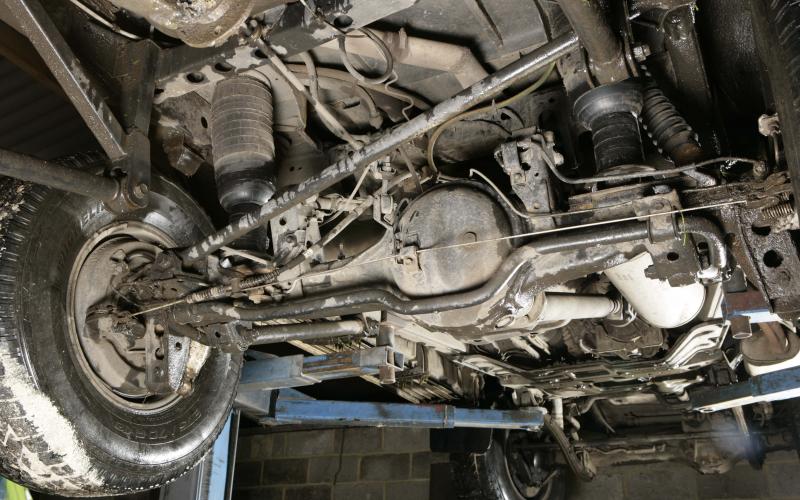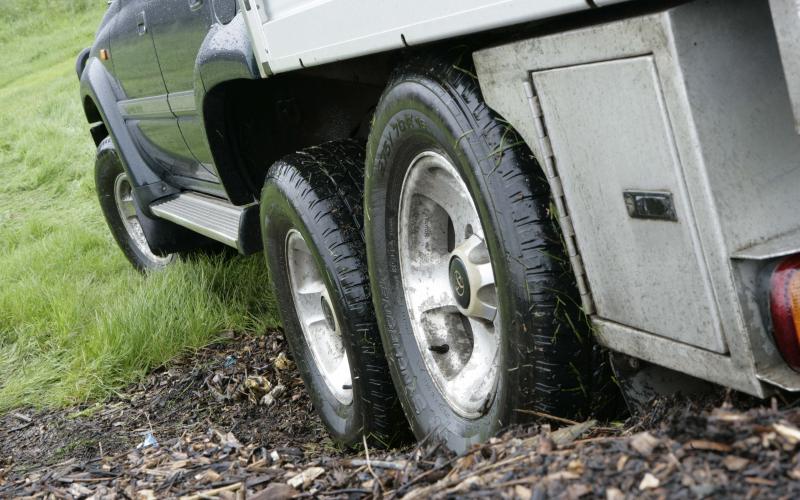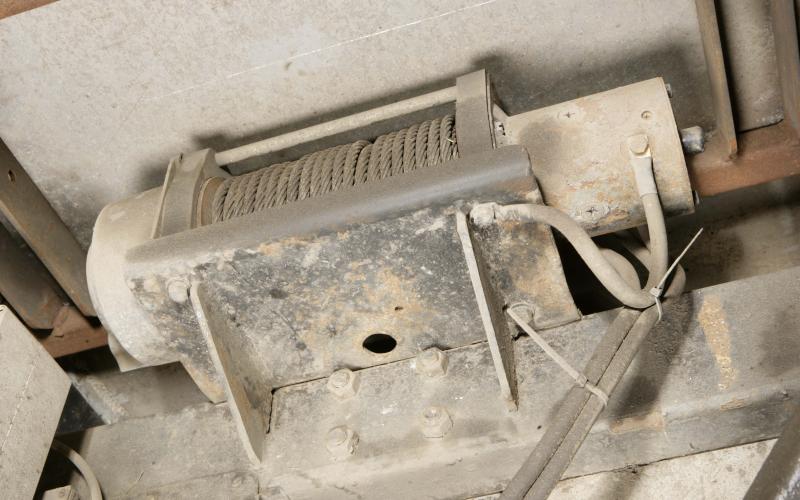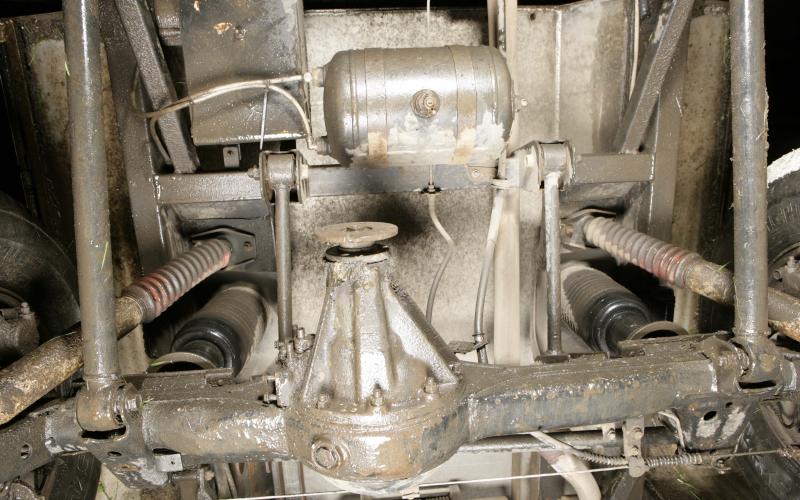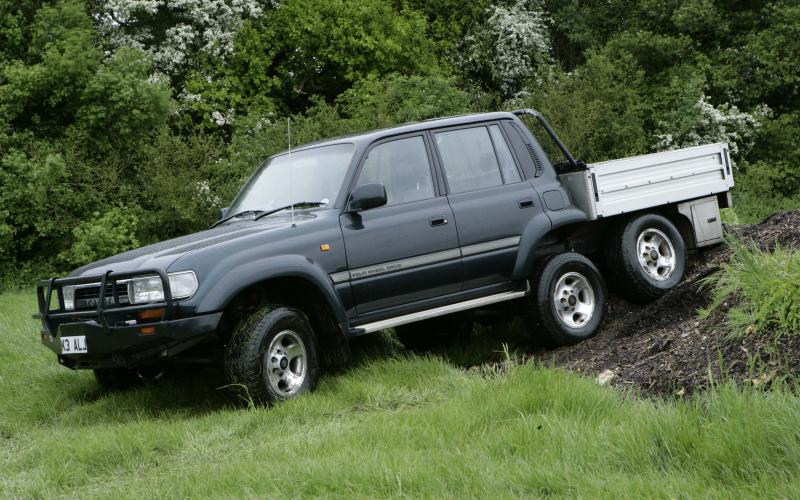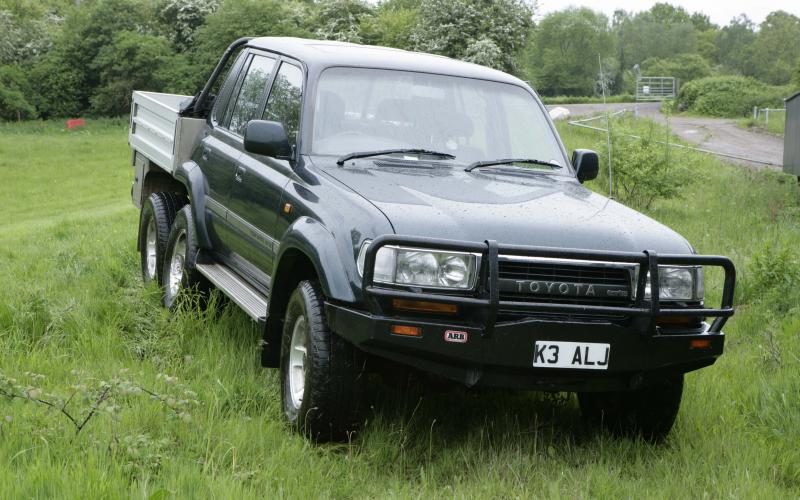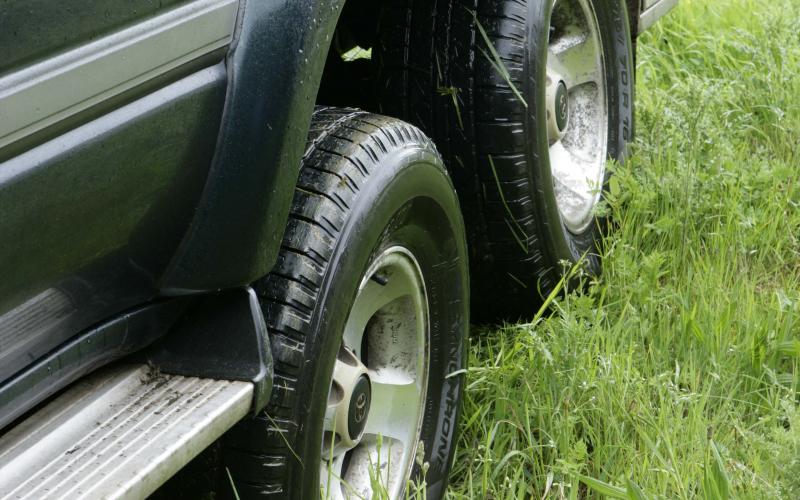 <
>
first featured in 4x4 Magazine, july 2018
Some would say the 80-Series Toyota Land Cruiser is the best car ever made. And with a DIY pick-up conversion, not to mention an extra back axle, you can turn one into a pretty great truck, too.

In the world of off-roaders, vehicles with These days, any 80-Series is a cause for that was still worth around £10,000 at the time, celebration. But did you ever see one as striking as this one?
It was built ten or so years ago by Adam Johnson, a Kentish farmer whose family had at the time owned nine of the things.'And,' he says, 'every one has impressed us.'
Talking of families, this Cruiser came to Adam via his dad, who passed it on when it was about ten years old.Adam says his father didn't believe he would have the courage to chop up a vehicle more than four wheels are about as specialised as it gets.There are factory- built trucks and ATVs, and mega-money conversions fulfilling high-end professional needs – but if you want a pick-up truck, 99 times out of 100 four wheels will do.
Still, it's nice to ogle other people's great engineering. And engineering doesn't come much greater than did on the mighty 80-SeriesToyota Land Cruiser. but this wasn't just a job done on a whim. In fact, Adam had already produced a prototype by the time the 80-Series came in to his possession, which taught him a lot about the job.
'I used a lot of Land Cruiser parts on the first six-wheeler I built,' he says.'That vehicle lasted for about ten years, so I knew it was worth taking the trouble to build another.'
As you'll have guessed from the number of Land Cruisers he's had, Adam is a man who appreciates reliability. Which is why he was never tempted to use a lesser model as his base truck.'The car is predominantly used for towing my trailer,' he says.'So I can't afford for it to let me down. In my experience,Toyotas rarely miss a beat.'
Having stripped out the Land Cruiser's interior, ready for refitting later, Adam started by using an angle grinder to cut off the rear of its body, slicing through the back window openings and down in line with the wheelarches. He then  made a neater cut just behind the back doors, on to which point he would subsequently re-attach the rear section.
While he was involved in the job of cutting the vehicle about,Adam removed the back section of the chassis, taking it off from just behind the rear wheels. He then fabricated and fitted a two-metre extension (yes, two metres), enabling him to install the additional axle and creating sufficient room for the aluminium dropside load-bed – which, by the way, is also the result of his own handiwork.
The extra axle was taken from an 80-Series Land Cruiser in a breaker's yard, which was by far the easiest option in terms of getting the dimensions of the build correct. Obviously the axle itself was designed to take drive, but Adam was happy to keep this vehicle as a 6x4 – which made it a little easier to fit.
'Easier' but not 'easy.' Regulations on six-wheel vehicles insist that the handbrake operates 50/50 on both rear axles.Thus Adam had to insert
a splitter in the cable of the original, sending braking force to both axles instead of what was now the one in the middle.
Why didn't Adam want six-wheel drive? A major factor was his desire to retain the original transmission set-up:
'I think theToyota gearbox and transfer case are brilliant pieces of equipment, so I didn't think it was worth losing them.' Given that the vehicle was built for hard work, not extreme off-road play, that makes sense – even if the great engineering would have been greater still in 6x6 form.
As it is, the extra axle required plenty of good- quality workshop action in terms of suspension. And it got more than just the basics, too.The 80-Series was coil-sprung as standard – but since Adam was going to have to fabricate mounts for locating the third axle anyway, he decided it would be worth the extra effort to convert the vehicle to air springs.
This meant replacing the existing coil-sprung bracketry from the axles and chassis, so it was a long, hard process. But Adam was very happy with the results – which allow the system to be aired up or down at the touch of a button to trim the vehicle for anything from legal-limit trailer towing to taking it easy with family and friends.
One of the great advantages of the arrangement is that it functions as a form of compensating rear suspension, which means it operates in similar fashion to the set-ups on large six-wheeler lorries.The air bags for the two rear axles are joined together, meaning that when the middle axle goes over a bump, the air transfers to the one behind it – allowing greater ease of movement for both of them.The result is a much smoother ride, as well as considerably improved towing performance.
We've already mentioned that the dropside pick-up bed body was Adam's own work. He used aluminium side panels from a Nissan Cabstar, cutting them down to size to suit their new application and building them into a frame that looks good enough to have come out of the factory. Oh, and it's a tipper – and, surely, one of the only 100% home-made examples of the breed there can be in existence.'It's a fairly well equipped workshop,' he says of the unit in his farm,'which encouraged me to be ambitious in what I took on.' I'll say.
The rear bed provides plenty of room for grubby farm equipment, which was the point of building the thing in the first place.'The Land Cruiser was in lovely condition inside when I got it,' says Adam,'and it seemed a shame to dirty it by carting around grease guns and the like. I can now keep all that stuff in the rear, which keeps the inside nice and tidy.'
Something else that's nice and tidy is the paint job, which is one thing Adam didn't do himself. Paying the pros wasn't a cheap option, but having saved so much by doing all the work elsewhere in the project he felt able to justify the cost.'When you've put this much effort into a project,' he says,'you want to ensure it looks alright.'
That could be a comment on the Land Cruiser's proportions rather than its finish, but as it turns out the original wheelbase still looks pretty much spot-on with another axle behind it – even enough of another axle to take the vehicle's overall length up to 5.5 metres. It drives spot-on, too – Adam says that despite its bulk, the vehicle is not unwieldy, and the standard 
4.2-litre turbo-diesel engine hauls it around as admirably as ever. It's as good as ever on the motorway, too, aided by unapologetically road- biased tyres.
These are a reminder that we're looking at a work tool here, not someone's off-road flight of fancy.The rear winch is another – it's very much there for towing work rather than self-recovery.
Having kept a tally on the workshop wall, Adam reckons it took 630 hours to do all the work involved in the project.This includes unforeseen contingencies to chopping an 80-Series down the middle, like the need for a new floorpan and fuel filler – both of which turned out to be nightmare jobs.
However big the favours your mate with the garage on the corner does you, 630 hours isn't going to come cheap.At the sort of labour rates we hear all too often now, you'd be better off going to a main dealer and ordering a brand new Land Cruiser. But then, you wouldn't get a completely unique six-wheeled double-cab that does its job like no other – and, if you've got the tools and the skills, you wouldn't get the immense satisfaction of having created something like this yourself.
That's no small matter – especially when, after about 30,000 miles' hard work on the farm and with an 18-foot trailer hooked up to it, Adam's creation hadn't registered a single problem.
Has the lack of six-wheel drive hindered it? In a word, no. Being an 80-Series, the two driven axles both have locking diffs in them – which means that when push comes to shove,Adam can guarantee drive to four of its six wheels, whereas your average 6x6 with open axle diffs can only muster three.
That can help when you're trying to get a heavy trailer moving off the muddy field you went and left it parked on – but again, though, this Land Cruiser isn't meant to be an extreme off-roader. What it is, is the double-cab concept taken further than you're ever likely to have seen before. Not many people have a need for a truck like this – but if nothing else, it's a cracking bit of engineering to ogle.
Share this article