Dare To Be Different
Originally Published: August 2016
Words: Frank Frogly
Pictures: Richard Hair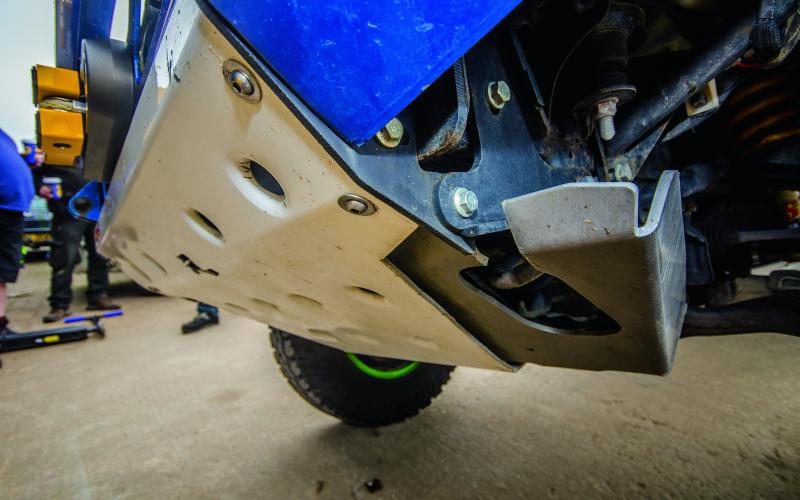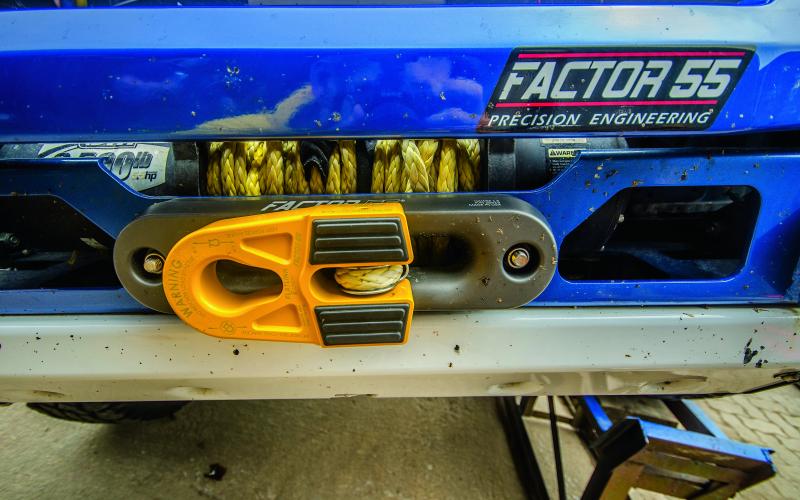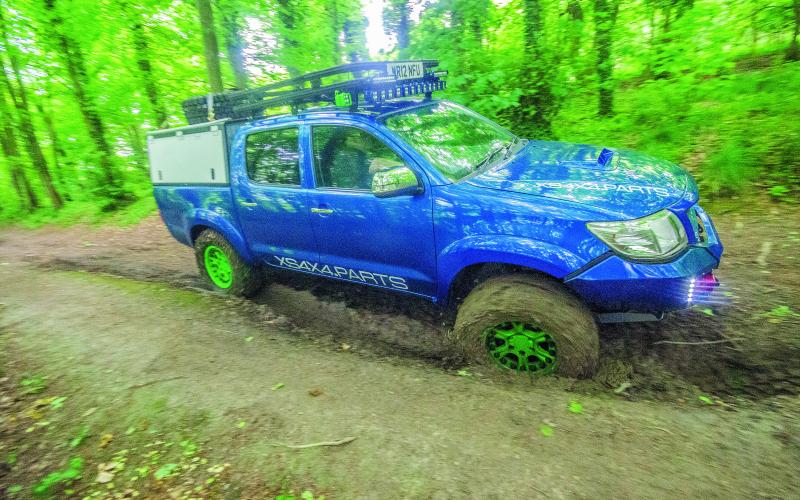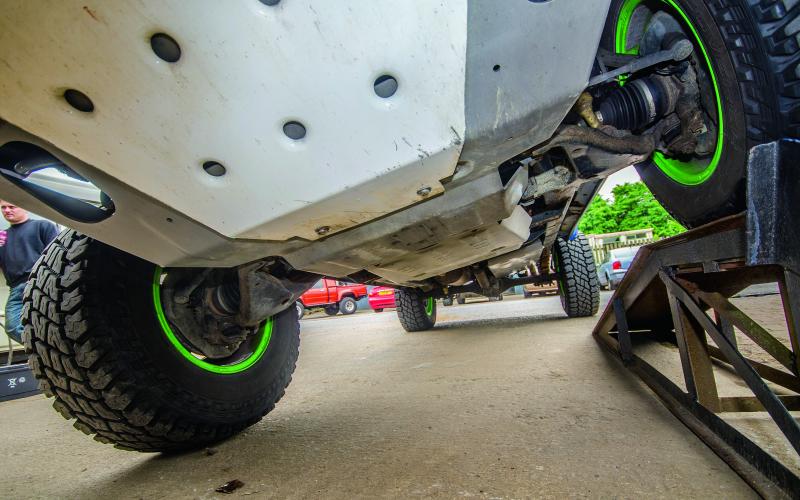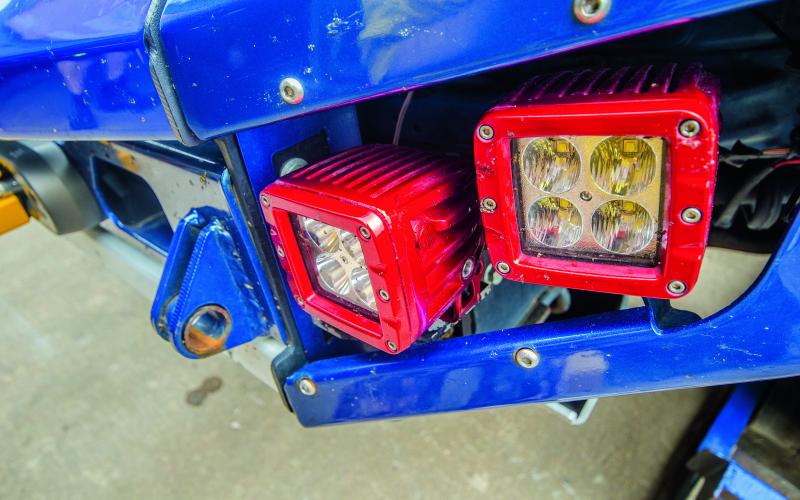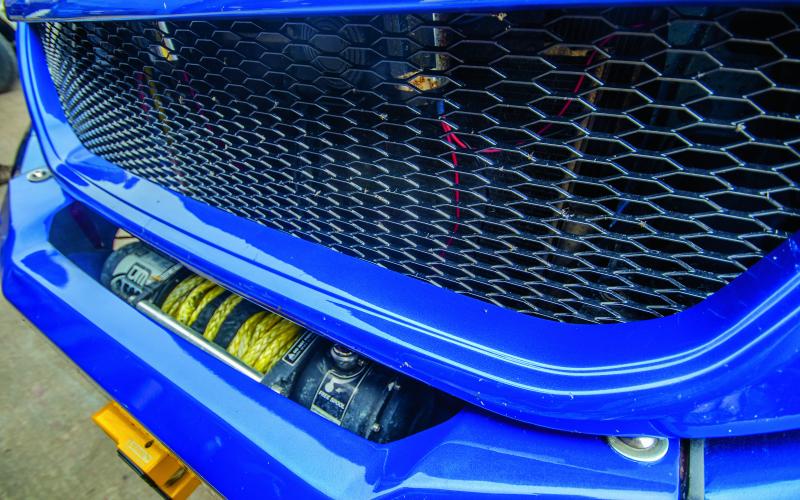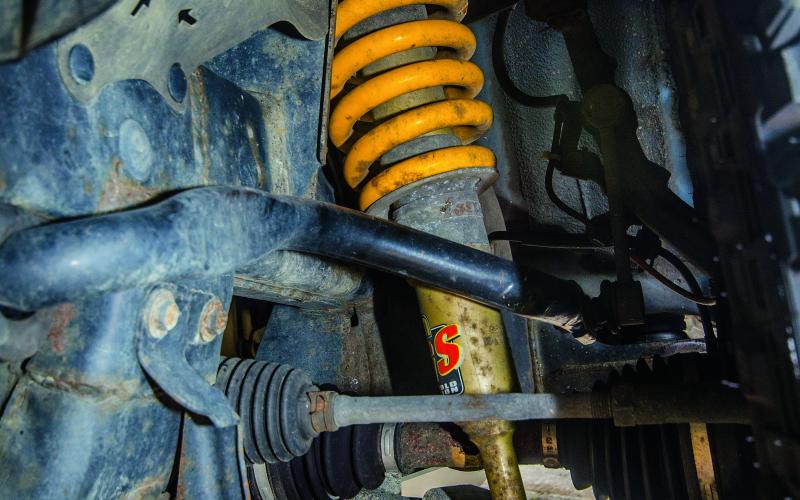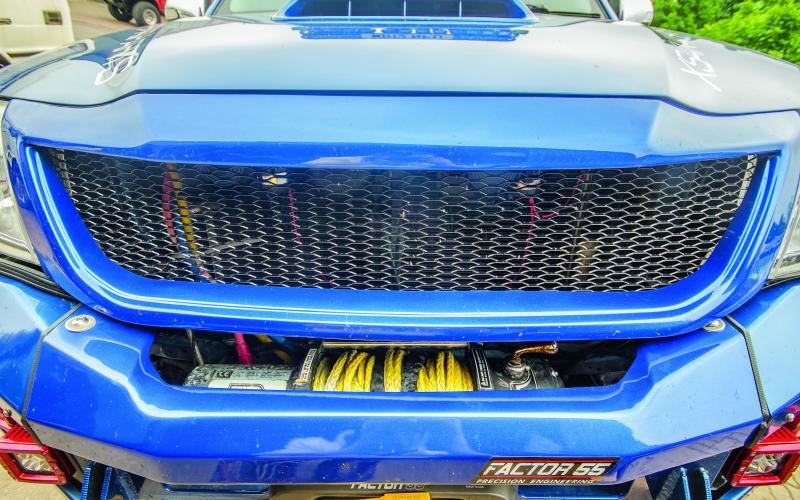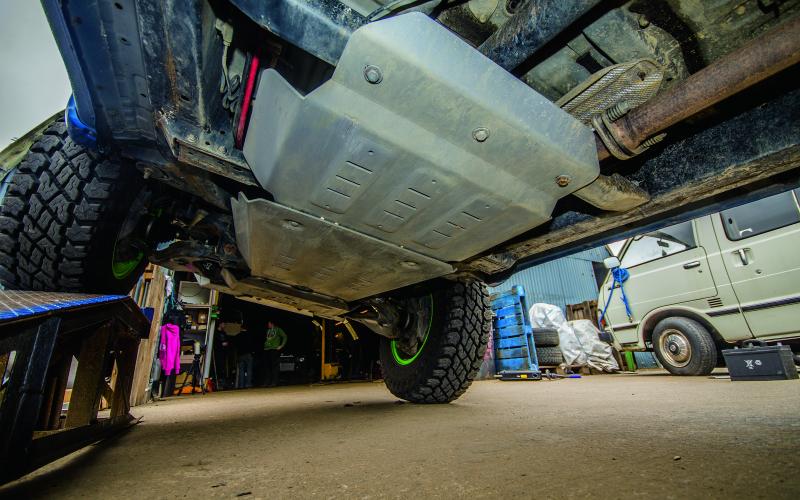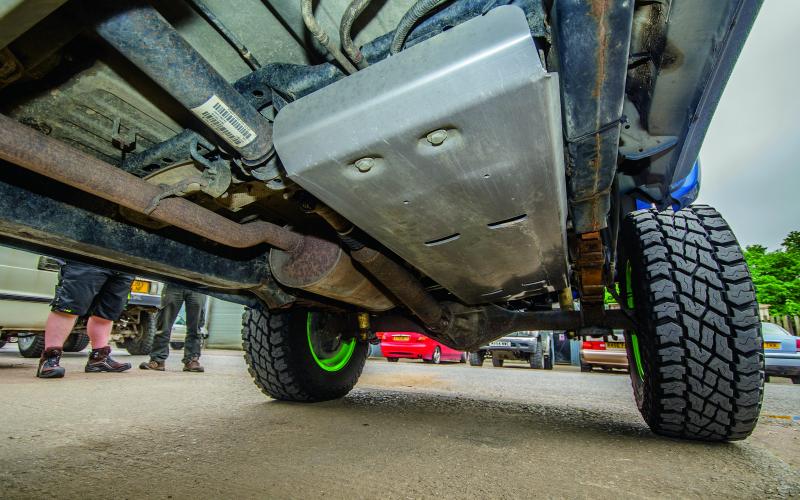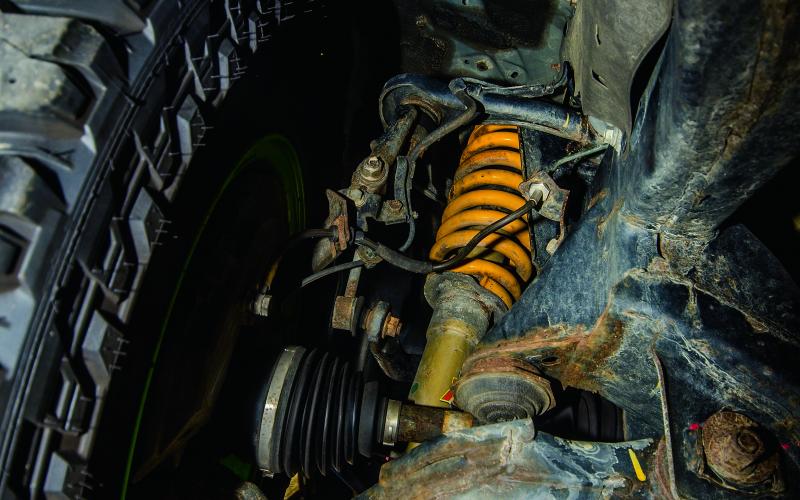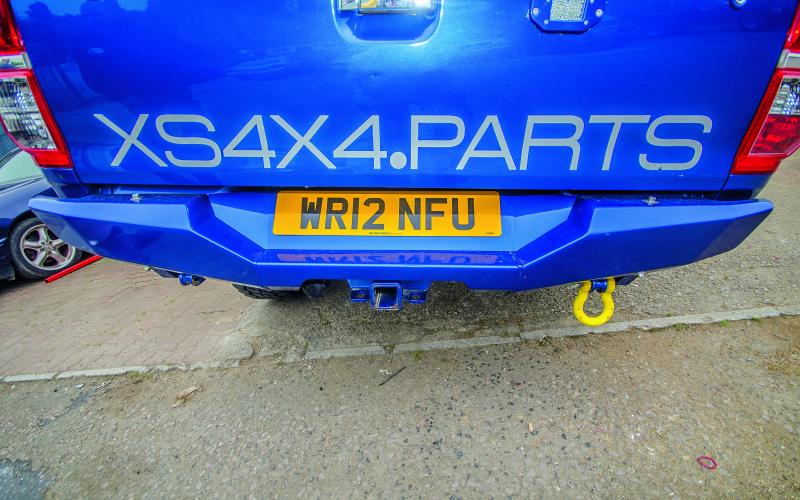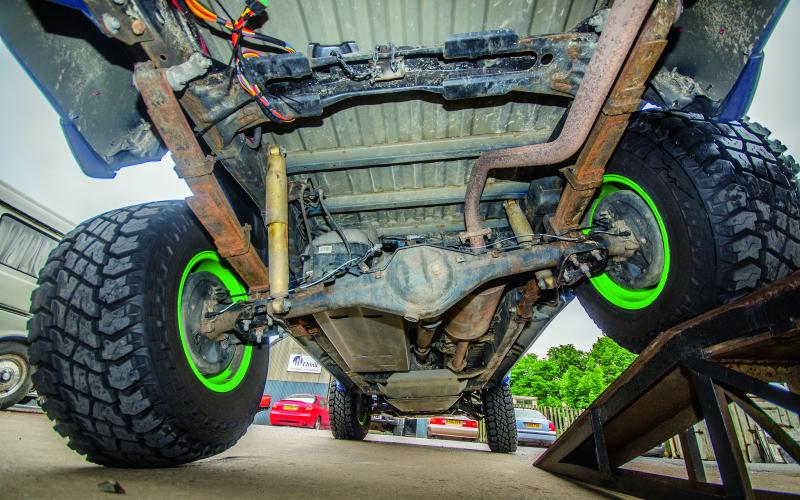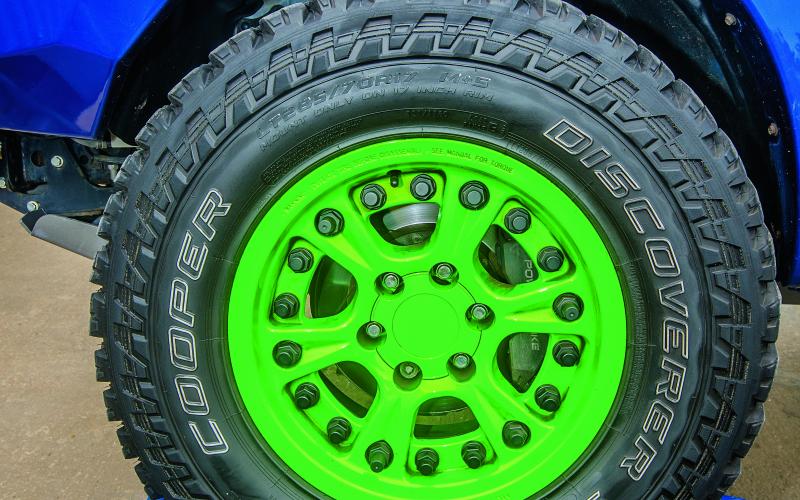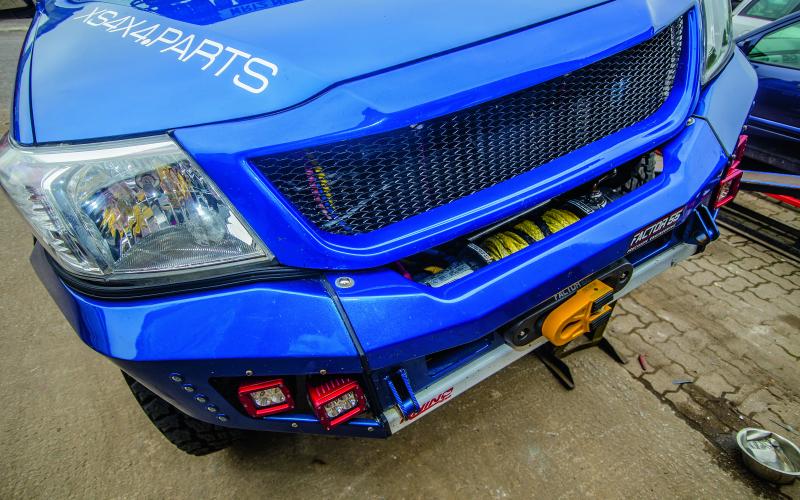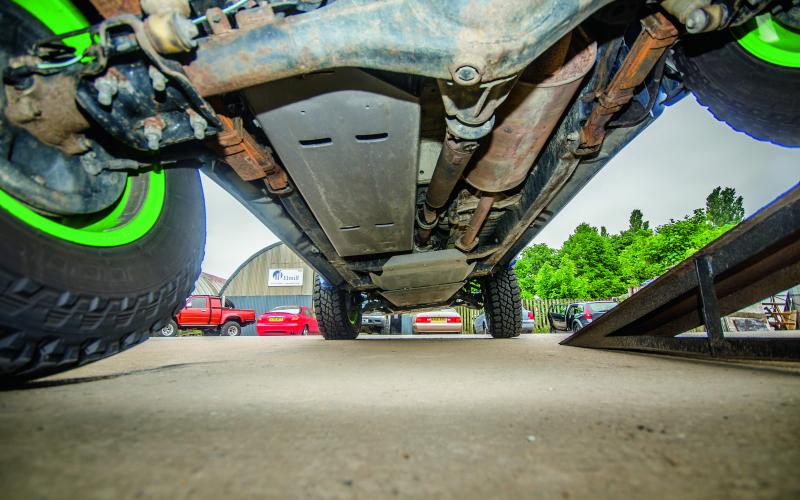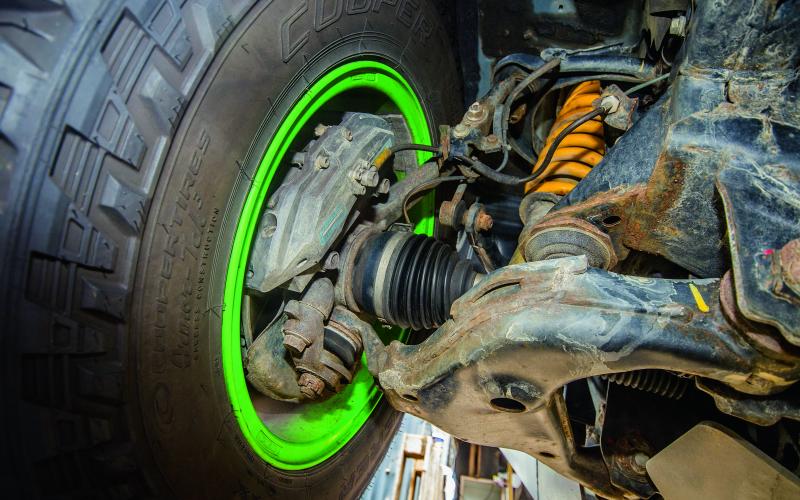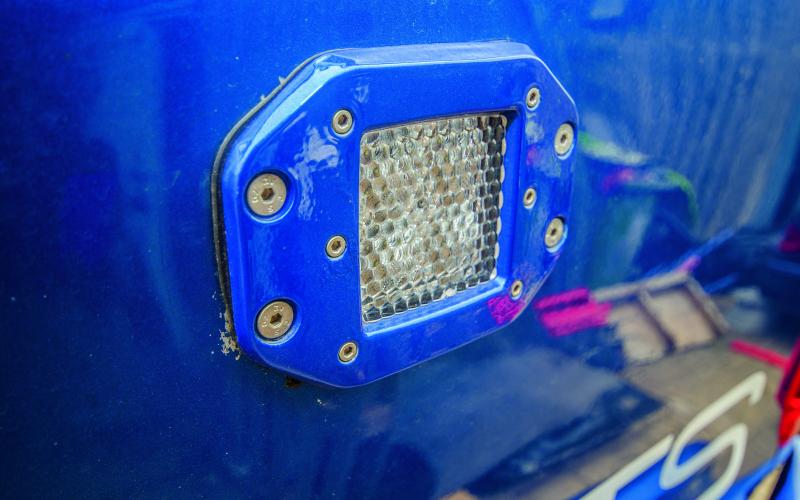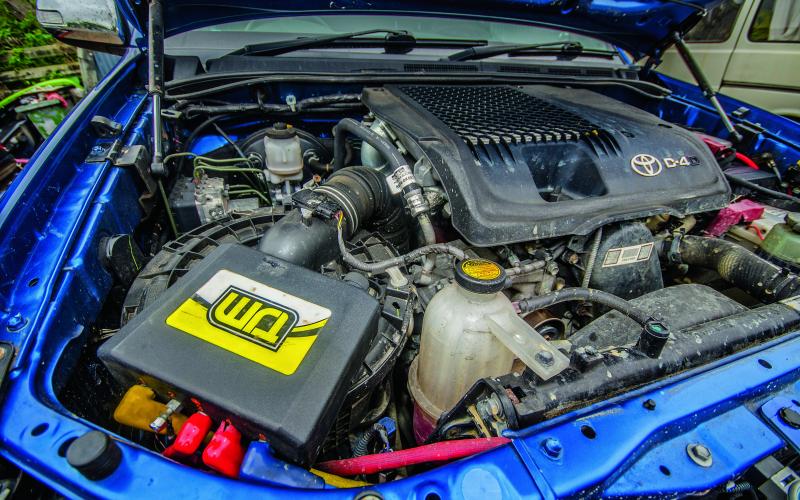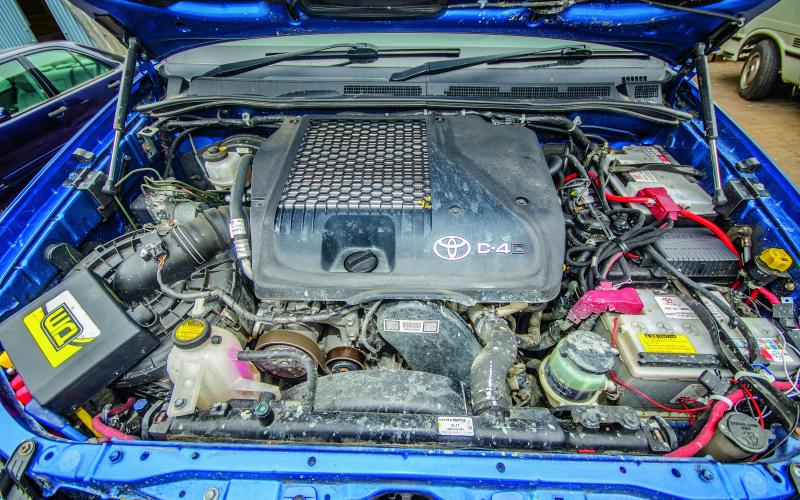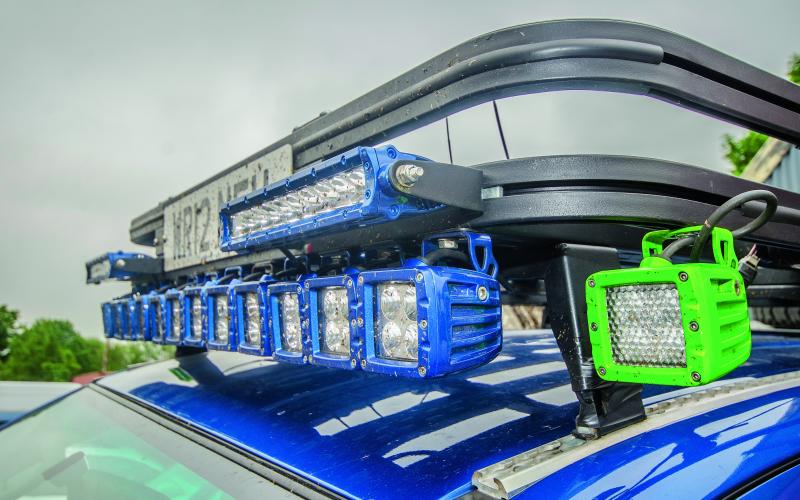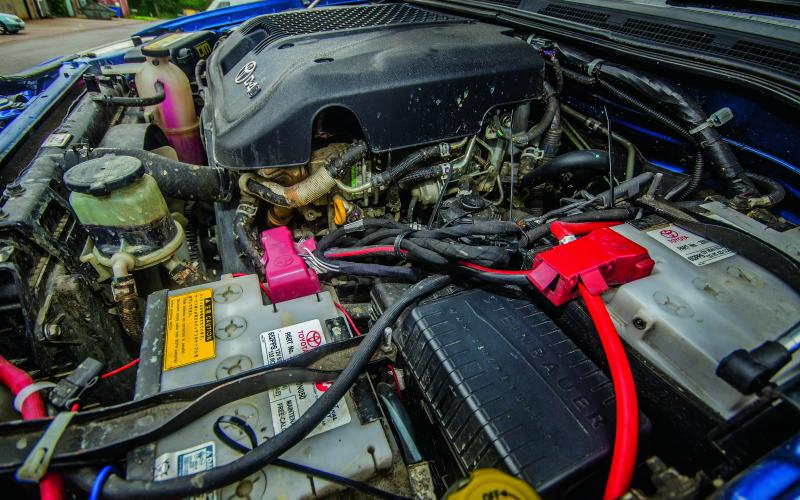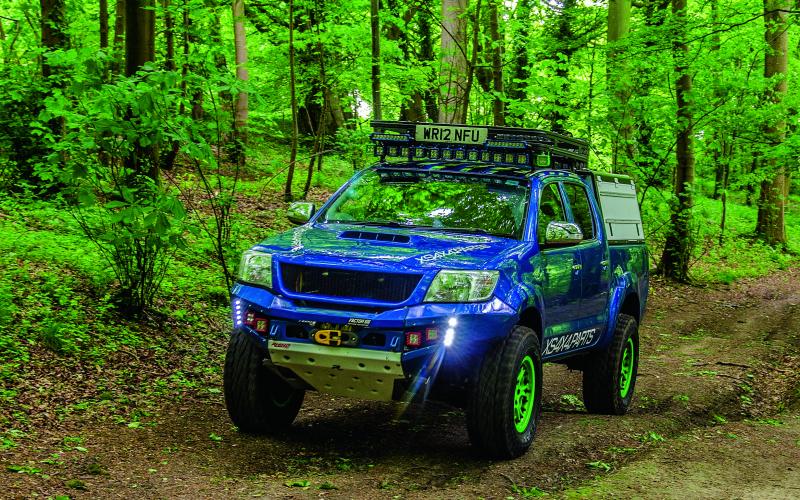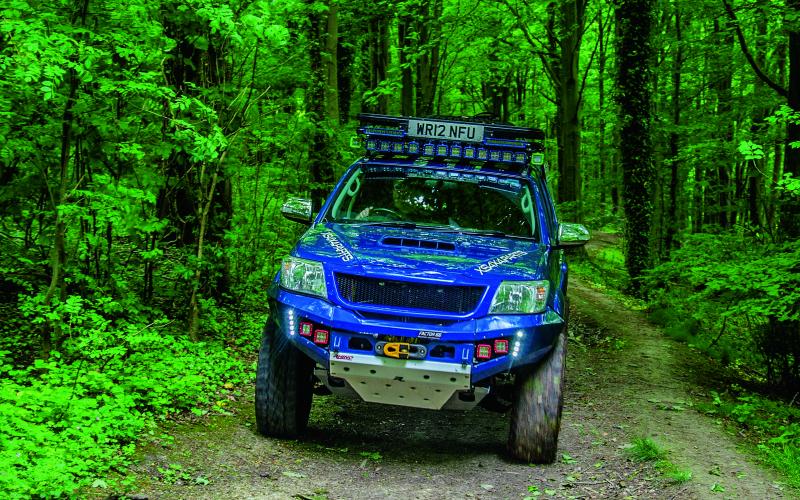 <
>
As the number of credible off-road machines on the market gets smaller, more and more vehicle builders are turning to pick-up trucks. Will Rhodes' Hi-Lux is a fine example of what you can do with a late-letter truck, a decent budget – and as much imagination as you can muster
Pick-up trucks have become the fastest-growing thing in the off-road market since the rise of the Suzuki back in the mid-90s. More and more, if you want an alternative to Land Rover for your toy of choice, you'll turn to a one-tonner.
There are obvious reasons for this. Pick-ups are built on proper chassis, have live rear axles and, almost without exception, give you a strong diesel engine and an old-fashioned transfer box with high and low range – usually even operated by a lever rather than a button.
They're over-long to be ideal off-road, of course, both in their wheelbase and their rear overhangs. But pick-ups tend to have lots of ground clearance – and, crucially, modifying them is becoming more and more of a realistic proposition all the time.
At the top end of the market, a good part of that is down to companies like XS4x4. This was set up a few years back by Will Rhodes, whose demo truck and personal ride you're looking at here. It's not the kind of vehicle you'd want to use for pushing back undergrowth and sliding against trees on a Devon lane – but for a daily driver that's up for anything and capable of making the mundane seem cool, it's hard to fault.
And what is it? A question we don't normally feel the need to ask, but this is a truck whose appearance from the front has been taken  far enough away from standard to need a second look. The answer is that it's a post-facelift 2012 Toyota Hi-Lux Invincible, with the 3.0-litre D-4D engine and automatic gearbox.
But if that's all the answer you wanted, well, you've come to the wrong place. Because the questions have only just started.
Will's off-roading career, on the other hand, hasn't just started. He first started getting into it in 2010 when he bought a short-wheelbase Mk1 Pajero. 'I completely stripped her back and rebuilt her over a summer, fitted the seat from a Lexus GS 300 and got all the interior plastic flocked.' That's not exactly your everyday approach, but he also came back from West Coast Off Road with an Ironman suspension kit.
Having been there and done that, however, the following year he replaced the Pajero with a WJ-model Jeep Grand Cherokee. Not being a man given to doing things by halves, he went for the 4.7-litre V8 model and replaced its exhaust with a full-length 3" system with a Super 60 box. 'It sounded like Thor gargling lava,' he says. 'Always put a smile on my face every time I started her up!'
With a 4" long-arm suspension lift, DC propshafts and 33" General Grabbers on 18" JK alloys, the Jeep was more than capable of keeping a smile on Will's face for as long as he stayed behind the wheel. He also added a Green cotton air filter in a home-made housing and fitted heavy-duty diff covers after a little incident which proved that the original ones, well, aren't.
So that remained his ride until XS4x4 started to flourish and, with its emphasis on pick-ups and double-cabs, it became clear that switching to a more appropriate daily drive would make abundant sense. Which is where the Hi-Lux comes into the story.
Will admits that he doesn't know anything of the vehicle's history from before it came to him. But since then… it's been a pretty much non-stop journey of development that shows no signs of slowing down.
'I picked it up on a Saturday and the suspension was fitted the following week. Over the following six months, the rest of the large pieces were fitted. I've done everything myself except the front bumper and suspension – I can thank Ambrow Trailers for the donkey work on the bumper, and ST Christopher's garage for fitting the suspension.'
With Hutchinson Wheels and Method Race Wheels being among the companies whose products XS4x4 imports, something else the truck has had is several different sets of rims and tyres alike. These have included 17", 18" and even 20" fitments – 'it's great being able to play with different appearances,' says Will, though the fact that the latter only stayed on for a short while is likely to meet with the approval of anyone who thinks an off-road vehicle should look like an off-road vehicle.
The truck's current boots are Cooper's S/T Maxx, which Will went over to after finding the more aggressive STT too noisy. That's also the reason he gives for ditching his original roof rack in favour of the Upracks unit he's got now, and in each case he's happy with the results.
'Upracks enabled me to fit a roof rack I can actually stand on without fear of the side mounts bending – being a big lad, it needed to be solid for 150kg. And it's near silent for a roof rack. With the Cooper S/T Maxx tyres, I've just done a 2100km round trip to Germany and never really noticed much tyre noise at all.'
The tyres are 285/70R17 in size, which is definitely not small. The aforementioned suspension lift helps accommodate them (it's a 50mm TJ job), as does the front bumper – a Rhino 4x4 unit which as well as being ultra strong is nicely shaped to improve clearance both at the front of the vehicle and around its wheelarches.
Will rates the bumpers among the best mods he's done. 'The front bumper looks so good, gives great clearance for large tyres and just gets so many looks. Most don't believe it is all steel. And the rear bumper is more than 40kg lighter compared to the OEM one. I actually almost got stuck under the old one when taking it off – it slipped off the jack as I brought it down and ended up in hitting me the chest. Lifting it and wriggling out from under the car without dropping it on my face was interesting!'
Ahem. A bit of a 'don't do what I do, do what I say' moment there, children.
Happily, Will lived to tell the tale and keep on developing the truck. And that's a process that shows no sign of slowing down. Normally when we ask people about their future plans for their vehicles, they come out with a couple of ideas they've got or maybe joke about fixing the broken bits, but not Will. No, he breaks his plans down into three categories…
'In the short term, hydro-dipping the silver plastic to burlwood, de-chroming the wing mirrors and door handles, in-car entertainment, complete sound deadening using  Dodo and Silent Coat, Air-Tec snorkel from TJM, Delta 4x4 wheelarch extenders, Delta 4x4 body lift and move the front body mounts back two inches so we can run 33" or 34" tyres.'
Got all that? Good, because it's on Will's imminent to-do list, so by the time the vehicle appears on his stand at the South Coast 4x4 Show on 6-7 August, at least some of it ought to be in place.
And then come his long-term plans. 'I am told I can get 250-300bhp with an engine upgrade kit soon to be released from Austria. But I may then need to look at the diffs, UJs and halfshafts if I go bigger than 33" on the tyres. I'm also planning to fit Air-Lockers, as well as electric powered steps to help little people get in.'
We don't think he's talking about Martians here, but next comes his third raft of future plans, which sounds distinctly alien. 'If I win the Lottery, a luxury leather retrim in a lovely deep tan, including the dashboard, to get the interior a lot more Bentley-like.' What, even more Bentley-like than the Hi-Lux already was? Oh, he's not finished. 'And if I can find a Lexus IS-F 5.0-litre V8, I would love to to the same engine swap that Toyota Motorsport did in South Africa.' Given that there's no more than a couple of hundred or so of these cars in the UK, you might be waiting a while for that one to happen.
Beyond all this, the Hi-Lux's ultimate destiny is to become a test mule for Will's own product designs (it's already doing this, actually, in the case of the eye-catching replacement grille in front of the radiator). 'As someone who wants to be different, I spend hours on the internet trying to find new products I have not seen on cars in the UK. I have even come up with a few design ideas for new products myself and offered them to the some of the manufactures I work with.
'It's all about moving design and engineering forward. I just hope 4x4s and pick-ups keep getting more radical in their looks and capabilities.'
So far so good, on that score. Toyota is definitely one of the manufacturers most worthy of praise for the fact – and Will is definitely one of the suppliers doing most to push things forward at the top end of the aftermarket.
Will's case, it's his suppliers. 'Method race Wheels, Hutchinson Wheels, Cooper, Rhino 4x4, Rival, Powerbrake, TJM, Ram Mount, Alu-Cab and Odyssey Batteries,' he says. 'And thanks to Wilderness Lighting for feeding my
LED light habit!'
Share this article